Put on your Sunday's best... because an all new Bullet Sunday starts... now...

• Mo Carbs! Hey everybody... IT'S CARB AWARENESS DAY! I'm not supposed to eat many carbs anymore, but you can bet I'll be celebrating! Bread, pasta, and sugar for everyone!

• Twins Redux! And here it is... the first single from Thompson Twins' Tom Bailey's forthcoming album: Feels Like Love to Me...
Needless to say, it's a huge relief that this has a true Thompson Twins vibe to it... which is exactly what I want in a new album from Tom Bailey. It feels a bit more mature than Into The Gap, but doesn't sound as different as Big Trash or Close to the Bone did at the time... which is to say that it fits nicely between the end of the Thompson Twins and the beginning of Babel. At least from this one song it does.

• I Smell Bullshit! Fraganzia... because Febreze and every other product name worth a shit has been taken...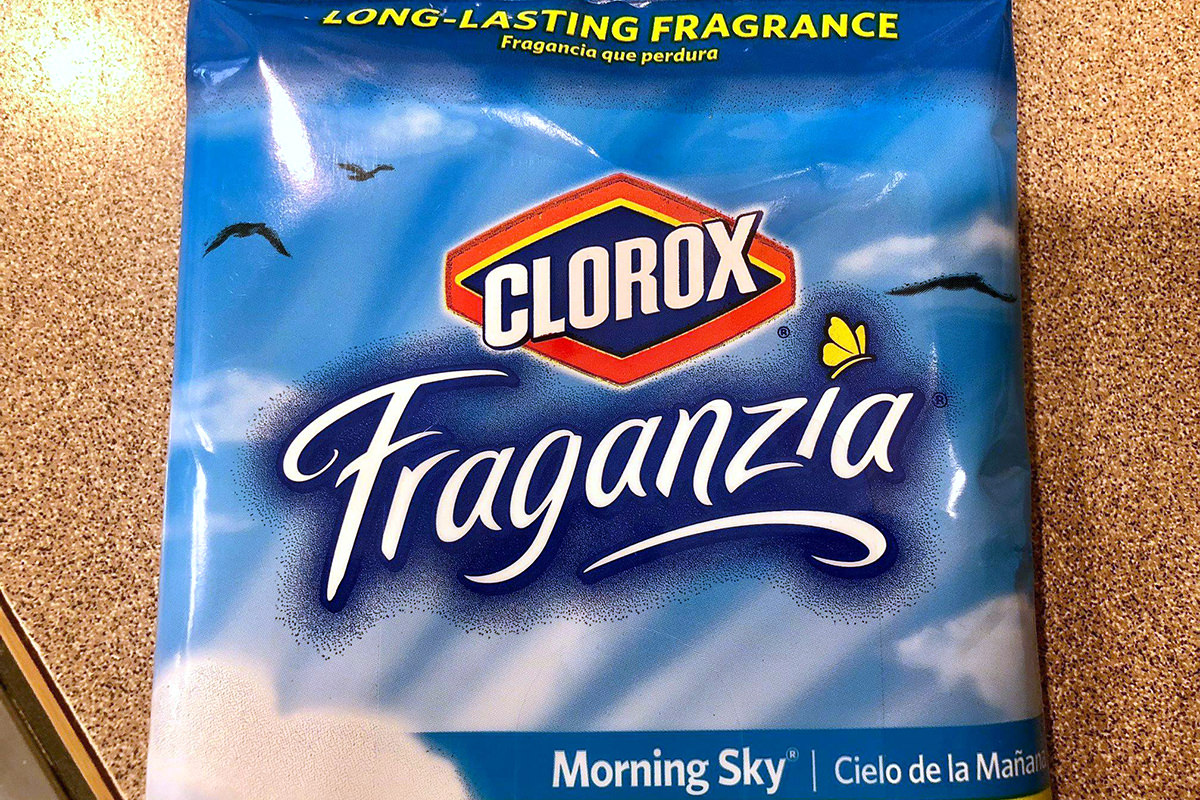 =sigh= Product marketing is officially running out of ideas.

• NEWS: Oklahoma governor signs law allowing adoption agencies to ban same-sex couples.
Holy shit... it's not a day ending in "Y" unless Mary Fallin is stirring up more bigoted shit. Such a fucking asshole. KIDS NEED LOVING HOMES. It has been shown over and over and over and over that same-sex parents DO AS WELL OR BETTER at churning out happy, healthy, well-adjusted children as opposite-sex parents. And in 2018 kids don't care... THEY SHOULDN'T CARE... because the ONLY things that matter is that they have a home to call their own. That they are fed and provided for. That they are loved and cherished. Who gives a fuck if that comes from two dads or two moms? Apparently Mary Fallin does, which means she is in no danger of spoiling her track record at being one of the shittiest human beings on the planet. Congrats, Mary, you repugnant pile of garbage. Are you going to take in all the kids being denied homes by your bigotry? =crickets=

• NEWS: GOP House candidate live streams herself challenging transgender woman for using women's restroom.
A women's bathroom has
STALLS
. Nobody is seeing
ANYTHING
. So it begs the question... exactly
how
is this candidate using public restrooms that a trans person entering is such a huge issue? Does she get naked and run around in there before she goes into a stall? Does she just hang around in there with her vag hanging out? What does she think people are going to see?
What is it?
You use a public bathroom to go to the bathroom, then (hopefully) wash your hands, then leave. Admittedly, I've never gone into a woman's bathroom before... so maybe I am completely unaware of what goes on in there... but this just seems extraordinarily stupid. If public bathrooms bother you this much,
then don't use a public bathroom
.

• Adventure Redux! Last Bullet Sunday I had mentioned the very first graphical adventure video game... Adventure! As a formative part of my childhood, it's a game that fascinates me in a hundred different directions. Mostly because it shouldn't have even been possible given the technological limitations of the time. In a stroke of randomness, I ran across an interview with Adventure creator Warren Robinett earlier this week! It's pretty great...
Needless to say, I am thrilled at the prospect of reading The Annotated Adventure book mentioned in the talk, but the last mention of it was in 2016, so I'm guessing it's been put on indefinite hold or outright cancelled by now.

And on that note... DeeTwo out.