It may be cold outside, but a ray of warmth is headed your way today... because an all new Bullet Sunday starts now...

• Happy Veteran's Day! To all those who served, thank you! Or should I say... "Never Forget"...
A part of me is thrilled that Lt. Commander Crenshaw appears to be the kind of Republican we so desperately need... but, alas, that may not be the case. Regardless, I am most grateful for his service, and respect the sacrifice he made for our country. That kind of dedication and loss most definitely does not deserve to be mocked in any capacity, and I'm thankful that Pete Davidson and Saturday Night Live at least tried to do the right thing after doing a very wrong thing.

• Warm Places. A reminder. If you park your car outside, stray cats looking for a warm place might be taking shelter under your hood. Banging on your hood before you start your car gives them an opportunity to escape before they get seriously hurt...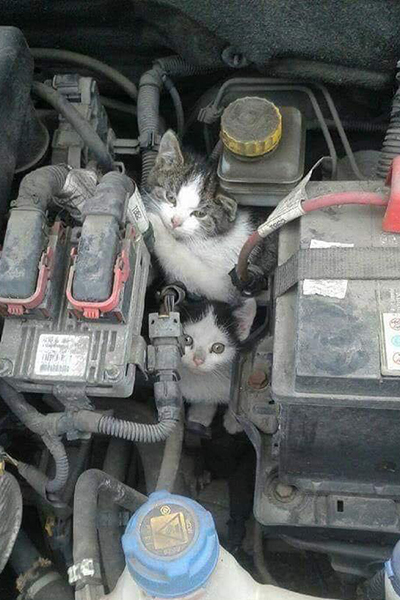 I can't find anybody to credit this photo. I think it came from Russia?
I do what I can to provide warmth and shelter for the cat that wanders around my neighborhood... but still worry about him every night as it gets colder and colder. I don't even know how to wrap my head around all the poor animals trying to survive without help every year.

• Welcome to Congress. Barry Blitt's cover for the upcoming issue of The New Yorker is wonderful...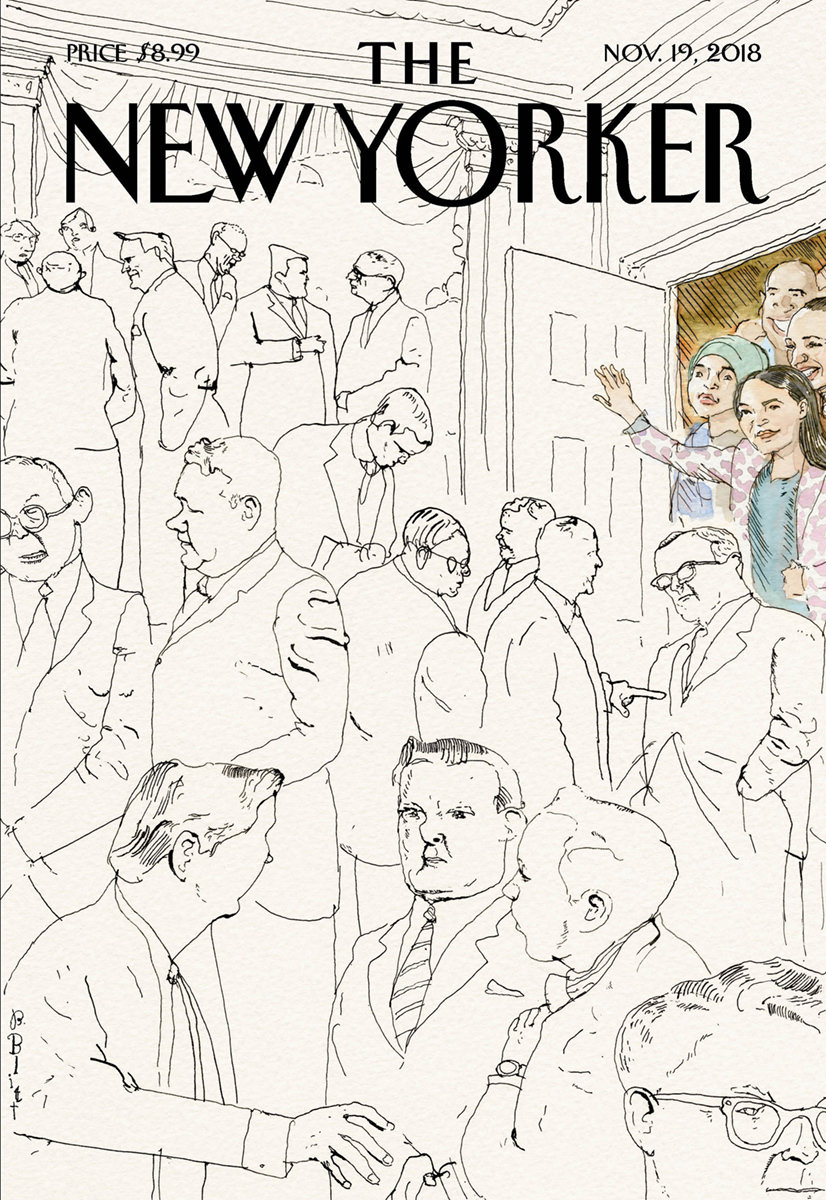 A government that represents all the people? We can only hope. One day.

• Piglet. I saw this commercial while catching up with television...
Pigs are the sweetest animals.

• Triumph. I watched Beto O'Rourke's run for The Senate in Texas very closely. Partly because I positively loathe his opponent Ted Cruz and everything the asshole stands for. But mostly because O'Rourke has said some things that really resonate with me. Like this...
It was highly unlikely that Beto was going to win. Texas is insanely Red, and them giving a Senate seat to a Democrat was a long-shot at best. And yet... he O'Rourke did surprisingly well. Much better than I would have guessed at 48% of the vote to Cruz's 51%. Alas, a loss is a loss, and now the USA has to live with six more years of one of the biggest pieces of shit in American politics.
Even so, there was high entertainment to be found in this race thanks to Triumph the Insult Comic Dog...
I can't fathom how Ted Cruz got to where he is... even in Texas. He's just awful. Surely Texas could have found a better Republican than this? Apparently he's an amazing lawyer, but shouldn't that be a strike against him with Republicans? A fancy-pants Princeton/Harvard Lawyer? I have no clue.

• LOL. White people be like...
I laughed at this a lot harder at this than I probably should have.

And that's the last of my bullets for this fine Sunday.