This morning I started out the same way I begin every Martin Luther King Jr. Day... by listening to his beautiful I Have a Dream speech in its entirety.
As always, those words have proven relevant and timely in oh so many ways.
A couple days ago Representative John Lewis says he feels that President Elect Trump is an illegitimate president and that he won't be attending the inauguration.
Trump fired back, responding to Lewis by saying he's "All talk, talk, talk - no action or results."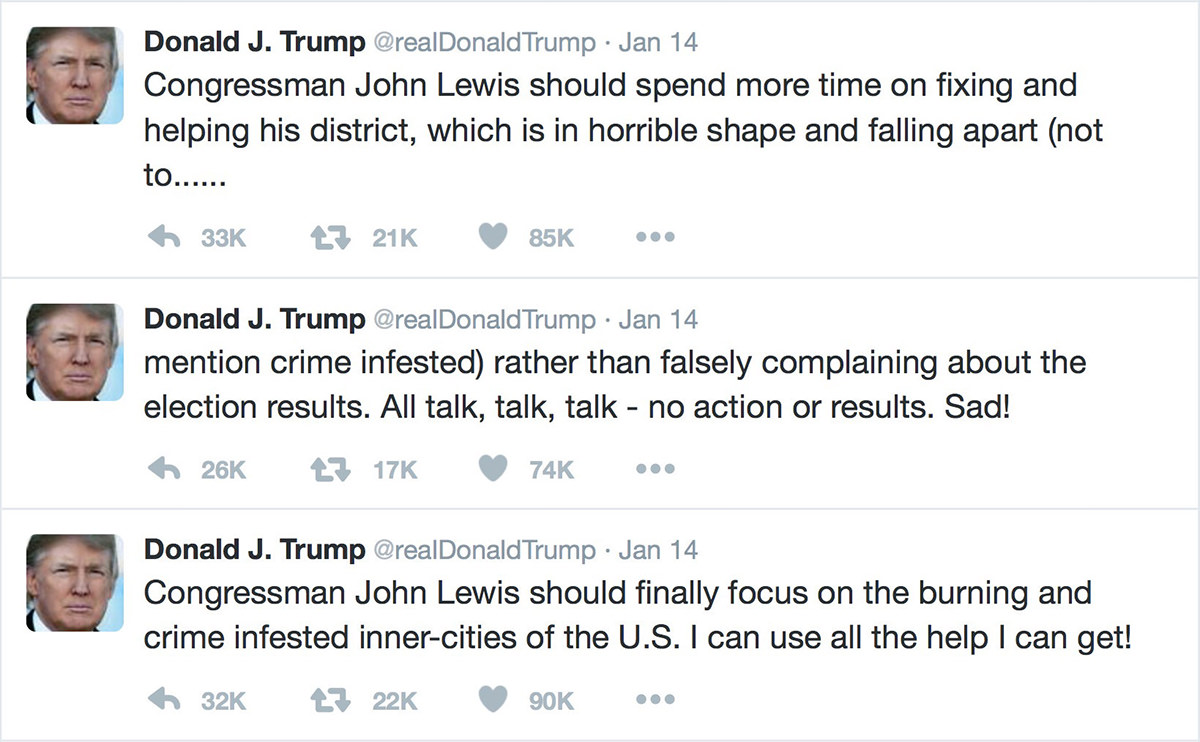 Now, say what you like about Representative Lewis's remarks. You can agree with him. You can disagree with him. Whatever. But to attack somebody who has been at the forefront of The Civil Rights Movement... who marched with Dr. King and was one of The Big Six... who has fought tirelessly for human rights... who has been beaten, jailed, and paid for his activism in blood... to say such a man is "All talk, talk, talk - no action or results"... is the height of ignorance.
Not that ignorance is unknown to Trump, but still...
What's even more disturbing than the President Elect being this stupid is that 74,000+ people "loved" his Twitter dumbassery.
If you're one of them, may I suggest you get yourself a copy of Volumes 1-3 of Representative Lewis's wonderful March graphic novels, which tells the story of the U.S. Civil Rights Movement from his perspective. Which is a fairly important perspective since, you know, HE LIVED IT...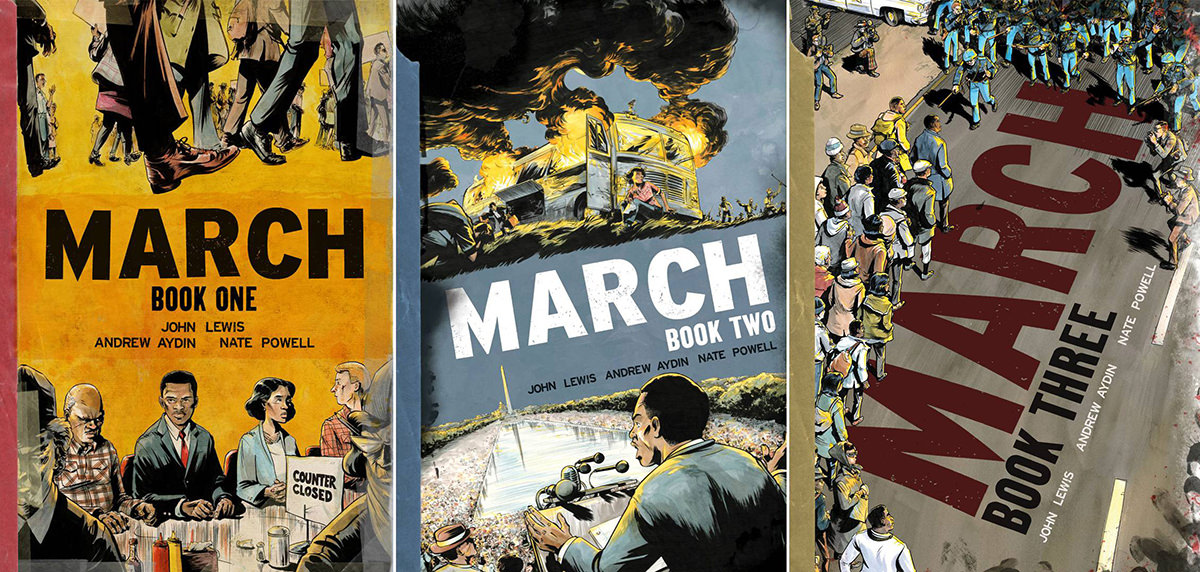 And, while you're at it, perhaps you could buy an extra set and send them off to "comedian" Rob Schneider, who felt the need to explain Martin Luther King Day to Representative Lewis...
I don't know if starring in such films as Deuce Bigalow: Male Gigolo and The Hot Chick could be considered a benefit to humanity... so perhaps Rob Schneider has done him part... but still...
You can get the entire March trilogy at Amazon by following this link.