Welp, my air conditioner has finally kicked in, so I guess that means summer is here... so I'm keeping it cool because an all-new Bullet Sunday starts now...

• Villains! It's no secret that I love the entire catalog of LEGO video games. They're not particularly challenging, but that's the appeal for me. I can shut my brain off and just enjoy things without stressing over it all. And now? DC Super-Villains...
So great. What's not so great? I don't have a system to play it on. Looks like a Nintendo Switch might be in my future. Once they drop to a price I can afford, that is.

• Goodbye to Film! Nikon stopped making film cameras back in 2006. Now Canon is Officially Done Selling Film Cameras After 80 Years. I honestly don't know how to feel about the death of film. My first "serious" camera was a Canon film camera that my parents gave me as a graduation present. I loved the thing, and was still shooting with it as early as five years ago. What I love about film is the mystery of it all. You don't know what you're going to get. Even if you THINK you know what you're going to get, there's a chemical reaction taking place that can make surprising things happen. Not that I am sad that the world went digital. On the contrary, it has made photography so much more enjoyable for me specifically because the mystery is gone. I know whether or not I got the shot immediately after taking it. And I don't have the expense of film and developing it keeping me from experimenting with new things. I can shoot hundreds of photos, delete all but the ones I want, then shoot hundreds more at no additional expense. And yet... the end of film is an end to an era which was some of the best entertainment I had for nearly two decades of my life.

• Flop! My television is on HGTV (Home and Garden Television) 90% of the time, and I watch all the home renovation shows. One of those that became almost too annoying for its own good was Flip or Flop. A show which imploded when its stars had an epic tabloid-worthy breakup that resulted in divorce. Now, a year later, they're back...
This past week the first new episode since their split finally aired. It was cringe-inducing awkward... but more entertaining than the show has been in years. And so... I guess I'm going to keep watching. But I fully plan on hating myself while doing so.

• Older! As I tear apart my garage to make room for my wood shop, I'm running across all kinds of interesting items from my past. Like my old Walkman!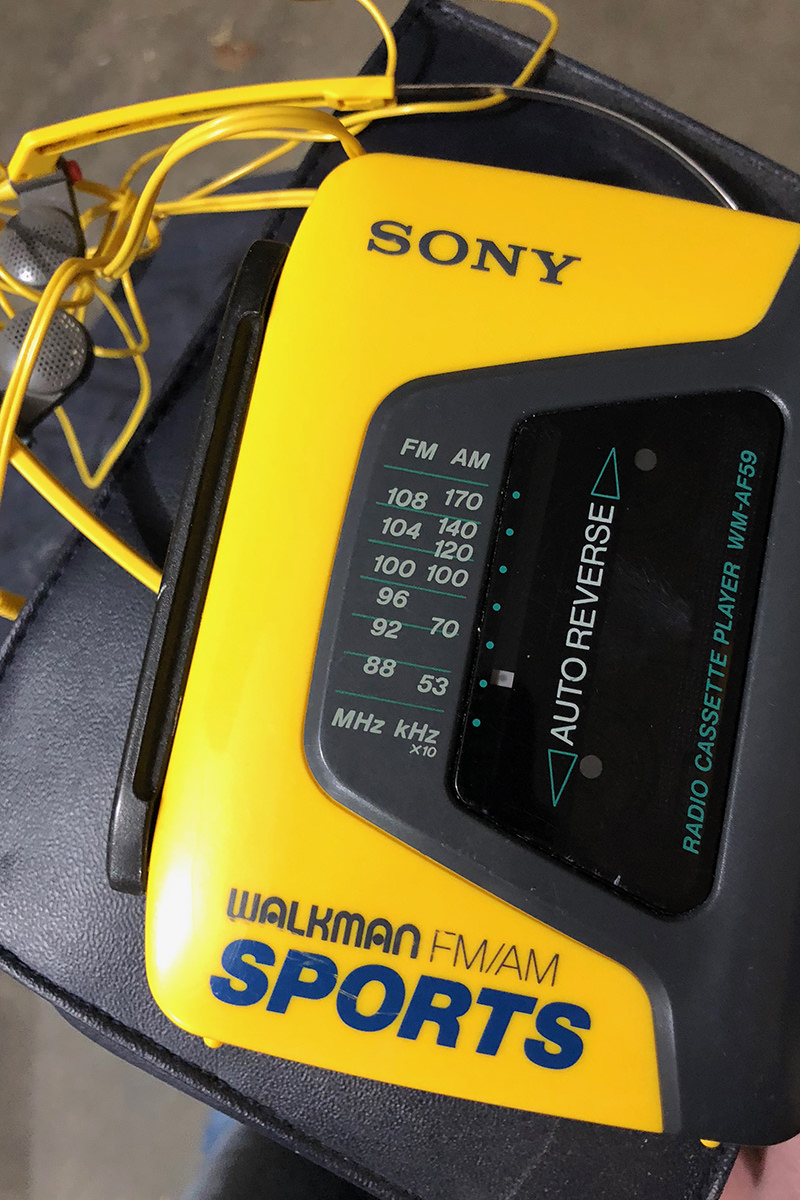 And also? Rubylith masking film. Something I used by the car-load during the early days of graphic design layout. The mask was sticky and attached to a clear acetate layer, so you could create masks that can be stacked up...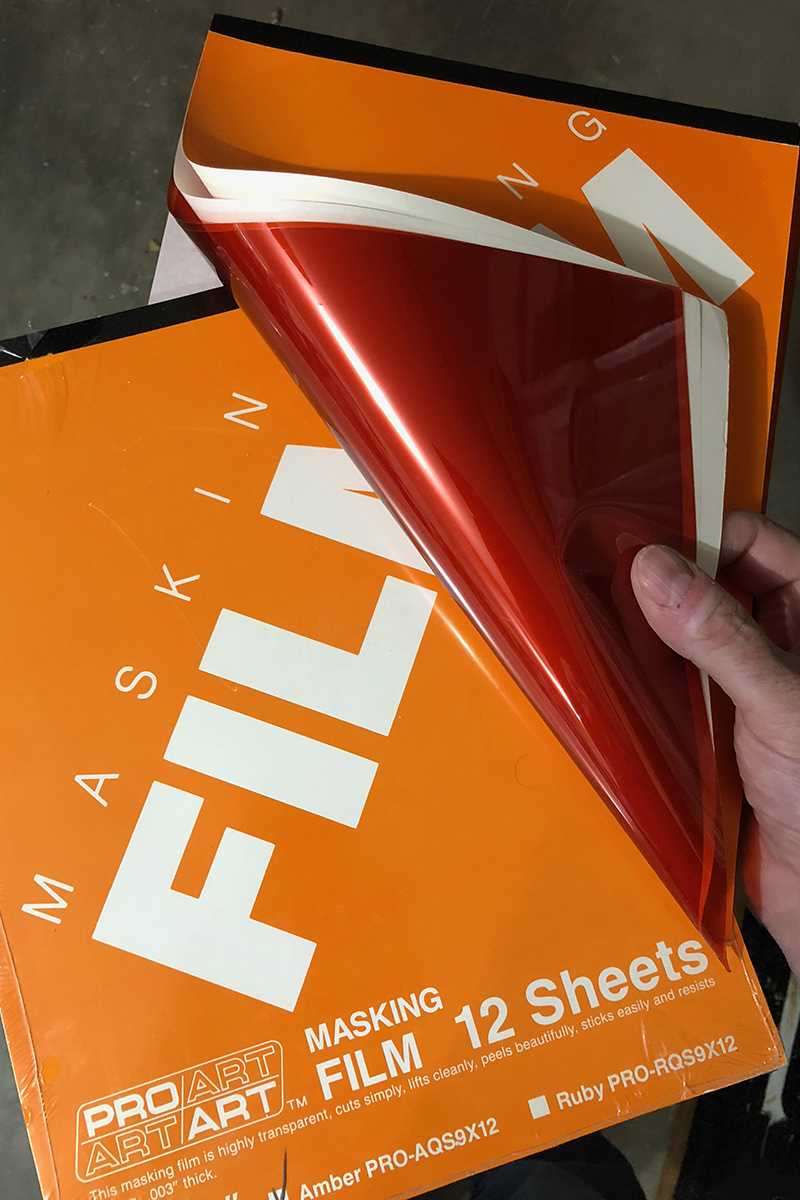 Ah memories. But I wouldn't change music on my iPhone or computer layout for all the Walkmans and Rubylith in the world.

• Villains! As I started cleaning out my refrigerator, I found six... SIX... containers of mayonnaise open...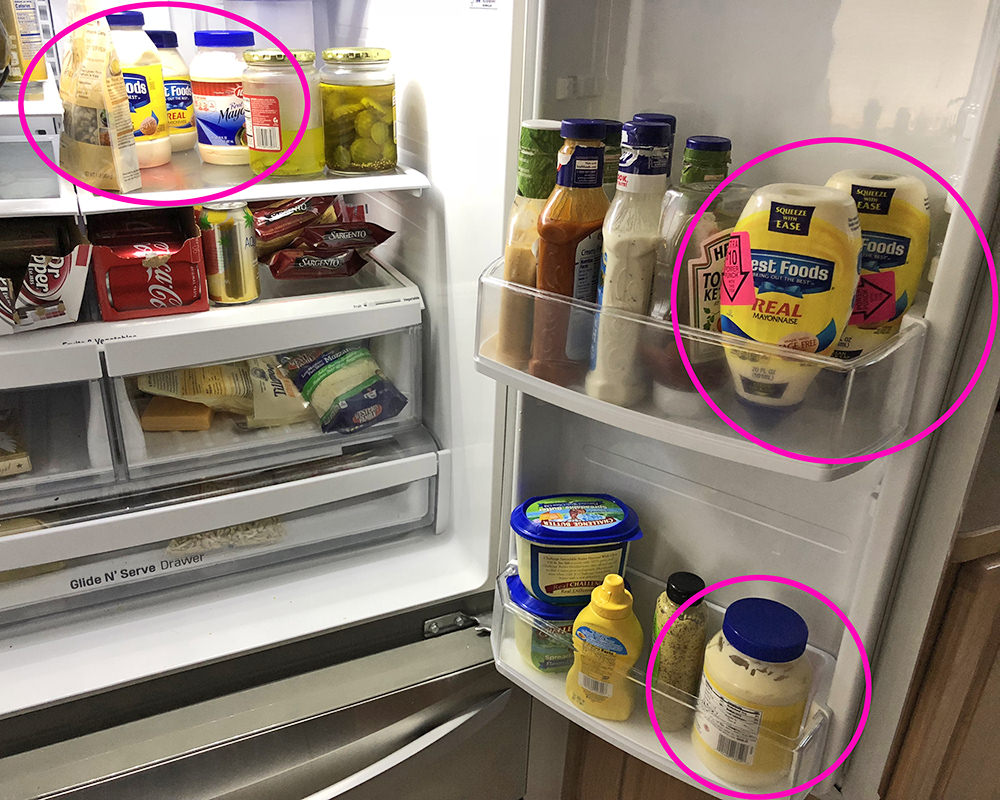 WHY?!?? HOW?!?? There are times that I think I might be bat-shit crazy. This is one of those times.

• Faith! Reelz, who has been churning out a steady stream of really good TV shows about tragic music stars, recently came out with new shows on George Michael, including their George Michael's Lonely Life which was quite good. And reminded me about when George appeared with James Cordon for the first Carpool Karaoke, and James' reaction to his death...
Still sad that George is gone. His music at the end was every bit as interesting as when it began, and I was looking forward to more of it.