Posted on May 12th, 2023

So... Disney+ is yet another streaming service that doesn't get it. They are merging their service with Hulu and removing content (along with providing less new content). And raising prices.
I signed up for Marvel and Start Wars content. Period. I don't watch anything else on their service. So the less content they have of these properties... and the less new content they add of them... the less there is for me to watch and the less reason I have to stay subscribed month-after-month. Adding Hulu crap doesn't compensate for WHAT YOU TOLD ME I WOULD BE GETTING WHEN I SIGNED UP. Another season of Handmaid's Tale (or whatever) does not interest me. And it really doesn't make up for a price increase and less content for me to watch. These streaming services are trying to be all things to all people and failing badly at it. Stick to your niche: Disney, Pixar, Marvel, and Star Wars. I'll pay for that. All your other content should be a separate service that has to succeed or fail on its own. Don't expect me to subsidize it, because I won't.
Oh well. I'll just subscribe once or twice a year to watch whatever new Marvel and Star Wars content I want to see.
Hopefully without ads because there's only so many millions of times I can handle watching commercials for The Vestiaire Collective.
But anyway...
I've had all the camera brands... Canon to Nikon to Olympus to Panasonic to Fuji to whatever. Despite the shitty menus on the camera, my hands-down favorite is from Sony. No joke... Sony Electronics makes the best cameras I've ever used, and I've gone around the world with them.
BUT THEIR SOFTWARE FOR EVEN THE MOST BASIC FUNCTIONS... LIKE TETHERED SHOOTING... IS THE ABSOLUTE FUCKING WORST. They NEVER work. EVER. I have never once been able to get ANYTHING working with Sony tethered shooting for more than two minutes.
This morning I've been trying again for an hour.
NOPE! How in the hell do you fuck up something so simple THIS badly?
PC Remote is ON...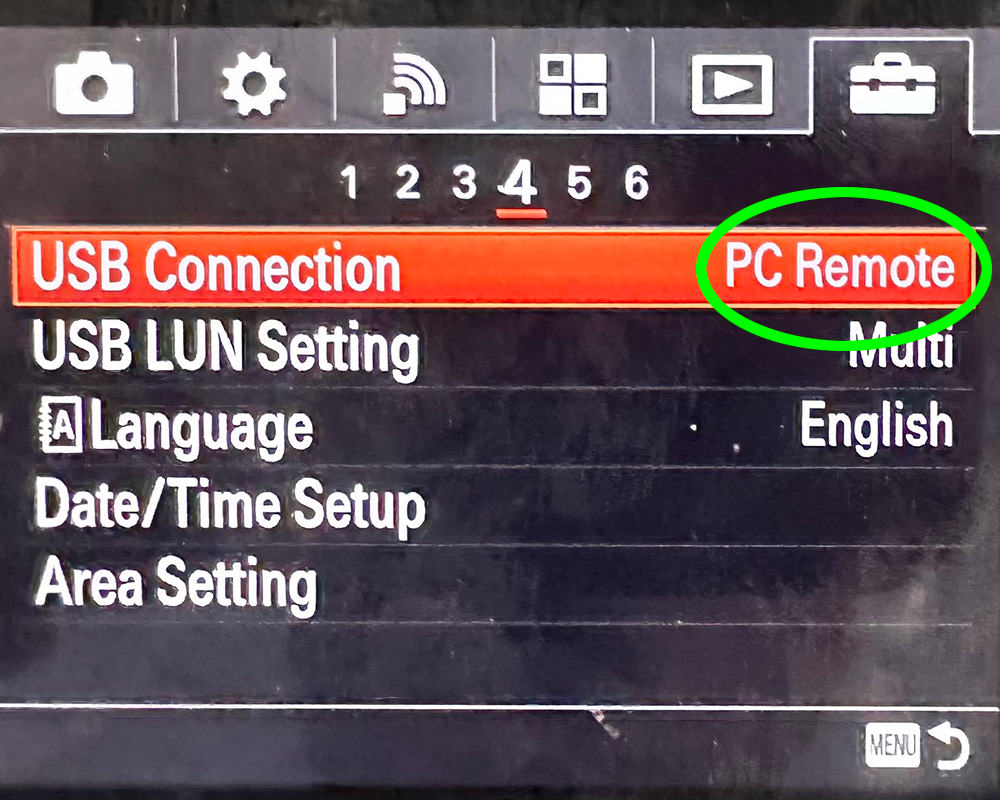 Remote Control is ON...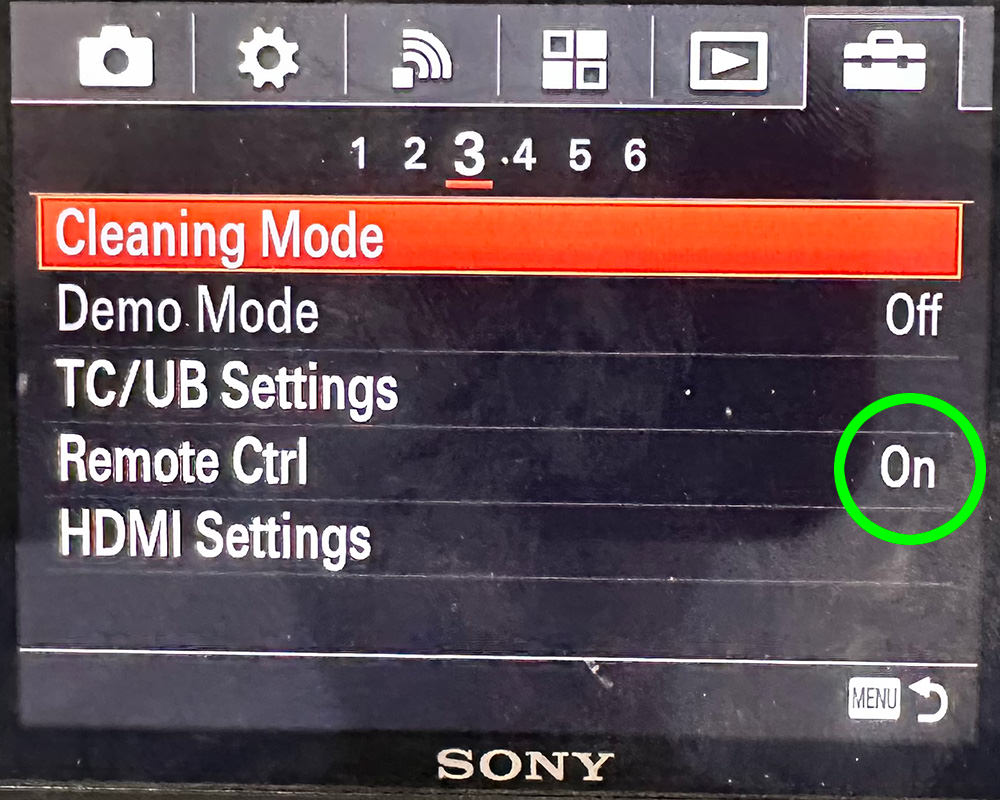 The camera knows it's plugged into a computer...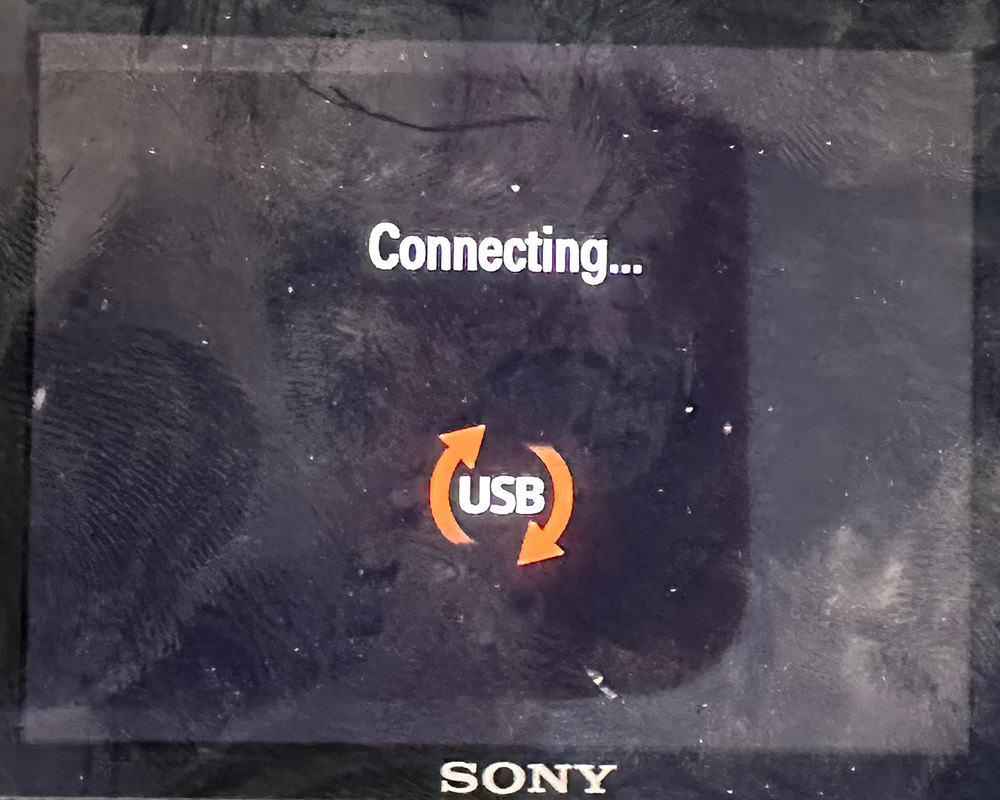 But of course the software on my camera doesn't recognize any of it. Thank God I'm mostly done with SLR cameras. The iPhone camera is good enough for 98% of what I need, and those photos I can actually get to on my computer.
Posted on February 4th, 2018

Looking for a Super-Bowl-free Sunday? Then you're in luck, because a Very Special Wish List Edition of Bullet Sunday starts... now...

• G Master! Once Sony released their FE 24-70mm F2.8 GM lens, I was pretty much done with collecting lenses for my photography. It perfectly filled a gap that I needed, and 90% of the photos I take are with it. About the only thing left would be to purchase a better super-wide-angle to replace my aging 10-18mm f/4, which is not full-frame. Alas, the Sony FE 12-24mm f/4 G $1600 on sale. And I just don't take enough photos to justify the cost...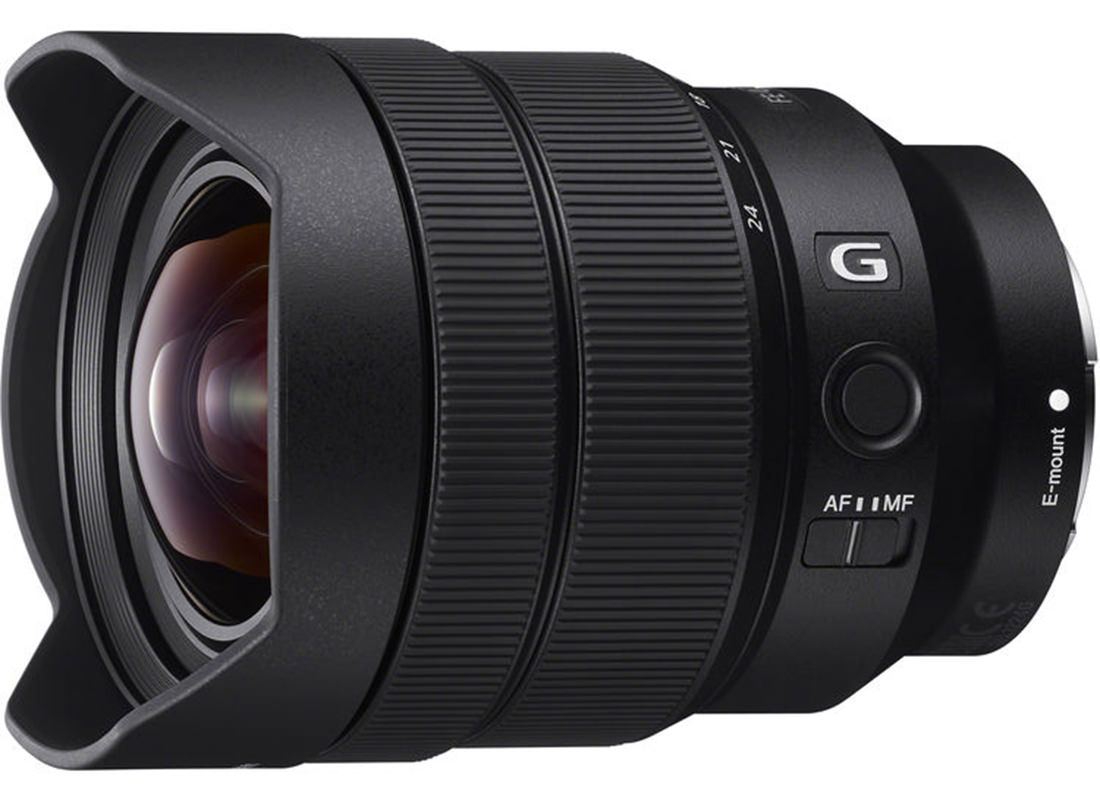 Still, it sure is a pretty lens.

• Curtains! My home is filled to the brim with home automation. Everything from my lights to my locks to my security cameras to my roof heat tapes to my thermostat to my alarms to my vacuums to my television to my frickin' garbage disposal are automated and can be controlled via my iPhone or by voice thanks to Amazon's Alexa. There's still things left I can automate, but the one highest on my list are my window blinds. I'd like to be able to have my home automatically open and close them based on weather and time of day... and it would be great if I could close them all on command when I want to watch a movie. Alas, automated blinds are hideously expensive. Hundreds of dollars per window. And that doesn't include the interface box and installation. To outfit even just the windows in my living room would probably approach $1000. Alas, that's an absurd amount of money to spend on something fairly frivolous.
Still, they sure are a pretty piece of tech.

• Speaker! Apple's delayed "smart speaker"... the HomePod... is up for pre-order. From the early review, it features the best sound of any device in its class. It can play music from Apple Music (which I don't subscribe to), interface with Apple's HomeKit (which I fucking hate), and has the Siri digital assistant built-in (a pale imitation of Amazon's Alexa, which I vastly prefer). And yet... I still want one because it can pull my music off of iTunes Match, which is where every piece of music I own is located. Alas, the HomePod is $350. And I just don't want to spend that kind of money on something that basically does what my stereo already does with a little effort...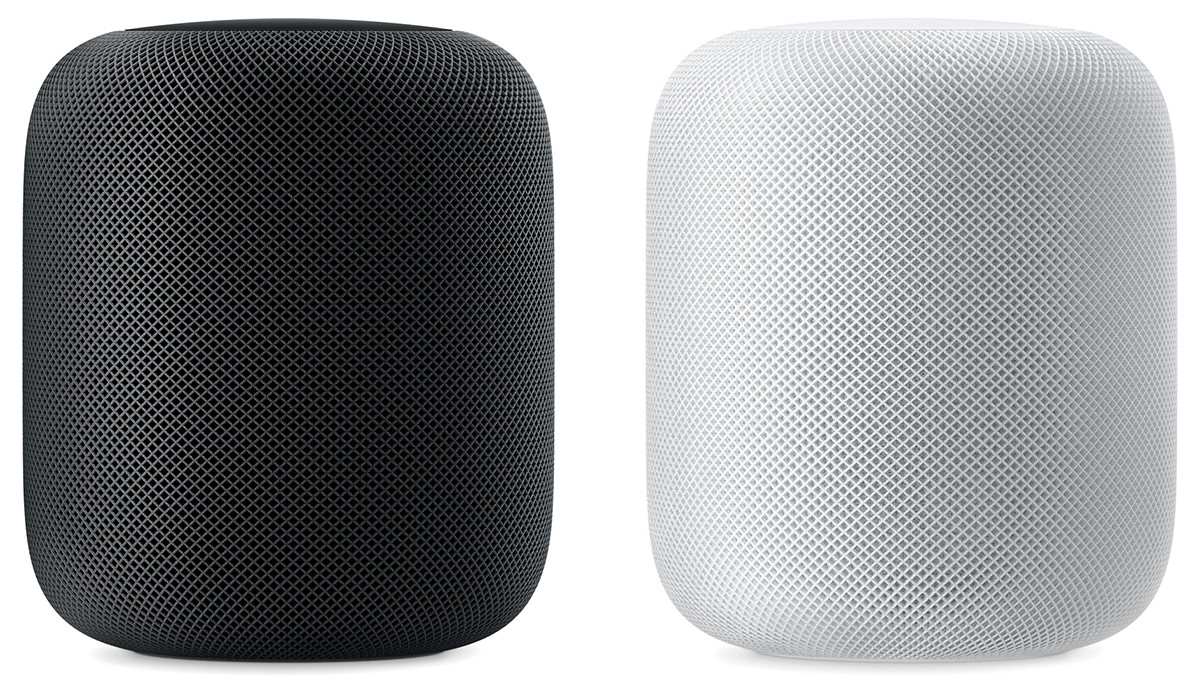 Still, it sure is a pretty speaker.

• Super Carl! One of my all-time favorite tech investments is Carl the RoboVac. It's the thing I never knew I needed until I had one. Thanks to my two cats, my dark wood floors are never clean. Cat hair and kitty litter along with crumbs and dust don't get camouflaged like they would on carpeting, and coming home to dirty floors drives me nuts. But, thanks to Carl (my Deebot N79 RoboVac), my floors are remarkably clean when I get home. And now EcoVacs is coming out with an super-upgraded version, the Deebot Ozmo 930. Not only does it have far better room navigation tools, room mapping, and a built-in mop, you can also define areas you want to clean on your mobile phone. But these cool features come at a price. A whopping $599. Which is actually pretty reasonable compared to Roomba RoboVacs. Alas, it's not worth it when the $150 Carl I have now does a very good job already...
Still, it sure is a pretty robot.

• Cool! When it comes to future tech, appliances are late to the party. But they've been slowly trickling out... ovens you can control with your phone... washing machines and dryers that can send you notifications... that kind of thing. But the one that intrigues me most is Samsung's "Family Hub" refrigerator. Not only does it have a bunch of cool apps which bring functionality to the space taken up by your refrigerator, it also adds a number of cool (heh heh) features... like being able to see what's inside when you're at the grocery store. The starting price for all this? $3000. Alas, there's no way I'm dropping that kind of bank for refrigerator tech that's going to be obsolete in a year...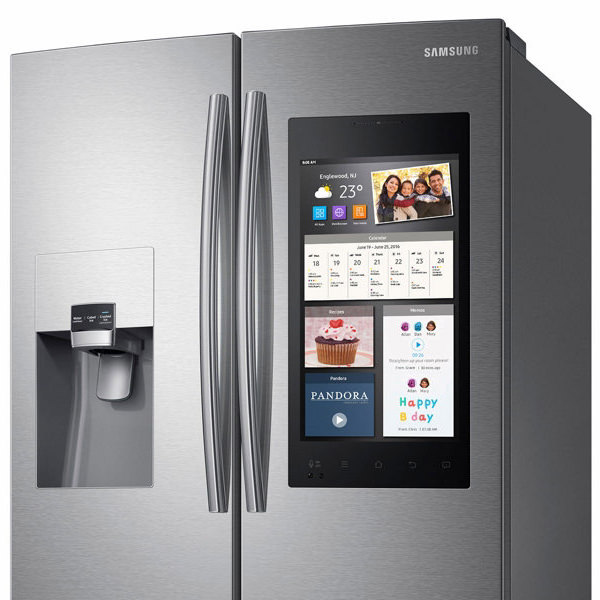 Still, it sure is a pretty refrigerator.

And there you have it... Bullets on a Sunday that are too rich for my blood.
Posted on April 19th, 2017

Photography is a hobby I absolutely love... but rarely have time to pursue.
Indeed, it seems the only time I get to delve into serious photography is when I'm on vacation. The rest of the time I'm shooting stuff with my iPhone because it's always on me and oh so handy. The iPhone also produces fairly good images, which makes it infinitely more appealing for snapshots than having to drag the Sony a7S Mark II out of my camera bag.
I mean, seriously... this was shot years ago with my iPhone 4...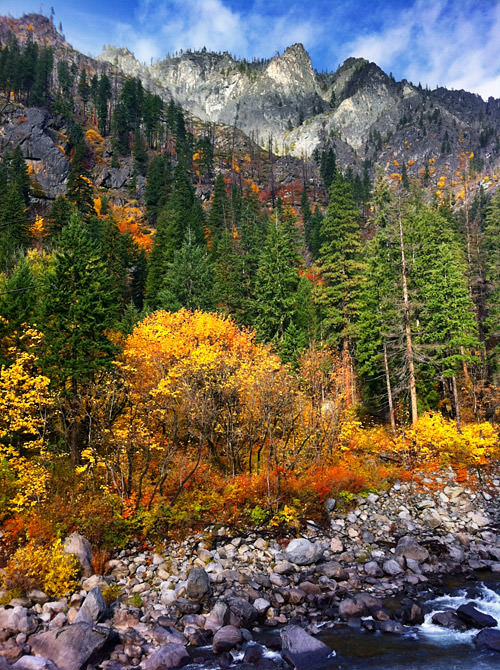 Yes, you read that right... an iPhone 4. Which can't even touch what images you can get out of the iPhone 7s that's out right now.
And, yet... I'm not going to get shots like this from an iPhone...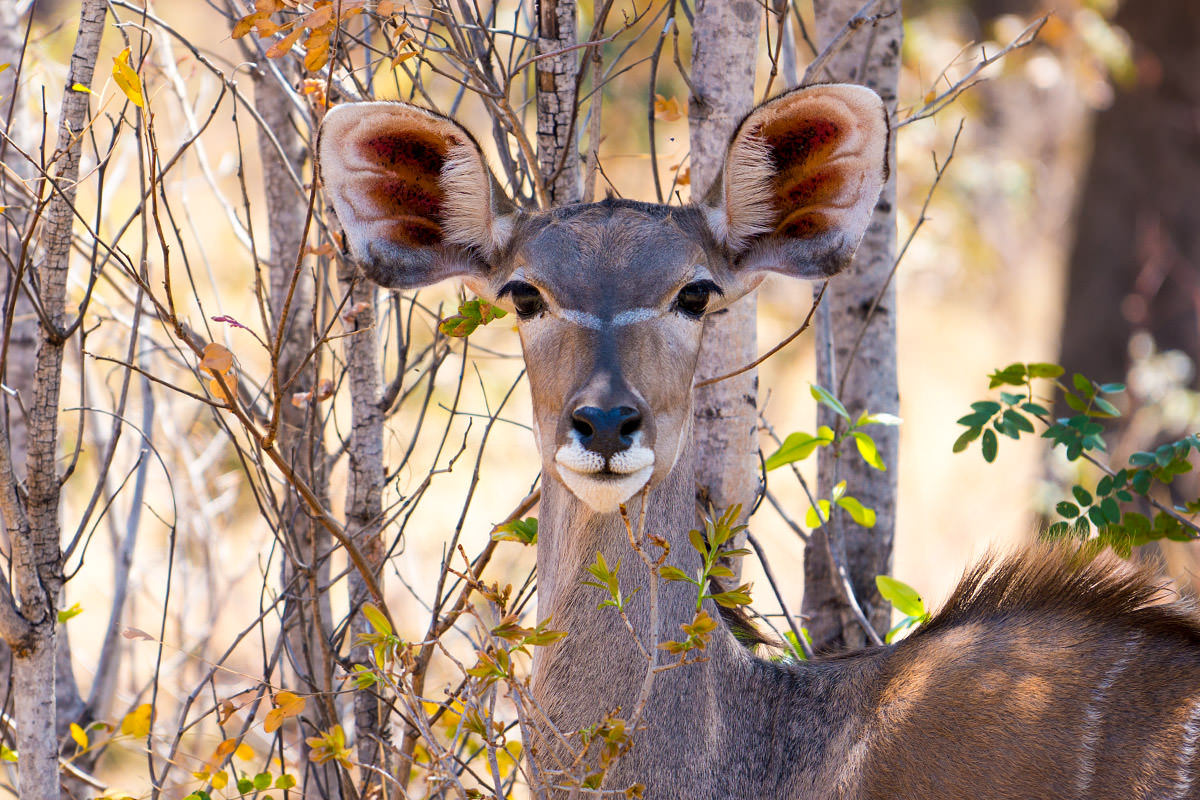 Which is why I continue to invest in camera gear. Sure it sits in my closet most of the year, but those times I actually get to shoot with it? Magic.
Because I mostly only shoot on vacation, it's my travels that drive my photography purchases. I know I'm going to be shooting scenery in Vietnam, so I buy a new lens for that. I know I'm going to be going on safari night-drives in Zimbabwe, so I buy a new camera body for that. And so on. And so on.
Photography is an expensive hobby to have.
And today Sony announced the next evolution in their professional mirrorless camera line... the a9...
Needless to say, I'm in love.
Not only does the a9 have some astounding new features that I'll actually use... it also addresses some of the shortcomings of the a7 models that were so frustrating. Like dual media slots. And touch-screen operation. And a LAN port with FTP. And a battery that's worth a shit.
And while I rarely shoot video, the 4K footage (down sampled from 6K!) is pretty amazing...
It's pretty much a dream camera... though I'm sure they'll be coming out with an a9S sometime down the line that will add even more honey to the pot.
There are two problems, however.
First of all, Sony's lack of longer lenses makes the sport and wildlife features kind of moot. Yes, they're going to release a G-series 100-400mm for $2,500 in July... and that will definitely help... but that's all there is. That's the most reach you'll get out of Sony. Sure you can add a $550 extender to double that, but it's a less than ideal scenario for serious sport and wildlife shooters. Not a deal-breaker from my shooting perspective, but until the big glass arrives, the market for the true potential of the a9's capabilities is waiting.
A far bigger problem for me, however is the price.
All $4,500 of it.
Now, don't get me wrong, the specs on this beast of a camera are better than what you can get out of cameras from Canon and Nikon that are far more expensive. I absolutely acknowledge that. But $4,500 for something I'm not going to use very often is a tough thing to justify.
And yet...
I think back to many of the trips I've taken, and I would have killed for this camera. I think forward to the Antarctica trip I'm going to be taking in December, and I know the a9 coupled with the 100-400mm lens would be put to very good use. Heck, in many ways, it's the best possible camera I could take. And given all the money I've had to scrimp and save to even get to Antarctica, isn't that worth the investment?
I dunno.
Maybe I rent one. Or buy the camera and rent the lens. And then sell the camera when I get back if I find I'm not using it as much as I'd like. There are options. All of them expensive.
But maybe.
I guess we'll see how broke I am by the time I've finished paying for my upcoming vacation.
Posted on May 10th, 2016

The minute I heard that Sony was releasing a professional-grade 24-70mm lens, I was intrigued.
For oh so many reasons, this is the perfect lens for general photography, but the biggest reason is that it fills a gaping hole in my lens line-up.
Which is currently like this...
Sony 10-18mm f/4 Zoom (with OSS).
<<< Sony 24-70mm f/2.8. >>>
Sony 70-200mm f/4 Zoom (with OSS).
Sony 35mm f/2.8 Prime.
Sony 90mm f/2.8 Macro Prime (with OSS).
See? It's a perfect fit! And the lens sounds too good to be true...
Stunning sharpness.
Quick focusing system.
Consistent f/2.8 aperture across the entire zoom range.
Sealed to resist dust and moisture.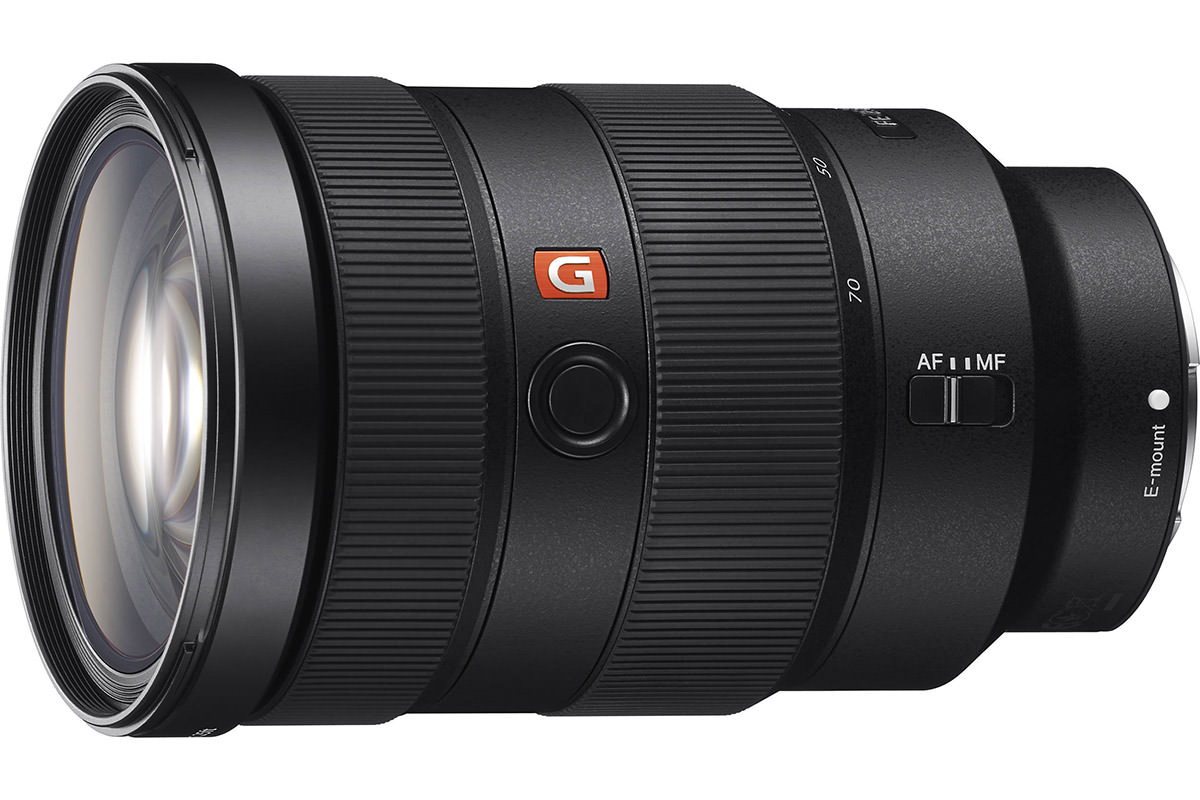 Of course, it actually is too good to be true when you consider the following...
It is huge. Rendering the whole purpose of owning a compact mirrorless camera moot.
It is heavy. Seriously heavy at 2-lbs.
There is no Optical SteadyShot (OSS) in-lens.
It is unfathomably expensive at $2,200.
And yet...
This is the lens I need. Once it's on my camera, I can use it for 90% of my photography. For quick trips, it could very well be the only lens I take with me.
Of course, needing something and being about to afford it are two very different things. So I ended up selling some gear (including my amazing Sony A7s camera) to get it.
Totally worth it.
Yes, the size and weight are a bit of a bummer. But you can't have a feature-set like this without trade-offs. A few quick test-shots have confirmed that it is definitely fast and exceedingly sharp (bordering on what you get from a prime lens)...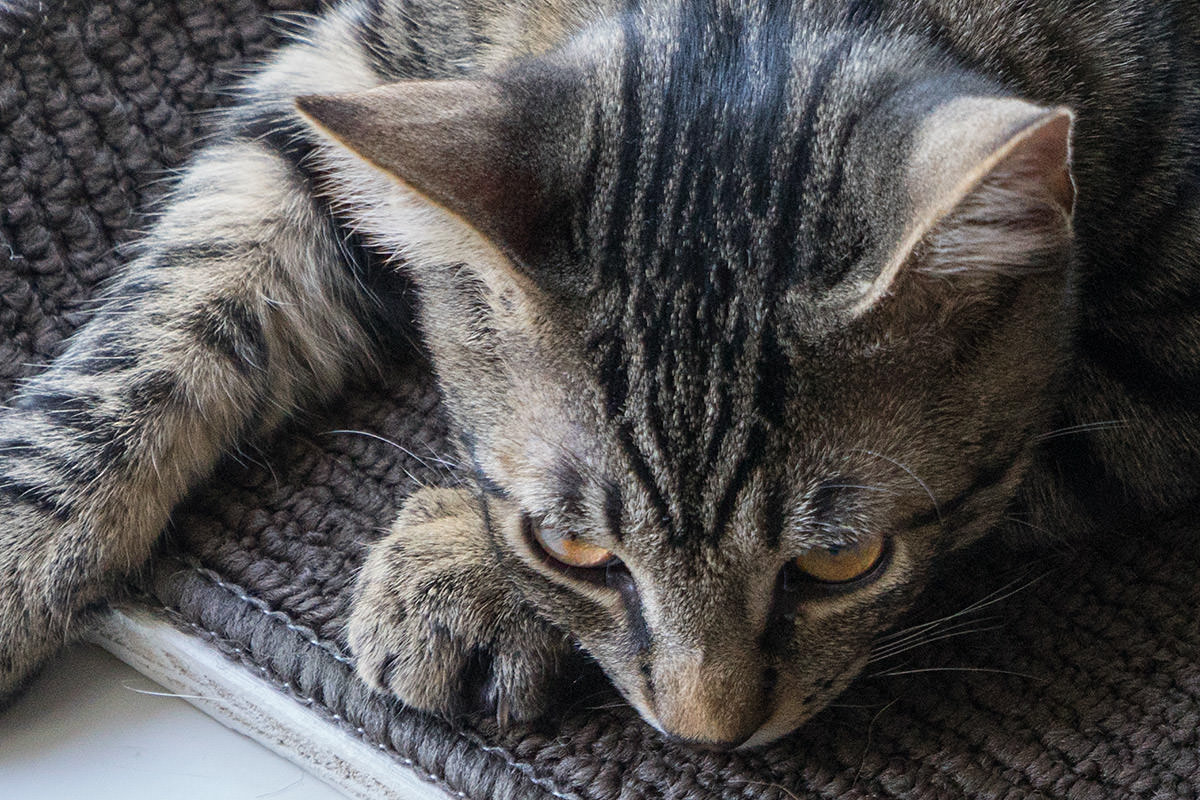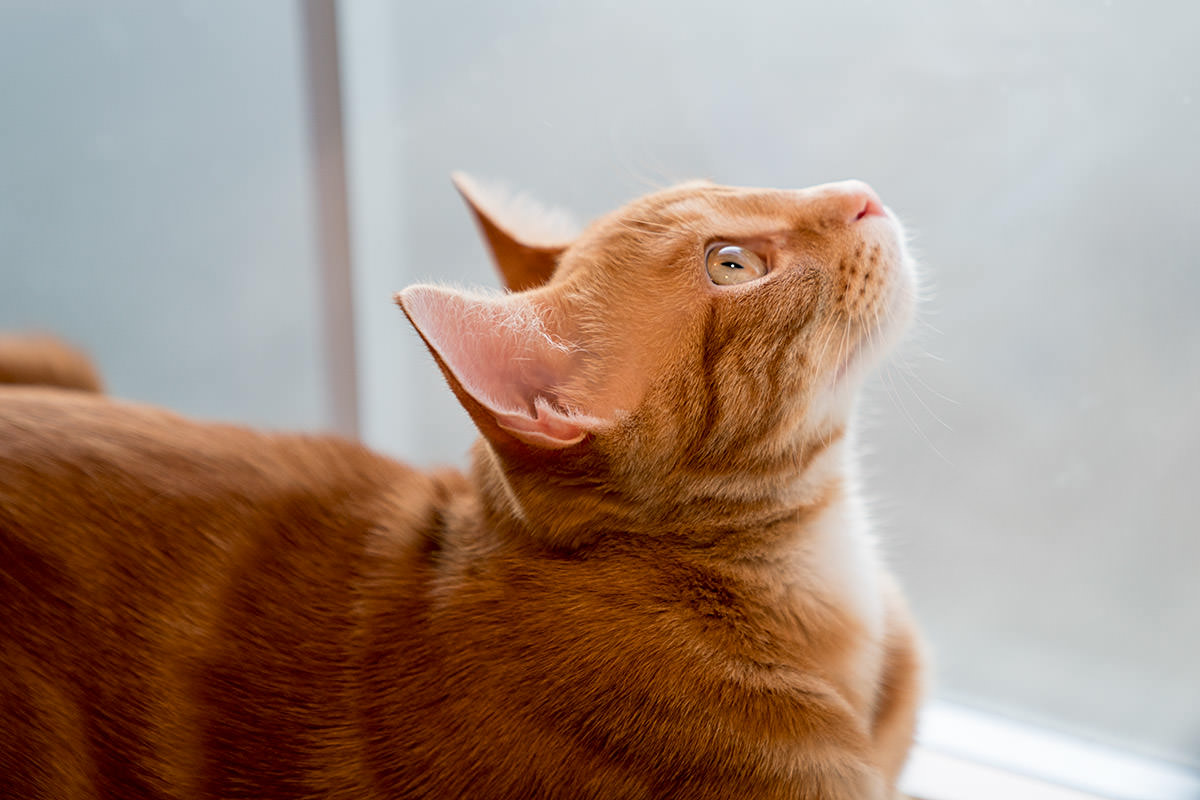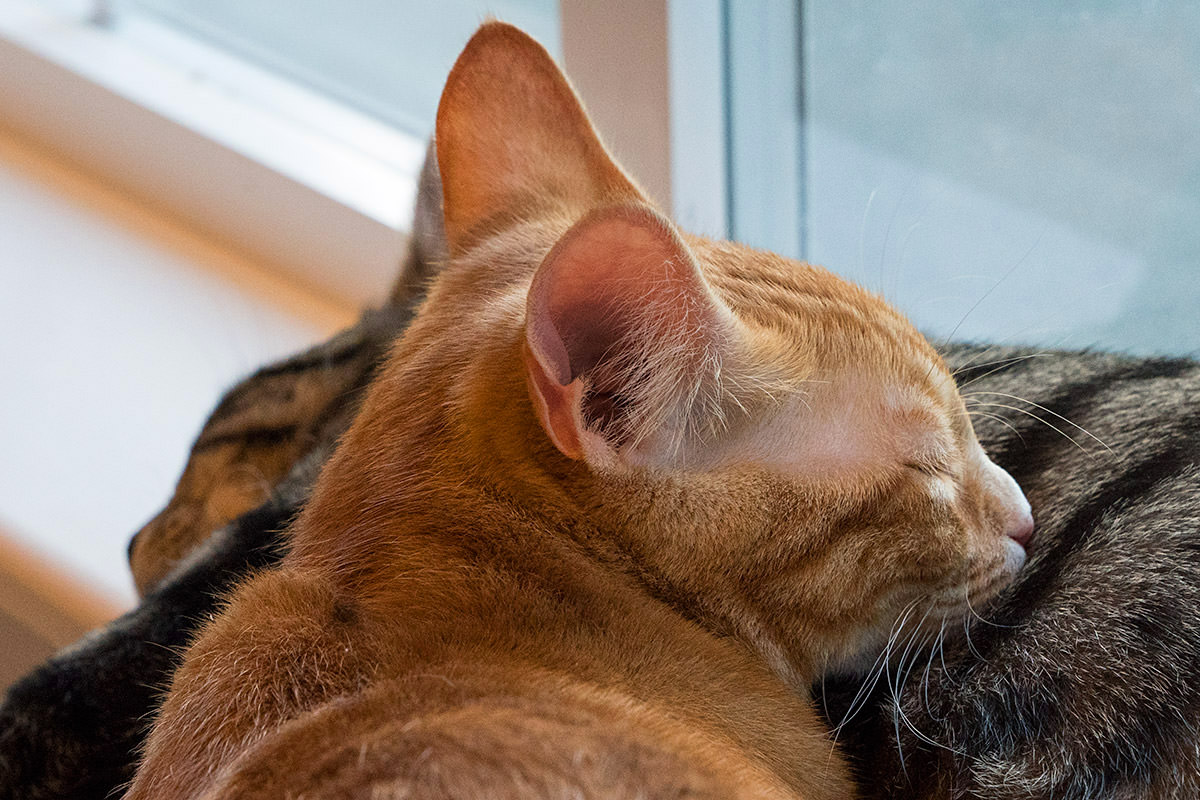 I'm sure I'll have more to say when I've had a chance to really put it through its paces. But, for now? Amazing, amazing glass.
Posted on March 11th, 2016

Unfortunately, I haven't had a lot of time with the Sony a7R Mark II yet. I did rent one for a project back in January, which is where most of my experience comes from, but all the shots I've taken with my own camera have been from just three days of experimentation.
The first lens I took a look at was my brand new Sony FE 90mm f/2.8 G. Technically, it's my first macro lens. And when it comes to macro shooting, 90mm at an 11-inch range is a pretty good combination for getting the 1:1 reproduction ratio you need. Though I admit a part of me would like to be a bit closer/tighter. While getting used to shooting with it, I kept wondering if I'd be happier with something in the 60mm at 6-inch range. Regardless, this is a pretty great macro lens that would also work very well for portrait photography, I think.
Shooting at f/2.8 with this lens is pretty magical...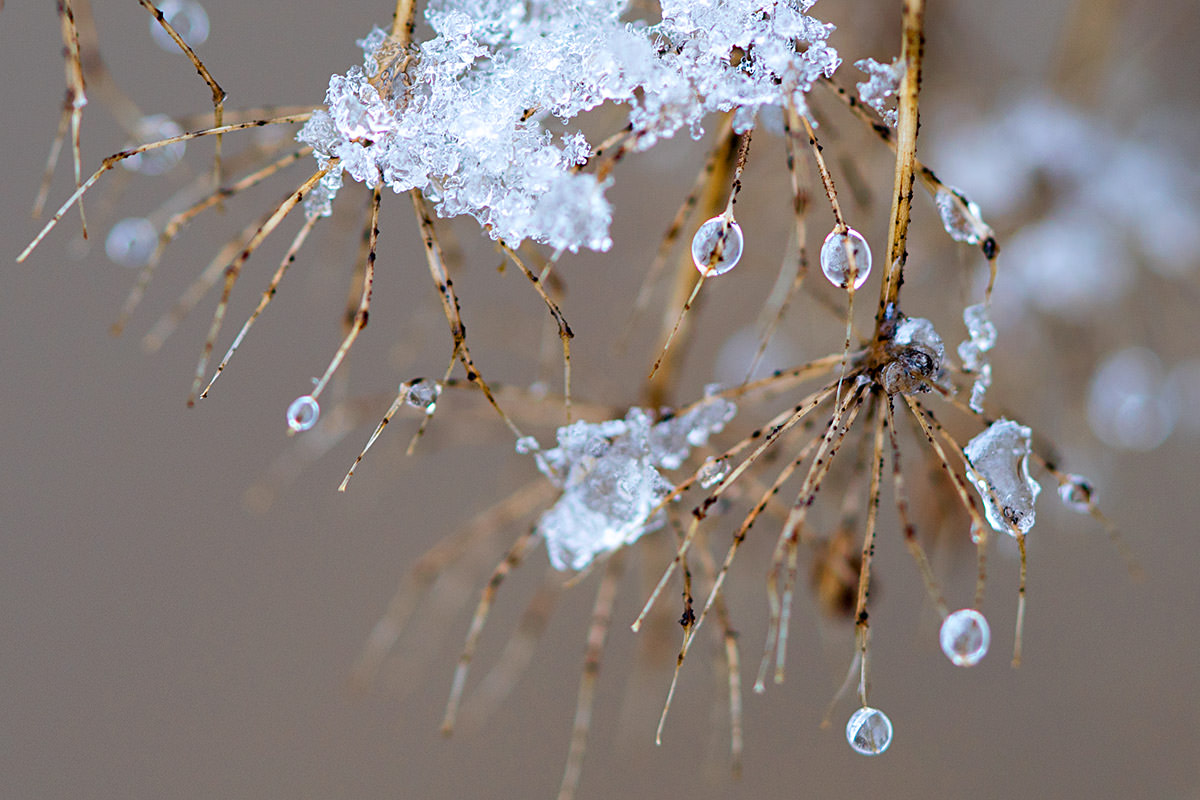 The sweet spot for me seems to rest at f/3.5...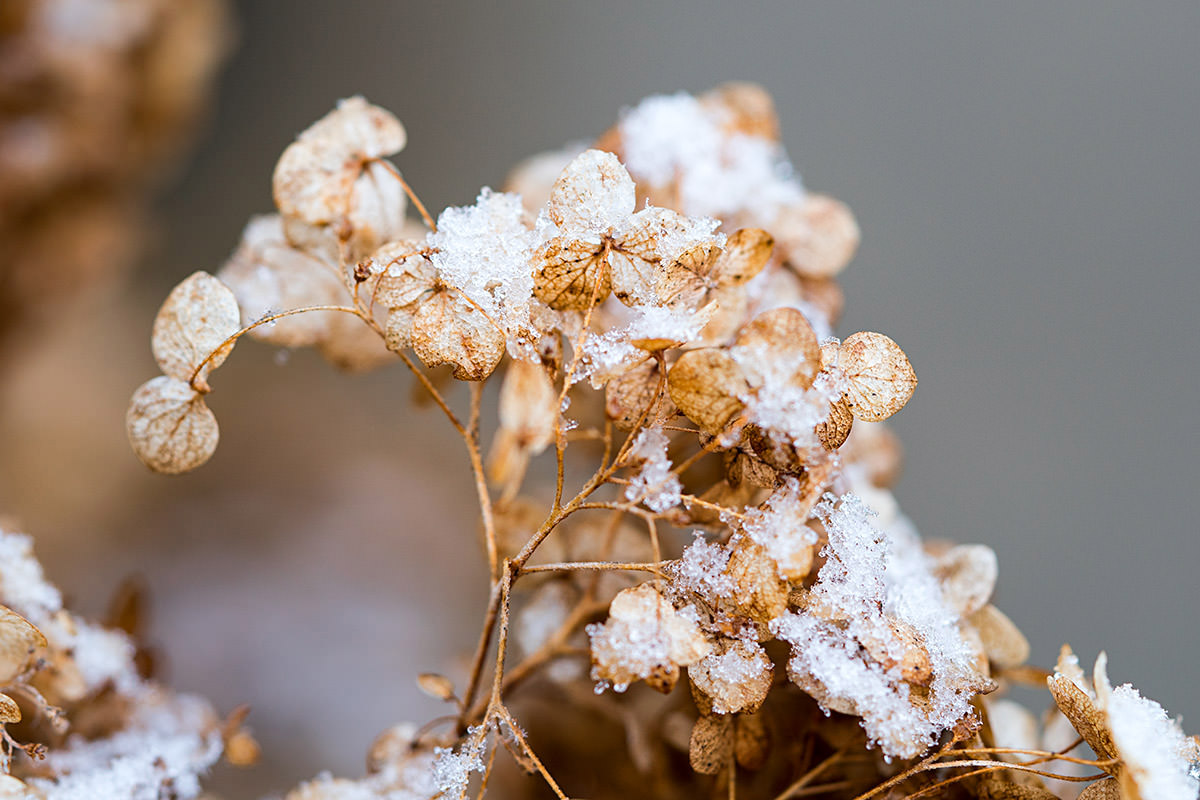 As expected, the bokeh is amazing...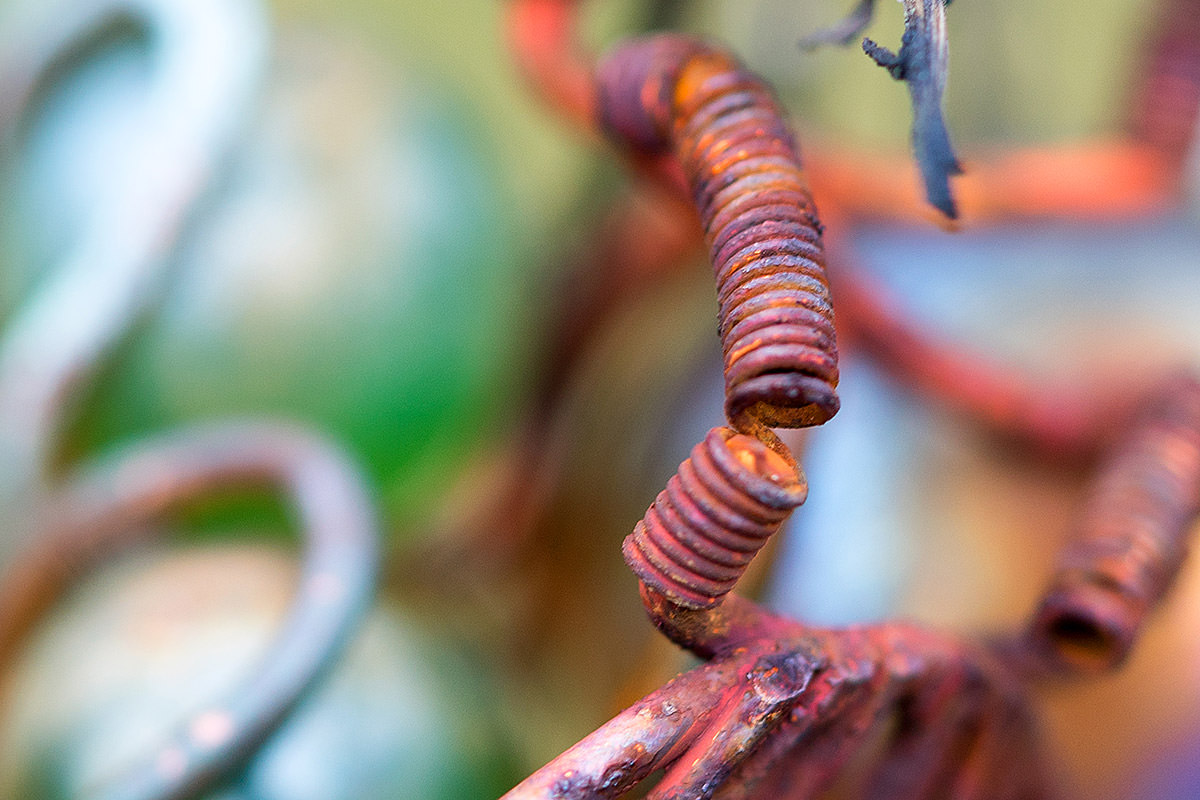 Even with the aperture set at f/4, noise is minimal in good light...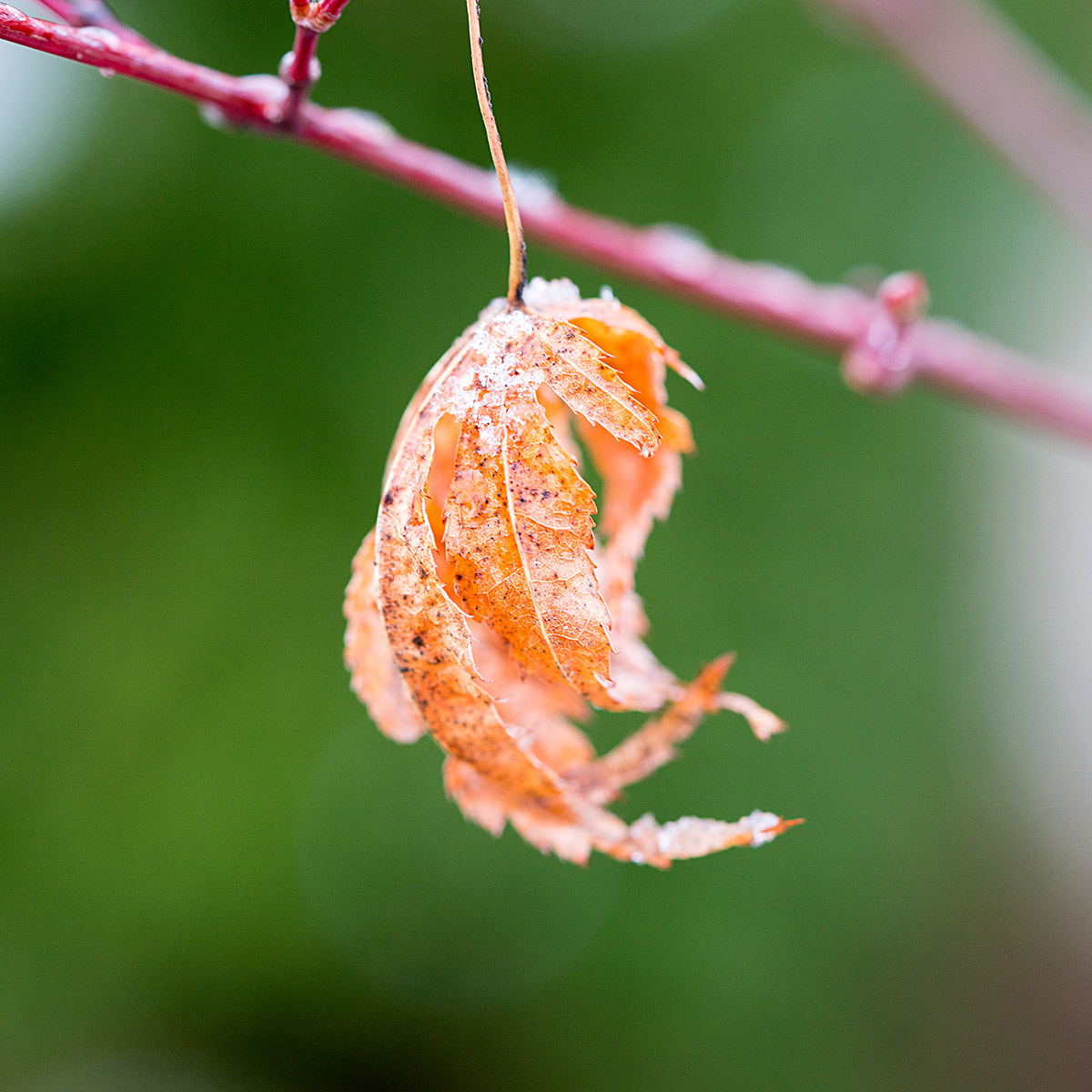 Once you get to f/7.1, it starts to get a bit noisy, but nothing terrible...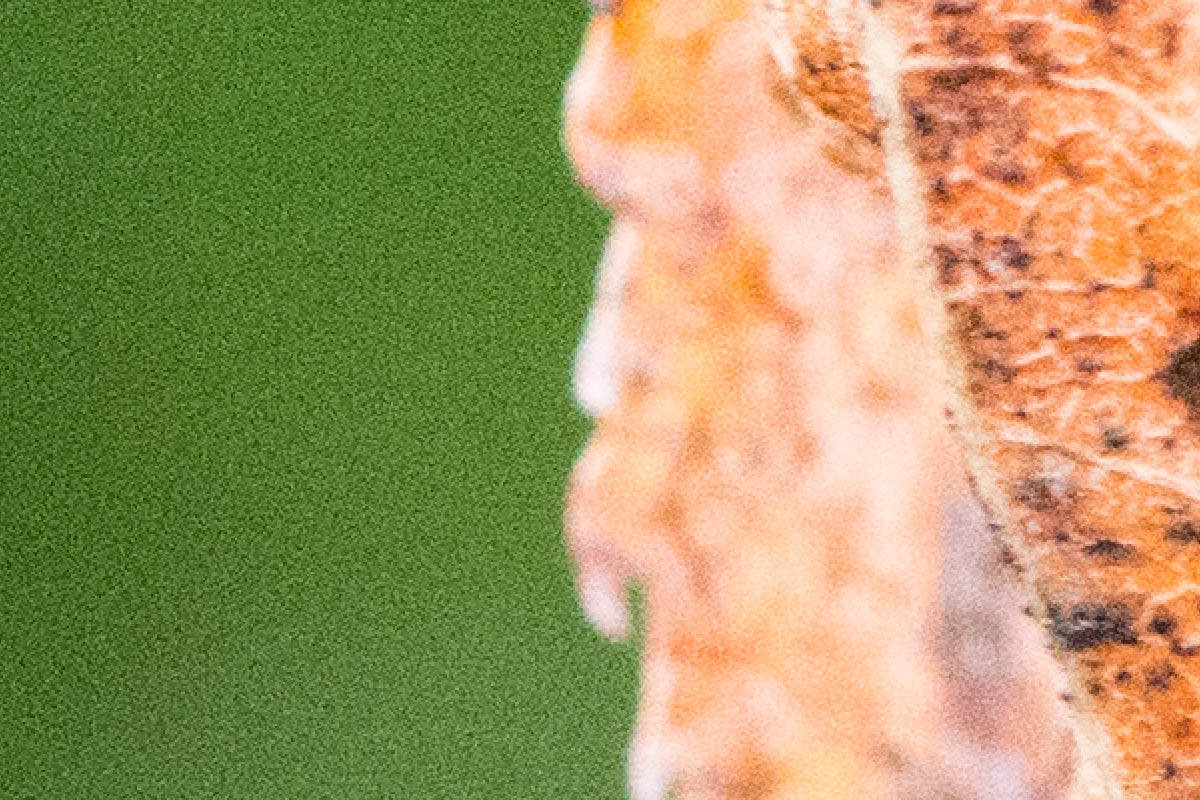 The crisp optics of the FE 90mm pair well with the awesome sensor of the a7S Mark II to give you sharp details easily...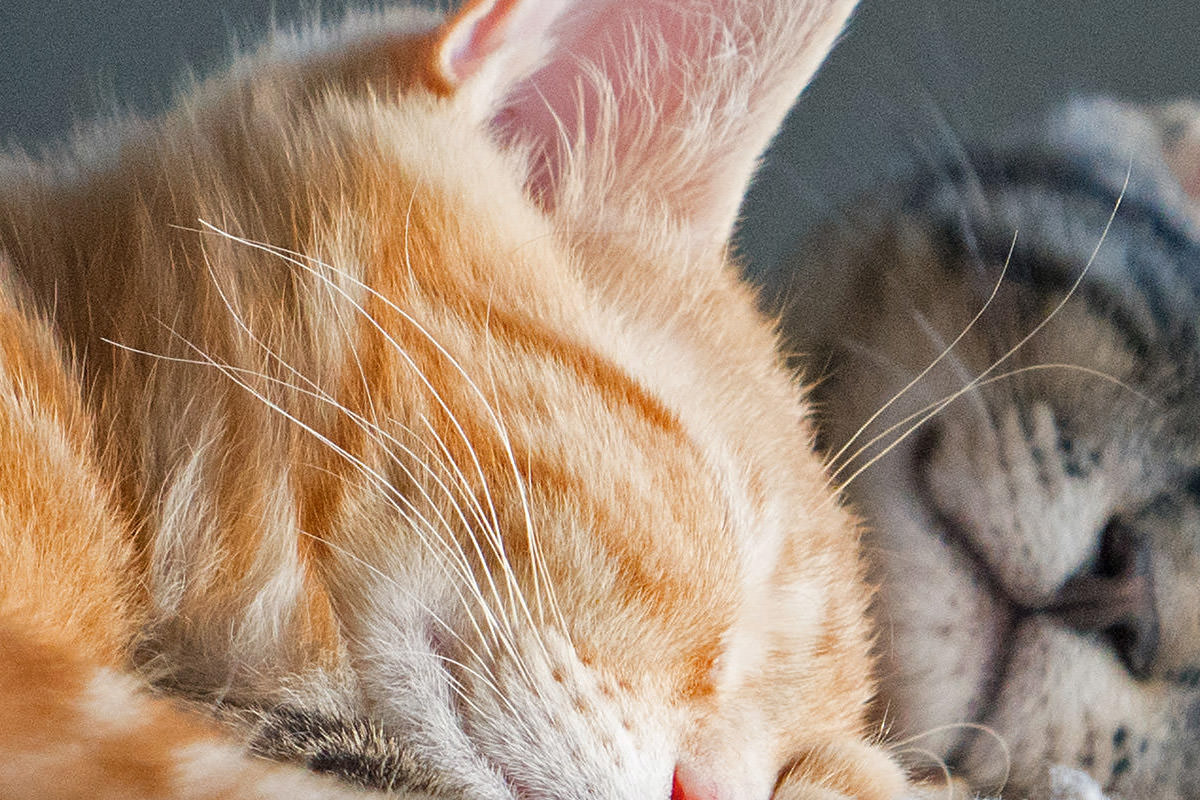 Needless to say, if you're a flower or insect photographer, this lens has your name all over it...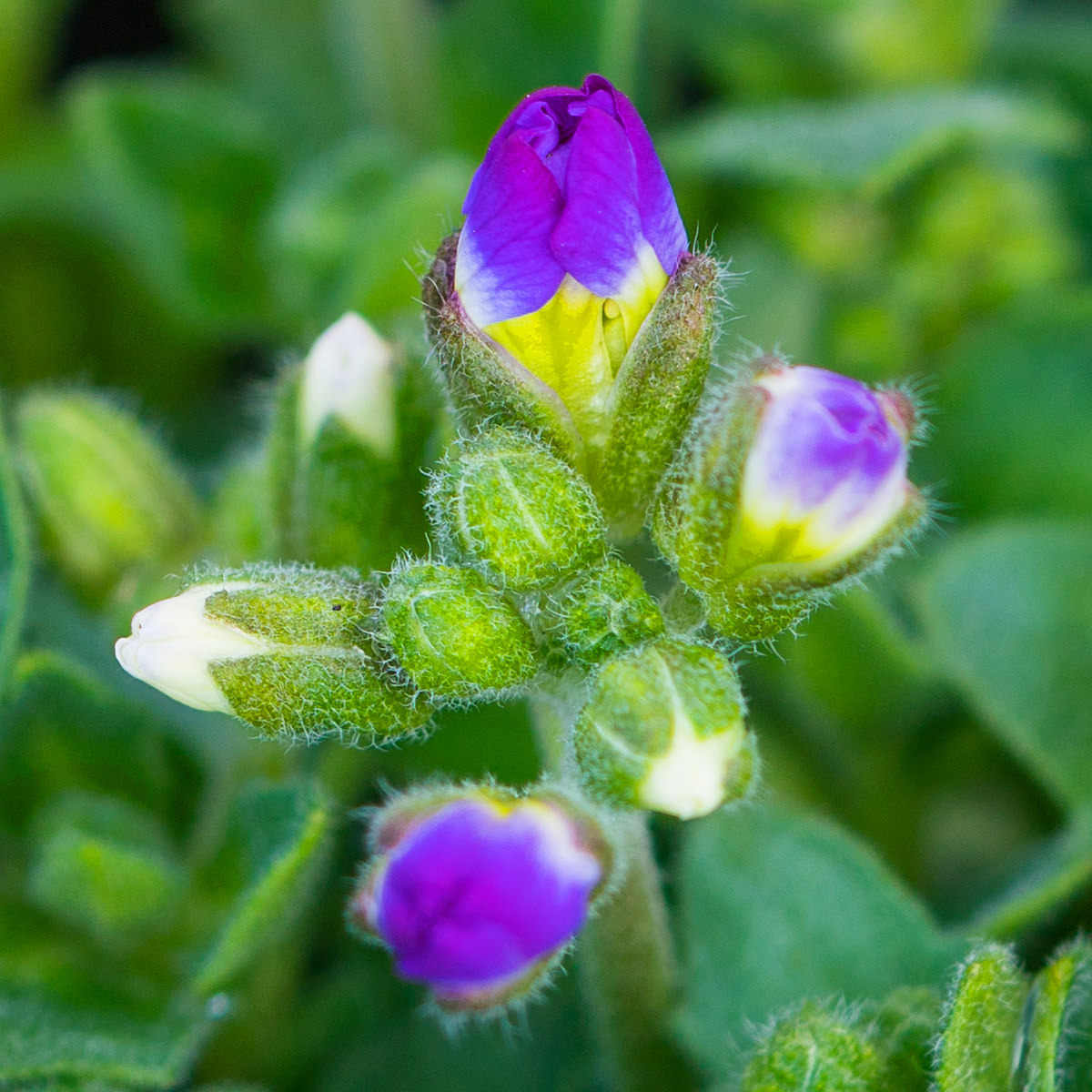 I spent a lot of time trying to nail down the focus falloff. Not having much experience with macro photography, it's difficult to wrap my head around just how quickly f/2.8 blurs out...
So. Yeah. If you are a macro shooter (or am interested in becoming one) you could do a lot worse than the Sony FE 90mm f/2.8 G.
Given the heavier weight of the Sony a7R Mark II from earlier models I've had, popping on my tiny Zeiss Sonnar 35mm f/2.8 was a bit of a relief. Very comfortable as a walk-around lens. Very good results with little effort. The in-camera 5-axis Optical Steady Shot stabilization is handy to have in low light since this lens doesn't have stabilization of any kind. The bigger/heavier f/1.4 model would undoubtedly shoot nicer, but not enough to justify the price you pay, methinks...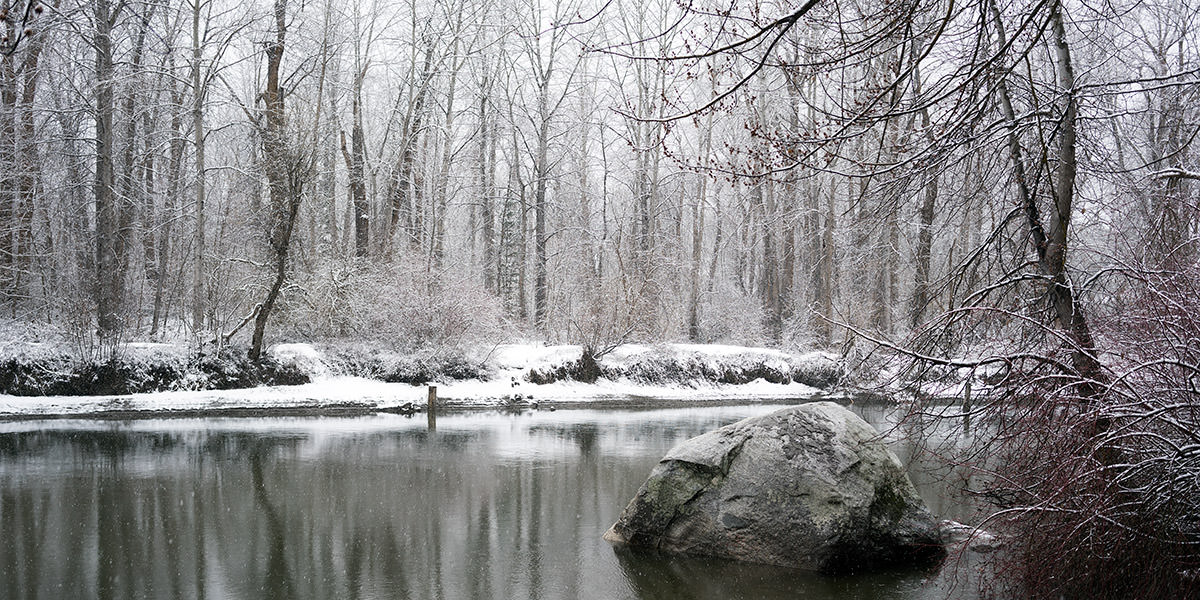 Cropping into the photo reveals terrific, crisp details...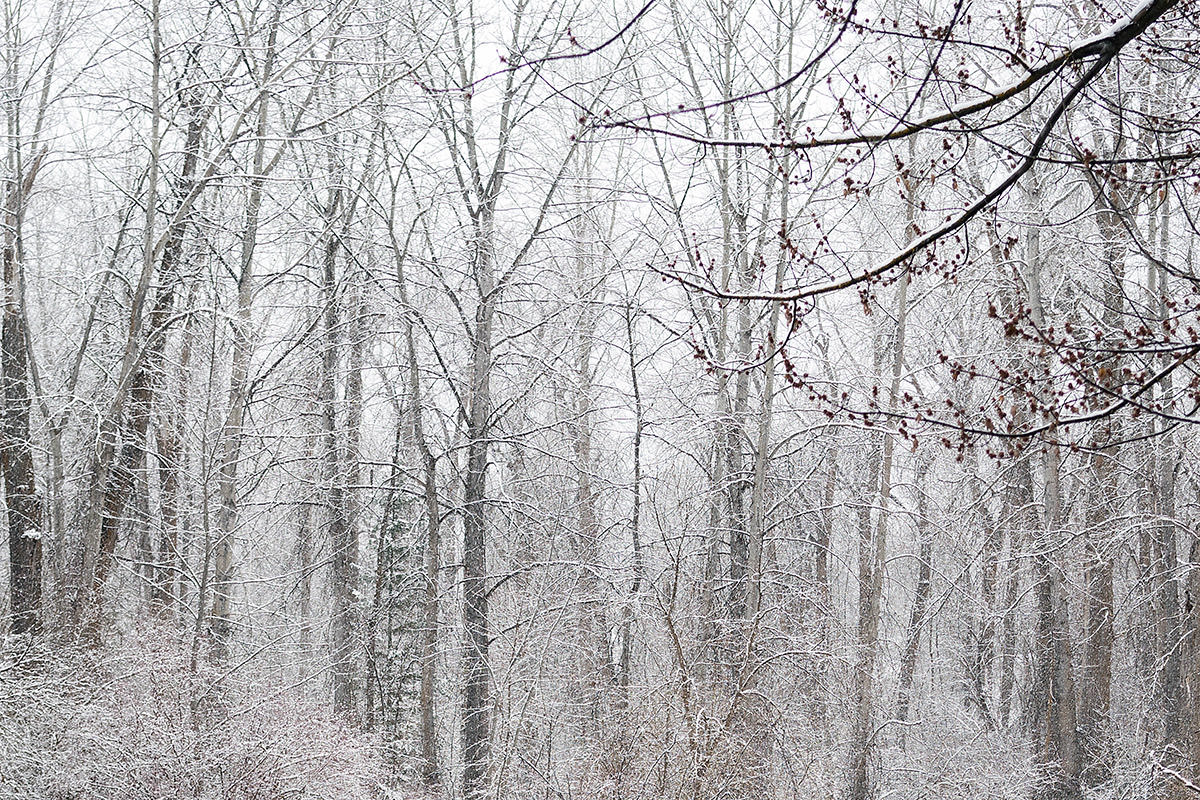 As good as the clarity is on the above shot, to really test how well the a7S Mark II is at recording sharp features, I need to get my hands on the Zeiss Sonnar 55mm f/1.8, easily the sharpest lens I've ever used. Something tells me that's a dream combination for travel photography.
My 70-200mm f/4 G was great for testing out the in-camera 5-axis "Optical Steady Shot" stabilization. As mentioned previously, I believe the camera lets the lens take pitch/yaw stabilization and contributes internal roll stabilization to the game. Regardless of which part is doing what, the results are great, even at 200mm. Not as crisp and deep as you're going to get from a shorter lens with Zeiss glass, obviously, but still very respectable for a jittery handheld shooter like me...
My Sony 10-18mm f/4 is hobbled by not being a full-frame lens, but still does very nice set at 15mm in full frame. Very very nice, actually...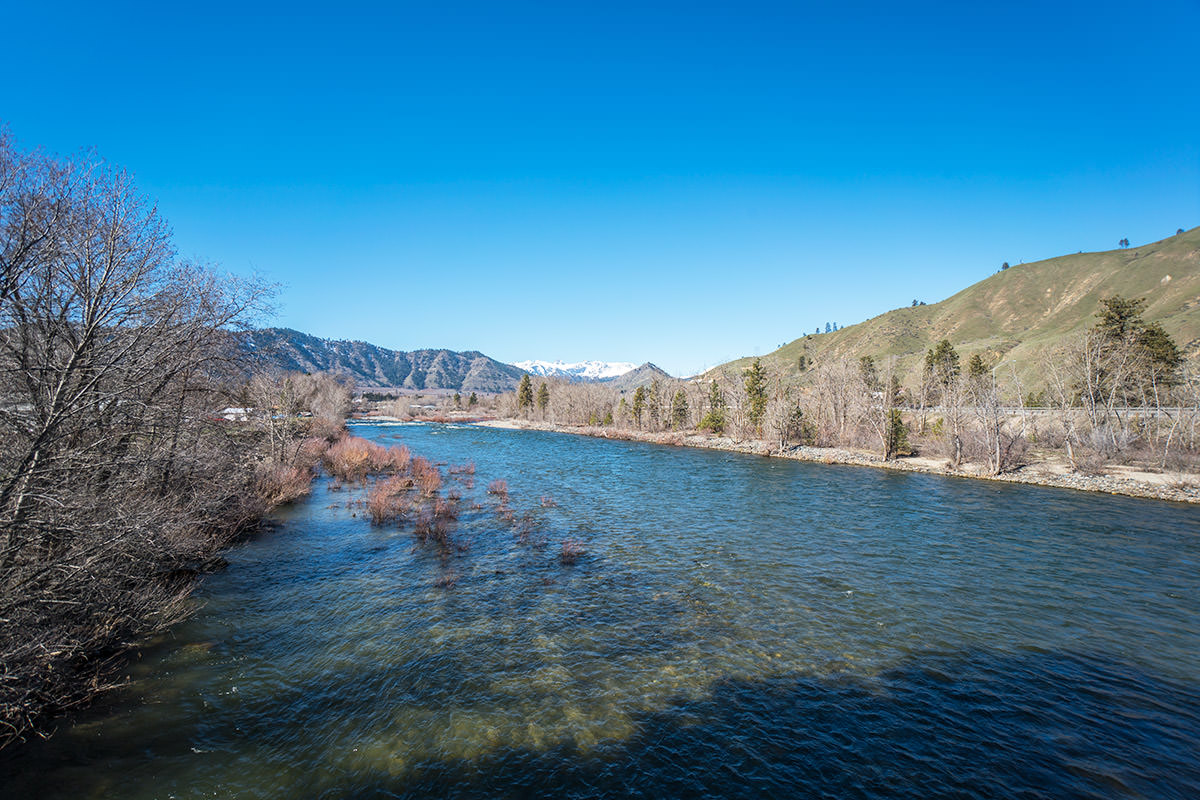 Interestingly enough, the a7S Mark II will automatically put your camera in "APS-C/Super 35 Mode" (which I prefer to call "Cropped Lens Mode") to compensate for the lesser coverage of non-FE lenses. This lets the camera shoot with the 10-18mm f/4 as if it were my NEX-6. Here's what I get at 10mm, 15mm, and 18mm in "Cropped Lens Mode"...

Take a look at the middle photo above. That's 15mm in "Cropped Lens Mode" at 5168 by 3448 pixels. Now take a look at what happens when I turn "Cropped Lens Mode" to OFF and shoot at 15mm...
Surprise! That's as much coverage as 10mm in "Cropped Lens Mode!" Maybe even a little more! And that's at 7952 x 5304 pixels! Which means by making sure "Cropped Lens Mode" is OFF when shooting with my 10-18mm lens I have enough pixels to crop in to 18mm if I wanted. Which means I pretty much have the full 10mm to 18mm range that I have with my NEX-6. Sure, there's vignetting on the corners, but that's a two-second fix in Photoshop...
Pretty incredible. Especially when you consider this lens is just $850 new.
What's frustrating is that the "Cropped Lens Mode" isn't smart enough to automatically know that cropping isn't necessary at 15mm. If the camera were to know when to crop and (more importantly) when not to crop based on focal length... now that would be impressive. Even if I had to set it manually, this would still be a great feature. Until the day that happens, I'll just continue to happily shoot at 15mm and make sure I have "Cropped Lens Mode" set to OFF.
And, that's a wrap. I'll review my new Sony 24-70mm f/2.8 GM lens whenever it gets released.
Posted on March 10th, 2016

The issue with Sony's E-Mount cameras is that the lens selection has been less than stellar for a long time. Since it's all relatively new, you just aren't going to get close to the vast, vast library of lenses amassed for Canon and Nikon shooters.
Yes, there are adapters which give you access to an entire world of lens options, and a great many Sony photographers go that route... but I'm not one of them. For the past couple years I've just limped along with whatever offerings Sony deemed fit to send our way. But, in recent months, their offerings have improved immensely. Yeah, there are some glaring holes in their lineup that may never be filled... but, for most people, there are lenses to fit whatever comes your way.
I own two Sony FE (full sensor) lenses. An absurdly expensive (for what you get) $800 Carl Zeiss Sonnar 35mm f/2.8... and a $1,500 70-200mm f/4 G zoom. I also own a 10-18mm f/4 wide angle zoom that is not full-frame, but the 15-16mm span on this lens works perfectly fine on full-frame cameras, so I still use it.
In addition to those lenses, I've rented the Carl Zeiss Sonnar 55mm f/1.8 lens (stunning clarity and sharpness... but a little crazy at $1000) and the Carl Zeiss Distagon 35mm f/1.4 lens (absolutely amazing, but a bit heavy and bulky for 35mm at $1600).
My newest lens (which was purchased with the camera) is the Sony FE 90mm f/2.8 G. Just like long-range zooms, macro photography has been an area that I haven't explored much, and I figured now was the time. The lens itself is pretty spectacular and a lot of fun to shoot with.
My next lens will be the Sony FE 24-70mm f/2.8 GM zoom. It's insanely expensive at $2,200, but it bridges the gap between my 10-18mm to 70-200mm lenses perfectly. It's also gotten rave reviews from early testers which claim it's worth every penny. And that will probably be my last lens for a while. The only thing that might change my mind is one of the upcoming Voigtlander Ultra-Wides (in 10mm, 12mm, and 15mm flavors), which are smaller and lighter than my ultra-wide zoom and are full-frame lenses. With the light sensitivity and 42MP sensor of my a7R Mark II, the 12mm f/5.6 would probably be about perfect... assuming I could live with a manual focus lens. I'm not entirely sure about that.
Anyway...
What have I actually been able to shoot with these things?
I'm saving that for tomorrow.
Posted on March 9th, 2016

After two days of praise for the A7R Mark II, I'll now be turning to the things that are not so great.
Auto-Focus Errors. The massive number of focus points and several focus modes gives you a wildly easy system for locking on to exactly what you're wanting to focus on (once you get it all memorized, that is). Problem is... there have been several times when I can't get a lock. And there doesn't seem to be any rhyme or reason behind it. I thought it depended on the lighting. It's not the lighting. I thought it depended on the lens. It's not the lens. I thought it depended on the shooting mode. It's not the shooting mode. So what is it that causes these auto-focus fails? You got me. And apparently Sony is stumped too. I'm getting really accustomed to manual focus lately.
Buttons. Everything from the shutter to the function buttons and directional-pad are tiny and mushy. In the case of the shutter, you never feel anything physical and the actual tactile feedback is weak. The buttons have minimal "click" and lack the crisp punch that makes it so much easier to register when you've pressed. This is amateur hour bullshit. How many cameras has Sony made over the years? Hundreds? And they can't get the frickin' buttons right? Inexplicably disgraceful. And don't get me started on the "movie button" which is the most uncomfortable, difficult to activate buttons in the history of DSLRs.
Lock. Sony is infamous for not putting wheel locks or switch locks where they're desperately needed (the manual/auto focus switch on my 70-200 lens comes immediately to mind). But, with the a7R II, they actually took a first step... and put a wheel lock on the shooting mode dial... WHEN I HAVE NEVER, EVER, EVER ACCIDENTALLY SWITCHED MODES! This is about the craziest damn thing I've ever seen on a camera. Was this ever even a problem? Why? Being able to instantly switch shooting modes is pretty critical, which is why they let you custom-program them. Except it's just been made exponentially more difficult on the a7S II because of the addition of a wheel lock nobody wanted or needed.
Menus. Sony's menu system is a byzantine nightmare that is not even remotely intuitive or easy to navigate. They attempt to "organize" things into tabs, but the organization makes no sense what-so-ever. Red-Eye Removal Assist is a "Camera" menu function. Silent Shutter Release is a "Settings" menu function. ON THE FIFTH PAGE. OF EIGHT PAGES!!! With every new camera I hate Sony a little more because they simply refuse to improve the menu system. It's categorically bad and universally panned in every review I've ever read. So WTF?!? Is nobody at Sony able to design a proper user interface? If not, HIRE SOMEBODY!
Battery Life. On one hand, I appreciate the fact that the A7R Mark II uses the exact same battery as my three other Sony cameras... but when you can completely drain the battery in a couple hours of shooting? Time to come up with a more robust battery... even if it has to be a bit bigger. The camera comes with two batteries, which you will definitely be using. I'd have three or four on hand just in case, because I can practically burn through one in two hours with heavy use..
Database. I've lost count of the number of times I've gone to do something... only to have a message pop up telling me that the camera can't access the database for some reason. Luckily, you're given the option (ONLY option, really) to repair the database when this happens, but can't the camera just do a better job with this so you don't have to?
Electronic Viewfinder. The EVF in the A7R Mark II is stunning. The best I've ever seen. But, as mentioned previously, it's overly-sensitive and activates many, many, many times when you don't want it to. Hell, I've had the display cut out because a finger got too close to the viewfinder WHILE IN THE MENU SYSTEM. It's just so asinine. Obviously the EVF only needs to activate when your eye is ON the sucker... so why not have its sensitivity adjusted apropriately? Hugely frustrating. Hugely.
Touchless. For reasons that completely escape me, Sony doesn't put touch-screen displays on hardly any of their cameras. Including this one. And it's insane. Their heinous menu system is made ten times worse because of it. Navigating your photos in playback is twenty times worse than it should be. I don't know if it's because Sony designers don't like fingerprints on the display or what, but that should be up to their customers. Maybe one day we'll know why Sony doesn't have touch-screens on their cameras when other manufacturers find them essential... in the meanwhile, all we can do is bitch about it.
Bus. The images that come off a camera with a 42MP sensor are going to be huge. And, if you are crazy enough to shoot uncompressed RAW, bigger than huge. Which is why the slow internal data bus is kinda hard to understand. I attempted to bracket some uncompressed RAW shots just for fun... and didn't get very far before the buffer was maxed out and I had to sit there waiting for it to clear. Even worse? The camera goes non-responsive while clearing it. With a camera generating such massive files, Sony really needs to do something to speed up transfers. Or at least let the camera playback controls remain active.
WiFi. You would think that having built-in WiFi would make it absurdly easy to transfer photos from your camera to your laptop. NOPE! I mean, yeah... you can do it... but only if you want to transfer the whole damn card. Which is stupid because transferring an entire card over WiFi is something nobody would want to do. If you want to transfer a single 42MP image to your mobile phone, however? THERE'S A DEDICATED BUTTON FOR THAT! Which, I guess is useful, but why can't I reprogram it to send a single image to my computer, which would be far, far more useful to me?
Apps. Every time I review a new Sony camera, I end up bitching about Sony's shitty app handling. Which wouldn't be a big deal if the apps were crap, but they're not. There's actually some real winners with fantastic functionality you'd be crazy to ignore. But just try getting any of them. Rather than provide a dedicated portal for apps, Sony uses a horrendously shitty built-in web browser to access their online store. It's shitty because most of the damn time it doesn't work. You'll try to load it again and again and again and again... getting failed connection after failed connection despite having a solid connection and perfect signal. And once you get connected? It means nothing because logging into the site fails most of the time. I've lost count of the number of times I've crashed out of the store when attempting to access the apps I've paid for. Oh... and don't even bother checking "remember my login" so you don't have to type it over and over... it doesn't work. All this wouldn't be so bad if there was another option that worked well, but using my computer and a USB cable to install apps HAS NEVER WORKED ON ANY OF MY SONY CAMERAS! Including this one. Sony's app store desperately needs a complete revision that dumps the shitty browser and is much, much more robust and reliable.

Are any of the above deal-breakers? Not for me. Not really. Are any of the above annoying? Absolutely. Some of them inexplicably so, as Sony keeps making the same mistakes over and over again. It's like they're learning-impaired.
Anyway... my review continues tomorrow.
Posted on March 8th, 2016

I'm not really sure how to best review a camera that has already been reviewed countless times since its release last year. I think its easiest to just go through the things I like, then go through the things I don't like. I don't know if that will provide any new insights that haven't already been talked about... but perhaps coming from the perspective of a hobbyist who likes travel photography and has to shoot for art photography from time to time will be of use to somebody.
Here's what I'm liking about the Sony a7R Mark II...
Build. Sony claims the a7R Mark II has a magnesium alloy shell. Which I take to mean that it's metal, which is a big step up from the plastic on my other Sony E-mount cameras. I'm sure this adds weight... but the camera is already heavy from being so densely packed that it probably doesn't matter much. All I can say is that it feels substantial and well-made, which I like.
Handling. The thing about Sony's alpha line of mirrorless cameras is that they're small. Tiny even, when compared to a traditional DSLR. I've never had a problem with that (despite having pretty big hands) but will admit that my a7S could be a little cramped to use. The a7R Mark II has a bigger grip with a good depth to it, which improves handling quite a bit... without adding much size. I wouldn't go so far as to say that this camera is as comfortable as a Nikon or Canon DSLR, but it's plenty comfortable for a full day of handheld shooting.
EVF. Out of necessity, mirrorless cameras rely on Electronic Viewfinders to provide a look at what you're shooting (often in tandem with a screen on the back of the camera). On one hand, this gives you the ultimate "What You See is What You Get" feedback you need to construct a scene. On the other, EVFs usually suck. Even the "good" ones have a hard time accurately showing you what's happening. Until now. I can honestly say that the EVF in my a7R Mark II is just as good as the optical viewfinder in my Canon and Nikon cameras. And nowhere is this more apparent than using the "focus assist" (otherwise known as "image magnification") when manually focusing your lens. The guess-work that comes from too-big-pixels providing a poor picture that isn't accurately showing you sharpness is gone. It's just gone. This alone gives me nothing to regret when it comes to the jaw-dropping price I just paid for this camera. Seriously amazing. Even if you have no interest in the Sony line of mirrorless cameras, you owe it to yourself to drop by your local camera shop and take a look at this. One caveat that will get mentioned tomorrow, however... the sensor to activate the EVF and cut out the rear display is way, way too sensitive.
Apps. I'm not going to lie... getting apps is an unbelievable nightmare. Sony's "app store" and method of downloading/buying stuff has always sucked, and nothing is improved with the a7R Mark II. But once you have the apps? Boy-howdy is it worth the stupidity you have to endure to get them. My favorite is "Bracket Pro" which allows bracketing not just with shutter speed... but with aperture, focus, or flash as well. So handy (not-so-great example of aperture bracketing is below, but you get the idea). There's also stuff like "Time-Lapse," "Motion Shot," and "Star Trail" which are fun... plus a lot more. Some are fluff, yes, but there's a lot of jewels in there that are worth having. If only Sony would invest in a way of buying/managing/downloading apps that didn't make you want to set your camera on fire.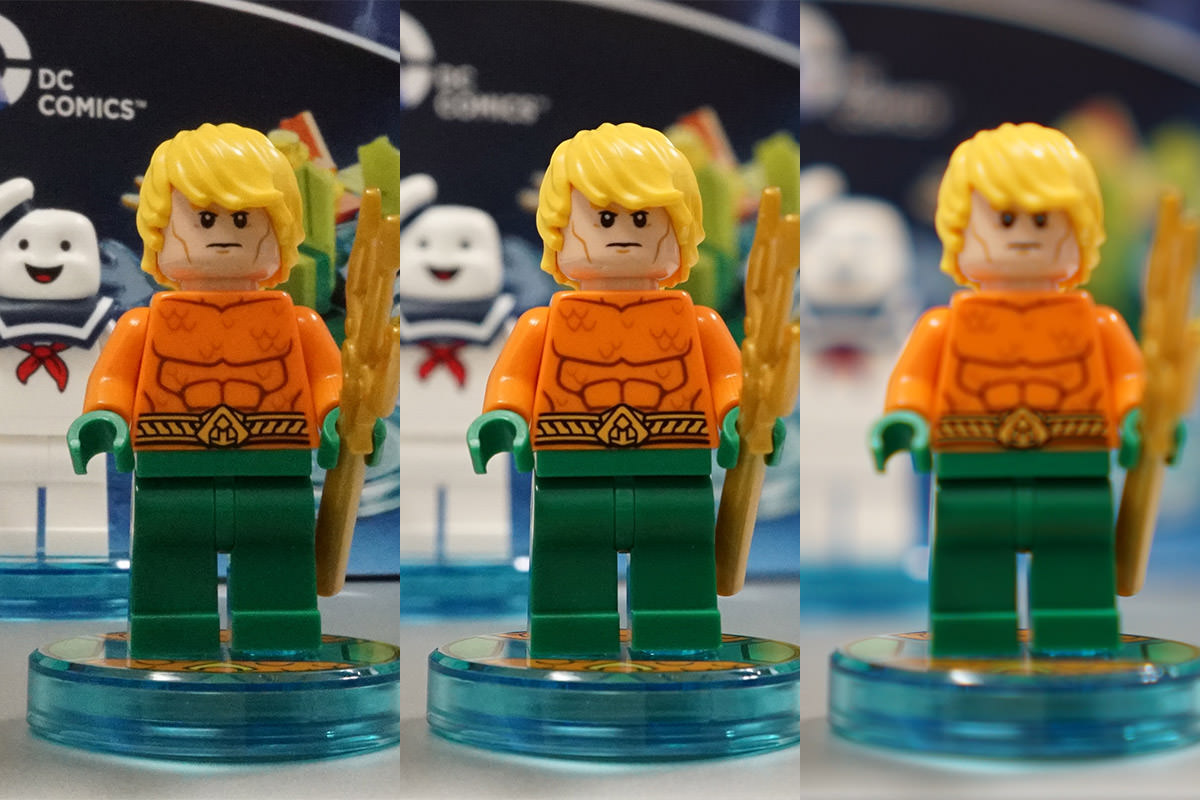 Sensor. If there's anything that's been proven over and over again, it's that more pixels don't necessarily translate to better photos. So I had no illusion that the massive 42MP was going to substantially change my images for the better. Heck, I regularly get amazing shots with my a7S's mere 12MP. If anything, I figured it would make things worse compared to say... 32MP... because bigger pixels absorb more light. Sony got past this by back-lighting the sensor, which apparently increases light sensitivity. All I know is that, while it's nowhere near the amazing shooter my a7S is in low light, it does a really amazing job. And then you get to the benefit of having 42 megapixels in your photos... your ability to crop into them and still have impressively detailed photos. At 7952 x 5304 pixels, you can print 26.5" X 17.7" at a full 300dpi. Which means you can discard 2/3 of the image and still get an 8" X 10" print out of it. That's pretty crazy. But so very cool in that your lenses automatically have extra reach to them if you ever need it (what I wouldn't give to go back in time and have this camera for my Africa trip). Color fidelity and sharpness are exceptional, as I've come to expect from Sony, but you'll need quality glass to make use of it.
Focus. Sony pulled out all the stops with 399 phase detection focus points on-sensor that's backed up by through-the-lens contrast focus. The combination of the two can provide blazingly fast, deadly accurate focus... assuming you've got a lens responsive enough to take advantage of it. At least most of the time (every once in a while it fails for no discernible reason, which I'll talk about tomorrow). Of course, all this focus ability means nothing if the camera doesn't provide an easy way to access it. I don't know if it's as easy as it could be... but the a7R Mark II definitely gives you a wide variety of focus modes to play with. Rather than list them all, I'll just say that pretty much whatever the situation, there's a focus mode you can use to handle it, and they all work very well (Continuous Auto Focus with Face Detect being my favorite).
Optical Steady Shot. Until now, the a7 line has relied on in-lens stabilization. This was fine... until you buy a lens like the 35mm f/2.8 that doesn't have it. This hasn't been a problem for me... but, as the light falls, it could be. Then along comes the a7R Mark II which has 5-Axis Optical Steady Shot stabilization built into the camera. And since it works with your lens to come up with the best combination of stabilization between the two (assuming your lens has anything to work with), it's pretty impressive. To test what the new "5 Axis Steady Shot" capabilities bring to the table, I took a number of test shots with OSS on/off on the lens. As expected, having OSS set to "on" gives a much clearer image when going handheld. From what I understand, when shooting with an OSS lens like the 70-200m f/4 zoom, the lens OSS handles pitch and yaw (up/down and side/side)... while the camera adds roll (round and round). I couldn't figure out how to turn lens OSS "on" and a7R Mark II OSS "off" so I had to shoot those tests with my a7S. I never realized that I was adding roll to shots, but the results show that the 5-axis stabilization definitely makes a different when comparing them. If you shoot with slow glass, low light, or with the aperture closed-down, the 5-Axis OSS is providing you a couple of stops to work with... which can make all the difference.
Dynamic Range. For quite a while now I've been shooting "important" shots using HDR (High Dynamic Range) photography. It's tedious, but the results can be great. They can also be terrible. In a nut shell, I bracket a shot with three (or more) exposures... dark/medium/light and then use an HDR program on my Mac to "average" them together in a way that pulls detail out of the highlights and shadows...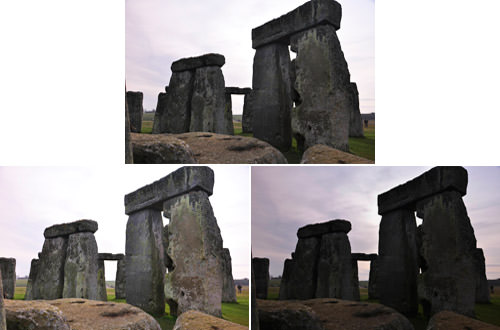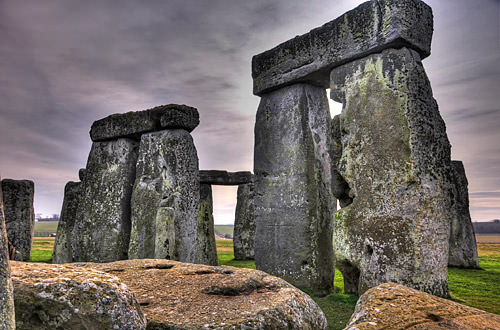 As you can see, it can make quite a difference. Most times in a good way... unless you go overboard, in which case it looks too fake and pretty bad. But anyway... what if a camera sensor had such fantastic dynamic range that you didn't need to take three shots to get the details you wanted? Well, camera sensors are getting better and better at just this kind of thing, and the a7R Mark II has the ability to capture a range so impressive that I'll probably not be doing as much HDR shooting since I can just shoot in RAW and recover what I want from the highlights and shadows during import. This is a pretty amazing concept for me to wrap my head around, and will fundamentally change the way I take travel photos. It will also fundamentally change the amount of memory cards I need to carry, as I'll be shooing anywhere from 1/3 to 1/5 the number of shots! Time will tell whether the impressive dynamic range will be enough to make me happy in all conditions, but test shots have me feeling pretty optimistic.
Silence. My a7S had the ability to shoot with no shutter noise at all. That ability has worked its way to the a7R Mark II, and I couldn't be happier. Whether it's because you don't want to startle your subjects or are shooting in a place where silence is required, this is a feature that, once I've had it made available, I can't do without. Yes, there are apparently some drawbacks, but none that matter to me when you need to shoot without any noise.

That's a pretty good list... and it's not even that comprehensive. The a7R Mark II offers so many amazing features and knock-out capabilities that I'm sure I'll keep finding more to love about it the longer I use it. In the meanwhile, I'm very happy that my creative options have opened up to a new level. I spend less time with settings and more time getting shots I can work with... and that's no small thing.
Posted on March 7th, 2016

Ever since I received a Canon A-1 SLR camera as a graduation present, photography has been the hobby that will not die. Other activities come and go, but this is the one that's always there regardless of circumstances. The artistry that comes into play when composing a shot is every bit a creative endeavor for me as painting a picture or shaping something from clay or pushing pixels on a computer. And the more I move away from "automatic" camera settings and start making my own choices as to how an image will be recorded, the more I'm left craving a better tool set.
Not to say that I don't already have a pretty stunning array of tools in my photo bag. When I prepped for my Africa trip, I sunk a huge chunk of cash into some impressive hardware and went home with some pretty amazing shots to show for it.
But, as with most hobbies, even "amazing" is never enough.
Ever since Sony unleashed the NEX-6, which took every advantage of mirrorless camera technology to deliver stunning DSLR quality in a portable package that was perfect for travel, my allegiance to Sony gear was set. So much so that I took an even deeper plunge when I bought the Sony a7S because of its full-frame sensor and a miraculous ability to shoot in low-light situations. And then I dropped a chunk of my savings on the Sony FE 70-200 zoom lens, which gave me an entirely new appreciation for an aspect of photography I rarely explored.
And yet... as much as I love my NEX-6 and a7S, I'm starting to hit boundaries of where I can go with them.
Time to take a look at Sony's second generation of a7's. Starting with the a7 Mark II, which I was all set to buy when it was released a year ago. It's a big step up from my NEX-6, and has a lot of room to grow. Except... I didn't have any big photo opportunities coming up, so I decided to wait for the inevitable release of the more feature-packed variant, the a7R Mark II. Which finally happened back in August. I wanted one immediately, of course, but the price tag was double what I had saved up for the a7ii, so I'd have to wait until I had the means to do it. In other words, I had to wait for my tax refund to happen.
It did, and now I have my dream camera...
The a7R Mark II has a dizzying array of "professional" features for me to salivate over, mostly justifying the stupefying $3,200.00 price tag. Primary of which is the new sensor, a full-frame marvel that has amazing 42MP resolution. Though, to be honest it's not the whopper pixel-count that made me buy into the hardware (more pixels don't necessarily translate into great photos, and you have to have a subject and lenses that will make it worthwhile). No, what I was obsessed with in the sensor specs was the BSI (backside-illuminated) CMOS construction, which allows for more light to reach the sensor and provide much better ISO performance. Which means less noise and more detail in less light. Not to the level of my Sony a7S (which only has 12MP), but jaw-dropping performance just the same. In other words, The Camera Holy Grail.
But that's just marketing hype. Does Sony deliver?
Well, obviously they did, or I wouldn't have bought the camera.
I read many, many reviews before my tax refund came in, and it really does seem like the camera that's too good to be true... for me and what I do anyway.
And how did that pan out?
I'll get into that with Part 2 tomorrow.
Posted on August 26th, 2014

I've never been much of a "telephoto guy." My favorite photography has always been landscapes and architecture, and these subjects have dominated my photos since Day One. With this in mind, I only rarely invest in telephoto lenses... often preferring to sink my money into the best wide-angle glass I can afford. Any lenses I've ever bought with any reach to them have been the cheapest of the cheap. While I may need a long lens one day... I know full-well that it will probably sit in my camera bag unused. They always do.
But with Sony's newer full-frame sensor mirrorless cameras reawakening my love of photography, I've found myself wanting to explore telephoto shooting for some reason. Throwing caution to the wind, I decided to get a seriously expensive lens (for me anyway) in the hopes that I'll actually want to use it.
Enter the $1,500 Sony FE 70-200mm...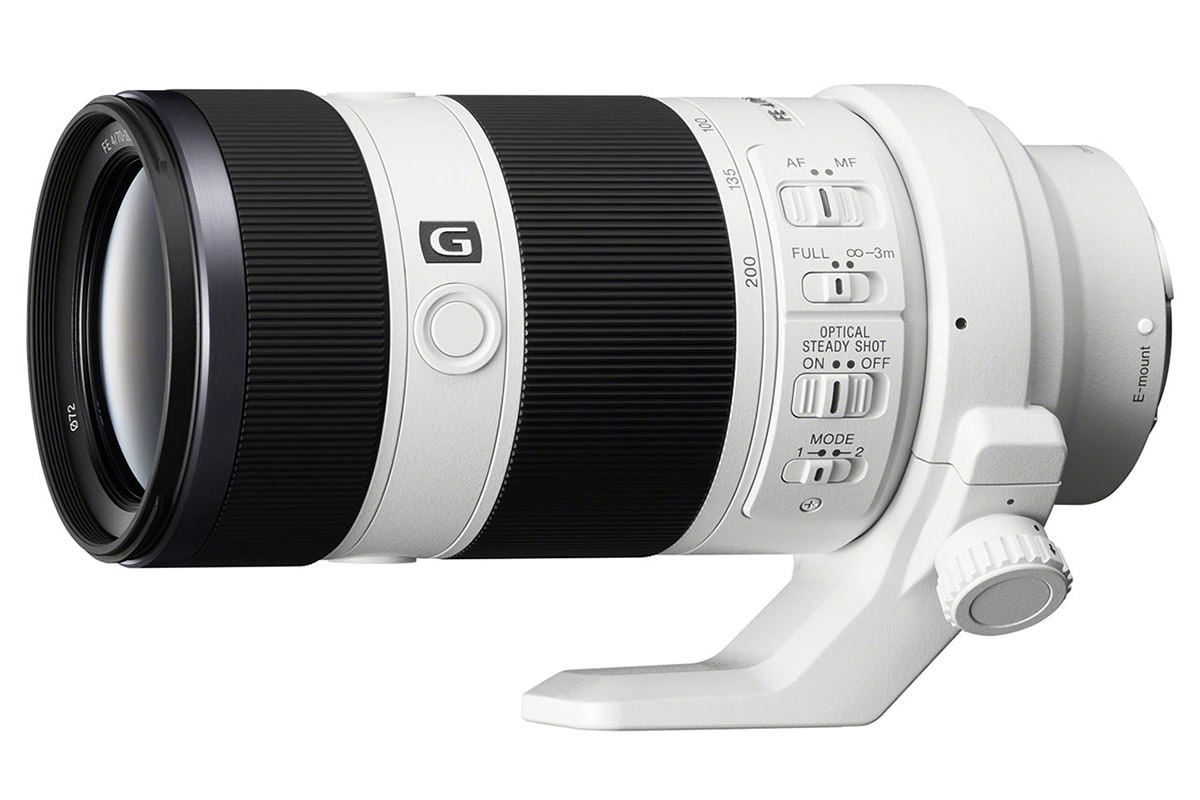 You know it's serious when it's painted white to dissipate the heat it generates with such big glass!

Now, let me preface the rest of this entry by saying "I know."
I absolutely know that 200mm seems like a pathetic amount of zoom in an age when even cheap hand-helds are sporting 60× lenses that blow in to a remarkable 1200mm. I mean, shit, 200mm can barely be considered "telephoto" any more, right?
Except...
These handhelds get their astounding reach because they have tiny sensors. A telephoto lens doesn't have to be very big at all to fill them up. Couple that with the slow, cheap optics these cameras use to get to 1200mm, and the quality of photos you're going to see may be decent enough for a hobbyist... but I wanted something more.
And with a full-size sensor, "more" and "quality" translates into a big, big lens. If you've ever watched a pro sports game, you occasionally see the photo-journalists covering the event as they stand behind these massive $10,000+ lenses that are so big and heavy that a tripod is required. And just look at what my little Sony NEX-6 looks like with the 70-200mm zoom...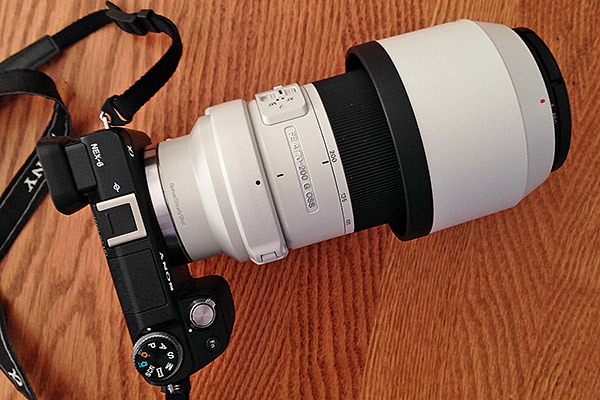 Can you imagine what a quality 400mm or 600mm lens would be like... assuming Sony ever bothered to build one for these cameras?
Anyway...
Over the past couple days I've been goofing around with my new FE 70-200mm and have been loving every minute of it. Yes, the 200mm seems a little short on my Sony A7-S with its full-frame sensor... but on my NEX-6 with its smaller sensor I get 105-300mm, which is actually a pretty good range for a telephoto lens. Even at the low-end...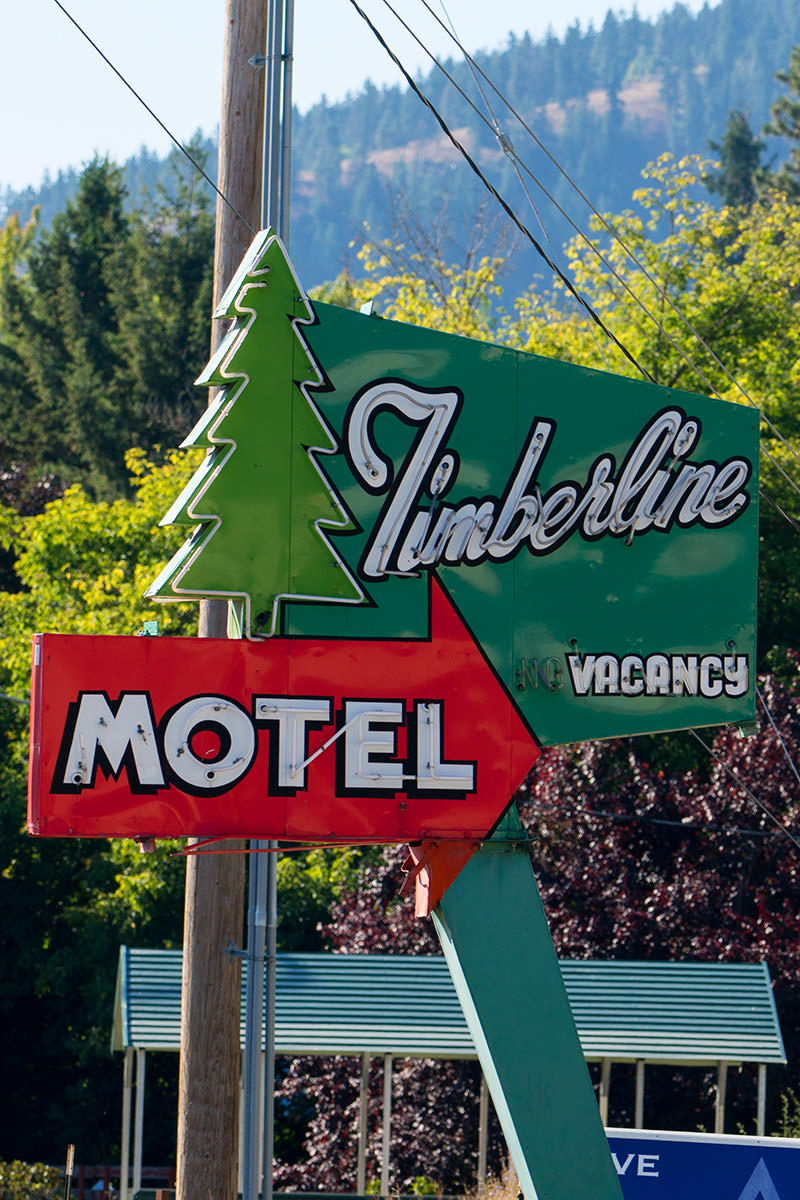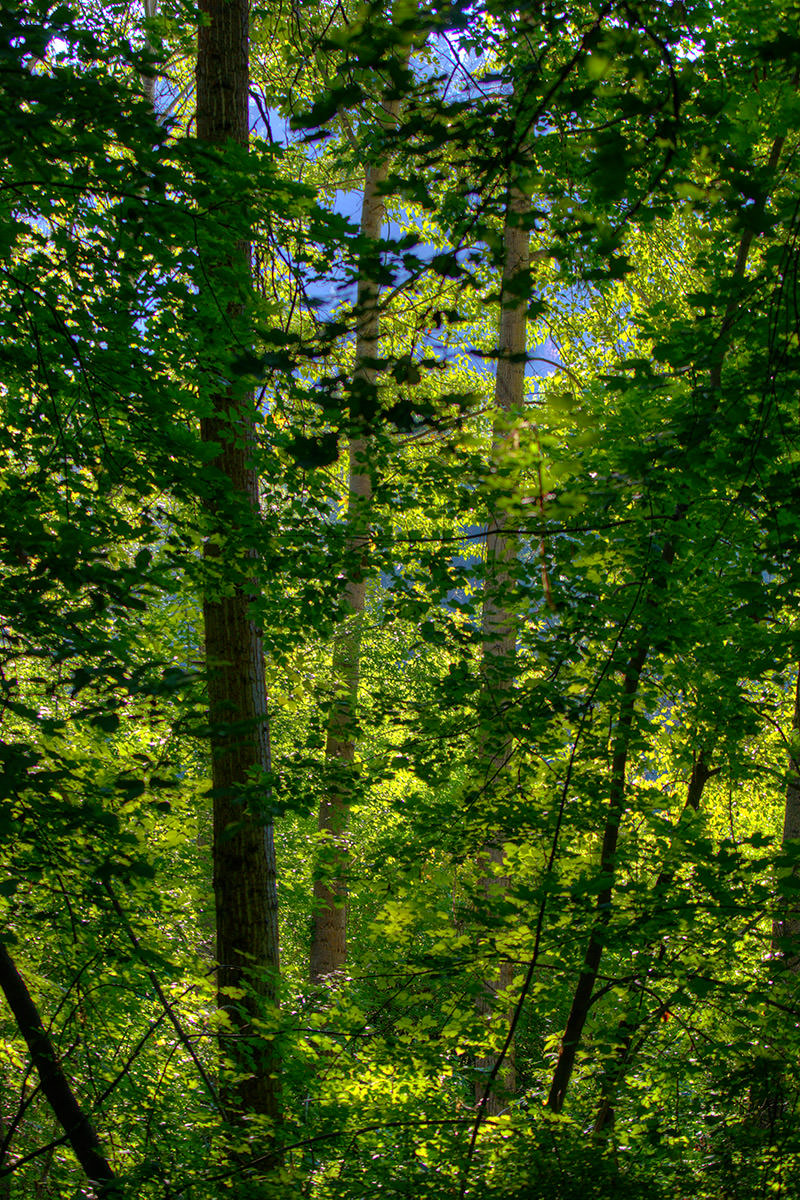 But it's the high-end that really matters, right? Zooming in to the full 200mm (which is 300mm on my NEX-6) can get me fairly close. Close enough that a good-quality crop is available for 8×10" prints...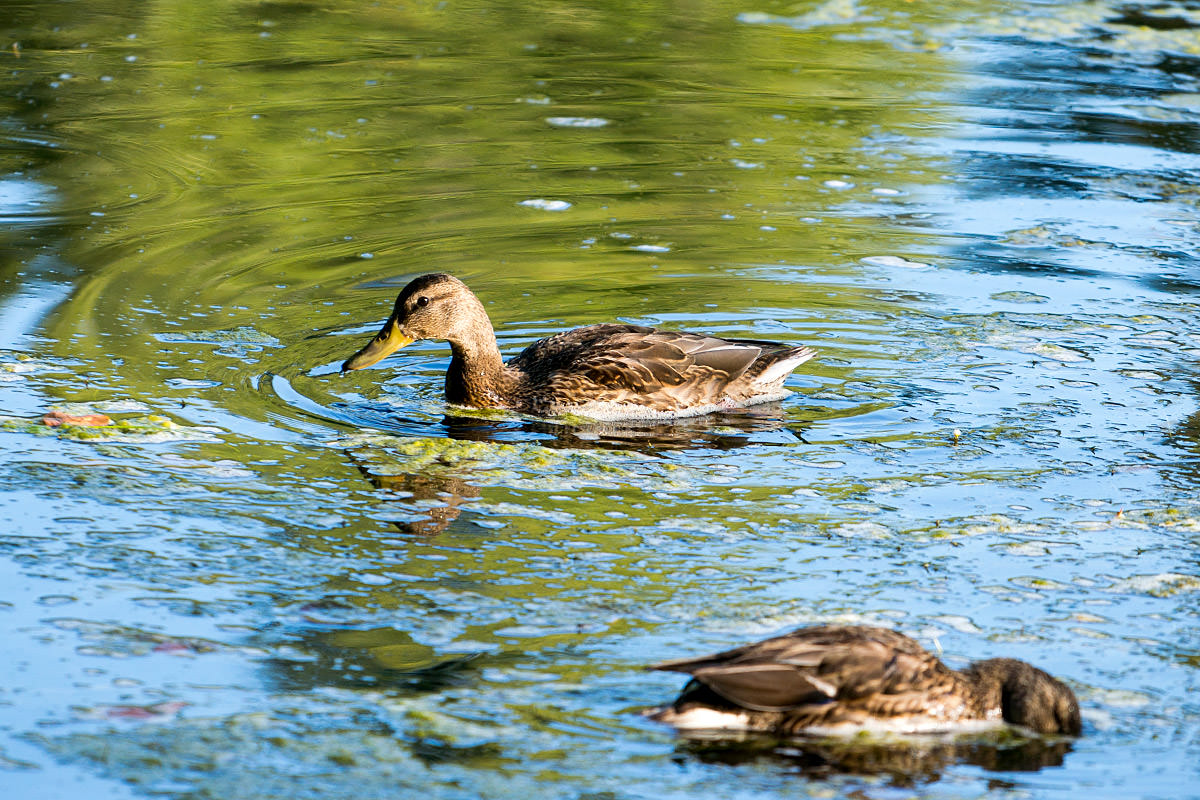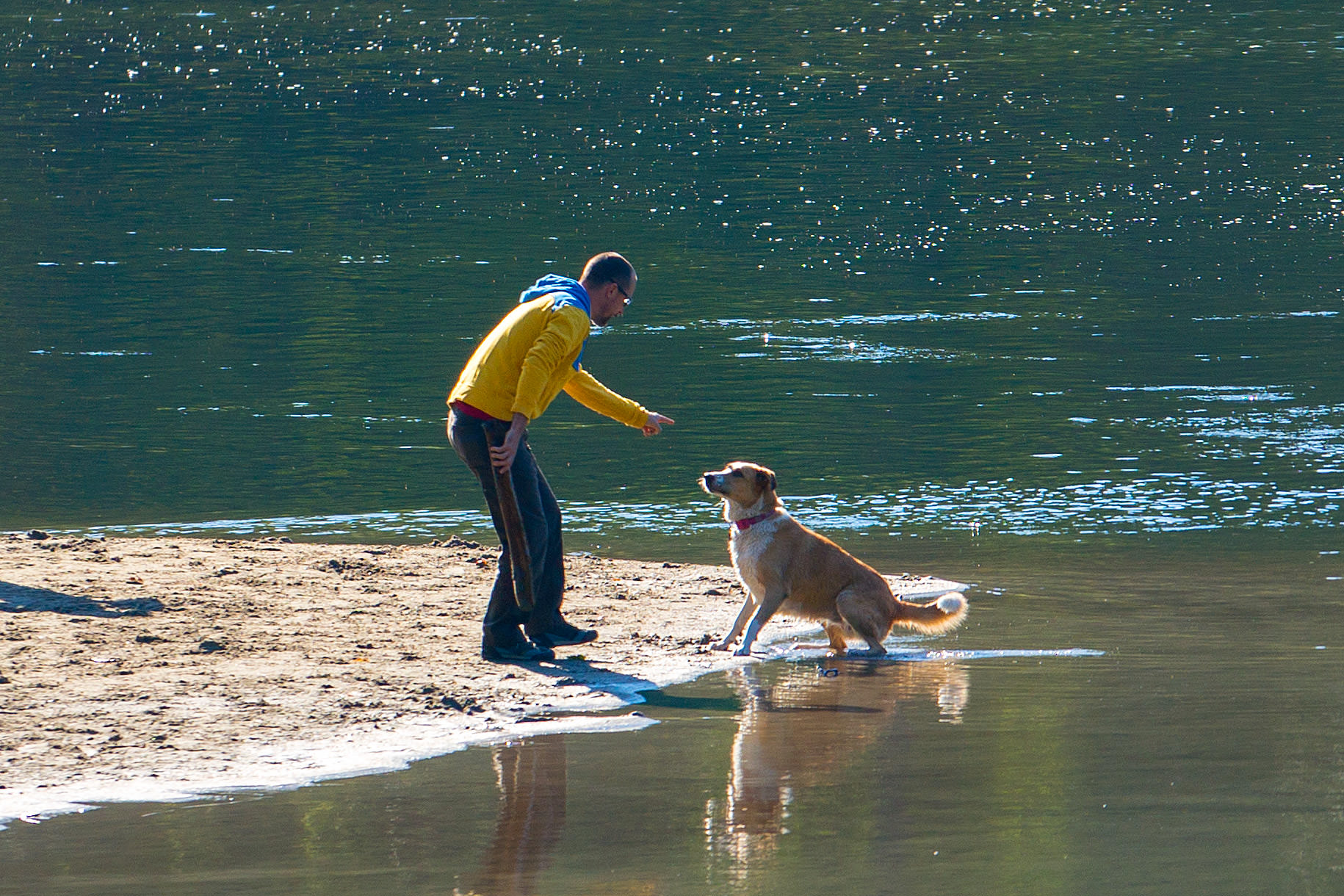 And you might need to crop in some cases because the corners can get a little soft at 200mm. Not so much that you're going to balk... or possibly even notice (this lens has amazing-quality optics, after all)... but it's worth noting.
As expected, the FE 70-200mm comes with Optical SteadyShot (image stabilization) built-in. Hand-held shooting would be really tough if it didn't. Overall, I'm happy with the quality of the OSS in this lens, and most of my shots were rock-steady despite my not being a very steady shooter.
Auto-focusing is generally fast and accurate, but can be frustrating at times. In some cases when I was getting close, the lens was simply incapable of pulling focus, even though what I was aiming at had no obstructions to confuse the contrast sensor... and I was outside the minimum the focusing distance of the lens (1m). I honestly don't know what that's all about, but it's something I'll be keeping an eye on.
The aperture runs f/4.0-22, which is fairly respectable. Though I admit I would've be happier with a maximum of f/2.8, which seems to be standard for this zoom range in other brands. I can't complain too much though... overall I find it plenty bright enough for daylight shoots.
And you can still get a nicely narrow depth of field, if you're into that kind of thing...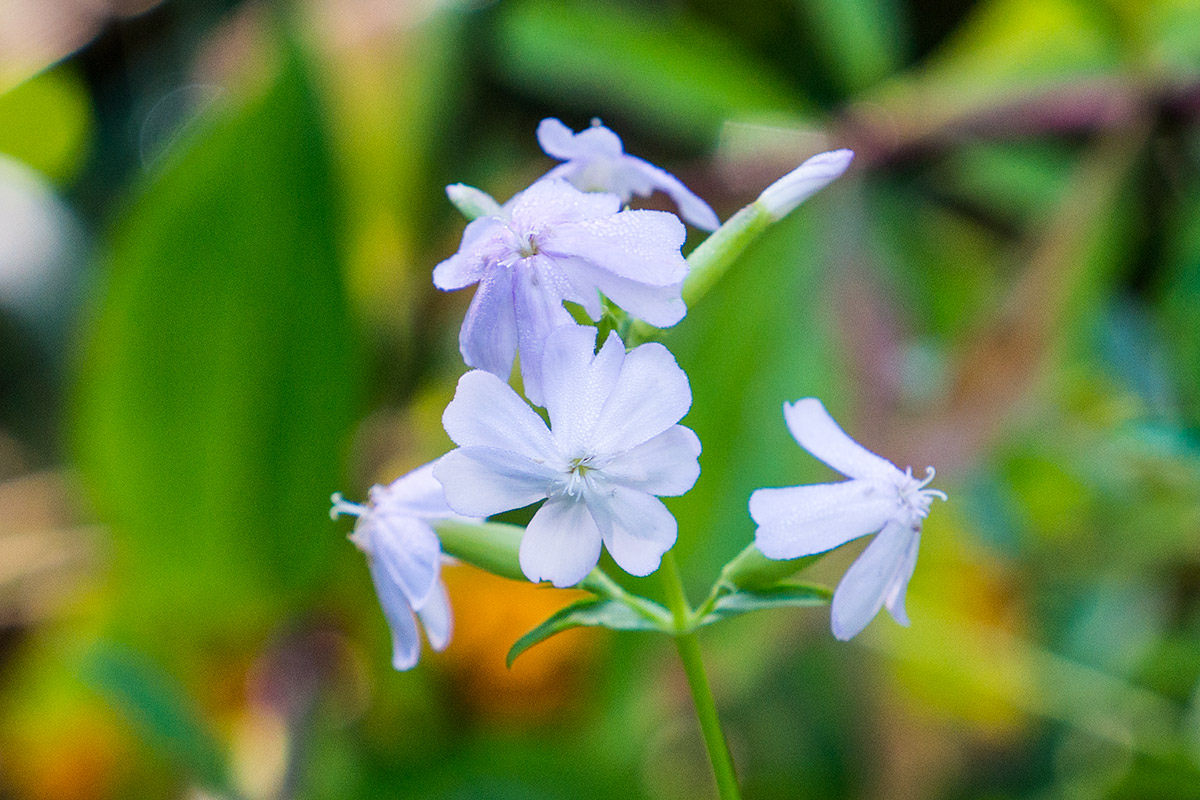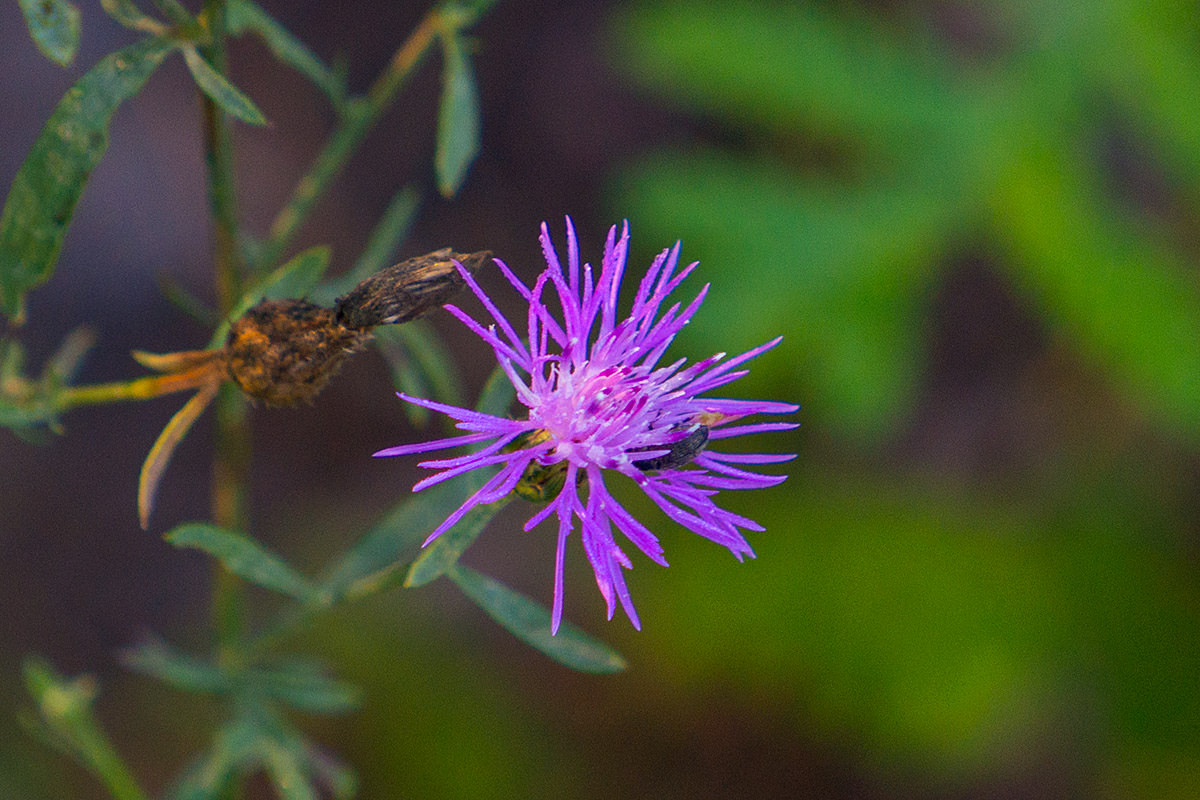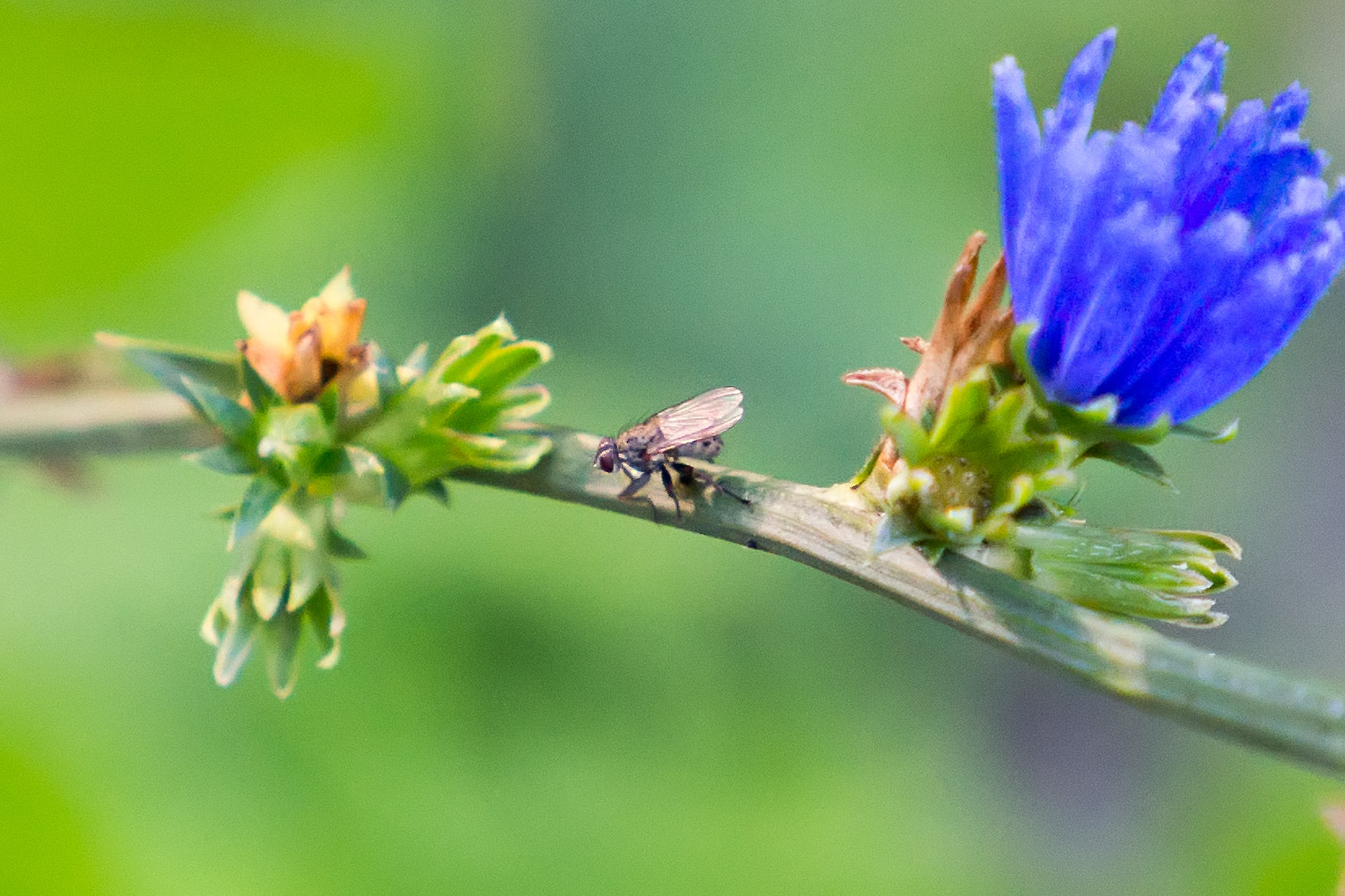 These were all hand-held with no shake and very good sharpness. Which is pretty darn cool, if you ask me.
You have to be careful though. In full-auto, my NEX-6 made some poor choices that resulted in occasional depth-of-field wackiness...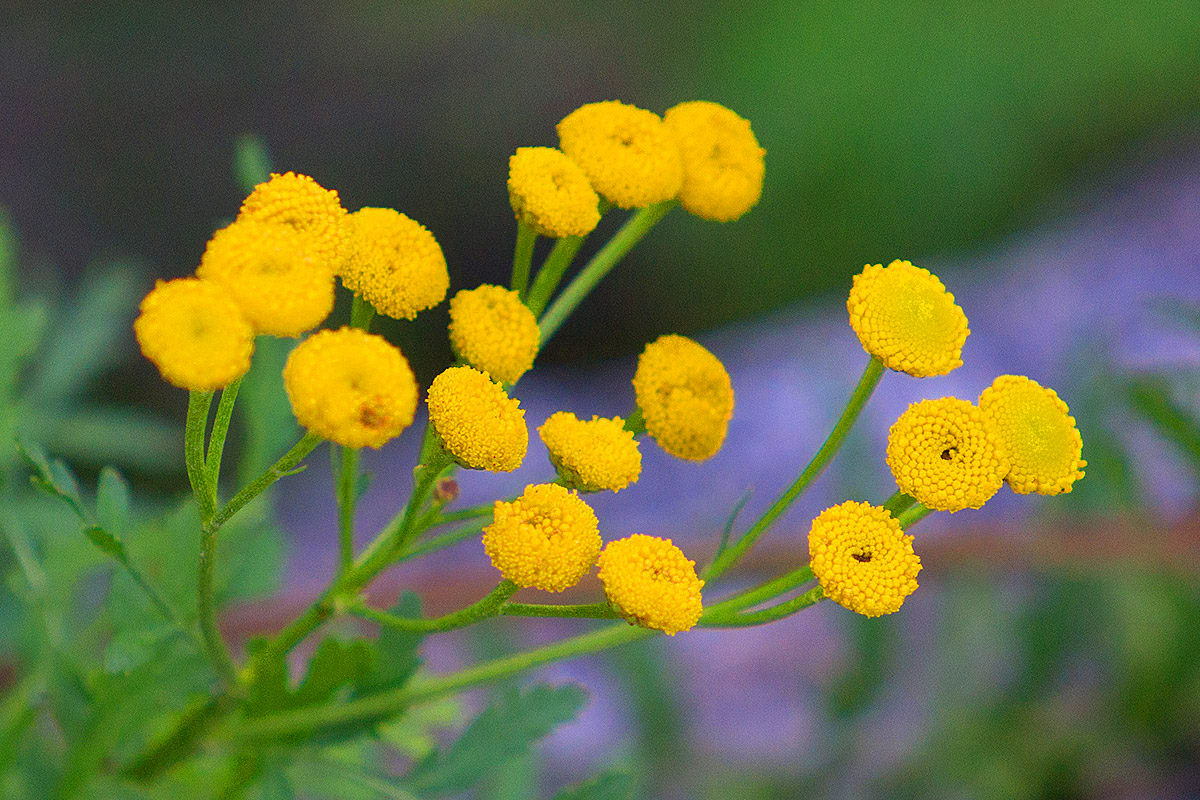 Which sometimes ended up being a good thing...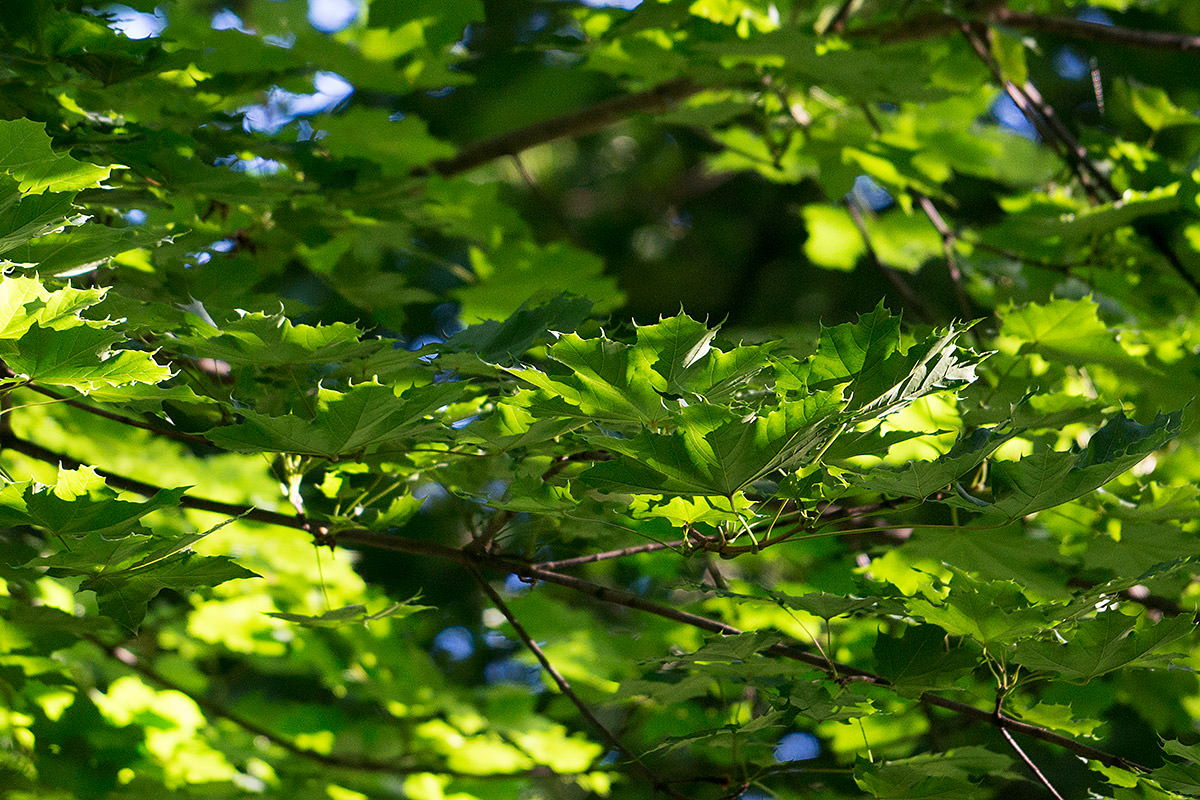 Something I was not expecting was the bokeh you get with this lens. It's round! And really beautiful. The specs say that Sony used a 9-blade rounded aperture, which looks more natural to my eye than the typical polygonal patterns I'm used to seeing.
The size/weight of this lens is either really good or really bad, depending on your perspective. At 29.63 ounces (1.85 pounds) it's pretty light when compared to other zooms. But on a small mirrorless camera like my NEX-6, it feels absurdly heavy and positively massive (see photo above).
Other than that, there's not much to tell. I've noticed no chromatic aberration at all. Naturally, it comes with a lens hood and tripod collar. The build quality is very nice, and the lens is sealed to help keep out dust and moisture. Filter size is 72mm, which doesn't seem very common, but I don't have an inventory of anything that large, so it's not a big deal to me. There are four focus-hold buttons around the lens which is always good. You can limit the focal range to increase auto-focus speed at a touch of a switch. Lastly, there's a "panning mode" switch that adjusts the image stabilization to accommodate horizontal movement/tracking (a nice feature, but I honestly couldn't tell the difference when I tried it?).
Given the whopping $1500 price tag, I was prepared to be underwhelmed. How could it be worth that kind of money? But now that I have the Sony FE 70-200mm in my camera bag, I'm not underwhelmed at all. This is a quality lens that shoots beautiful images and provides good value for the money on both Sony's full-size and cropped-sensor cameras. It's also the only choice you have without going with an adapter, as native FE lenses are pretty rare at the moment.
Now I just need to get out there and take some pictures with it.