Posted on April 29th, 2018

An abundance of sunshine is headed your way... because an all new Bullet Sunday starts... now...

• Gnats! I don't live in the South. But this video made me LOL because most every year gnats show up for three or four days here and it's exactly this...
Another thing that came my way that got me to thinking is this story link, which is exactly the kind of thing you want to be thinking about since mid-term elections are seven months away.

• Four-Twenty Day! This is seriously funnier than most stand up specials I've seen...
Dayam!

• WHCD! This year they had another Daily Show corespondent host the White House Correspondence Dinner, Michelle Wolf. In my humble opinion, it was a less than stellar performance. Not because the things she said weren't truthful or relevant... I think she hit the right notes there... but because her humor wasn't landing. Skewering people is fine, that's what the dinner is for. But you have to make it sound more lighthearted than just being mean. I think back to Hasan Minhaj's brilliant commentary last year where he totally killed it without going vile, and feel that's a better take on how to do it...
Of course, everybody pales when compared to the absolute master of the White House Correpondence Dinner... President Obama...
Too good to be true in so many ways.

• Good Medicine! Then again, no fancy dinner can compare to a solid dose of truth delivered in desperate times...
This is where we are. The current administration is doing nothing to fix anything.

• Faux Friends! As for the actually president of these United States of America? Still unhinged, completely detached from reality, and bat-shit insane...
I have no idea... none... how anybody supports this deranged shit show.

• New Twins! It's no secret that one of my favorite bands of all time is the Thompson Twins. Which is why it's no surprise that I was thrilled when the group's front-man, Tom Bailey, started touring again. And now? New music!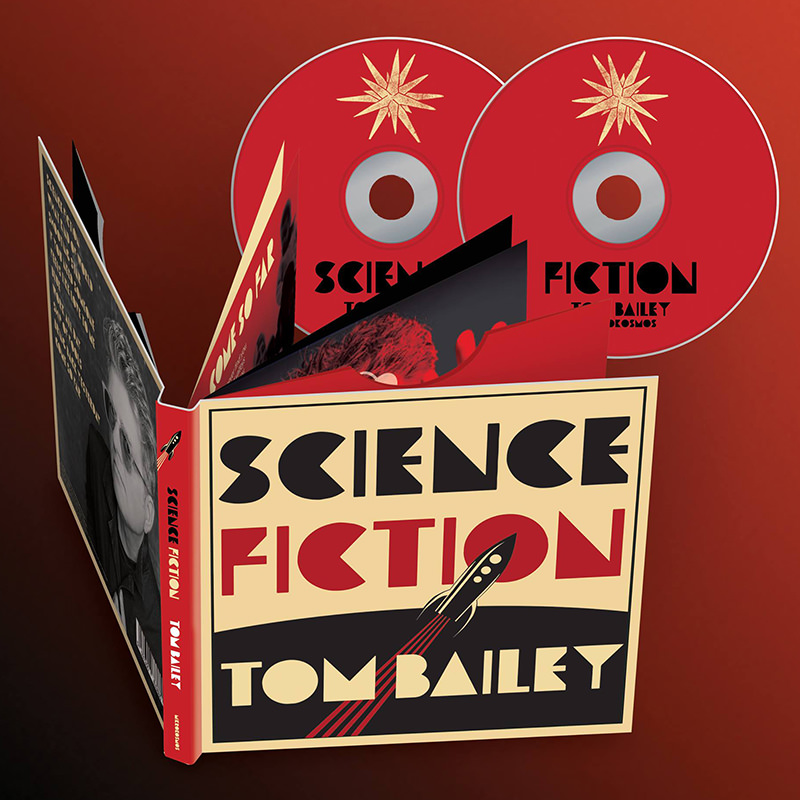 If you want to support his efforts (which will hopefully be more like a new Thompson's Twins album than anything radically different), you can head over to his page on Pledge Music.

Until next week, just keep swimming...
Posted on September 16th, 2015

I know I shouldn't be shocked about how utterly horrific the second Republican Presidential Debate turned out to be... but it's kind of hard not to be. There was a serious amount of stupid on that stage, and the notion that one of these assholes could very well end up being President of the United States of America fills me with a depression usually reserved for when my favorite TV shows get canceled. But then I remember I'm leaning towards becoming an anarchist, and the sooner we get somebody into office who will finish wrecking this country so badly that people will have no choice but to burn it to the ground and start over... well, not such a bad debate after all.
Surprising nobody, Trump dominated the debate. Again. But we'll get to that in a minute.
Hands-down my favorite moment in this debate (and probably any debate ever) is when Carly Fiorina whipped out this jewel after Jeb! Bush admitted to smoking pot...
"I know that the marijuana kids are smoking today is not the same marijuana that Jeb! Bush smoked 40 years ago."
Because of that moment... and her answers to a few other questions (including the "What woman would you put on the $10 bill"), I give the debate win to Carly Fiorina. Too bad she would be an awful, awful president. Her time running Hewlett-Packard was so disastrous that I'm shocked the company is still around. She was truly bad at her job, making such horrible decisions that it's amazing she's able to keep a straight face when talking about how her business experience makes her the best candidate. Especially given that HP had no choice but to fire her incompetent ass. As if that weren't enough, she sets women's rights back a couple decades just by walking in the room. God only knows I would love a woman in the White House, but not this one (nor Hillary, if you were wondering).
The loser of the debate was Mike Huckabee. I don't care how much spin you put on every word that comes out of his mouth, you can't camouflage stupid. I swear, not one single answer he gave at the debate didn't have me wondering how his brain has enough power to keep him breathing... let alone be a presidential candidate. It is the height of irony that he thinks that "religious liberty" means cramming his bigoted version of Christianity down people's throats and forcing them to live under his religious law, all the while condemning Sharia law... which is the same fucking deal. I fucking hate Huckabee. Fuck Huckabee.
When it comes to Jeb! Bush, I remain shocked that he continues to do so shitty at these things. He's horrible at debate... often appearing flustered and unprepared, with his answers seeming to be more forced and canned than the usual kind of forced, canned answers we get at these things. When he announced, I thought for sure it would be Bush vs. Clinton for Commander in Chief. Now I have serious doubts. Eventually Trump is going to come crashing down, so maybe Jeb! still has a shot... but not if things keep going like this.
Ted Cruz panders to the Conservative base like no other. But he's fucking annoying as hell and couldn't inspire a dog to fart, let alone Republicans to get off their ass and vote. In a debate with somebody like Hillary Clinton or even Bernie Sanders, Cruz would fold like a wet paper towel and everybody knows it.
Chris Christie remains a festering pile of shit. He had no problem going against the wishes of his State as governor for political gain. There is no reason to believe he won't do the same as president. He's a petty, vindictive asshole who doesn't give two shits about the people he serves. There is no way he can fool people enough to get near the candidacy, and his time at the debate only confirmed it.
Marco Rubio is hard to figure out. I loathe him, but he's not speaking to people like me. And yet... when I try to put myself into the mindset of who he is talking to, he always falls short, despite having a compelling personal narative. Do I think Rubio is electable? Sure. But he desperately needs to excite people, and he seems incapable of doing so. Even when he's at his best... hammering away with Conservative talking points like he means it... he comes across as insincere to me. Though, to be honest, I think he's being nothing but sincere. Maybe it's his speaking cadence... he seems to forget what he's going to say off-and-on. Or maybe not. I dunno. Maybe it's just because he's so massively full of shit and I can't get past it.
Scott Walker's performance was abysmal. It's like he's in a hole and can't help but keep shoveling dirt on his own head. At this point I think he's gone so obscure that people might mistake him for John Kasich. Quite a decline from earlier days... and an earlier dabate... where he fared much better.
And speaking of John Kasich... assuming he can get people to know who he is, Kasich is probably the most electable candidate right now. He seems to be deftly sidestepping the crazy fringe of the hardcore Right, but projects Conservative values. He doesn't engage in personal attacks, but has no problem standing his ground. He seems smart, educated, and informed. But, as we saw with Jon Huntsman, that doesn't get you candidacy. It gets you utterly eviscerated by the Republican party. They want crazy-ass candidates much more than they want to win an election, apparently.
And speaking of crazy-ass candidates... here comes Trump. He got a lot of screen time at the debate, but most of it seemed to be fending off attacks from other candidates. I think people are starting to realize that his empty promises of being the guy to make everything perfect are, in fact, empty. Who knows how he's going to "make America great again"... you're just supposed to take his word for it. And I get it. When he was on Colbert, I found myself falling for his sticht, but it won't last forever. It can't. At some point there has to be some substance behind the talk.
While I rather like Ben Carson, I just don't see him getting any kind of support from the people running the Republican party regardless of where his poll numbers are. He's intelligent, respectful, and seems genuinely caring and kind... all the kiss of death for GOP candidates. But his worst sin is that he's boring. He should have nailed Trump to the wall over vaccinations, but took way-too-high a road and came across milk toast, which is par for the course. To win the ticket, you need to excite voters... on both sides... you can't just dance around issues and hope people elect you for being the nice guy.
UPDATE: Well, it would seem Carson has decided the way to excite voters is to go full-on racist bigot by declaring Muslims unfit for the presidency. Apparently he doesn't seem to think they can distance themselves from their religion enough to make decisions in the best interest of Americans. AND YET HE HAS NO PROBLEM WITH CHRISTIANS DOING EXACTLY THAT?!? This constant double standard when it comes to religion drives me insane. YOUR RELIGION DOESN'T GIVE YOU THE MORAL HIGH GROUND JUST BECAUSE YOU PUT YOUR FAITH IN IT!
Rand Paul remains a pathetic whiny baby and a complete embarrassment. He speaks with conviction about things which have no basis in reality. A weak candidate that couldn't even hope to take on Hillary or Bernie in a fight. Thankfully, the faux-libertarian will never get the chance. Out of all the people on the stage tonight, he seems to have the biggest potential to embarrass the country... and that's saying a lot considering who is standing up there with him.

And there you have it. A bunch of people I want nowhere near the White House.
Coming soon, a handful of Democrats I want nowhere near the White House.
Posted on August 27th, 2015

All eleventy thousand candidates letting you down?
Looking for a president you can believe in?
You know you want it.
Posted on January 4th, 2012

When it comes to the Republican merry-go-round of candidates, I'm getting pretty tired of hearing "THIS is the best that the Conservatives have to run against Obama?!?" And, yes, I'm as guilty as everybody else. It's a natural reaction to the buckets of crazy that the GOP has been pouring over the American populace as they attempt to get somebody elected president in November.
The reason I'm getting tired is that the answer is already very obvious. "No, this is NOT the best that the Conservatives have to run against Obama, they're just the only players willing to do so." And it's true. All the smart, powerful, respectable potential candidates didn't want to throw away millions of dollars for a loss when they'd have much better odds in 2016 once President Obama is out of the picture. They know that an Obama victory in 2012 is pretty much assured, so why bother? Besides, it just gives the Obama-disillusioned Independent populace (like me) four more years to rage over the stupid crap that clings to his presidency like a pair of Tiberian bats.
And so now the second-tier candidates (like Huntsman, Gingrich, and Paul) are starting to fall away just as the tenth-tier loser candidates (like Perry, Bachmann, and Santorum) are starting to drop... paving the way for Romney to take the nomination. Like what was supposed to happen all along.
And here's the point where all the Rick "Piece of Shit" Santorum supporters start banging out emails to me saying "TENTH-TIER LOSER?!? RICK SANTORUM CAME IN A VERY CLOSE SECOND IN IOWA, YOU DUMBASS!"
To which I'd have to respond "What did you expect?" Every waking moment that Santorum hasn't been fantasizing over the cock sandwich he obviously wants so badly, he's been campaigning in Iowa. He's gone to every county in the State. He's practically gone door-to-door to every house begging for votes. He's put all his eggs in one Iowa basket, so of course he's done well. But he still lost. And now? IOWA IS OVER! Santorum has to move on to places where he's invested no time and very little money. Places where he has no real chance of winning.
Which, of course, brings us to Michele Bachmann.
I am so ready for a woman to be president. I am not lying or even exaggerating here. But I have to be given somebody to vote for who is worth a crap. That person was not Hilary Clinton. It couldn't be Sarah Palin. And it sure the fuck isn't Michele "Batshit Crazy" Bachmann. Or I guess I should say it wasn't Bachmann, because she's now suspended her campaign. For all intents and purposes, she's out of the race.
Which is a darn shame, because her being certifiably insane made the rest of the Republican candidates seem far less crazy by comparison. No matter how much Romney, Gingrich, or Paul screwed up, they could always point over at Bachmann and say "Sure, but at least I'm not THAT hot mess over there!" But not any more. I suppose they could point at Santorum, but he's (hopefully) not going to be around long enough to be worth it.
And so now I am left with one burning question...
When people like Herman Cain and Michele Bachmann who tell everybody that "GOD CALLED ON ME TO RUN FOR PRESIDENT!" end up getting dismissed in disgrace or utterly pummeled before the race even truly begins... how do they reconcile this?
Did God set them up just to watch them fall? Do they now believe that God was lying to them all along? Did they do something wrong in the eyes of The Lord to make them lose His favor?
Wouldn't it be ironic if it was their lack of support for Same-Sex Marriage that made "God" displeased with them?
The scenarios I come up with, approaching things as best I am able from theological standpoint, are as follows...
Maybe they were mistaken. In their heart of hearts, they wanted to run for president. The yearning was so great that they felt it must be The Lord calling them when, in fact, it was that burrito they had for lunch.
Maybe they were lying. They thought saying "God called on me to run" would endear them to their Conservative Christian voter base, so they "told a white lie." Because, hey, obviously God would rather have them as president instead of that Secret Muslim, Barack Hussein Obama, so He won't mind!
Maybe they got caught up in something beyond their understanding. God works in mysterious ways. Maybe calling on them to run, then jerking the rug out from under them has some divine consequences which God needs to have happen in order for His plan for man to develop as He intended.
Maybe they only thought that they were being called by God. What if it was actually Satan pretending to be God calling to them!
Maybe, just maybe, God had nothing to do with it. Just as people who murder because "God told me to" are deranged lunatics looking for justification to do whatever they want to do, maybe people like Cain and Bachmann are just bat-shit crazy. They use Faith as a tool to put themselves above everybody else because they honestly think that they are chosen by God to do so. The result being that they don't mind using The Almighty God as a puppet in their plans. Anybody who has read The Bible knows what the consequences of this kind of blasphemy can be, so may God have mercy on their souls.
You can probably guess which of these makes the most sense to me.
Despite studying The Bible more thoroughly than most Christians ever will, I am not a Christian. But I still have strong ties to the Christian Faith because there are many people I cherish and love who are Christians. Just as there are people I cherish who are Buddhist, Jewish, Hindu, Muslim, and other religions you might name.
For this reason, you will understand my disgust and frustration with people like Michele Bachmann and Rick Santorum who make a mockery of Christianity by speaking for God. They force THEIR ideals onto other people with persecution and hate, say it comes from GOD, then use their interpretation of The Bible to justify it in a way that makes me wonder if they ever actually read The Bible in the first place.
As an outsider looking in, I can honestly say that this doesn't seem very "Christian" to me at all. My opinion is entirely supported by empirical evidence when I see Michele Bachmann giving up on her bid for president. And... until Rick "Piece of Shit" Santorum is elected president in a landslide, then goes on to lead this country to its greatest period of peace and prosperity ever... well, it will probably continue to be my opinion.
As always, I reserve my admiration and respect for those who use their Faith as a way to enrich their lives and be happy while allowing others to do the same with whatever Faith they hold true. Sadly, more and more I see Faith being used as a weapon. For this reason alone, I won't be shedding any tears now that Michele "batshit crazy" Bachmann and her Jesus Sword won't be our president... despite the avalanche of material it would give to The Daily Show and Saturday Night Live.
I guess we'll just have to wait for her FOX "News" contributor gig to happen for that.
Posted on October 10th, 2011

FINALLY!
A presidential candidate I actually want to vote for!


I swear, nobody else can do what Betty does. If you missed her on Craig Ferguson tonight, this is a must-see...

Love Betty. Would vote for her in a heartbeat over any other candidate running.