Posted on June 16th, 2019

Okay, the time for revolution wasn't then after all, it's now... maybe... because an all new Bullet Sunday starts... now...

• Too! As a huge Miley Cyrus fan, I was very much looking forward to her episode in the new Black Mirror mini-season (just three episodes). I was not disappointed. Not only was her episode hilarious in all the right ways, it was surprisingly upbeat. Usually Black Mirror is about as dystopian bleak as it gets, but Rachel, Jack and Ashley Too? Not so much...
Miley plays "Ashley O," a huge pop star who ends up with a robotic doll that her fans can buy...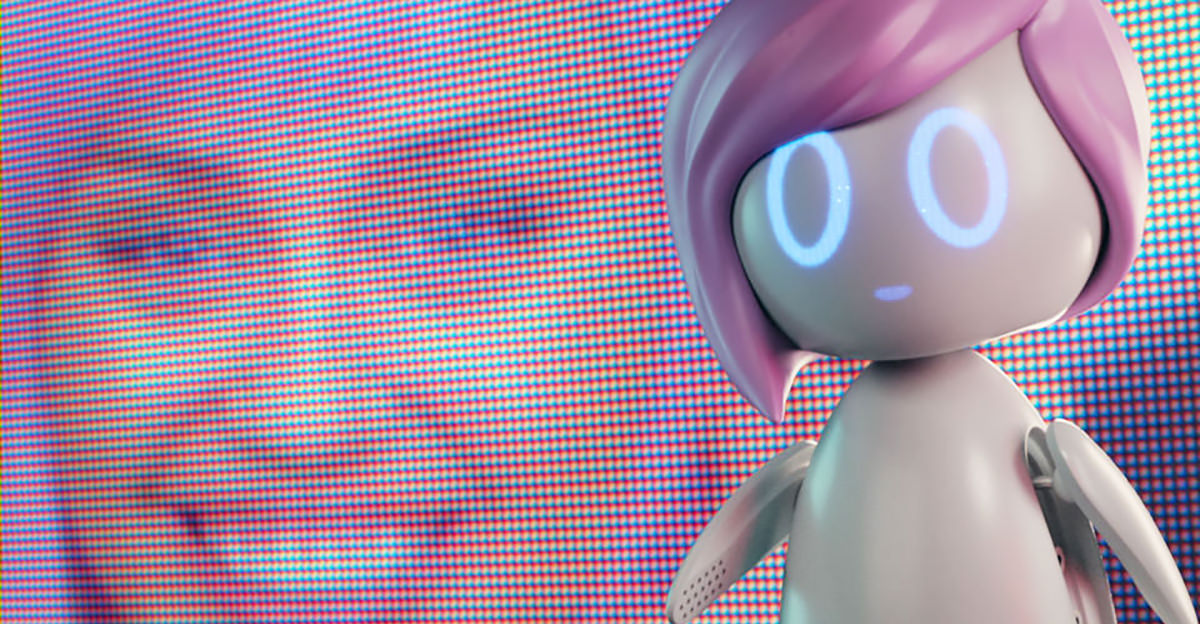 I don't know who was responsible for designing that robot, but it is the best thing ever. And it's tough to tell you exactly why that's the case without spoiling anything, so I will stay silent. Except to say that "Ashley O" has released a video for her awesome song On a Roll (a parody on Nine Inch Nails' Head Like a Hole)...
If you're a Black Mirror fan, you've probably already seen this. If not (and you have Netflix), this is the episode to watch. Especially the final third, which is genius.

• Jones! On the opposite end of the spectrum is the third (and final) season of Netflix's Jessica Jones, the last of their Marvel Studio tie-ins...
What can I say? It was 100% crap from start to finish. Instead of focusing on Jessica Jones, it got mired in endless bullshit centered around the supporting characters. NEWSFLASH: Nobody gives a shit about Hogarth, Trish, Malcolm, Zaya, Dorothy, Kith, Costa, or anybody else who isn't Jessica Jones. Especially when they are this boring. SUPPORTING CHARACTERS ARE SUPPOSED TO SUPPORT THE MAIN CHARACTER! The only supporting character who didn't irritate me because they actually had an interesting role that moved Jessica Jones' story forward was Erik Gelden. Surprisingly, they managed to retool the lame "Mind-Wave" from the comics and use him to good effect.
Originally I was sad that Netflix canceled all of their Marvel shows, but this lame-ass season (featuring a laughably absurd arc for Trish Walker) has me reconsidering. If this was what we were in for, maybe cancelation was for the best.

• Park! Welp, the new Jurassic Park LEGO sets are amazing...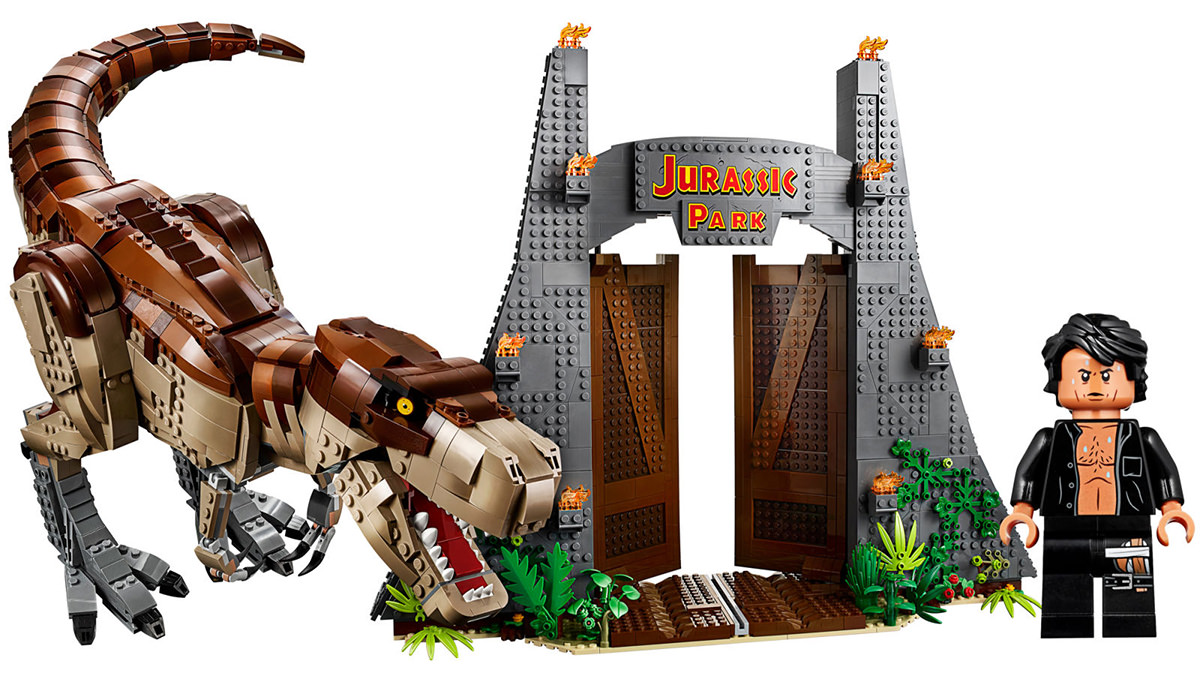 Another LEGO mining for Samuel L. Jackson!

• Memorial. I had never seen this before...
Remarkable.

• America by Gaslight! An essential read.

• Katzenjammers! And now I close out this Bullet Sunday with one of the weirdest things you'll see all week...
Cats don't need any help being weird, but this certainly shows it's possible to make them even weirder than they already are.

And, on that note of the utterly bizarre, I'll see you next Sunday.
Posted on March 11th, 2018

Don't go unpacking that baggage just yet, because an all-new Bullet Sunday starts... now...

• New Jones! Our long wait for new Jessica Jones is over... Netflix released a second season this past week. I binge-watched them all, of course. Unfortunately, this new batch of thirteen episodes was not the masterpiece we got in season one. It was a slapshot hodgepodge of story beats that never quite melded together. It was also horrifically slow, with characters and elements that spiraled off into nowhere. Ultimately there were parts that were entertaining... and it was great to see the character again... but the relevant bits could have been easily condensed down to five or six much better episodes...
I seriously hope the creative team gets their shit together for season three. Of all the Marvel Studios Netflix shows, this is the one with the most potential. Jessica Jones deserves better than to have it squandered, which is how I feel about what we got.

• And Chill! Netflix's commitment to original shows is truly mind-boggling. They are gunning to create/partner/distribute loads of unique content that takes on the big networks, and they've been doing a darn good job of it. Their Marvel shows (Daredevil, Jessica Jones, Luke Cage, Iron Fist, The Punisher, and The Defenders) are, for the most part, far superior to what you can get on "regular" television (most notably with the shitty Agents of S.H.I.E.L.D. and the even shittier Inhumans). But they didn't stop there. It seems like every day I'm stumbling across more and more new stuff they've released... from comedy specials and animation to travel shows and documentaries. Right now I'm addicted to watching The World's Most Extraordinary Homes which is an architecture geek's dream show, and The Joel McHale Show with Joel McHale which is essentially all new episodes of Talk Soup. More is on the way. They recently announced a new talk show built around Hasan Minhaj, which should be genius, and insures that I won't be canceling my Netflix subscription any time soon.

• Champs! I would watch Mindy Kaling read the phone book, I love her so much. So I'm watching her new show Champions. I like it well enough... the concept is good, the dorky brother character is great, and I love the kid... but I don't think the lead guy is gelling with the material at all. Hopefully it will find its footing and he'll grow into the character. Unfortunately, I don't know that this show will last very long...
Oh well. At least somebody is trying to do something different.

• Pharma Bro! No news story in recent memory has made me laugh my ass off more than this one right here.

• POP! POP! No matter how bad the episode of Saturday Night Live, I can always count on a visit from "Don Jr. and Eric Trump" to salvage the episode...
LOLOLOLOLOLOL.

No more bullets tonight. No more Bullet Sunday, I guess.
Posted on January 17th, 2016

Don't shovel that driveway just yet, because Bullet Sunday on Monday starts... now...

• ALIAS! Much to my relief, Marvel's Jessica Jones is getting a second season on Netflix. The show is more than a little groundbreaking in the superhero genre, and it will be very interesting to see where the showrunners go with such a fascinating and multi-faceted character. And dare we hope to see Patsy Walker, Hellcat next time around?

• ISTANBUL! Kindness to animals is such a noble virtue. I love stories like this...
Cats are a revered animal in Islam, and strays are everywhere in Istanbul, so it's nice to see some of them get shelter from the cold...
Awwwww.

• AXE! Finally. A commercial for the rest of us...
Though drenching myself in Axe is not something I see in my immediate future.

• X! Ha! Jimmy Kimmel had a flawless parody of the upcoming The X-Files revival...
Reeeally looking forward to The X-Files when it returns at long last on next Sunday!

• Betty! But before I go... a very happy birthday to Better White!
Still amazing at 94 years old!

Annnnnd... I'm empty.
Posted on November 20th, 2015

Speaking of things I'm looking forward to...
Jessica Jones is premiering on Netflix this Saturday... and new X-Files is coming next January from FOX, for which the poster has just been released...

Nice!
And lest we forget... Marvel's Luke Cage and Iron Fist are also on-deck for 2016 from Netflix.
Not to mention Daredevil Season Two!
Definitely a good time to be alive. Television-wise.