Posted on Tuesday, January 7th, 2014
Posted on Monday, January 13th, 2014
Posted on Wednesday, January 15th, 2014
Posted on Tuesday, January 28th, 2014
Posted on Wednesday, January 29th, 2014
Posted on Friday, January 31st, 2014
Posted on Saturday, February 1st, 2014
Posted on Tuesday, February 4th, 2014
Posted on Monday, February 10th, 2014
Posted on Tuesday, February 11th, 2014
Posted on Thursday, February 13th, 2014
Posted on Wednesday, February 19th, 2014
Posted on Sunday, February 23rd, 2014
Posted on Saturday, March 1st, 2014
Posted on Monday, March 3rd, 2014
Posted on Thursday, March 6th, 2014
Posted on Saturday, March 8th, 2014
Posted on Wednesday, March 12th, 2014
Posted on Thursday, March 13th, 2014
Posted on Saturday, March 15th, 2014
Posted on Tuesday, March 18th, 2014
Posted on Friday, March 28th, 2014
Posted on Tuesday, April 1st, 2014
Posted on Wednesday, April 2nd, 2014
Posted on Thursday, April 3rd, 2014
Posted on Friday, April 4th, 2014
Posted on Monday, April 7th, 2014
Posted on Wednesday, April 9th, 2014
Posted on Thursday, April 10th, 2014
Posted on Tuesday, April 15th, 2014
Posted on Thursday, April 24th, 2014
Posted on Tuesday, April 29th, 2014
Posted on Thursday, May 8th, 2014
Posted on Saturday, May 10th, 2014
Posted on Tuesday, May 13th, 2014
Posted on Tuesday, May 27th, 2014
Posted on Monday, June 2nd, 2014
Posted on Thursday, June 12th, 2014
Posted on Friday, June 13th, 2014
Posted on Saturday, June 14th, 2014
Posted on Monday, June 16th, 2014
Posted on Friday, June 20th, 2014
Posted on Tuesday, June 24th, 2014
Posted on Thursday, June 26th, 2014
Posted on Sunday, June 29th, 2014
Posted on Wednesday, July 2nd, 2014
Posted on Monday, July 14th, 2014
Posted on Wednesday, July 16th, 2014
Posted on Friday, July 18th, 2014
Posted on Tuesday, July 22nd, 2014
Posted on Wednesday, July 23rd, 2014
Posted on Thursday, July 24th, 2014
Posted on Wednesday, July 30th, 2014
Posted on Saturday, August 2nd, 2014
Posted on Monday, August 4th, 2014
Posted on Friday, August 8th, 2014
Posted on Tuesday, August 12th, 2014
Posted on Thursday, August 14th, 2014
Posted on Friday, August 15th, 2014
Posted on Saturday, August 16th, 2014
Posted on Friday, August 29th, 2014
Posted on Thursday, September 4th, 2014
Posted on Friday, September 12th, 2014
Posted on Tuesday, October 7th, 2014
Posted on Wednesday, October 8th, 2014
Posted on Saturday, October 18th, 2014
Posted on Friday, October 24th, 2014
Posted on Monday, October 27th, 2014
Posted on Wednesday, October 29th, 2014
I'm so tired.

No trick-or-treaters again this year.
I'd feel bad about it... but I only bought candy I like, so the big winner of the evening is obviously me...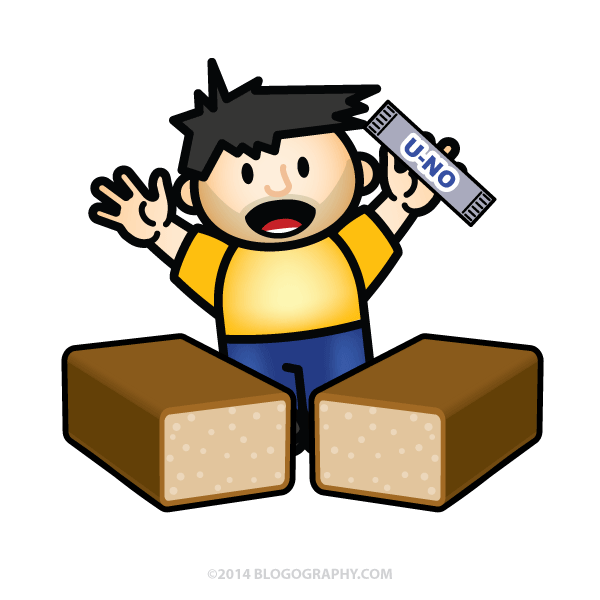 I remember when I was in my final years of trick-or-treating. It was a war. Complete with a battle-plan that involved maximizing the area covered and minimizing the amount of time to cover it. We knew which houses to go to for the good stuff... and which houses were a waste of time and to be avoided. We alternated being "runners" who would run ahead to the next house and ring the bell so that the door would already be open when the rest of the group arrived. We had parents lined up to drive us to the "good candy neighborhoods" and timed everything so that the houses that tended to shut down early were hit first. And of course we had two sets of cloth candy bags that wouldn't rip like the crappy plastic bags most kids used.
He who had the best battle-plan got the most candy.
And Halloween back in my day was all about the candy.
Until I was too old for trick-or-treating. Then it was time for a new generation to take over.
Except Halloween was too good to last.
Big city problems invaded suburbia. Poisoned candy came along. Candy with razor blades appeared. Frickin' HEALTHY "candy" debuted. Trick-or-treating suddenly became dangerous. Even worse, "fun-size" candies kept getting smaller and smaller and smaller, so even if you could find actual candy, it wasn't worth your time. And don't get me started about the houses handing out toothbrushes or stickers or any of that crap.
So now Halloween is more about dressing up than getting maximum candy.
Which is sad for the child-me who once loved the holiday.
But reason to celebrate for the adult-me who is sitting here with a big bowl of U-NO bars all to myself.
Happy Halloween, everybody!

As of today, I have become a single-issue voter.
Since it doesn't seem to matter which political party gets into office, and Republicans and Democrats have been equally guilty of caving to lobbyists and fucking up this country... I just don't give a shit anymore. This tends to lead me to vote based on social issues rather than the Big Political Issues that are decided by People With Money instead of politicians.
Because if we're going to charge ahead into wars so the 1% can profit from the carnage... if we're going to continue to subsidize industries that destroy the environment... if we're always going to pass laws that stack the deck against the little guy so the big guys can keep their wealth and power... does it really fucking matter if it's a conservative or a liberal making the decision? Why should I care?
Newsflash... I don't.
I haven't for a long time.
And so I've made my election decisions based solely on the issues that politicians can actually change. Any time a candidate is fighting for personal liberties, equality, fairness, and keeping the government the fuck out of our bedrooms, vaginas, and private lives... they get my vote. Which is why Mitt Romney wasn't even on my radar during the last presidential election. President Obama was the least worst candidate on crap that presidents are actually a factor in changing. Sure he totally fucked us on "government transparency," but the People With Money were never going to let ordinary citizens see how the government really works anyway... so whatever. But Obama has pushed forward on issues like marriage equality, which is all he can truly change anyway, so there you have it.
And now we come to the one issue that makes me a single-issue voter from here on out.
Daylight Saving Time.
Any politician... ANY politician... who makes a campaign promise to eradicate Daylight Saving Time gets my vote. Republican... Democrat... Libertarian... Independent... Communist... whatever... that's how I'm casting my ballot.
I can't stand Hillary Clinton. But if Hillary Clinton runs with the promise of dropping Daylight Saving Time and her challenger does not... CLINTON 2016!
I can't stand Mitt Romney. But if Mitt Romney runs again with the promise of dropping Daylight Saving Time and his challenger does not... ROMNEY 2016!
Hell, if mental midget with an IQ of a butter dish Louie Gohmert decides to stop obsessing over gay men long enough to make a run for president in 2016 with a promise to abolish Daylight Saving Time... GOHMERT 2016!
Posted on Saturday, November 8th, 2014
Posted on Friday, November 14th, 2014
Posted on Wednesday, November 19th, 2014
Posted on Friday, November 21st, 2014
Posted on Tuesday, November 25th, 2014
Posted on Friday, November 28th, 2014
Posted on Saturday, November 29th, 2014
Posted on Friday, December 5th, 2014
Posted on Wednesday, December 17th, 2014
Posted on Saturday, December 20th, 2014
Posted on Monday, December 22nd, 2014
Posted on Wednesday, December 24th, 2014
Posted on Wednesday, December 31st, 2014