My plans for yesterday were simple.
Work. Lunch. Shop. Memorial. Work. Fun.
Alas, everything came to a screeching halt after "Lunch" because my trip to Olive Garden resulted in gastrointestinal distress so bad that I would have been relieved if an alien were to burst out of my intestines...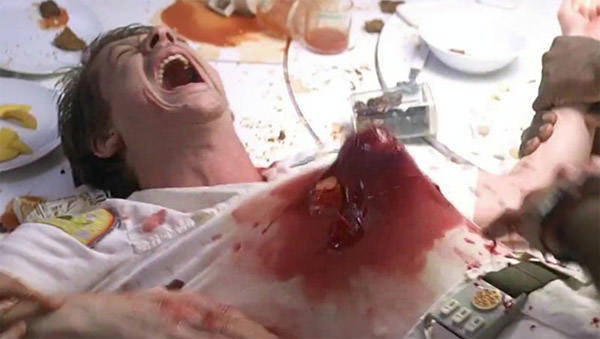 Not an actual representation of my afternoon... but darn close.
Then things got a little depressing for me, because nobody wants their plans foiled by a plate of Fettuccine Alfredo.
Especially when the Fettuccine Alfredo isn't even real Fettuccine Alfredo, and is made with a cream base.
But then I saw a video of French goats playing on a "flexible steel ribbon," and everything was fine again...
Silly goats.