Posted on July 6th, 2021

I honestly didn't think I would end up floating the river again today given all the work that's piled up... but I finally said "What the heck" and went along anyways. I am supposed to be on vacation, after all.
And the weather was just absurdly gorgeous.
Which has resulted in my getting some nice color on me so I don't look so much like a ghost. The only problem is that it makes my molten metal scars really, really noticeable...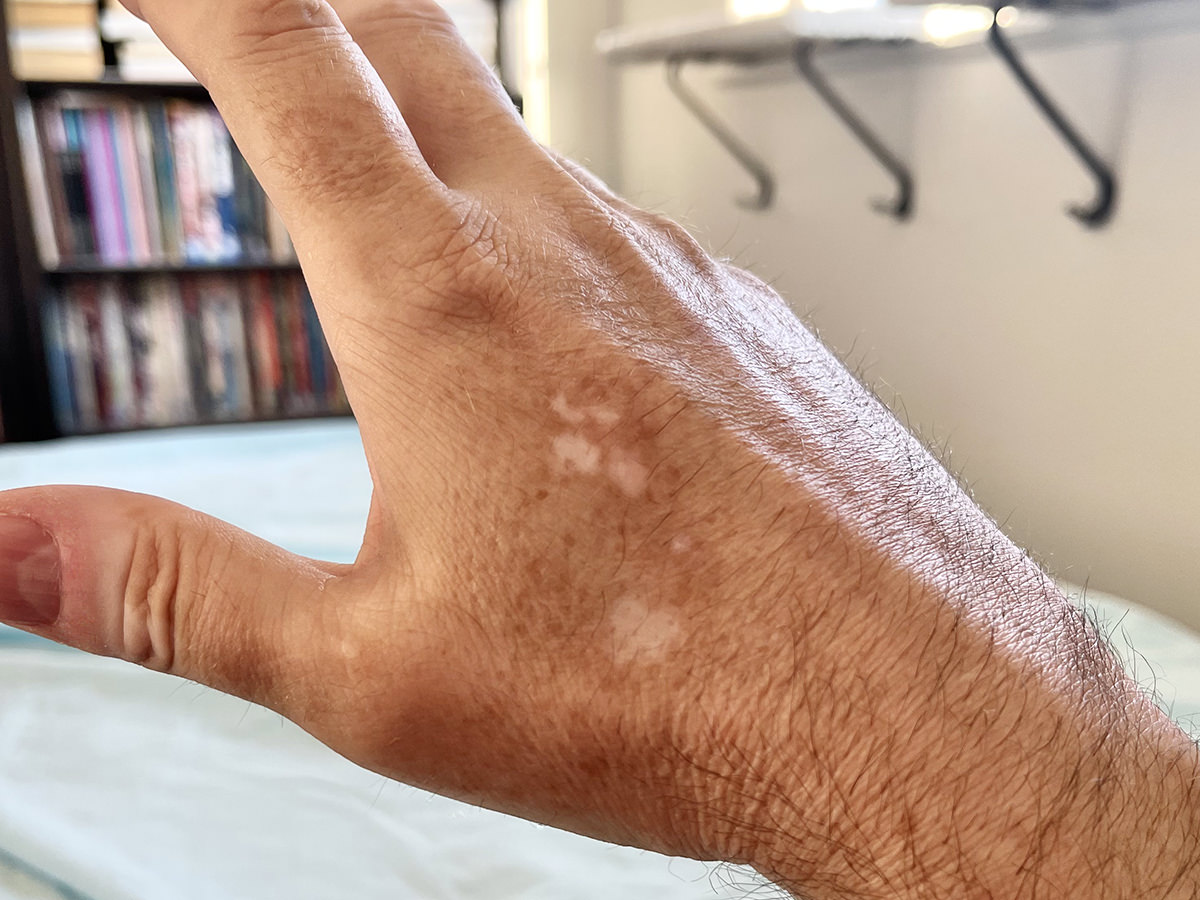 But, hey, chicks dig scars, and I can say that I got them fighting a T-1000 Terminator! So I guess it's all good?
Anyway... back on the river again, which I swear has dropped a foot from yesterday...
The deer was back. Or probably it was a different deer...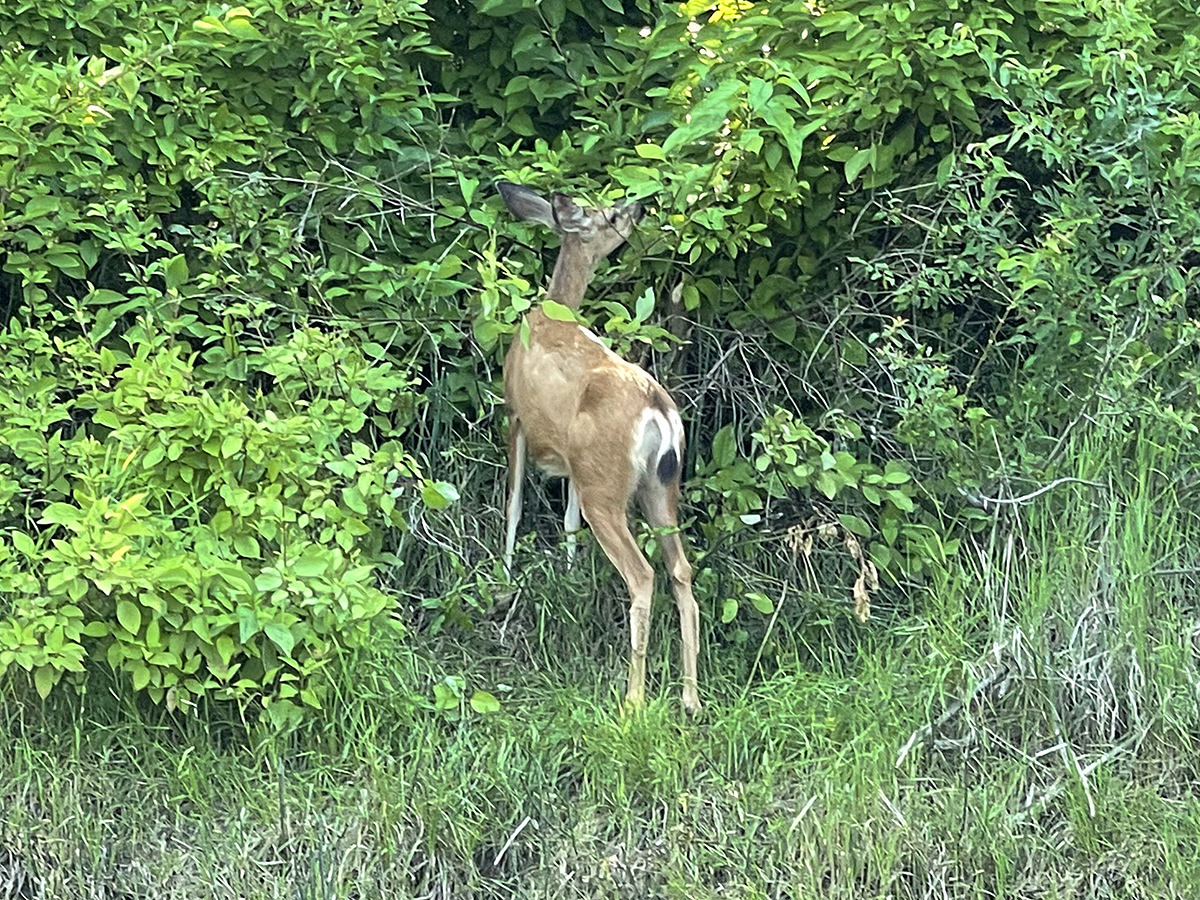 One of my favorite parts of stopping along the river for a break is running into people who bring their dogs along...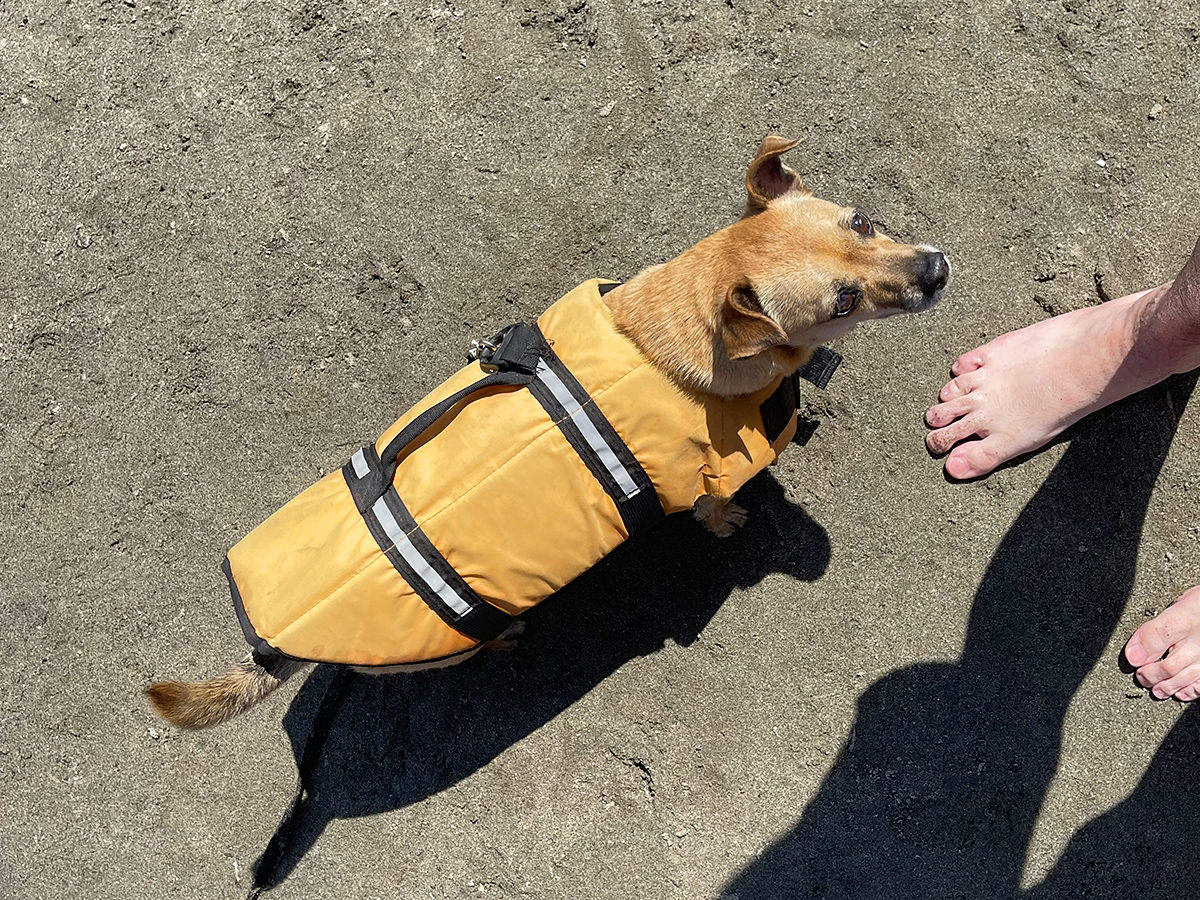 These little puppers were almost more lifejacket than dog!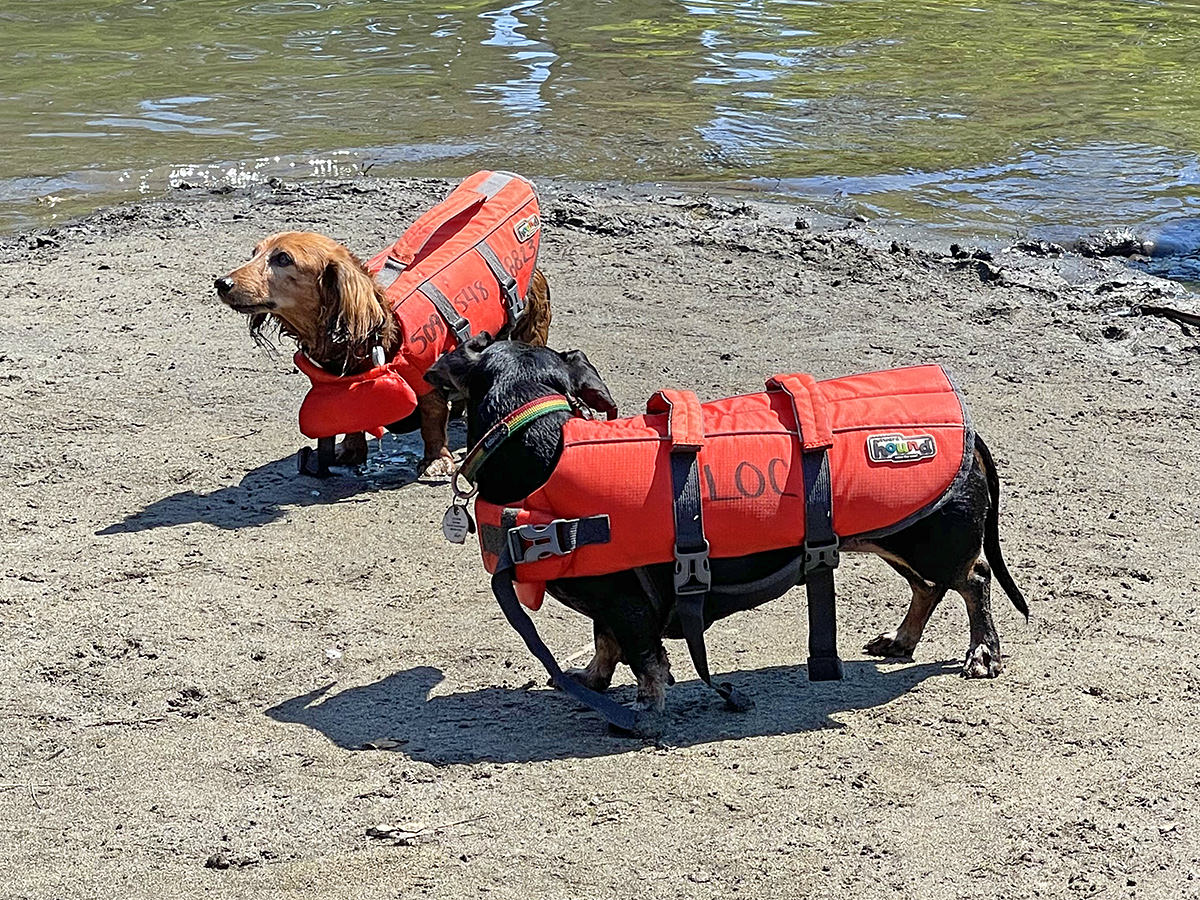 And now? Time to collapse into a puddle of sunshine. Hope y'all are having a good Summer!
Posted on July 5th, 2021

I was supposed to be out of a job, but then ended up not out of a job, so this week of vacation I had scheduled for myself has been weirdly un-vacation-like. I work in the mornings, then try to get together with friends in the afternoons to partake in all the big-time Summer Fun.
This afternoon was spent floating down the Icicle River into the Wenatchee River. It's a relaxing, lazy 3-1/4 mile journey with beautiful scenery and beer-soaked memories...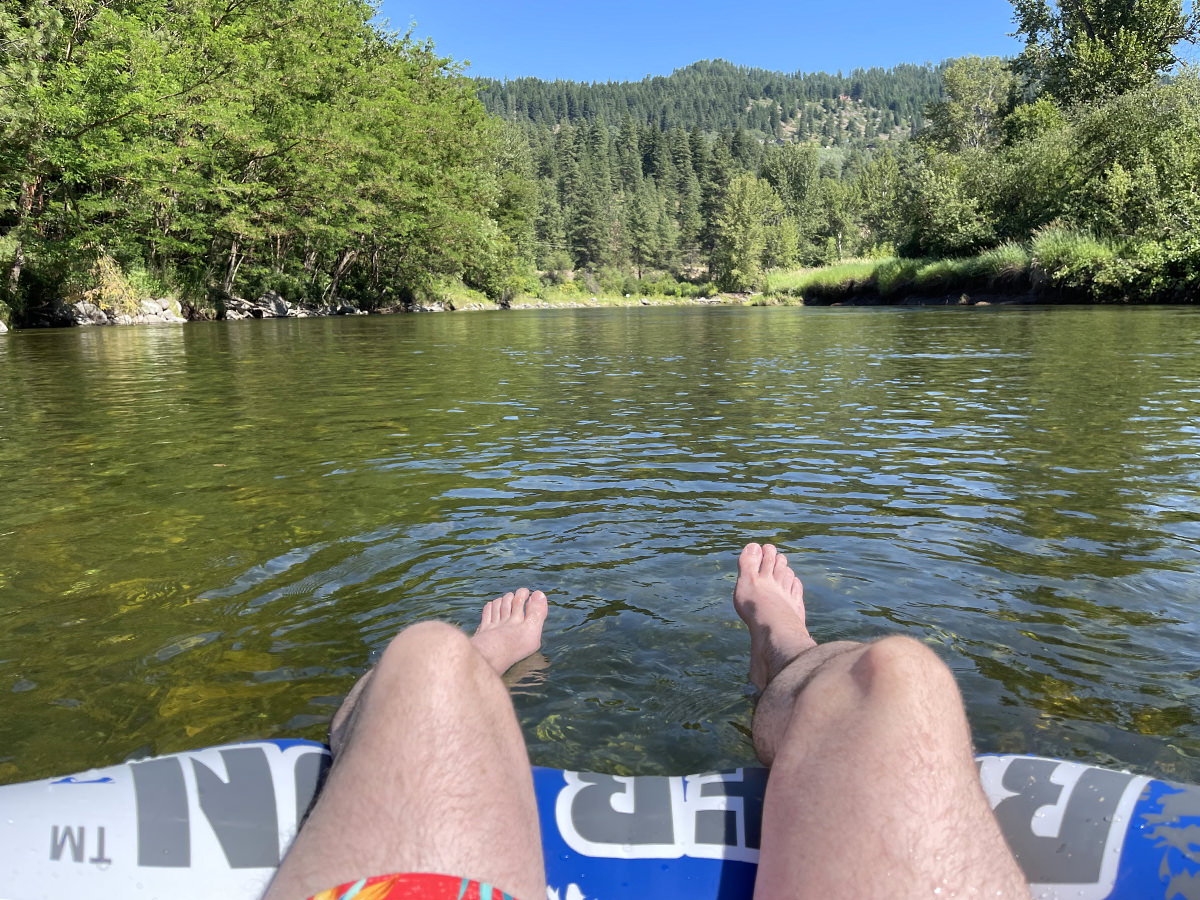 Now, as you might expect from something with "Icicle" in the name... the water is cold. As in COLD-COLD. It's all snow melt and since snow is cold the water is icy. Like an icicle. Hence the name. When you first flop down into your tube, there's a definite shock as your balls do their best to retreat into your body cavity for warmth. Fortunately, after a few minutes, you're completely numb and not feeling much of anything.
The sun beating down on you also helps... as I discovered later this evening...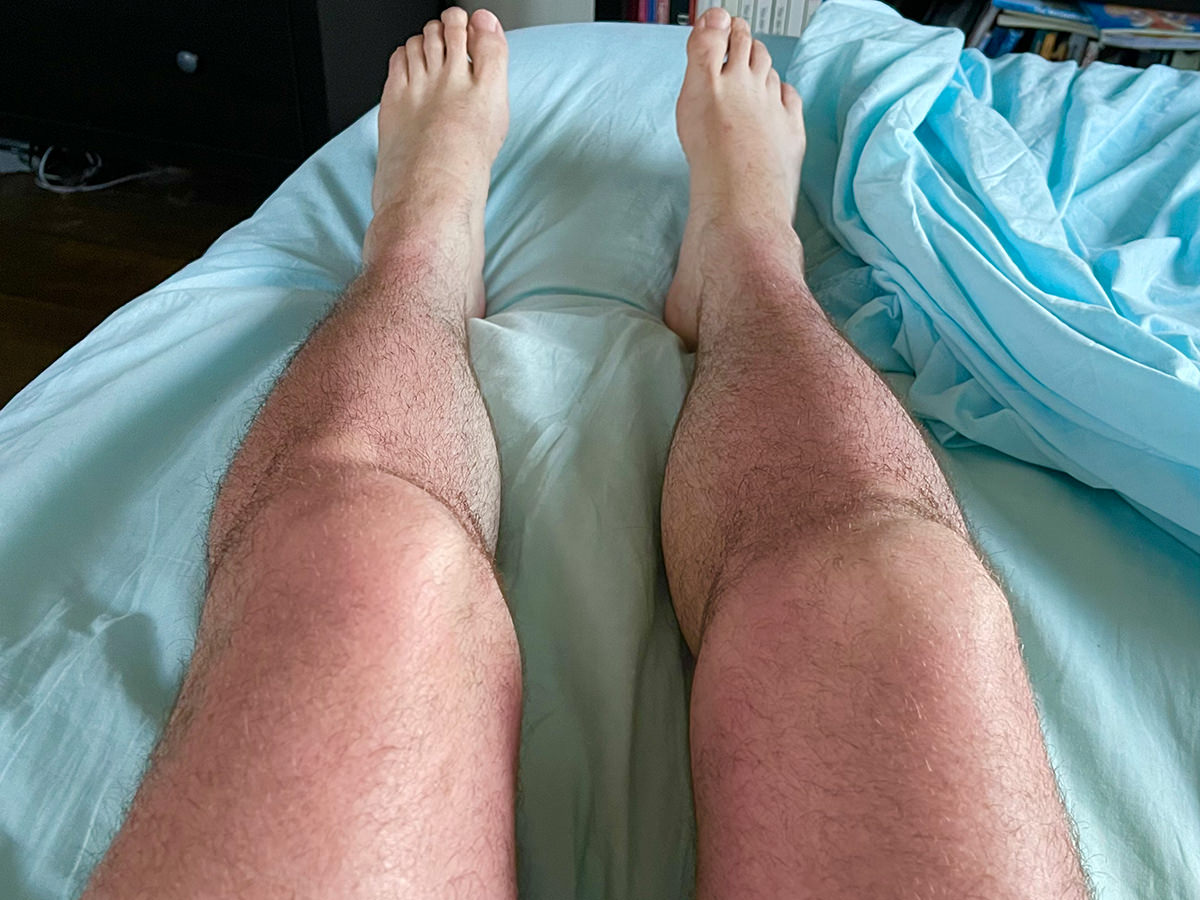 Guess I didn't apply enough sun screen?
Oh well. It was a lovely float, and I even got to see deer and duckies!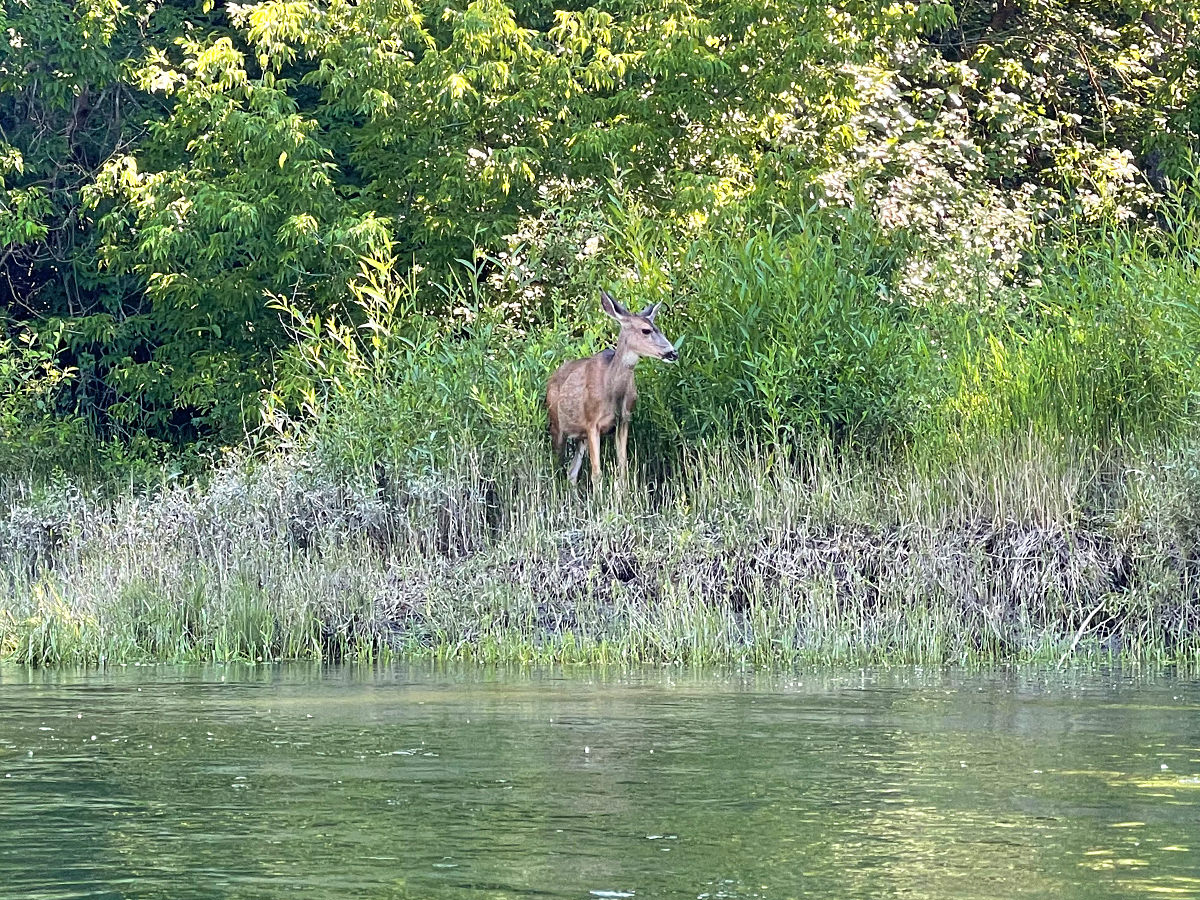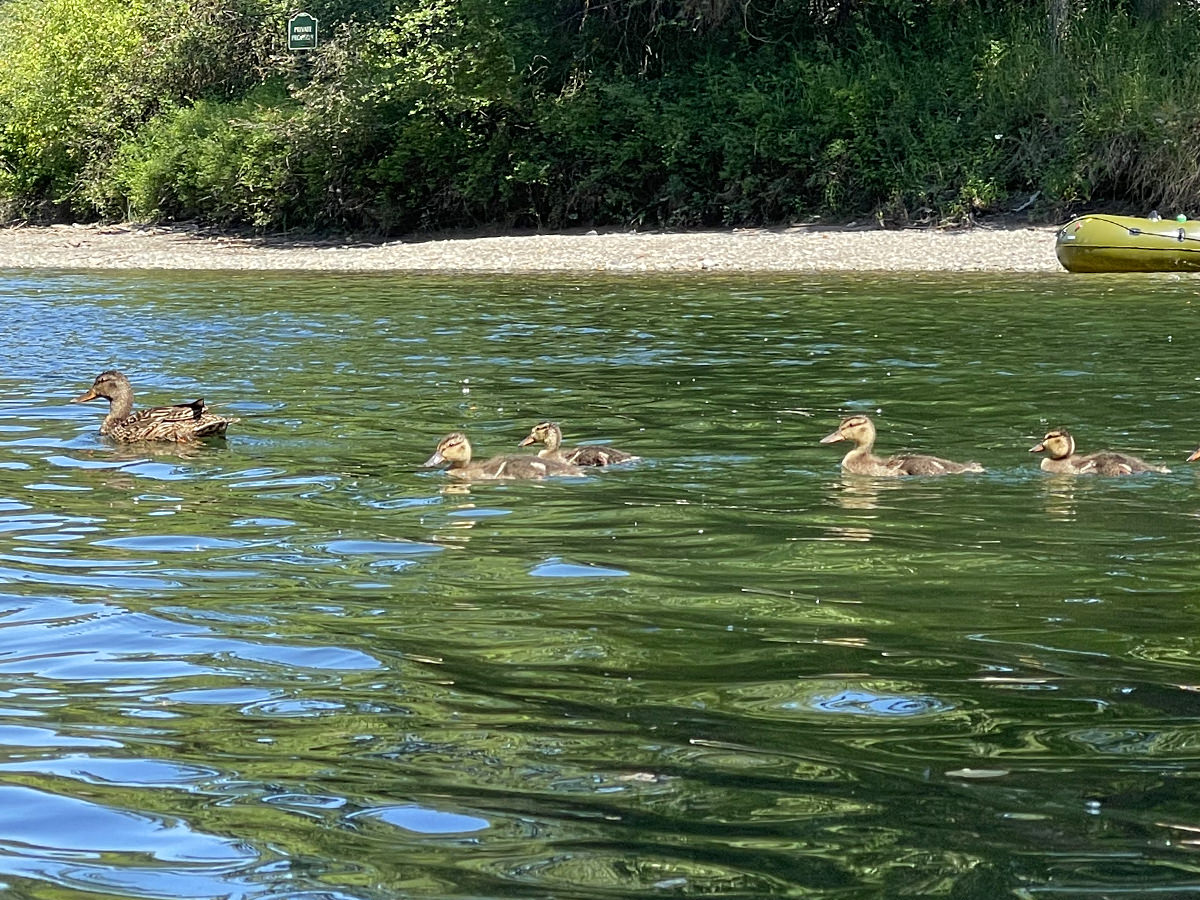 Not a bad way to spend an afternoon. Except now I have to go back to work. ON VACATION.
Posted on July 10th, 2019

I cannot seem to catch a break on this vacation thing. This morning a full city maintenance crew started working in front of my house AT SIX FORTY IN THE FUCKING A.M.! At the time I have no clue what in the hell they are doing, but it's so noisy that the cats wouldn't even come out to eat breakfast.
Why do I even bother taking a vacation if I can't sleep in and have to go to work all the time?
After me and my houseguest got up to start our day, we quickly figured out why The City was making so much noise so early in the morning.
The water was out.
Oh.
Yes, please feel free to make noise at any time of the day or night to restore water service. I am perfectly okay with that!
Especially since I had a doctor's appointment today. I spent yesterday afternoon in a pool and would prefer not to smell like chlorine, sweat, and laziness while I'm being examined by a doctor who deserves much better than that.
Lucky me, the water was restored in time for me to take a shower, wash some clothes, and get on with my life.
And now? A drive over the mountains so my real vacation can start...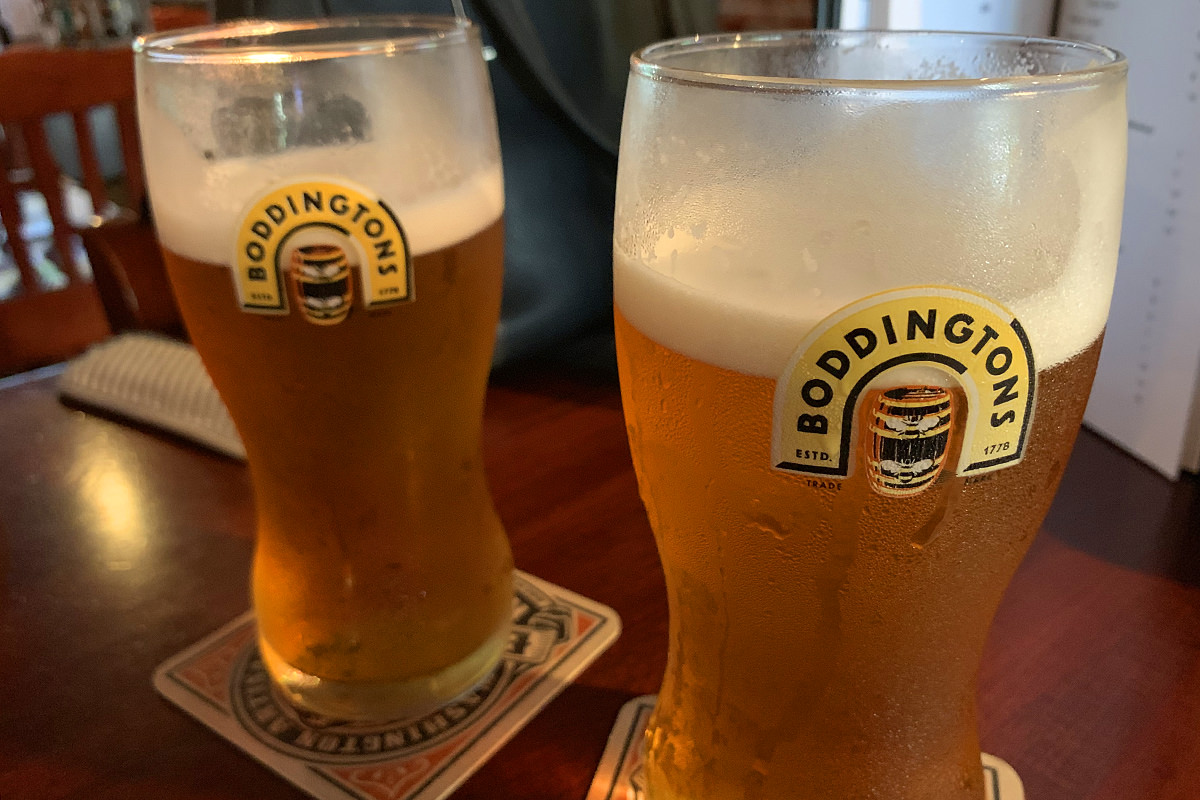 Happy hump-day, everybody!
Posted on July 9th, 2019

Yesterday morning I spent my vacation working.
Clearly I am doing my vacation all wrong and need to change things up.
So yesterday afternoon I spent my vacation drinking blueberry margaritas...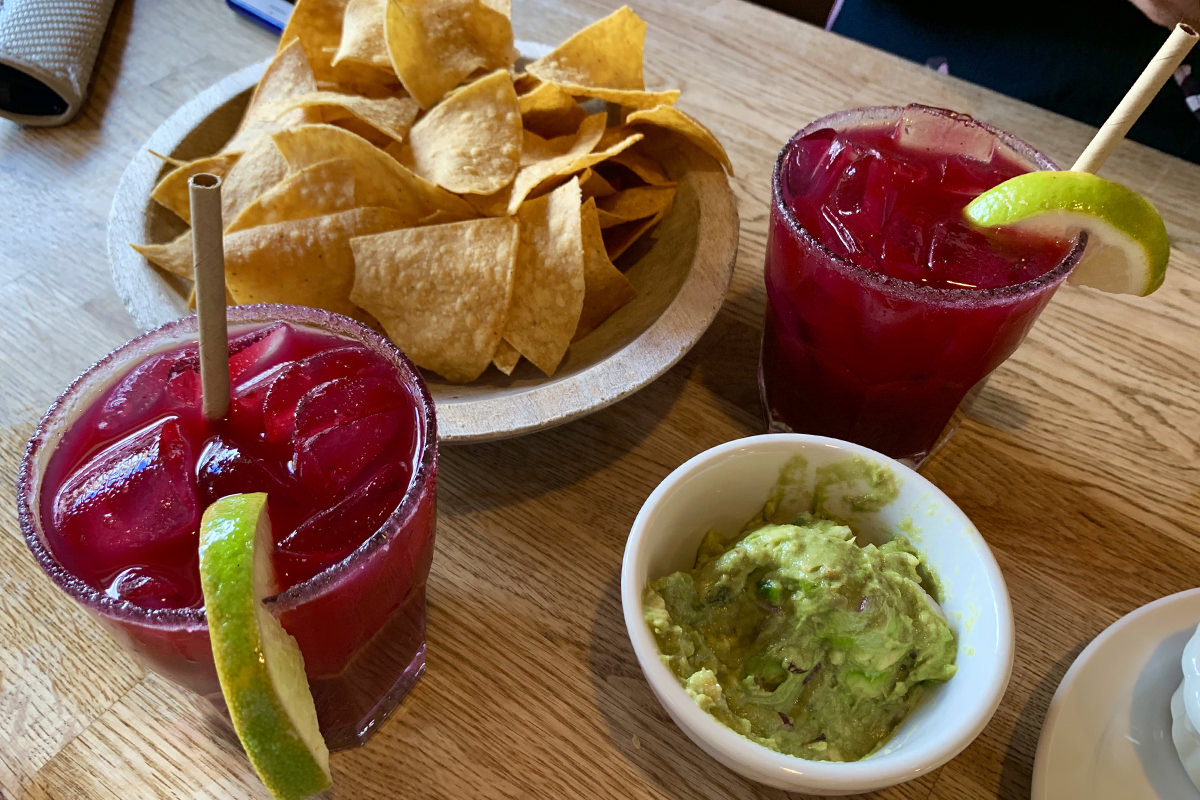 ...then making an impulse decision to go floating down the river with friends again. It's just such a relaxing way to spend a lazy summer day...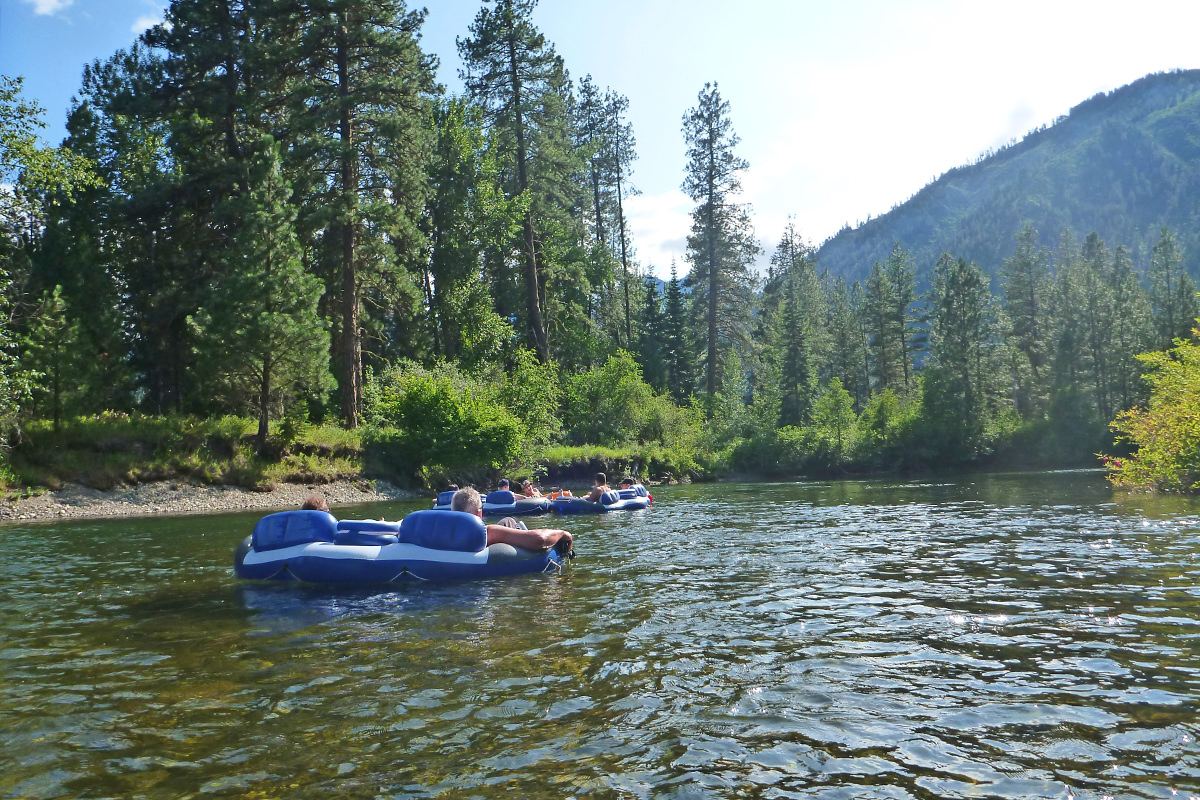 The river is getting really low in spots, so I spent a good chunk of my time lifting my butt so I wasn't dragging on the riverbed...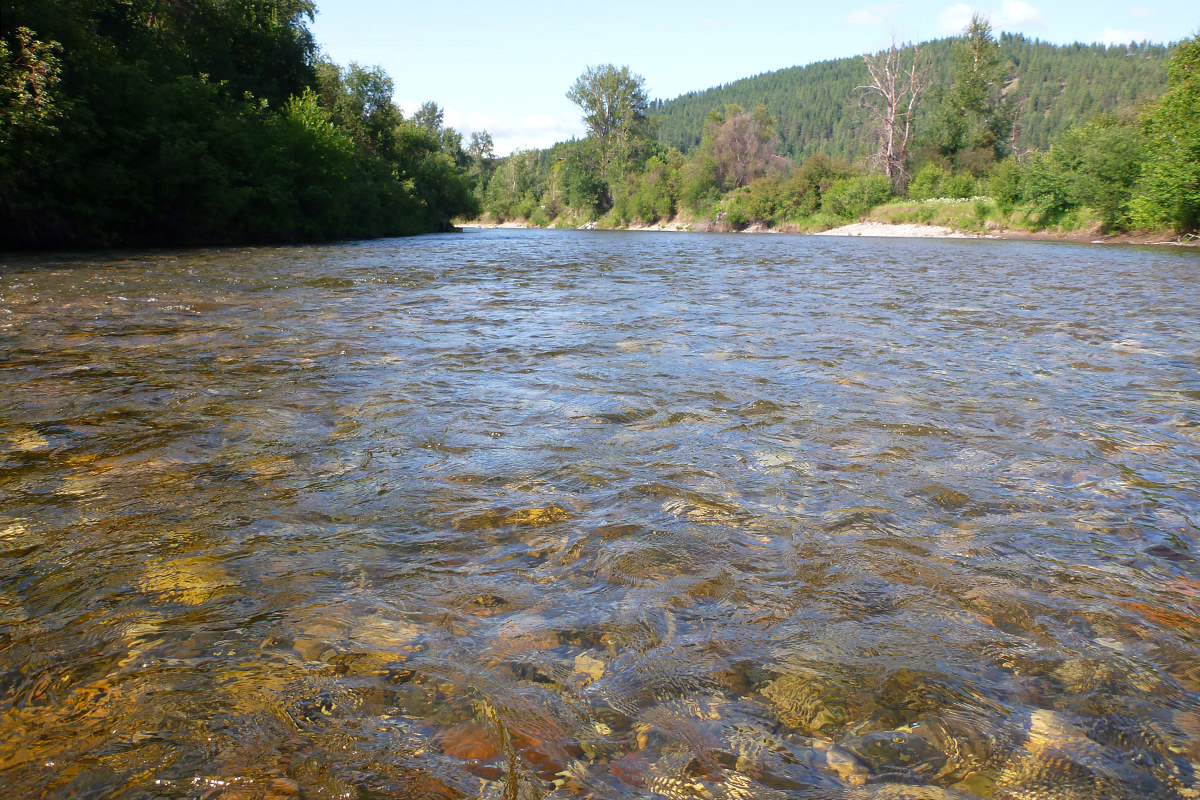 It was a nice day, and ducks were out everywhere...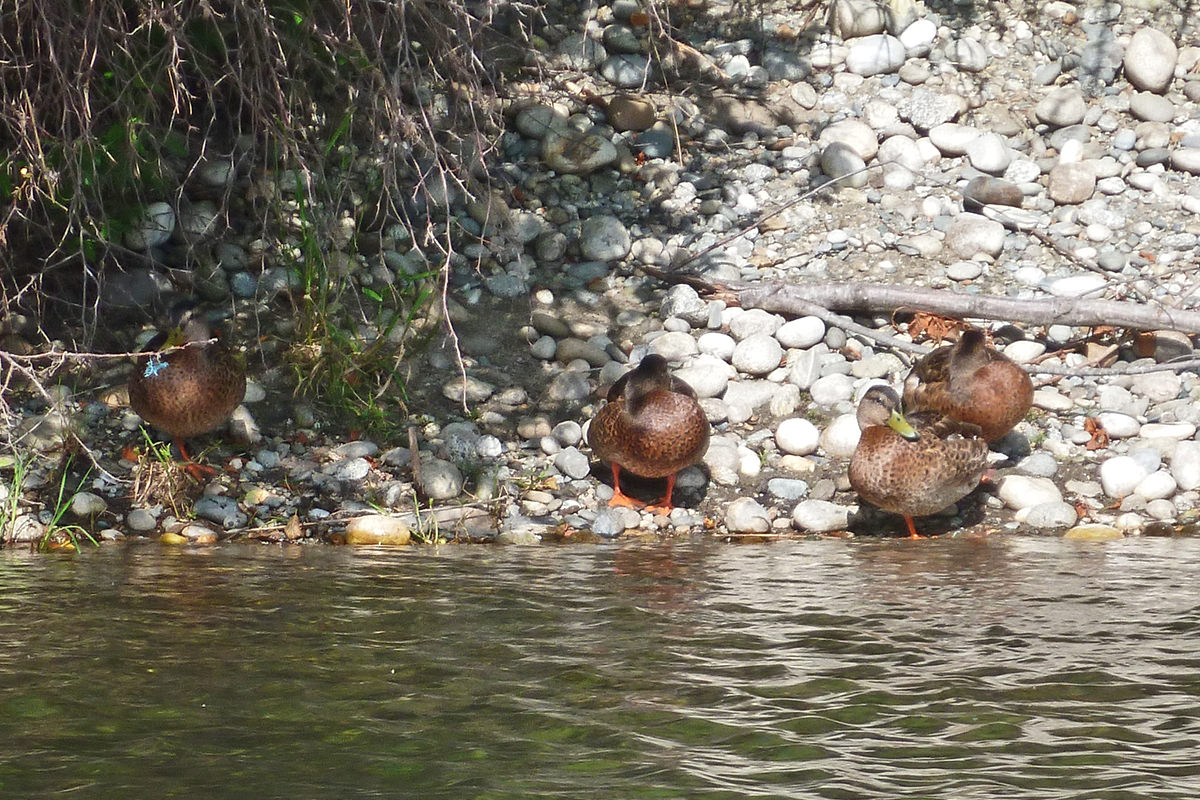 As the sun started falling, it got to be pretty shivery. Having your butt in cold water with cool breezes is fine when the sun is warming you... not so fine when it's not. By the time we made landfall, I was a popsicle.
And then my cold, dead heart was warmed watching a momma duck with her four babies...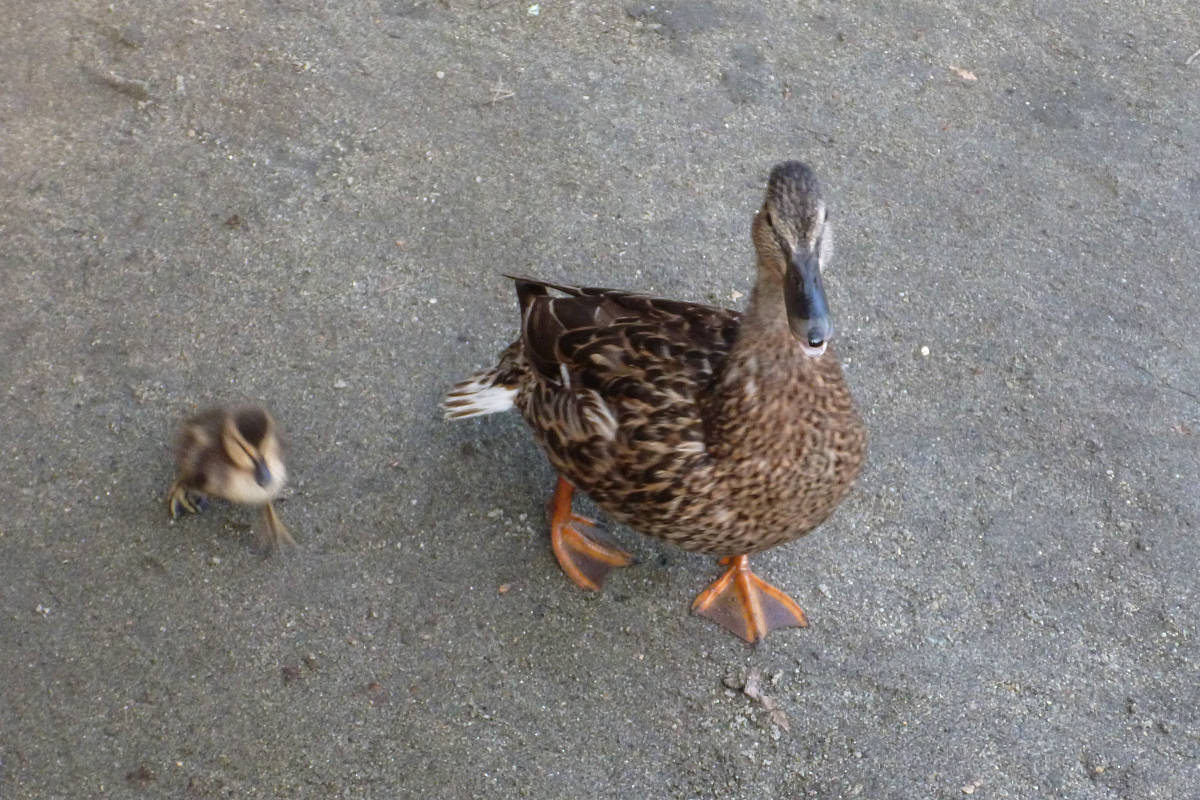 The little ones move so fast they were almost impossible to photograph...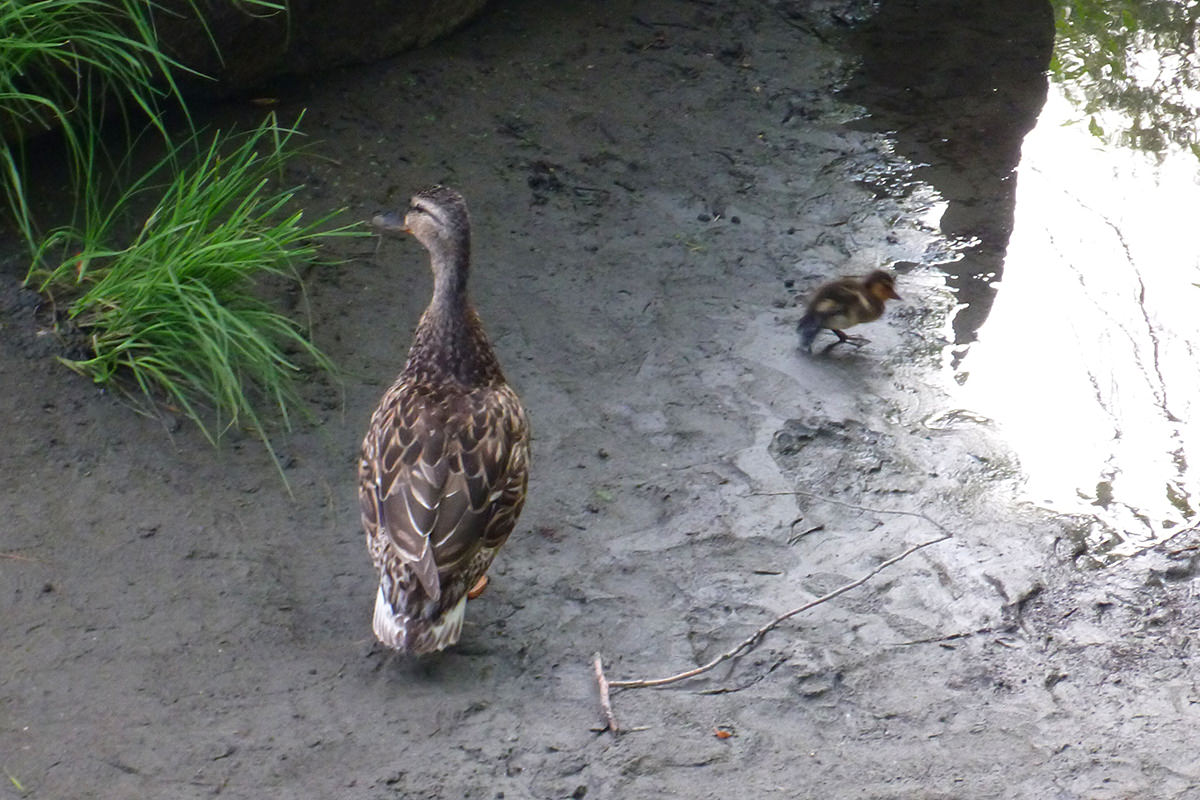 That poor mom had her wings full, I tell you. Two of her babies would go one way... two would go another way... then she'd have to run back and forth until she had them all corralled. It's a tough job. But she was up to the task.
That's pretty good vacationing, isn't it?
Which is why I didn't feel quite so bad that today I spent half the day working, then cut my hair, cleaned my house, and paid my bills.
I did go swimming in the late afternoon though, so I guess it's all good.
Posted on July 5th, 2019

I just finished a big project at work that's been consuming my every waking moment for weeks. A part of me is anxious to move on and start on something new (heaven only knows there's enough to be done), but there's a part of me that wants so badly to do nothing at all. Just for a little while.
Good thing I'm on vacation for a week...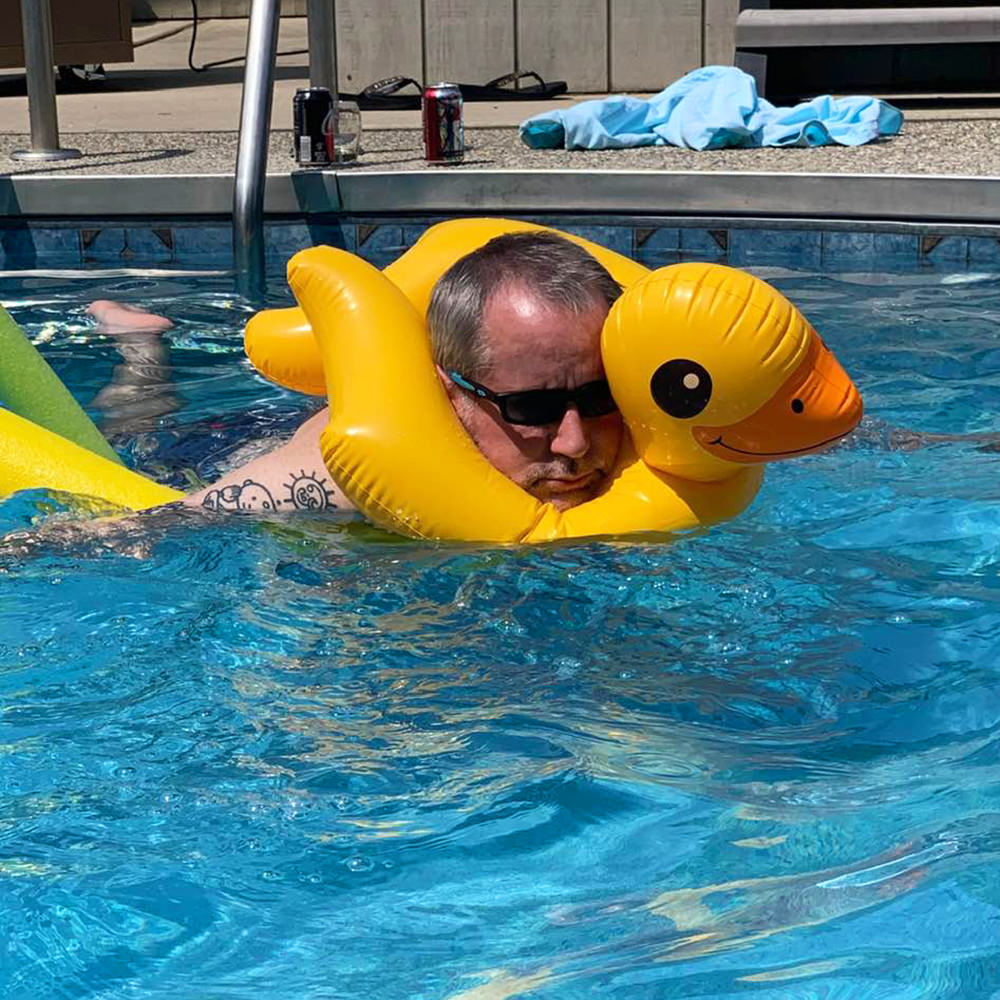 Maybe if I wasn't so exhausted I'd be motivated to do something, but I'm really just not.
Posted on June 7th, 2017

Work has been killing me as of late, which means I don't have time for anything but working. Part of it is my fault... I volunteered for a project I really shouldn't have with all I've got going on... but blame doesn't much matter when deadlines are looming.
And so. Work. Nothing else.
Well... nothing except trying to get my year-end vacation arranged.
Last night I built the flight itinerary that gets me to Buenos Aires. It was such a long process with so many pro/con decisions to weigh that I ultimately left it so I could take a look with fresh eyes this morning. When I woke up, I was more confused than ever, so I decided to leave it until lunch. At noon I waded through it all again but still couldn't decide what I wanted to do. The plan was to take another look tonight after dinner, but the thought of looking at it again was filling me with dread. So while I was waiting for my computer to run a backup up this afternoon, I logged in, booked the flight as it was, and will just trust it will all work out. If not, I guess I'm stuck in South America for a while...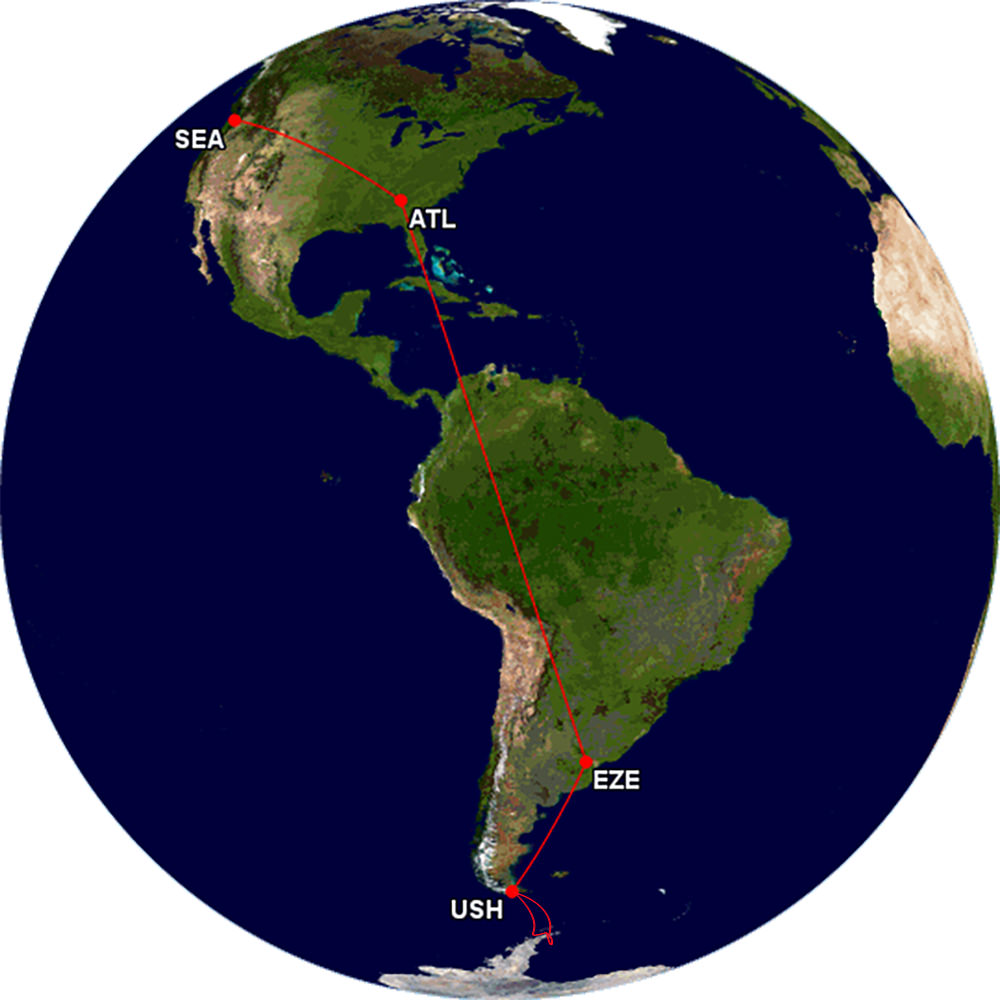 8,600 miles of flying. Which is not quite as bad as the 10,600 miles it took to get to Johannesburg on my last big vacation.
But, still... quite a lot of flying.
Posted on October 3rd, 2014

I have post-vacation depression.
Fortunately I go on another vacation in one week.
Happy Friday!
Posted on September 17th, 2014

Of course my internet went down last night.
Of course a last-minute work project dropped on my head like a pile of bricks last night.
Of course I got no sleep whatsoever last night.
Of course. Of course. Of course.
The good news is that the drive to Seattle this morning was without incident. And my flight to Amsterdam was equally drama-free.
Small victories in the grand scheme of things. But I'll take what I can get, I suppose.
Here's hoping my luck holds out.
Posted on September 16th, 2014

As I read through the news headlines tonight, I can honestly say that the thing I am looking forward to most is not being able to read the news headlines.
Oh to escape from this sick, sad world if only for a little while.
Posted on September 15th, 2014

And... finished packing.
Not having to rush around at the last minute trying to get a suitcase put together? Priceless.