Apple deleted my AskDave! app.
I haven't been able to get ahold of the guy who helped me develop it for years, so I guess it's gone gone gone. Who knows though, perhaps one day when I have some spare time (ha ha ha!) I'll take up iPhone app development and re-do it so it is acceptable to Apple's latest standards.
Until then... a moment of silence for the passing of an app never truly appreciated in its time...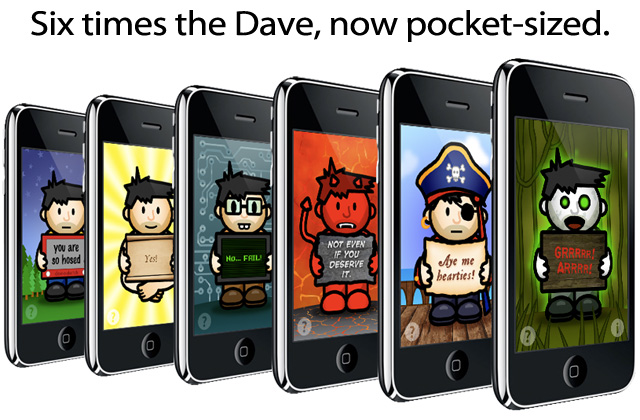 If you have it one your phone, it still seems to work okay. Just don't delete it or you may not ever see it again.

For those who took time to "Ask Me Anything" this week, here are your answers.
As an FYI, I only had to delete one question (because it was about another person and not directed to me). This was unexpected, as I thought going 100% anonymous would have invited a lot of hateful crap. As it were, I only got a few questions by people who thought they were asking hateful crap. Thanks for surprising me in a good way, internet!
What's a travel experience you would love to do, but probably won't ever do? That would have to be this.
What's your biggest regret? Letting fear keep me from taking a shot at something I really wanted.
How can you afford to travel so much? I work non-stop... and a big chunk of it is work-related.
Which meat do you miss most since becoming a vegetarian? NOT bacon. Probably pepperoni.
How many more tattoos do you think you'll get? Seven. But I'm secretly hoping a lot more than that. I love them.
Who do you want for president in 2015? Someone believing in personal freedoms like this guy or like this gal. Everything else is window dressing now-a-days.
If you won a 100 million dollar lottery, would you keep working? Unless it's for charity, fuck no.
What's the battery level on your phone? 47%
When are you going to accept the fact that you're into dudes? Maybe something will change one day to make this true, but right now that's not what I'm attracted to.
Are you as big as an asshole in person as you are online? If put into a situation where I need to be an asshole... absolutely yes, asshole.
Blogging is dying off how much longer will you go? I honestly don't know. Right now I have no plans to stop. Maybe tomorrow I'll feel otherwise and hang it up. Or twenty years from now.
What's the most embarrassing thing that has ever happened to you? I don't embarrass easily, so this is a tough one. I was pretty embarrassed when I discovered that the ass had been torn out of a pair of shorts I was wearing while drunk (and probably going commando) in the Bahamas.
What's something about you that you haven't told anybody before? I've been blogging for over a decade...I doubt there's much left that qualifies. If I think of anything interesting, I'll let you know.

It's the easiest blog post of the year, when I get to re-visit all my entries for the past 365 days and see just how pointless and futile my life really is! Much like last year, a lot of my time was spent traveling. I racked up 164,000 air miles on seven airlines. Unlike last year, I had only minimal flight delays and cancellations, which was a pleasant surprise.
And now the traditional random Blogography snippets of crap from the year that was 2009...
---
JANUARY
• Admitted I have a Twitter addiction.
• Goofed around at SeaWorld with mah Hilly-Sue in San Diego, where we rode the Buckets of Death, learned to BELIEVE, and joined the cult of Shamu the whale...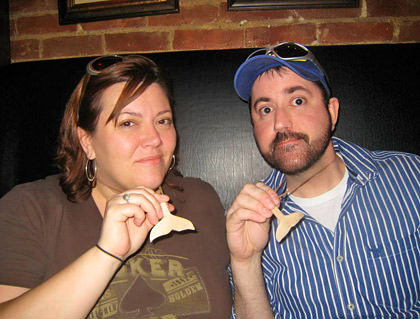 Seriously, how cute are we in this photo?
• Was traumatized when Ms. Sizzle and I were sexually assaulted by Etta James at her Seattle concert.
---
FEBRUARY
• Was nearly brought to tears at the Nazi Documentation Museum in Cologne, Germany.
• Traveled to the beautiful island of Mallorca in Spain to visit the new Hard Rock Cafe there and see the sights...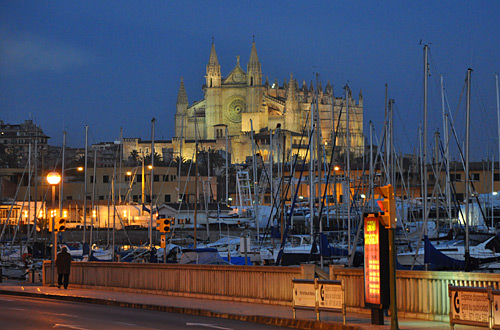 • Revealed ten honest things about me.
• Suffered from my drug abuse.
• Said goodbye to a friend and learned what is really important...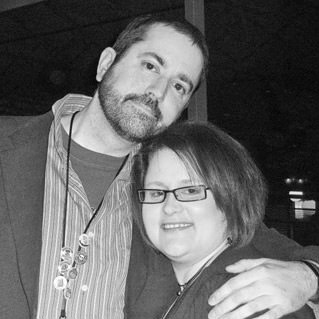 ---
MARCH
• Disapproved of First Lady Michelle Obama's wardrobe choices...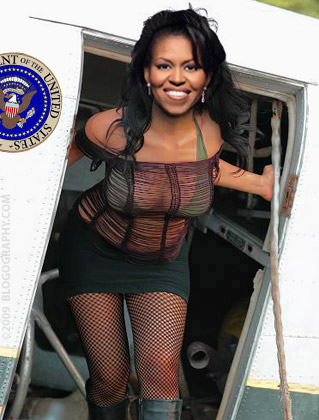 • Spent a weekend goofing off in Seattle with my BFF Vahid.
• Re-lived my life as one of the Spice Girls...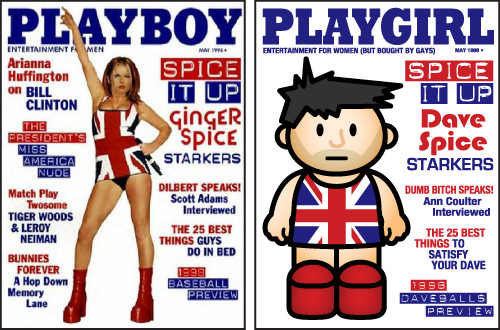 • Had an absolute blast meeting up with friends in Davedon...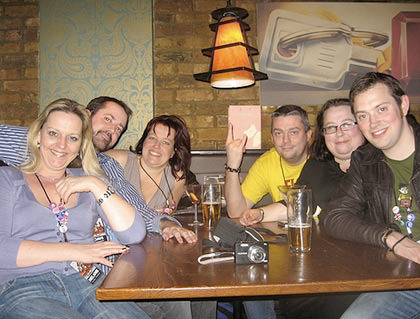 • Experienced the "magic" of Stonehenge...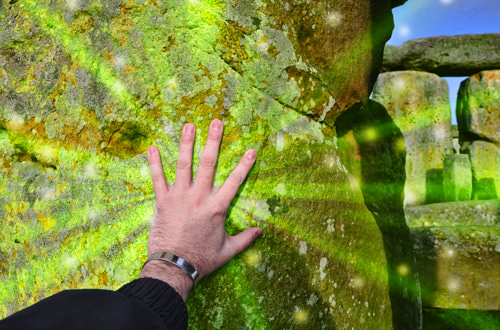 • Back to my favorite city on earth... Davenburgh!
• Had the worst airport layover in the history of airport layovers.
---
APRIL
• More blogger meet awesomeness at Dave York...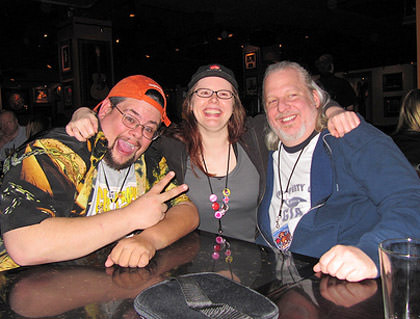 Dawg and Poppy with B.E. Earl.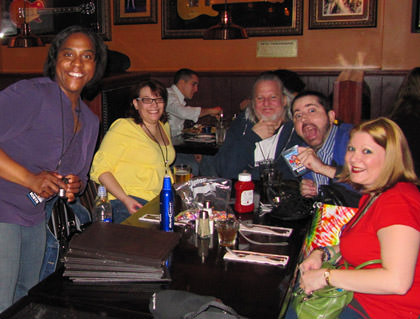 Robin, Libragirl, B.E. Earl, Me, and Cissa!
• Tried my hand at some inappropriate Broadway reviews.
• Reveled in the glory that is TequilaCon Santa Fe...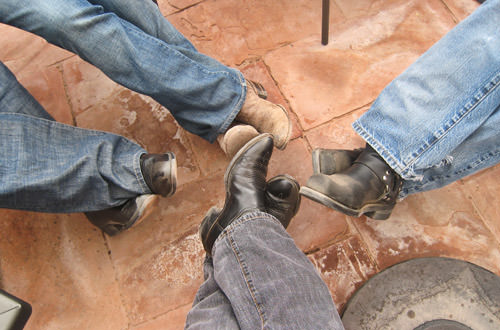 ---
MAY
• Expressed my disappointment with the current state of Cracker Jack prizes.
• Explained a problem with my MASSIVE NOZZLE.
• Gave a behind-the-scenes look at the Blogography Show when Whall was a guest...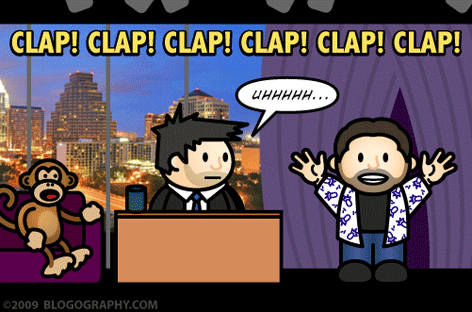 • Took a trip to Savannah, Georgia and visited the magnificent Bonaventure Cemetery.
• Released the most important iPhone app ever...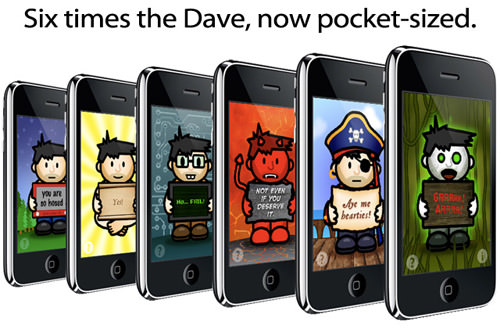 • Visited mah Hilly-Sue in her new home of Orlando where we got to be pirates and then go see Jesus at The Holy Land Experience.
• Started up the Lil' Dave and Lil' Wayne MAC VS. PC cartoons...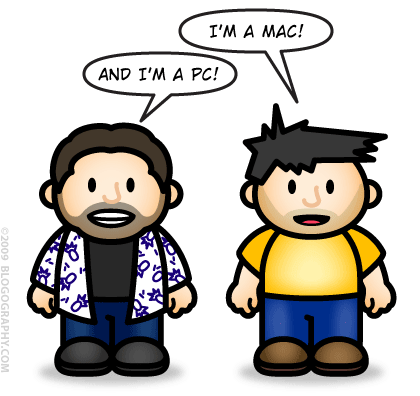 • Told ignorant asshole Paul Marx of the Baltimore Sun to go fuck himself.
---
JUNE
• Attended the spectacular ConFab blogger event in Lexington, Kentucky.
• Debuted Baby Dave and Naughty Monkey for a guest-post on Anissa's blog...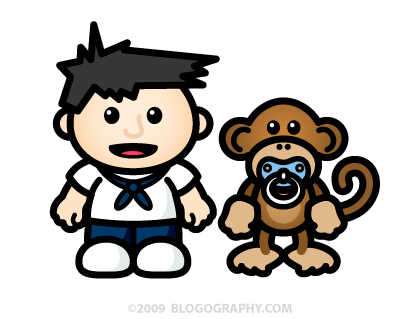 ---
JULY
• Finally saw Duran Duran in concert with my sister.
• Took a look at my wild-and-crazy days of youth...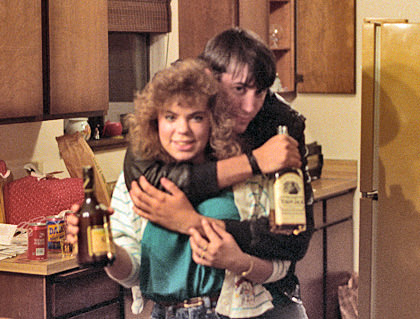 • Revealed the secret of How to Blog the Blogography Way.
• Joined in on Blogathon 2009 where I live-blogged new DaveToons every half-hour to benefit Doctors Without Borders.
• Had the opportunity of a lifetime when I went to see Hayao Miyazaki speak in L.A. with blogging buddy Howard from The Web Pen Blog.
---
AUGUST
• Ah, the wonder of exploring the biggest rock in the world and the joy of attending Davelanta3...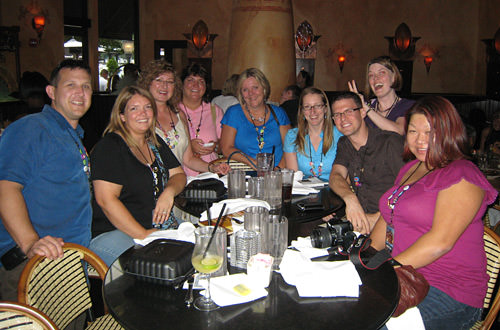 • Explained the Love Equality Formula and said NOH8 the best way I know how...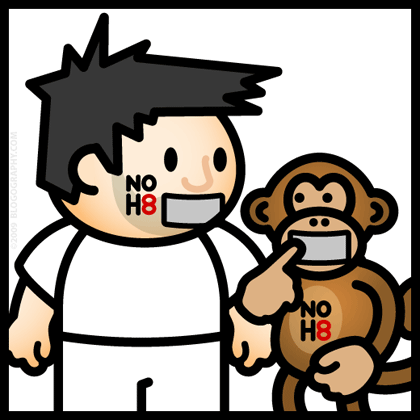 • Had the adventure of a lifetime when I guest-posted at Puntabulous...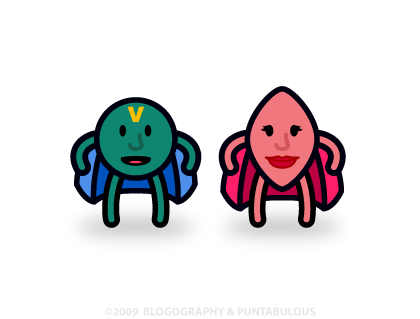 • Gave evidence as to why I was the most adorable baby ever.
• Another fantastic blogger meet, this time at Daveorado...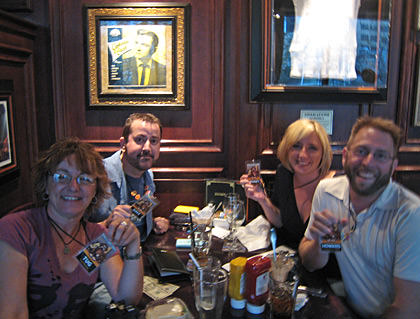 • Got to see my favorite band ever, Depeche Mode, in Salt Lake City with WarpedGirl 16 and Marty from Banal Leakage!
---
SEPTEMBER
• Hit Las Vegas with the TequilaCon Planning Posse for event planning, debauchery, and ELVIS...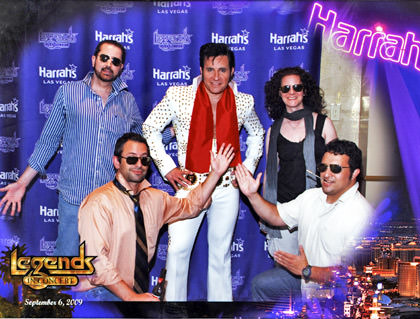 • Took an amazing cruise to Alaska where I walked on a glacier, then went rafting with eagles, and ended up hiking with bears...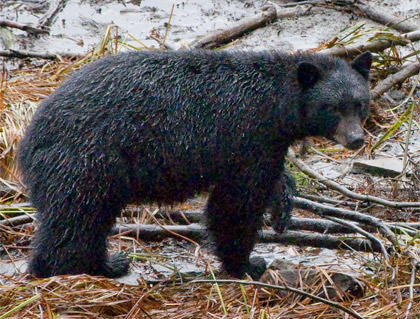 • Got to see one of my favorite bands, the Pet Shop Boys, at their Seattle concert.
• Explored my virtual career path...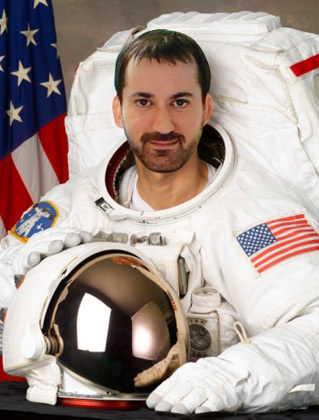 ---
OCTOBER
•Just one word: pooferflargen.
• And then there was the life-altering experience of attending Bitchsterdam...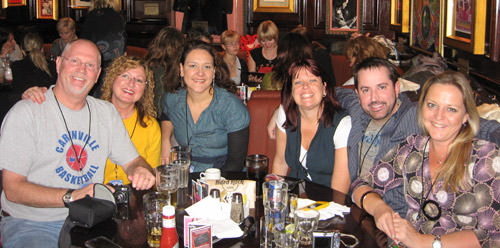 • Finally got to see the adorable spawn of The Bombshell and The Ninja in SoCal.
• Could there possibly be anything better than three days at Disney World with mah Hilly-Sue?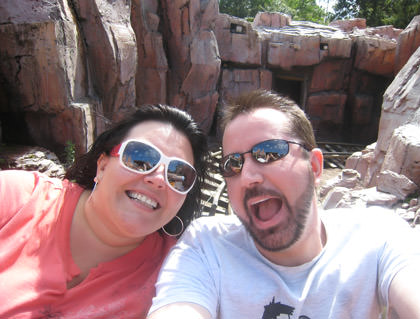 • I dunno. But swimming with dolphins with Robyn and Rachel comes close...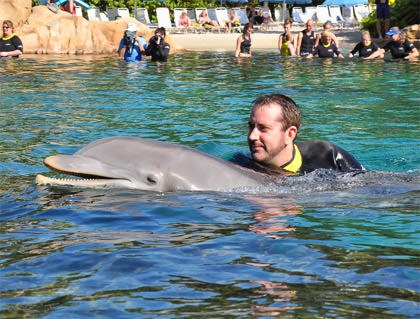 • And so does a wild night at Avitaween and non-stop pussy...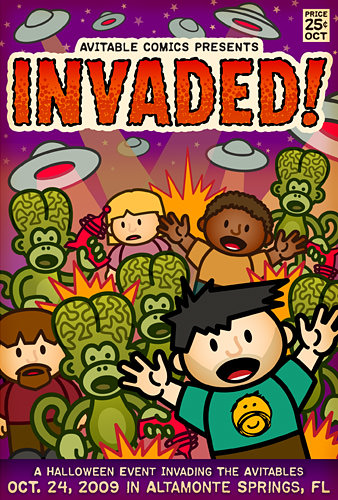 • Went Hard Rock Cafe hopping in Washington DC and Baltimore.
---
NOVEMBER
• Learned the Tao of Bullshit with Josherz...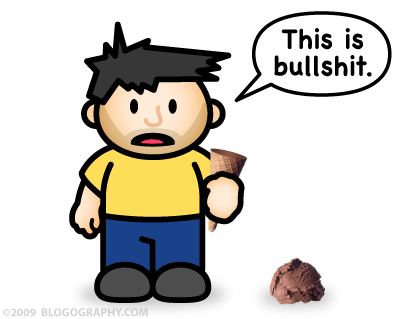 • Made some tentative plans for 2012...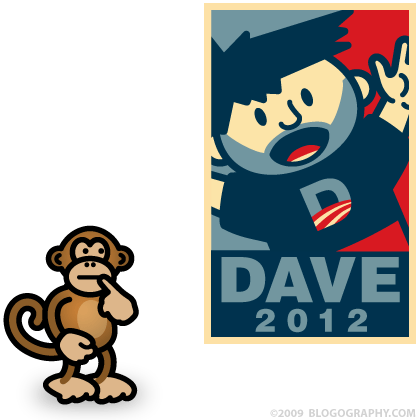 • Back to Atlanta for time with friends and Freestylin' Coke.
---
DECEMBER
• Not a lot, really. I did write this massive blog entry though.
---

And that was 2009. Everybody have a safe and happy New Year as we head into 2010, and thanks for reading!