Posted on April 26th, 2021

Every damn day there's stuff going on that's worse than the day before, and I am exhausted. I just want to crawl under the covers and forget the outside world exists before I even get to my lunch hour because something in the news was the last straw for me.
Flat earthers. Anti-vaxxers. COVID deniers and mask deniers. Q-Anon conspiracy dipshits. Politicians selling us out to their wealthy corporate owners. Asholes making life so much harder for anybody who isn't a billionaire. The list goes on and on, but it generally boils down to mean people and stupid people. And most of the time the worst offenders are both. Those who lack compassion and kindness. Those who are willfully ignorant and not willing to acknowledge truth. It's depressing just how bad things have gotten because these people are intent on fucking it up for all of us.
The good news is that I finally set aside some time to reinstall Wordpress so the PHP update is no longer killing my blog, so there's that.
So I guess there's nothing stopping me from kicking my Monday to the curb a little early and crawling under the covers to play video games for the rest of the day.
Though I'm pretty sure my cats will want dinner come 6:00.
Tags:
Assholes
,
Blogging
,
Cats
,
COVID-19
,
DaveLife
,
Dumbassery
,
Dumbasses
,
Life As We Know It
,
Pandemic
Categories:
Cats 2021
,
DaveLife 2021
,
News – Politics 2021
—
Click To It:
Permalink
—
0 Comments: Click To Add Yours!
Posted on October 8th, 2014

Three years ago I was in the Australian Outback. On my first night there, I stared up into the stars because they were so bright I couldn't stop myself. Almost immediately I saw a bright object soaring across the night sky. "Was that a comet?" I asked myself. A few taps on an astronomy app on my iPhone later I found out it wasn't a comet... it was the International Space Station.
I wonder if there are people on there right now?
And at that moment, I came to full realization just how insignificant humanity is to The Universe.
It reminded me of a line from Alan Moore & Dave Gibbon's Watchmen where Laurie Jupiter is trying to convince the god-like Dr. Manhattan to save an earth that's on the brink of nuclear war...
Today I got that same feeling of humanity's utter insignificance... but it came from watching the news... not looking up at the heavens.
People are so horrifyingly terrible to each other on this planet that more and more I think the universe is better off without us. Certainly better rid of us before we are technologically advanced enough to head out and spread our poison beyond this solar system.
Star Trek this ain't, and I'm more than a little sad about that.
Thank heavens tomorrow I'm leaving for one of my favorite places on earth.
Posted on November 7th, 2009

My day can be summed up thusly...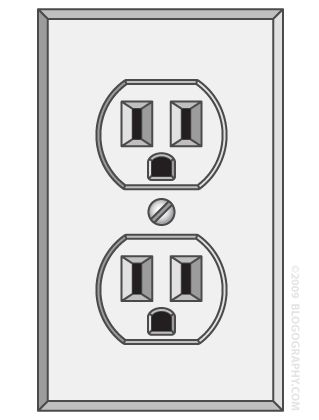 That probably doesn't mean much to anybody but, if I was able to talk about some of the stuff going on in my life right now, it would make perfect sense. Or not. Sometimes I don't even understand me myself.
Sigh.