There's some irony that my copy of the Kickstarter-backed book project I wonder what it's like to be dyslexic shows up the day after John Travolta transformed "Idina Menzel" into "Adele Dazeem" while introducing the singer at the Oscars.
I, for one, don't know whether or not John Travolta has dyslexia. It doesn't show up in his Wikipedia profile, and a cursory Google search doesn't reveal an interview where he discusses it. When people talk about John Travolta having dyslexia, I think they are confusing him with fellow Scientologist Tom Cruise, who has stated that Scientology helped him to overcome his dyslexia. Honest mistake, I guess.
However... as somebody who lives with a mild form of dyslexia, I can say that mangling "Idina Menzel" into "Adele Dazeem" certainly feels like something which can be attributed to dyslexia. But not everybody with dyslexia experiences it the same way, so the only person who can say for sure whether it was a factor is... John Travolta.
All I can do is speculate based on my experience, which would go something like this...
For the most part, seeing words as being made up of letters is not how I read. The Roman alphabet upon which English writing is based has letterforms that easily transform or flipped around when viewed individually. Thus my mind can play havoc with "p" and "q" and "d" and "b"... all of which can be mistaken for each other. And that's just the beginning. English has numerous complexities that make understanding words from letters no easy chore.
Nope. How I seem to read is to recognize words by their shape... as most people do, to a certain extent. But since I ignore the letters, which can be confusing, the shape alone is critical to comprehension. Which is why there are many factors that lead to how easily and how quickly I can absorb something. The contrast between letter color and the background color... the size of the text... how far apart the letters are... how wide the letters are... how tired I am... etc. etc. etc. But the biggest factor by far? The typeface (or font) used. If things get too fancy or deviate too far from the standard letterforms I read 96% of the time, my reading speed takes a dive and things get a bit difficult...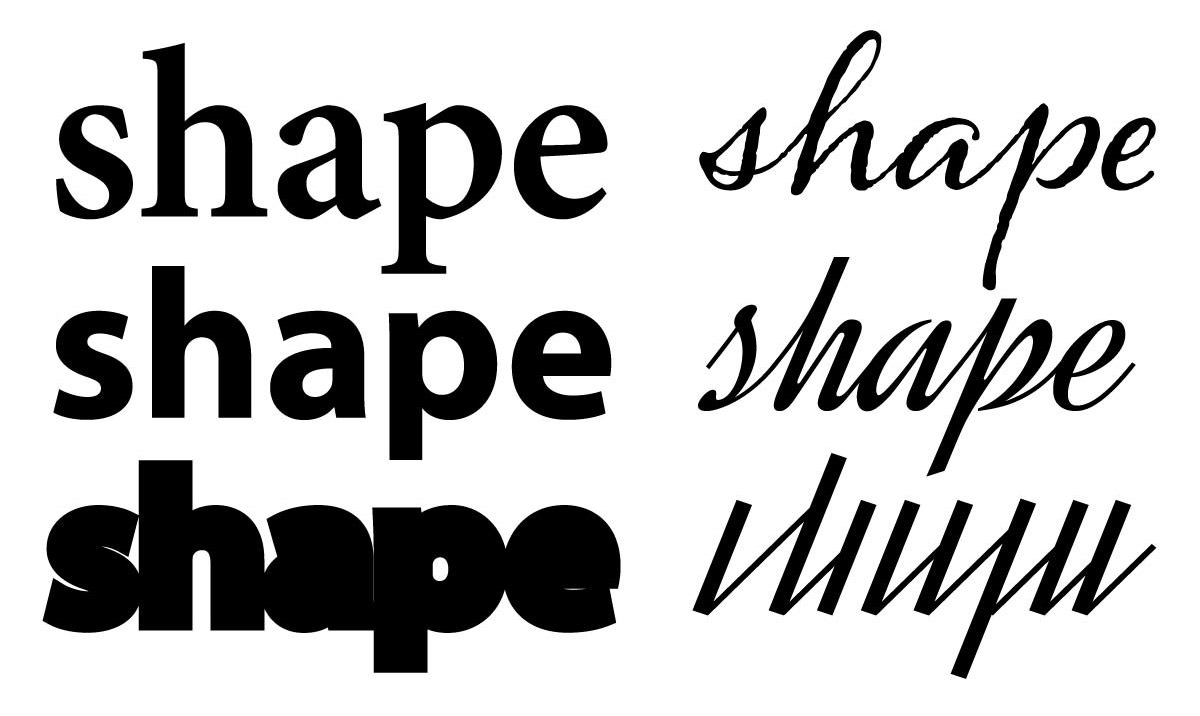 As illustrated above, cursive fonts are the worst. Unlike "standard" serif and sans-serif fonts which maintain a distinct shape... cursive writing just degenerate into a mess of lines to me. There's no "form" for me to pull out of the words, so I have to struggle through the actual letters to try and figure out what I'm reading. As you can imagine, things like wedding invitations, fancy poetry journals, and the like can be a real bitch.
Which brings us to Adele Dazeem.
Reading by shape pretty much requires that most of the words you're reading are words you're familiar with and can recognize.
"Idina" and "Menzel" are not such words. Beautiful as it is, John Smith it ain't. Enter the dyslexic swapity-do, where syllables get shuffled in your head as you strugle to make sense of the letters and what they're spelling to you...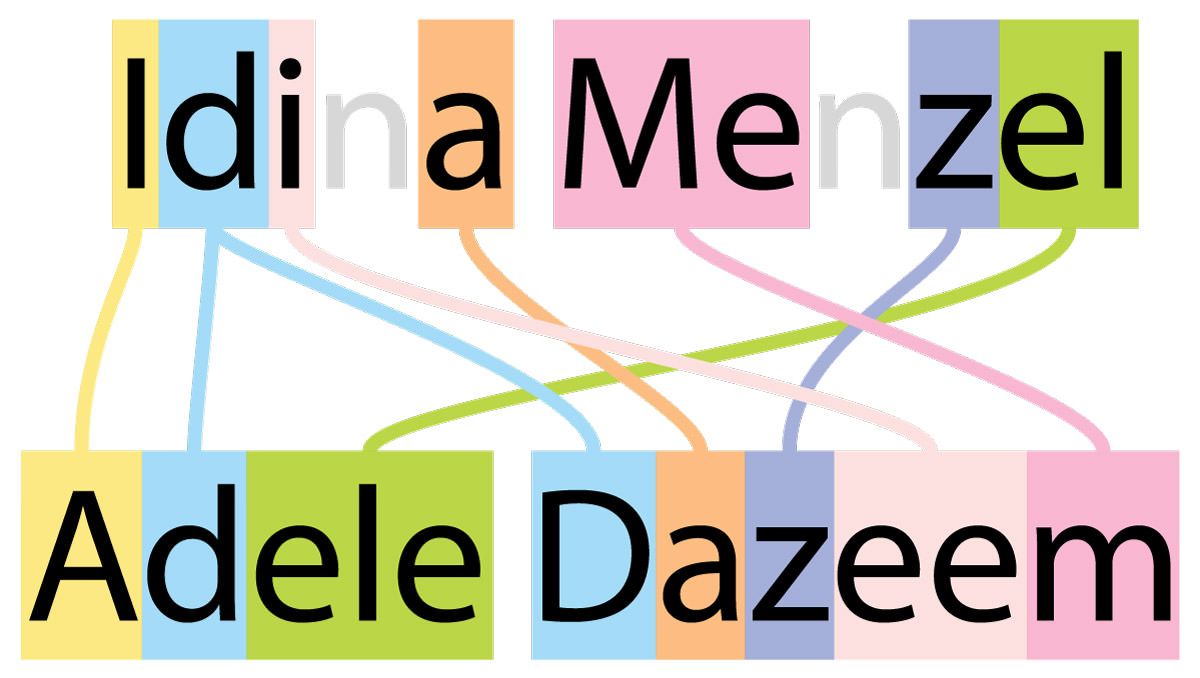 Now, I'm not making excuses here. I don't even know for sure if Travolta is dyslexic. If he is though... the pressure of presenting an unfamiliar and difficult name live in front of a bazillion Oscar viewers is going to be rough-going no matter how much you've prepared. Even if he memorized the intro, it's not a guarantee of success when words are a struggle for you. All I can say for sure is this: If John Travolta is dyslexic, I very much admire the guts it takes to put yourself in a high-pressure situation (like live television) where words are involved.
And while I think it's a bit harsh to make fun of someone who is challenged with something as fundamental as reading... having a sense of humor over stuff like this is kinda essential.
Thus I, Dawid Shunter, give you... The Adele Dazeem Name Generator!
Here's hoping your Monday was better than John Travolta's.
Unless you ARE John Travolta, in which case... I LOVED YOU IN PULP FICTION!