Annnnnd... just bought all my clothes for 2015.
For the past four years I shop for clothing only on Black Friday online sales so I can purchase stuff I ordinarily could not afford (Lucky Brand, Banana Republic, etc.) or to get double the amount of stuff I would normally get (American Eagle, iTunes Cards, etc.). Amazing how putting aside $50 a month nets $600 that has buying power of $1000 to $1200 this one time of year.
Unlike the many, many people who profess to despise Black Friday as a blight on the holiday season and humanity in general... I am happy to publicly embrace this celebration of consumerism gone amuck. Not because I have some vendetta against the holidays (or whatever), but because I like to save piles of money.
Not that I would ever step foot in an actual store today.
I prefer the relative safety of my web browser to the madness of full-contact shopping...
Black Friday is also the time that I cash in all the pocket change I save up the rest of the year (so I have even more cash to spend on deals). It always adds up to a lot more than I'd expect...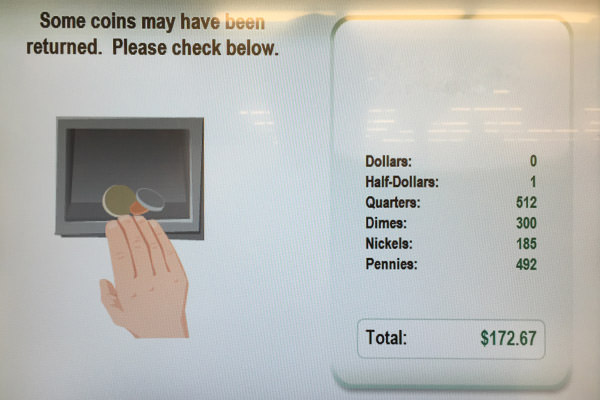 ONE HUNDRED SEVENTY-TWO DOLLARS AND SIXTY-SEVEN CENTS?! How do I accumulate that much coinage?
Fair warning... CoinStar does not accept foreign monies (or penis salad buttons) as legal tender...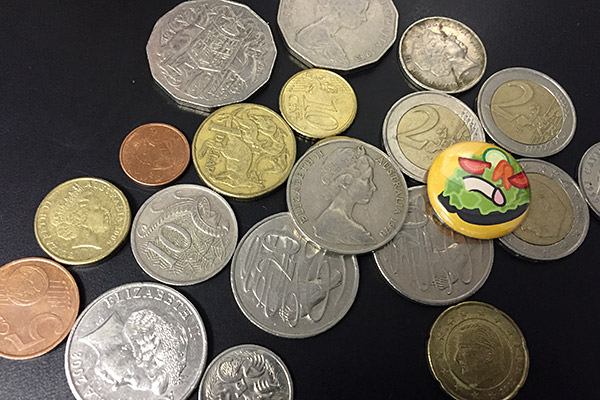 Annnnnd... now that I've spent all my money, I suppose it's time to get back to work.
So I can earn money for next year.
It's a viscious circle, yo.