It must be Sunday... because Bullet Sunday starts... now...

• Paws. It won't be easy to watch... but if you care about our furry feline friends, you'll want to see The Paws Project, now available to stream on Netflix. It documents the horrifying effect of declawing cats, which is far worse than taking off a nail on a human. It's more like taking off the finger-tips down to the first knuckle on a human...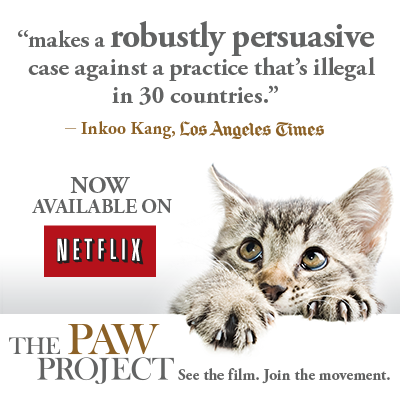 Declawing is just awful. And yet there are still veterinary hospitals that promote it because it's profitable... even though there are far more humane alternatives. Hopefully this barbaric practice will be outlawed nation-wide if enough people start speaking up about it.

• Pledge. I have no idea where this photo comes from. But it's genius, and every time I run across it I love it even more. Because: 'MURICA!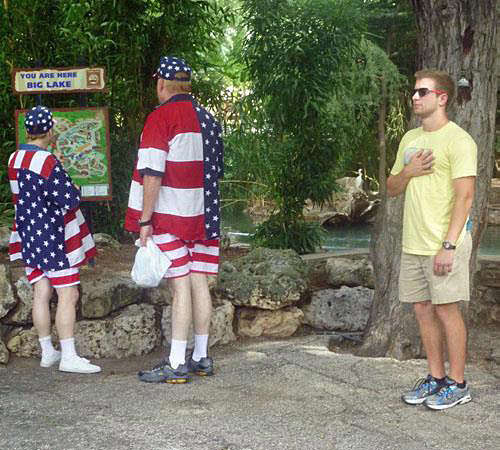 I've finally decided to blog it so I can look it up easily every time I need a laugh.

• Silence! As if this video wasn't already freaky as hell with the sound...
Of course, anything featuring Jagger and Bowie is bound to be freaky as hell.

• Kare! As a huge, huge, mega-huge fan of Susan Kare's work, I was thrilled when Foodiddy sent me this link...
I wish she would have had time to go a bit deeper into her creative process, but this is a must-watch video for anybody interested in graphic design.

• Cozy My Ass. Of all the "Hitler Dubs" floating around out there, THIS is by far my favorite: Hitler tries to rent an apartment in San Francisco...
Oh, Hitler!

• Perry! I've grown so accustomed to Texas Governor Rick Perry being a raging douche that the insane shit he says doesn't phase me any more. Comparing homosexuality to alcoholism... while repugnant, ignorant an fucking stupid... is a relatively mild offense for him. I'd argue his pathetic attempt to write that off as a mistake after doubling down on it is even more ridiculous. Regardless, Funny or Die has a brilliant commentary on this particular bit of Rick Perry idiocy...
Can you believe the piece of shit is probably going to run for president again in 2016?

And... that clicking sound you here is me out of bullets in my blog-based six-shooter. Until next week...

This morning I got dragged into the ol' "Kill Hitler Debate" where people were discussing whether or not they'd kill Baby Hitler if they had the power to go back in time. It was the whole "Is evil predestined so Baby Hitler deserves to die... or is Baby Hitler innocent because he hasn't done anything evil yet?" situation.
At first I remained silent, believing that the influences and circumstances that made Baby Hitler become Hitler would have ultimately ended up encouraging somebody else to fill the void left by Hitler's absence.
But eventually I chimed in with "I'd go back in time and kill myself before I decided to purchase a 1999 Saturn SC-2." It was a joke, but there are days that I actually think that way. To call my Saturn a pile of shit implies that it can serve a useful purpose... like fertilizing the lawn. As it is, a pile of shit is probably more valuable.
Which is my way of saying that even more crap is breaking off the my car. This time it was the emergency brake release button... which, coincidentally enough, also keeps the brake applied. Which means I have no emergency brake right now. Hope I don't have to stop on a hill until I get a replacement piece.
You would think something in your car with the word "emergency" in the name would be made of anything except cheap plastic.
But I suppose something has to fill the void left by Hitler.

"I DON"T LIKE SANFRISCO ANY MORE!"
—Kid waiting in line for a cable-car ride this morning.
Much like the side dish made famous as a "San Francisco Treat," I find Sanfrisco delightful. I fall in love with the city all over again every time I'm lucky enough to come here and never pass up on an opportunity to visit... even if it's just for a job.
After breezing though mountains of paperwork and a presentation, I was able to escape for an afternoon of bigtime fun with long-time blogging friend, Jester (right after randomly running into another bloggity friend, Dickie Maxx!).
First it was lunch at Boudin Sourdough (where we both got a slight case of food poisoning?). Then, after neither one of us could think of anything to do, I remembered an ad for "The Walt Disney Family Museum" I had seen yesterday, and away we went.
The museum is a pretty big deal, encompassing three buildings in The Presidio. I never quite figured out what a museum dedicated to the life of Walt Disney is doing in San Francisco, but they couldn't ask for a more beautiful location. The view from the back of the museum's glass panorama wall is great...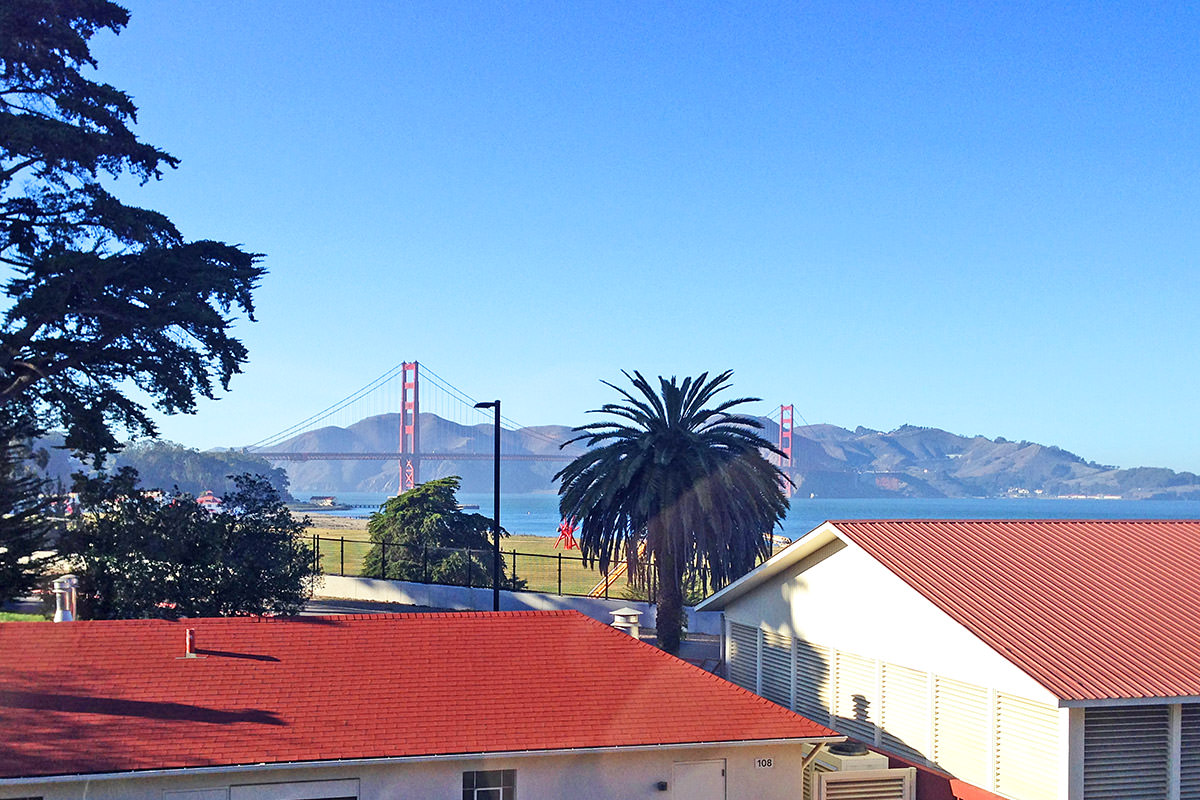 Having nothing to do with the mega-corporation that is The Walt Disney Company, the museum is a non-profit organization dedicated to Disney's life, and was founded by his eldest daughter, Diane (who sadly died last November).
Everything about the museum screams "quality," and the numerous displays all look as thought they could have been designed by Disney Imagineers (and who knows, maybe they were!). The lobby features some of the many awards won by Disney, including his Emmy and numerous Oscars...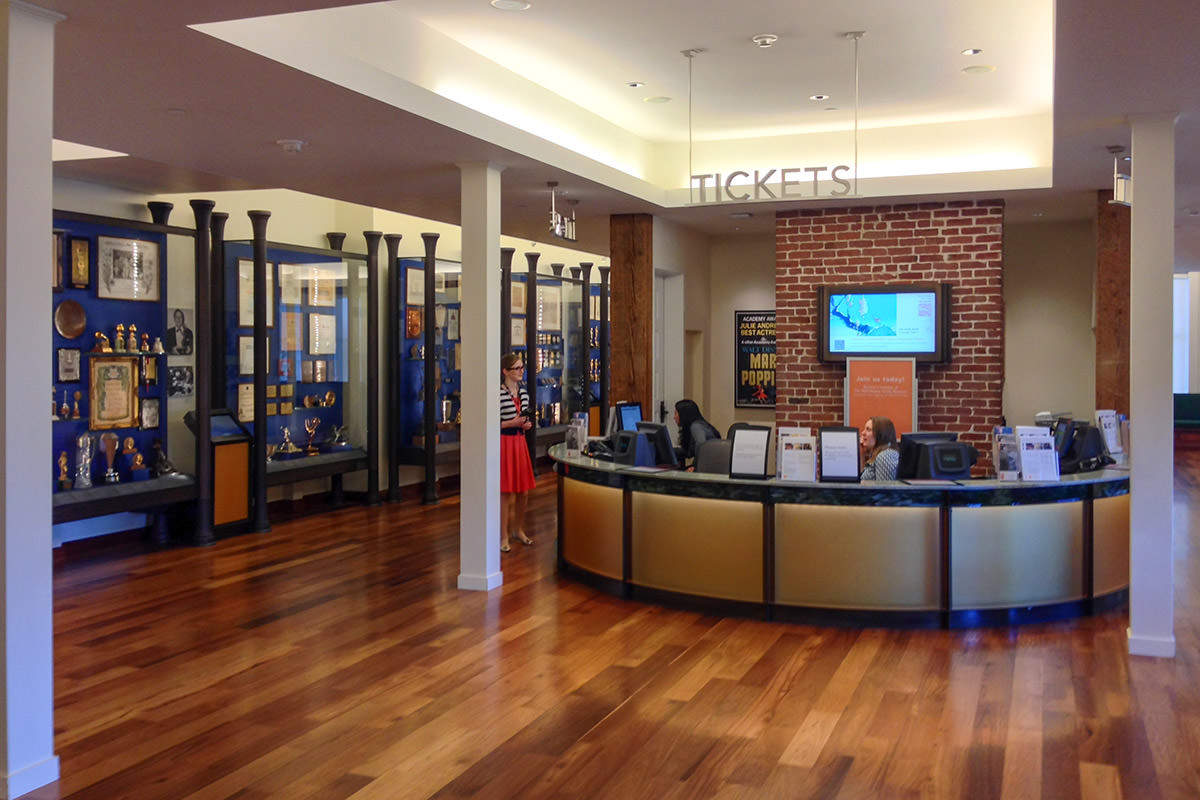 Walt's early days are explored via audio recordings of Disney himself, which are accompanied by fantastic Monty Python-esque animation screens. Throughout the displays are many photos, letters, and other personal effects which are (as with everything in the museum) beautifully exhibited...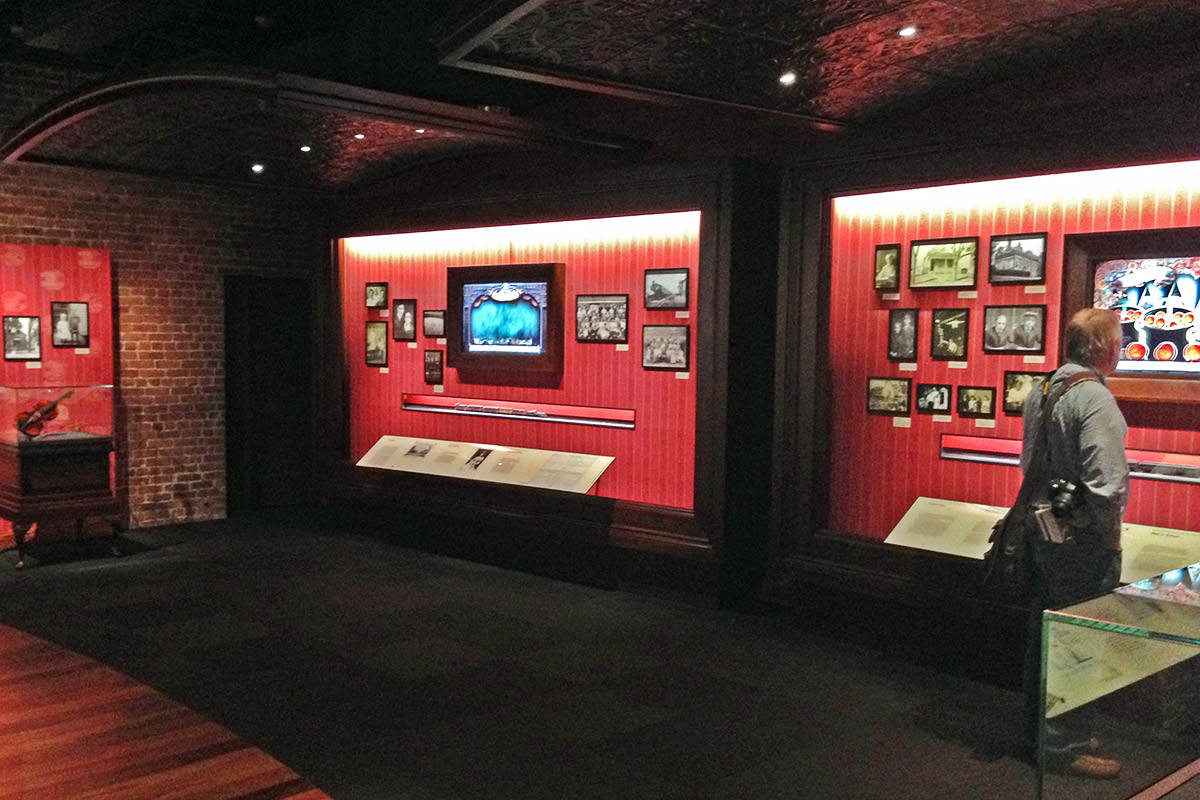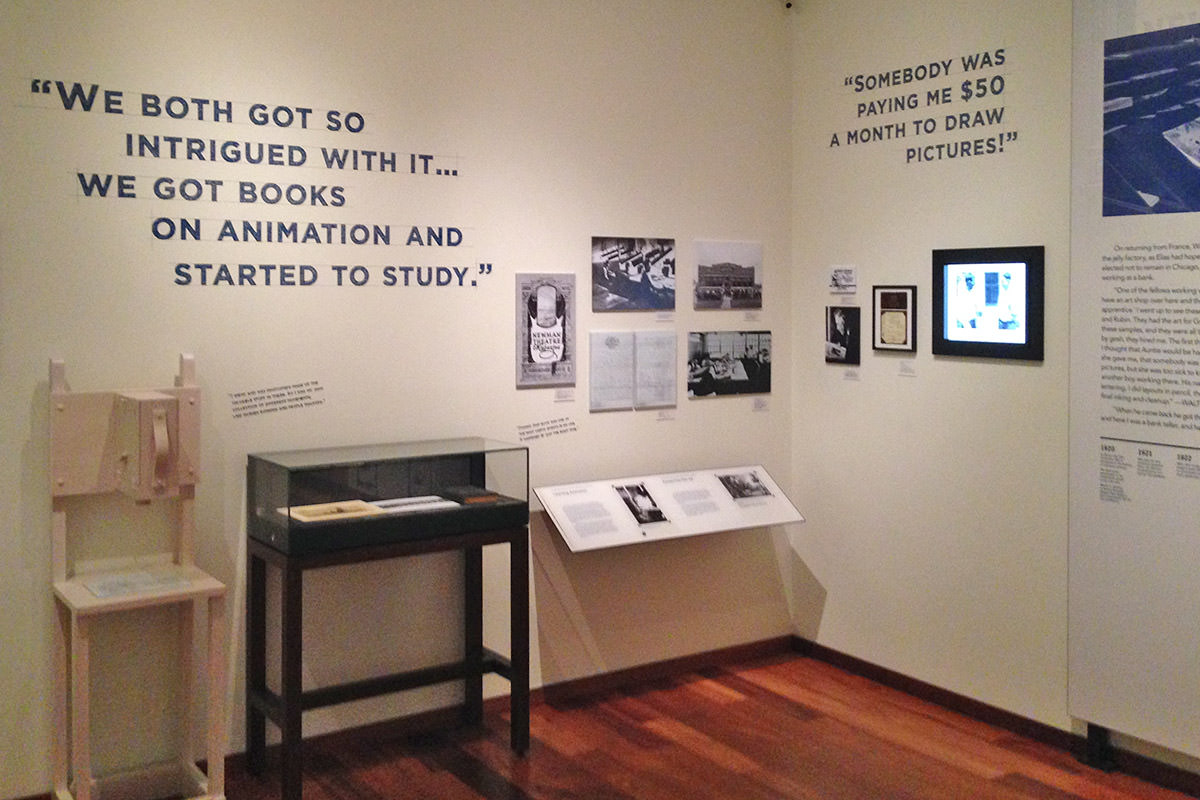 Eventually... inevitably... you get to Mickey Mouse, whose creation is given an entire room. Here begins Disney's many, many innovations when it came to animation, including the way audio was recorded via visual cues. There were no multi-track recorders during those early days, so coming up with the sound for a cartoon was an elaborate affair involving several people working together at the same time. An interactive display shows how it was done...
And, of course there is a nice chunk of Mickey memorabilia...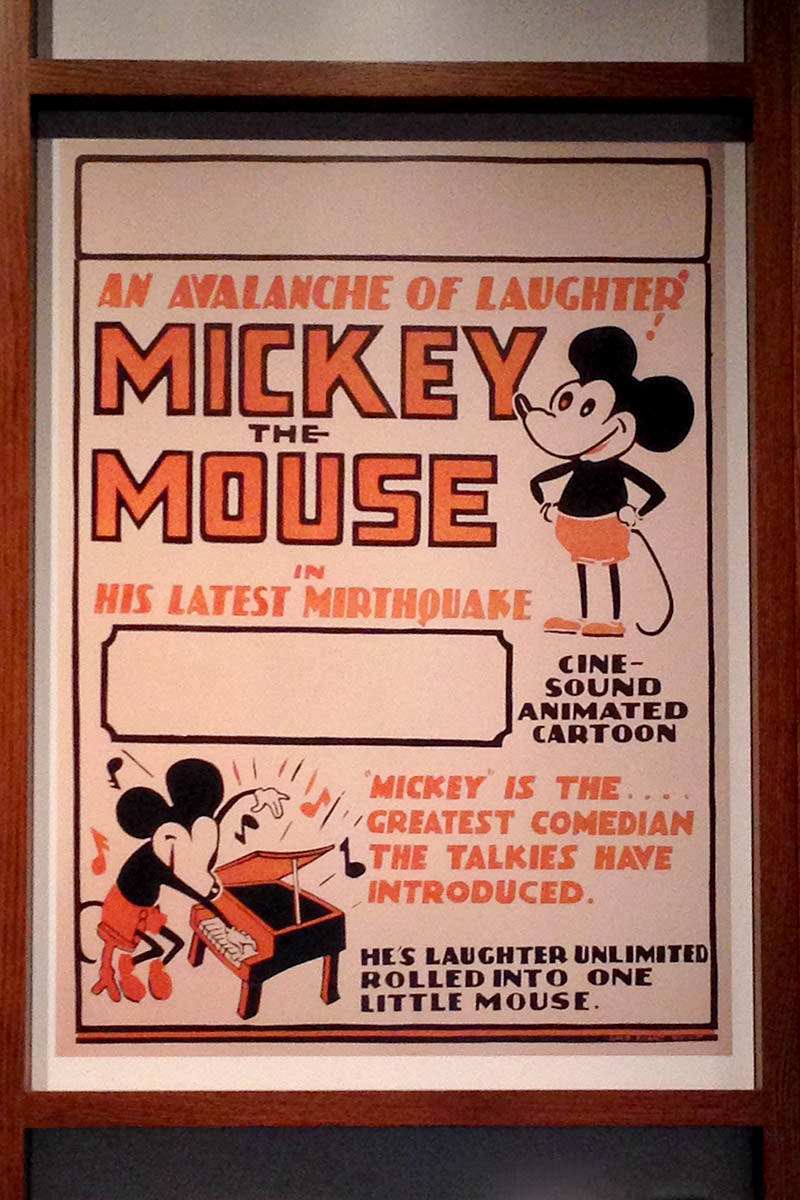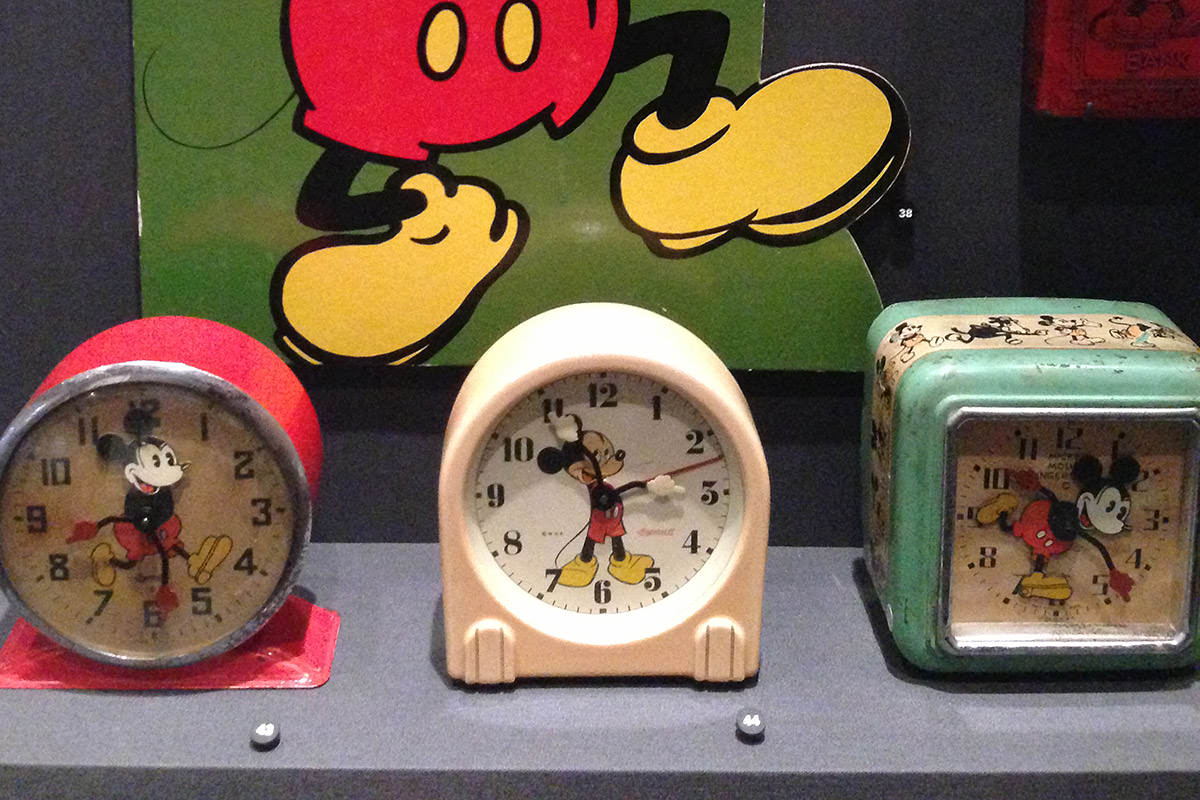 The animation process is explored thoroughly, and displays include many props... including an original Disney animator's desk and the revolutionary multi-plane camera, which added depth and realistic camera panning...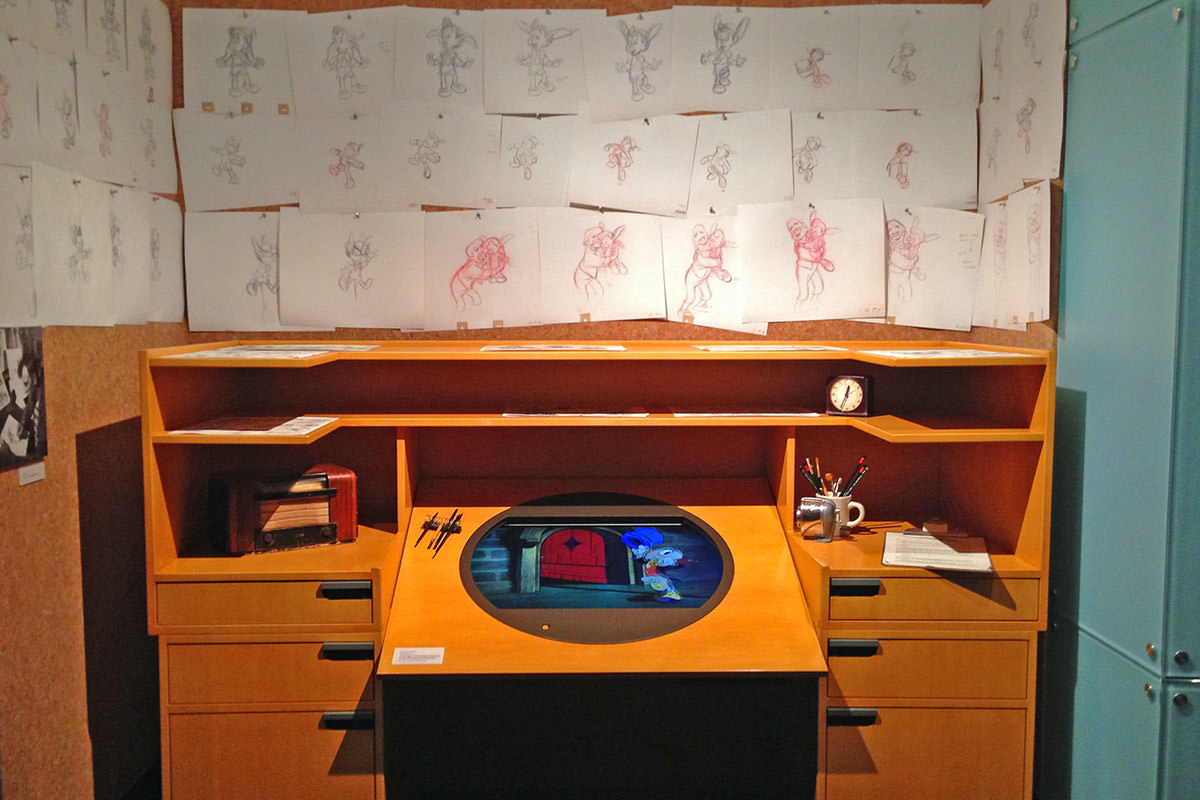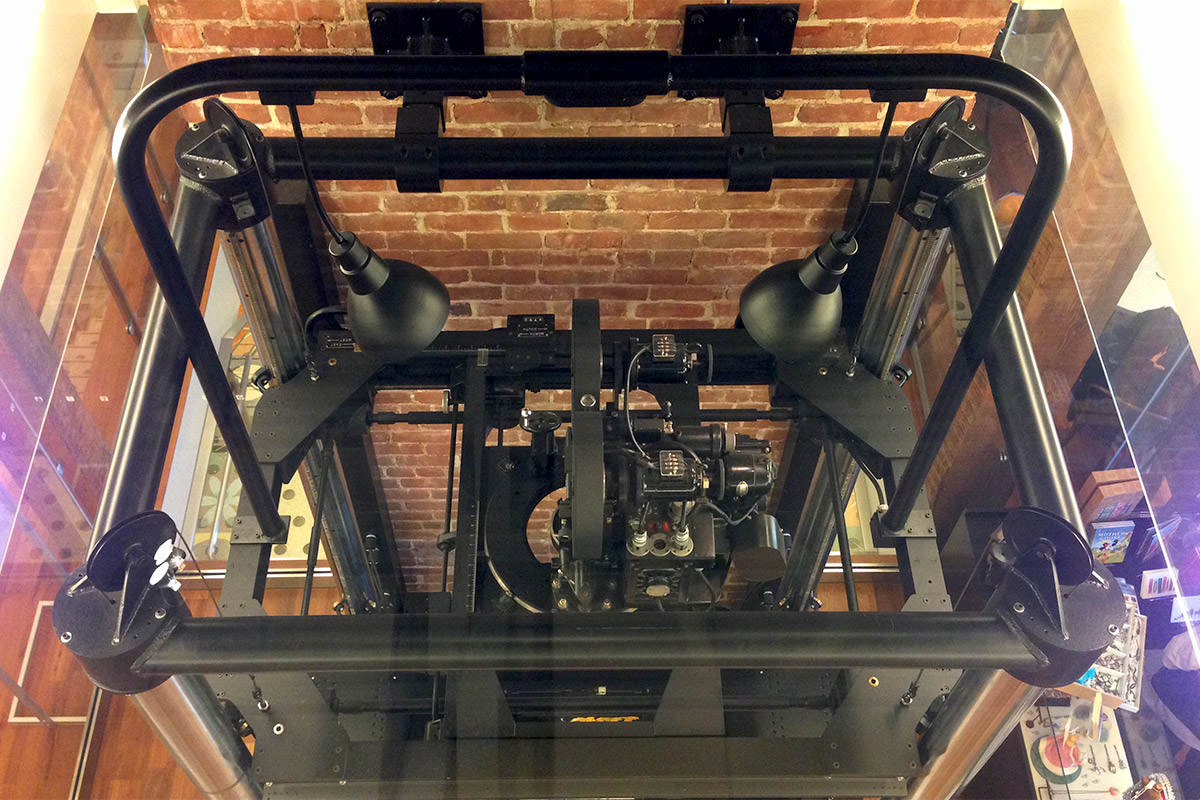 Animation cels, color tests, production drawings... it's all here...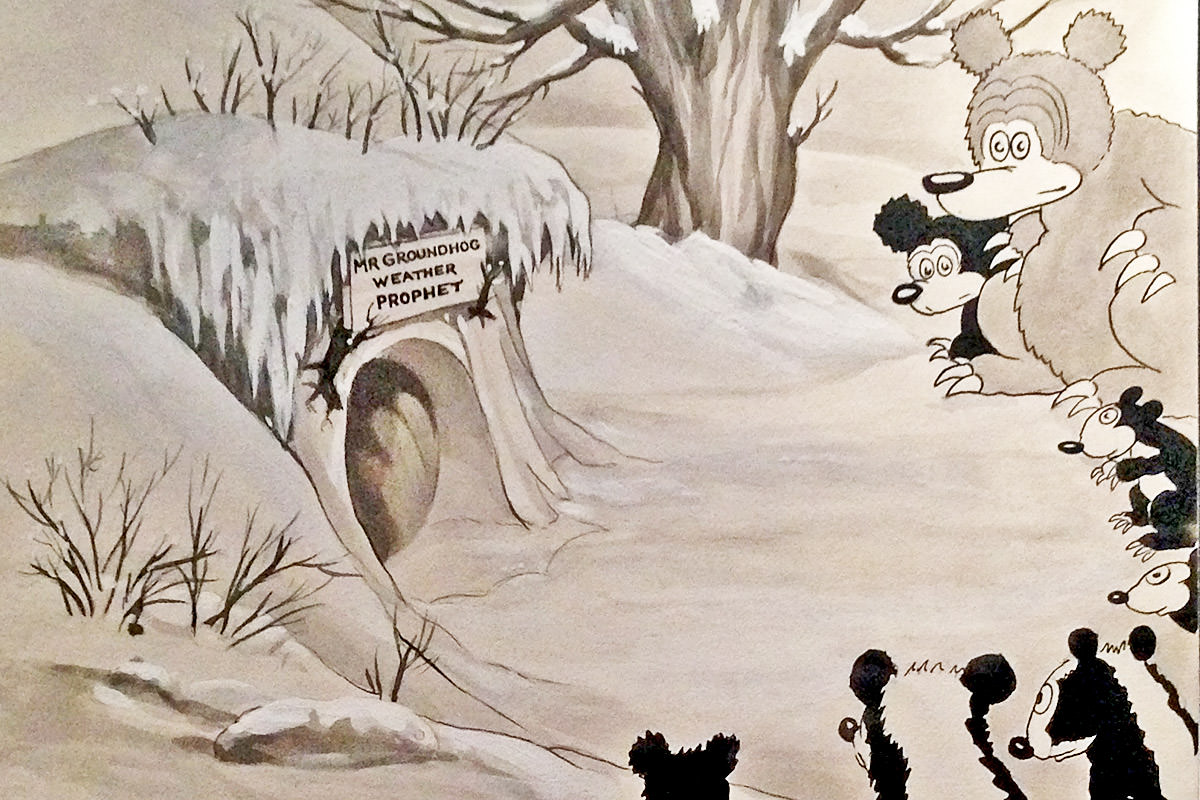 The section on Disney's war-time contributions is interesting. In addition to anti-Nazi propaganda, Disney artists did all kinds of things to support Allied war efforts... including illustrating pin-ups for the troops, which I did not know. Why children were included in the drawings I can't fathom, but there you have it...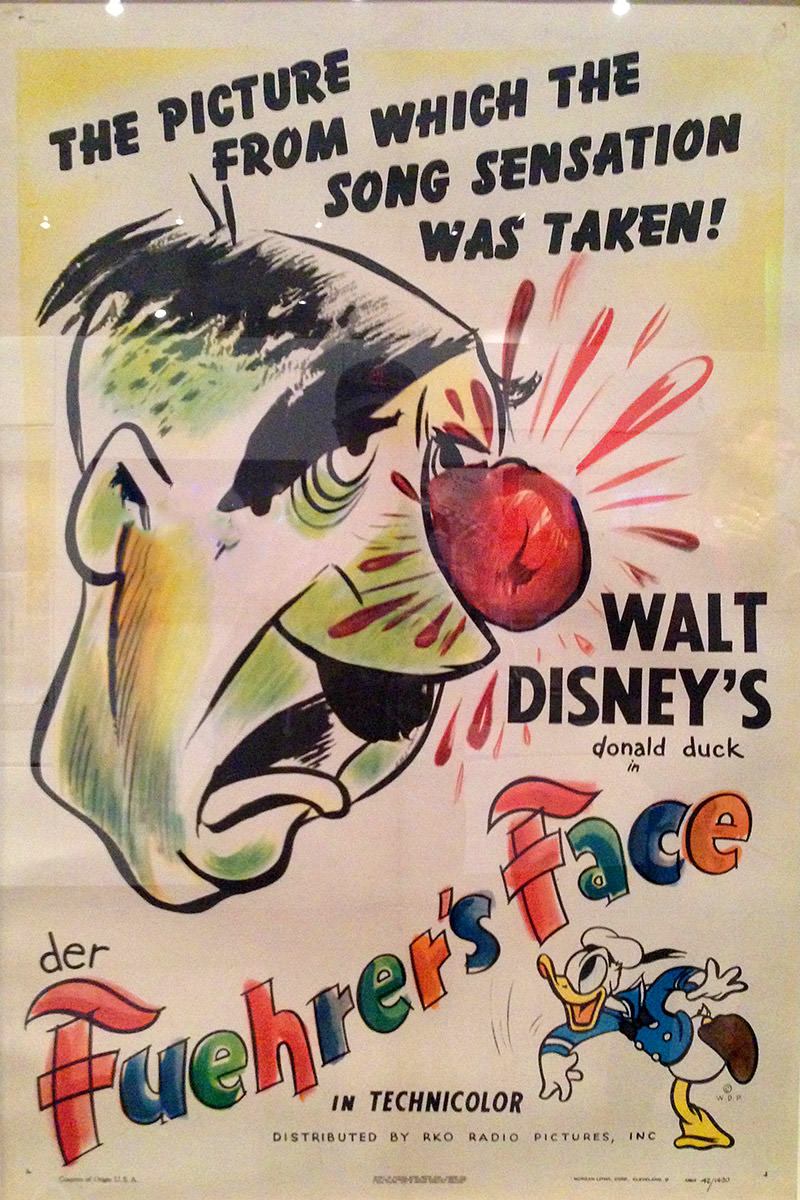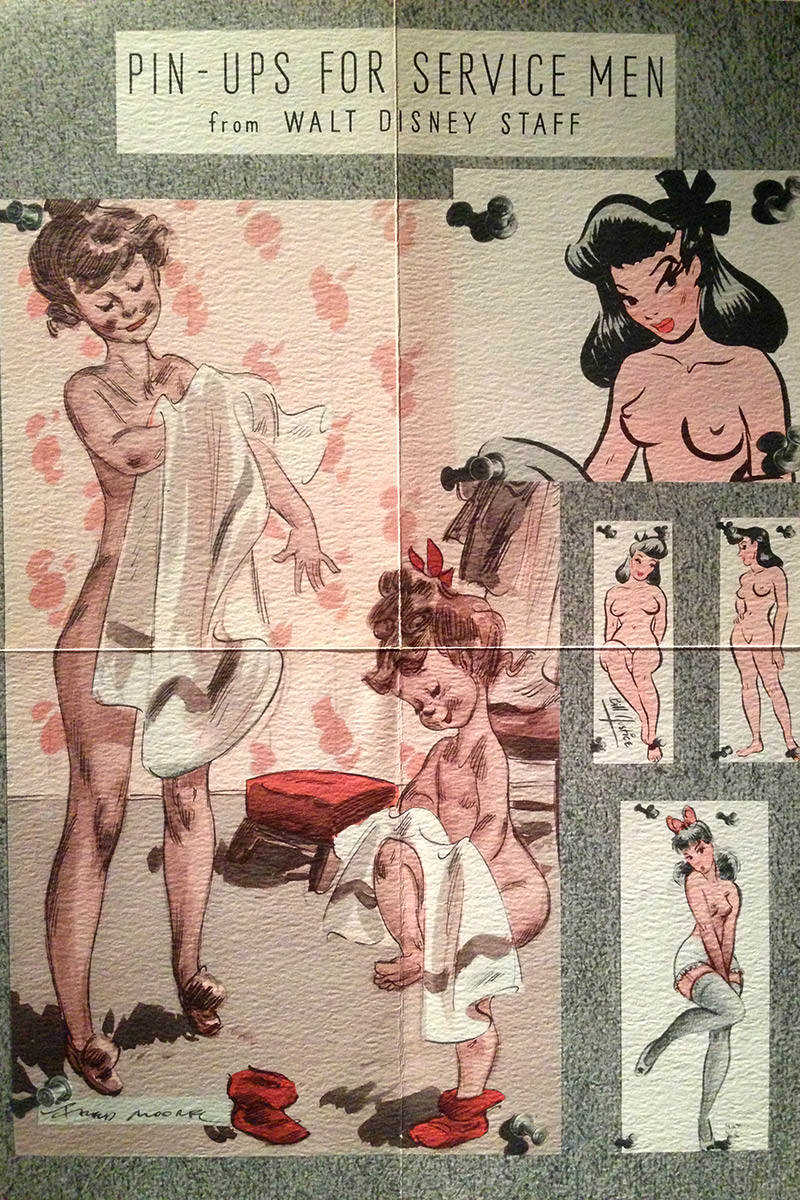 It's not all fun, games, and gratuitous cartoon nudity though... the museum also takes a look at the not-so-nice stuff that Walt went through. Including a cartoonist strike (which Disney attributed to a Communist plot... but wasn't everything back then?)...
And then things get really interesting because... DISNEYLAND!!! Here the museum pulls out all the stops, and leads you through all the planning that went into making the park...

Click photo to embiggen in a new window.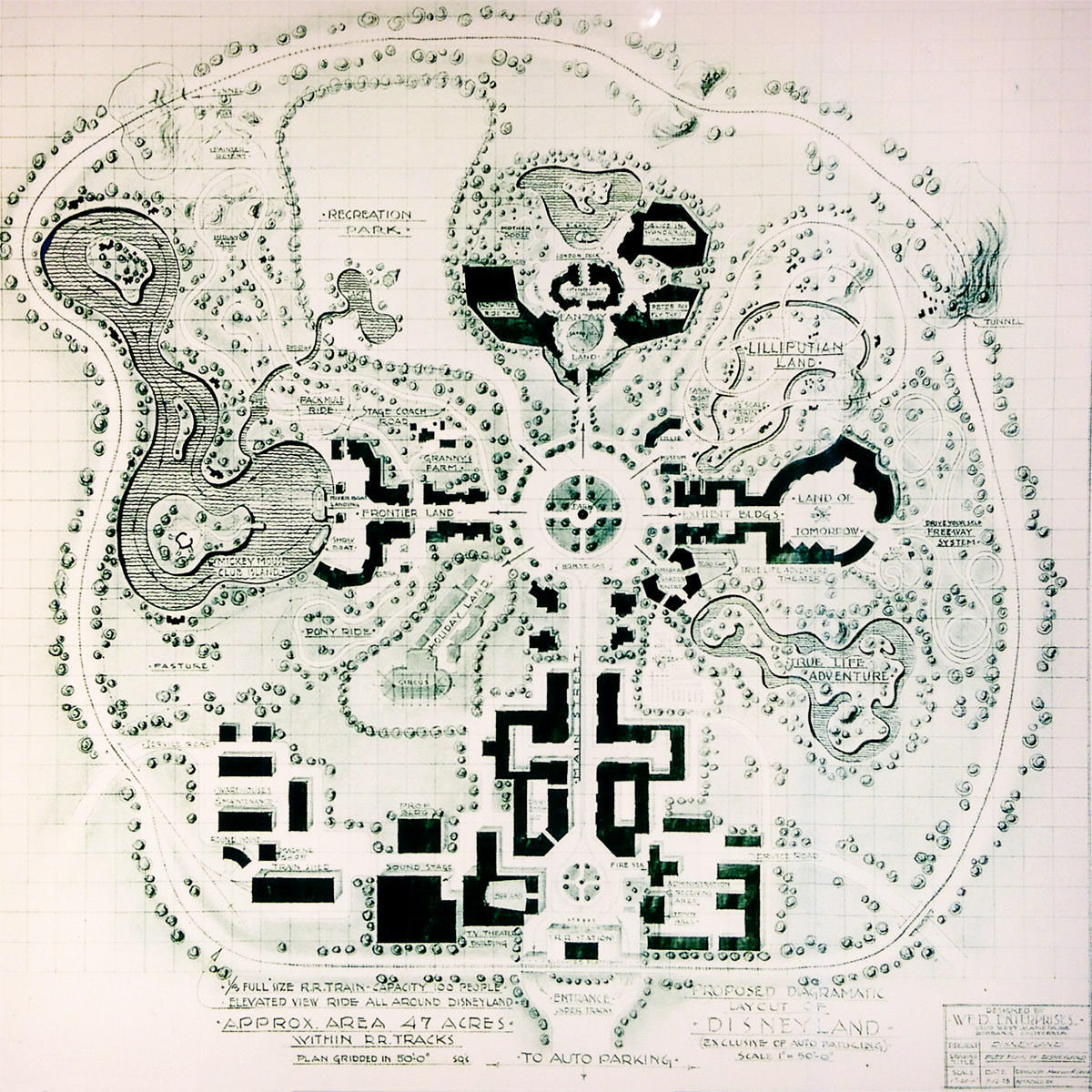 My favorite part of the museum is a relief map of Disneyland... not as it exists, but as Walt Disney had dreamed it would one day be. So much of it is the same as what we ended up with, but very different at the same time. Space Mountain, for example, had the roller coaster on the outside of the structure instead of being a dark ride inside of it. Thunder Mountain Railroad was not the high-speed thrill-ride it turned out to be, but a scenic ride through the American Southwest (and included a ride under a waterfall). It's all just so fascinating. If you're a Disney parks whore like me, you could stare at it for hours...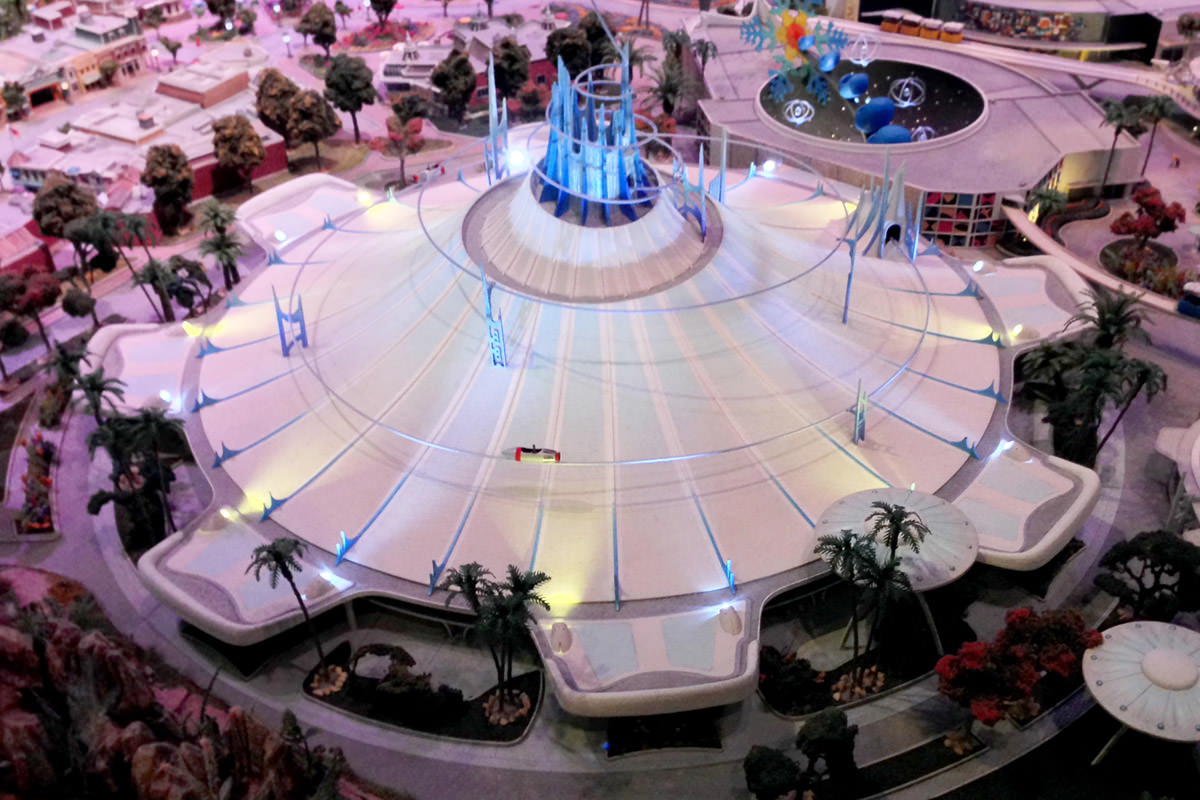 The museum is a cradle-to-grave experience, and includes a nice video montage retrospective of his life as you exit...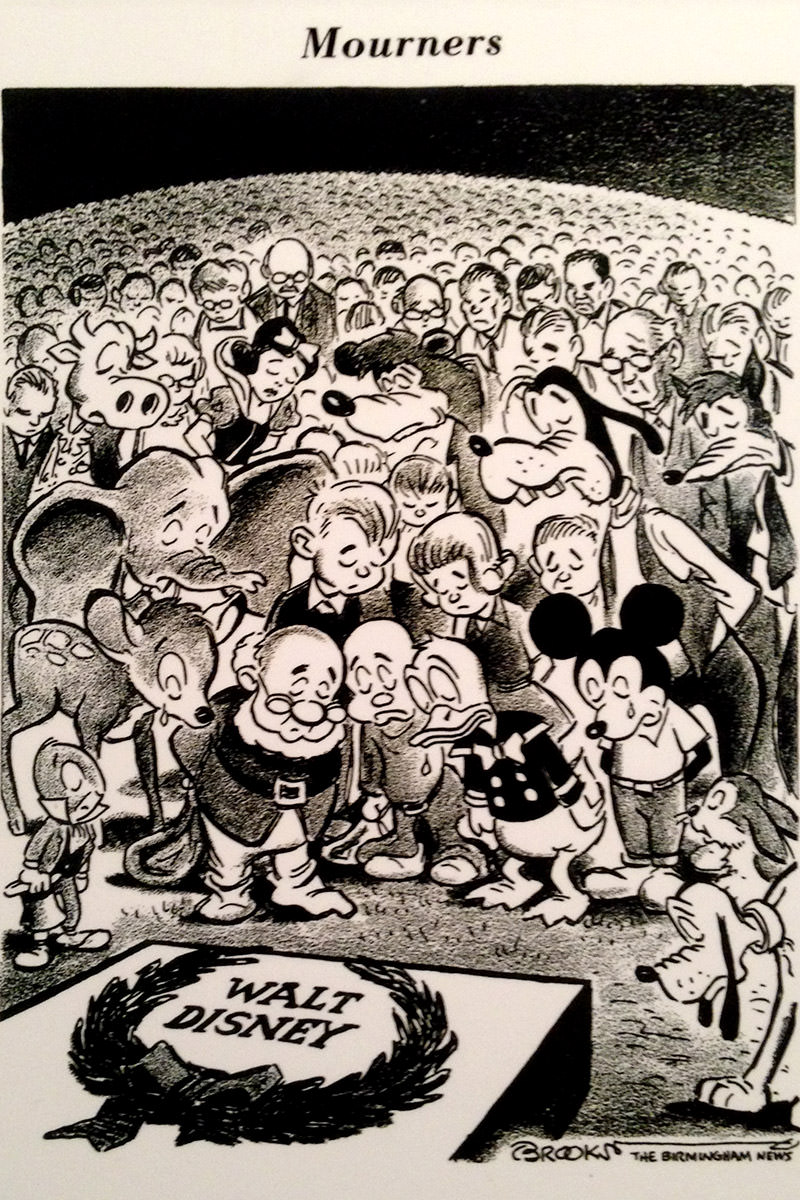 And, no, you don't get to see Walt Disney's cryogenically-preserved body at the end. You do get to see a very nice tribute to one of Walt Disney's favorite artists, the incomparable Mary Blair, if you go down to the restroom level though...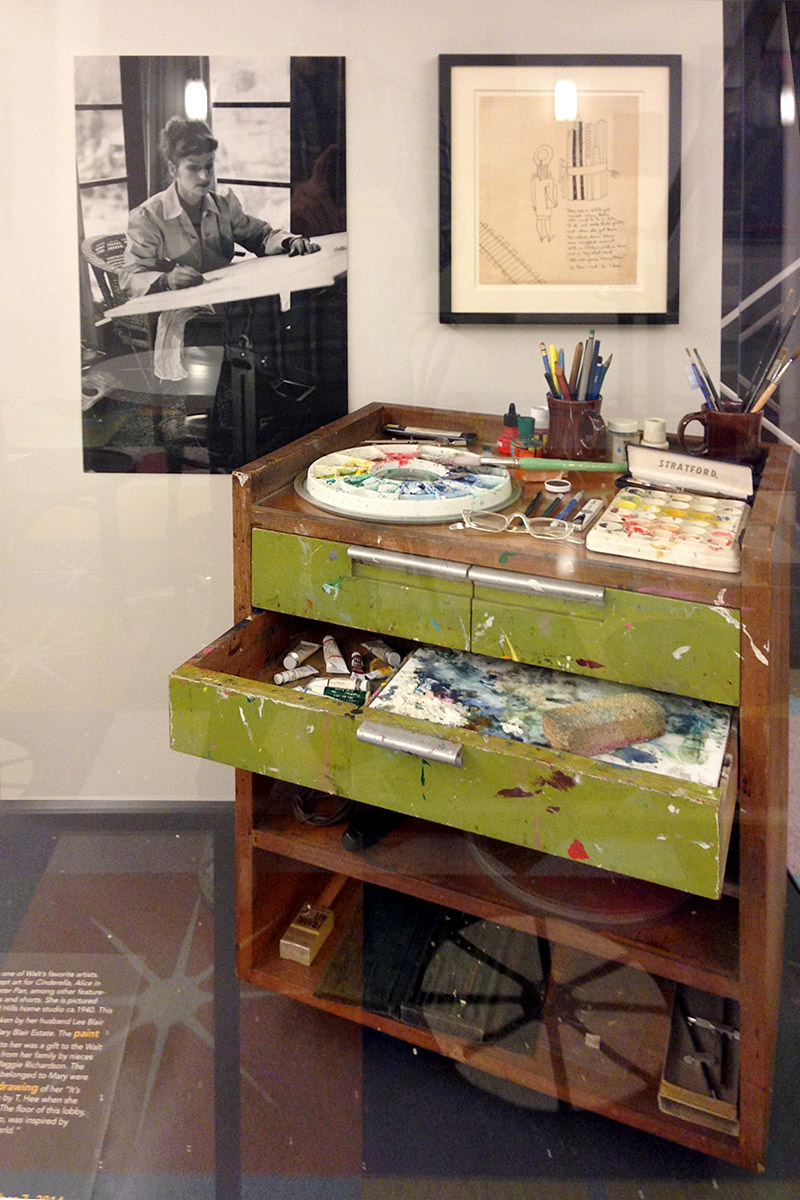 All in all... the museum is worth your valuable time to visit. I had a great time, could have spent the entire day here, and thought it was worth the $20 price of admission because there's just so much... stuff... to see.
Since taxis didn't seem to exist in The Presidio, we decided to try an Uber driver. For those not in the know, "Uber" is an iPhone app that allows you to call a car to your location and have them drive you to your destination. It's pretty cool, because you are given a map with a real-time GPS location of your driver, the driver's name, a car model, license plate number, and an estimated time of arrival. For the budget-conscious, there's an Uber-X service, where you can hire regular people driving their own vehicles to give you a ride. In San Francisco, the price is up to 35% cheaper than hiring a taxi. Needless to say, this is not without controversy. Taxis are regulated... have experienced, knowledgeable drivers... and operate under safety standards dictated by the city. With Uber, you're just getting some dude and their car.
The first diver I tapped was nearby and had an estimated arrival time of four minutes. But, even after calling me, he couldn't figure out how to enter The Presidio and ended up driving all around it trying to find a way to get to us. It was pretty comical watching his GPS location on the map, because he'd drive one way... get frustrated... turn around... drive the other way... get frustrated... turn around... AND EVENTUALLY CANCEL OUR PICK-UP BECAUSE HE COULDN'T FIGURE OUT HOW TO FIND AN ENTRANCE! I was relieved to get the cancelation, because the ETA went from 4 minutes... to 8 minutes... to 12 minutes... and I was going nuts (on the bright side, we got to watch the worst 20-minute parallel parking job EVER).
When I tapped a new driver, he was much more knowledgable on how to get to THIS MAJOR CITY LANDMARK, and picked us up in just five minutes. Nice guy too.
If you want to try Uber for yourself (and live in a city it services) you can get $20 applied to your first ride by using the promo code ba9az (just tap the little "person" icon in the upper-left corner of the FREE Uber App and go to the PROMOTIONS link).

Anyway... Jester and I goofed around the Mission District for a while, and eventually decided to find a tapas bar for dinner. Yelp suggested a tiny little place called Lolo, and off we went...
...to a fantastic meal. Seriously delicious food. The guacamole was flavorful and amazing... the chips super-crispy... the corn with crema was so tasty and sweet it was like candy... the quesadillas unique and mouthwatering... the flaming cauldron of melted cheese was creamy and dangerous*... the berries and mascarpone with honey crumbles was mind-blowing... everything was great, and the service excellent as well. Highest recommendation for Lolo!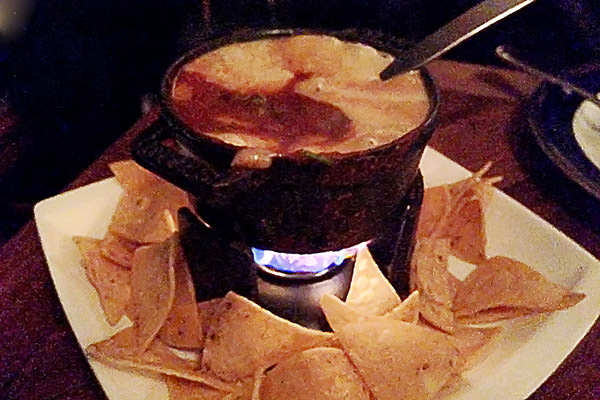 *Dangerous because the cheese is kept melted under an open flame and, if you're not careful (like me), you can set your chips on fire!

Thus ends my first day of adventure in Sanfrisco, and how great was that? The kid complaining about the city this morning obviously didn't spend time with Jester, Mickey Mouse, and a flaming cauldron of cheese.

The fascinating thing about hanging out with Jenny and her TequilaCon Planning Posse is how much it has altered my life... even though I was only exposed to them for a short period of time. Somehow I've returned home with a completely new vocabulary that made perfect sense in Santa Fe, but which nobody here can understand. I'll start talking to somebody, and they'll just wander off scratching their head all confused.
Just in case it starts seeping into my blog entries, I thought I'd take a minute to define some of the most common new vocabulary which has been permanently embedded in my brain...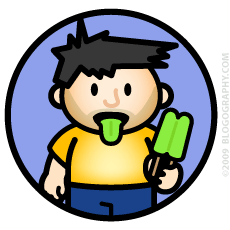 POPSICLE or POPSICLE NASTY.
Meaning: Very, very wrong or messed up. Unethical, perverted, or naughty.
Usage: "Wow, good thing I asked to see ID before I rented that hooker... she was only fourteen years old! - That would have been so popsicle!"
Origin: Jenny's infatuation with Family Guy quotes. In one episode, Herbert the pedophile pervert tries to tempt Chris Griffin to his basement by promising him free popsicles.
&nbsp
SHARK EXTREME or SHARKY.
Meaning: Way beyond normal parameters. Eclipsing the extreme with it's extremeness. Badass.
Usage: "I'm not just rollerblading down Mt. Kilimanjaro... I'm rollerblading down Mt. Kilimanjaro shark extreme because I'm doing it naked! Yeah, I'm sharky that way."
Origin: Playing "Apples to Apples" and having to choose whether Hitler or Sharks better define "extreme." Jenny has the full story here.
&nbsp
OHH NAHOOOOOO! ("oh no") or AHY KNAHOOOOOO! ("I know")
Meaning: Disbelief followed by emphatic agreement.
Usage: "OHH NAHOOOOOO! TequilaCon 10 is going to be in Wasilla, Alaska!" — "AHY KNAHOOOOOO!"
Origin: That would be Jenny's addiction to Family Guy again... this time it's quoted from Bruce.
&nbsp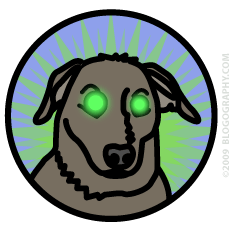 ZOMBIE DOG.
Meaning: Something terrifyingly evil. Beyond scary.
Usage: "Holy crap! Dick Cheney just shot somebody in the face and then laughed while he took away their health care! Now that's Zombie Dog cold!"
Origin: Driving back from Taos, Jenny made the mistake of slowing down when she saw some dogs near the road. This sign of weakness was all they needed to attack, but not before psyching us out by staring at us with their cold, dead eyes.
&nbsp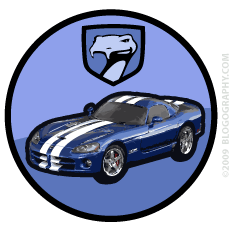 VIPER.
Meaning: Unbelievably cool. Mind-blowingly awesome.
Usage: "Dave's blog is so viper! I can't believe he doesn't charge us to read it."
Origin: Jenny's conversation with her seat-mate on the flight to Albuquerque. She's got the whole story here.
&nbsp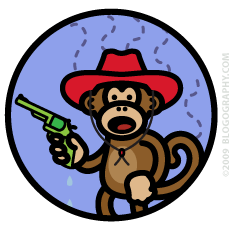 USED COWBOY.
Meaning: Stinky. Smelling bad.
Usage: "I was going to have the broccoli casserole, but it was all used cowboy so I got the cheese sandwich instead."
Origin: Do you know what happens when you pack four pairs of used cowboy boots into Jenny's sealed van in 90-degree heat? You get a very smelly van that reeks of used cowboy.
&nbsp
And now I think I'll try to get some sleep because I am shark extreme tired.