Posted on November 6th, 2016

SUNDAY BEGAT SUNDAY AND SUNDAY IS SUNDAY, because an all new Bullet Sunday starts... now...

• Butter. A friend of a friend closed his restaurant last December. A while back he was asked if he would share some of his favorite recipes and he did. Then somebody asked him how in the heck he made his burgers taste so good. His answer? "Butter and salt." Saturate the buns in butter before grilling them. Just before flipping, salt and pepper the patty (his restaurant had a touch of garlic powder in the mix) then flip and add more salt. Sodium nightmare? Yes. But restaurants don't have to post Nutrition Facts, so that's how he made his burgers taste great. Tonight I gave it a try with my Boca Burger patties. *AMAZING* The abundance of butter and salt totally takes them to the next level. High blood pressure, here I come!

• Voter. Just sayin'...
Why American's aren't rioting in the streets for an end to our fucked-up two-party system I will never know.

• Wierd World. Oh Lord, Really? Pat Robertson's crazy shit is hilarious, yes, but there are people who actually believe the words he's saying! I mean, the gays are going to force me to like bestiality? BUT I DON'T WANT TO FUCK A GOAT!!! THANKS, THE GAYS!!!
This guy is bat-shit crazy. Genuinely certifiable. Scary insane.

• OH IT IS ON! Heinz starts making yellow mustard... SO NOW FRENCH'S IS MAKING KETCHUP! =BOOM!=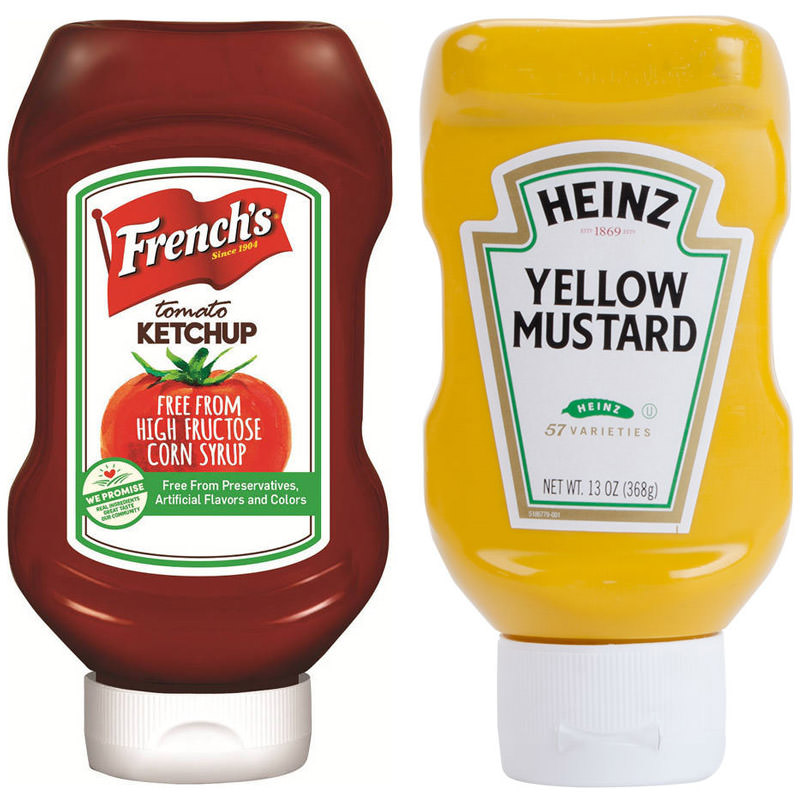 Which one is making mayonnaise next? And will Hellman's start making ketchup and yellow mustard of their own in retalliation?

• Dipshit Pie! Trae Crowder has become one of my favorite vloggers. His unique take on politics is comedy gold, and this was one of my favorites these past months...
Oh noooo.... where are we going to get our meth and pontoon boats?

• DNCE. While I was on sabbatical, I got hooked on DNCE's album Swaay for my "Album of the Summer." Their first video, Cake By The Ocean was catchy as hell and I was instantly addicted...
When they released their next video for Toothbrush, I was baffled by people calling lead singer Joe Jonas "brave" and "progressive" for featuring a plus-size model. IT'S ASHLEY FUCKING GRAHAM!!! She's one of the hottest women on the planet! I mean, seriously, there are guys who would take a look at ASHLEY FUCKING GRAHAM and say "No thank you?" It's not like he put a regular human woman in his video... IT'S ASHLEY FUCKING GRAHAM! Oh how brave of him! He was progressive enough to make out with ASHLEY FUCKING GRAHAM in his video! Give me a break.
The last video was for Body Moves, which was another catchy, high-energy track...
I have no idea if this was just a side-project for Joe Jonas or what. It will be interesting to see if the band stays together for another album. I sure hope so.

And... as good as it feels to be shootin' bullets again, this here Bullet Sunday is at an end.
Posted on May 19th, 2016

Oh dear. Trae done got his red up again.
I don't consider myself a liberal (despite being liberal-minded) nor a redneck (despite living in Redneckistan)... but I want to have Trae Crowder's babies. He is so flawlessly on-point in his videos that nine months of suffering would be worth it...
Give this guy a TV talk show. In character. Seriously.
Posted on May 2nd, 2016

As it should come as no surprise to anybody, cats are weird.
My cats Jake and Jenny seem weirder than most, as they do inexplicably crazy crap a dozen times a day. And while it's impossible to know exactly what is going on in that fuzzy little head of theirs, TED has released a video which attempts to explain some of what's going on...
I dunno. That just makes cats even weirder to me.
And because I just can't get enough TED, here's another video that's worth a watch...
And now I'm feeling sick. THANKS, TED!
Posted on March 17th, 2016

You know how when you're little and magic is real and the world is ripe with possibilities?
Even impossible possibilities?
But then you grow older and more cynical and the magic dies and you'd give anything to go back to a time when you could believe again?
The look on the monkey's face is priceless. That's what happens when you can believe that anything is possible.
Even the impossible.
Posted on January 4th, 2016

A new year, 52 new opportunities for bullets, because Bullet Sunday on Monday starts... now...

• STRANGE! As a huge, huge, massively huge devotee of the Marvel Studios films, I'm ecstatic that The Powers The Be are finally getting around to exploring the mystical, magical side of the Marvel Universe. I've long been a fan of Doctor Strange, and everything we've been teased with shows that they're doing it right. Starting with the casting of Benedict Cumberbatch...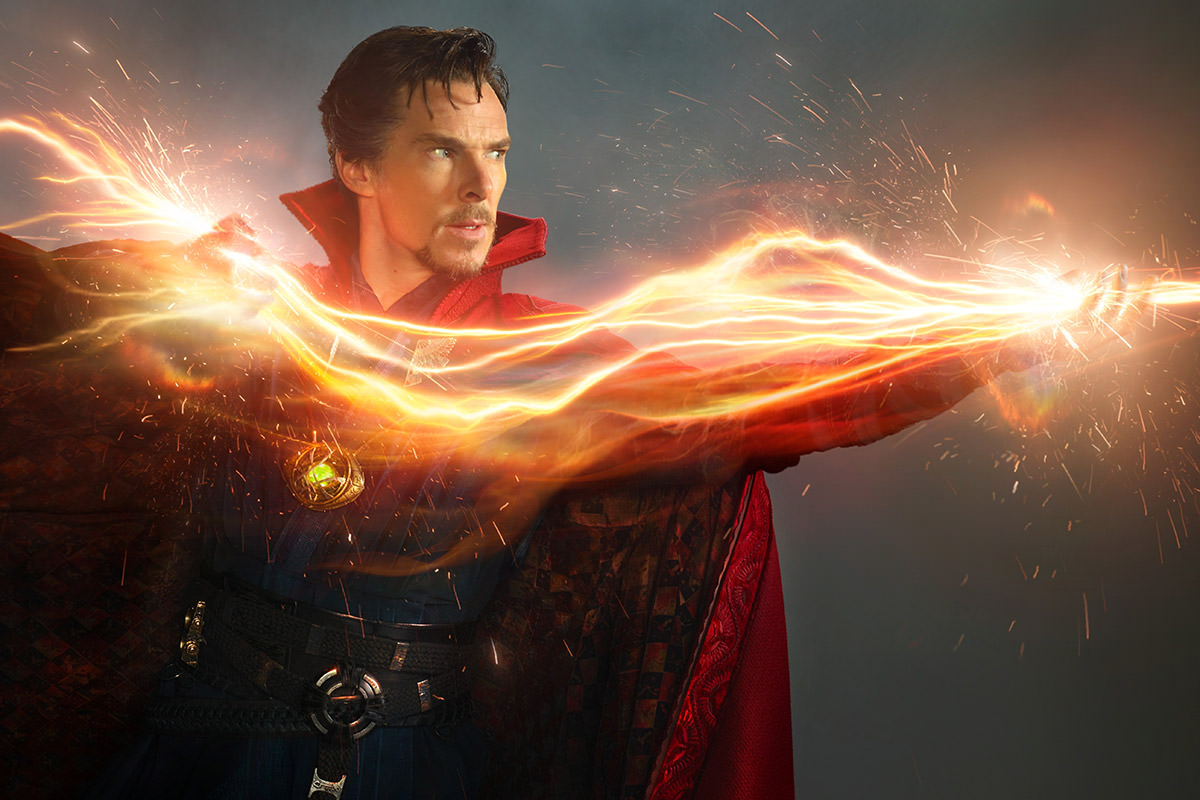 Will be very interested to see how they integrate magic into the Marvel Cinematic Universe. That's going to be a delicate line to walk.

• ARETHA! Watching Carole King's reaction is almost as entertaining as watching Aretha Franklin flawlessly belt out her song at age 73. Almost.
Talent like that don't come along every day.

• WEESA GONNA DIIIIE! I loathe the Star Wars prequels with the burning hatred of a thousand suns. And then there's this...
Not that it would make me hate Jar Jar Binks any less, but it would certainly make me feel better about his presence in those shitty films.

• Grapes! "I sold Star Wars to white slavers?" Really? Sour grapes are sour. Geroge Lucas is just pissed that people loathe his shitty prequel movies with a passion reserved for explosive diarrhea while JJ Abrams unleashed the Star Wars film everybody wanted. The Force Awakens is on target to becoming the most successful movie in the history of the universe, and that's gotta hurt. Though I'm sure the billions of dollars Lucas got for selling off Lucasfilm to the "White Slavers" at Disney is some small consolation. Time to go count your money and shut the fuck up, George.

• ZONE! I'm the mayor of The Friend Zone...
It's funny because it's true.

Thanks, internet, I needed that.
Posted on December 21st, 2015

Thanks to Home Automation Week, Bullet Sunday is on Monday and starts... now...

• The 1975! Definitely a highlight of my week... if not a highlight of my entire year... was flying to San Francisco so I could see The 1975 in concert with Jester. This has quickly become one of my very favorite bands, and their live show did not disappoint. Not only did they play tracks from their flawless debut album, there was plenty of amazing new stuff off their forthcoming one. Like my favorite song of the night, Change of Heart...
I was very surprised by how fantastic their stage set was. It's dead simple... consisting of a large video screen and four video columns... but it's what they DO with it that made the show so spectacular. If you have a chance to see them in concert (which might be tough... they're selling out everywhere) by all means give them a shot.

• Elephant Walk! When I was on vacation in Africa last year, my first stop on safari was at Ruckomechi camp in Zimbabwe. It's a beautiful reserve in a region known as "Mana Pools" and is billed as "The Elephant's Favourite Camp" because elephants are roaming around everywhere. They were always around, and you are constantly running across them throughout your time at camp... I even found an elephant in my shower once. For the most part, if you leave the elephants alone, they leave you alone. Just don't approach them. And absolutely do NOT get near a baby elephant unless you want a momma elephant getting annoyed with you. I loved having the elephants around, and never once had any problems with them. Which is why I was surprised to see this viral video going around of an elephant attack that was most definitely shot at Ruckomechi camp. I ate at that very table...
While this incident is alarming, it also has to be exceedingly rare, because thousands of guests (including me) have been through Ruckomechi Camp without incident. Hopefully this won't dissuade people from visiting, because it is easily one of the most amazing experiences of my entire life.

• Star Wars! I have no intention of seeing Star Wars: The Force Awakens while the hype is still running high. While I love Star Wars, that's greatly overshadowed by my hatred of people at the movies now-a-days. Used to be you only had to worry about people talking during the film. Now you've got mobile phones, which has made things even worse. I'm doing my best to avoid spoilers for The Force Awakens, but am still getting excited by the build-up to the movie. And this video by Jimmy Fallon with The Roots and stars of Star Wars is pretty awesome...

• Feeding! Probably one of the funniest things I've seen all year...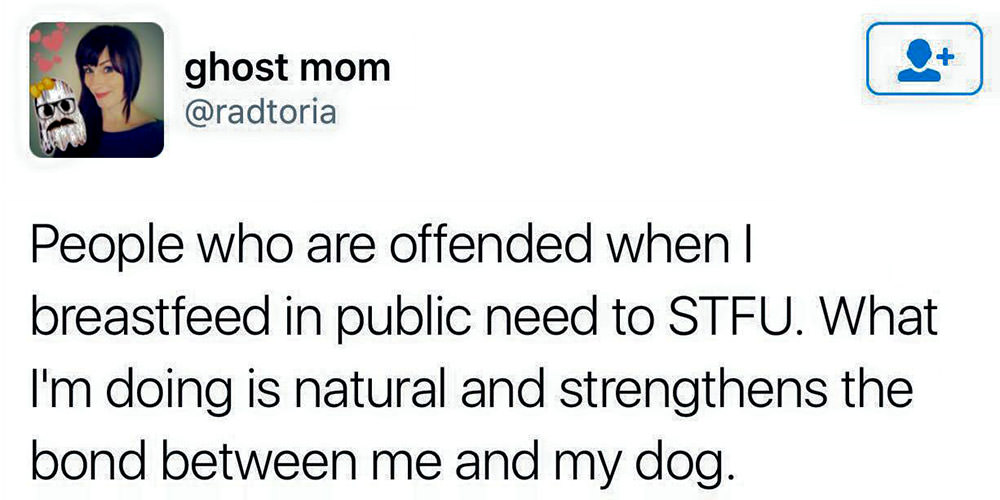 • Kitten! And now, before I go, the most heartwarming thing I've seen all week...
Amazing. I love happy endings like this. Best of luck, Lazarus!

Enjoy the rest of your Monday, everybody!
Posted on October 23rd, 2015

It's been a fairly stress-filled week.
I don't know that my weekend will be any easier, but at least I have a quick trip to look forward to on Monday.
And now? Nachos!