Posted on June 7th, 2017

Work has been killing me as of late, which means I don't have time for anything but working. Part of it is my fault... I volunteered for a project I really shouldn't have with all I've got going on... but blame doesn't much matter when deadlines are looming.
And so. Work. Nothing else.
Well... nothing except trying to get my year-end vacation arranged.
Last night I built the flight itinerary that gets me to Buenos Aires. It was such a long process with so many pro/con decisions to weigh that I ultimately left it so I could take a look with fresh eyes this morning. When I woke up, I was more confused than ever, so I decided to leave it until lunch. At noon I waded through it all again but still couldn't decide what I wanted to do. The plan was to take another look tonight after dinner, but the thought of looking at it again was filling me with dread. So while I was waiting for my computer to run a backup up this afternoon, I logged in, booked the flight as it was, and will just trust it will all work out. If not, I guess I'm stuck in South America for a while...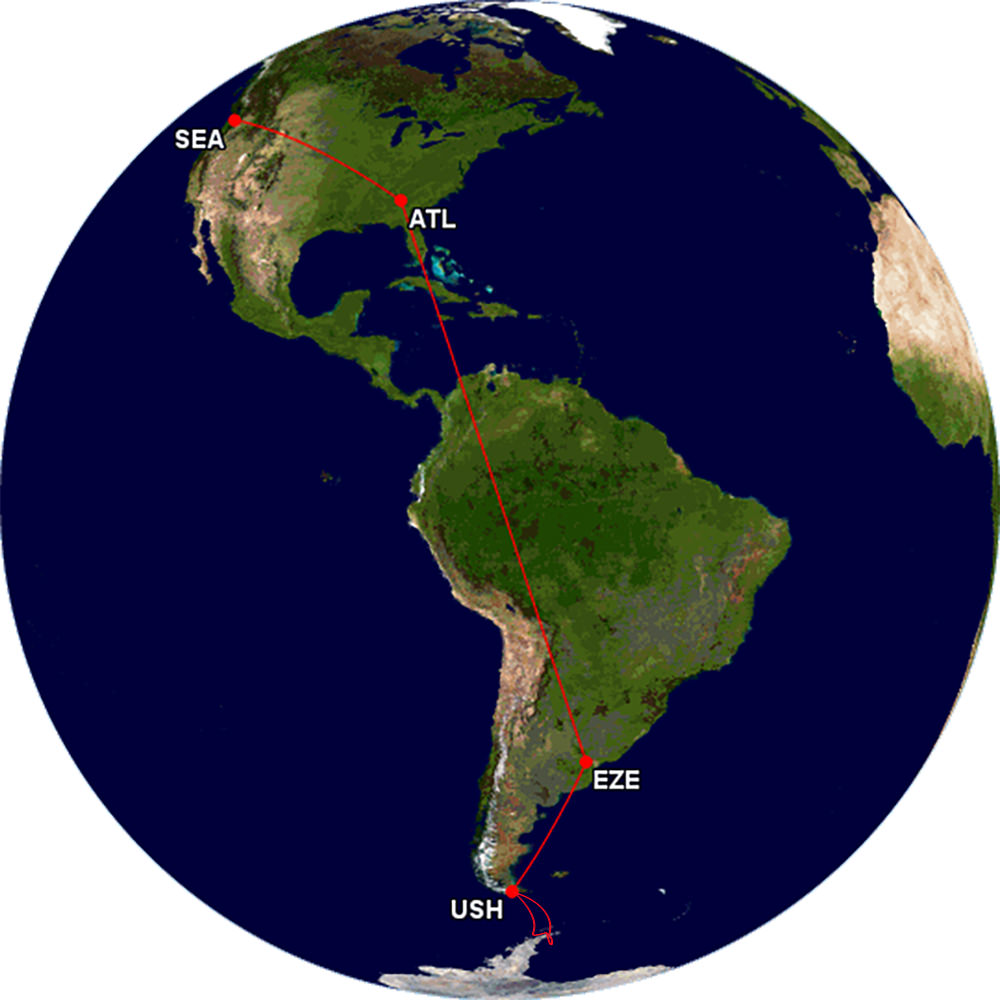 8,600 miles of flying. Which is not quite as bad as the 10,600 miles it took to get to Johannesburg on my last big vacation.
But, still... quite a lot of flying.
Posted on August 17th, 2015

Originally I had two business meet-ups and a dinner meeting peppered throughout my trip to Los Angeles... plus a birthday party (happy 95th, grandpa!). After landing I ended up with another meeting, which meant I'd be working every day I'm in the city. This was a major bummer, so I arranged to push all my work to Monday (today!) so I could enjoy time with family and friends over the weekend.
Which was a fantastic idea.
Until I woke up this morning and realized I would be dragging my ass from one end of L.A. to the other. Which pretty much means an entire day stuck in traffic between meetings.
But there were bright spots along the way.
I had time to stop at Pink's for a Patt Morrison Baja Vegan Dog, one of my favorite things...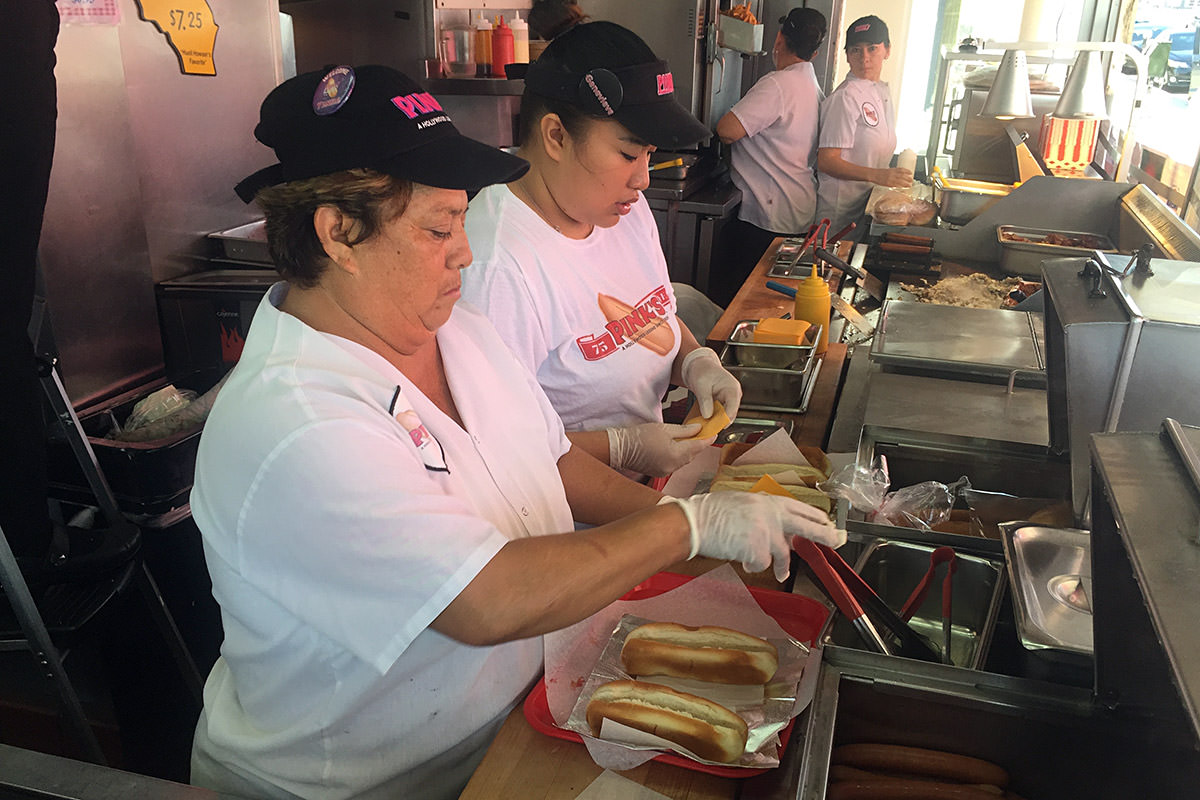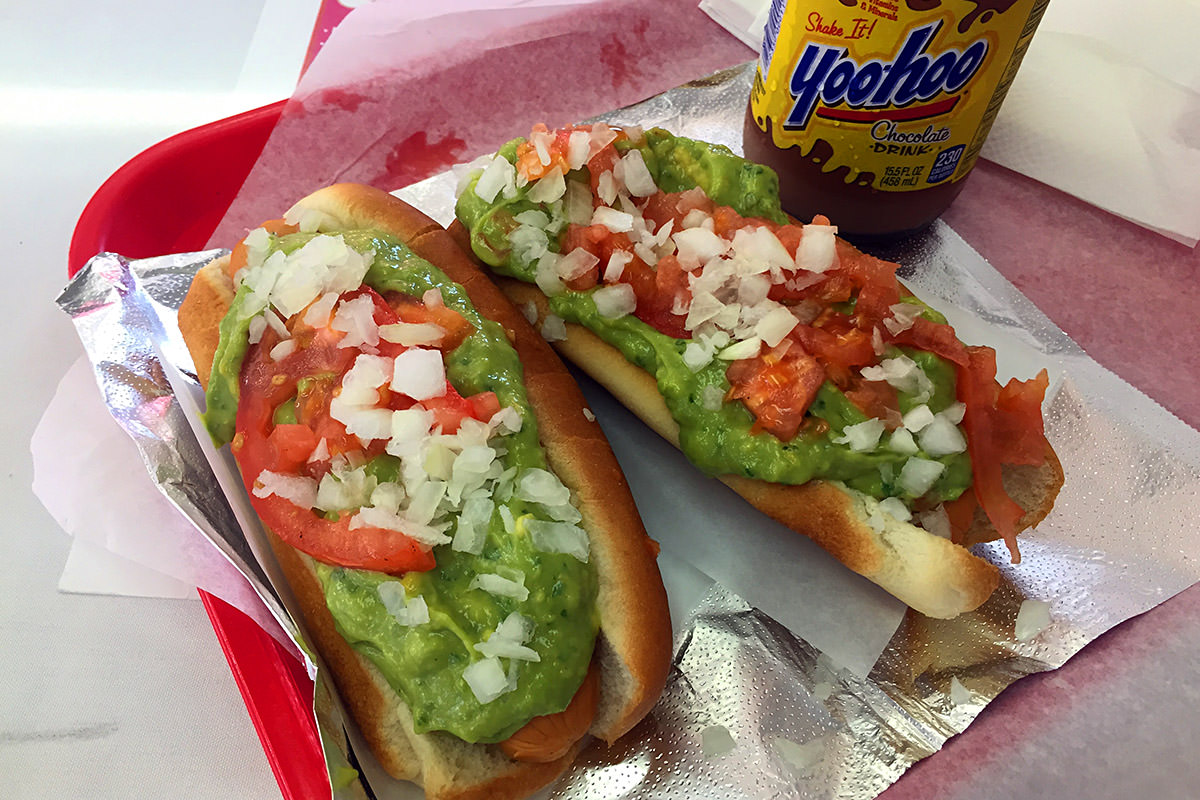 Amazing.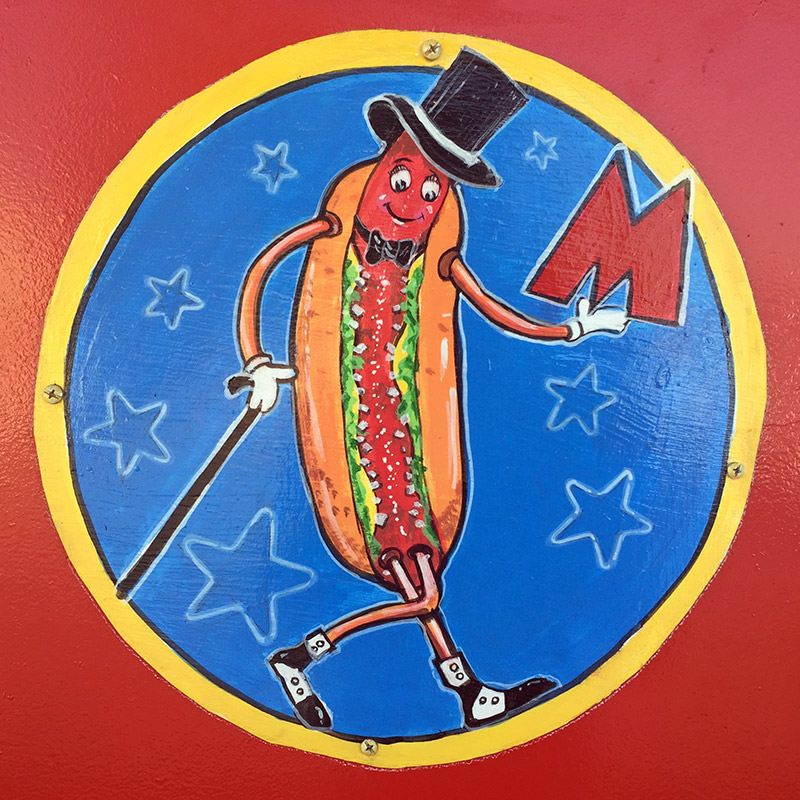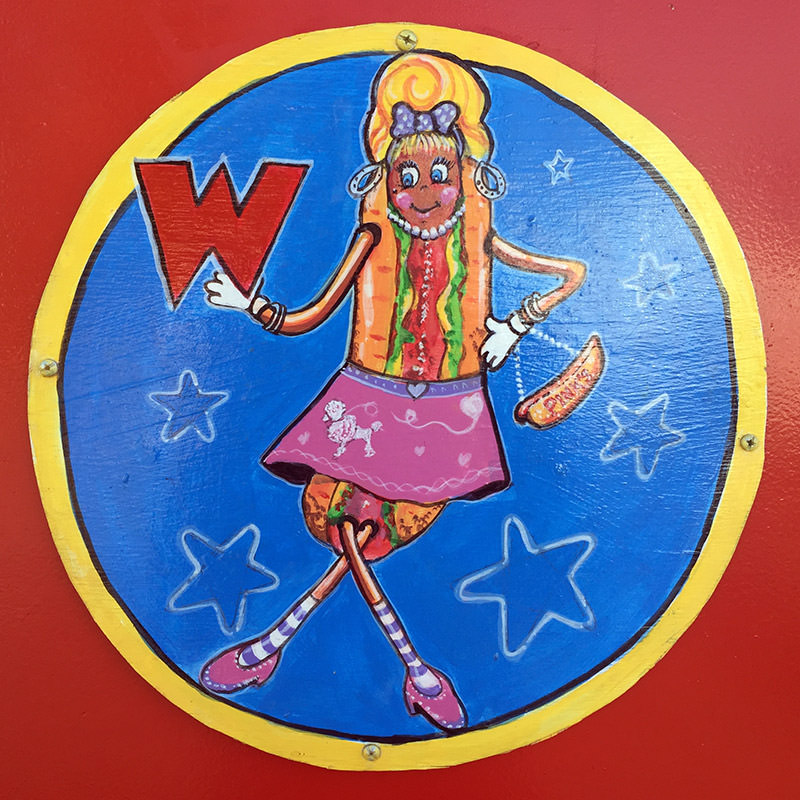 After an unexpected side-quest back to my hotel, I was off to Anaheim for one last meeting and a business dinner.
It was at my final meeting that something amazing happened.
We were discussing our impending dinner when somebody said "I'm surprised we're not going to eat at Earl of Sandwich since Dave's in town." I laughed and then broke the news that I don't eat at Earl of Sandwich anymore because they discontinued their veggie sandwich. A colleague then piped up with "Really? I just had one at Disneyland a couple weeks ago."
Uhhhh... come again?
So I look at their online menu and, sure enough, their veggie sandwich is listed. Thinking it surely has to be an outdated menu, I am nevertheless intrigued. This is my favorite sandwich on earth. For years I obsessed over Earl or Sandwich and moved heaven and earth to eat at their restaurants.
With no choice in the matter, I hop in my car and rush to Downtown Disney so I can check it out. As I walk up to the restaurant, I'm starting to hyperventilate...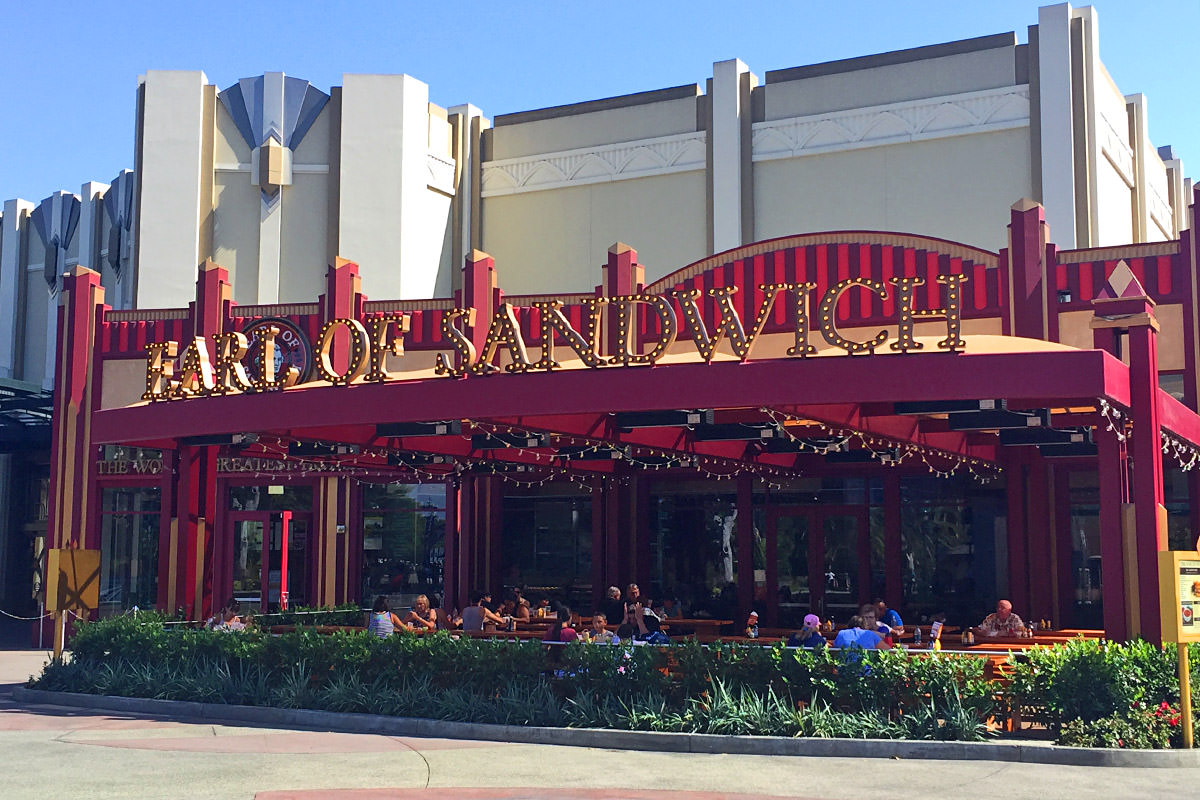 Sure enough, their veggie sandwich IS back...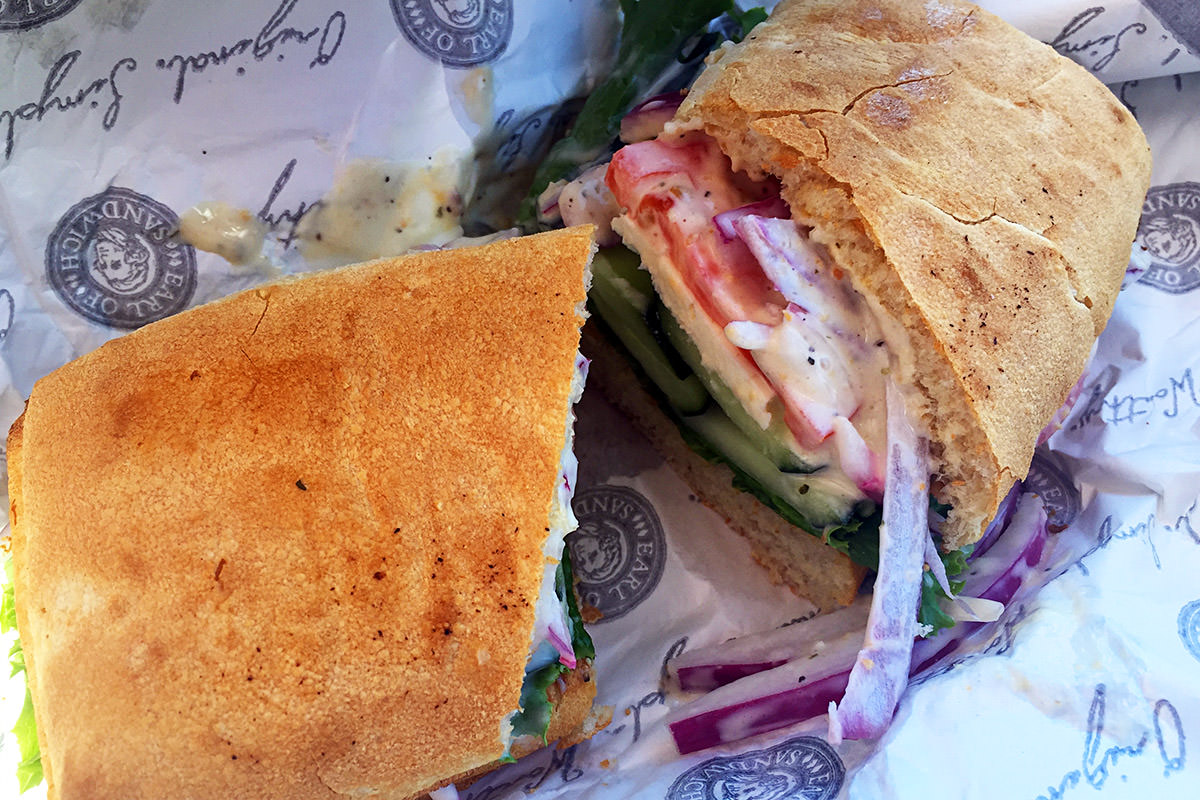 And it is just a glorious as it ever was.
So, even though it spoiled my dinner, a tremendous THANK YOU to Earl of Sandwich for bringing back one of my most favorite things to eat. Amazing. Delicious.
Since I was at Downtown Disney, I decided to use a Disney Dream Dollars gift card that's about to expire. I ended up getting a Disney 60th Anniversary pin and lithograph, which is pretty cool. Also cool? Now that Disney owns Star Wars, they are doing a super-sweet job of integrating their new property into the Disney parks...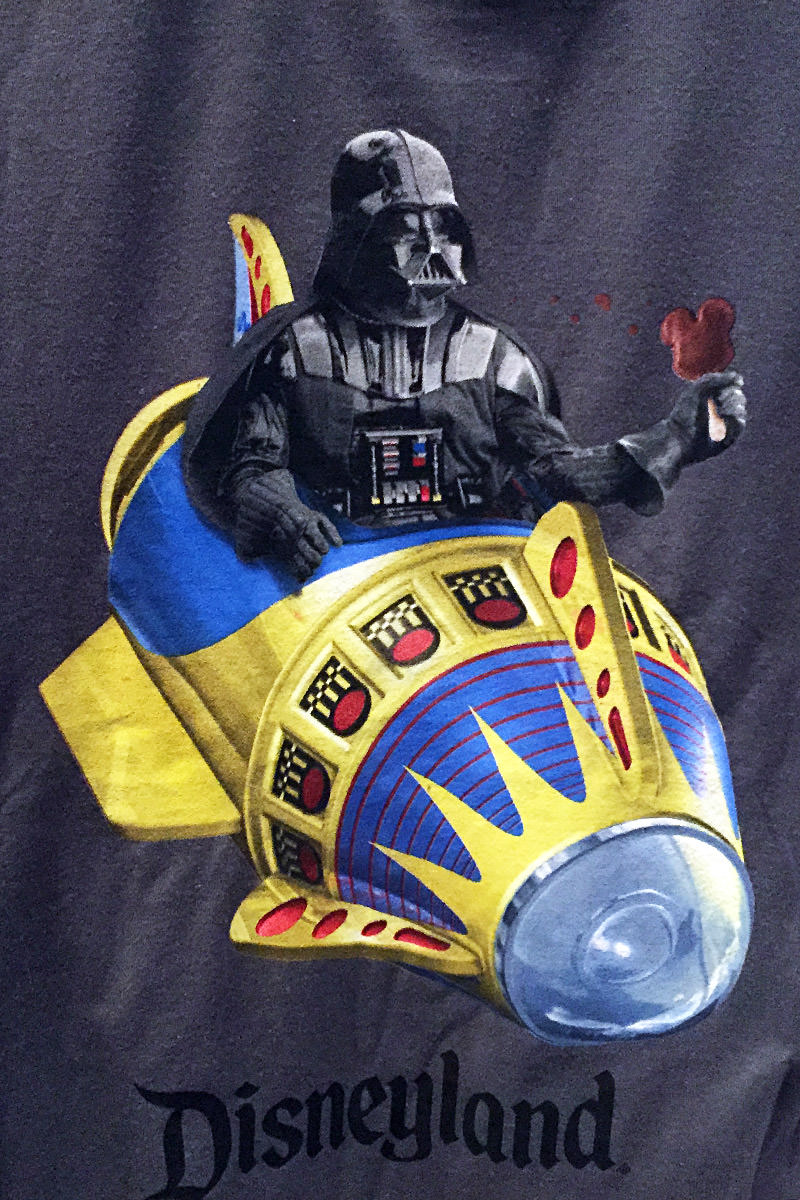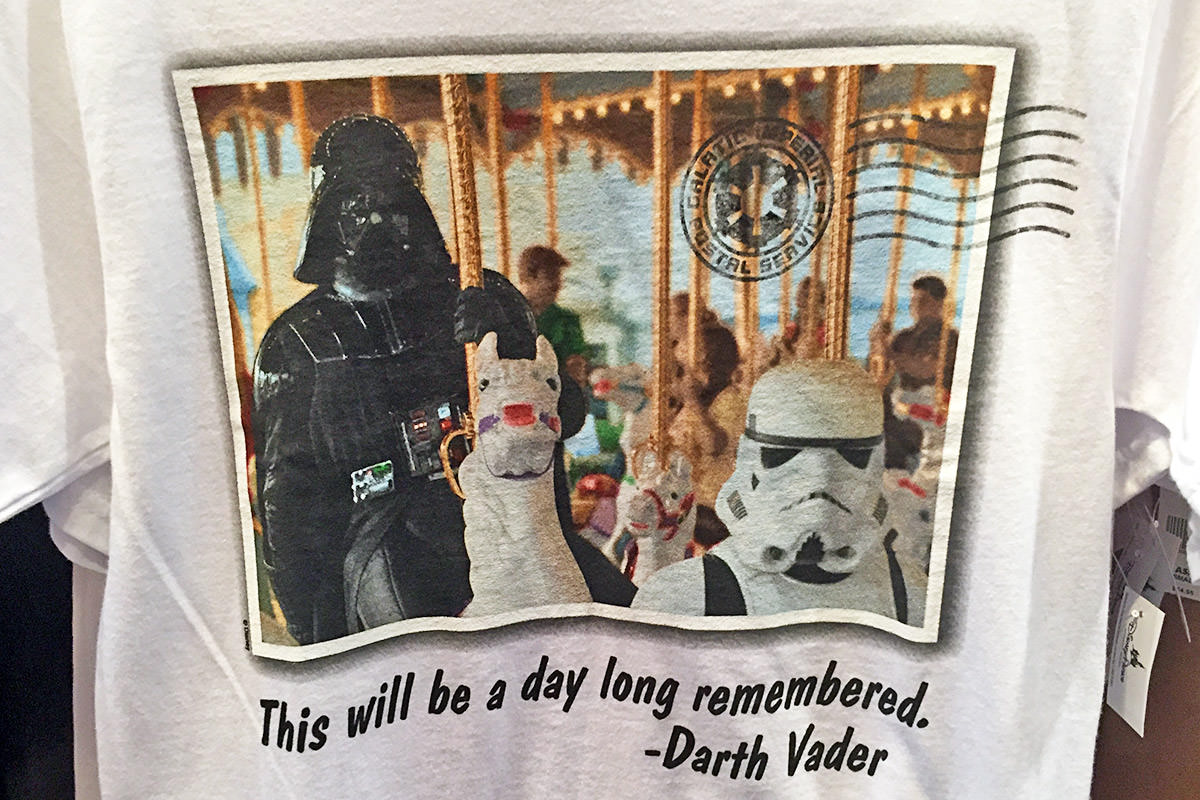 BWAH HA HA HA!
The dinner meeting was short & sweet, and I was on my way back to my hotel at 7:00... arriving by 7:30... in bed at 8:00. Not a bad end to a pretty great day... especially food-wise.
Posted on August 12th, 2015

The file restore from my cloud backup after my catastrophic drive failure is taking much, much long than I had anticipated... or hoped. I started the restore July 25th and they're telling me they're not even half-way done collecting the files.
Needless to say, this makes everything I do take far longer than it should.
Partly because I haven't yet received the afore-mentioned backup yet and have to request files to be downloaded from the cloud multiple times for each project I'm working on.
But mostly because those older file on local backup I DO have available are trapped on Apple's "Time Machine" technology.
I used to really love Apple's approach to backup but, now that I am forced to use it for something other than an occasional "oops" moment, it's just so horribly bad. The goofy "space vortex" interface is absolute shit for serious recovery. I finally abandoned it and started restoring directly from the Time Machine file bundle, but this has its problems as well. So many times I get an "ALIAS BROKEN" error and can't even get at the original file. Even worse, every time I get the error, the Finder snaps my search window closed... so instead of choosing an alternative file to restore, I have to start my search all over from the beginning. Like I said... bad.
So... once I get up and running again, Time Machine will be completely abandoned in favor of a more traiditional technology that actually... well, you know... works.
Posted on December 5th, 2014

Well that was a grueling 16-hours.
But any day you get back to your hotel from work before 3:00am is a good one, amiright?
At the tone the time will be 2:56am.
Yep. Good enough.
Posted on July 30th, 2014

26 hours straight on 3 hours sleep.
That's gotta be some kind of record... even for me.
Posted on June 24th, 2014

There comes a point when you just can't function any longer.
I worked last night until 1:00am... woke up at 4:30am to work some more... took a quick nap from 7:30-8:00am... got cleaned up and went to work at 9:00am... came back home to work at 5:30pm... now it's 9:30pm and I've hit a wall. My brain just won't work any more.
Which is unfortunate, because I'm not even half-way through all the things I really needed to get done.
I either need to clone myself or seek a medically-induced coma.
The good news is that I had grape Kool-Aid and a cheese sandwich for dinner. I had been dreaming about them all day long. And now... it's just five hours until 4:30am rolls around again. It would be nice if I could sleep for most of that but, well, you know...
Luckily, I don't require my brain to blog.
Posted on January 18th, 2014

I packed a sack lunch for work today.
Mostly because I wanted a cheese-and-potato-chip sandwich, and you can't get that at the mini-mart. So long as you pack the potato chips separately so they don't go all soggy, it makes for a pretty good meal...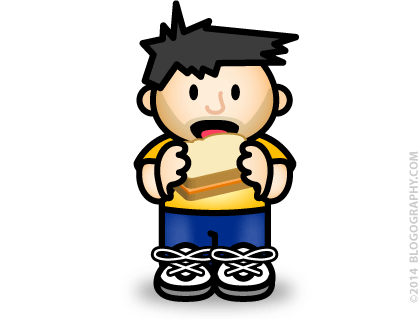 And THAT was the highlight of my day.
If it were any other day except Saturday, that would be enough.