Posted on July 10th, 2016

Lose not your faith in Blogography, fair human! Because an all new Bullet Sunday starts... now...

• Broked. As if it weren't painfully apparent, my blog wasn't as fixed as I had thought it was. I honestly don't know what to do about it short of a complete re-install, and I ain't got time for that. But anyway...

• Book. As a massive fan of the original cartoon, I anticipated hating The Jungle Book live-action remake. Well, I watched in on the plane ride home and loved it. Just incredible stuff. Where did they find the kid who played Mowgli? Amazing young actor. The fact that they got Bill Murray as the voice of Baloo is just icing on the cake...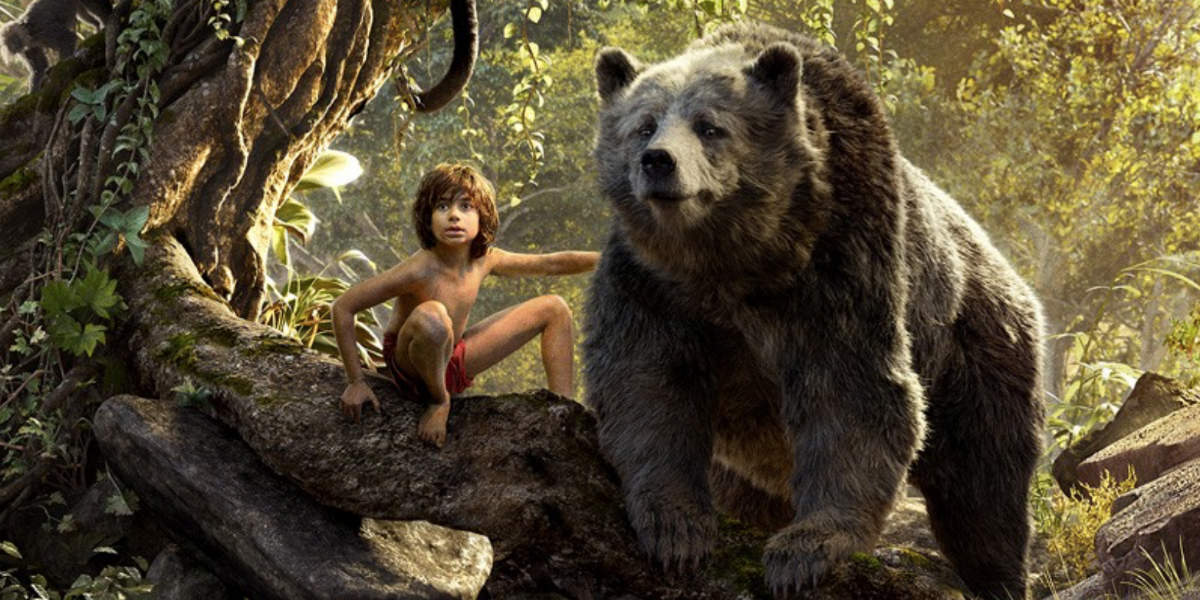 It's my understanding this was filmed in "real" 3D and is not a converted 2D movie. Looks like I have another 3D Blu-Ray to add to my shopping list.

• Umbrella. Before I got on the plane, I wandered through the French Quarter yesterday and had to hide under some trees in Jackson Square when a downpour started. That's when I saw a group of ladies caught in the rain who were squealing. A guy passing by handed them his umbrella. After several rounds of thank you's, this happened...
"Oh we gonna have to keep you now!"
"Sorry ma'am... Im already taken."
"Well I can see why. God bless you young man!"
And off he went into the rain without his umbrella. Then this...
"He was just like Batman!"
If I wasn't in New Orleans, one of my favorite places on earth, that would have made my day.

• Wrong. Kim Davis Asks Court to Dismiss Marriage License Appeal. Looks like somebody doesn't want to go down on the wrong side of history as a hateful bigot that refused to do her job. Well, I have news for you... that's ALL you're going to be remembered for as long as people remember who you are you pathetic farce. You'd think that this would serve as warning for other bigots out there, but I think we all know that's not true.

• Sodium. A friend of a friend closed his restaurant last December. Recently when he was asked if he would share some of his favorite recipes and he did. Then somebody asked him how in the heck he made his burgers taste so good. His answer? Butter and salt. Saturate the buns in butter before grilling them. Just before flipping, salt and pepper the patty (his restaurant had a touch of garlic powder in the mix) then flip and add more salt. Sodium nightmare? Yes. But restaurants don't have to post Nutrition Facts, so that's how he made his burgers taste great. And so I gave it a try with my Boca Burger patties. *AMAZING* The abundance of butter and salt totally takes them to the next level. High blood pressure, here I come!

• Doloris. When you're watching every episode of The West Wing for the hundredth time and you've JUST gotten over the fact that Mrs. Landingham died... only to have her pop up in a flashback in the episode Bartlett for America. Gets me every time. Boy do I miss this show.

And I'm outta bullets.
Posted on July 9th, 2016

The Book of Love concert last night was pretty darn great... even though, technically, it was only half the band. Ted and Susan were there, Lauren and Jade were not. This was problematic on some tracks... like Alice Everyday... where Lauren sings a fairly critical part of the song. But it was filled by audience participation, which was actually kind of nice.
Song selection was pretty much what you'd expect. Boy was there...
And they're biggest hit, I touch Roses, was there for an encore as well.
All in all, a pretty great show, and one more 80's band I've seen live that I can scratch off my bucket list.
After dinner I went to Coop's Place for an amazing veggie burger and some Jägermeister, which is a pretty good way to end a day in New Orleans, I think.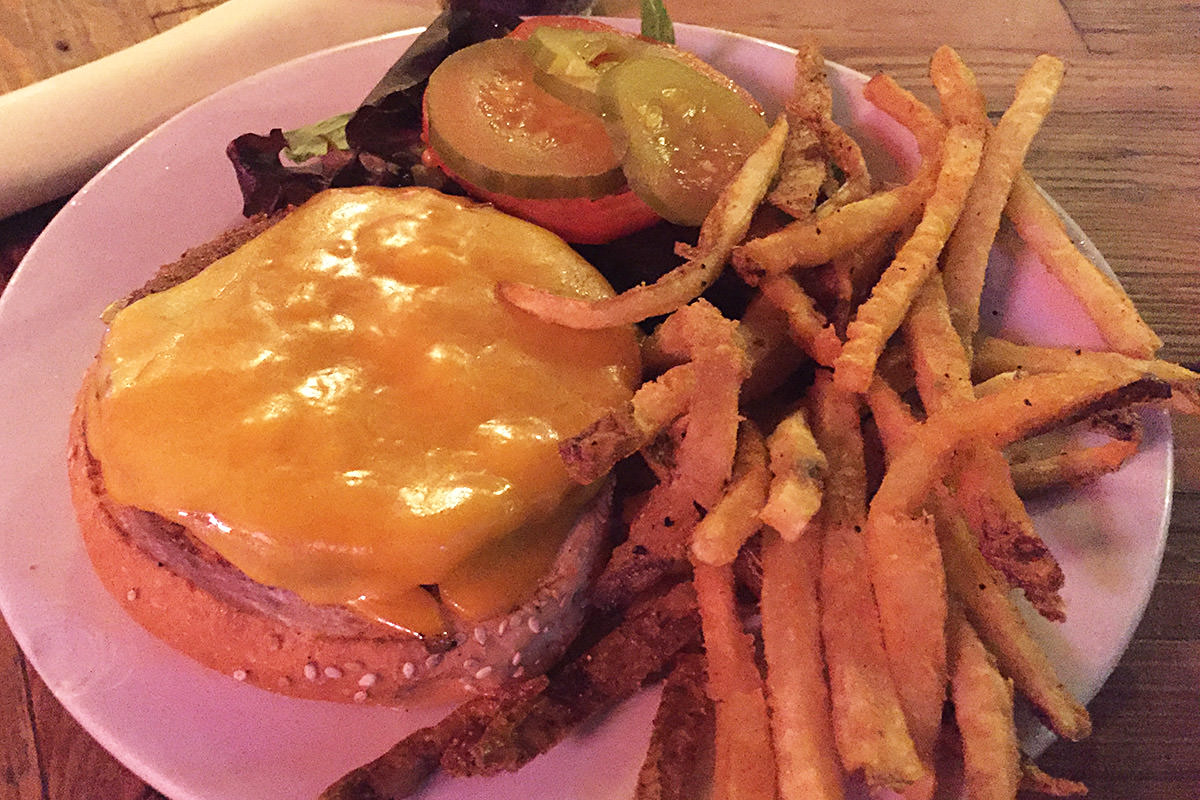 And when it comes to starting a day in New Orleans, it doesn't get much better than beignets at Cafe du Monde...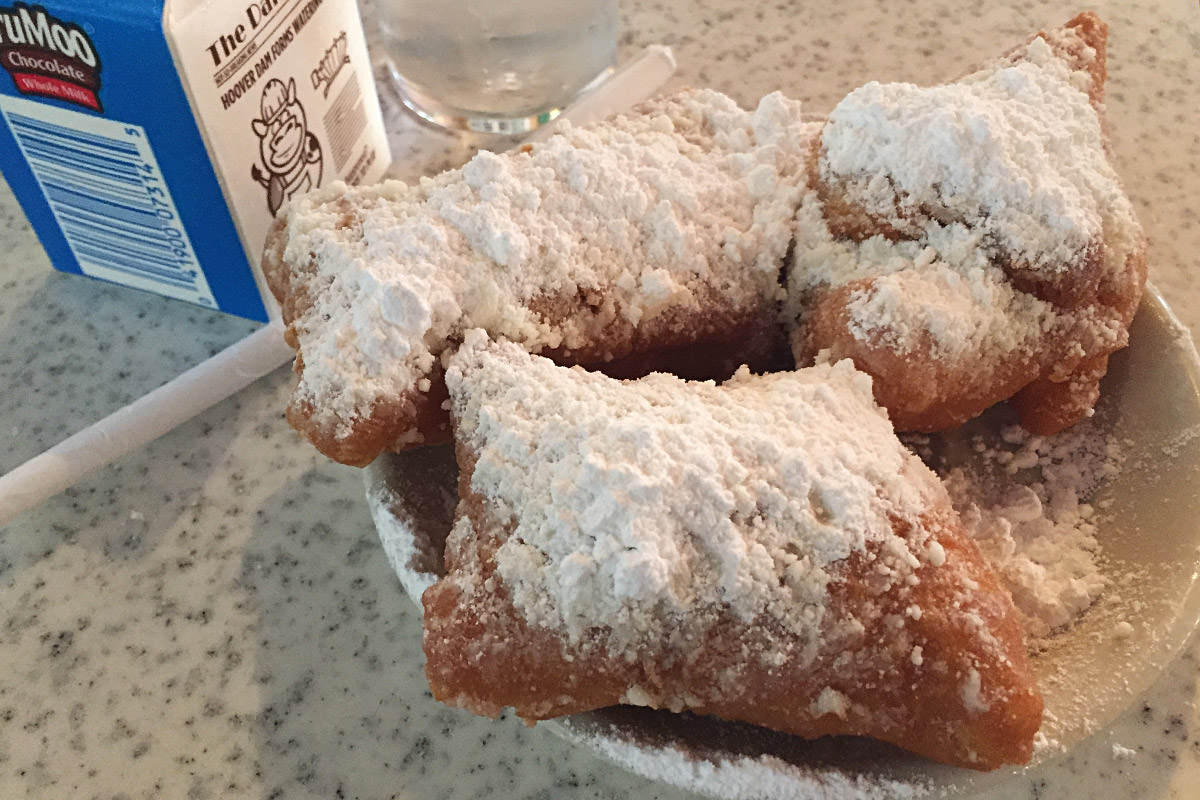 Which is how I started my day at 6:30am.
From there I spent my time wandering around The Quarter until I had to check out of my hotel. After checking out of my hotel, I spent my time wandering around The Quarter drinking...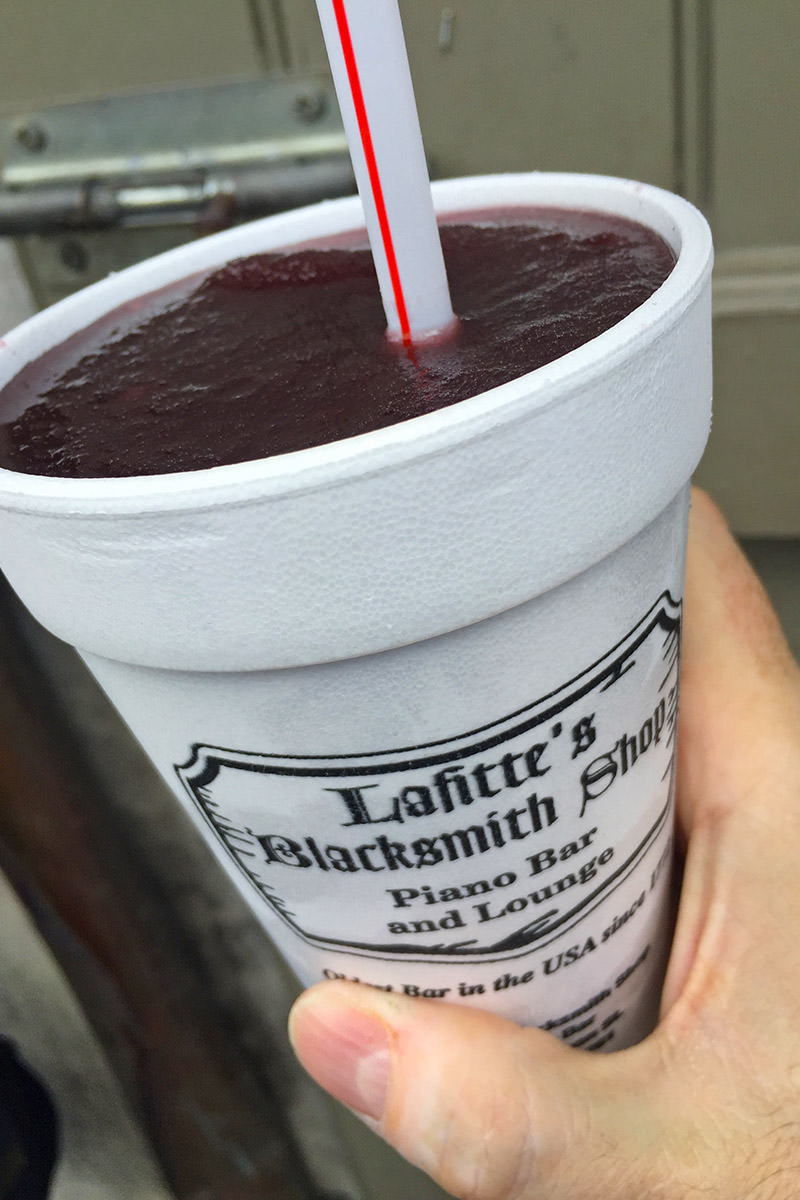 And then... it was over.
I picked up my backpack at the hotel... hopped a ride to the airport... climbed into my First Class seat upgrade... then proceeded to keep drinking until landing in Seattle.
Where I somehow managed to find my flight home.
Where my cats were glad to see me.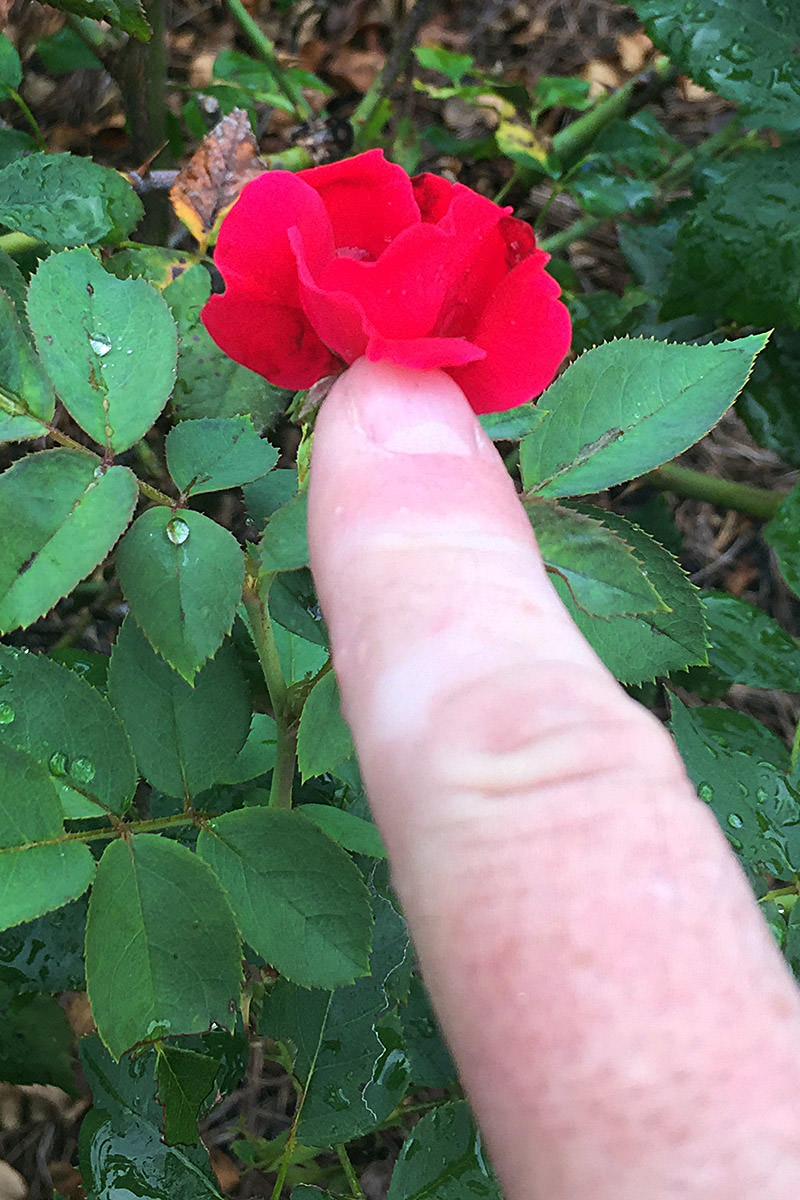 Good night!
Posted on July 8th, 2016

After staying out until midnight last night, you'd think that I would have slept in until noon.
Except this is one of my favorite cities on earth, and I was having none of it. I can sleep when I'm dead.
So I woke up at 7:00am so I could have Bananas Foster French Toast at Restaurant Stanley...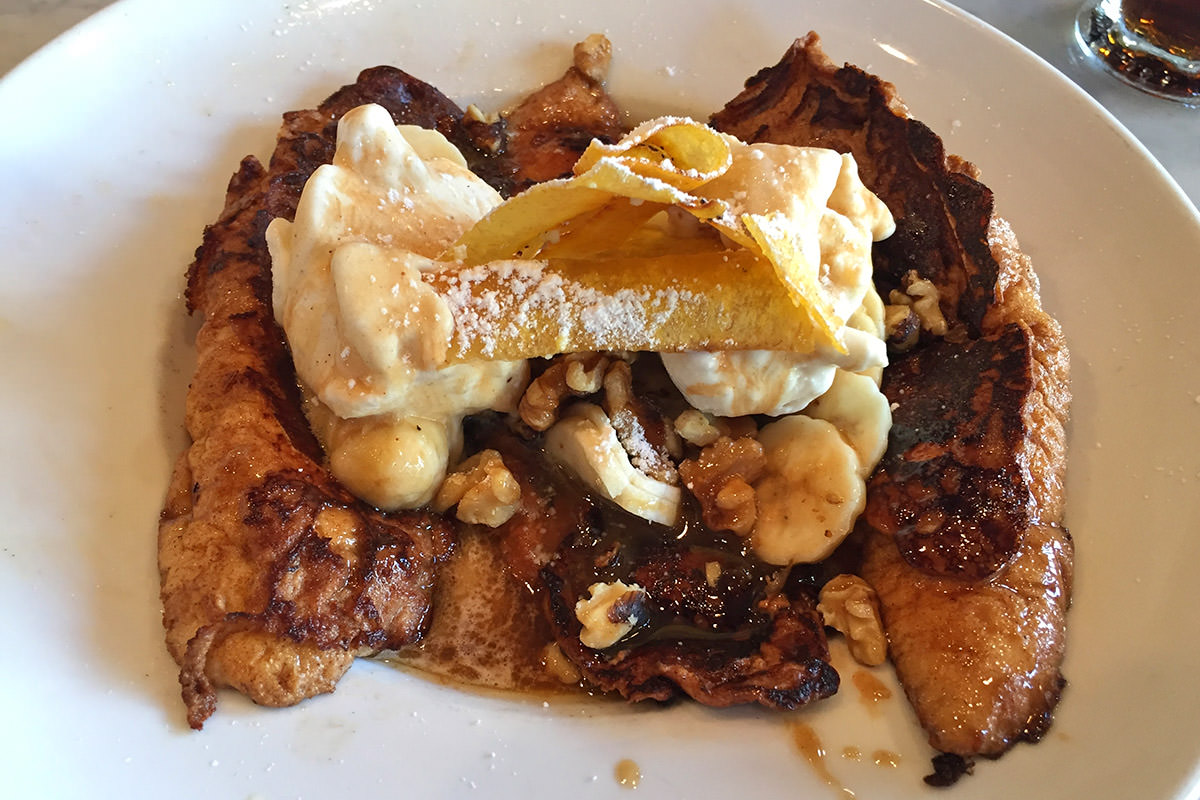 So much cool stuff is always showing up in French Quarter windows... MAKE IT SO, KYLO REN!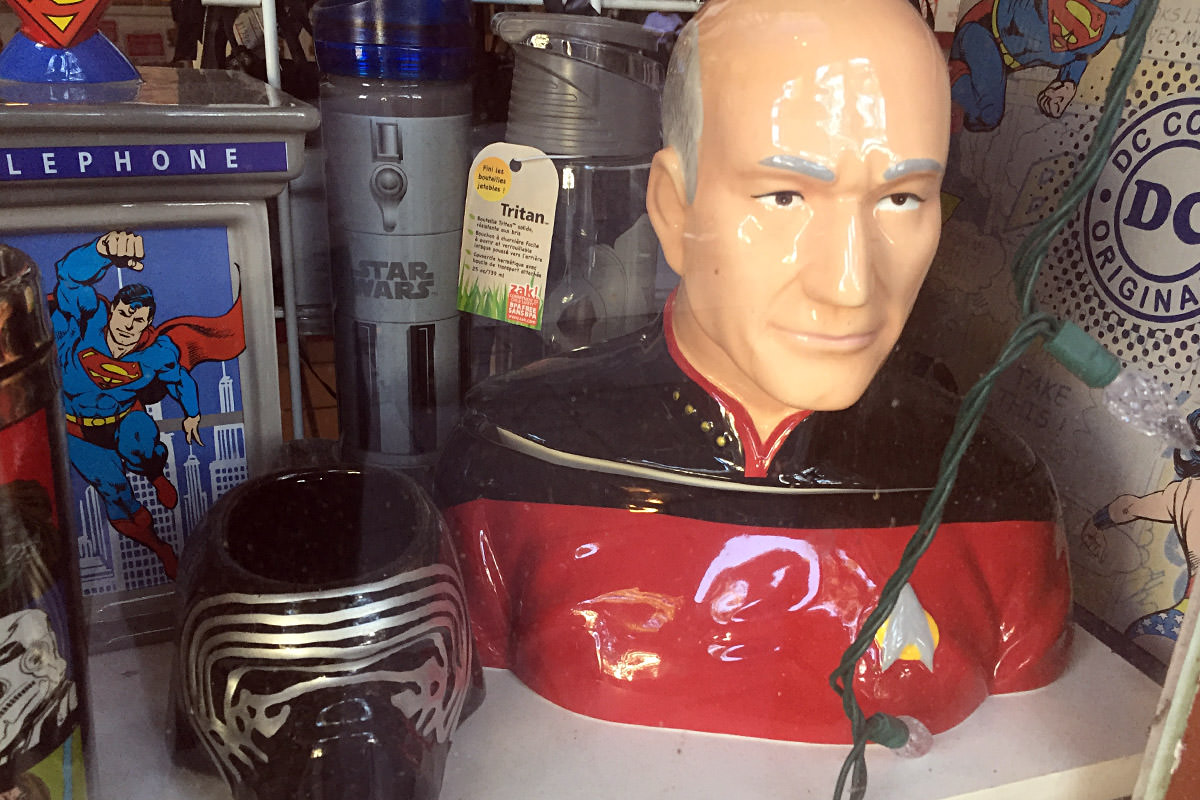 Despite the smell of urine, I like an early morning meander to Latrobe Park. A little peace and quiet in the city before heading back to the hotel so I can shower. Again...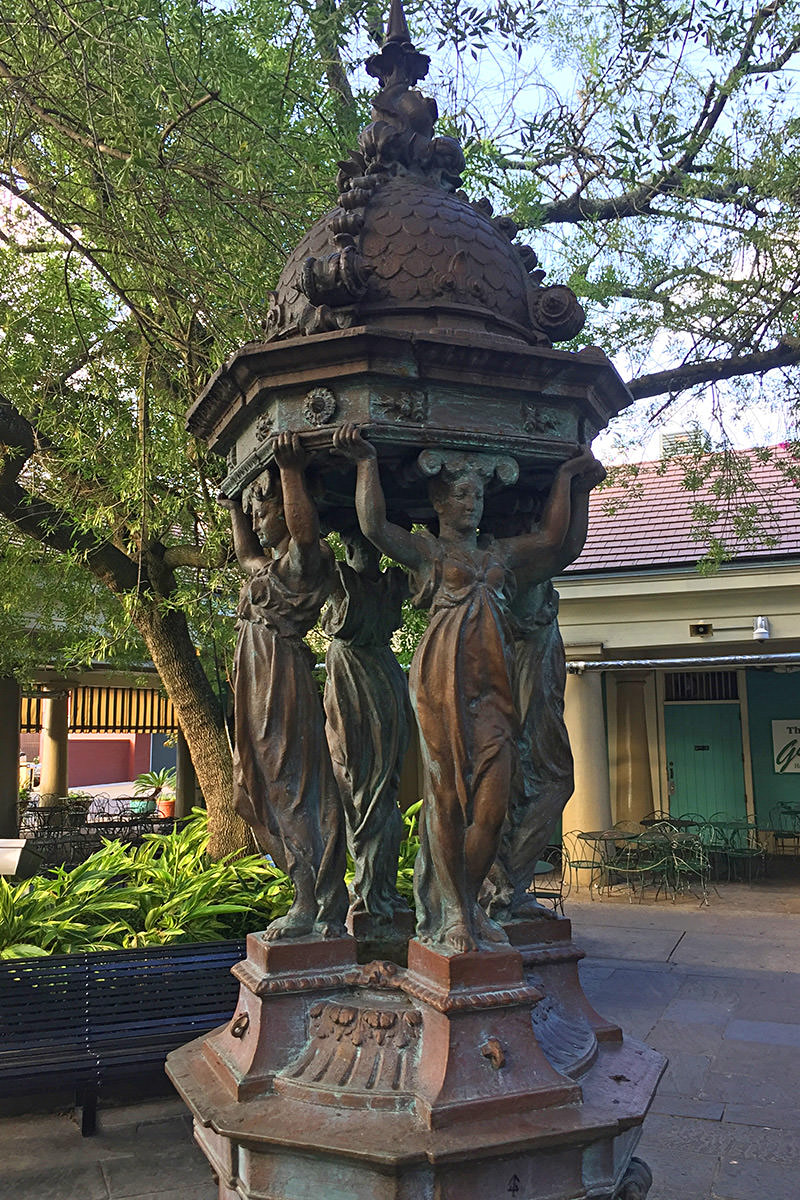 Since I flew 8 hours to get to New Orleans, I reached out to a work colleague in Houston to see if they'd fly the 1-1/2 hours to meet me. This would save me a trip later in the year. Turns out they drove instead of flew, so it was 5 hours for them. I still won.
Because I upgraded to the VIP package for the concert tonight, I had to go buy new shoes to fit the dress code...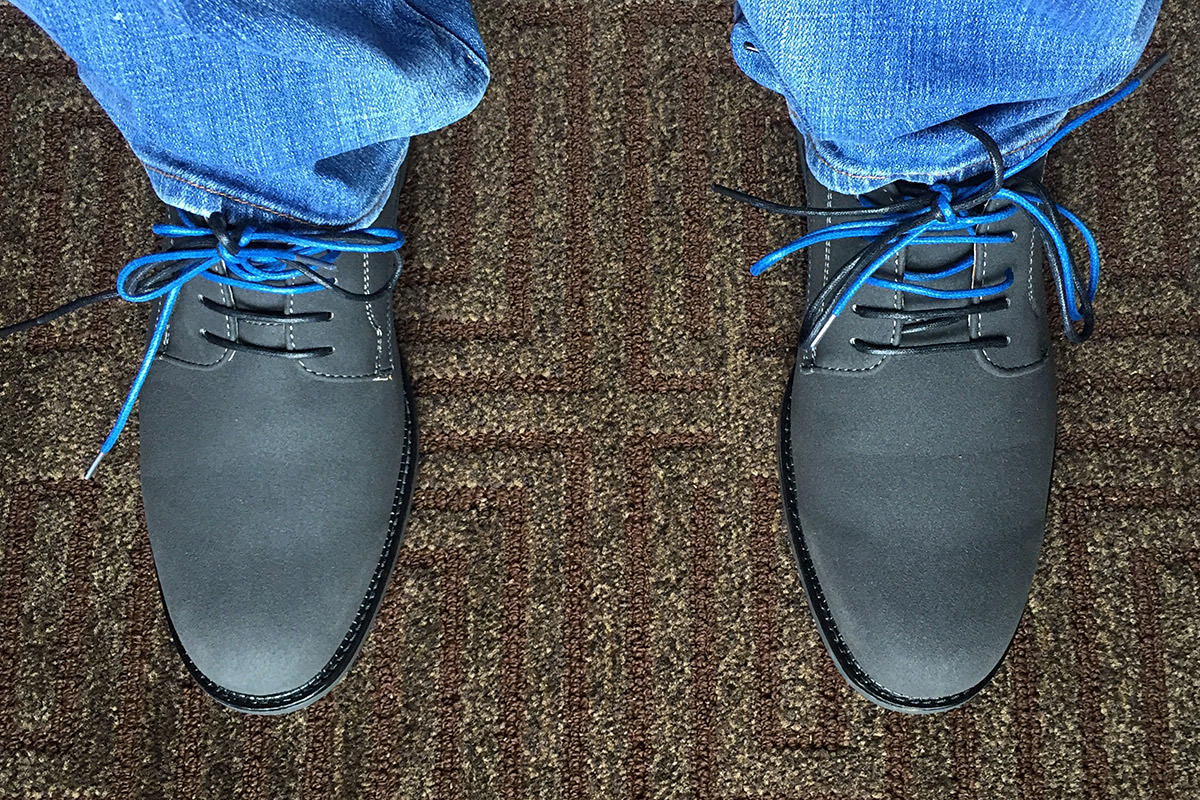 Then I decided to have a late lunch and not stop drinking until the show at 8:00. I had been craving falafel for ages, so I ate at Attiki...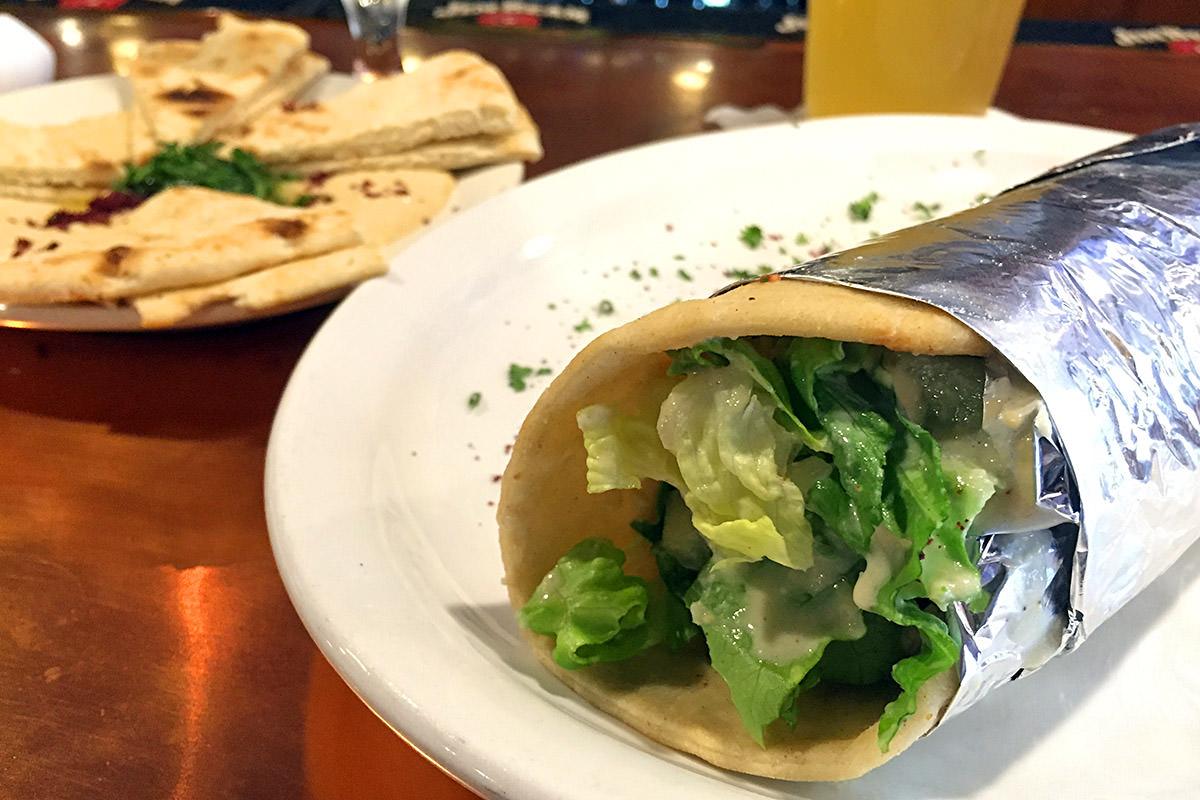 And drank at Attiki. A great beer called Hoegaarden...
And then drank up and down Bourbon Street until it was time to drink at The House of Blues exclusive "Foundation Room" before the concert. The place is kind of a cross between a gay porn set and a Buddhist retreat...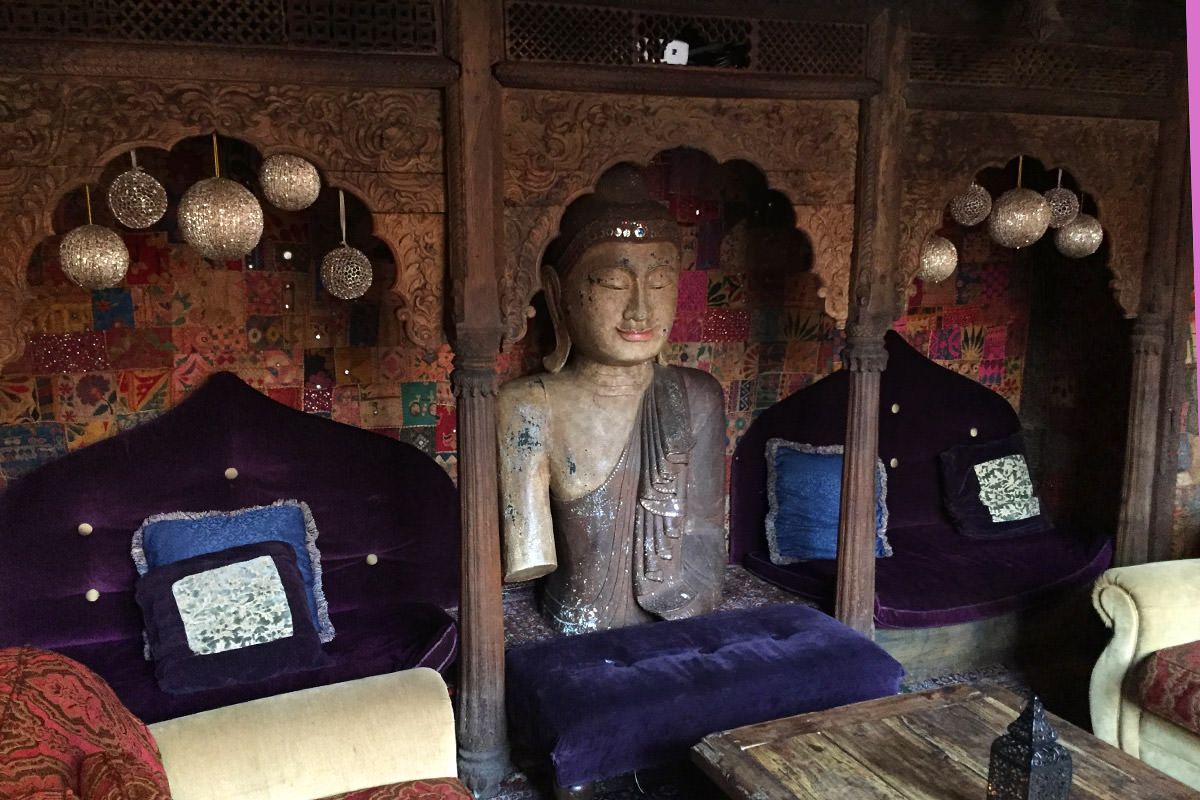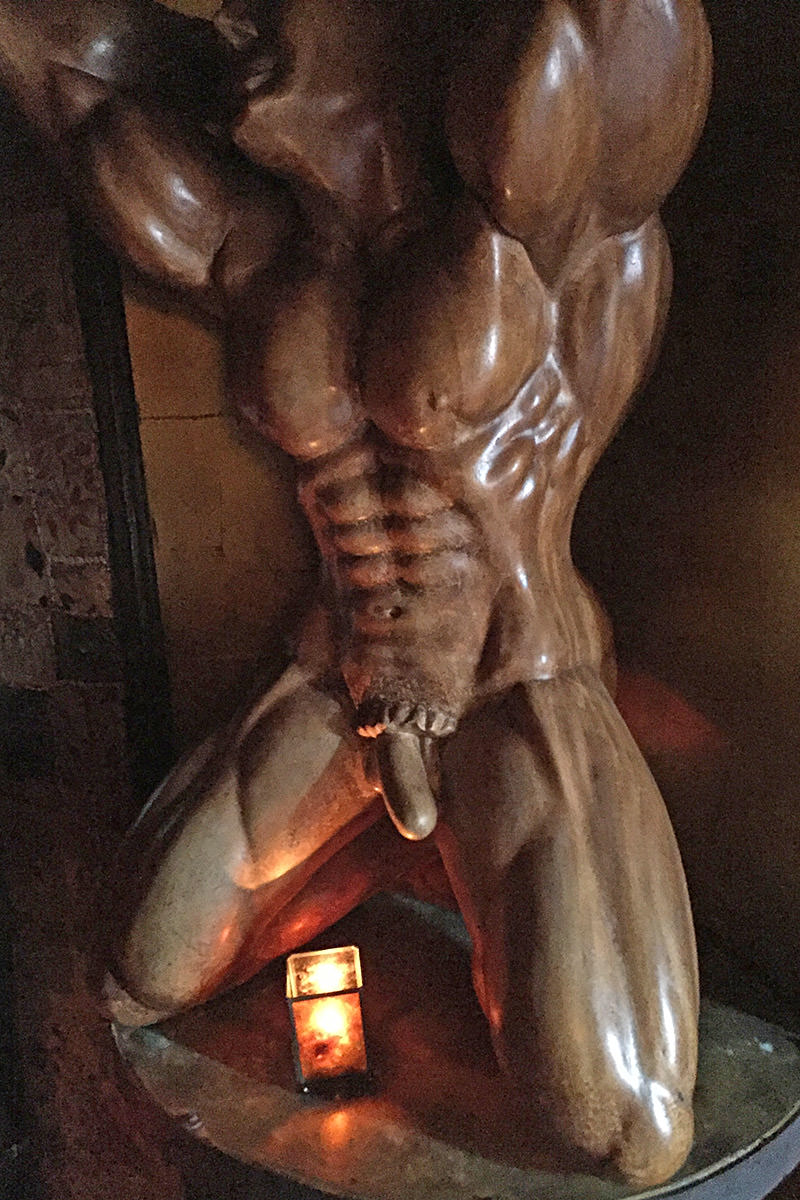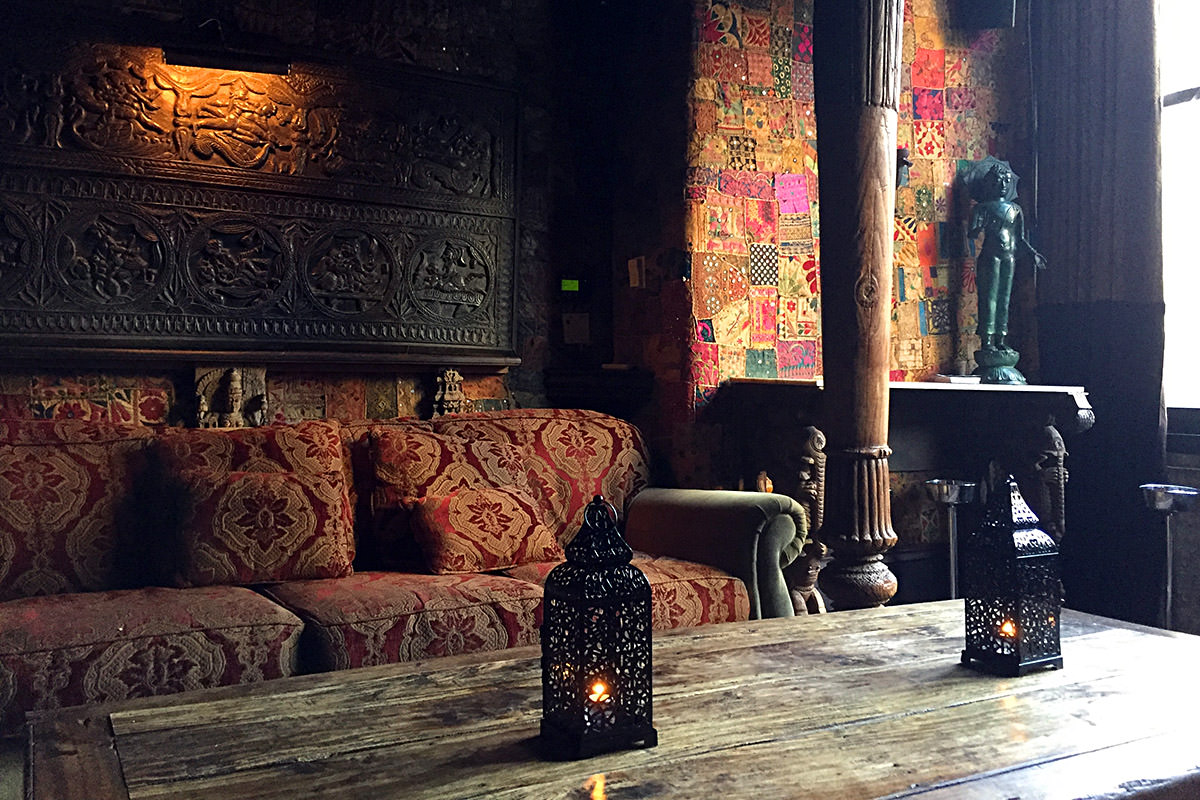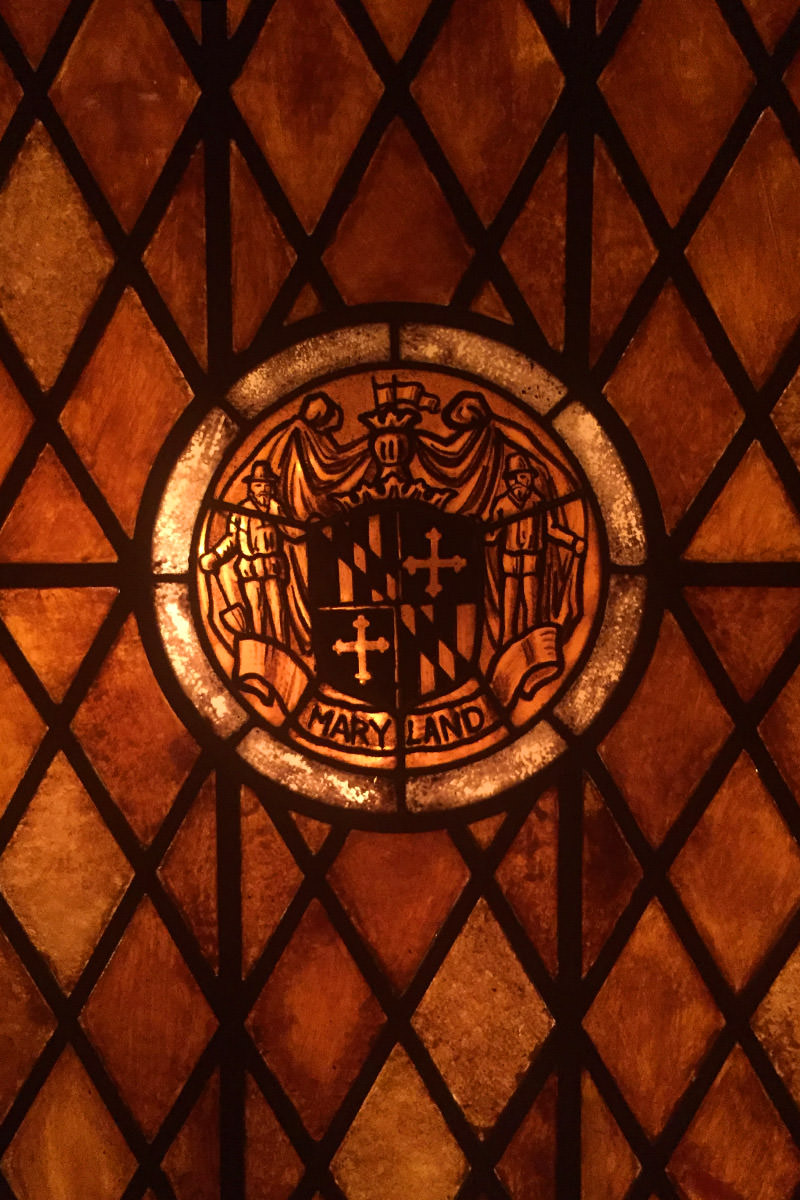 And now? It's time to get on with the show...
...which I will wrap up tomorrow when my brain is back in my head.
Posted on July 7th, 2016

And so there I was with an Alaska Air credit burning a hole in my pocket (because it was expiring soon) and nowhere to go. Rather than lose it, I decided to make a quick trip... somewhere... and get away for a bit.
But where? I dunno.
At least I didn't until Book of Love... an 80's band that was on my bucket list to see live... announced they were playing a gig in New Orleans at The House of Blues...
As if I ever need an excuse to visit one of my favorite cities on earth. My flight was booked the minute tickets went on sale.
The good news is that Alaska Airlines now has direct flights to New Orleans out of Seattle. The bad news is that I have to leave home at 4:00am to make the 5:40 flight to Seattle to take it...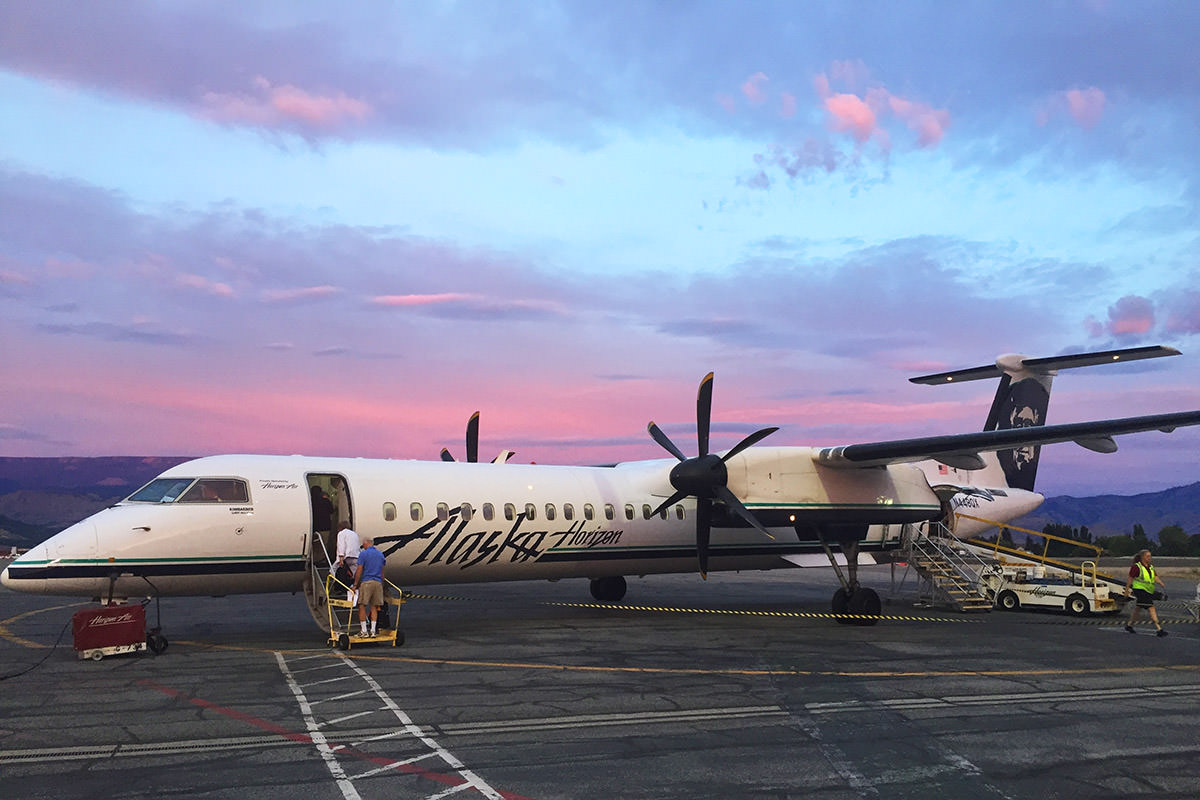 The good news is that once I got to Seattle, Russell Wilson was onboard!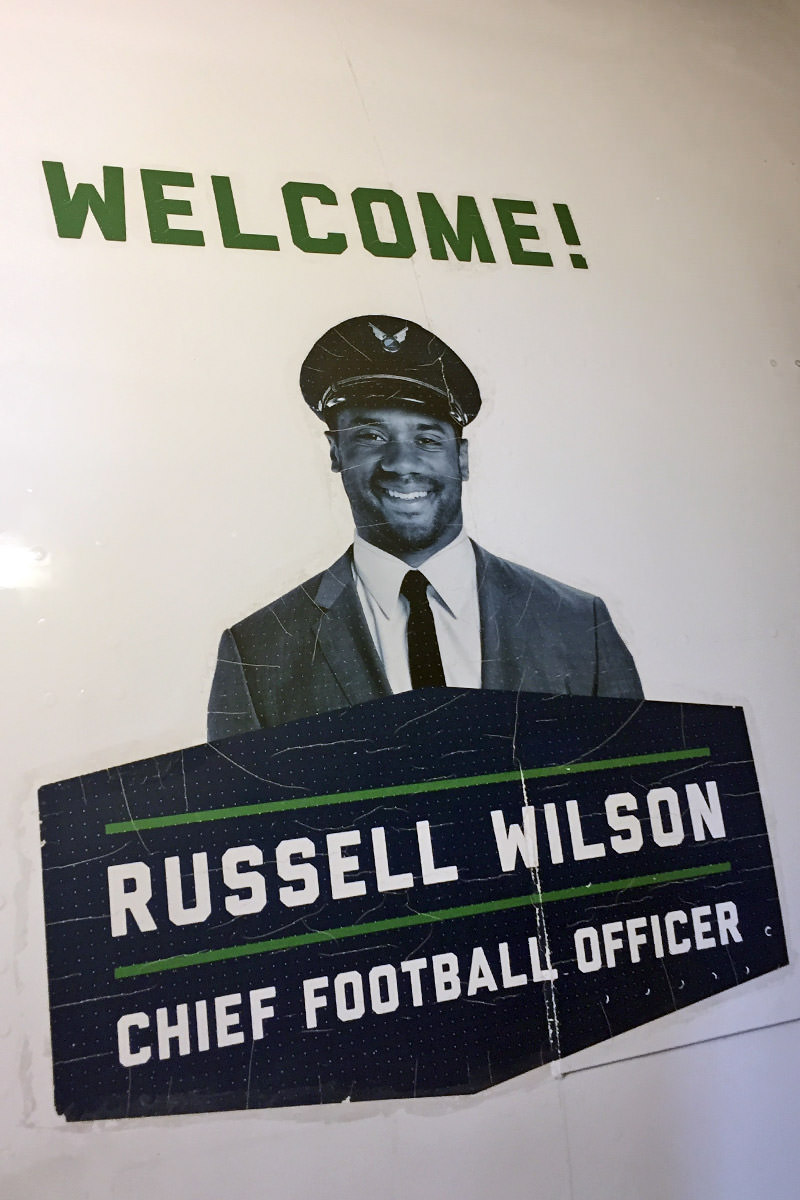 While I was in the air half-way to New Orleans, I got an email from The House of Blues asking if I wanted to upgrade from General Admission to VIP with reserved seating and club perks. The cost? $25. Considering my airline ticket was $520 and my hotel is $160 a night, that seemed like quite a bargain, so I jumped on it.
After a perfectly uneventful journey, I dropped my crap off at the hotel and headed off to my favorite restaurant in the city... Carmo! Their vegetarian Rico open-face sandwich is a taste of heaven on earth. Pair it with their banquette bread, and it's the meal of my dreams...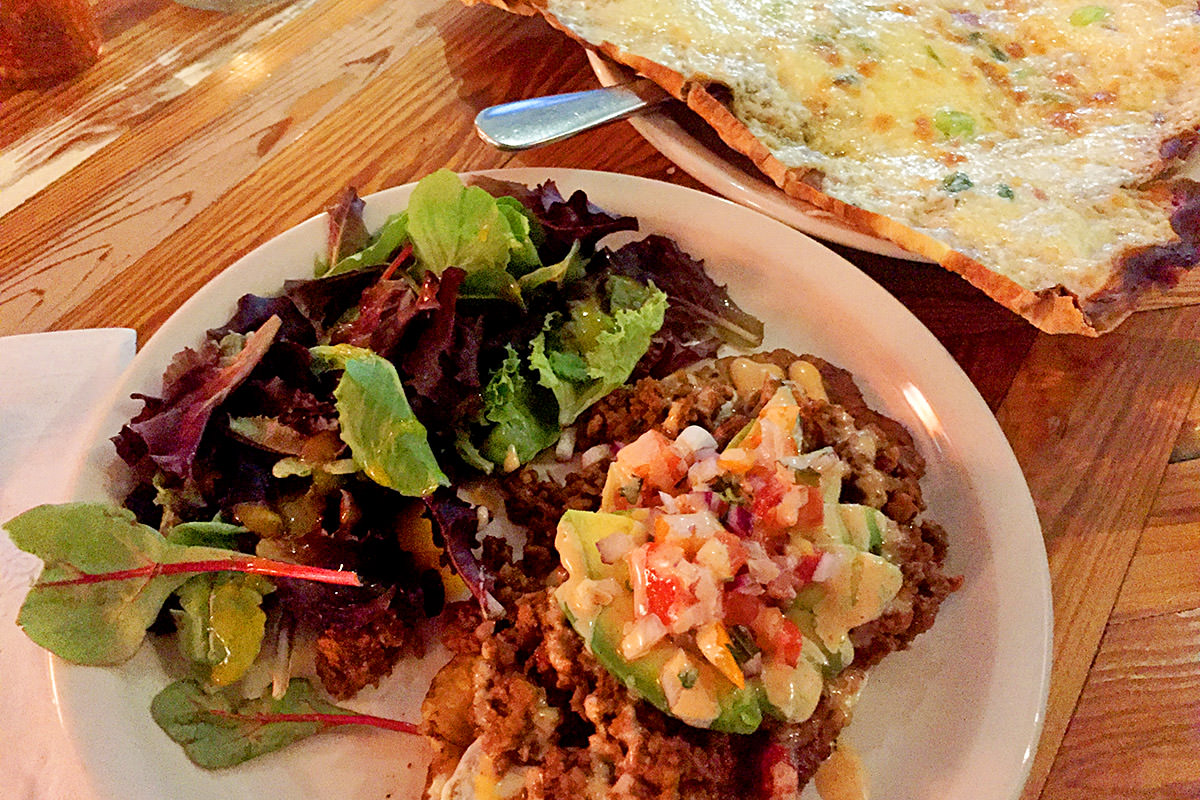 I was absolutely exhausted after dinner, having gotten no sleep the night before, so rather than head out for some bar-hopping, I decided to go to bed.
At least that was the plan.
First problem was that the toilet kept making noise. A seal must have been broken or something, because water was running out by the gallon. Even with the bathroom door closed I could hear it. The water running was annoying enough that I had to MacGyver a solution to make the noise stop...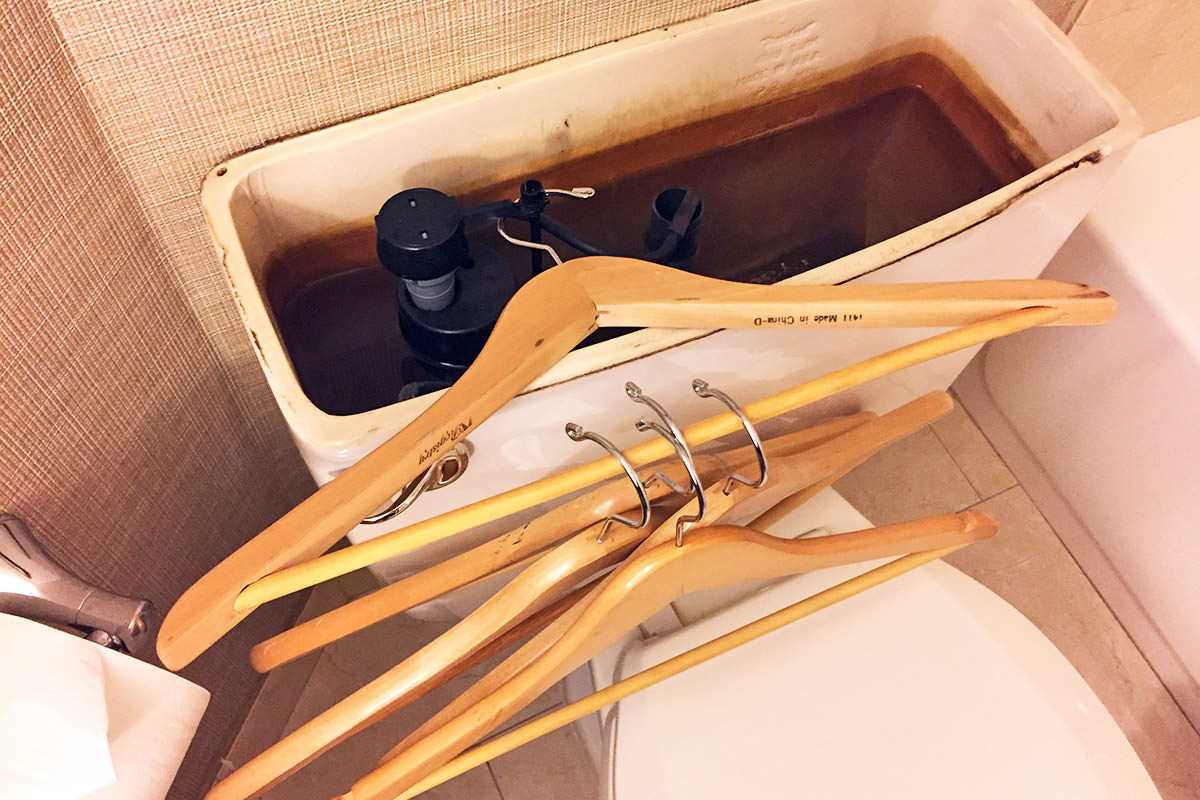 That should have been the end of it.
But, of course, it wasn't.
Something... some thing was in my room with me. I don't know if it were paranormal activity or what, but an odd, shifting mass was dancing in my peripheral vision as I laid in bed. I kept looking in different places to make sure it wasn't my eyes playing tricks on me, but it appeared consistently in the same spot no matter what I did, so I chalked it up to ghosts. Or whatever. Unfortunately, it didn't appear in-camera even though I could still see it in the corner of my eye behind my iPhone...
Eventually it went away... or dissipated... or vanished... or whatever. But it was not forgotten. I was so pumped at the paranormal activity that I could not get to sleep and decided to go out.
Where I proceeded to drink way too much while staying out way too late.
Posted on October 24th, 2014

Hasn't been working so far...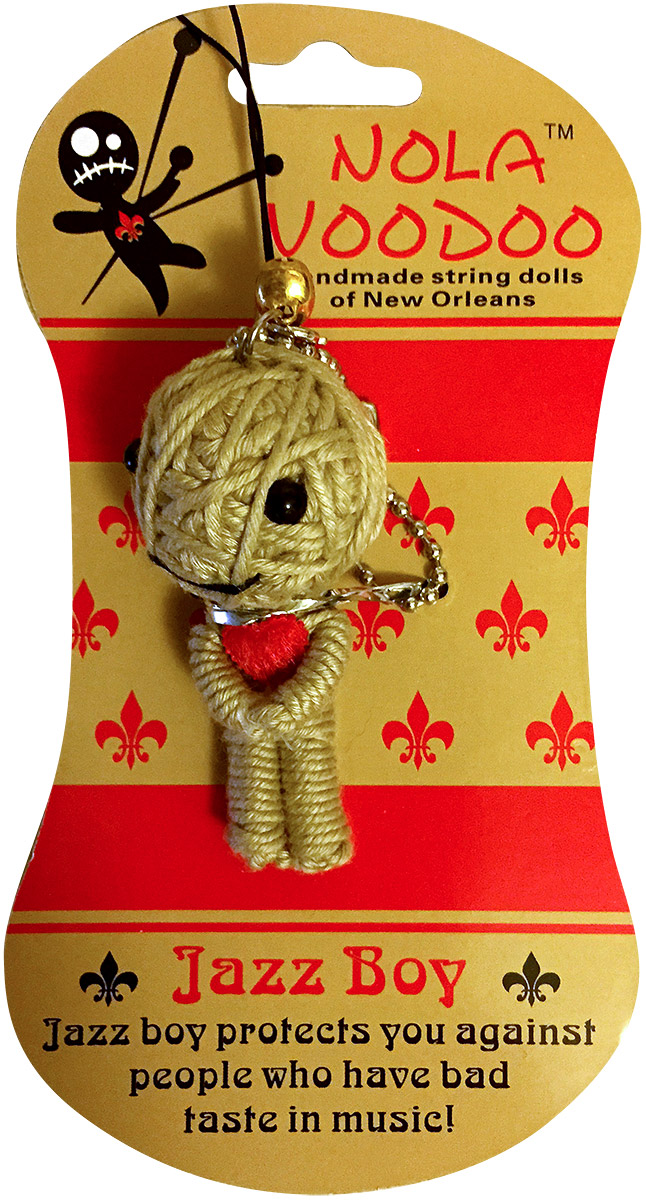 Maybe I need to sacrifice Justin Bieber to a goat or something.
Posted on October 15th, 2014

Travel has made me seemingly incapable of releasing Bullet Sundays on Sunday, so hold onto you calendars... because a Very Special ALL NEW ORLEANS EDITION of Bullet Sunday starts... now...

• Why? New Orleans is one of my favorite cities on earth and tied with Chicago for my favorite American city. And the reason for that has nothing to do with the debauchery that everybody seems to equate with the place. Yes, New Orleans is a city built for fun, but there's so much more to it than a drunken romp down Bourbon Street. There's the amazing architecture... the mind-boggling array of incredible restaurants... the friendly and welcoming locals... and a list of activities and attractions that makes it a vacation-worthy destination unlike any other. But I'm getting ahead of myself.

• When? Heat and humidity make summers a tough sell for visiting and, to be honest, September and October are more of the same (on my trip last week, afternoons were pretty miserable). Oh yeah... as if that weren't enough, this is also the hurricane season! However... for obvious reasons, this is when prices are at their lowest... so you can stay in the French Quarter for a reasonable price. If you'd like to be more comfortable without breaking the bank, your best bet is late November through January when temperatures drop 20 degrees and the humidity isn't so stifling. Prices skyrocket from Mardi Gras (usually in February) through Spring, and for good reason... it's the absolute best time of year to visit. My favorite visits to New Orleans have been late March through mid-April.

• Where? When people think of New Orleans, they're probably thinking of "The French Quarter" with all the French-style buildings overlooking famous places like Bourbon Street or restaurants like Pat O'Briens. But there's also The beautiful Garden District, colorful Faubourg Marigny, or even the Warehouse District and downtown area to consider when picking a hotel. How to choose? Most of your decision will come down to cost. My favorite place to stay in the city is the French Quarter, led by Soniat House (made famous by one of my favorite movies, Undercover Blues) which is a beautiful and unique property in a quieter area of the Quarter. It's pricey (bordering stratospheric in the Mardi Gras/Spring season), but is a New Orleans experience unlike any other. If you must have that prime Bourbon Street location, check out The Royal Sonesta Hotel or Bon Maison Guest House, both of which I enjoyed. If you want hotel points, I've also had great stays at The Four Points by Sheraton on Bourbon. A more fantastic chain hotel choice is the wonderful W French Quarter on Chartres Street. My recent trip I stayed at the inexpensive Inn on St. Peter, which is actually a fairly nice property at a decent price (despite the shitty internet and noisy staff). My final French Quarter pick is Hotel Mazarin, which was wonderful in every way. Outside of the French Quarter is where you'll find good hotels at a bit nicer price. I'm a big fan of Hotel Modern, which is half-way between the French Quarter and the Garden District, and just a quick streetcar ride away from either! Speaking of the Garden District, two of my picks from staying there are Hotel Indigo and (believe it or not) The Hampton Inn, both a great experience... and right on the St. Charles streetcar line! An overlooked neighborhood of the city is Faubourg Marigny, which is a shame. This colorful and funky neighborhood is outside the craziness of the Quarter and has a unique charm all its own. If you are into B&B's, this is the place to go... starting with the amazing Auld Sweet Olive B&B. This is not a "hotel" by any stretch of the imagination... it's like staying a a friend's home where their only mission is to make you feel at home. Probably one of the best lodging stays of my entire life.

• What? When it comes to what to do in The Big Easy, there's dozens of options no matter where your interest lays. Obviously, it's an architecture fan's dream come true, with amazing French and Creole architecture lining the city streets from one corner of town to another. In fact, my favorite activity in New Orleans costs absolutely nothing... wandering. I could roam the streets of this city for days and never be bored. If you're into museums, you simply cannot top the World War II Museum, which seems to get bigger and better every time I visit, and a must-see if there ever was one. Nearby is the very nice Louisiana's Civil War Museum. Other great historical/educational selections include The Cabildo, The Irish Cultural Museum of New Orleans, The Amistad Research Center (at Tulane), The Pharmacy Museum, and even The Southern Food Museum! If you're into art, NOLA has a small but fantastic smattering of museums for you, including The New Orleans Museum of Art, The Ogden Museum of Southern Art, and The Contemporary Arts Center. Interested in all things Mardi Gras and want to see how they build all those amazing floats? Then Mardi Gras World is for you! And that's just scratching the surface... Streetcar and Riverboat rides will let you see the city from a new perspective. New Orleans cemeteries are world-famous, and taking a cemetery tour is a must. Like a good zoo? New Orleans is home to the terrific Audubon Zoo plus the Audubon Aquarium of the Americas, plus The Audubon Butterfly Garden and Insectarium. Want to get a feel for the "Old South?" Beautiful restored plantations mask the horrors of slavery just outside the city... including the famous Oak Alley Plantation (made famous for appearances in Interview with a Vampire and Primary Colors). It goes without saying that if you appreciate live Jazz music, New Orleans is your city... there's loads of venues where you can catch the best Jazz acts going (including Preservation Hall). And that's just for starters! Churches, theaters, and parks are plentiful and worth a visit. If you're looking to buy some art, the galleries on Royal Street is where to go. Want to learn how to cook Southern-style? There's a school for that. The choices just go on and on and on. There's something (and everything!) in New Orleans for everyone.

• Who Dat? When it comes to food, New Orleans has so many amazing options that you could build an entire vacation around nothing but eating. Especially if you are into seafood and cajun cooking. Vegetarians have it a little rougher, but all is not lost! One of my favorite restaurants on earth, Carmo, has excellent vegetarian options. Attiki has some decent falafel and Mediterranean selections for the non-meat-eater. And, of course, there's Cafe Du Monde for beignets and hot chocolate (or chickory coffee, if that's your jam). This recent trip I had the chance to eat at Coop's Place, which has some amazing food (along with a great veggie burger)... all served with a snarky attitude that will make you appreciate new levels of sarcasm and abuse! I also ate at St. Lawrence (home of divine food!) which was a bit pricey, but the food and service were fantastic. If you're into famous chefs, Emeril Lagasse has a place here... as does Paul Prudhomme. The most famous restaurant in the city (and home to Bananas Foster) is Commander's Palace... which is all kinds of amazing, if you can afford the price tag. My previous trip to New Orleans included a visit to St. James Cheese Company (thank you TripAdvisor!) which was an amazing Garden District surprise that blew me away (the Gruyere Grilled Cheese with Caramelized Onions is heaven on a plate). Boucherie doesn't have a very vegetarian-friendly menu, but the chef invented a very nice meal when I inquired. The desserts are to die for. And, lastly, no visit to NOLA is complete without Bananas Foster French Toast. My favorite is at Surrey's... which has banana cream cheese stuffed inside the toast... but a close second is Restaurant Stanley, which ups the game by adding toasted walnuts and a scoop of ice cream in lieu of a cream cheese filling. My suggestion? Try both places and find your own favorite! And if all these vegetarian options are this amazing... can you imagine what's in store for meat-eaters? Seriously one of the best places on earth to dine.

And that's a wrap.
And only the tip of the iceberg.
My passion for New Orleans really knows no bounds. I've been to the city a dozen times. I hope to visit dozens more. It's that one place I feel completely at home whenever I go, and wandering her streets is one of my most favorite travel experiences of all time. If you haven't been, then you owe it to yourself to find out what all the fuss is about. If you've been before, then you know exactly what I'm talking about, and should be planning a trip back!
Laissez le Bon Temps Roleur! And be sure to watch Undercover Blues, if you haven't already...
Posted on October 13th, 2014

It doesn't matter how long I spend in New Orleans, it's never enough. Five days or fifteen, I'm always left wanting more.
Which is a good thing, I suppose, as it keeps me coming back.
I didn't have much time to goof around in the city, but I made time for my last plate of beignets and hot chocolate...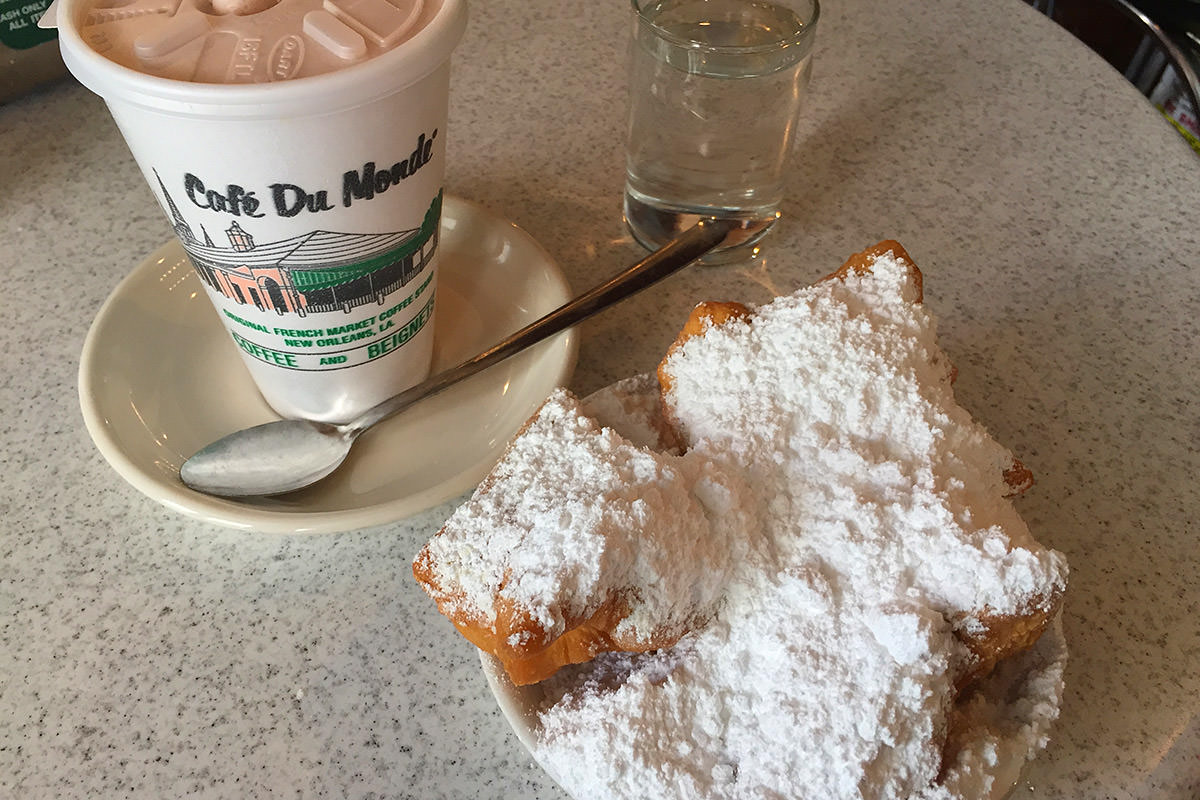 When I was ready to go to the airport, New Orleans was under a tornado warning. By the time I arrived and had boarded the aircraft, the skies were turning black and it looked increasingly unlikely that I would be going home... or anywhere else...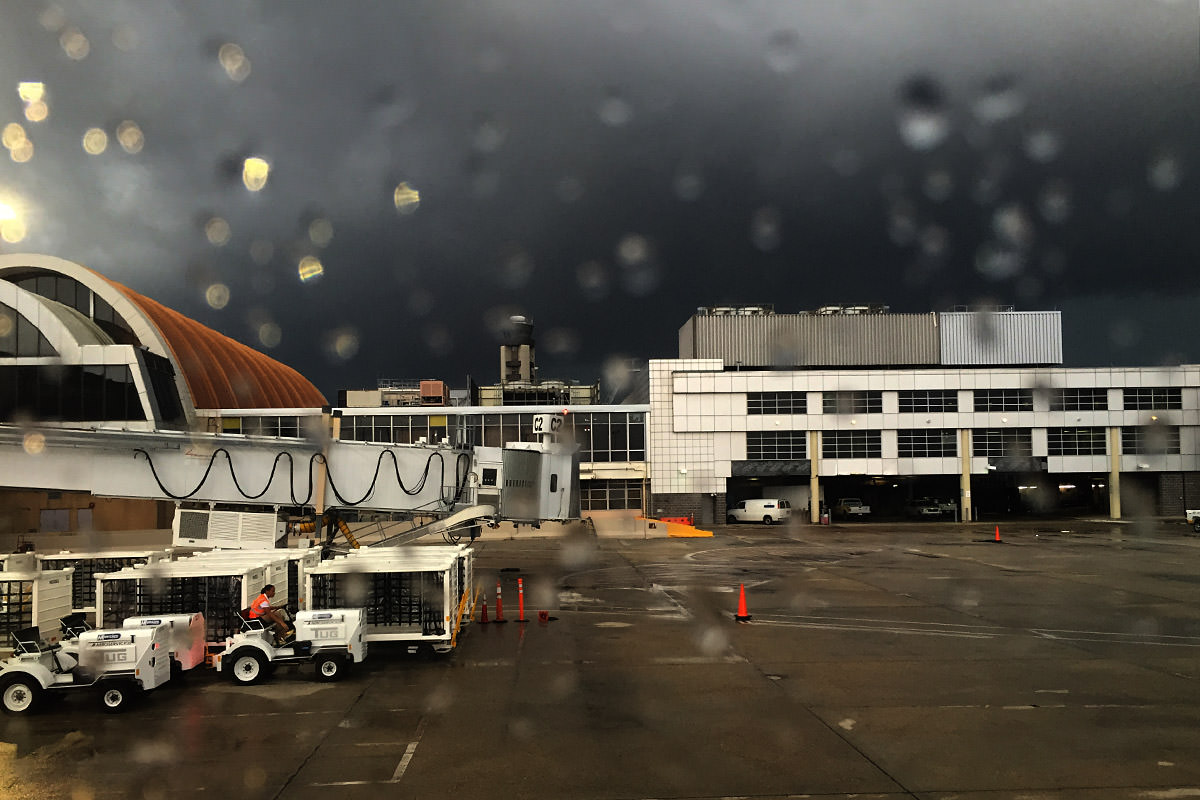 But then something weird happened. The first storm-front passed over the airport and there was a break forming before the second storm-front arrived. We managed to get cleared for takeoff during that tiny window of opportunity...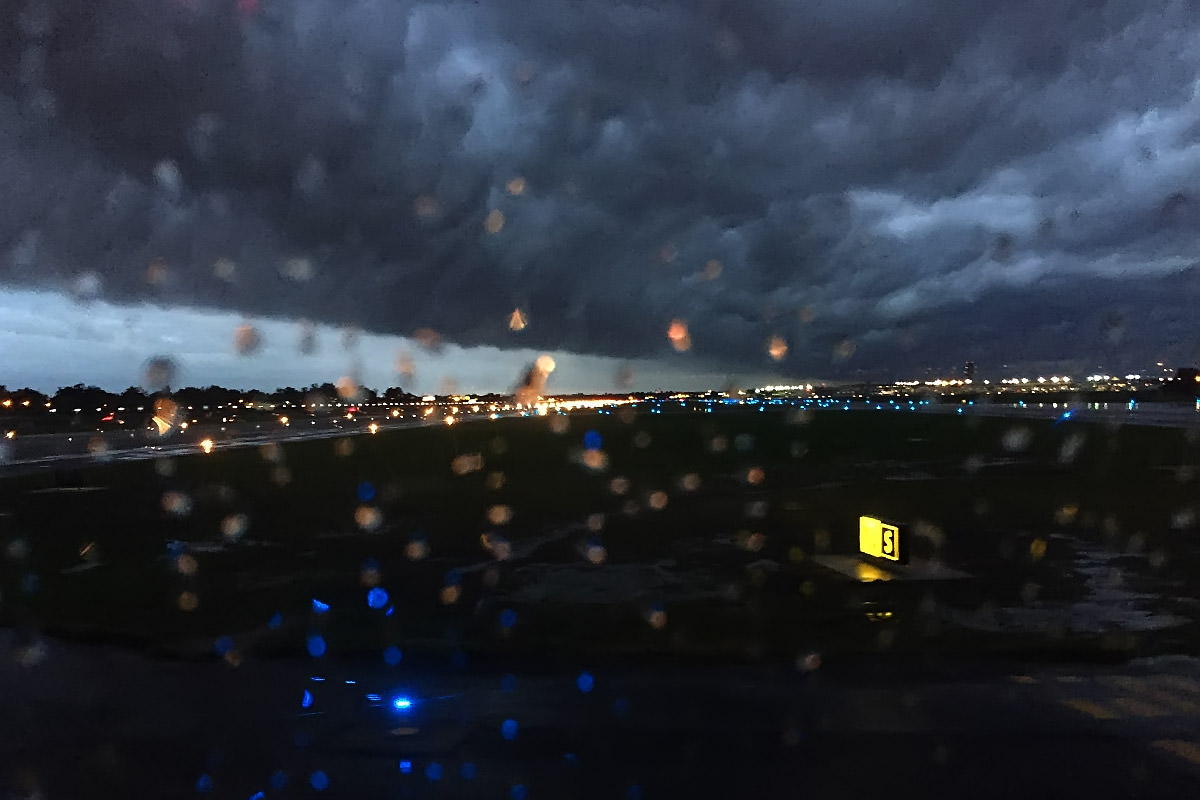 Once we got above it all, it wasn't too bad in the clouds...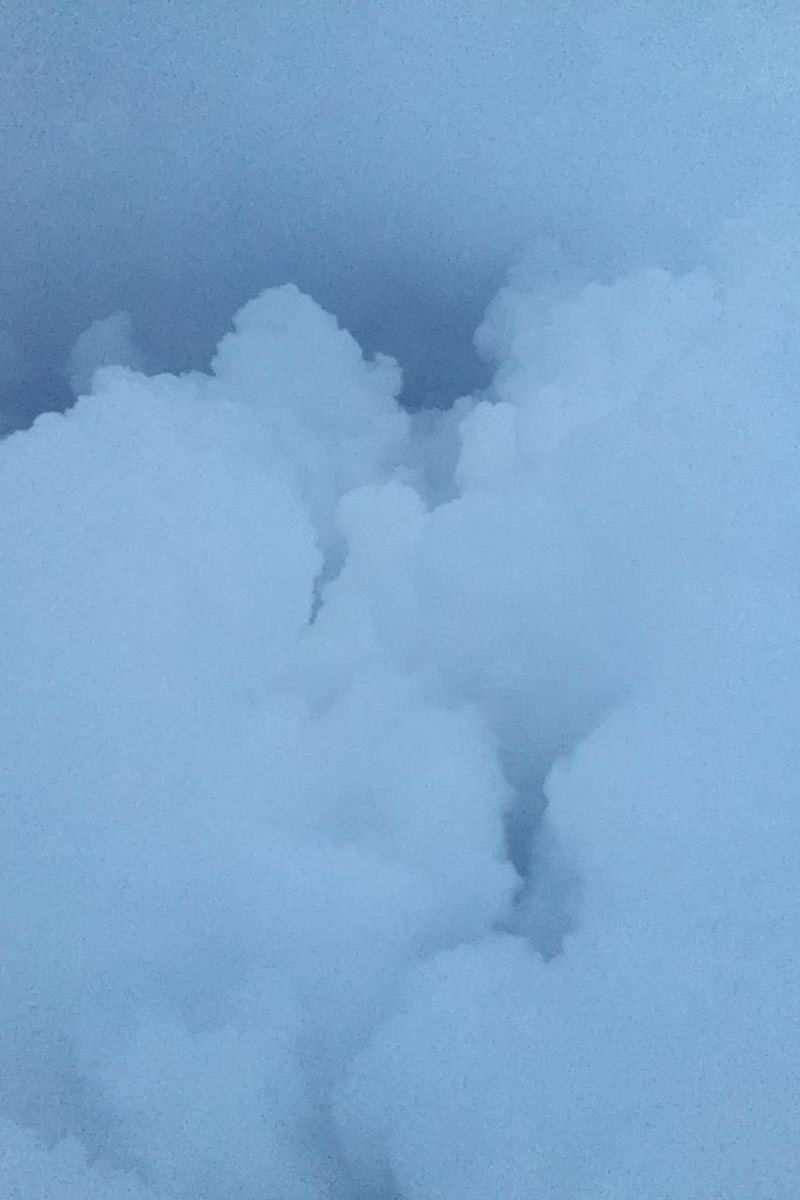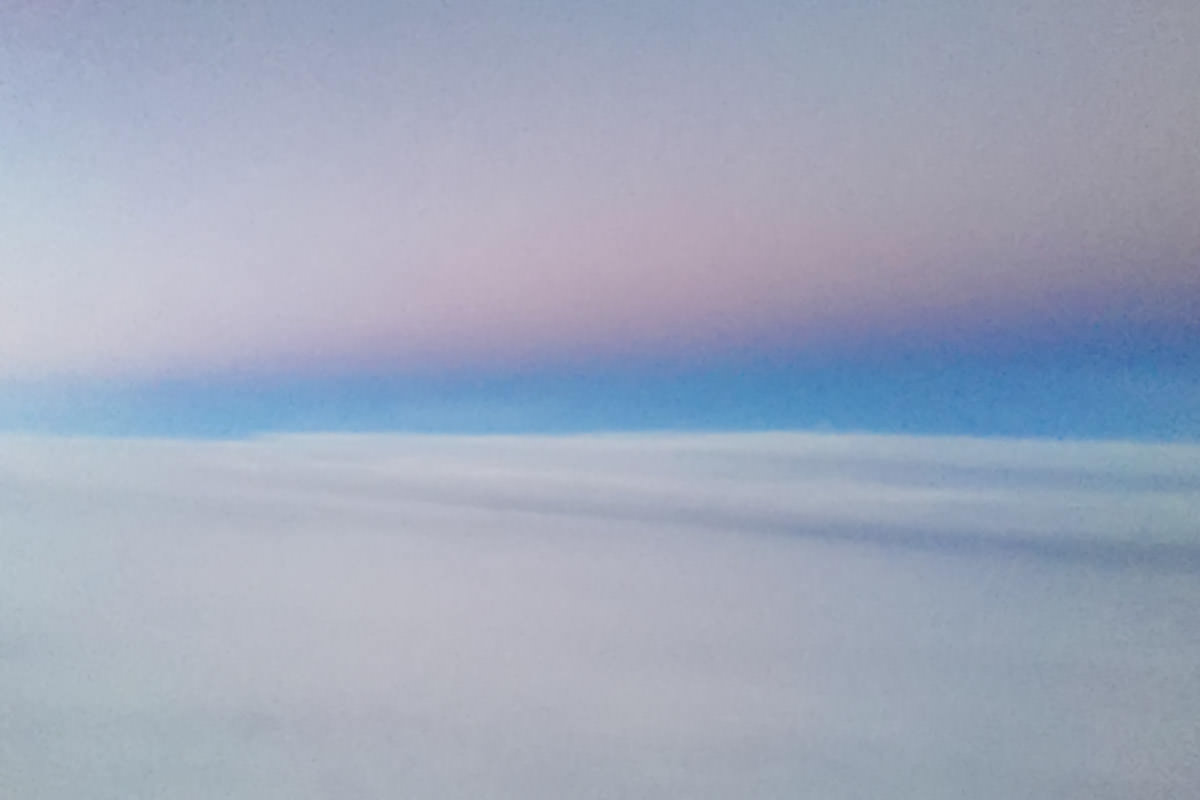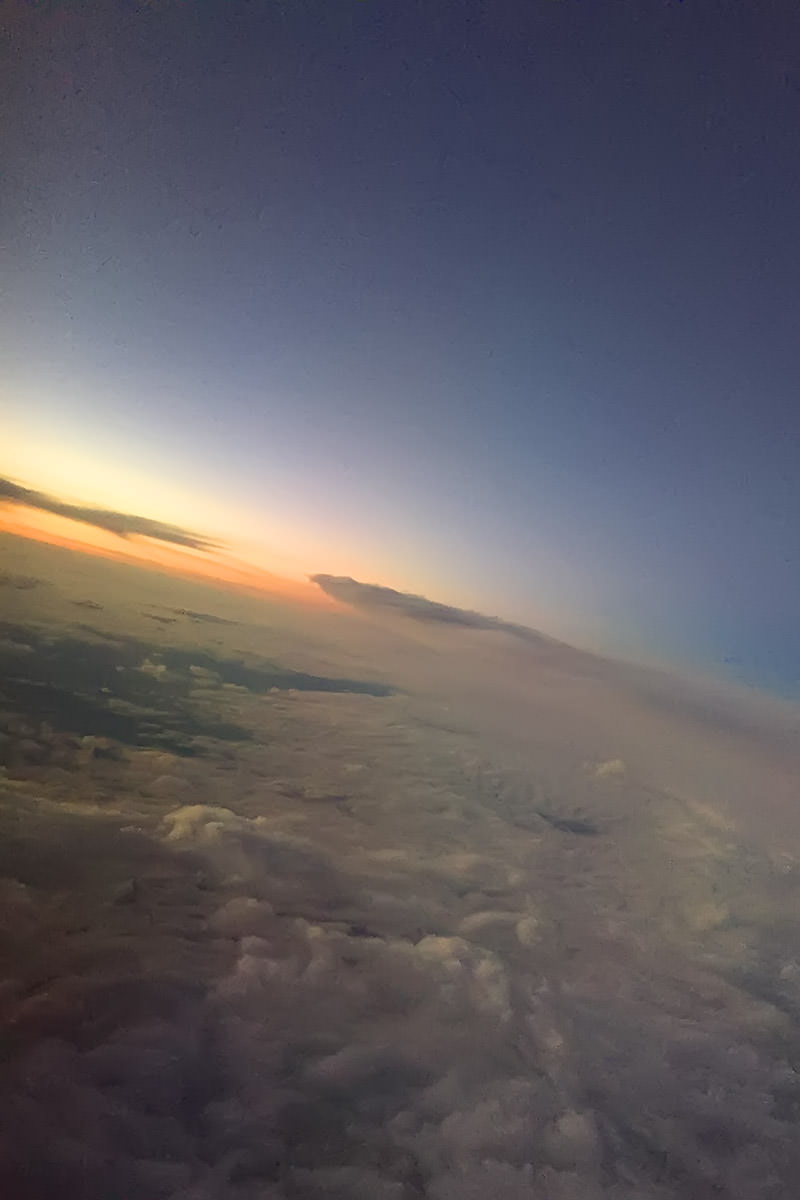 Seattle was just as big a mess as New Orleans.
Roads were awful. Heavy rains with poor visibility. Yet there are still people who want to run in the middle of a busy street with dark clothes on (nearly hit somebody trying to cross International Blvd. NOT in a crosswalk)... and people who want to merge into your lane without signaling or waiting for an opening (yet they honked and were pissed at me?)... and people passing you doing 80 in a 60 zone with horrible visibility, then suddenly swerving into your lane so they don't run into a car they didn't notice (nearly ran right into them). Thank heavens I am not driving home tonight... I've had enough near-death experiences for one evening, thanks.