The trailer for Black Panther: Wakanda Forever landed on Monday. I am still processing.
Because while I am excited to visit that world again (especially to see Okoye and M'Baku)... there is something a whole lot bigger that has me very excited for the movie.
And it's Prince Namor, The Sub-Mariner.
It's one thing to see movie stills where he's standing there looking cool as all getout... it's quite another to see him in action, winged feet and all. I MEAN JUST LOOK AT THIS...
Namor (AKA "The Sub-Mariner") has a long and complex history in the Marvel comic books (created in 1939!). His pink skin is inherited from his father (the Atlanteans are normally blue) but he's unique in one other very important way... he's a mutant. To be more precise... he's Marvel's first mutant. His ability to fly comes from neither his human or Atlantean side, and so this skill (along with his winged feet) are a mutation (which is kinda a huge deal in Marvel's comics, and soon to be a big deal in the Marvel Cinematic Universe)...
In the comics Namor bounces back and forth between being villain and hero (which I think has been explained by some kind of oxygen imbalance due to his Atlantean/human physiology). And it sure looks like that's the path he will be taking in Wakanda Forever as well. It is heavily implied that Namor is going to kill Ramonda (Black Panther's mom, amazingly portrayed by Angela Bassett), and this is what drives Shuri to become the new Black Panther (as seen at the end of the trailer).
Though, to be honest, I really hope that Shuri isn't the new Black Panther... I hope that honor goes to girlfriend (and perhaps widow) Nakia. Her fighting skills make her a far more suitable choice, and I think that Lupita Nyong'o would absolutely kill it in the role.
But anyway... Namor. I want to see him everywhere. I want him to guest-appear in other movies. I want him in his own movies. I want him in a Disney+ series. Just one more piece of my childhood slamming home, and I want to have a steady stream of appearances.
Because I'm greedy like that.

As I have said many, many times in this blog, I am a massively huge fan of Black Panther. He, along with Doctor Strange, are my favorite Marvel comic book characters by a wide margin. Needless to say I was crushed when Chadwick Boseman died... not just because he was a talented actor who I had enjoyed in many films... but because he is Black Panther. And not getting to see him in Ryan Coogler's follow-up to the amazing Black Panther film fills me with a sadness that's hard to describe. His performance as The Black Panther filled me with joy after waiting years for the character to finally appear in the MCU, and now he's gone. Taken from us far too soon.
And you might guess, Black Panther: Wakanda Forever is a series of mixed emotions for me. On one hand, I am so happy that we will get to see all the great characters and incredible world of Wakanda again. On the other hand... Black Panther is gone.
I posted the trailer from Comic Con yesterday. I have watched it dozens of times trying to see every detail of what awaits us on November 11...
So here we go. Please avert your eyes if you don't want to see my spoiler-filled comments...

The trailer starts with Nakia on a beach... likely mourning the death of her boyfriend. Could she be pregnant with the heir to Wakanda? We don't know. What's very interesting about this scene is that you can see Aztec/Mayan architecture behind her. This related to Namor, which we'll get to in a bit...
Later we see T'Challa's mother, Ramonda, also on a beach which is kind of strange, because I thought that Wakanda is a landlocked country. They have a lake and rivers, of course, but no oceanfront real estate. Not sure what this could be about...
And heeeeere's the birth of Namor. Which you can tell because of his winged feet (in the comics this allows him to fly). This makes Namor the first mutant in Marvel's history...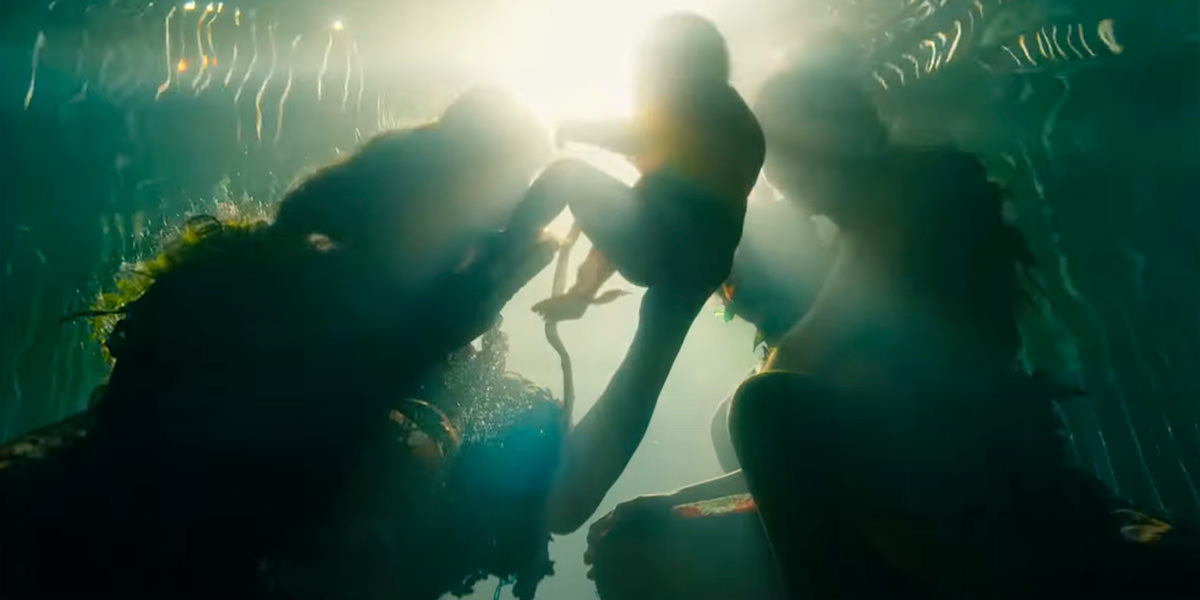 In the Marvel Comics, Namor (AKA The Sub-Mariner) debuted in 1939, years before Aquaman debuted in DC Comics (that was in 1941). Even though Namor came first in reality, DC brought Aquaman to the movies first. To avoid people who don't know the history thinking that they have ripped off Aquaman, Marvel Studios has decided to root Namor in Aztec/Mayan culture, giving him and his people a far different look for Atlantis than DC gave to the Aquaman movies. I absolutely love this. Not only because it adds diversity and representation to the the MCU, but because it's just an amazing idea from the get-go...
I'm guessing this is Wakanda's throne room? All flooded and burning. I don't know if this is supposed to show a turning point where Shuri accepts that she must become the new Black Panther or not, but it's an interesting scene...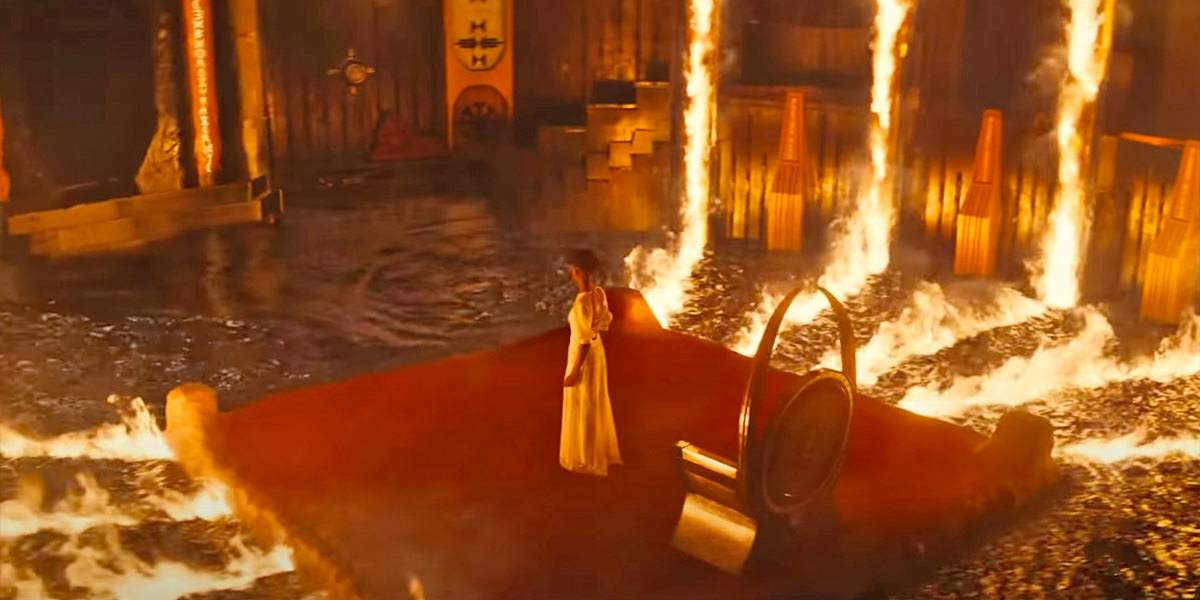 And... here's two of the smartest people in the MCU. That's Shuri shaking the hand of Riri Williams who becomes the successor to Iron Man, Iron Heart. I am positive that Riri is going to be tied to Wakanda and the first movie due to the ending of Black Panther where T'Challa established the Wakanda Outreach Program. How cool is that?!
Awwww... it's little Prince Namor! The reason he is not blue like other Atlanteans in the Marvel Universe is because his father is a surface-dweller, and his mother is princess of Atlantis. He inherited his father's skin color, but his mother's royal status...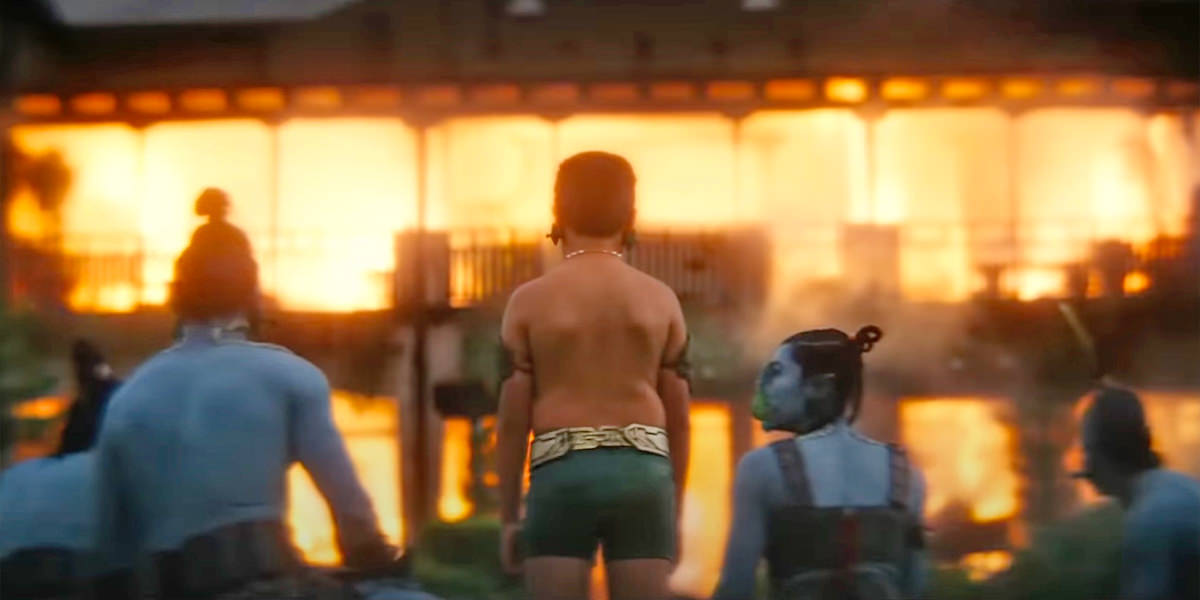 And here's adult Namor...
M'Baku is probably my favorite character from the first movie. I am thrilled that he's come back for the sequel (just as I am sad that W'Kabi isn't able to return because Daniel Kaluuya had other commitments). Of all the characters in the MCU, M'Baku is the one I most want to see get his own Disney+ series. Okoye is apparently getting hers, maybe M'Baku will be a big part of the World of Wakanda series?
This movie is going to be a punch in the gut from start to finish... especially when seeing Chadwick Boseman pop up...
I am more than a little excited that Ryan Coogler & Co. don't hire somebody with the massive talent of Angela Bassett and have her sit on the sidelines. She actually looks like she's going to be given stuff to do...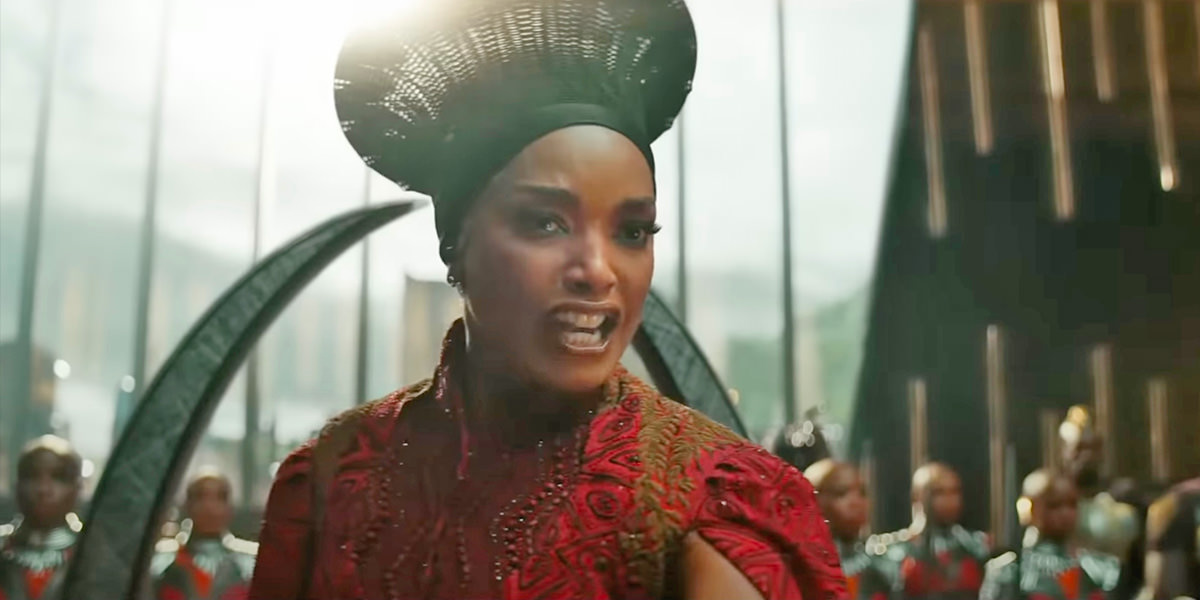 Everett K. Ross! I love how this character is part of the MCU. And thank heavens that Ryan Cooler didn't have him fall into that tired old "white savior" trope that so often gets assigned to white characters in movies. Wakanda is the most technically-advanced nation in the MCU and their people are among the most powerful on the planet. They don't need a white man to step in and save them. From anything.
I am surprised that RiRi is going to become Iron Heart in this film. I thought she would be introduced here, then become Iron Heart in her own series! Kinda cool that her first suit is going to harken back to the bruit-force armor that Tony Stark created in the first Iron Man movie!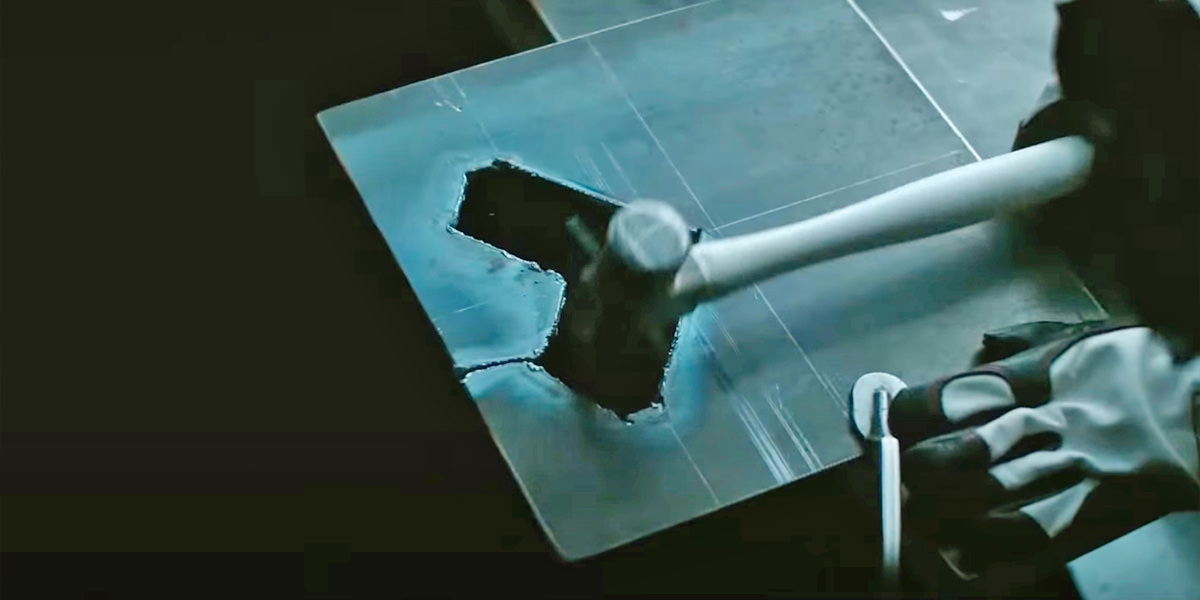 Wakanda and Atlantis have a long and complicated history in the comics. They have been at war for much of that history, though they have put it aside when a common threat faces them. I am guessing that the movie will have them at war from the start, and it will be interesting to see the reason behind it. Likely Vibranium-related. Note that Atlanteans need masks to breath when out of the water, whereas Namor does not. He got that from his dad. :-) I am happy that they kept his winged feet. I was thinking that they would eliminate them for the movie to keep the character less expensive to have on-screen...
And here's M'Baku... about to make a serious error. Namor can survive the crushing pressure of the deep ocean, so this battle club won't be much trouble for him to shrug off...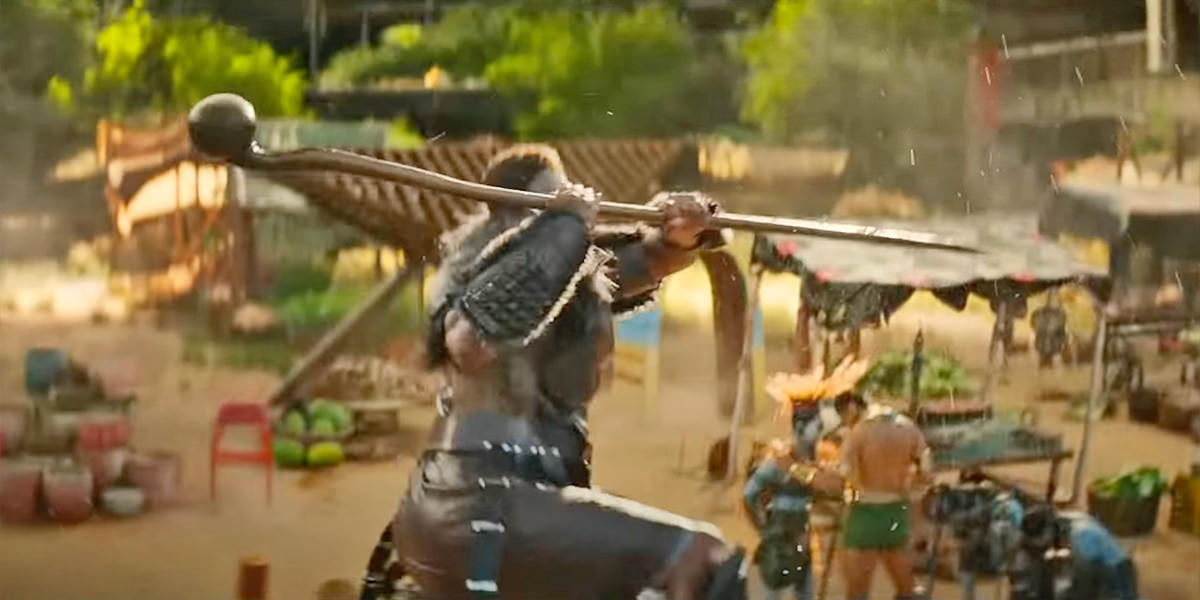 And who might this be? Could it be Aneka? We've already seen Ayo in the MCU (Aneka's lover in the comics) and this could be setting them up for a very interesting turn if they follow the story from the comics.
Okoye is so wonderfully bad-ass. I truly hope that Coogler is involved in her Disney+ series, because I will be sorely disappointed if she doesn't maintain character...
Just give Namor his own movie already. Can you just imagine?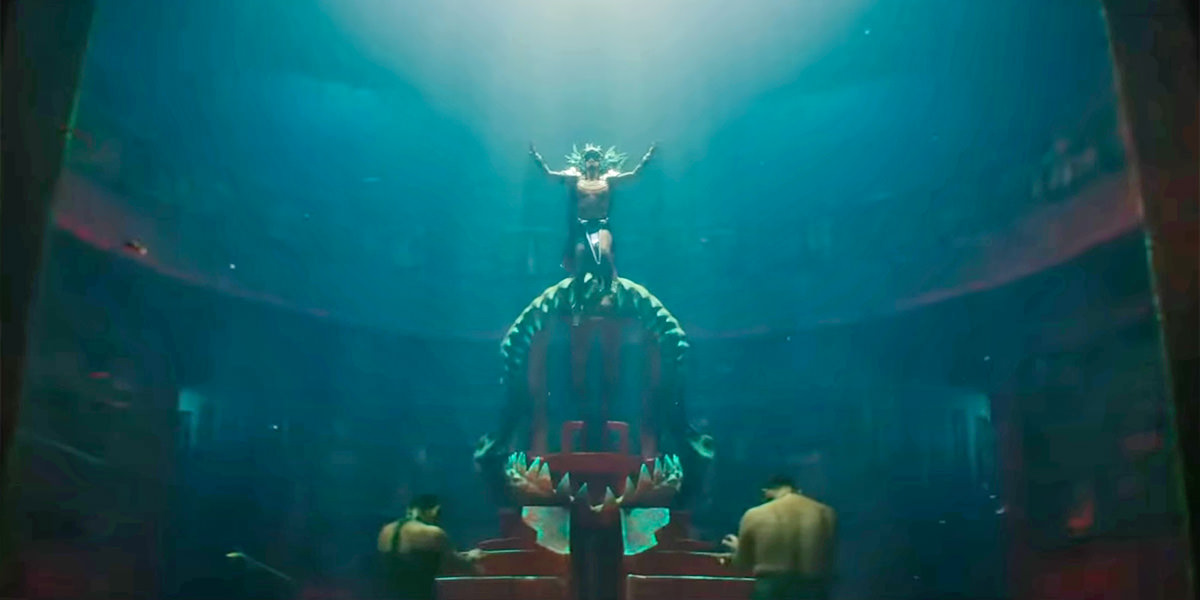 Dora Milaje warriors vs. Atlantean warriors. That will be a heck of a fight!
And who is the new Black Panther? In the comics, Shuri has taken on the job on more than one occasion. Not sure if that's the way they are going to go in the movies. Maybe. Or perhaps M'Baku? Though I would really rather he keep his character, because he's just so fantastic. And now, for the hundredth time, WHERE IS MY M'BAKU SERIES?!? Just back up a dump truck full of cash to Winston Duke's house, pour out however much money it takes to get him to sign on to the project, then keep paying him absurd amounts of money so we get minimum ten seasons...
I am not even joking. I would watch the heck out of an M'Baku series.
And that's our first look at Black Panther: Wakanda Forever. November seriously cannot get here fast enough.

We've known for a while that there would be a new Wakanda-based series coming to Disney+ from Ryan Coogler. What we haven't known is what it will be about. And we still don't. I was really hoping for an M'Baku series starring Winston Duke that explores the Jabari Tribe because, seriously, how cool would that be? And while I'm still hoping for that series, today we found out that the new Wakanda-based show will feature Danai Gurira, so it will probably revolve around her character of Okoye...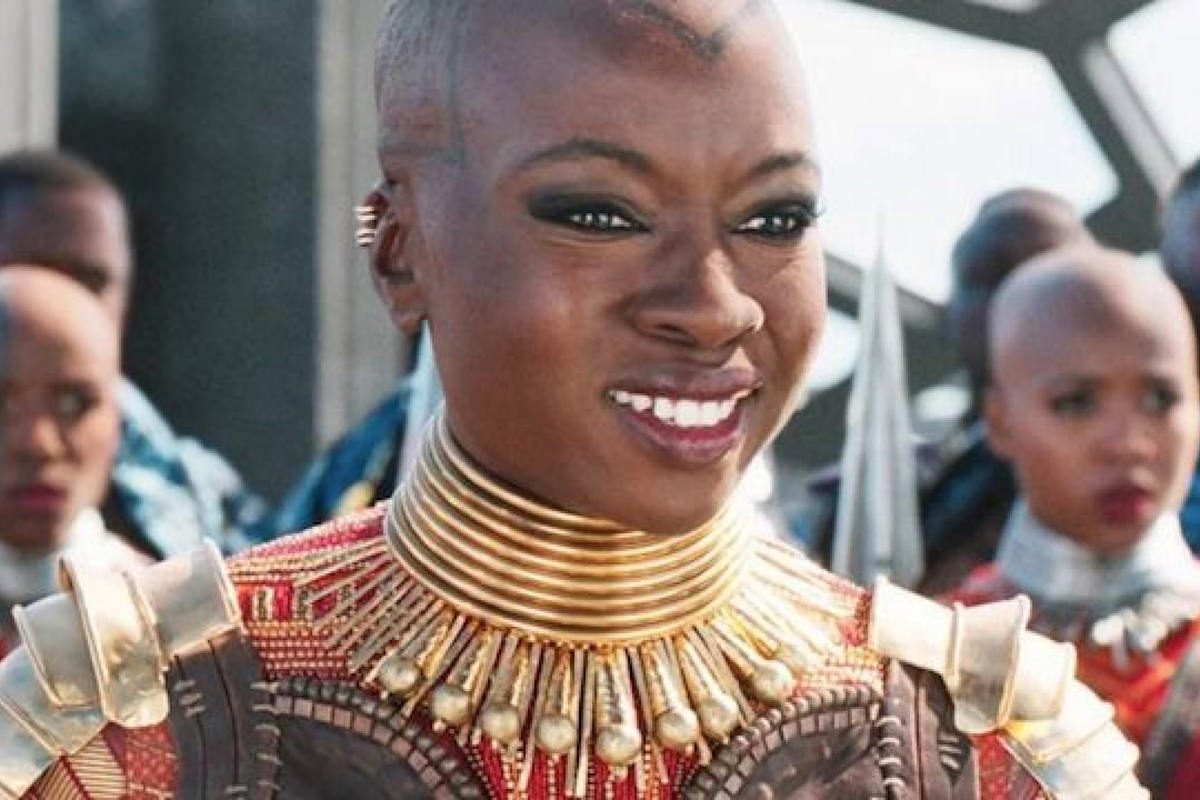 I am not at all mad about this. I absolutely love Okoye, and Danai Gurira is phenomenally talented. They could take her character in a hundred different directions and she would slay it (GIVE US OKOYE IN SPACE!!!). I don't suppose it's too much to ask that Daniel Katuuya make an appearance as W'Kabi. That's Okoye's husband, after all.
And if that M'Baku series and a Dora Milaje series and a Nakia series and an Ayo series also get made? So much the better! There is no end to the Wakanda characters they could build around.
And no end to the number of Wakanda characters I want to see in movies and television.