I've been buying less and less meal boxes from Martha Stewart and Marley Spoon because... A) They are expensive, and... B) It's sometimes tough to find two new recipes I want to try on the same week. Most of the older recipes I like have been made numerous times on my own for less money, so it's only the new ones I really care about. This week finally had two that I wanted to try, so I coughed up the money to pay for them.
Tonight was Indonesian Vegetable Nasi Goreng with Crispy Shallots...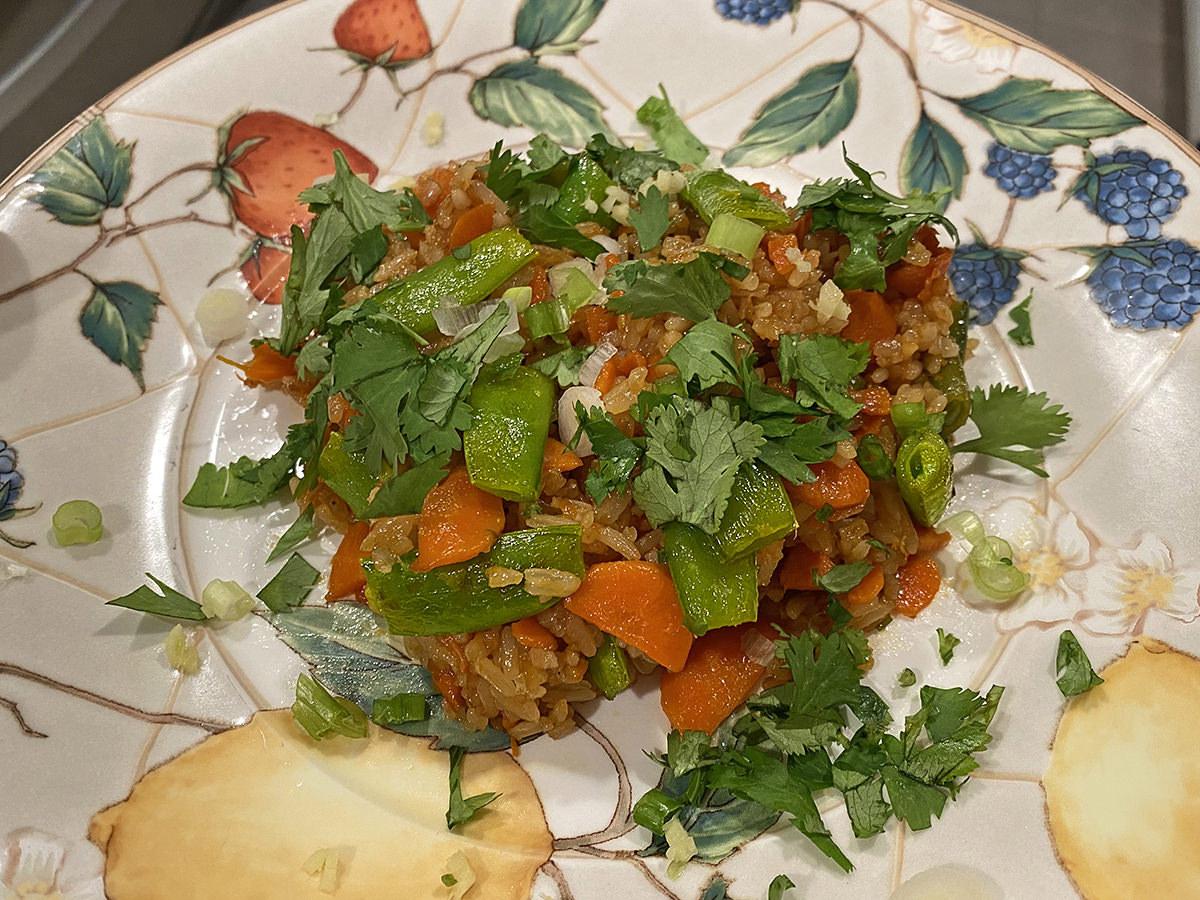 I was dubious about the taste because the sauce has ketchup, vinegar, teriyaki sauce, chili garlic sauce, salt, and... sugar? But it was actually very good.
Last night was Black Bean & Quinoa Taco Bowl with Crispy Tortilla Strips. And I guess I owe an apology to Martha Stewart. I ordered this one even though I don't care for quinoa very much. I do love me a good taco bowl though, and it sure looked great in the photo...
It was a lot more work than I expected, but hey... TACO BOWL FOR DINNER! Then I got to the part of the recipe where you slop marinated romaine and tomatoes OVER HOT QUINOA AND SPICED BLACK BEANS! And I was all... BLECH! The lettuce is going to wilt immediately and I'm going to end up with a gross, sludgey, toxic mess. Bad Martha! But NOPE! Martha is always right, and I should have known she wouldn't endorse a bad recipe. This was ONE PHENOMENAL SALAD! Absolutely loved it, even though mine didn't look as nice as the photo...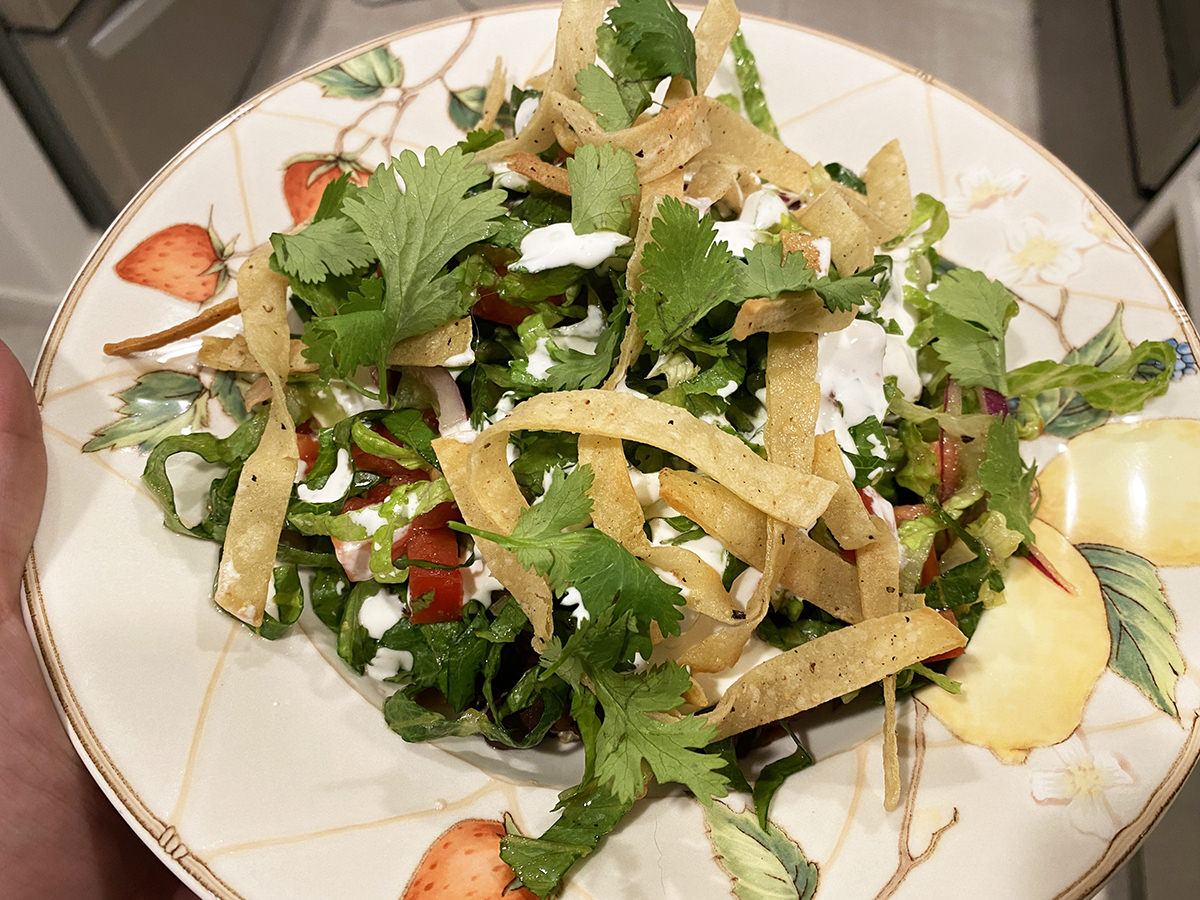 And while it wasn't as good for my leftovers lunch as it was fresh, it was still pretty good...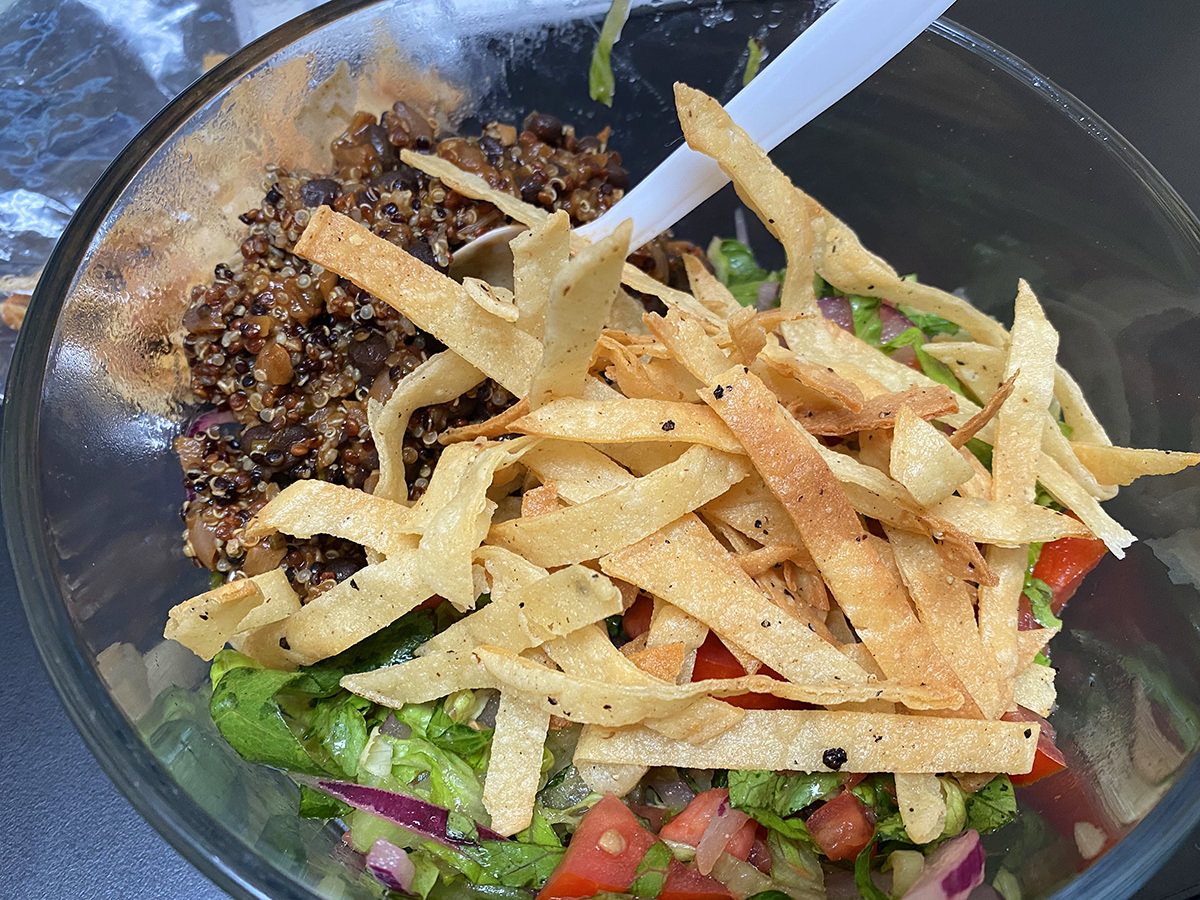 Boy, gotta hand it to Martha's meal service... she's opened me up to so many amazing recipes that I never would have found on my own! And now I have two more. Both of which might actually be good for me? Say it isn't so!
Now that's some food for thought.
Because thought has to be put somewhere now-a-days.