Here's a checklist of all the Hallmark original romance movies from 2020 along with my comments on those I've seen.
Special movies of note are marked Favorite, Good, Okay, and BAD.
Hallmark Channel Originals 2020

✓ Good Winter in Vail (Winterfest • Lacey Chabert and Tyler Hynes • January 4, 2020)
Event planner Lacey Chabert inherits a chalet from her uncle in Vail. Quitting her crappy job that keeps passing her over for promotion, she heads to Vail where she meets a Tyler Haynes and they do not hit it off. But eventually warmer hearts prevail and they decide to host Strudelfest together in order to save a restaurant. Yes. I'm being serious. Tyler Hynes has a dry delivery that was flawless for his smartass character and made the entire movie for me. The beautiful Vail scenery is just icing on the cake.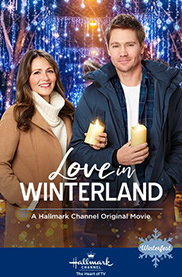 ✓ Love in Winterland (Winterfest • Italia Ricci and Chad Michael Murray • January 11, 2020)
Woman gets selected as the winner of a dating show and gets to take the bachelor guy back to her hometown (Winterland!) so they can find out if his pick results in true love. Of course her high school vision-board sweetheart is there, so now she's torn between the romance that didn't work out... and the handsome European guy who's falling in love with her. CAN YOU GUESS WHO SHE CHOOSES? This was a pretty boring movie, and the whole "dating show" angle was done far, far better in last year's My One and Only. Not only that, but Kewlona's Big White Ski Resort was used to much better effect in last year's A Winter Princess. And lastly, she should have picked Jack Turner over Chad Michael Murray!

✓ Good Love on Iceland (Winterfest • Kaitlin Doubleday and and Colin Donnell • January 18, 2020)
SHE'S a podcast producer in Chicago. HE'S a photographer who lives a nomadic life around the world. THEY dated when they were students at Northwestern University. Now they end up together again with friends on a vacation to Iceland. This is essentially a travel video for Iceland, which is to say it's fantastic because the country is fantastic. And boy did it make me want to go back. Much of the interaction with the native Icelandic actors (all excellent, especially the guy playing Jóhann) is klutzy and a little embarrassing... but it wouldn't be Hallmark if there wasn't a cheesy awkwardness to it. I enjoyed this one because it was actually shot on location in Iceland (instead of Canada doubling as Iceland, as Hallmark usually does) and they took full advantage of the scenery. But the best thing about it? Hallmark took the same story they've told a hundred times AND ACTUALLY DID SOMETHING TO MAKE IT DIFFERENT! I hope this trend continues because, holy cats, are these getting tired. UPDATE: The guy who played Jóhann is Jóel Sæmundsson and if Hallmark has a brain in their head, they will get him another movie. He is one of my all-time favorite Hallmark characters.

✓ Amazing Winter Romance (Winterfest • Jessy Schram and Marshall Williams • January 20, 2020)
An inspirational columnist has lost her inspiration. To get it back, her boss sends her back home to her small town to see if she can figure out what's missing in her life. Of course she runs into her old boyfriend (don't they always?). In this one, her bland boyfriend has build a giant snow maze, and apparently that's what it takes to turn things around. And while the whole maze idea is pretty cool, the idea that it would take AN HOUR to solve the thing is hilarious. A pity they slapped the tired old "journalist returns to her small town and ends up falling in love with her old flame" trope on top of everything, because I spent all 90 minutes swearing I had seen this one already. And the complete lack of chemistry destroys whatever hope there is for entertainment value, so I was checked out almost instantly. So... in the end... not so amazing.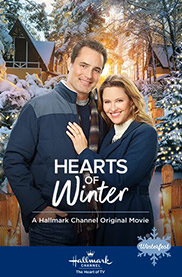 ✓ Hearts of Winter (Winterfest • Jill Wagner and Victor Webster • January 25, 2020)
Boy. Hallmark really didn't reach much with this one, did they? Widower's daughter enters a television contest to get a home makeover. When they win, designer Jill Wagner shows up and turns their lives upside-down while she fixes up their house... and their lives. Love ensues. Or does it? His love for his deceased wife could end things before they begin. I found it almost impossible to find anything interesting about this generic pain-by-numbers movie. Especially sad since Victor Webster usually ends up in stories that have at least a little more life to them.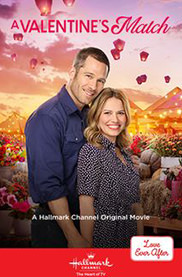 ✓ A Valentine's Match (Love Ever After • Bethany Joy Lenz and Luke Macfarlane • February 1, 2020)
TV personality gets fired from her job in San Francisco because she's lost her "oomph." Rather than sit at home worrying about it all, she heads back to hometown Portland so she can clear her head. While there she's manipulated into running into her former fiancé and running a Valentine's Day auction... with her ex, of course. After a while she starts to fall for him again, eventually finding out that when he broke up with her to go to art school in Europe that all was not as it seemed. Then her boyfriend shows up to surprise her and... predictability ensues. This is a fairly straight-forward Hallmark movie with good performances, great use of the song We Belong by Pat Benatar, and not a lot else.

✓ Matching Hearts (Love Ever After • Taylor Cole and Ryan Paevey • February 8, 2020)
FOR THE LOVE OF PETE, WHY ARE WE STILL DOING MATCHMAKER GETS MATCHED MOVIES?!? IT'S BEEN DONE TO DEATH! Drop-dead beautiful Taylor Cole works at a highly successful matchmaking service which has an algorithm that rarely fails. So of course she runs into a guy who thinks that matchmakers are silly. Then she runs into the same guy at her parent's flower shop... he just opened a pet adoption center down the street! Then she finds out that the guy is the half-partner owner of a ballroom she wants to rent... the other half-partner is somebody she matched of course. And just when you think that the coincidences couldn't possibly be more pathetic... the guy is in a magazine article telling people that his best dating advice is to stay single. AND THEN somebody at the matchmaking company wants to use him as publicity for their service and, YOU GUESSED IT, Taylor Cole is the one in charge of finding his perfect match! HOLY CRAP! YOU DON'T THINK HIS PERFECT MATCH WILL BE HER, DO YOU?!? If you don't, this must be your first Hallmark movie. This was just so frickin' pathetic and sad. I know there's a formula to Hallmark movies, but this one is 100% missable and not worth your time. You've seen it before... and done better than this mess.

✓ The Secret Ingredient (Love Ever After • Erin Cahill and Brendan Penny • February 15, 2020)
Pastry chef's ex-fiance pastry chef shows up in town from Paris just as she gets nominated to appear on a Valentine secret cooking face-off TV show in New York City. When she gets to NYC, she happens to run into her ex-fiance again. I wonder what he could be doing there? Surely it couldn't be to compete in the same competition? Of course it could be! Absolutely everything is about as predictable as you'd imagine for Hallmark... except the ending, which doesn't end up in a tie for once.

✓ Love in Store (Love Ever After • Alexandra Breckenridge and Robert Buckley • February 22, 2020)
Two home shopping network hosts are paired up to sell a variety of merchandise on a television show. But while they're together on the show, they're competing to take over the channel when their boss retires. Oh noes... you don't think they'll fall in love, do you? Yes you do. How could you not? You have seen a Hallmark movie before, haven't you? Nothing new to see here. Move along.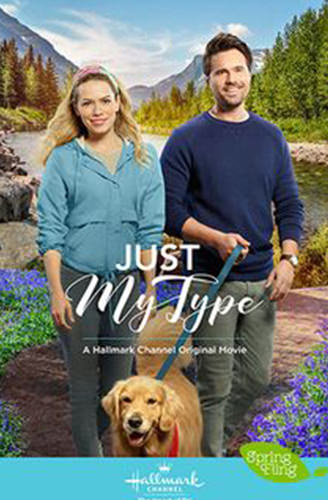 ✓ Just My Type (Spring Fever • Bethany Joy Lenz and Brett Dalton • March 28, 2020)
Bethany Joy Lenz wants a big promotion from her columnist job at work, but is going to get passed over. Then an opportunity drops in her lap when she runs across a famous writer she likes while visiting her friend's parents in rural Oregon. At first she doesn't want to intrude on his privacy, but ultimately decides her job promotion is more important than what he wants. Even though she's a terrible person who puts her ambition over other people's wishes, the author agrees to a series of interviews and slowly lets her into his life. Inexplicably he falls for her... and her for him... but it's not like she's going to give up that promotion! Or is she? This was a fairly uneventful paint-by-numbers Hallmark outing that did have the benefit of not falling into the "YOU BETRAYED ME!" trap that these kind of stories always do. But that's not much. Certainly not enough for a good movie.

✓You're Bacon Me Crazy (Spring Fever • Natalie Hall and Michael Rady • April 4, 2020)
A food truck chef is out to win $100,000 by entering her food in a city-wide Portland contest. Just as she's gaining confidence in her chances, a guy opens up a "Mo-Bacon" food truck across the street and starts poaching her business. But will a friendly competition lead to romance? Oh probably. It's Hallmark. This is one of those cases where the movie ended up being less than the sum of its parts. I've always liked Michael Rady, and Natalie Hall starred in my second-favorite Hallmark movie of all time, A Winter Princess, so my expectations were rather high. But there just wasn't much here for the actors to work with. Every scene was by-the-numbers, the story was painfully straightforward with no surprises, and I couldn't help but think there was a better movie in here somewhere.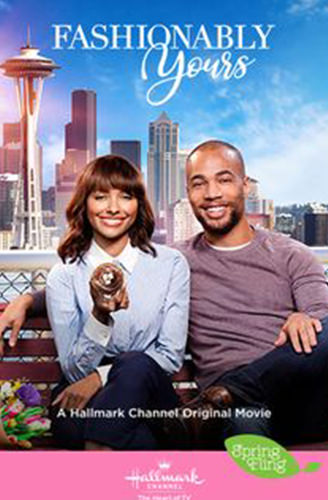 ✓ Fashionably Yours (Spring Fever • Kat Graham and Kendrick Sampson • April 11, 2020)
With the opening footage of Seattle landmarks... and the story being about a woman who gets passed over for a promotion who decides to leave Seattle, only to have a moving man show her that Seattle has too much to offer to leave it behind... I assumed that Hallmark actually sprang for the money to shoot this in Seattle. Silly me. It's (mostly) yet another Vancouver-doubling-as-Seattle movie. They eat burgers at Bobby Sox, for example, which is East of Vancouver near Golden Ears. At one point you can see that they (apparently) made a Seattle field trip and end up at the Seattle Center, Pike Place Market, and the waterfront (all to the tune of Harry Style's Adore you!). But it begs the question... Why not just have it take place in Vancouver? Anyway... after the pleasant surprise of a diverse cast of beautiful people wore off, I found this to be a straightforward and charming movies... if somewhat slow. And also confusing. This movie had very little to do with "fashion." It was more Marie Kondo than Vera Wang.

✓ Nature of Love (Spring Fever • Emilie Ullerup and Christopher Russell • April 18, 2020)
City-slicker woman gets an assignment to do a story on "glamping" (glamour camping). When she gets to the camp, she finds that the nature activities guide is a famous outdoorsman writer she admires. Everything you need to know about this movie can be found in the first five minutes when the woman shows up with no footwear except high heels... and has to be outfitted with boots so she can, you know, WALK AROUND IN THE OUTDOORS. How stupid do you have to be? I can't determine if this is better or worse than the city-slickers in movies who go buy out the store because they are spending the weekend in the woods. Outlandishly stupid at just about every turn, you'd think that maybe the beautiful scenery could save it... except the leads have absolutely no chemistry at all, and the woman is all slap-sticky ridiculous and uninformed about everything. I honestly don't understand if this was supposed to be funny or not. I just found it lame and horribly boring. With Hallmark trying to fill their calendar with more and more movies, it's apparent they don't care if their offerings lack quality or entertainment value. Or common sense.

✓ Love in the forecast (Cindy Busby and Christopher Russell • June 13, 2020)
Local weather girl and newly-certified meteorologist dreams of getting to analyze weather data to create the forecast for her job. In a burst of confidence about her career, she moves into a new home which is next door to a handsome farm boy who is living in the city for a year. Farm boy quickly eclipses weather girl's scientific approach by out-forecasting her with old tricks his grandpa taught him. But no worries... he'll totally mansplain weather forecasting and prove his old-time techniques are more accurate than her silly science. This idiotic romp is mind-numbingly boring and relies on all the stupid tropes you know and hate. Of course the woman is so flighty and silly that she can't even reheat a casserole without burning the kitchen down. Of course she falls in love with her Prince Charming because he watches over her so good. Of course this is a painfully predictable story that's barely worth your time. Of course I end up wondering why I even bother with these any more since Hallmark refuses to try anything new.

✓ Love Under the Olive Tree (Tori Anderson and Benjamin Hollingsworth • June 20, 2020)
A decades-old family feud leads to a land dispute between two olive-oil producers. A judge decides that the winner of a local olive oil contest will win the dispute, so childhood friends on both sides have to battle it out. Oh dear. I hope they don't fall in love! This predictable slog could have been so much more interesting if they would have at least tried to mix things up a bit. They tease a possible gay romance between the woman's assistant, Adam, and the owner of the cafe, Billy, but of course it goes absolutely nowhere. Heaven forbid Hallmark ever try to give us a deviation from the tired old formula they keep beating into the ground.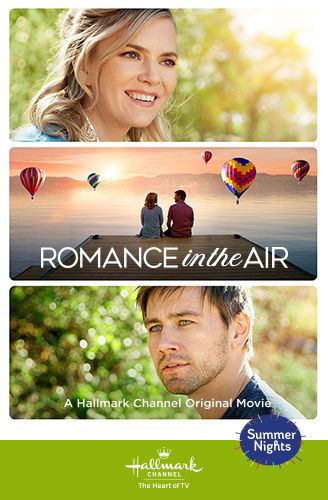 ✓ Romance in the Air (Cindy Busby and Torrance Coombs • August 1, 2020)
Cindy Busby is in danger of losing her marketing job and is forced to take a vacation to recharge or get fired. She decided to head to Lake Tahoe where she spent her summers as a kid. There she runs into her first crush who now runs a struggling hot air ballon business. Naturally Cindy Busby decides to help by using her advertising and marketing skills to help his business get noticed. Alas, she's pretty bad at her job... she create rack cards where you can't see the business name or even what the business is about because it's at the bottom where it gets buried behind other cards... and creates window posters with type so small they're not very effective unless somebody's face is up against the window. And yet her useless "help" somehow works and, as they spend time together, they start falling for each other. Why Hallmark can't hire somebody with actual marketing talents to design their props so they at least have the appearance of being competent is beyond me. Surprisingly, they actually filmed at Lake Tahoe so the scenery is amazing, even if the story (and romance) falls a little flat. Torrance Coombs deserves better than this.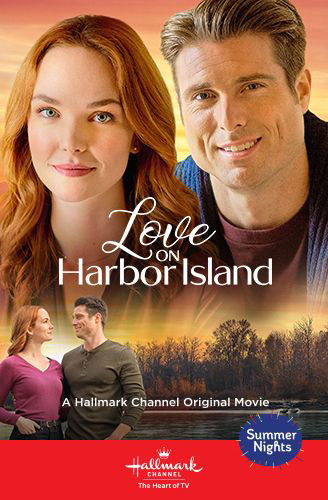 ✓ Love on Harbor Island (Morgan Kohan and Marcus Rosner • August 8, 2020)
You know Hallmark is scraping the bottom of the intellectual barrel when they hire an actor named Marcus to play a character named Marcus who has a dog named Marcus. Learning lines is tough enough without having to play a character with a different name, amiright? Surprised that they didn't name the love interest Marcus as well, because that would have made things so much easier on the poor guy. Anyway... a flailing interior designer has to rush to help her aunt run her bed and breakfast after she takes a fall. While there she is immediately at odds with the seaplane pilot who flew her to the island. But he ends up being an okay guy after all because he finds homes for rescue dogs. And since she's conveniently just broken up with her workaholic boyfriend, the road is paved on the way to romance! Despite having precious little chemistry with the seaplane pilot. If I were to rate this one, I suppose I'd call it "painfully mediocre."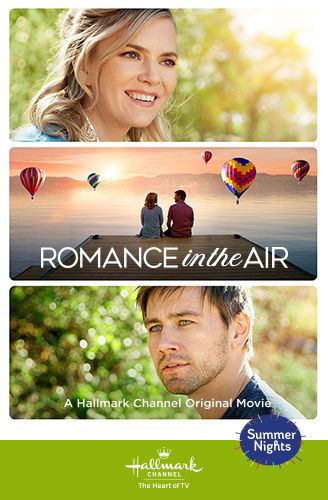 ✓ Good Wedding Every Weekend (Kimberley Sustad and Paul Campbell • August 15, 2020)
For being a total rip-off of the Maya Erskine and Jack Quaid movie Plus One, this isn't as terrible as you'd think it would be... mostly thanks to Kimberley Sustad and Paul Campbell, who do their best to make the material their own. But anyway... a coupe meet at a weeding and find out that they're attending the same weddings for four weekends and decide to be each other's "plus one" wedding buddy so they don't get hit on. Neither of them are wanting a relationship after their break-ups, so this seems like a good plan. Except I don't think that I'm spoiling anything to say that they end up falling for each other. =sigh= It's actually really good... at first... but the weddings all blur together and the aren't given anything new to do. Then there's the whole "I COMPLETELY MISUNDERSTOOD SOMETHING BECAUSE I ONLY HEARD A PART OF A CONVERSATION" trope that Hallmark seems intent on running into the ground. In this case, it was just stupid and unnecessary, making Kimberley Sustad look stupid for no good reason. And, oh yeah, this movie is a bit revolutionary for Hallmark because one of the weddings is a lesbian wedding! Somehow I thought that the new GLAAD partnership would be just for show, and they would keep kicking the gay football down the field for all eternity... but here we are. LGBTQ PEOPLE EXIST IN THE HALLMARK UNIVERSE! Next step? An actual gay couple as the main story maybe? We shall see.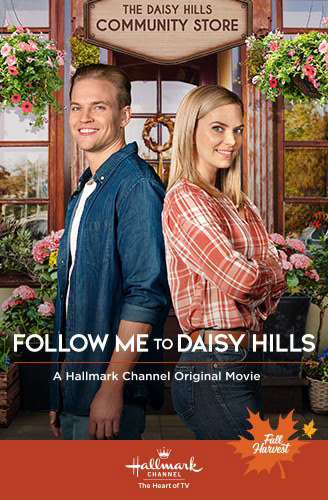 ✓ BAD Follow Me to Daisy Hills (Cindy Busby and Marshall Williams • September 19, 2020)
Embarrassinly manipulative in that angst is substituted for story and the musical score has to do the heavy-lifting in lieu of acting. Bad story, bad performances, and no chemistry? I guess Hallmark had no choice but to air this steaming pile after they made the mistake of getting it made in the first place... but something tells me they would have been better off flushing it down the toilet than let their reputation take a hit. Not worth your time to watch, certainly not worth my time to recap (especially since I fast-forwarded through an insufferable chunk in the middle).

✓ Falling for Look Lodge (Clark Backo and Jonathan Keltz • September 26, 2020)
This is one of those bizarre films where I shouldn't be complaining because it feels like Hallmark is doing something new (at last)... but the execution kind of falls apart. The leads aren't terrible and it seems like there could be chemistry there, but they don't ever feel authentic and the movie just kinda meanders pointlessly instead of having a story you can latch onto. Clark Backo gets the opportunity she's been waiting for when she gets to fill in as event coordinator at Look Lodge under her perfectionist sister. Her first client is Jonathan Keltz, who's trying to help his sister out with her wedding. Alas, the guy is more focused on work than his sister, and it's up to Clark Backo to keep him on track. Their respective sister drama aside, they somehow find time to fall for each other as each new activity unfolds... even though you don't really see it and the romance comes out of nowhere. Overall it's a pity that the background characters of Teddy and Kate seemed like they had a more interesting story despite barely getting any screen time. There's a good movie in here somewhere, but it would take a major re-think of the script to find it.

✓ Okay Country at Heart (Jessy Schram and Niall Matter • October 3, 2020)
Hallmark jerked this movie from their schedule so many times that I was beginning to think that it didn't exist. It was supposed to air last year... got changed to this year... then was moved twice... so can you blame me? I really, really like Jessy Schram (Hannah from Veronica Mars!) and Niall Matter, but am not a fan of Hallmark's attempts at shoe-horning yet another country music "let's write a song together" meet-up into their movie lineup. I'm not a huge fan of country and the songs are never that great. But... this one was actually kinda cute because Jessy Schram is so adorable with her bubbly optimism and happy demeanor. She keeps trying to break into country music, but keeps getting rejected. All that changes when she meets Niall Matter who happens to be working on a song for fake country star Duke Sterling! There are criminal lapses in logic from the start. Niall Matter was not necessary to getting her noticed by Duke Sterling, because Duke Sterling walked into the bar where she was performing anyway... PLUS Jessy Schram's family owns the farm where this annual music festival is held, which means she could have easily gotten to meet Duke Sterling regardless. Things like this drive me insane because it would be so easy to catch this stuff and have a better movie if Hallmark would just have people review their scripts to spot the stupid. This is an okay movie which could have been a good movie with a little work.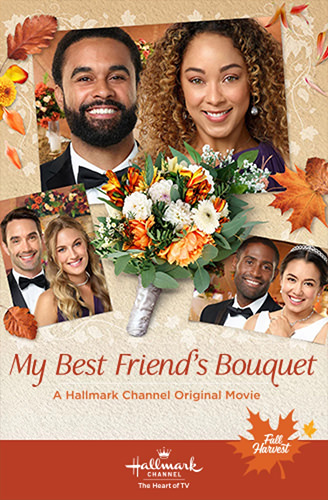 ✓ Okay My Best Friend's Bouquet (Chaley Rose and Nathan Witte • October 10, 2020)
Sometimes the cast saves an otherwise unremarkable story. That's certainly the case here... from the leads right on down to the supporting players. Chaley Rose has been holding out for the right guy to sweep her off her feet with the kind of grand romantic gesture found in old movies. Unbeknownst to her, long-time-friend Nathan Witte has been carrying a torch for her since forever. After she's been announcing every five minutes that "the wedding bouquet is always right" and how much she totally believes in the tradition that whomever catches the bouquet will be next to get married... she's is understandably in a panic when she ends up accidentally catching the bouquet. Especially when it's her best friend who's getting engaged. Rushing into dating a guy she met at the reception so she can fulfill the bouquet's promise, she might end up missing out on the love that may have been in front of her all along. Painfully predictable, the charm of this one isn't the destination but instead the journey.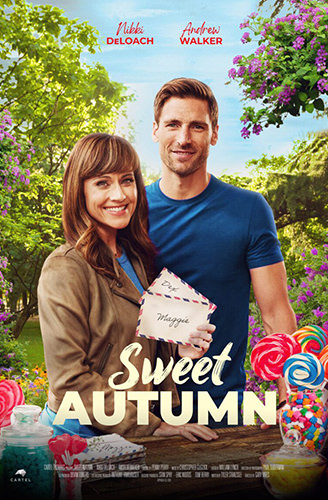 ✓ Okay Sweet Autumn (Nikki DeLoach and Andrew Walker • October 17, 2020)
You would think that Hallmark would be running out of "festivals" for their movies... but they always seem to be trotting out yet another idiotic new one as either an artificial deadline to force a lame story-point or as a venue for some lame conclusion to a lame story. This time it's the Sweet Autumn Festival, where Nikki DeLoach has to figure out why her late aunt left half of her candy shop to Andrew Walker instead of leaving it all to her. Thank heavens Nikki DeLoach and Andrew Walker are more than capable of keeping things from falling apart... even though you can see why Aunt Dee did what she did coming from a mile away. =sigh= Andrew Walker can take average material and make it worth watching... like My Secret Valentine, Christmas on my Mind, Date with Love, and the like. But rarely is he given the opportunity to take good material and make it great... like Bridal Wave. Which is why it's so frustrating to see him have to fight against yet another tired, meandering script in attempt to make it interesting... when he deserves so much more. And so do we.

✓ Good Jingle Bell Bride (Julie Gonzalo and Ronnie Rowe • October 24, 2020)
RED ALERT! LT. BRYCE FROM STAR TREK DISCOVERY IS IN THIS MOVIE! — Kicking off the holiday season with an interracial romance? Perhaps Hallmark has finally gotten the message that the same old stories could use a new angle. Refreshing! What's not so refreshing is that Julie Gonzalo is yet another wedding planner (hey, if not for wedding planners and bakers, women would barely exist in Hallmarkland). This time she's a wedding planner who has to travel to Alaska so she can track down a rare flower for a Very Important Client's wedding. It's here, in one of the whitest states in the entire nation (less than 4% Black), that very white Julie Gonzalo gets help from a very handsome not-white local. Refreshing! And then, as is Hallmark tradition, events transpire to trap her in a remote Alaska town which is just gaga over Christmas (and not so gaga over having tires with appropriate traction for winter, nor are they gaga over having a single hotel despite holding a touristy festival each year). This gives her time to go gaga over love. This was a perfectly nice movie to start to the season, and I'm more than a little surprised that they would put such a strong entry up front.

✓ Chateau Christmas (Merritt Patterson and Luke Macfarlane • October 25, 2020)
This film is interesting for a couple reasons... first of all, Luke Macfarlane actually is a classically-trained cellist. So him playing the cello in this movie is for reals. Alas, Merritt Patterson is not a classically-trained pianist, so her performances are faked (quite well!). More interesting than this, however, is how Jesse Hutch is playing a supporting part instead of headlining. This could be a consequence of there being a pandemic where everybody involved has to quarantine for two weeks before filming... so actors might have to cross-pollinate among the movies... but it still seems strange. But anyway... Luke Macfarlane is corralled into directing an annual Christmas concert at a chateau. There he runs into his ex-girlfriend and former musical colleague, Merritt Patterson (who is on vacation trying to rediscover her passion for music, natch). It will come as a shock to absolutely nobody that they fall back into love. Fortunately Patterson and Macfarlane are solid players who can be counted on... and they don't disappoint. What does disappoint is a story that just kind of meanders around a Christmas concert finale without a lot of focus on the way to getting there... but you can't have everything.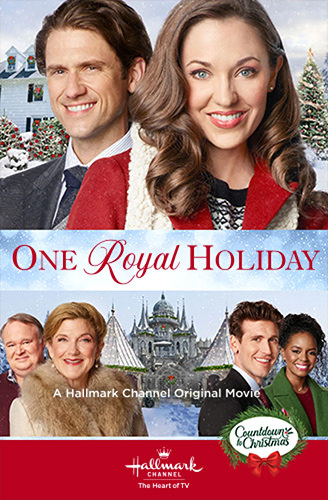 ✓ Good One Royal Holiday (Laura Osnes and Aaron Tveit • October 31, 2020)
I'm a sucker for the whole royal-falls-for-common-folk trope when it comes to Hallmark movies. Even when they're bad, they're fun because you can at least have a laugh over whatever fictional country they've conjured and the faux pan-European accents of whatever whitebread kingdom they rule over (seriously, can't we get even one Person of Color royal in one of these things?). But when they're good? Well, that's when you get such Hallmark awesomeness as A Winter Princess or My Summer Prince or Royal Hearts. This movie never reaches those heights, but it was a nice one regardless. The Queen and Crown Prince of "Galwick" get stranded in Boston with no place to stay. Fortunately, a woman just happens to be heading home to her family's Connecticut inn for Christmas and volunteers to take them there. After multiple delays, One Royal Holiday ensues. There's a coincidental story semi-twist that's not unexpected, but interesting just the same. Looks like 2020 was a terrible year for just about everything... except Hallmark Christmas movies?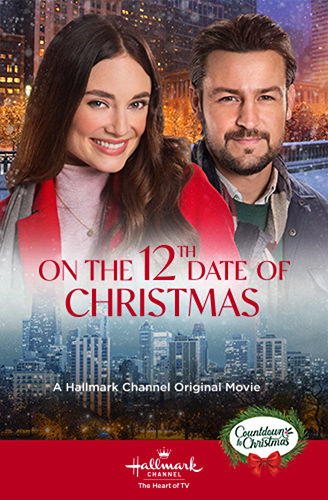 ✓ Okay On the 12th Date of Christmas (Mallory Jansen and Tyler Hynes • November 1, 2020)
Tyler Hynes works at a game app company. When his co-worker has to run to the hospital for the birth of his kid in the middle of a presentation meeting, Mallory Jansen is tapped to take his place. Together they develop an app called The 12th Date of Christmas and have to run around Chicago to come up with date clue ideas. The movie ends up being fairly linear affair with no surprises, but the leads make it an A to B journey worth taking. What kills the vibe of the film is the weird "lead game designer" competition which has the sole purpose of adding unnecessary drama where it isn't needed. I don't exactly know what the thinking was there, but surely they could have come up with something better than this.

✓ Okay Never Kiss a Man in a Christmas Sweater (Ashley Williams and Niall Matter • November 7, 2020)
Woman accidentally breaks a man's arm with her Christmas tree. Man needs a place to stay while he recovers since his Christmas vacation plans were ruined. Woman just happens to have a beautiful guest house out back... on a 2nd grade teacher's salary... for him to stay in. I can only guess that her divorce settlement was stellar. Or her school pays truly absurd salaries. In order to pass the time, guy ends up volunteering with the woman at a military base with kids. Hallmark ensues. The casting of the two leads is more interesting than the actual story, but nothing about it is terrible. Overall a nice holiday movie diversion with a very cool idea at the end.

✓ Christmas with the Darlings (Katrina Law and Carlo Marks • November 8, 2020)
My enthusiasm was at an all-time low when I saw the concept: woman helps an uncle watch his orphaned nephews through Christmas. First of all... orphans?!? Could there BE a more manipulative plot device? Second of all... having to sit through three whiny kids is not my idea of a good time. But Carlo Marks usually has good Hallmarks and Katrina Law was good on Arrow, so what do I have to lose? Turns out the kids, while manipulative, were mercifully not as awful as I was expecting. The problem was that the movie is boring. It's like nothing really happens. Certainly no surprises. It's just... there. It's like Hallmark said "Let's come up with the most missable movie ever!" then set out to deliver on it.

✓ Christmas in Vienna (Sarah Drew and Brennan • November 14, 2020)
Concert cellist accepts a show in Vienna which she intends to be her final performance because she's lost her passion for music. While there she meets up with her college roommate who is watching her cousin's three kids after their mom died. You know the rest. Seriously. Absolutely no surprises here. As wonderful as it is when Hallmark spends the money for location shoots (e.g. actually shooting in Vienna instead of Vancouver and calling it Vienna), they really need to spend some time coming up with a good story to keep things interesting instead of merely relying on having Vienna in the background to do the heavy lifting for them. I was bored... bored... bored from start to finish. Would have been better off looking through the vacation photos I took while I was there and called it good.

✓ Favorite A Timeless Christmas (Ryan Paevey and Erin Cahill • November 15, 2020)
Hallmark has very few time travel movies, which is surprising because so many times they're really well done. The last time travel Hallmark I remember was Journey Back to Christmas with Candace Cameron in 2016, and it was excellent. This time Ryan Paevey is a millionaire inventor who repairs a mystical clock that throws him forward in time from 1903 to 2020. There he wakes up in his home which has become a tourist attraction where actors portray him and his staff. He's assumed to be an actor playing Ryan Paevey, but he's actually the real Ryan Paevey... who is said to have disappeared "a hundred years ago." Erin Cahill is an actor playing Ryan Paevey's maid... who was in fact her great, great grandmother. A pretty good story ensues.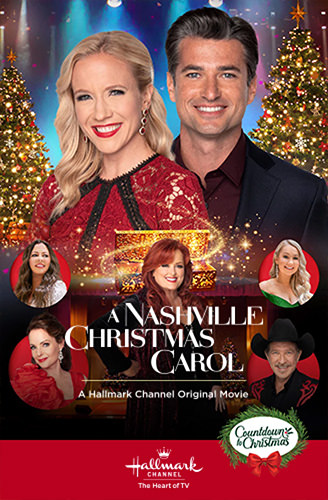 ✓ A Nashville Christmas Carol (Jessy Schram and Wes Brown • November 21, 2020)
Oh joy. The billionth retelling of A Christmas Carol. =yawn= How thrilling. Even Wynonna Judd in a guest spot was going to make this worth watching. Seriously, there's nothing new to say with this Dickens tale. So stop. Just stop it.

✓ Okay The Christmas House (Robert Buckley and Jonathan Bennett • November 22, 2020)
The Christmas House has been dubbed "Hallmark's First Gay Christmas Movie," but that's a total lie... the gay couple is a supplemental couple to the main couple, so this is not "Hallmark's First Gay Christmas Movie"... it's the "First Hallmark Movie which Acknowledges Gay People Exist" and there's a BIG difference. The main (non-gay) character is an actor who heads a show called Handsome Justice! And it is about the most hilarious thing you will ever see (if you're a lawyer, you MUST tune into the first five minutes... you will die). But anyway... a straight actor and his gay brother are summoned home by their parents to decorate their family home and turn it into "Christmas House" which is a family tradition. Holiday angst and an overload of emotions ensues. This is not a bad movie at all... except when Sharon Lawrence won't stop blowing that stupid-ass whistle... but it's far from great. It's just so absurd that Hallmark felt that having a gay couple carry an entire movie was so scandalous that they had to relegate them to second-stringers. But it's a start, I guess. Hopefully next season they will just go for it, because remaking the same old movies over and over is getting really stale.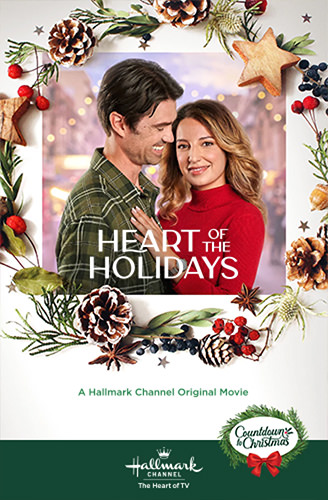 Heart of the Holidays (Vanessa Lengies and Corey Sevier • November 23, 2020)
Haven't seen yet.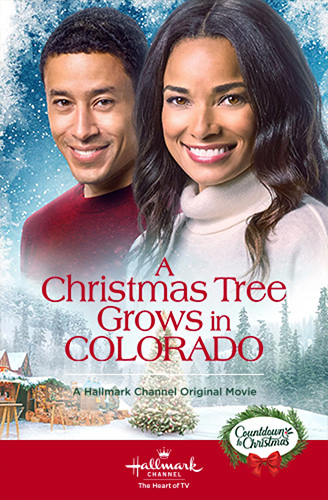 ✓ A Christmas Tree Grows in Colorado (Rochelle Aytes and Mark Taylor • November 24, 2020)
It's a foregone conclusion that the plot devices that make Hallmark movies possible are ridiculously thin. They kinda have to be. But this one was beyond thin. Mayor's daughter has to find a town Christmas tree and stumbles across the perfect one growing in her friend's neighbor's yard. Of course the neighbor is a single father with an adopted daughter. Of course the father doesn't want to part with the tree. Of course the father is the Brooklyn, Colorado fire chief who is mad at the mayor for budget cuts. Of course the entire town is counting on the perfect Christmas festival to draw much-needed tourist dollars to save the town. Of course the mayor's daughter and firefighter fall in love. There are SO many questions this movie raises. But first would have to be WHY DID THEY WAIT UNTIL THE LAST SECOND TO FIND A TREE IF THE TREE IS SO DANG CRITICAL?!? The leads are certainly appealing enough, it's just that they have this absurd faux town drama to deal with and it's pretty awful. What happens the rest of the year when there's no perfect Christmas tree to draw tourists? Ugh. I don't expect a lot of thought to go into these things... but some thought would be nice.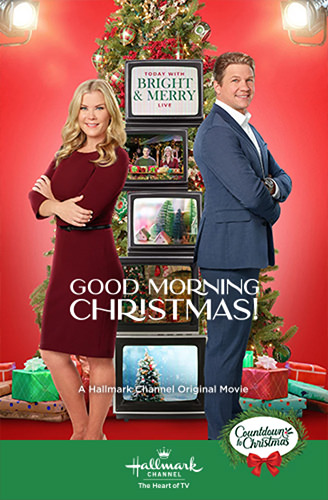 Good Morning Christmas! (Alison Sweeney and Marc Blucas • November 25, 2020)
Haven't seen yet.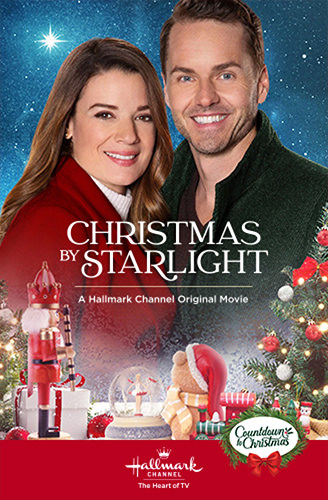 Christmas by Starlight (Kimberley Sustad and Paul Campbell • November 26, 2020)
Haven't seen yet.

Five Star Christmas (Bethany Joy Lenz and Victor Webster • November 27, 2020)
Haven't seen yet.

Christmas Waltz (Lacey Chabert and Will Kemp • November 28, 2020)
Haven't seen yet.

If I Only Had Christmas (Candace Cameron and Warren Christie • November 29, 2020)
Haven't seen yet.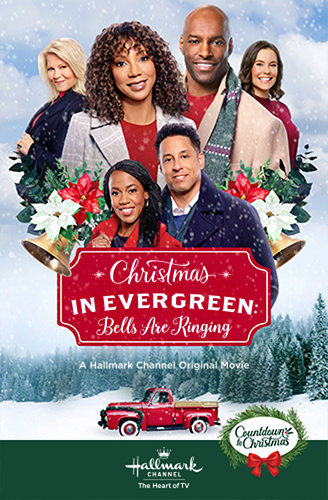 Christmas in Evergreen: Bells Are Ringing (Holly Robinson Peete and Colin Lawrence • December 5, 2020)
Haven't seen yet.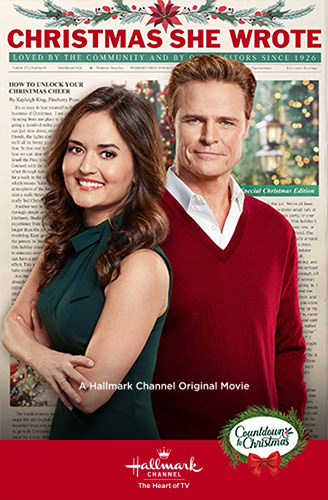 Christmas She Wrote (Danica McKellar and Dylan Neal • December 6, 2020)
Haven't seen yet.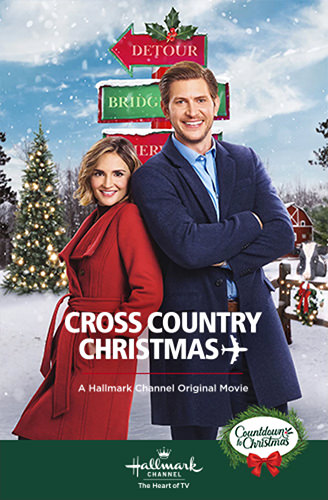 Cross Country Christmas (Rachael Leigh Cook and Greyston Holt • December 12, 2020)
Haven't seen yet.

Christmas Comes Twice (Tamera Mowry-Housley and Michael Xavier • December 13, 2020)
Haven't seen yet.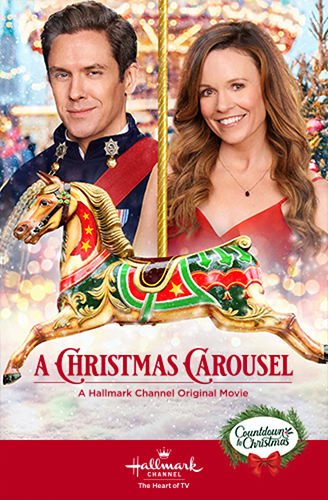 A Christmas Carousel (Rachel Boston and Neal Bledsoe • December 19, 2020)
Haven't seen yet.

Love, Lights, Hanukkah! (Mia Kirshner and Ben Savage • December 20, 2020)
Haven't seen yet.
Hallmark Movies and Mysteries 2020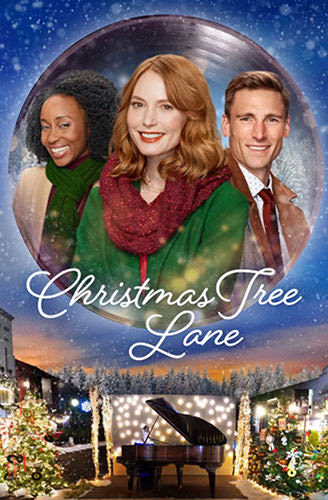 ✓ Christmas Tree Lane (Alicia Witt and Andrew Walker • October 24, 2020)
For whatever reason, I've never been a fan of Alicia Witt in these things... but have always been a fan of Andrew Walker in these things. So, from a casting perspective, they kinda canceled each other out. Where things went downhill was in the beaten-to-death story where a small-business-owner-tries-to-save-her-store-from-being-demolished-by-an-evil-developer-who-ends-up-being-the-guy-she's-falling-in-love-with (or, in this case, the son). I mean, holy crap, how is it that they can't come up with ANYTHING different for a story at Hallmark? A-N-Y-T-H-I-N-G-! They do this tired plot at least twice a year, and it's gotten so old that I can't even find it funny anymore. Good thing they burned this stinker early in the season... hopefully to make room for something a little fresher as Christmas approaches.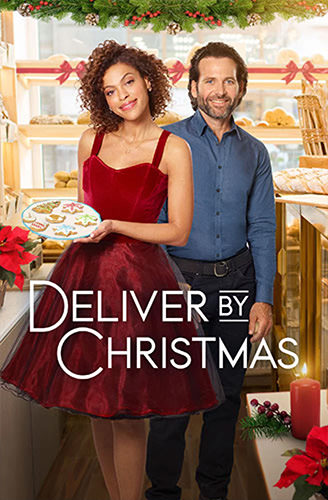 ✓ Good Deliver by Christmas (Alvina August and Eion Bailey • October 25, 2020)
Yeah, sure this is a story that's been told by Hallmark a half-dozen times already... widower moves to a new town with his kid and catches the attention of a local woman. But they at least try to make it new by mixing it up a bit. First of all, the movie features an interracial couple. Second of all, they combined it with the old she-also-falls-for-a-guy-she-never-met-who-ends-up-being-the-same-guy trope (though how they don't figure it out is beyond me... THEY TALK ON THE PHONE!). Unlike most of the widow/widower/divorcé/divorcée films, this one isn't completely sabotaged by an overbearing and annoying kids. It also helps that August and Bailey are capable actors that have actual chemistry. If you can overlook the unbelievable premise, this is a pretty good start to Cheesy Christmas Movie Season.

✓ Cranberry Christmas (Nikki DeLoach and Benjamin Ayres • October 31, 2020)
A husband and wife team create a lifestyle brand called "Cranberry Lane" from their cranberry farm which results is fame and success. But all is not perfect. Seperated and on the verge of divorce, they end up promoting a local festival on a popular national television show while pretending to be the perfect loving couple. But as they spend more and more time together, what was pretend ends up becoming reality, and they realize that breaking up might be a mistake. This is harmless holiday fun with solid actors and a perfetly fine story. But holy crow... ANOTHER festival-based movie? This is the single-most tired plot device in the entire Hallmark universe, and I'm so sick of it I could vomit. Come up with literally anything else. At this point it's so tragically lazy that it makes enjoying the movie more difficult than it should be. I was complaining about getting two "evil developer turned romance" stories each year above, but the whole "festival" angle seems to happen at least a half-dozen times a year, if not more. Stop it. Just stop.

Holly & Ivy (Janel Parrish and Jeremy Jordan • November 1, 2020)
Haven't seen yet.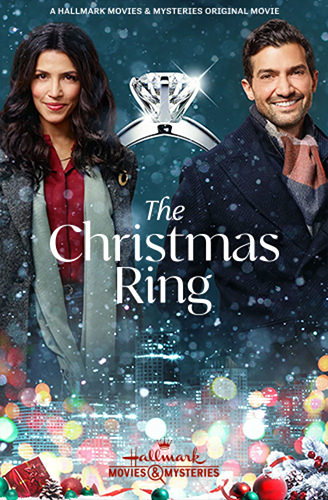 ✓ The Christmas Ring (Nazneen Contractor and David Alpay • November 7, 2020)
A writer for Quizzer.com is trying to find her mom's wedding ring after mom died when she was seventeen. But her dad died before he could give it to her and it was lost. DOUBLE TRAGEDY! Hoping for a miracle, she wanders to pawn shops showing photos of the ring in the hopes of finding it. The best she can do is find a similar ring which she buys as a story idea for Quizzer.com (which must pay really, really, well). She wants to track down the history of the ring for her story even though her editor tells her no. That's when she runs across the ring-owner's grandson and... things don't go great. At first. Then Hallmark happens. This story is buckets of absurd... and not in a good way. They of course had to retread the whole "reporter is betrayed by their editor for changing their story" trope that we've seen a million billion times before. So sloppy, lazy, and awful. Interesting to see Casey Manderson in yet another one of these things... it seems like he's in every fifth Hallmark movie all year long. Why they don't give him a movie of his own seems strange.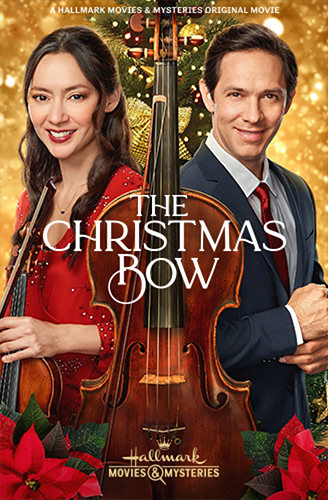 The Christmas Bow (Lucia Micarelli and Michael Rady • November 8, 2020)
Haven't seen yet.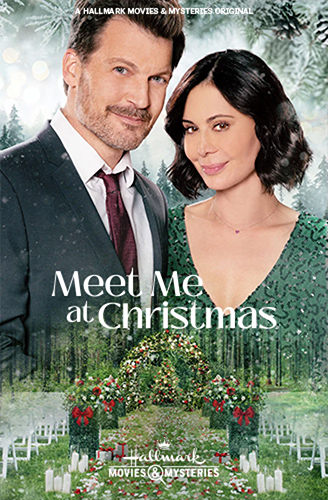 Meet Me at Christmas (Catherine Bell and Mark Deklin • November 14, 2020)
Haven't seen yet.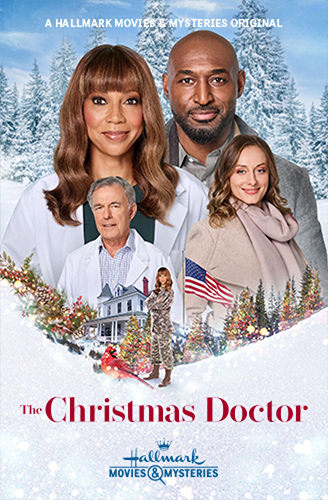 ✓ Favorite The Christmas Doctor (Holly Robinson Peete and Adrian Holmes • November 15, 2020)
Very, very rarely does a Hallmark Channel USA movie surprise me. I tuned into The Christmas Doctor because I love Holly Robinson Peete. But the twist ending of this one floored me. Did not see it coming and I totally should have. It's just embarrassing that Hallmark only let Holly Robinson play supporting characters in so many movies before finally giving her lead parts. At least they rewarded her with a really good film. Bravo. Holly Robinson is a fill-in doctor who gets called from town to town when the doctor there goes on vacation or has an emergency of some kind. It's a nomadic life that keeps her away from her family, but it also helps keep her mind occupied from some tragic experiences when she was an Army doctor. But of course there's a handsome man in town who catches her eye... could she have found a new home that will make her find love, forget the past, plant some roots, and find happiness? Gosh I sure hope so!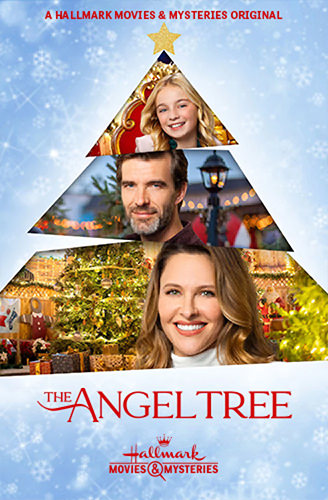 The Angel Tree (Jill Wagner and Lucas Bryant • November 21, 2020)
Haven't seen yet.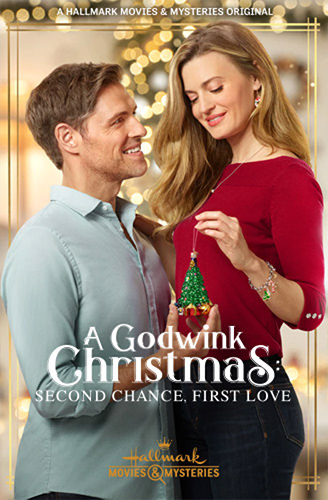 ✓ A Godwink Christmas: Second Chance, First Love (Brooke D'Orsay and Sam Page • November 22, 2020)
For the love of Godwink, enough with these awful sequels. Much like the two movies which preceded it, this latest edition to the Godwink franchise is bloated with half-baked over-sentimentality. Sam Page is a father of two young sons who decides to move back to his hometown from Hawaii. While there, those pesky "Godwink Coincidences™®" put him in the path of his high school sweetheart. Nothing even remotely interesting or surprising ensues... unless you include Kathy Lee Gifford not making an appearance this time around. Such a waste to put Sam Page in this instead of something more interesting. As usual, this ends with a quick look at the real-life couple who inspired the story. I can only imagine they had a better story to tell?

USS Christmas (Jen Lilley and Trevor Donovan • November 28, 2020)
Haven't seen yet.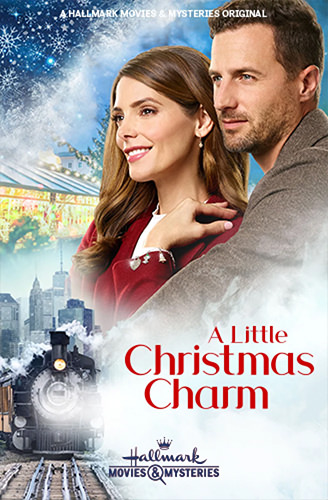 A Little Christmas Charm (Ashley Greene and Brendan Penny • December 5, 2020)
Haven't seen yet.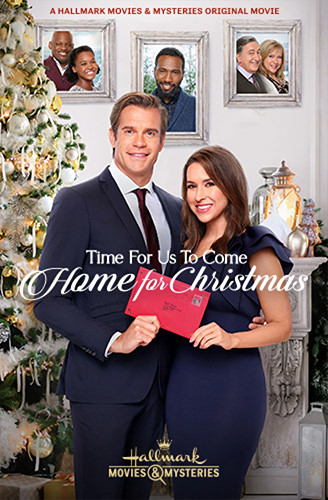 Time for Us to Come Home for Christmas (Lacey Chabert and Stephen Huszar • December 6, 2020)
Haven't seen yet.

A Glennbrooke Christmas (Autumn Reeser and Antonio Cupo • December 12, 2020)
Haven't seen yet.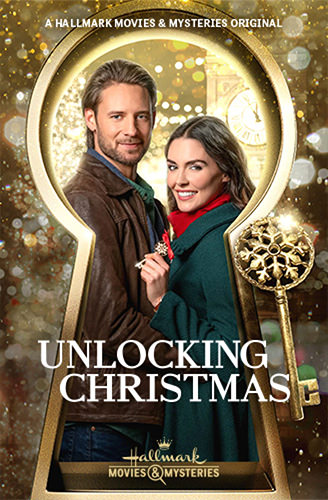 Unlocking Christmas (Taylor Cole and Steve Lund • December 13, 2020)
Haven't seen yet.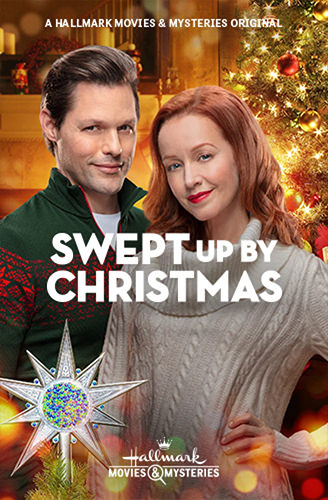 Swept Up by Christmas (Lindy Booth and Justin Bruening • December 19, 2020)
Haven't seen yet.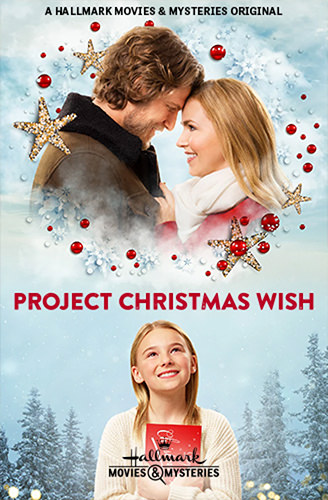 Project Christmas Wish (Amanda Schull and Travis Van Winkle • December 20, 2020)
Haven't seen yet.
Netflix Originals 2020

✓ BAD Love Wedding Repeat (Sam Claflin and Olivia Munn • April 10, 2020)
Look, as you can tell from the hundreds of Hallmark movies I've reviewed here, you know I'm able to sit through just about anything no matter how bad. I was not able to sit through this movie! It was so unbelievably, phenomenally stupid that it was essentially unwatchable. Too much idiotic crap plagued the whole "Sliding Doors" retread plot that I couldn't do it. I hung in until Sam Claflin got head-butted by his ex girlfriend and I was DONE. It was such an asinine moment on top of a dozen other asinine moments and there was just no way I could watch another frame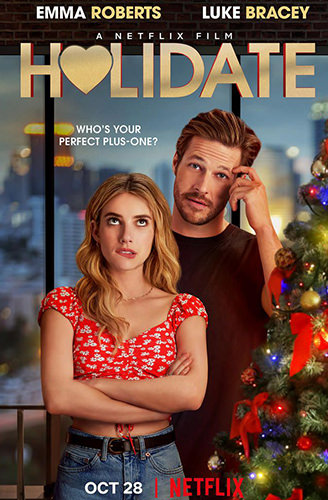 ✓ Favorite Holidate (Emma Roberts and Luke Bracey • October 28, 2020)
Hallmark films tend to gloss over the unkind parts of a relationship. If there's a problem, it's not because people are real and relationships are complex, it's because of some misunderstanding that gets resolved in ten minutes. Holidate is different, and is actually a good movie because of it. Two random strangers meet in a mall after a disastrous Christmas. In order to avoid such complexities in the future, they strike up an unlikely bargain... they will be each other's dates for the holidays so family and friends will stop making their lives miserable. It's not a spoiler to reveal that they slowly... sometimes painfully... fall in love with each new holiday. The result is funny and sweet in all the right ways, and the cast makes it work when it really shouldn't. The soundtrack is weirdly distracting at the beginning, like it's trying to be manipulative and fails miserably, but really comes together as the movie progresses. I'm guessing it was a stylistic choice to make you think the story is going to be cheesy and stupid on the front end... but end up being the opposite of that.

✓ Favorite Midnight at the Magnolia (Natalie Hall and Evan Williams • November 5, 2020)
Within the first 15 minutes, I knew this was breaking into my Top Ten of All Time List. By the end-credits it had become my new #1. Natalie Hall and Evan Williams have immediate undeniable chemistry and you feel that their characters have been best friends for decades (their fathers co-own a jazz bar). They co-host a radio Chicago show about relationships and an opportunity comes along where they might get to take the program nationally. They come up with the idea to invite their boyfriend/girlfriend to meet their families on New Year's Eve to get big ratings so they can seal the deal. But when BOTH of them get dumped after Christmas, they come up with a plan to pretend that it's because they fell in love with each other! Classic! Along the way a lot of feelings happen and, well, you know the rest. I already fell in love with Natalie Hall in Hallmark's A Winter Princess, and now this comes along to show that her performance wasn't a fluke. I've never seen Evan Williams before, but hopefully he ends up in more Hallmark-style flicks. The story is fairly straightforward with only minimal idiocy before the finish line, which is refreshing. If you like these kinds of movies, this one is a no-brainer.

✓ Okay Operation Christmas Drop (Kat Graham and Alexander Ludwig • November 5, 2020)
Kat Graham is a congressional aid whose budget-cutting prowess is called into action a week before the holidays. Her boss wants to shut down a Pacific island Air Force base whice happens to deliver aid and gifts to surrounding islands for Christmas. And of course she immediately clashes with the pilot who has been tasked with showing her around. BEFORE FALLING IN LOVE WITH HIM! This is a basic movie that rises a bit above the usual Hallmark fare thanks to a pretty-good story, decent acting, and the beautiful filming locations on Guam and the surrounding islands. Suffers from easy manipulation and some sappy moments that are almost groan-inducing, but not in a way that kills it. It will shock nobody that eventually Kat Graham melts into a puddle of Christmas cheer and everybody lives happily ever after. Or something like that.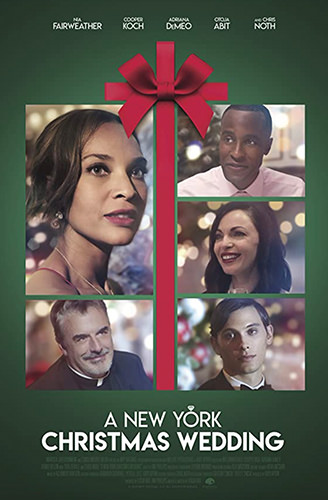 ✓ A New York Christmas Wedding (Nia Fairweather and Otoja Abit • 2020)
Welp, I'll give it this much... they tried to do something different. — Just as she's accepting her pending nuptials, a woman is visited by her guardian angel who offers her a glimpse at what could have been if she hadn't kicked her first love to the curb before she got to be her girlfriend. Gotta hand it to Netflix... they skipped right past a gay romance and went straight to bisexual romance (considering her fiancé is a man). Surprisingly, a fresh concept is mired by a decidedly un-fresh story, and things didn't get interesting to me until the very end. Too little too late.
Others 2020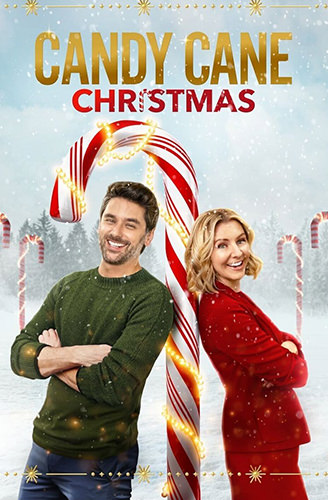 ✓ BAD Candy Cane Christmas (Beverley Mitchell and Mark Ghanimé • 2020)
I guess some people live in a fantasy world where they can constantly and consistently think the worst of a person... and that person will still want to be with them. In this case, it's a flower shop owner who is forever bemoaning that the "Candy Cane Lane" Christmas display from her childhood has been shuttered. Her and a local veterinarian fall for each other after a couple of misunderstandings... only for flower shop girl to keep making NEW misunderstandings about him that are awful. And, of course, she doesn't bother to ask about the misunderstandings because apparently it's more convenient for her to just assume the worst. At one point she thinks that he's gotten back together with his ex because she misunderstands something that his assistant said. When it gets cleared up, the assistant says that he's "learned his lesson" and won't ever say anything ever again. And rather than running away as fast as he can, the vet still wants to be with her? Holy crap. But what's worse? The vet's aunt seems oddly charged for sexual innuendo towards her nephew! This was one messed up movie.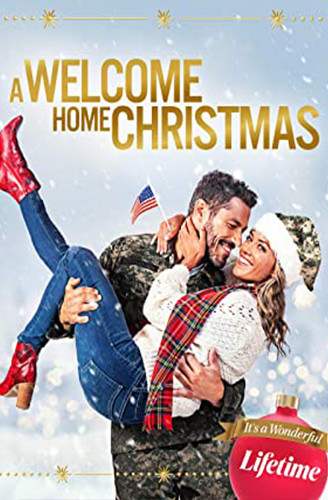 ✓ Good A Welcome Home Christmas (Jana Kramer and Brandon Quinn • November 7, 2020)
Do you know how big a crush I had on Charlene Tilton back when she was Lucy Ewing on Dallas? Apparently I was reminded of just how huge a crush it was when she appeared in this flick! Bonus points: we also get Venus Flytrap himself, Tim Reid! But anyway... chronic charity volunteer and part-time counselor helps returning military veterans re-assimilate into civilian life. But her latest case doesn't want any help... EXCEPT WITH ASSIMILATING HER INTO HIS LOVE-LIFE! This is a surprisingly competent movie for Lifetime, even if you saw the ending coming from a mile away. Maybe I was okay with it because I'm such a sucker for military-themed Hallmark movies? Regardless, Jana Kramer redeemed herself here for the truly awful Love at First Bark (2017). But the real treat of this movie was none of the major cast... it was LondonRose Sellars as little Savannah. I wonder if casting directors realize how profoundly talented child actors have to be to not come off artificial, cloying, or groan-inducing annoying. Probably not. Because for every LondonRose Sellars, we seem to get a dozen that are far less capable. In any event... it's the ending that makes this movie worth the watch. Christmas magic doesn't get much better... even if it's cheesy as all getout.

✓ Okay The Christmas Edition (Carly Hughes and Rob Mayes • November 15, 2020)
When the newspaper she works for is bought out and there's no opportunity for her to advance in the new organization, Carly Hughes quits and moves to Lantern Grove, Alaska so she can take over a small-town local newspaper. Lucky for her, the paper's former owner's son makes the trip worthwhile. But her success in reviving the tiny newspaper gets the attention of the corporation who bought out her old newspaper, and that's probably not a good thing. This was a cute movie made all the better by Carly Hughes, who is really talented on top of being super cute. Apparently she's a famous Broadway actor that I never knew existed... but I sure hope to see more of her after this.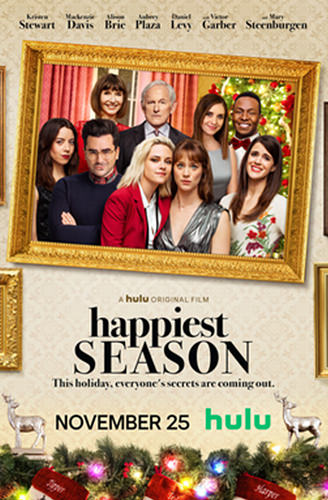 ✓ BAD! Happiest Season (Kristen Stewart and Mackenzie Davis • November 25, 2020)
This took "boring" to an entirely new level. It's not clever or funny or insightful, it's just boring. What I simply don't understand is how the actors were okay with their characters being so stupid. Kristen Stewart's character "pretends to be straight" and comes off as a moron. Daniel Levy's character "pretends to be straight" and comes off as a bigger moron... "Yes. I am John, Abby's heterosexual ex-boyfriend." Who talks like that? Is that supposed to be funny? Daniel Levy wrote Schitt's Creek and THIS was a line he was comfortable saying? This movie was nothing but one huge disappointment performed by a pretty good cast... badly. And what a shame. How many Hallmark-style Christmas movies starring characters who are lesbians are there? If Hulu was going to put money into one, it should have been something far, far better than this.