My favorite burger... by a wide, wide margin... is the Impossible Whopper at Burger King.
It used to be the Boca Burger "Streamliner" at Johnny Rockets, but then Boca was bought out by Kraft and they decided to "new and improved" their recipe into something that tastes like toxic sludge, feels like fiber, and has a grotesque artificial brown color that looks like (literal) shit. Johnny Rockets couldn't serve that to their customers, so they replaced it with a Spicy Black Bean Burger. It's not bad, but not what I want. At least it's edible though. Red Robin replaced Boca Burgers with their own disgusting "ancient grains and quinoa" patty which tastes like vomit.
Since losing Boca Burger, I've tried dozens of other vegetarian burgers to eat at home. The one I end up going back to is Morningstar Farms "Grillers Original," but the texture is awful. It's squidgy and gross and I only eat it when there's nothing else in my freezer.
Impossible Burger finally released their heme-infused burger "meat" in frozen form a while back.
I finally found some to buy at the local Albertson's so I could give it a shot.
And it's everything I was hoping for. When cooked in a hot skillet you can get a nice brown sear on it, so the taste and texture are flawless. Which is to say that now I can make my own Impossible Whoppers at home whenever I want. Impossible Burger is expensive... $10 for 12 ounces... which works out to about $2 a burger because I like them really thin... about 2-1/2 ounces...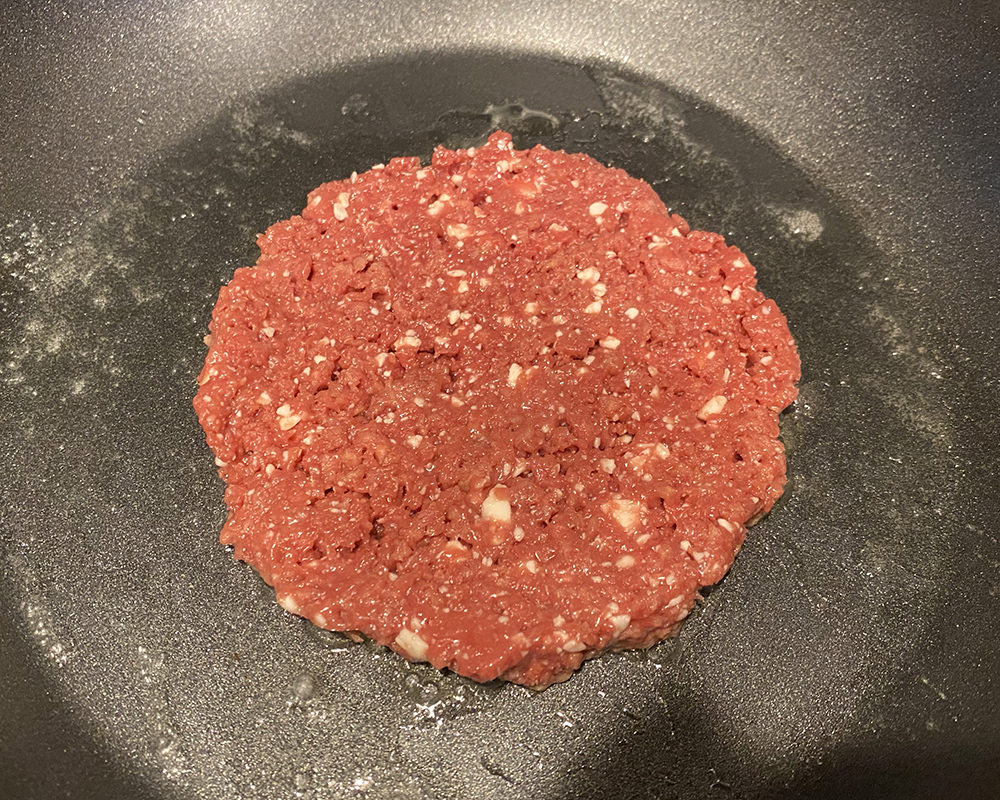 I get a skillet really hot... then squish a ball of Impossible Burger between two plates lined with wax paper... drop in some butter... then fry it up for a couple minutes each side (weirdly enough, it smells like chocolate as it cooks).
Just look at the glorious char. It adds flavor and a thin, crispy exterior that tastes great...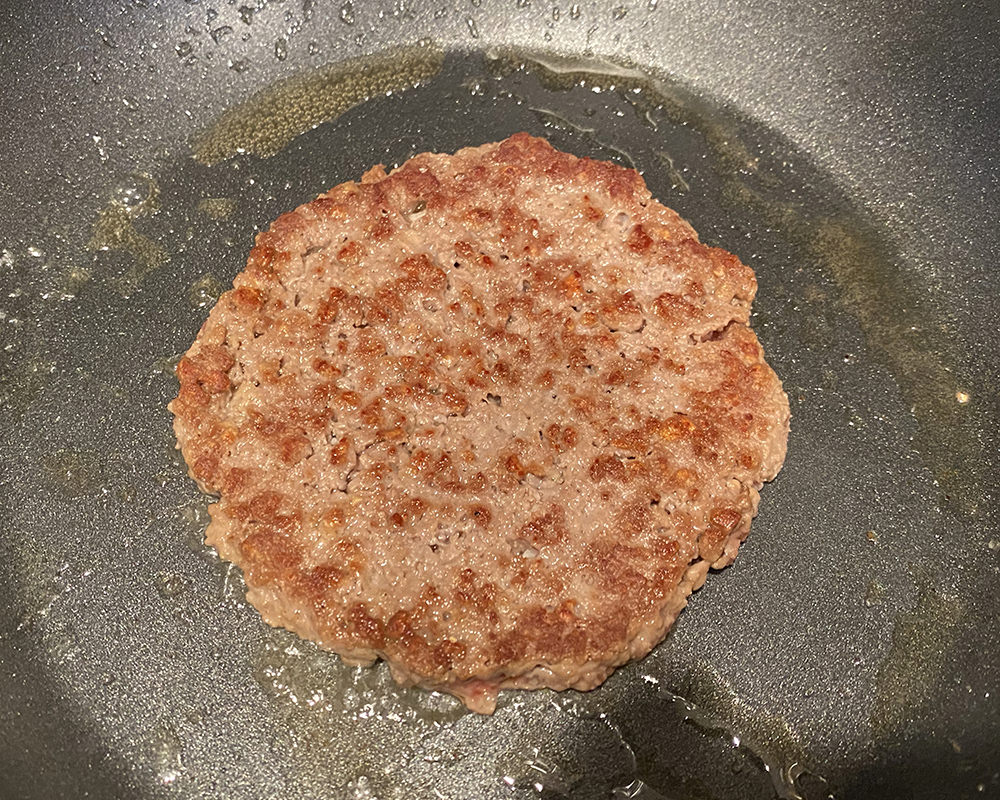 I haven't barbecued them yet, but I'm anxious to try it because it might taste more like an Impossible Whopper that way. I just worry about my burger falling apart on the grill, so I might have to try freezing it before cooking.
The good news is that I finally... finally... have a decent vegetarian burger to eat at home. That's no small feat... even though it seemed like such a simple thing. But, hey, being able to tell Kraft to take their shitty "Boca Burgers" (that are not Boca Burgers at all) and shove them up their asses is something I've been dying to do.
But what to have for dessert?