Posted on September 29th, 2014

The KLM flight from Amsterdam to Johannesburg had internet onboard. The flight back? Not so much. And I have no idea why. Different plane, I suppose. Since the flight left at 11:15pm, I should have just used this as an opportunity to sleep, but that's an impossibility for me. So I watched a bunch of movies I've already seen as the time dragged on. For eleven frickin' hours.
And now here I am at Schiphol, awaiting my flight back to Seattle.
Unfortunately for me, major sections of the airport are undergoing remodeling... including the upper food court and many of the gift shops... but that didn't stop me from tracking down my favorite food on earth, PATATJES MET!!!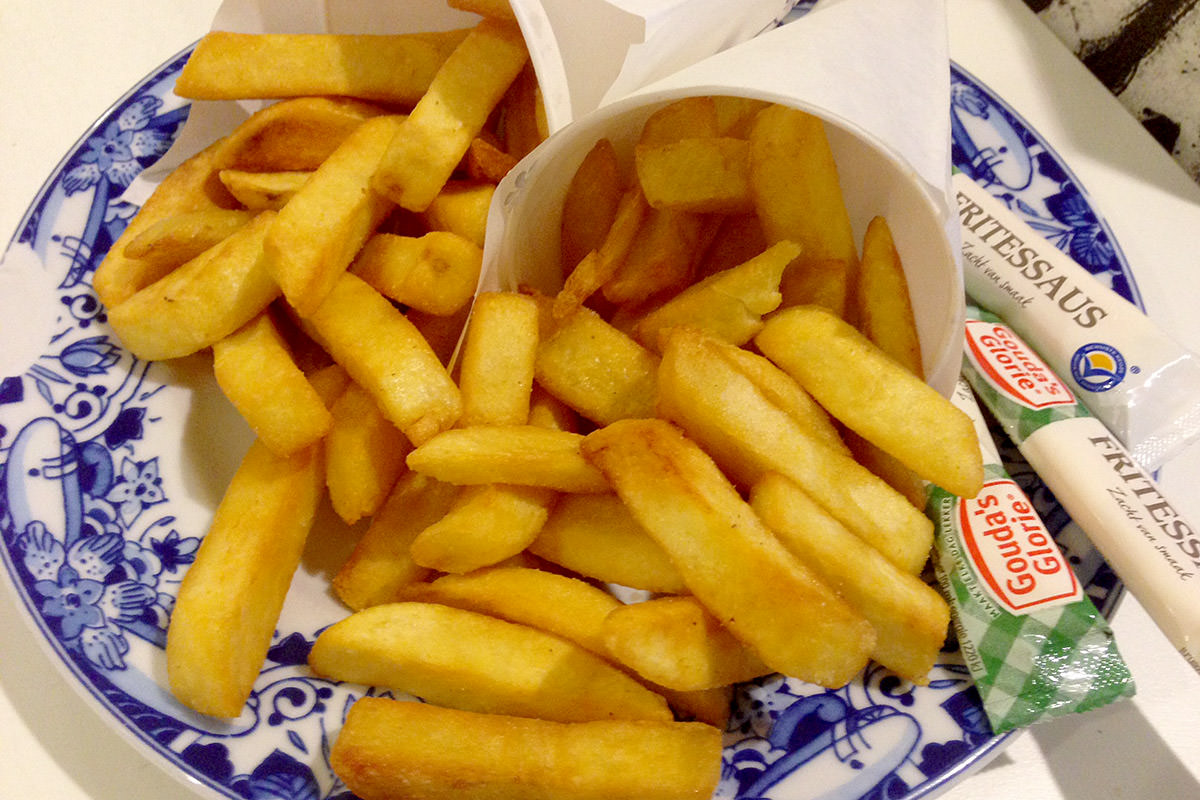 Not the best I've ever had... but, hey, when in the Netherlands...
And now please excuse me while I mentally prepare for another TEN AND A HALF HOURS trapped in a metal tube without internet... followed by a long drive back over the mountains to home once I arrive.
Next time I'm vacationing in Spokane.
Posted on March 22nd, 2014

I've been meaning to get to Rotterdam for years now, and today it finally happened.
The reason I most wanted to visit was so I could see the Museum Boijmans Van Beuningen. It's one of those places that comes up in conversation from time to time when discussing art. It totally lives up to the hype...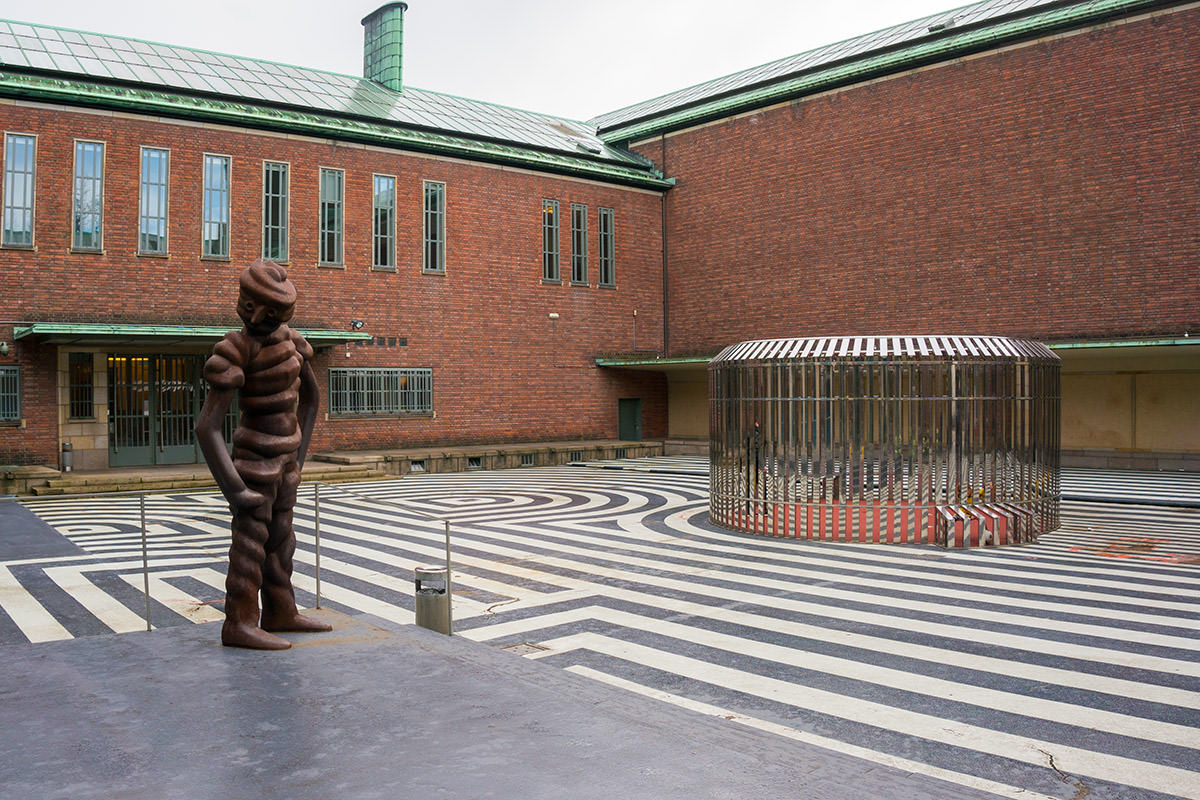 From the minute you enter and see how the coat-check room is a series of cages for your belongings and a rope-and-pulley system for your coat, you know you're in for something good...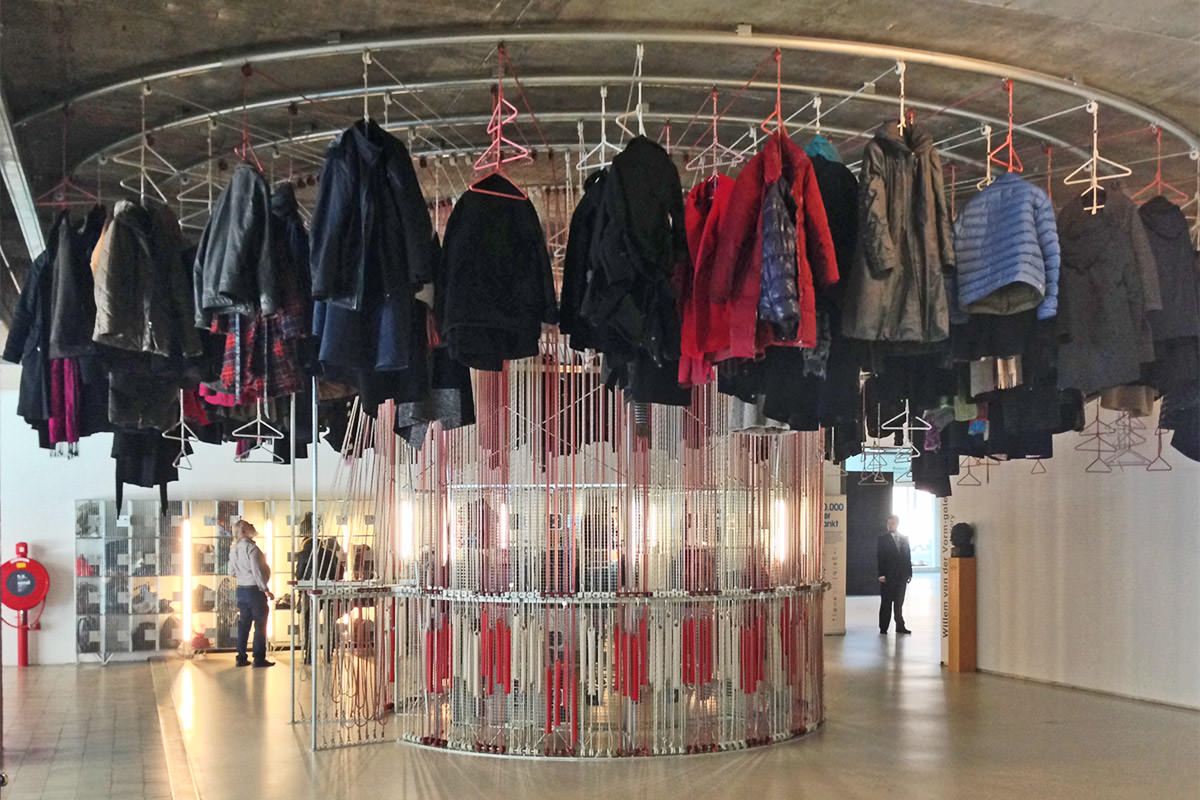 The collection is varied and excellent...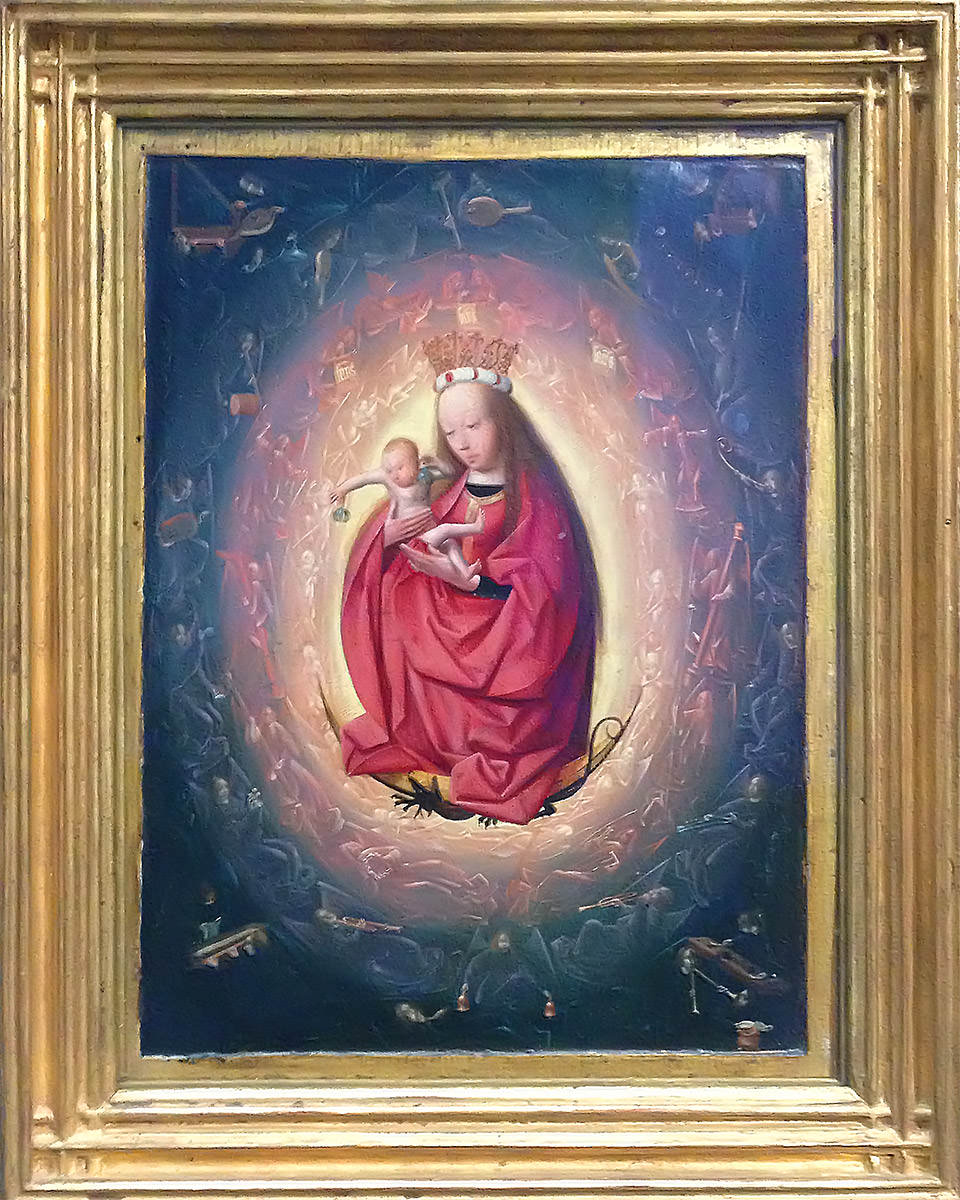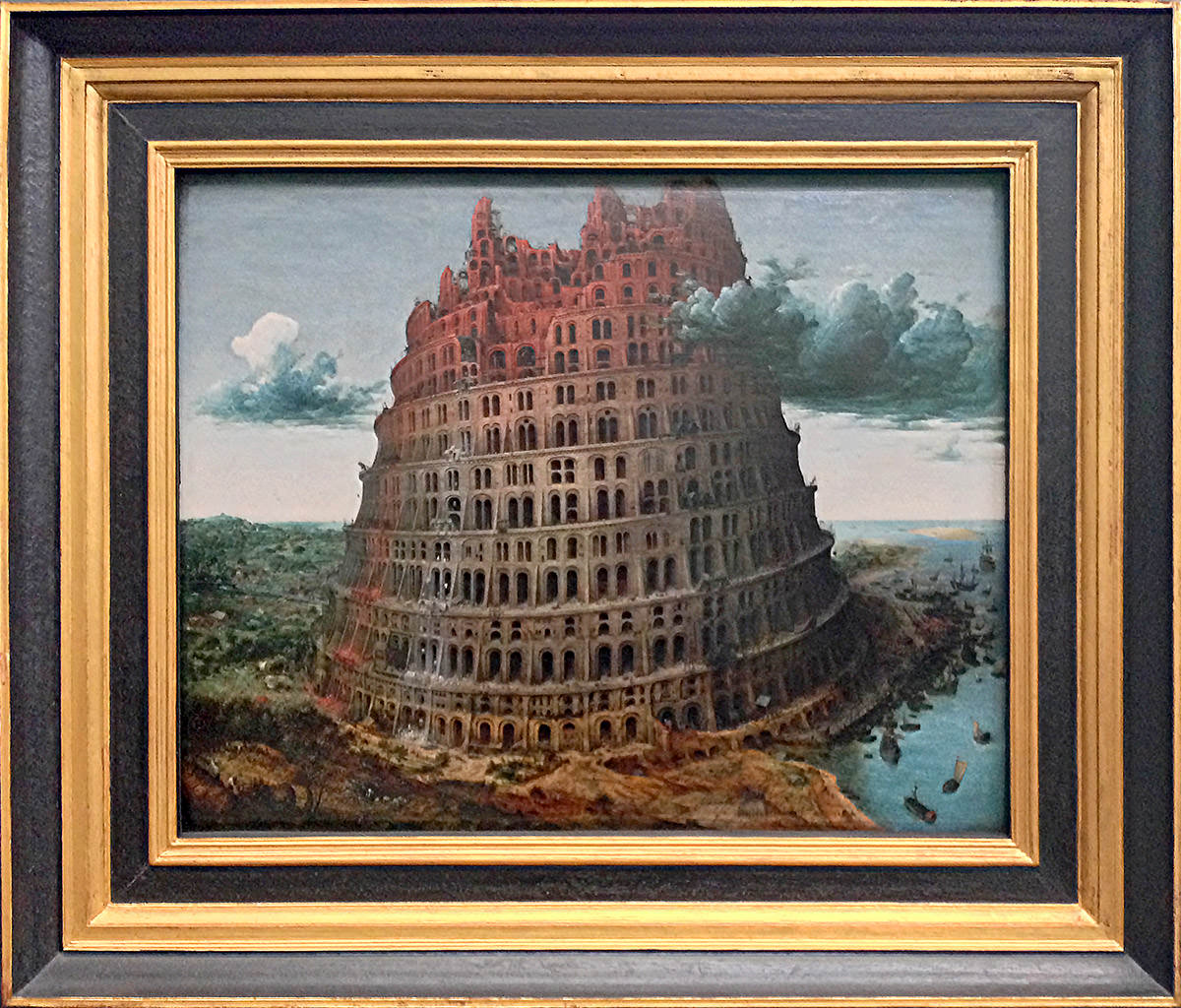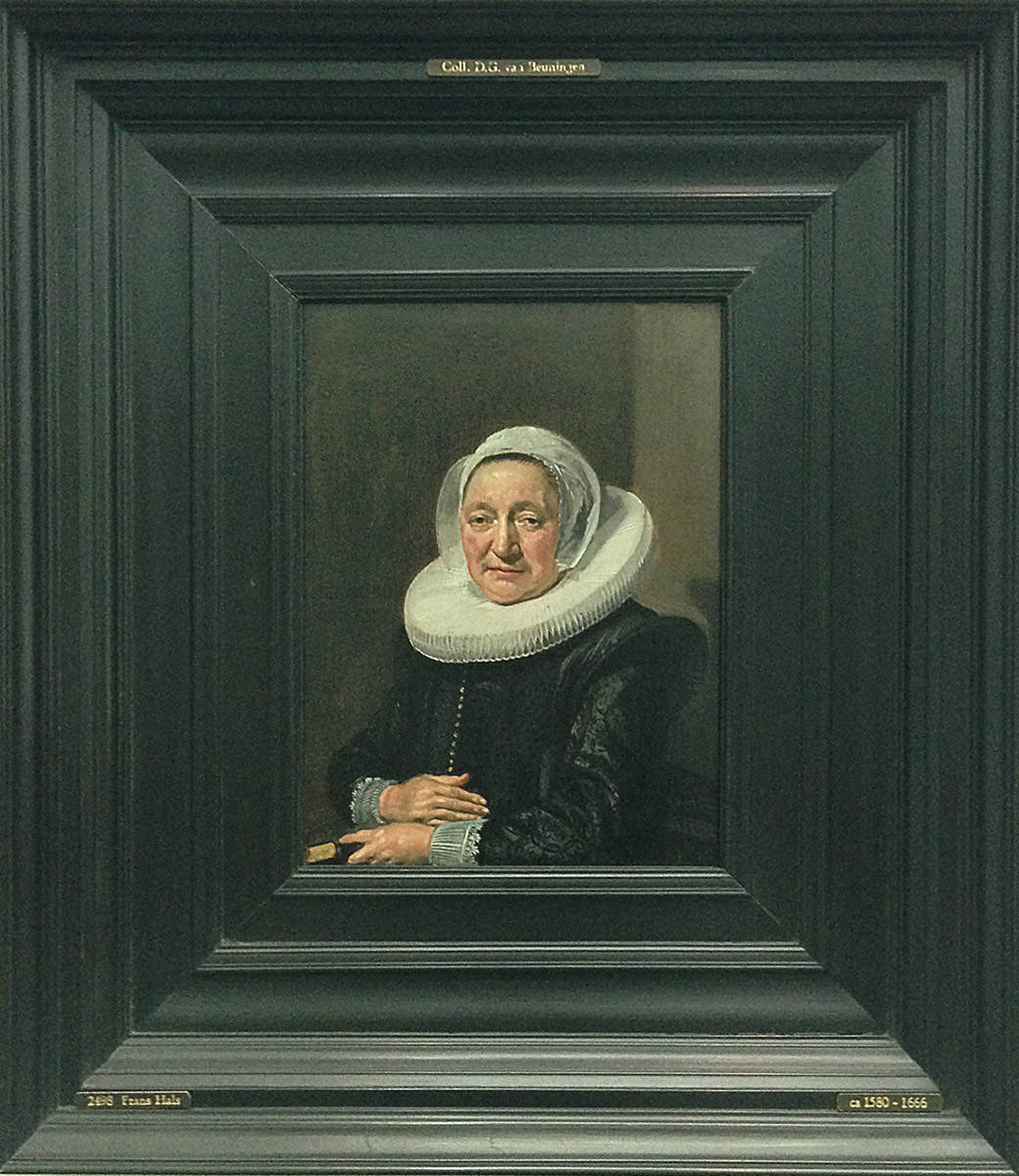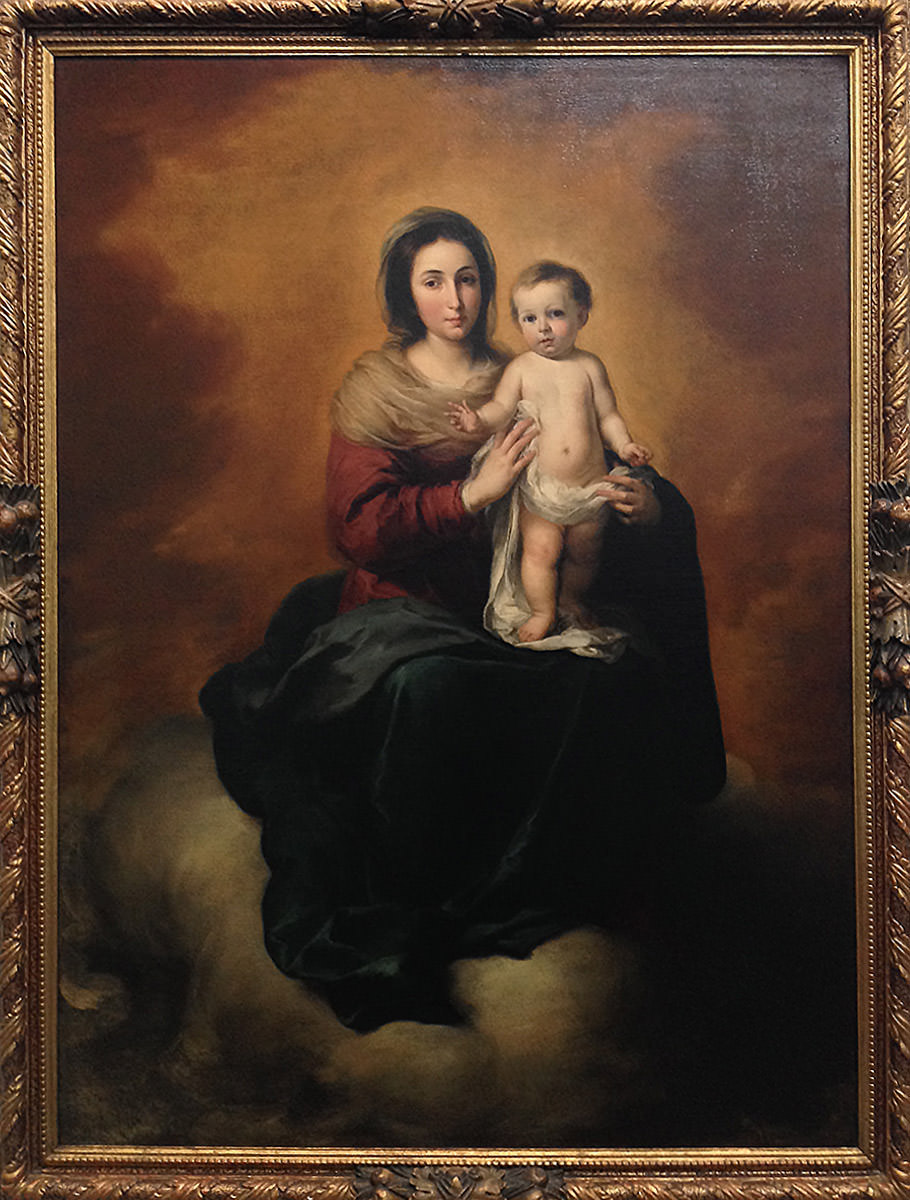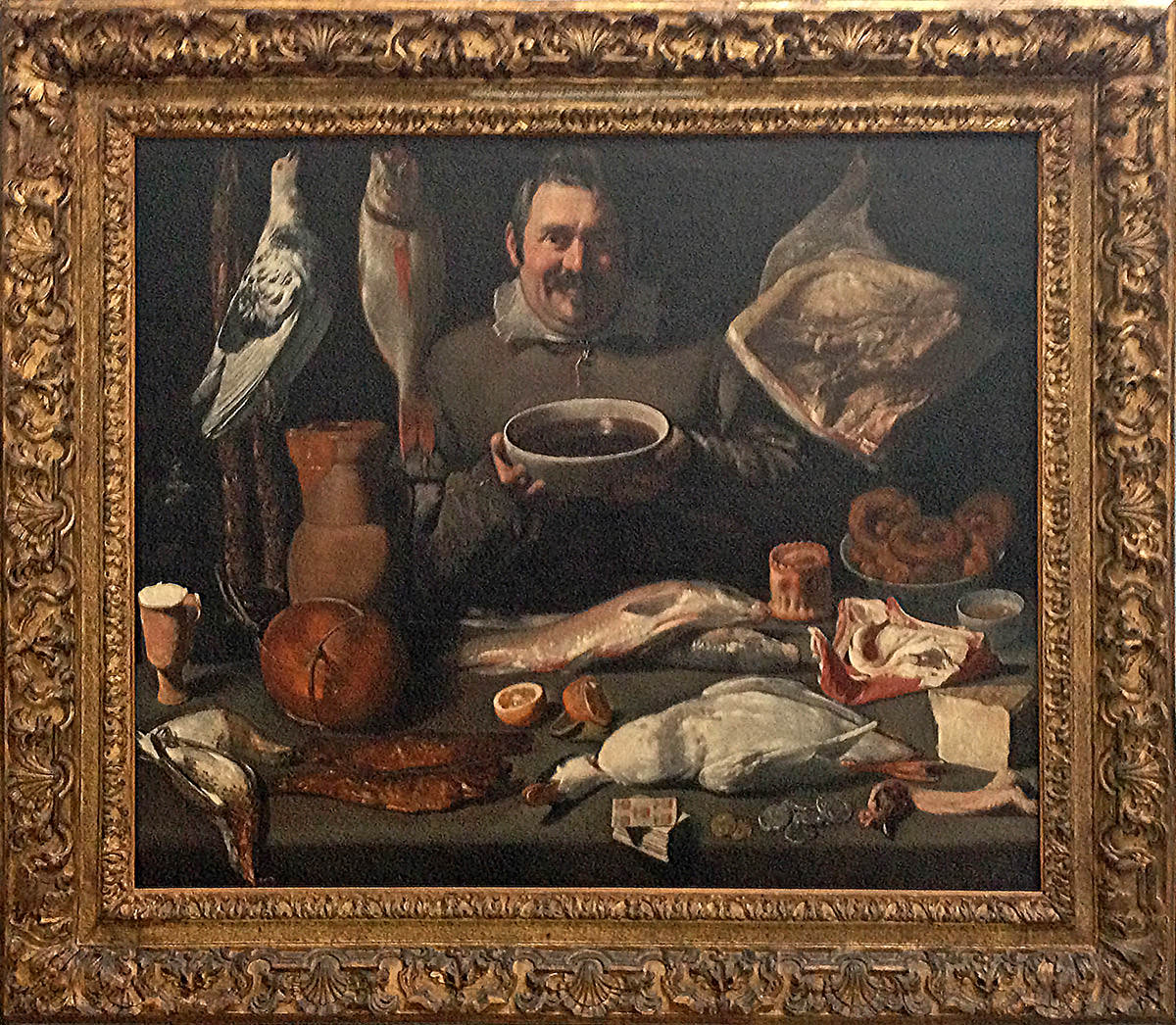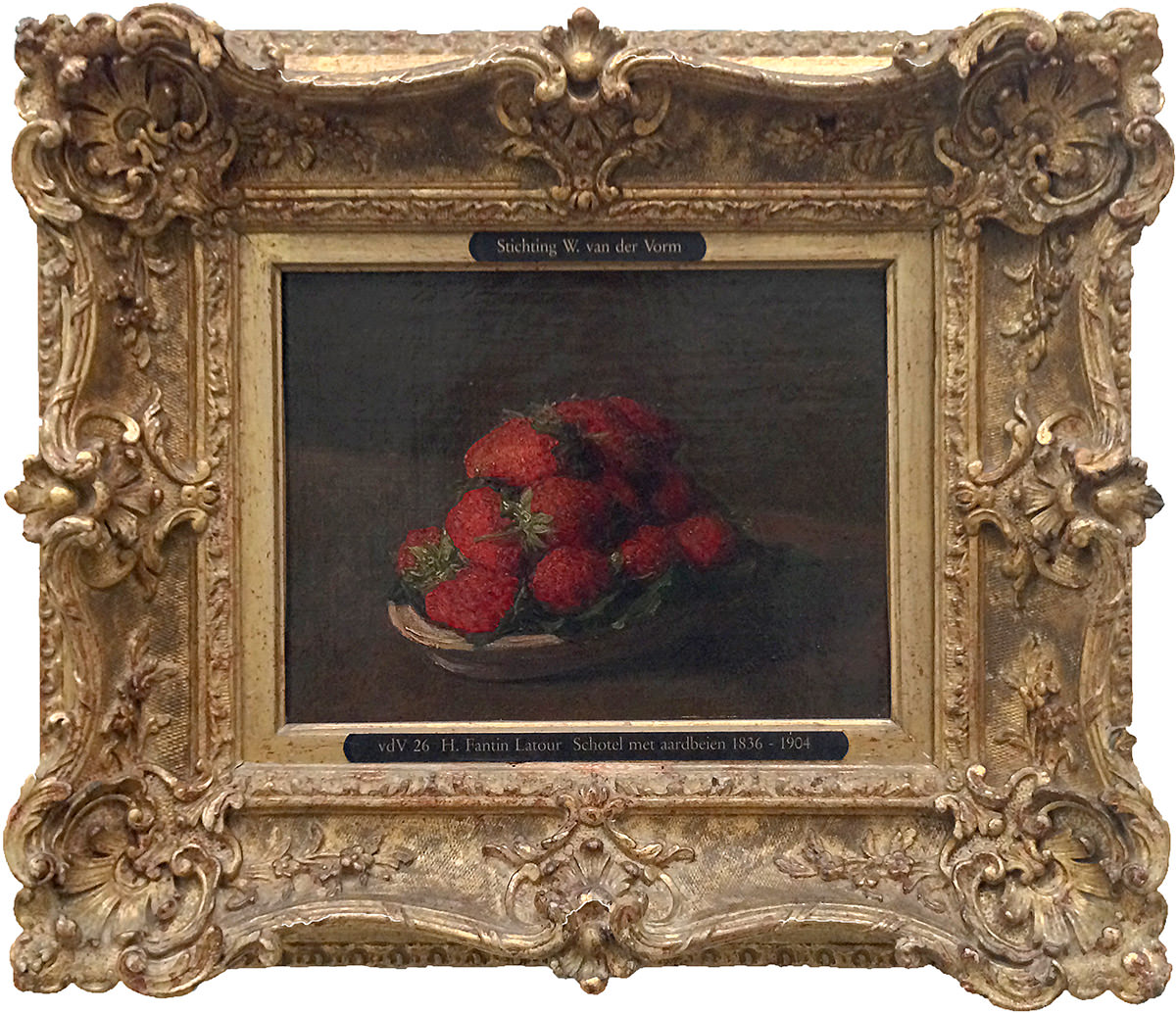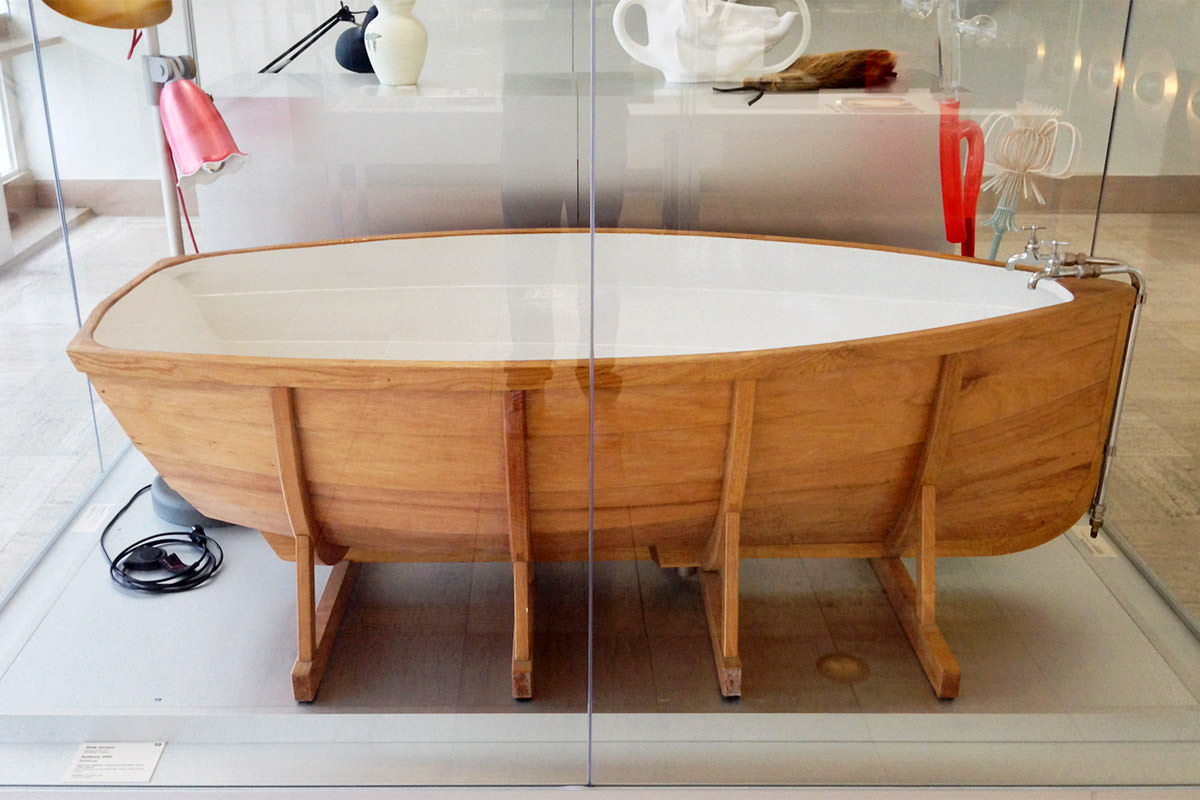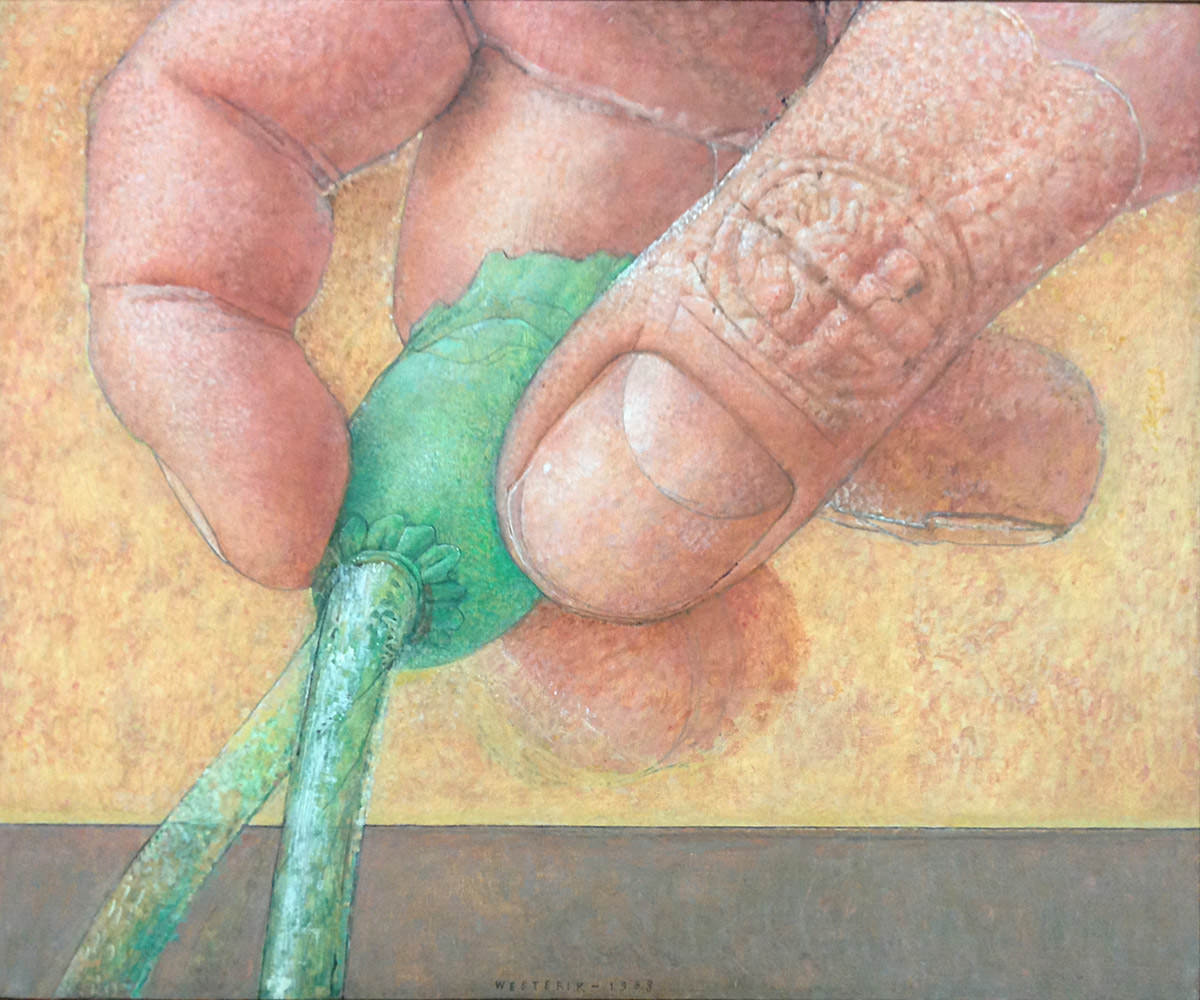 After I managed to pul myself away from the exhibits, I saw that I had plenty of time to walk to the waterfront and see Erasmusbrug (the Erasmus Bridge... also known as the "Swan Bridge" or the "Harp Bridge), then take the metro back to the train station...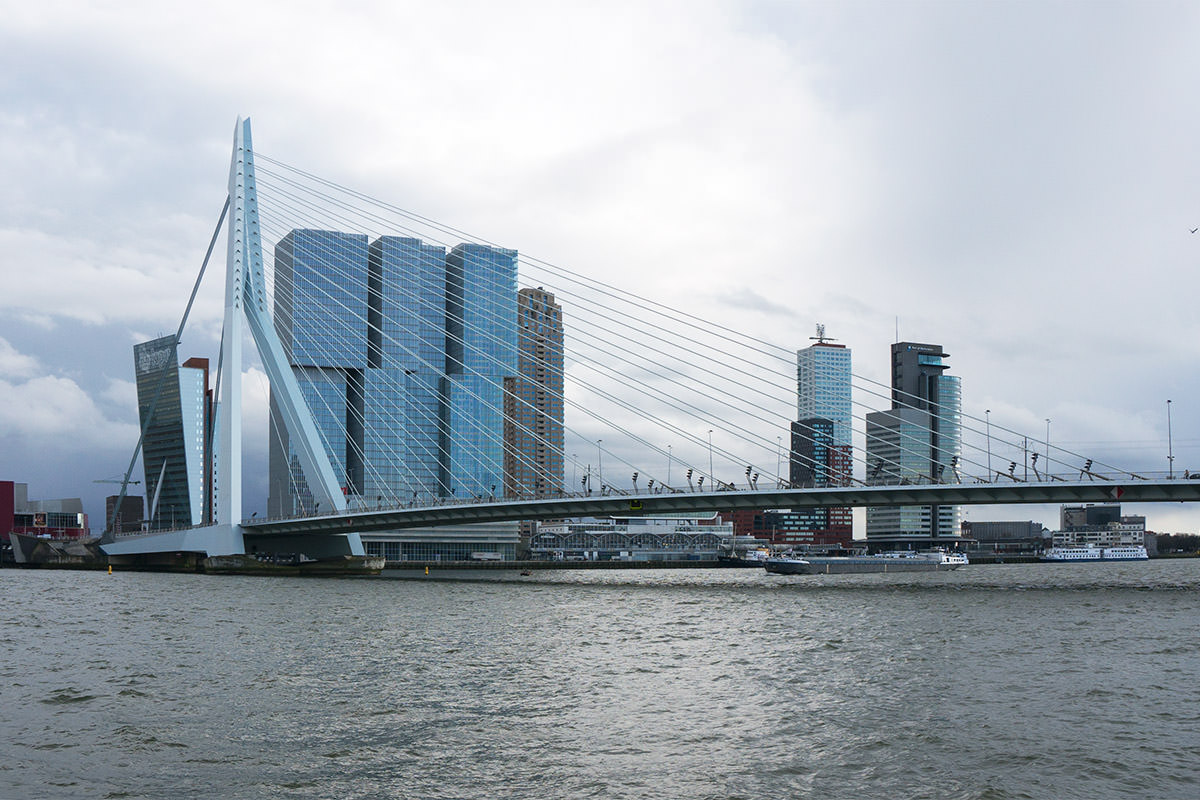 As most of Rotterdam was destroyed in World War II, the city has a modern aesthetic, with a lot of new architectural and artistic structures...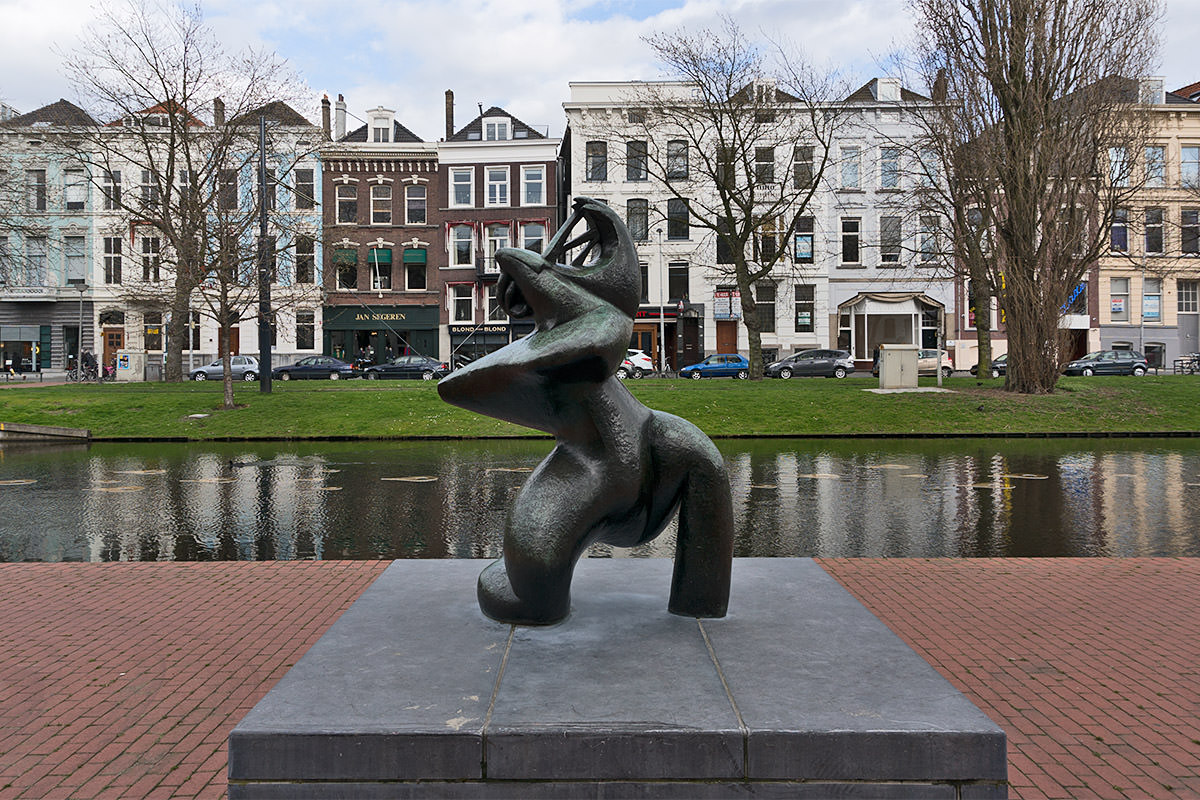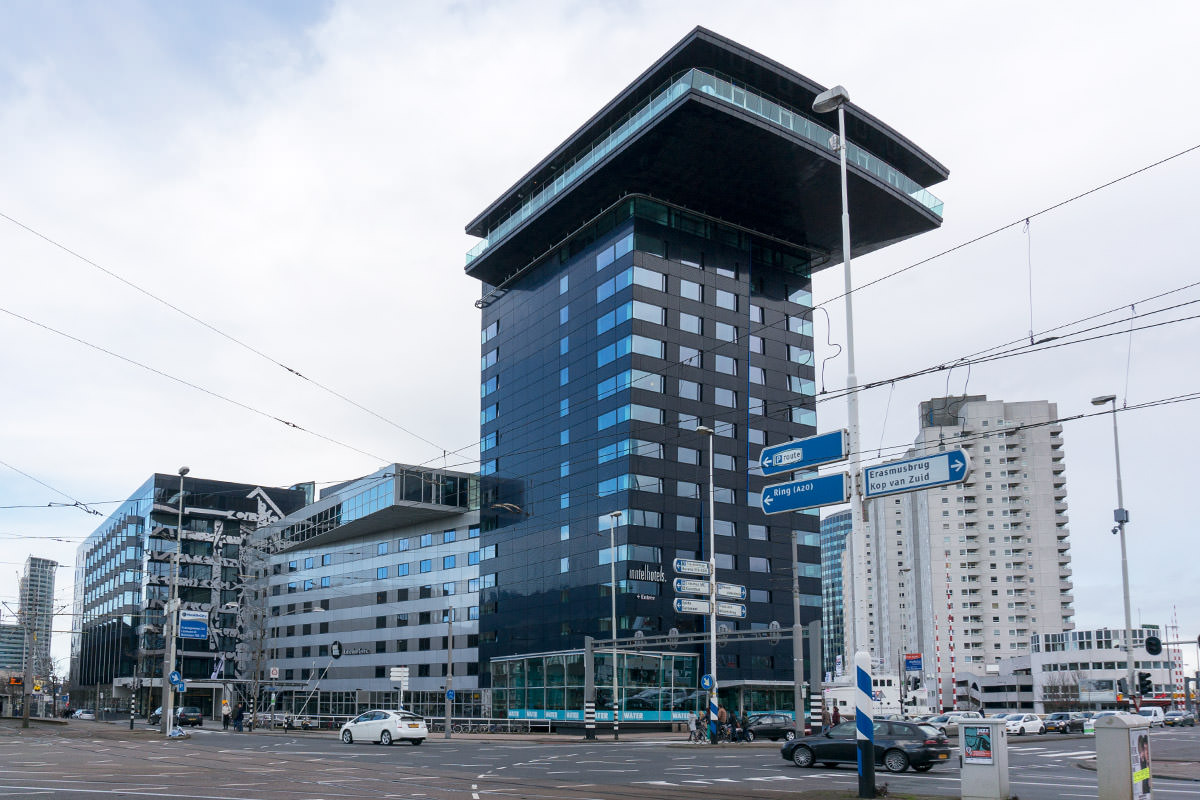 ANYWAY...
I had about 25 minutes to get back to Rotterdam Centraal, which was no problem since the metro only takes 10 minutes.
EXCEPT...
When I went to purchase a ticket, I found out I couldn't buy one. The machine only refilled chip-cards. No problem, I'll just buy a chip-card. Except they don't fucking sell chip-cards. No ticket window. No attendant. No Assistance. Nothing.
So I had to run as fast as I could to get back to the train station.
I hauled ass.
Which was not easy because I don't run very often. At least once along the way I thought I was going to have a heart attack.
But I made it to the station with two minutes to spare, so it's all good, right?
No. My train was running 14 minutes late and so I ran all that way for nothing...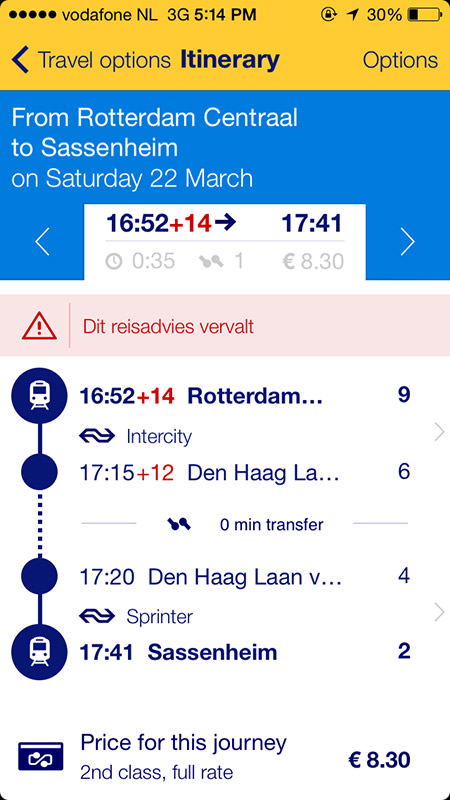 Note how my transfer time is 0 minutes. But not really... if you do the math, it's actually -7 minutes. Yay.
After all that bullshit, I decided I deserved PATATJES MET...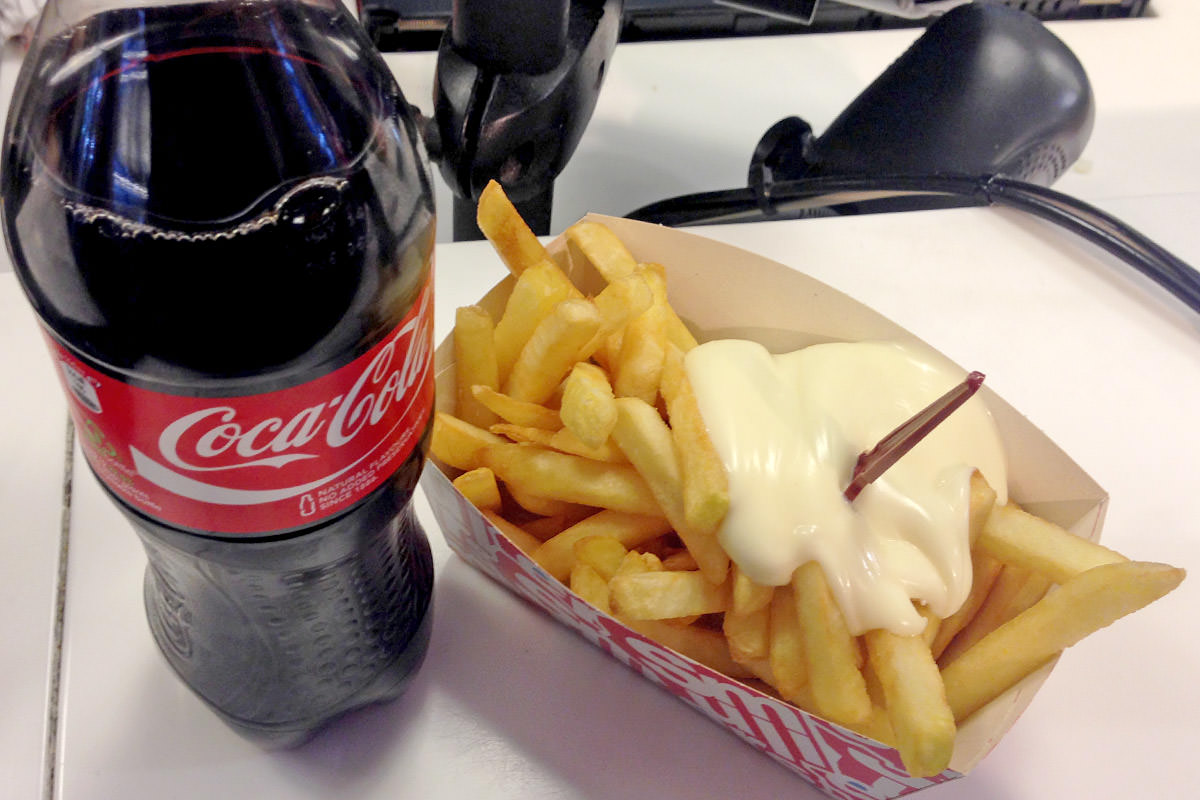 Well, I always feel that way, but still...
Posted on March 21st, 2014

The flight over The Atlantic was a non-event. Which is the best kind of flight to have, really.
The plane was one of Delta's latest Airbus A330-300's which feels like the seats are even narrower than usual. It was uncomfortable for me... so I'm only guessing it must be downright miserable for at least half the passengers on the plane. I suppose it's only a matter of time before airlines do away with seats altogether. They'll just stack everybody in the plane like firewood.
On the bright side, the new entertainment system features Picture-In-Picture...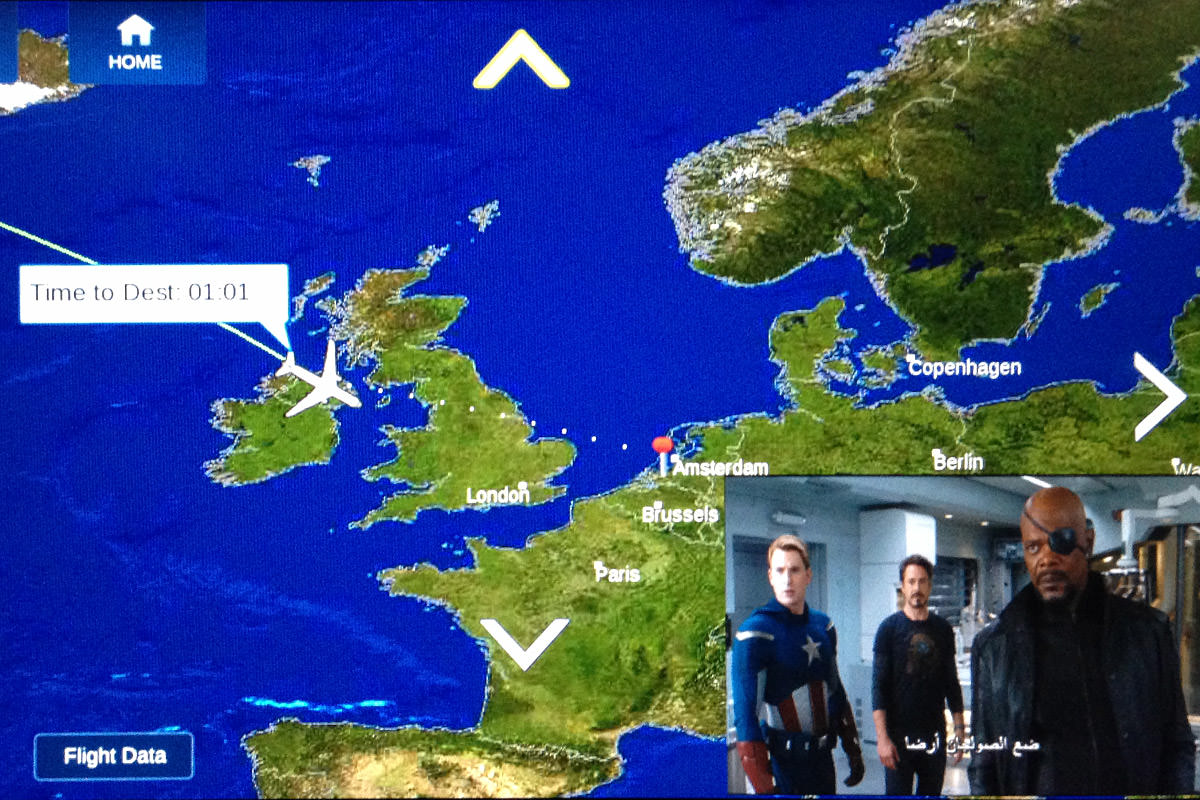 After landing, I took the train to Leiden so I could kill some time until The Dutch Bitch got off work. Back in 2012 I walked around the city to see the sights, but this time it was pouring rain...
To escape the weather, I went to Leiden's National Ethnology Museum, (Museum Volkenkunde)...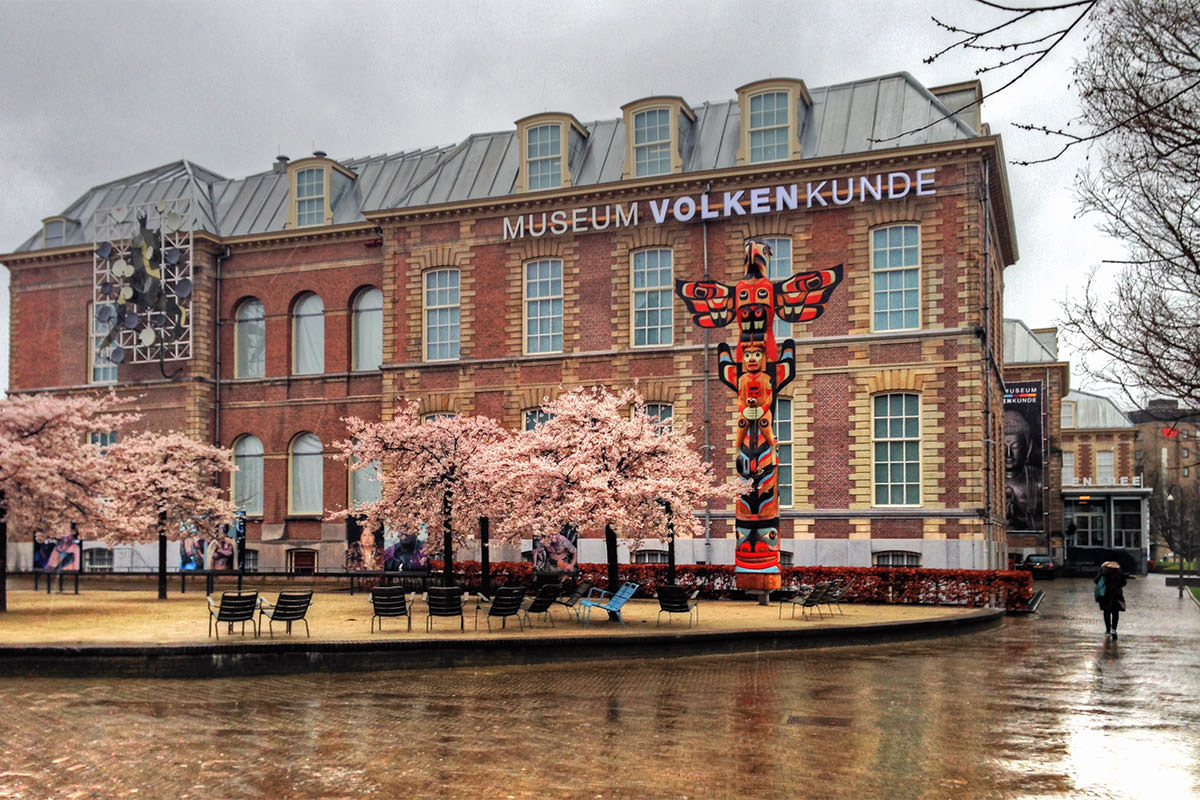 It features artifacts from peoples around the world (outside of Europe), with sections devoted to North America, South & Central America, Africa, Asia, and Oceania...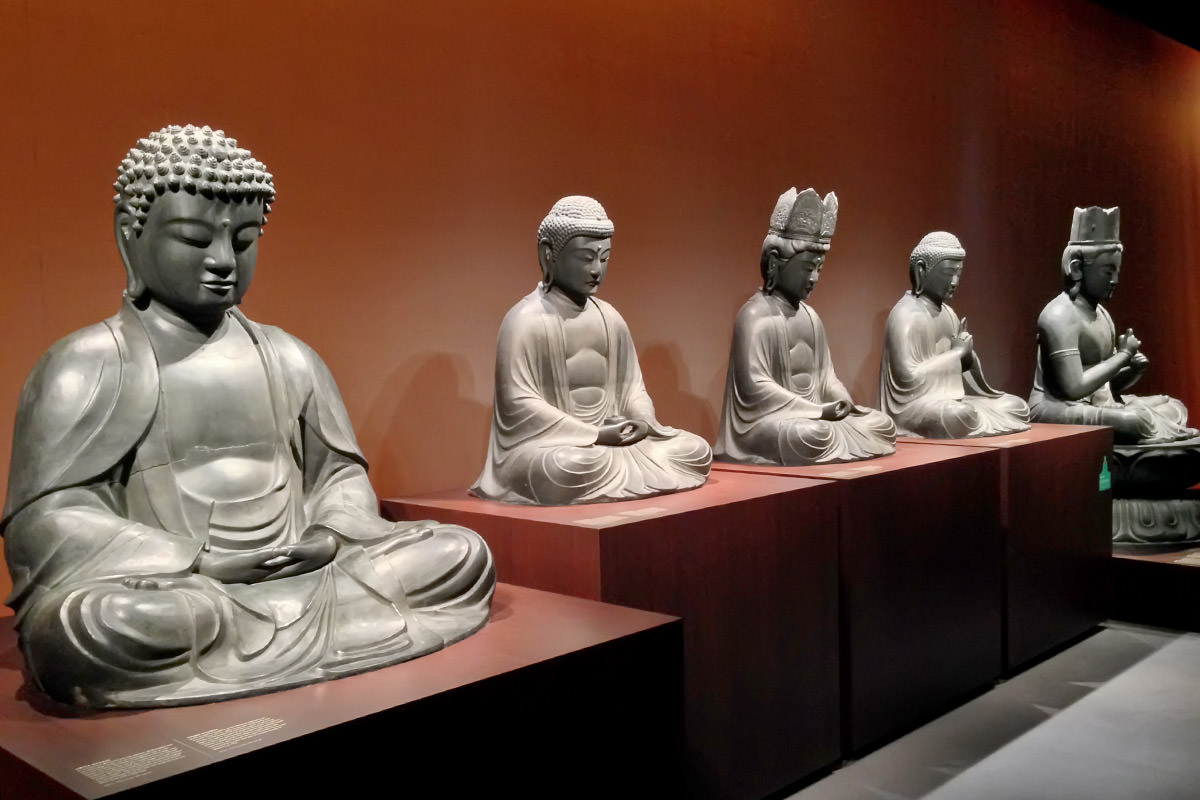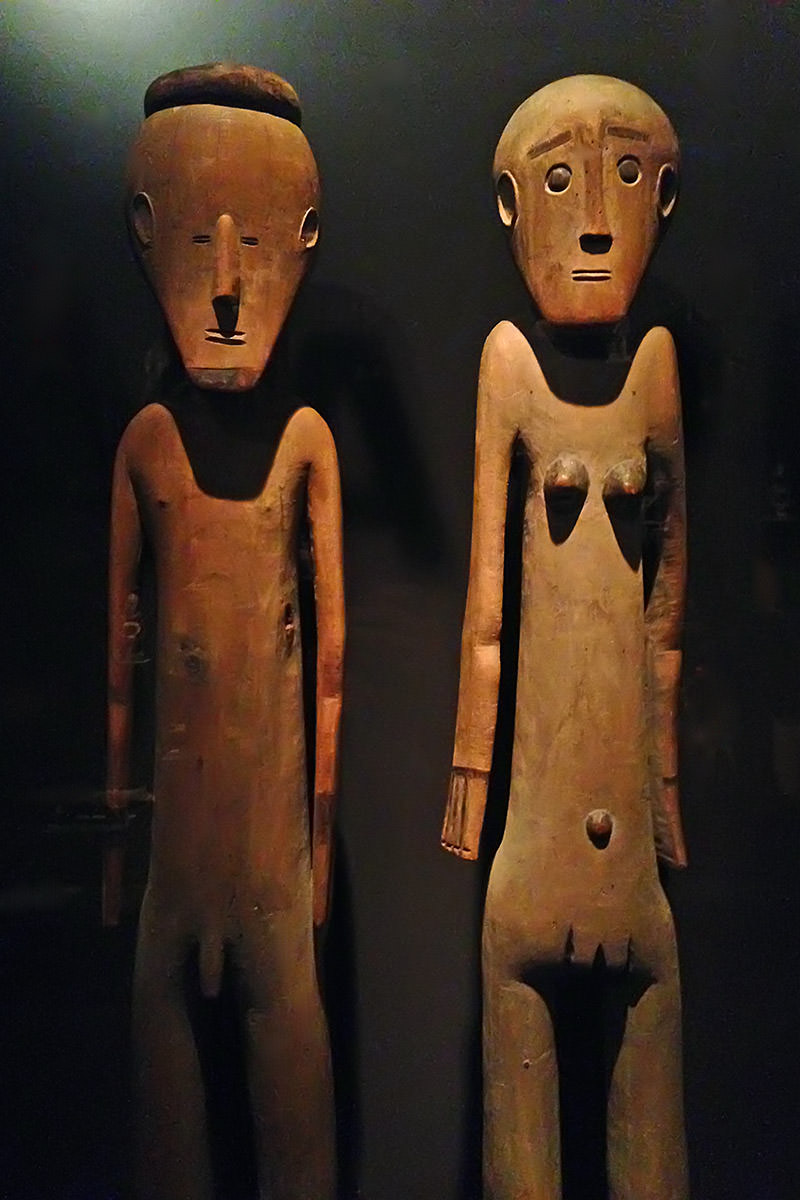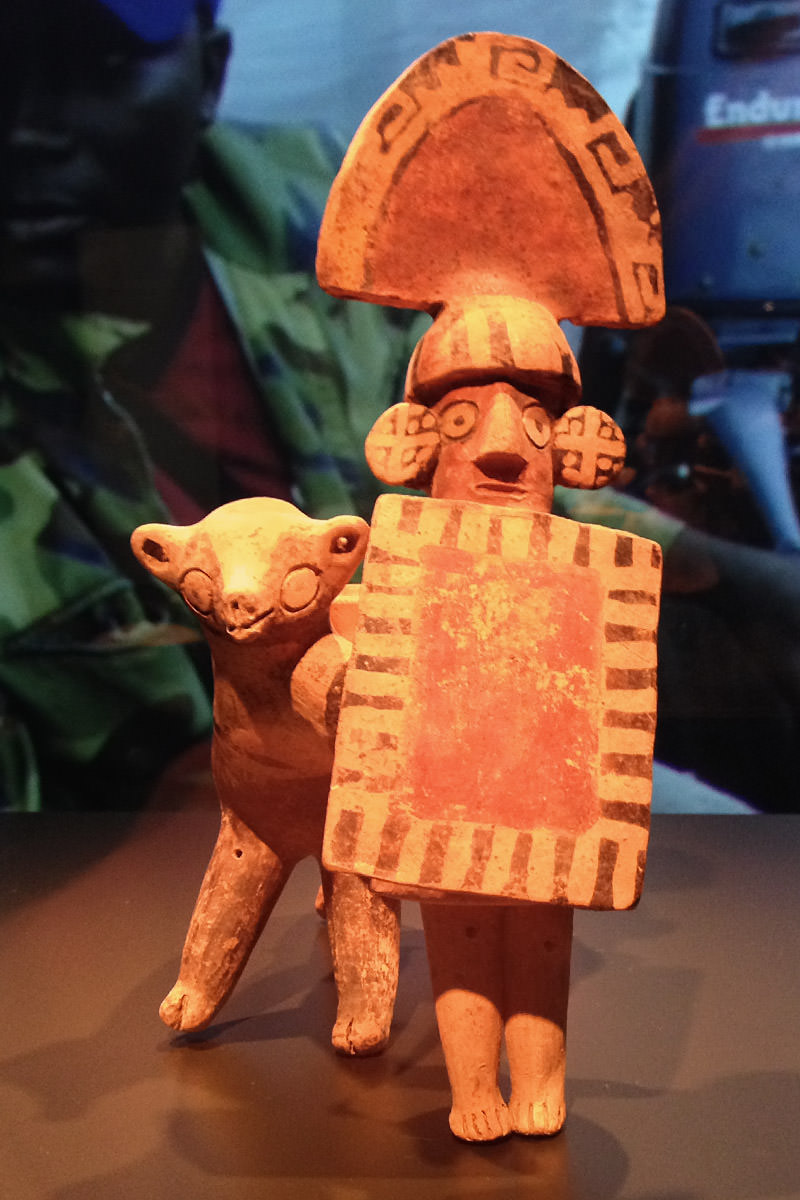 The museum is incredibly well-done and has a surprisingly deep collection. The only problem is that everything is suspended in glass cases with no background, so it can be tough to focus on the artifacts. A few times I experimented with angle-shifting to see if I could add some separation, but it wasn't terribly effective...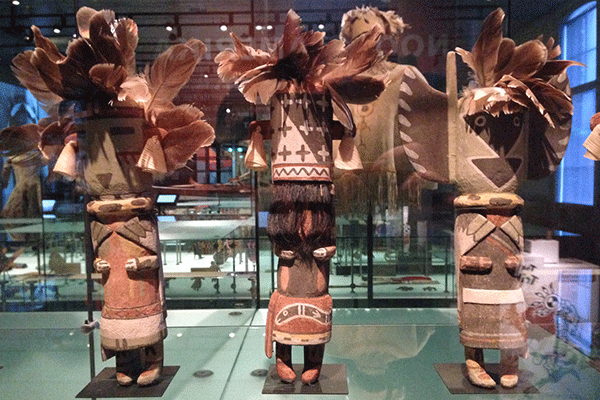 The display spaces are pretty amazing, and full-wall projections are used to put you into the place where the artifacts are from...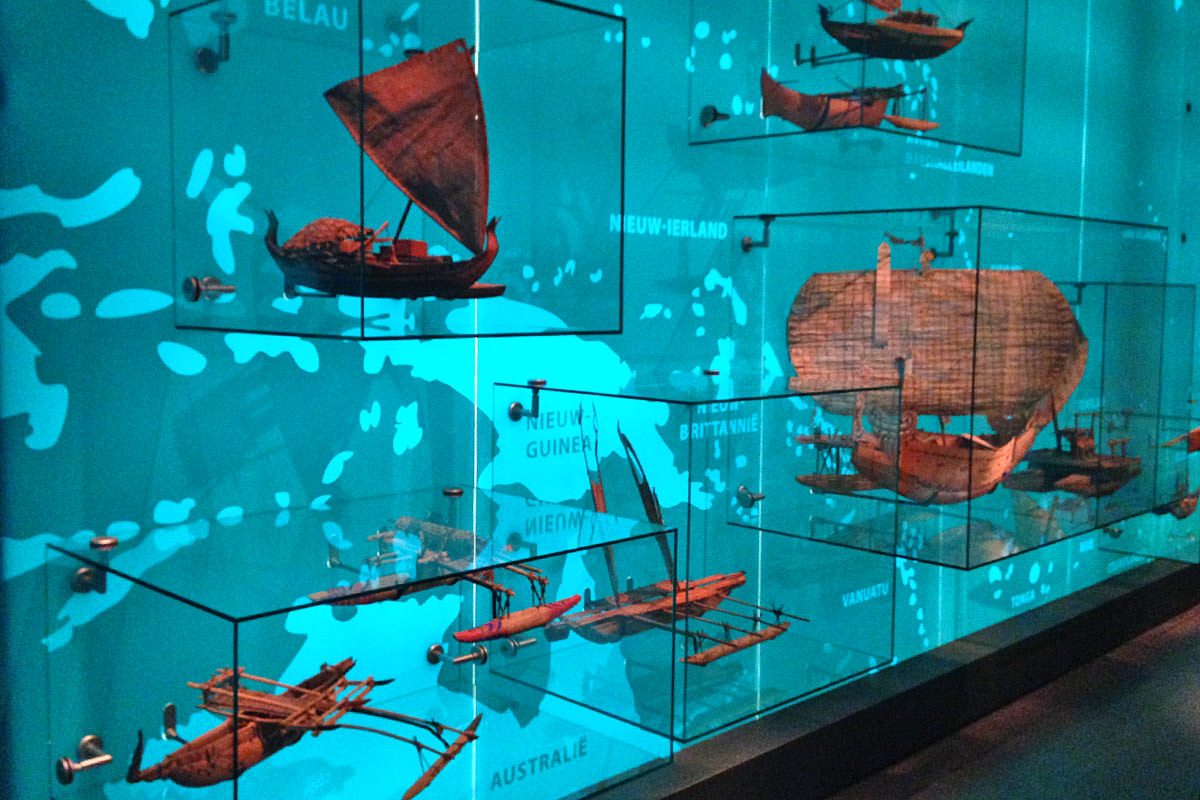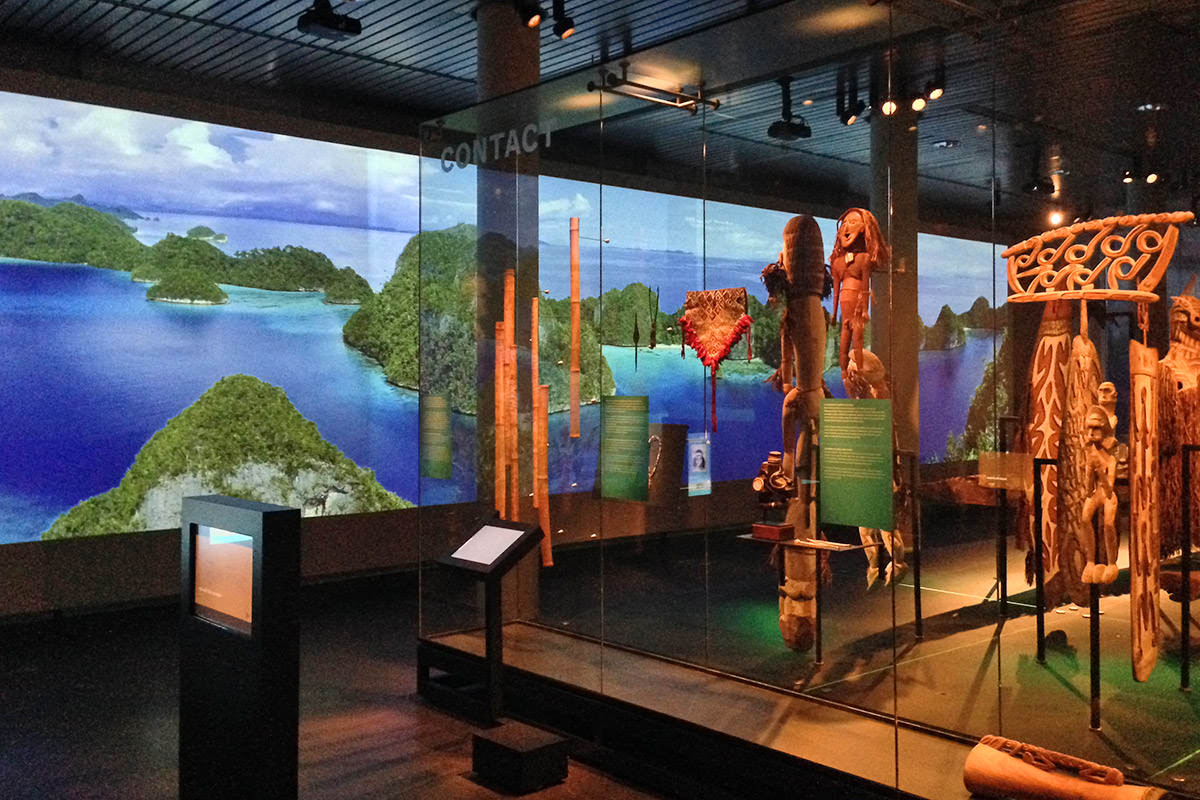 And then? It was time for PATATJES MET!!!
And now I could really use a nap...
Posted on July 19th, 2013

Pretty much the only thing on the agenda today...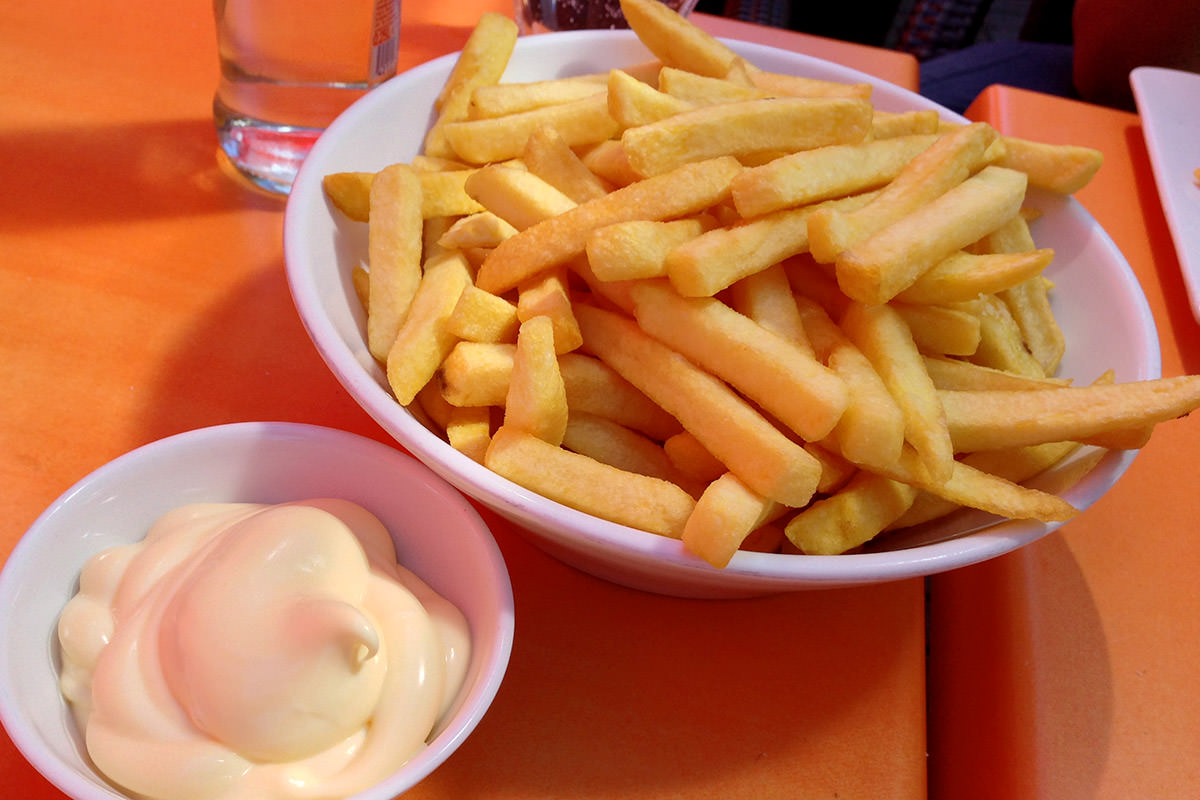 PATATJES MET!!!
I swear, if I lived here in DutchyLand, I'd undoubtedly weigh 600 pounds.
Posted on October 26th, 2012

Yes. I just flew 9 hours for an old cheese sandwich and PATATJES MET!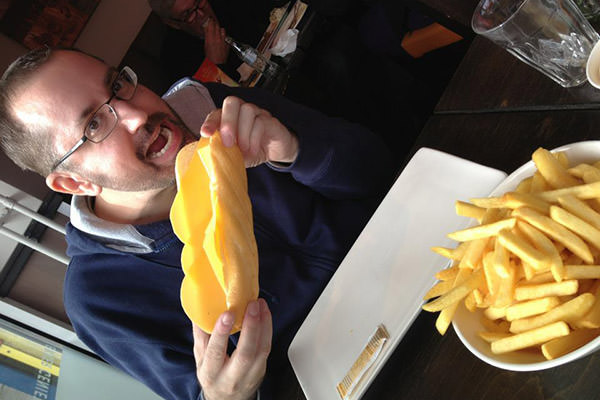 And now it is time for a nap.
Posted on April 23rd, 2012

I should have left the Dutch mayo back in the Netherlands. Because now I'm going to have to start a cocaine habit in order to break my Patatjes Met addiction. Cocaine I think I have a shot at shaking... but Dutch mayo? Not on your life. Dutch mayo is the new chocolate pudding, and I want to eat in on everything all of the time.
That can't be good.
Well, it is good, it just can't be healthy.
The weather has taken a decidedly warmer turn here, with temperatures reaching a ball-scorching 86° today. This is kind of depressing, because I don't remember getting a Spring. We went from cold days a couple weeks ago to hot days this week. Do not pass GO. Do not collect $200. Just freeze your ass off one day, then sweat your ass off the next.
In other news... DEATH TO PENNIES!!!
Despite all the objections, I am for a cashless society. I buy everything... everything... on my credit card to get airline miles anyway, so it wouldn't be a big deal to me. And while I don't see the USA getting rid of money any time soon, I think killing off the penny is something most people could get behind once they are informed of what a stupid waste they are.
Or not.
Here in these United States of America, we seem to be addicted to stupid waste.
Posted on April 22nd, 2012

I'm droppin' bullets like Benjamins, yo, because Bullet Sunday starts... now.

• Bitchsterdam. An overdue thank you to The DutchBitch for an awesome Bitchsterdam 3 blogger event. I've been to the Netherlands many times, but she managed to find some fantastic touristy stuff that I've never seen before... including a visit to the amazing Keukenhof gardens. Easily worth a ten-hour flight. Here's hoping she can be convinced to have Bitchsterdam 4! If, for no other reason, than I can attempt to use words like "geesteswetenschappen" in a sentence again...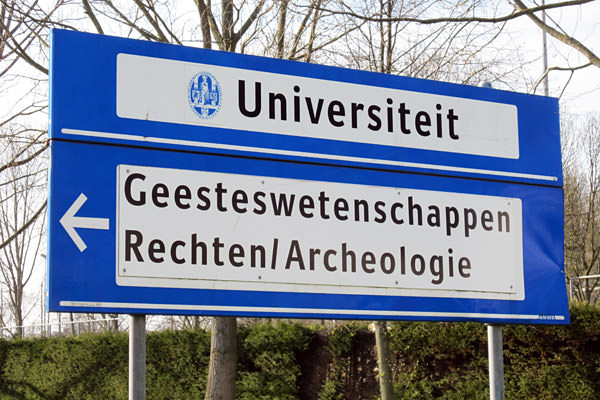 It apparently means "humanities"... OR DOES IT?!? You just don't know!

• Superiority. And speaking of DutchyLand... I fully accept that the United States of America is the greatest country in the world and all those other freedom-hating backwater countries don't matter and have nothing to contribute. I mean... I kind of have to don't I? The minute an American even implies that other countries are relevant to world affairs and have wonderful cultural contributions to be made, FOX "News" will brand them an American-hating traitor. And heaven forbid that you happen to be the president and have an appreciation for other countries' contribution to the planet. That's enough for FOX "News" to demand your impeachment!
However...
Call me a traitor if you must, but creamy and delicious Dutch mayonnaise is so fucking superior to the gelatinous glop we call "mayonnaise" here in the U.S. that it's not even funny. This trip I checked a suitcase, which meant I was able to bring home a bunch of the stuff. So now I can fry up some fries for PATATJES MET at home...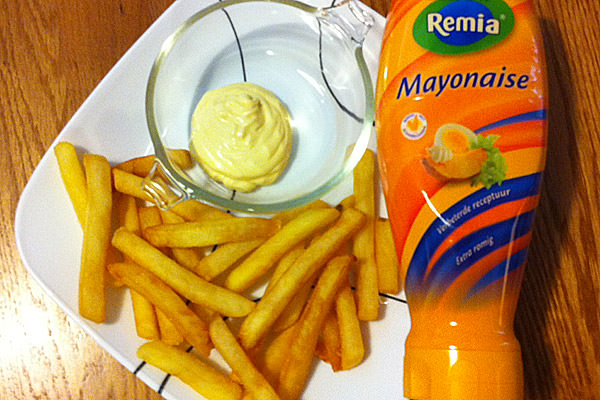 PATATJES MET!!! Amazing. Whoever decides to market a superior Dutch mayo here is going to make millions. Millions!!

• WHAT?!? And speaking of fries... have you heard that browning potatoes creates a cancer-causing chemical called "acrylamide" that makes them deadly to eat? Can you believe this shit? Why is it that everything that tastes good ends up killing you? This is so not fair. PATATJES MET OR DEATH?!? I can't answer that.

• Earth! Ooh! It's Earth Day! That one day out of the year where people pretend to give a shit about our planet! Including me. Despite it being 82° out today, I rolled down my window instead of turning on the air conditioner in my car. That totally counts, right?

• Television. Kind of gutted that two of my favorite new shows, Awake and The Finder are not getting the ratings they need for renewal. Instead they'll be cancelled and replaced by a reality show or some other stupid-ass crap that doesn't require thought from the American viewing public. And who knows what's going to happen to Fringe, which had a game-changing episode on Friday. It's almost to the point where I'm afraid to get invested in good television anymore...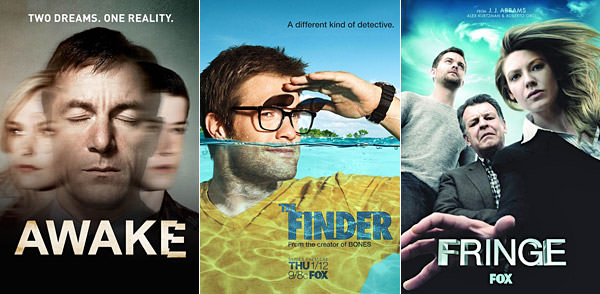 And, on that sad note, I've gotta go tempt death by having another plate of PATATJES MET!