I'm still sick and dying, but the show must go on, because an all new Bullet Sunday starts... now...

• HDR. I've had a 4K AppleTV since the day it was released. The 4K part isn't a massive improvement over 1080 because my television isn't big enough (or rather I'm not sitting close enough) for it to make a big difference. When I get up close, fine details do look also nice... especially fine lines like strands of hair and the like. And so I just left the settings to the default of 4K because my TV can do that. Sometimes if it's a really beautiful movie that's being displayed in 4K I'll pull up a chair so I can see all the incredible detail up close. In discussing this, I was told that the default 4K is in Standard Dynamic Range and I should check to see if my television can display High Dynamic Range. A quick look at the specs and... my television CAN display HDR. I thought my AppleTV was already set to HDR, but I went into my AppleTV settings and, sure enough, it was set to SDR instead. So I made a quick comparison by switching back and forth while watching Captain Marvel. SUCH A HUGE DIFFERENCE!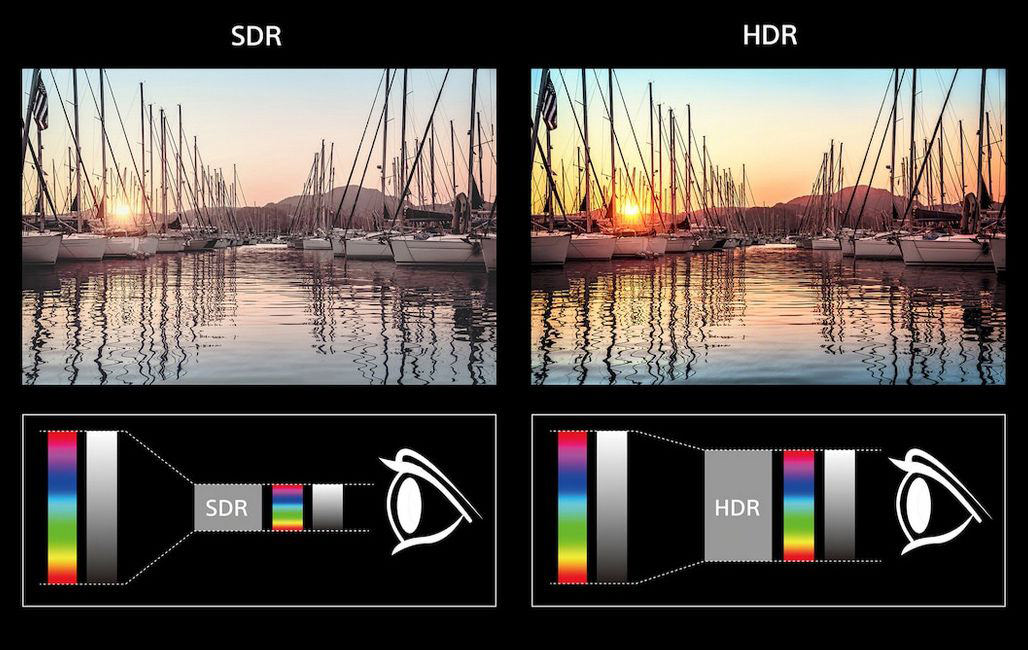 The glow when Captain Marvel uses her powers alone is worth the switch. But where it really makes a difference is in the black levels. Any time people are in shadow you can see much more subtlety in their presence. Even more important, Agent Fury and Maria Rambeau's gorgeous skin tone is far better defined and doesn't get lost when they're in shadow. Just watch the scene where Fury and Carol are washing dishes and you'll see what a difference it makes... far more of a difference than going from 1080 to 4K. Another movie that just luxuriates in HDR? Blade Runner 2049. If you've got a television that can display HDR, then that's the most important setting you can make.
NOTE: The Marvel movies are not... I repeat NOT... in 4K or HDR if you purchase them on iTunes. You have to watch via a different app which has them in Ultra-High-Def HDR. If you purchased with MoviesAnywhere, you're good. The Disney+ app looks like it's HDR, but I haven't done a lot of testing.
NOTE: The "Movies" app on AppleTV stupidly does not seem to tell you when movies are encoded in HDR. You have to look them up on the shitty AppleTV desktop app on a computer to know that. So lame.
NOTE: Just to say... I've been running through the movie purchases I have which are in HDR and the picture quality is stunning. Even movies like Crazy Rich Asians which don't seem like they would be affected have a delicious richness to them. Seriously, wow.
NOTE: After watching a while, I am relatively confident that the AppleTV app for Disney+ is showing 4K HDR. Yay! So even if you only own the crappier iTunes versions, you can still watch in HDR with Disney+, I guess. Boy is Thor: Ragnarok disappointing. I thought once they got to Sakaar the color would be off the hook. Alas, not as often as you'd think, just in certain scenes. But the lightsaber fight in Star Wars: The Force Awakens nice.

• Reprisal. I suspended Netflix a couple weeks back, now I've also suspended Hulu so I can reactivate CBS All Access for ten weeks to watch Picard (unless CBS is a total dick and skip weeks like they've done with Discovery, the assholes). For the two days left I've got Hulu I've been watching it non-stop to get my money's worth. The last show I had on my list to watch was Reprisal...
A cross between all those revenge movies and Sons of Anarchy, this show is one of the most drawn-out, uneventful, dull, and overall boring series you'll ever see. Long stretches where absolutely nothing happens. Characters that have loads of screen time yet are somehow one-dimensional. There's also moments of real stupid which pad runtime just because there were ten episodes to fill. And yet... it was a fascinating, stylish, twisty, interesting ride that accelerated to the finish line. And had some great moments. I don't regret watching it. I do regret that I spent so much time watching it. So if you've got time to kill, here's a show to check out. You'll need to tough it out those first five episodes though.

• Kindness. It's not that difficult, really. If you can't be supportive of people living their best life at zero cost to you, you can at least be kind. So be kind. Offer kindness to those who are being treated unkindly. Stand against those who are treating others unkindly. As a fellow human, it's the very least we can do.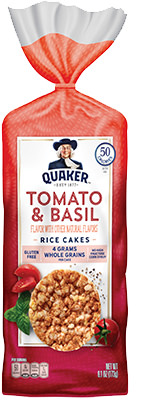 • Dietary Sadness. Quaker rice cakes are a staple of my diet. I love them. They are high in carbs (7g to 11g ea.), but it's a far better option for dessert than say... three Chips Ahoy cookies (22g) or your average cupcake (40g). I have a Plain or White Cheddar or Popcorn cake with my lunch and a flavored cake with my dinner for dessert. My favorite for dessert, by a wide margin, is Caramel Chocolate Chip. Except you can't get them any more. You have to choose either Caramel or Chocolate. Caramel Chocolate Chip has been replaced by Tomato Basil.
I decided to try them and I can't make up mystery mind. The first bite and I'm like "Tastes like crackers in tomato soup!" The second and I'm like "Tastes like pizza sauce!" Then things start to go wrong. The flavor powder accumulates on your taste buds and suddenly it's awful for some reason. I am so very, very sad that my Caramel Chocolate Chip rice cakes are gone.

• Pantone. There is beauty to be found in diversity. And this is amazing.

• Help. And before I go... I read this week that there's now a hotline specifically for caregivers... "Depression. Exhaustion. Burnout. Stress. Those are just some of the words people are using to describe their experiences as caregivers. Helping care for a family member or loved one can be hard work. People don't often talk about the emotional toll it can take on the actual caregiver. Now the Caregiver Action Network is trying to provide help by launching a hotline specifically for caregivers." — Had this existed, there were days I would have totally called this number.

And now... probably time for a nap considering I'm about to pass out anyway.