When it comes to my own death, I'm completely at peace. I've been on this earth 53 years... almost 54 years now. I've done my best to better my world with my time, money, and heart. I've explored the planet and fell in love with its peoples. If my number comes up tomorrow, I am fine with it. I am sick at the thought of my cats not having me around to take care of them, but I am fine with it.
I've had friends and family in my life that mean everything to me and have given my existence meaning, so I'm good to go.
But when it comes to those same friends and family dying? Not so much.
A year ago today, I lost one of my oldest, dearest friends. It destroyed me. It continues to destroy me. So many days I think back to the insane stuff we did... the many, many great times we had... the adventures that defined our relationship... those moments that he and I shared which only we two can ever understand... and the weight of it all crushes me. I want to scream at the world what an amazing person he was so they remember him like I do and they know what we've lost. I want everybody to hurt like I hurt.
But all I can do is walk through my memories of him, share sorrow with friends who knew him, and keep him alive in my heart.
And on my arm...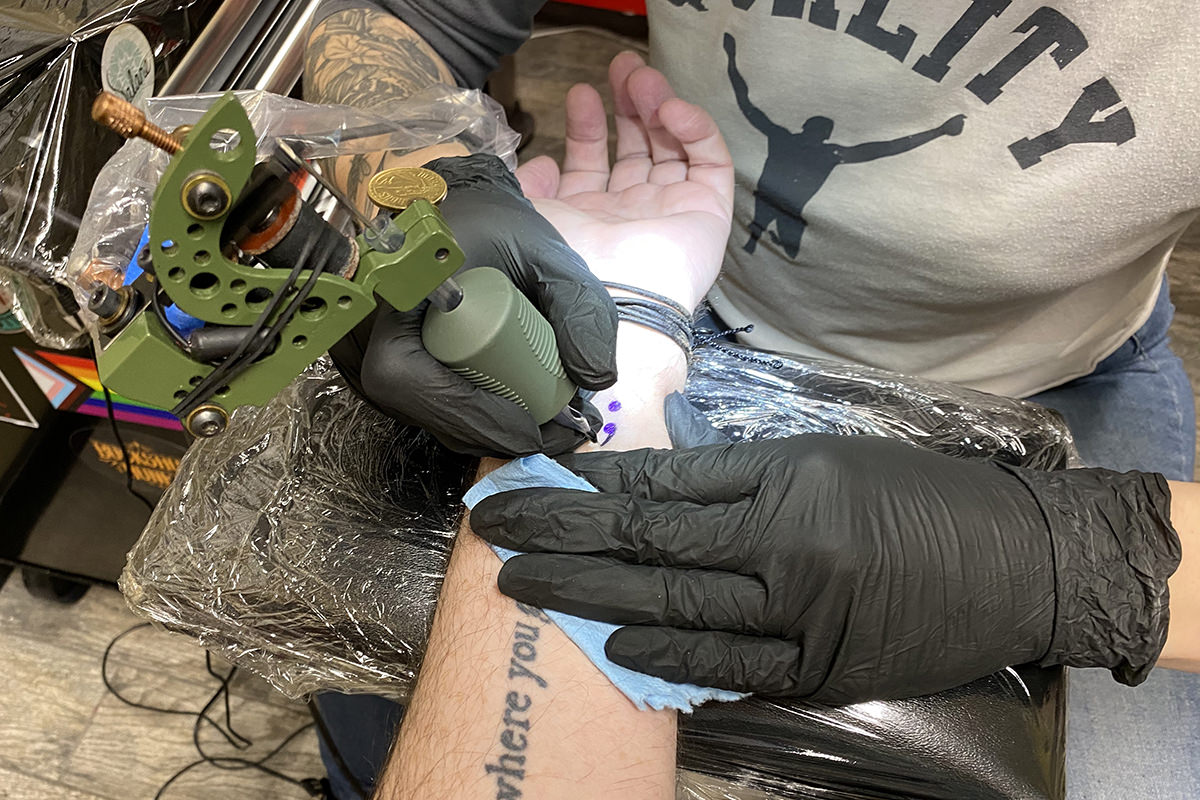 I don't know that seeing this every day will make things better or worse, but it will definitely bring a smile to my face when I remember him, so there's that.
And I'm in good company...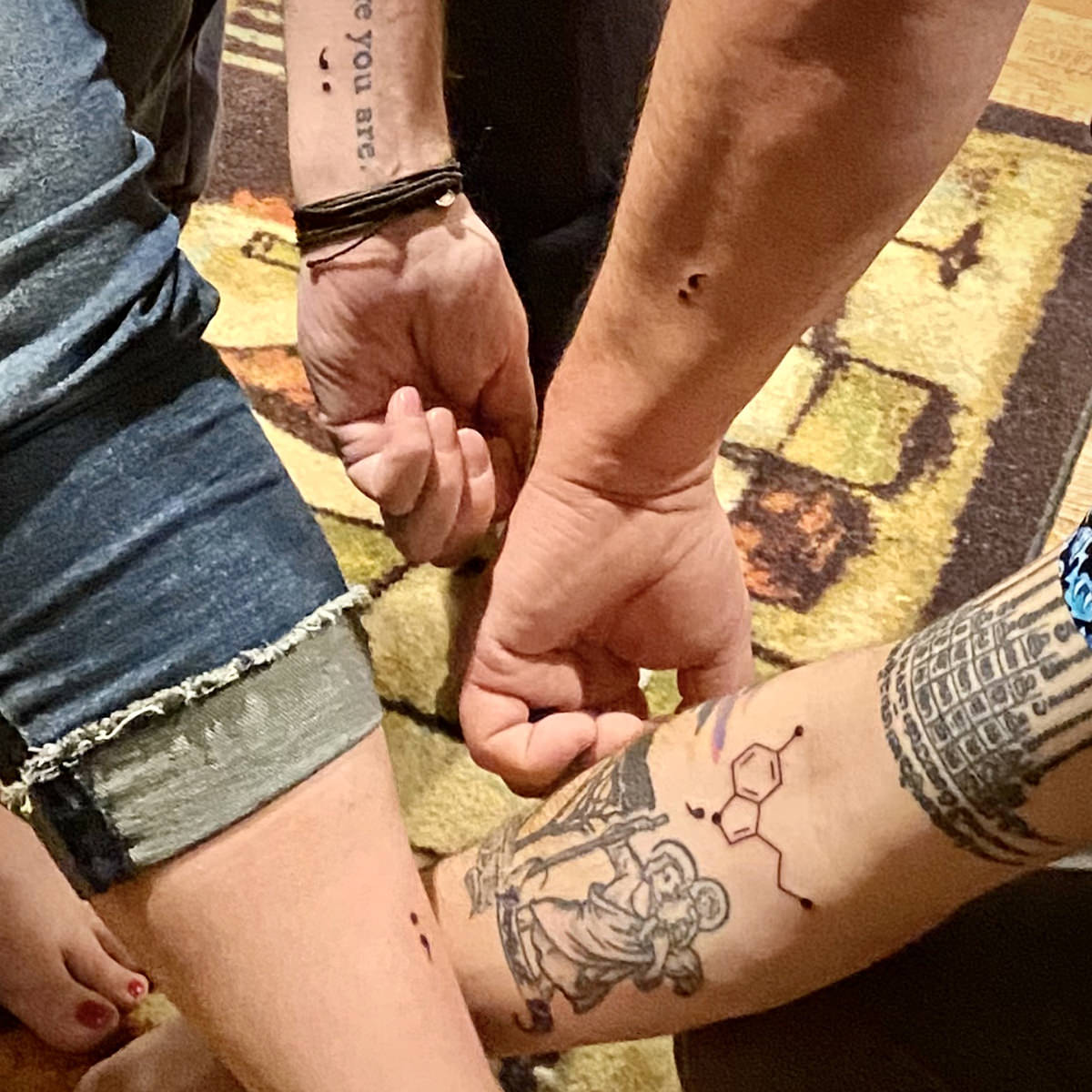 Project Semicolon was started by Amy Bleuel and is explained on their site thusly: "A semicolon is used when an author could've chosen to end their sentence, but chose not to. The author is you, and the sentence is your life." In later years it has become a symbol of solidarity for those who have survived the loss of someone due to depression, suicide, and other mental health issues.
For both my life and the life I've lost, it's sadly apt.
I wanted quite badly to end my life my sophomore year of high school, planned it down to the smallest detail, reached the day it was all going to end; I chose not to.
When I was caring for my mom in midst of her dementia I woke up every day wanting to escape, and was researching on the internet the best way to end it all in a way which would least impact my friends and family; I chose not to.
When I made the agonizing choice to move my mom into a care facility, failure consumed me and I sunk so low that I called a skydiving company to see if my certification was still good so I could take one final dive; I chose not to.
After my mom died I felt truly done with life and started getting my affairs in order so I could just make the pain finally, finally come to an end with the six bottles of sleeping pills I bought at six different stores two weeks after she passed; I chose not to.
Suicide has been living in my head and clawing at my soul for 38 years, 3 months, and 16 days; yet one day at a time I choose not to.
But I still struggle.
I think too many of us do.
After Robin Williams died I wrote about depression, a subject I am intimately familiar with, and have blogged about more times than I can count. It feels like my entire life has been spent battling depression, and those days before the battle started feel so distant and unnatural as to be unreal. I sometimes wonder if I dreamed my depression-free childhood because I wanted something to cling to when things are at their worst. It just seems impossible that there was ever a time when I wasn't struggling. When I wasn't broken. When I wasn't confronting the barrage of lies that depression whispers in my ear every waking hour of every day... and weighs on my mind all night, every night.
Depression has become such a part of me that, at times, it feels as though it defines me. I guess I'm lucky that it doesn't. Though I don't know that I would call myself "lucky" that I've managed to hold on this long. It feels more like work than luck. I've had to put serious work into the job of living.
Fortunately I've had help.
My family saved me. My friends saved me. Working for a charity which saves others saved me. Having to feed my cats each morning really saved me. And, because of all of them, I choose to save me and continue my life sentence.
And hold in my heart those whose pain cut so deep that they could not.
I love and miss you every day.