It's Oscar Sunday but I just don't care, because an all new Bullet Sunday starts... now...

• Crapple! Given my longstanding rant against Apple being complete and total assholes by sticking their customers with shitty butterfly keyboards for years before they FINALLY thought to replace them with something not-quite-so-horrible, this one's for you. It's at the 2-minute mark...
People think this is funny... but, but I'm the biggest Apple Whore I know, and even I was seriously shopping for PCs before the 16-inch MacBook Pro was released. I hope Apple is fucking embarrassed at this, because they should be.

• Gold! I used to do a big thing on the Oscars, but I stopped giving a shit when they kept rewarding the same old crap. This year it looks like things are on a better track. Here's my list...
Best Picture:

Should Have Won

—Jojo Rabbit,

Won

—Parasite. Not the least bit disappointed. Parasite was a remarkable film.
Lead Actor:

Should Have Won

—Jonathan Pryce,

Won

—Joaquin Phoenix. I have no desire to see Joker. It's not the comic book character and I don't care how many accolades it gets.
Lead Actress:

Should Have Won

—Renee Zellweger,

Won

—Renee Zellweger. That was a pretty darn impressive performance, even if I was kinda meh on Judy.
Supporting Actor:

Should Have Won

—Brad Pitt,

Won

—Brad Pitt. It's surprising that Brad Pitt actually lives up to the hype. I've been a fan since 12 Monkeys, and he should have won for Tarantino's Inglourious Basterds AND Once Upon a Time in Hollywood.
Supporting Actress:

Should Have Won

—Scarlett Johannson,

Won

—Laura Dern. Dern is a fine actor, I just hate hate HATE the film Marriage Story. Complete crap. Jojo Rabbit, on the other hand, is genius.
Director:

Should Have Won

—Bong Joon Ho,

Won

—Bong Joon Ho. As a diehard Tarantino fan, Once Upon a Time in Hollywood should have ben a shoe-in. And he was, until I saw Parasite.
Animated Feature Film:

Should Have Won

—Toy Story 4,

Won

—Toy Story 4. I don't think this was as good a finale for the series as Toy Story 3 was, but it was a good story with mind-blowing animation by Pixar.
Animated Short:

Should Have Won

—Hair Love,

Won

—Hair Love. I liked all the nominees... and Kitbull was such a great short. But Hair Love feels new and timely in a way that made a huge impression on me.
Adapted Screenplay:

Should Have Won

—Taika Waititi,

Won

—Taika Waititi. This was the no-brainer of the night.
Original Screenplay:

Should Have Won

—Bong Joon-ho and Jin Won Han,

Won

—Bong Joon-ho and Jin Won Han. This was a tight race for me. I loved Rian Johnson's Knives Out, 1917, and Once Upon a Time in Hollywood... but Parasite felt truly original. Don't ask me why Marriage Story is here though. It's just people yelling at each other.
Cinematography:

Should Have Won

—Roger Deakins,

Won

—Roger Deakins. Despite not liking The Irishman even a little bit, I think the cinematography was great. And Once Upon a Time in Hollywood was gloriously shot. But 1917 was next-level, and I regret deeply not seeing it in theaters.
The love for Parasite, which would usually be thrown in the "Best Foreign Language Film" category (it still was and won there too), was a breath of fresh air. I didn't see it until last week or else it surely would have been one of my favorite movies of 2019.

• Mythical! If you haven't been watching Mythic Quest: Raven's Banquet on Apple TV+, it's worth a look. Especially if you love video games. Apparently Rob McElhenney (who is at his most Rob McElhenneyist here) and Charlie Day consulted heavily with Ubisoft to get some semblance of accuracy even though this is a comedy about what goes on behind the scenes at a video game company. It shows. The show is absolute gold, and will easily make my list of favorites for 2020. It's not quite The Office or The IT Crowd, but it kinda draws from both...
The jokes come fast and most of them land well. I cannot believe that they got F. Murray Abraham. He has the perfect amount of gravitas for his part. But this is Rob McElhenney from start to finish and he's absolutely perfect.

• Starch! Wow. How come nobody told me that adding corn starch to scrambled eggs makes them taste like they've been slow-cooking for 30 minutes? This is reeeeeally nice. So creamy and rich. If you haven't tried it, these are pretty great. Also works wonders with omelettes. I will never cook scrambled eggs without it.

• NEWS: Antarctica logs hottest temperature on record with a reading of 18.3°C. That's 65°F, people. When I visited, there were many times I took off my jacket because Antarctica was too warm to have it on. I worry for the wildlife which calls this continent home. How is this going to disrupt their habitat and can they survive it?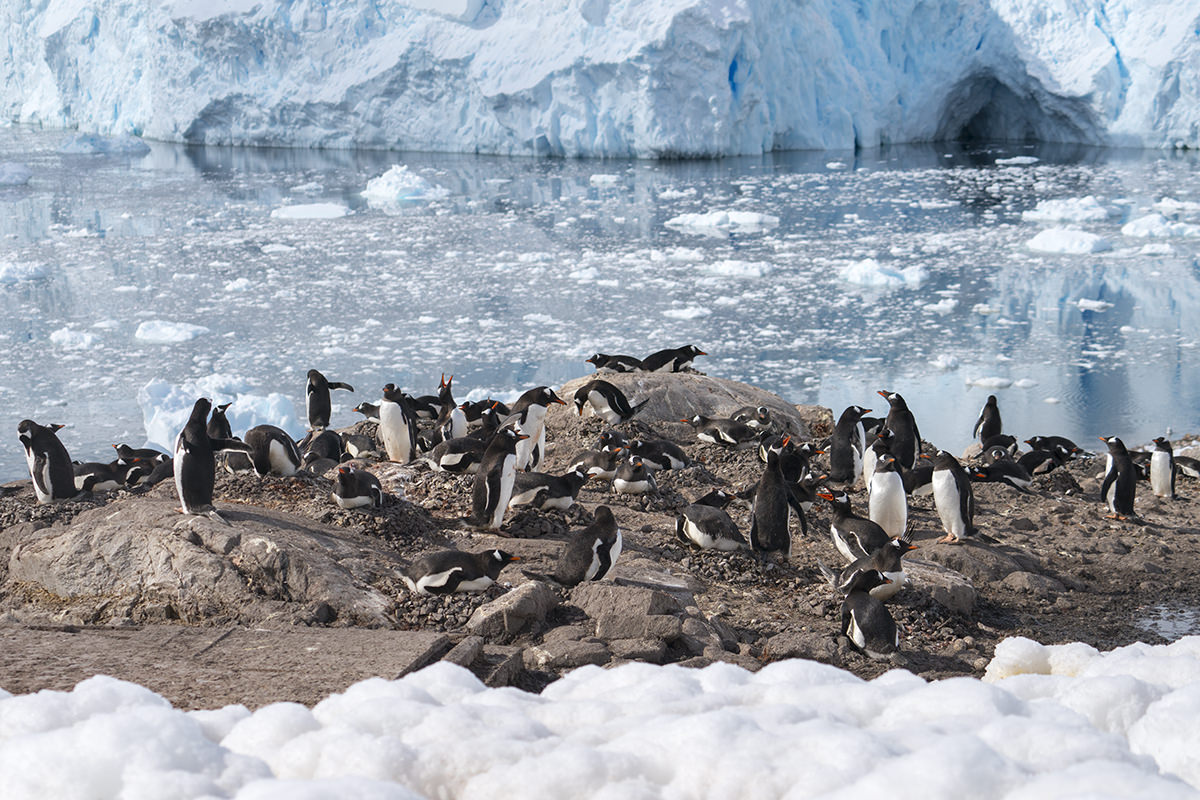 Penguins are already having a tough time of it, and things look to be getting worse. And then there's polar bears starving in the Arctic. Troubling times for our planet.

• trAIn! Apple has put Artificial Intelligence "Machine Learning" in their iPhone and are making good use of it (especially with the camera). As time goes on, it's just going to be surreal how it changes our lives. Take for example this footage from Denis Shiryaev, which upscaled the video to 4K with machine learning and resounded it... Arrival of a Train at La Ciotat, by Auguste and Louis Lumière, 1896...
Looks old, but almost new. Here's the original footage...
We are really close to the unreal easily being mistake for the real, if we're not there already.

• Netflix Fix! And, lastly, apparently there is a God... you can finally tell Netflix to STOP AUTO-PLAYING FUCKING PREVIEWS WHILE YOU ARE TRYING TO SEARCH FOR SOMETHING TO WATCH! People have been complaining about this bullshit FOR YEARS and Netflix did nothing. Apparently somebody finally figured that customers were worth listening to... or maybe it's because many other streaming services are treating customers with a lot more respect by not irritating the ever-loving-shit out of them...
Apparently you set it once in your preferences and it goes into effect everywhere. I haven't yet verified this, but I sure hope it's true.

And that's a wrap, little golden statue dude!