This morning I was awakened at 5am by the sound of a cat puking. Since this happens so rarely, I immediately grab my iPhone so I can use the flashlight on it to see who's sick. Turns out nobody is sick. Jake just had a hairball and, of all the places in my home, he decided to puke it up in my bedroom. Thanks, buddy!
Guess I need to step up my brushing with the Furminator.
And now for something entirely not cat-related.
I have been craving bread for a week. But I haven't baked any because 1) I don't want to use up what precious little flour I have left... and 2) I am too tired after work for a long process of multiple rises. And so... tonight I decided to just whip up a loaf of single-rise "wet bread" which doesn't taste as amazing as my beloved SourJo bread, but it does taste like bread. AND I NEEDED IT!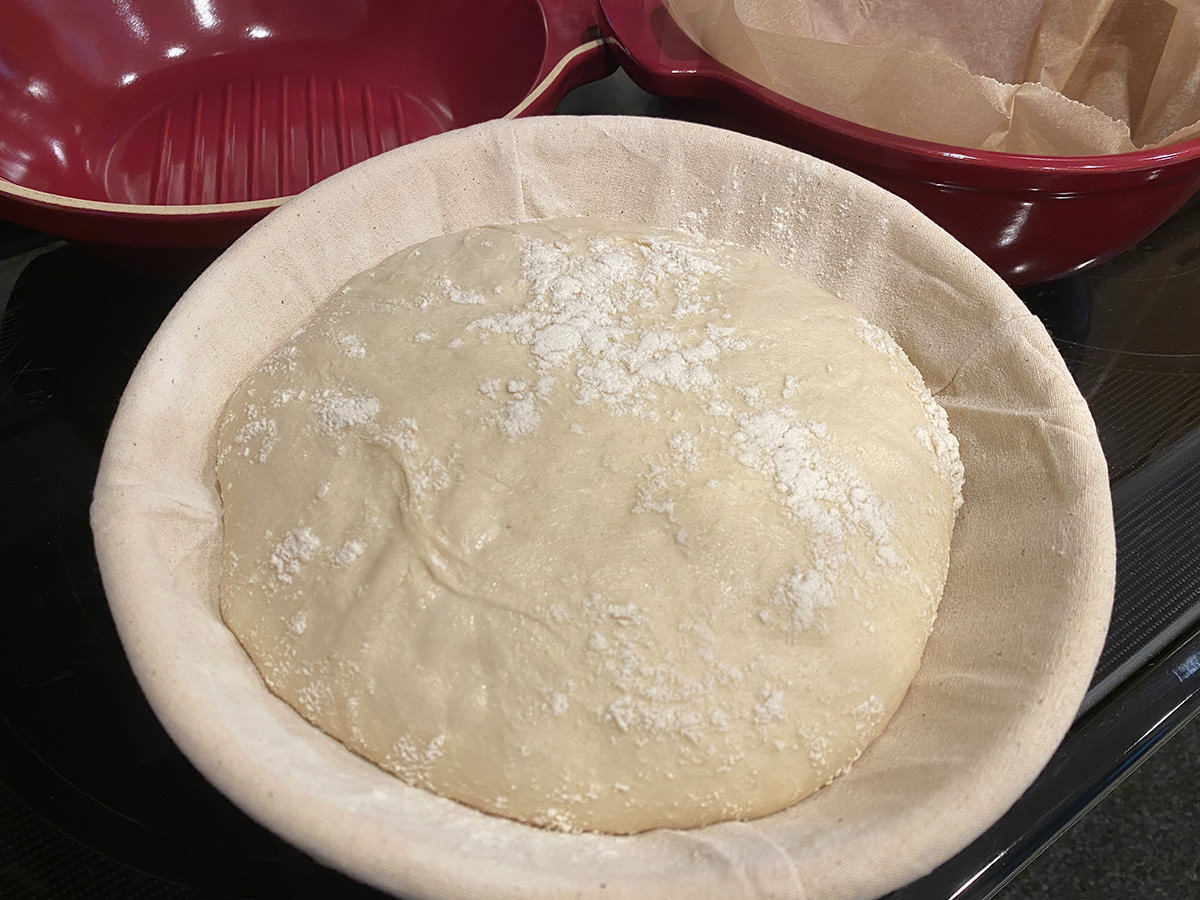 Bread. At last.
Dutch oven bread always gives me the nicest crust. I used to have a cast-iron Dutch oven that I inherited, which I hated. Eventually I replaced it with an Emile Henry potato pot after a friend and I were discussing bread and she recommended it. The thing is made in France and was really expensive... $100 I think?... but it's so perfect for bread. The reason being that "regular" dutch ovens are deep with a shallow lid. It can be tough to get in and out of it when you're dealing with a "wet loaf" that doesn't hold its shape and may be sticky. The potato pot is less deep but has a tall lid. So there's room to rise, but it's easy to work with. Apparently so many people ended up using this potato pot for bread that it's been rebranded "bread & potato pot" by Emile Henry (a company founded 1850 in Burgundy!).
Which is all a convoluted way to say that my Dutch oven is a French oven, I guess.
UPDATE: The pot is indeed pricey. The red one I have is now $120 at Amazon, but they have a black one for $110 as well. As you can see, the pot is split in the middle instead of the top so that the lid is deeper and the base is more shallow, making it much nicer for bread-making...
And it also does a bang-up job of cooking potatoes, as it was originally designed for.
Now, if you'll excuse me, I just ate dinner and am going to have a slice of bread for dessert!