XXX, but XXX... because an all new Bullet Sunday starts... now...

• TAIKAAAAAAA! And lo did an angel descend from the heavens and declare that Taika Waititi will be writing and directing a Star Wars movie, and it was good. I frickin' adore Taika. What We Do In the Shadows, Hunt for the Wilderpeople, Jojo Rabbit, Thor: Ragnarok (Korg!)... everything the guy touches turns to gold whether he's writing, directing, or acting. As if that's not enough, he just seems like a genuinely smart, talented, funny, interesting, and exceedingly nice person...
We got a taste of Taika in the Star Wars universe when he directed an episode of The Mandelorian (and provided the voice of IG-11). Now he's bringing us more Thor (Thor: Love & Thunder), a new Flash Gordon, a new Time Bandits, plus a new Star Wars. Naturally, I couldn't possibly be more thrilled that he's working on projects I desperately want to see.

• Swoop! I love stories like this...
Birds are awesome.

• BMO! I had no plans... none to invest any more money in television. Especially HBO Max, which has nothing to offer me. Well... almost nothing...
BMO is one of the best parts of Adventure Time and I'd be lying if I said I didn't want to see where they take the character.

• PATATJES MET! I found this article on A Global Taxonomy of French Fry Dips to be especially enlightening. I, of course, choose fries with Dutch mayo. It's the only way to fry.

• Wood! Watching Netflix's Hollywood left me mildly entertained, but I can't stop thinking that they're trying to do a good thing badly while missing a bigger opportunity. Revisionist history is a fine line to walk. You either go for broke, rip up the rulebook, and grab your reimagining of history unapologetically by the throat... or you float through history making random changes that are all rainbows and cotton candy but ultimately don't mean anything to anybody but you. Quentin Tarantino *IS* revisionist history cinema, and Inglourious Basterds is a genius-level event of just how powerful a tool it can be. Ryan Murphy's Hollywood is just whispy fluff in a genre wrapper that "what-ifs" real events to mild effect. The final episode is just ridiculous with its pie-in-the-sky over-the-top goofiness. THAT BEING SAID... holy cats is Jim Parsons good in this thing! His character is a predatory monster which perfectly illustrates how power in the wrong hands can lead to a nightmare of a human being. I am guessing his take on Rock Hudson's manager is based on a real person who did these horrible things, and that's a really scary thought...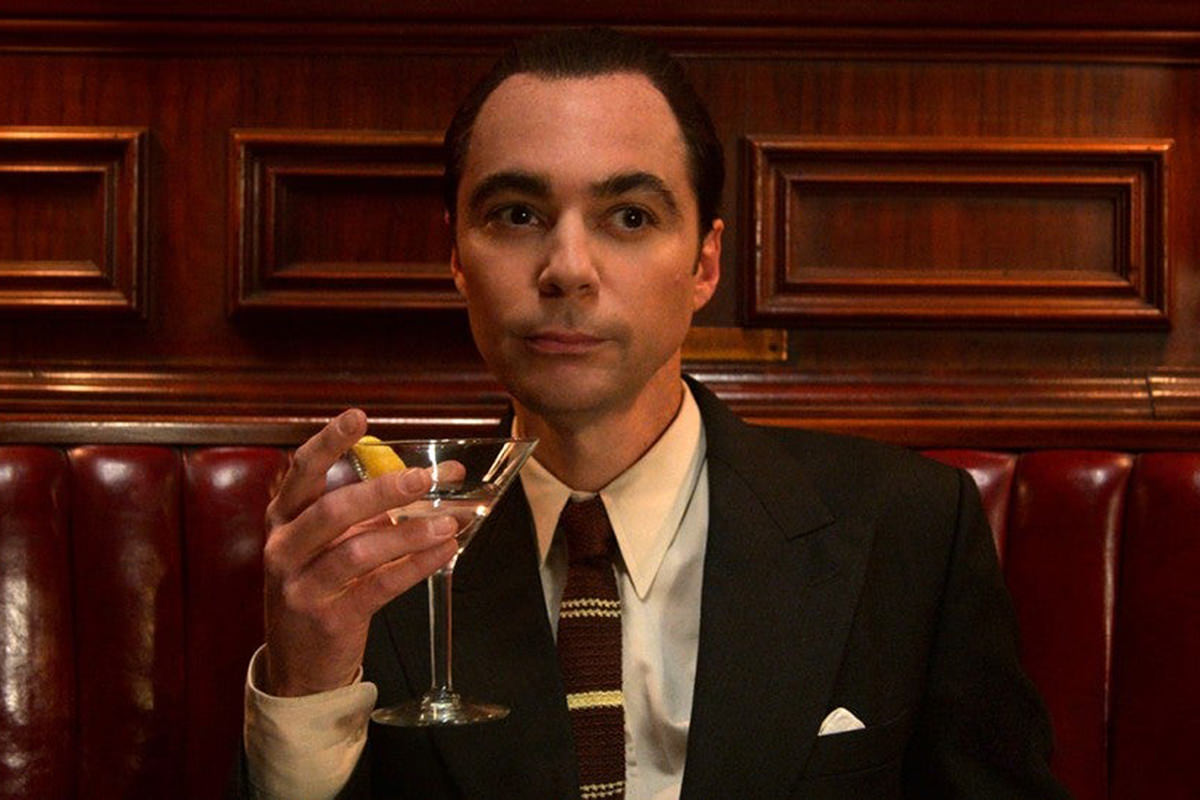 Good on you, Mr. Parsons. I'm excited to see where you take your post-Big Bang Theory career next.

• Advice! I generally roll my eyes at all these "lists of life advice" that make the rounds of the internet a couple times a year. But this one, titled 68 Bits of Unsolicited Advice is pretty great and some of them (such as "A vacation + a disaster = an adventure" are exceptional. Well worth a read.

• Monk! Okay... this is pretty cool. I kept hoping and hoping that we'd get a Monk movie or two so we could see what he was up to now...
And now I just want a Monk movie even more than I did.

• Remember! And, lastly, just read this. There are some remarkable people doing wonderful things in the middle of our current crisis. They should be recognized and appreciated.

And that's a wrap on Bullet Sunday. At least for today.