UPDATE: I've arrived safely in Cambodia. Thanks for the kind emails and messages concerning the Lao Airlines plane crash that took place outside of Pakse... I was on a different Lao Airlines flight that connected through there. Internet has been dodgy ever since leaving Vietnam, so that's why I am behind in posting. So sad to hear about the 49 people who lost their lives in this tragedy.
Given the limited time we have in Laos, the schedule for the tour group was jam-packed today. We started out by heading to old town early in the morning to offer alms to the local monks. Every morning after prayers, the 250 or so monks in the area leave their temples and walk down the streets to receive their food for the day. As they walk past, people drop small clumps of sticky rice into their bowls. This is collected and shared for the two meals they get in the morning and afternoon.
I know it sounds easy, but offering rice is no easy task. First of all, they walk kinda fast. Second, it is disrespectful to look up at the monks, so you have to keep your head down. Third, you are not supposed to touch their bowls when depositing the rice... especially if you are a woman. And lastly, sticky rice is sticky, and it's hard to pull out the tiny portions required so you don't run out. Still, it's a humbling experience, and one I very much enjoyed...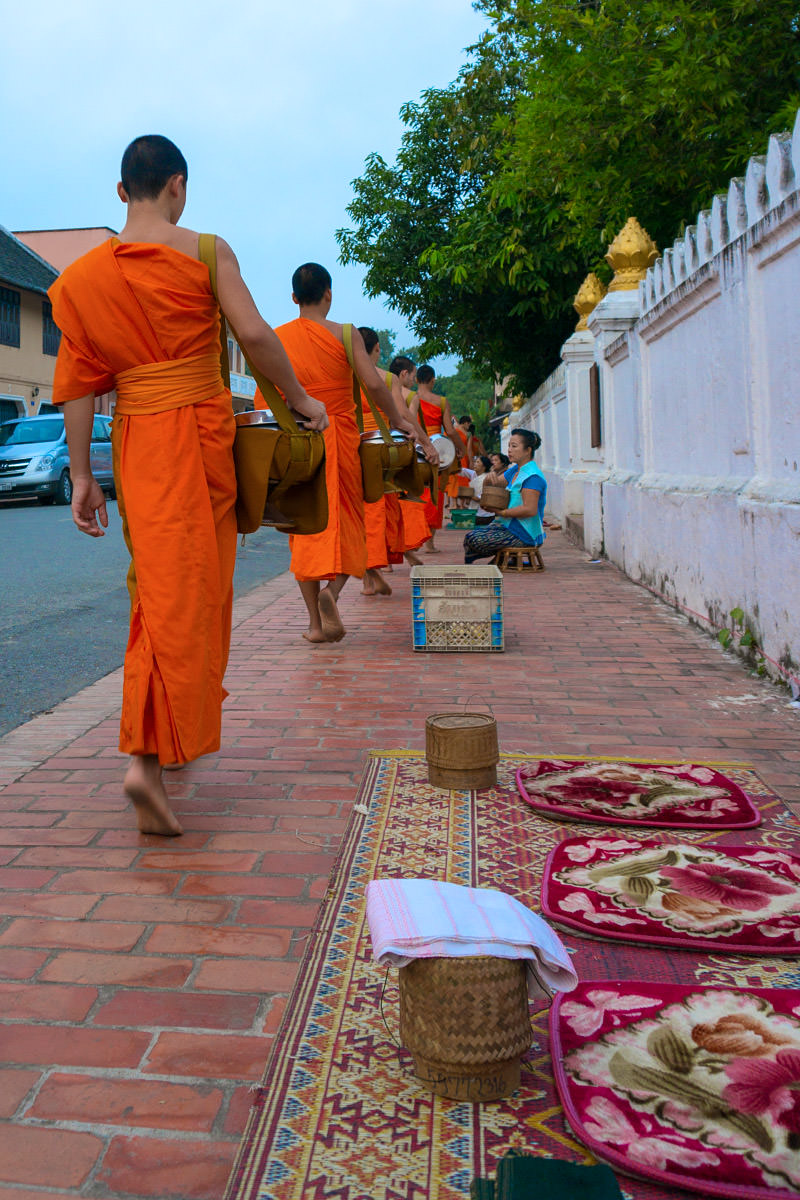 Believe it or not, the monks don't even get to keep the small amount of rice they are given. If a poor person holds out a bowl along their path, the monks will give part of their rice back.
Above the city is a hill with a number of temples and Buddhas on it. After making our rice offerings to the monks, we climbed to the top so we could watch the sunrise...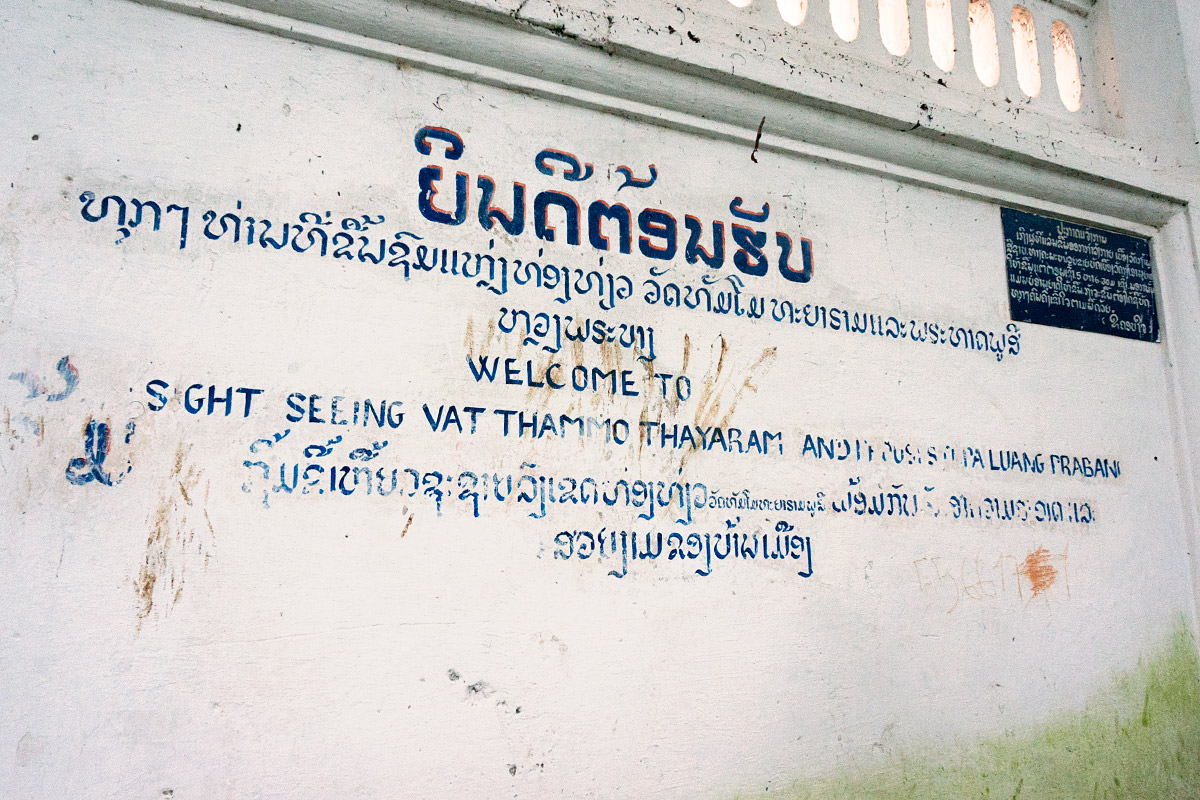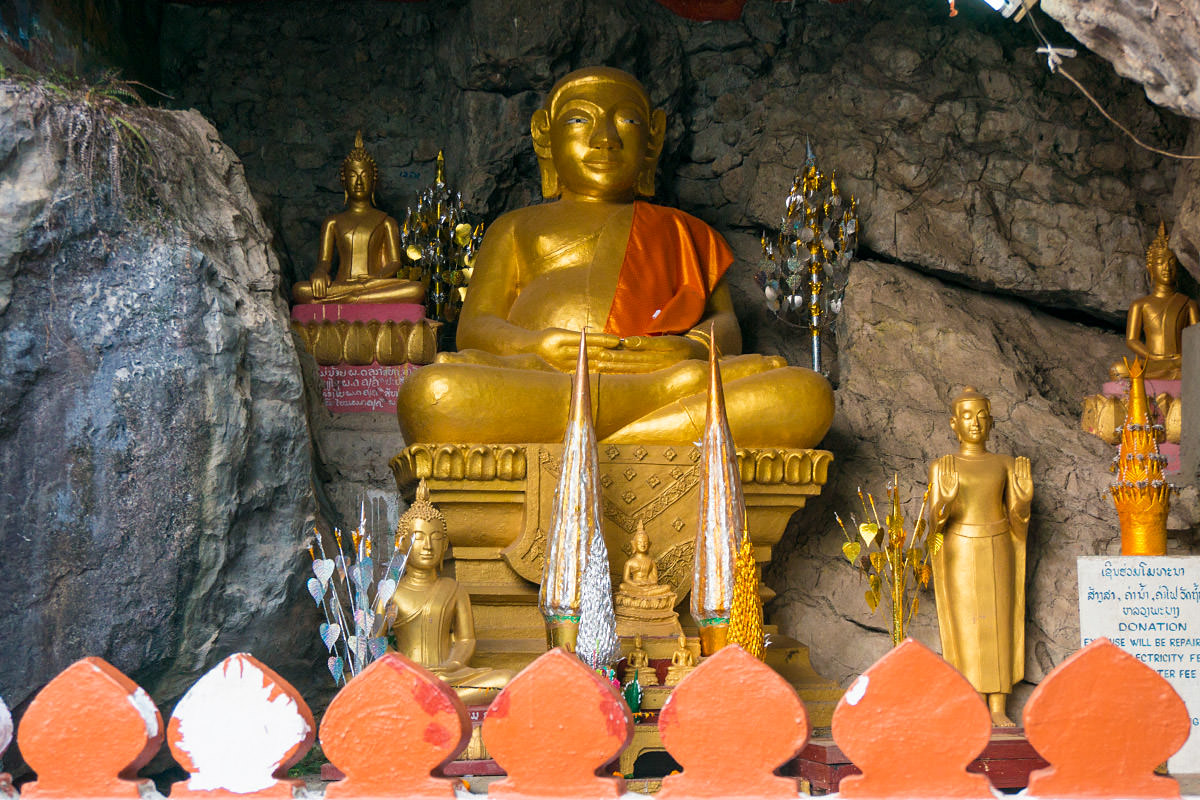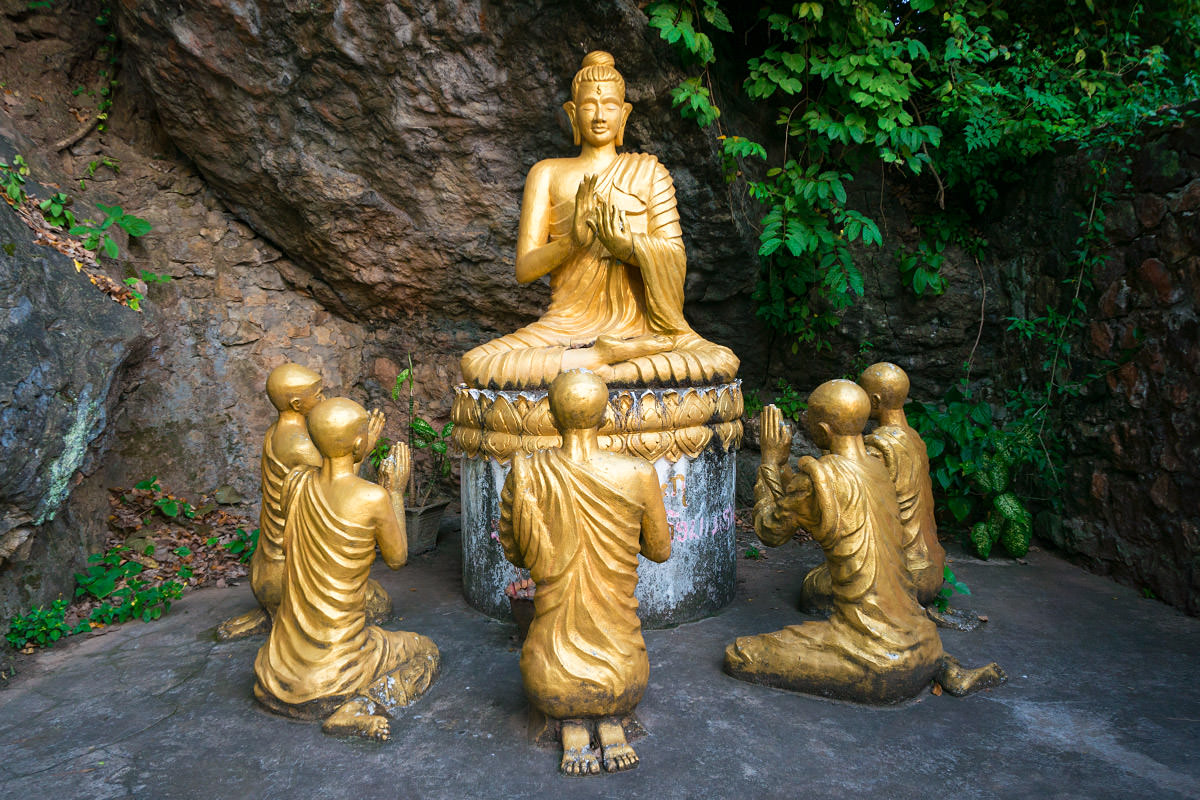 And, yes, it was pretty spectacular... despite the clouds obstructing the mountains...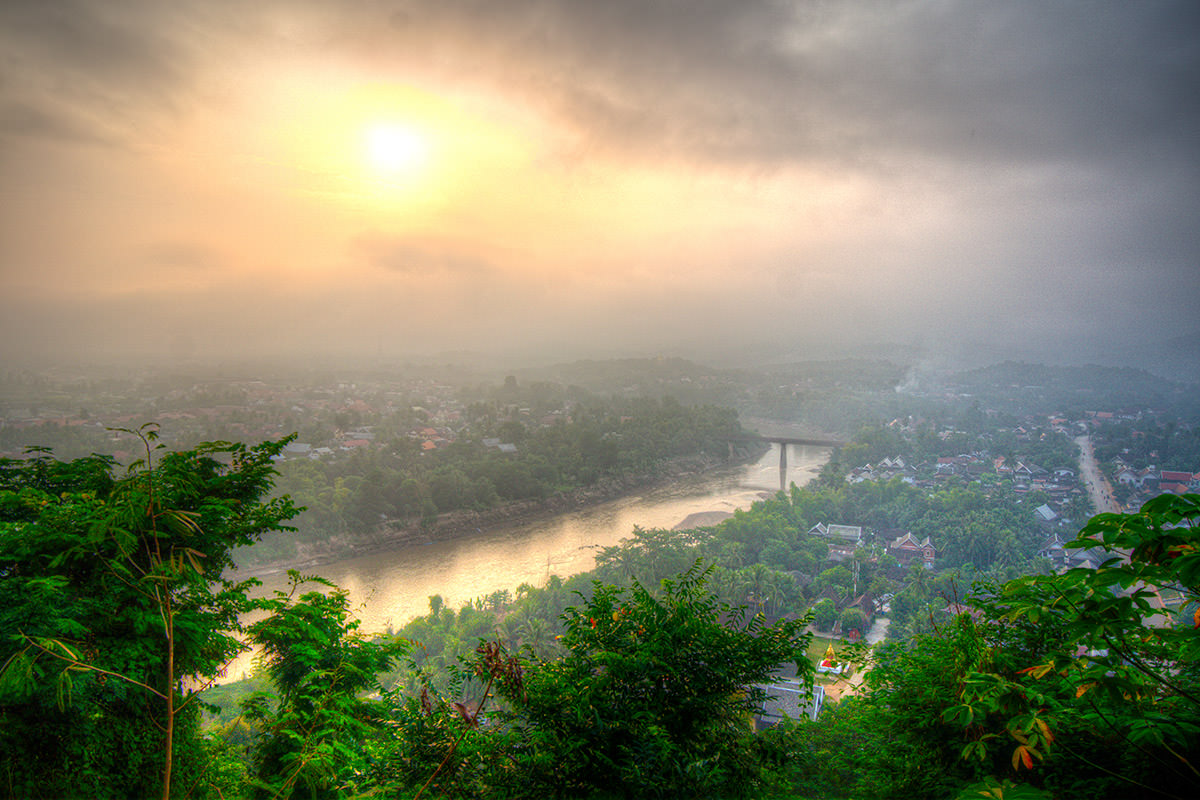 Though I was more interested in the cats that were hanging around...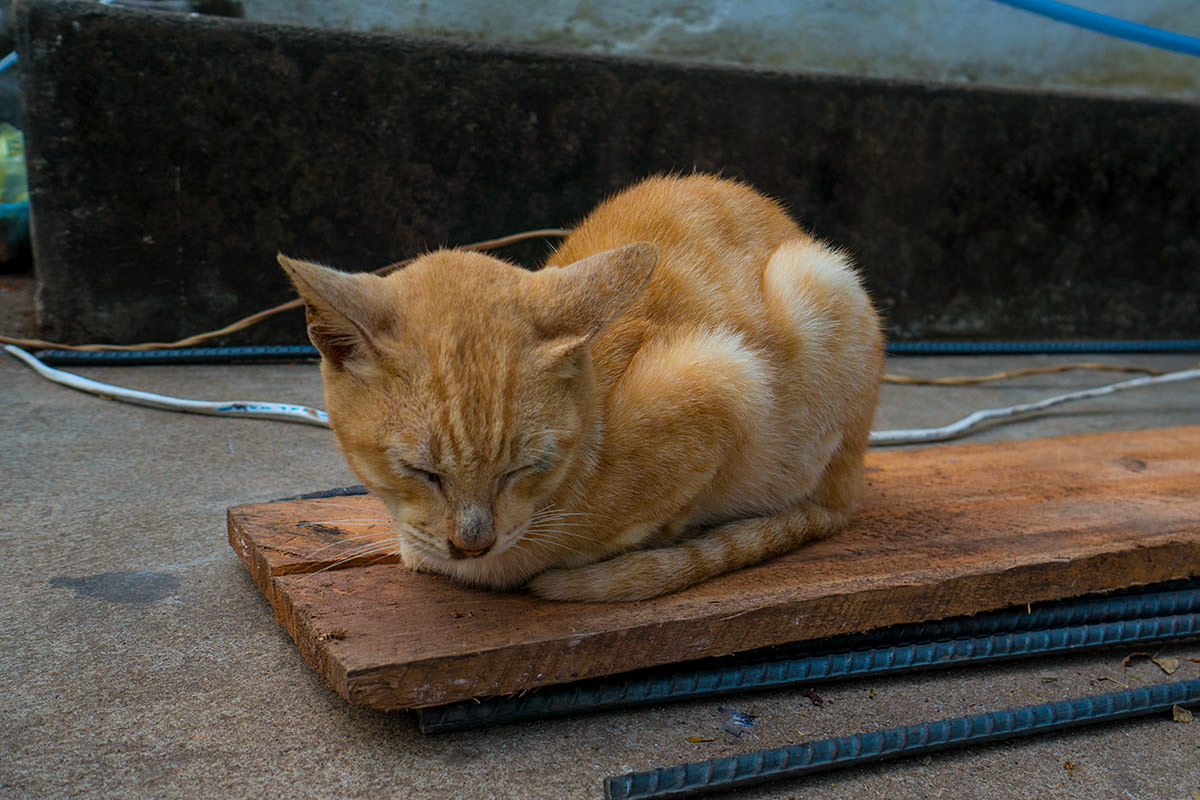 The walk down was a lot easier...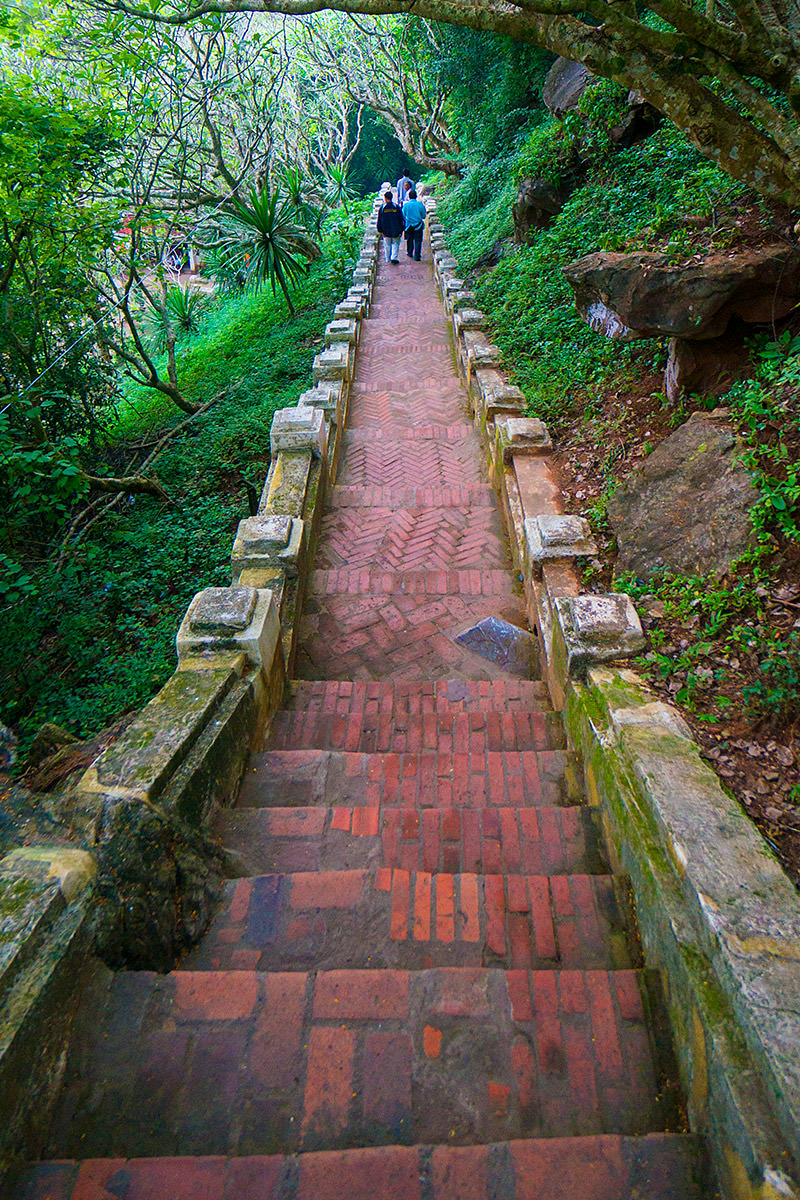 At the bottom of the hill, there were people making beautiful little flower pots. I think they must be used as offerings like candles in churches, because you see them everywhere...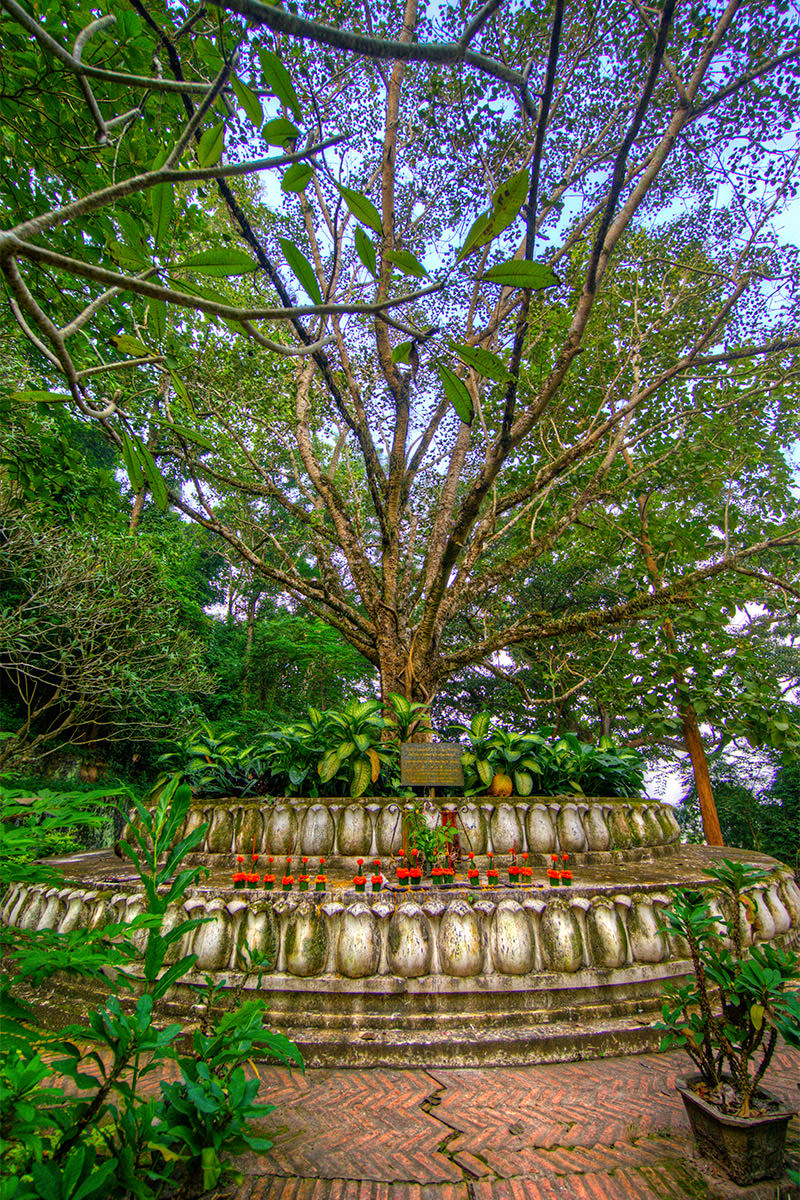 After our trek, we got to head back to our hotel for breakfast before heading out again. This time, out into the countryside to a rice farm so we could see and experience how this very important crop in Southeast Asia is cultivated...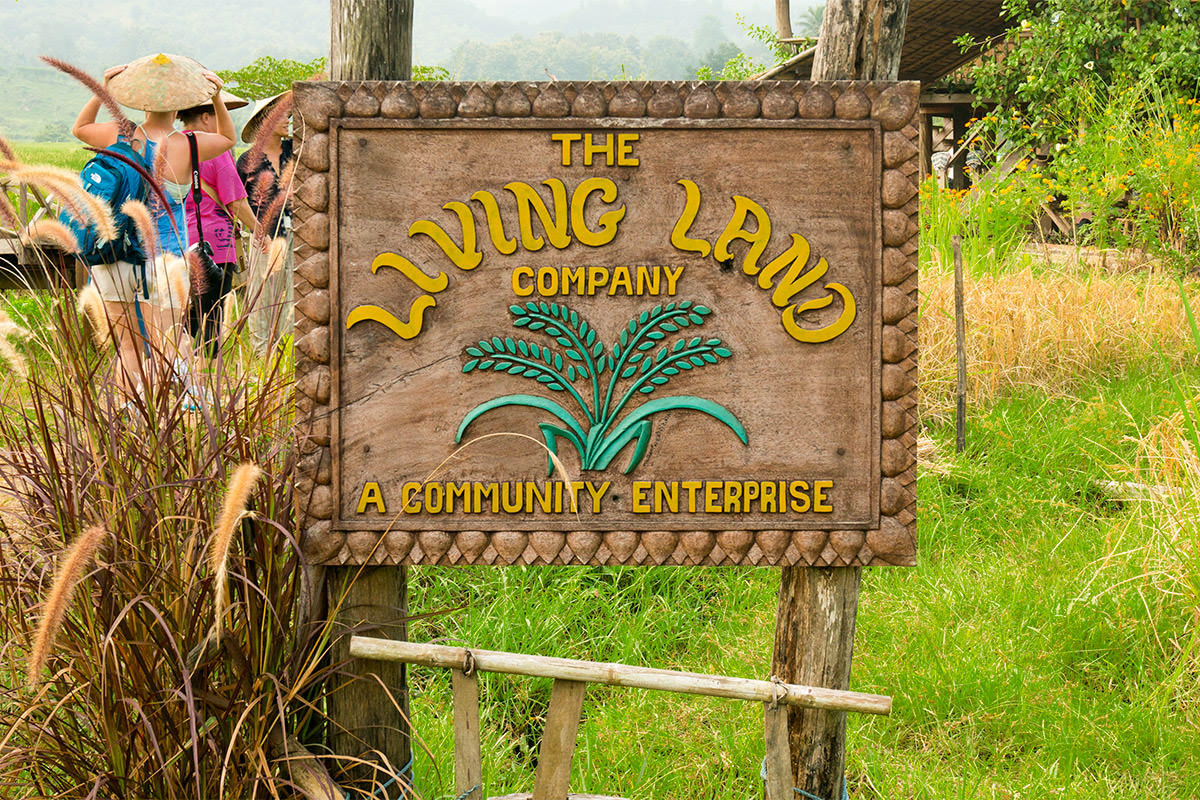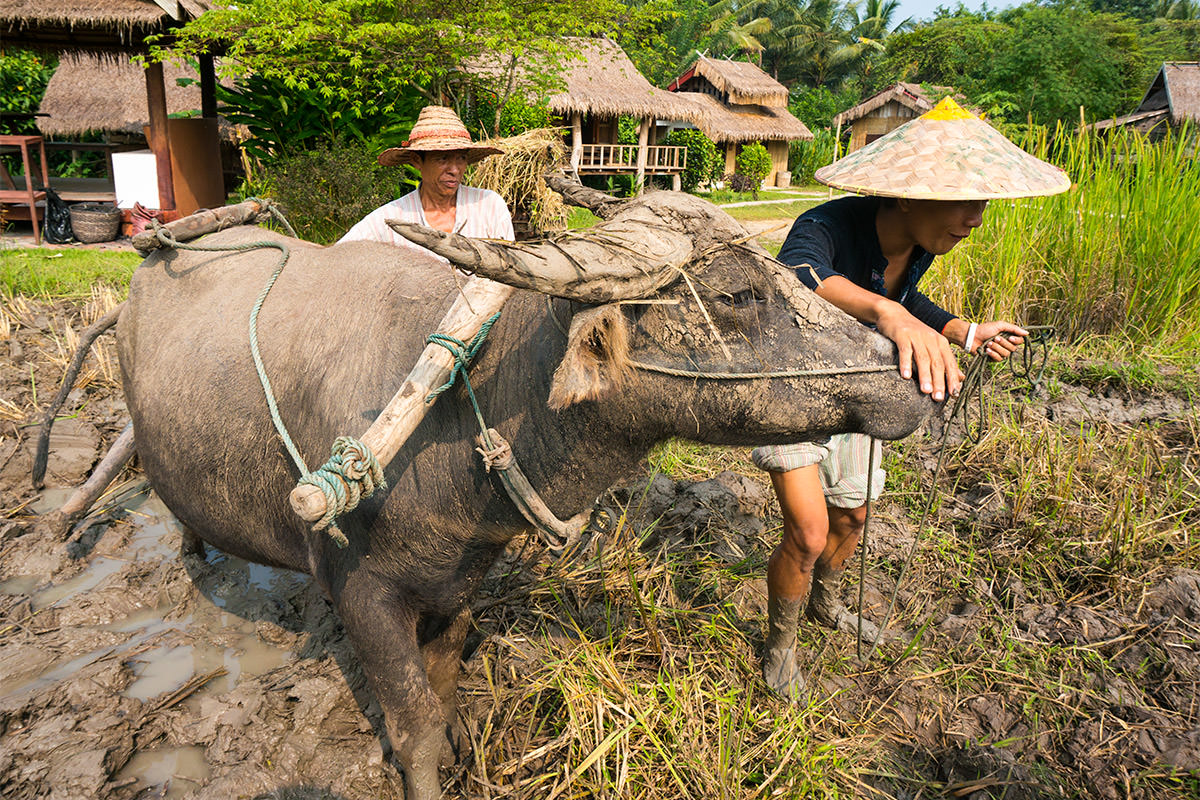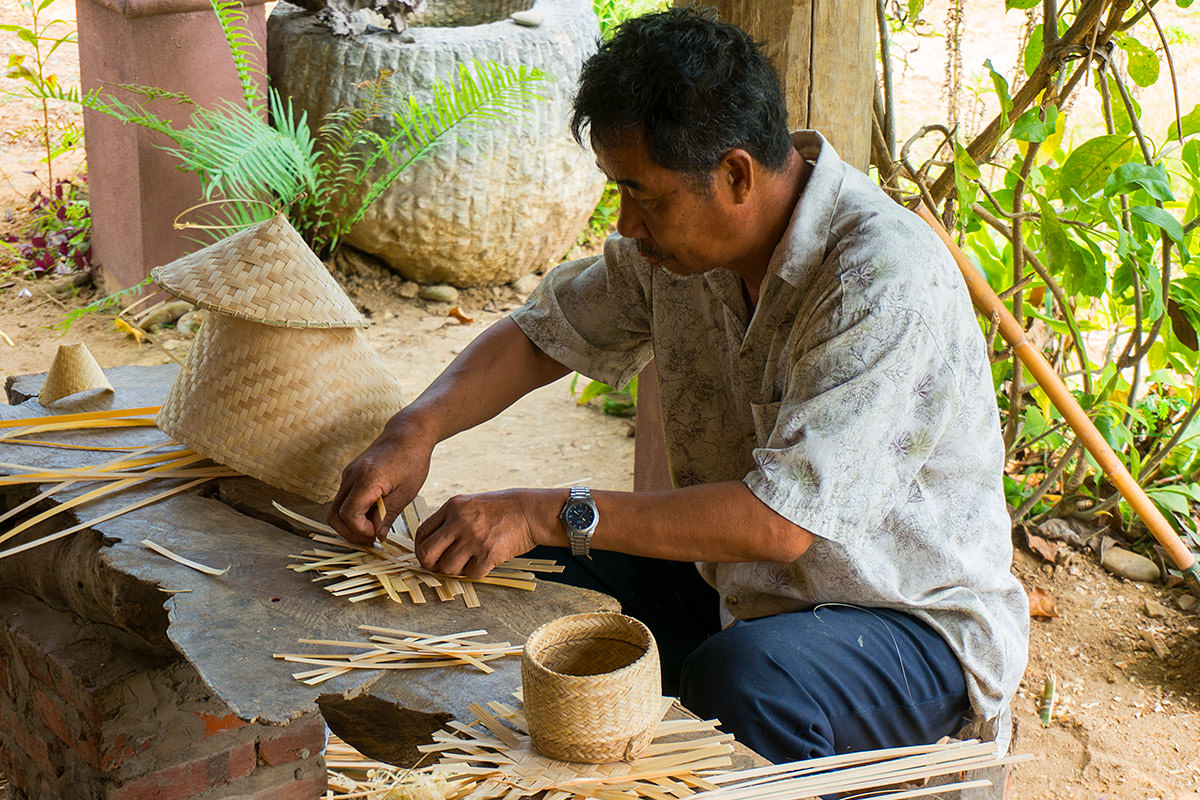 Then it was time for a picnic lunch next to beautiful Kuang Si Waterfall...
Then off to a bear rescue sanctuary...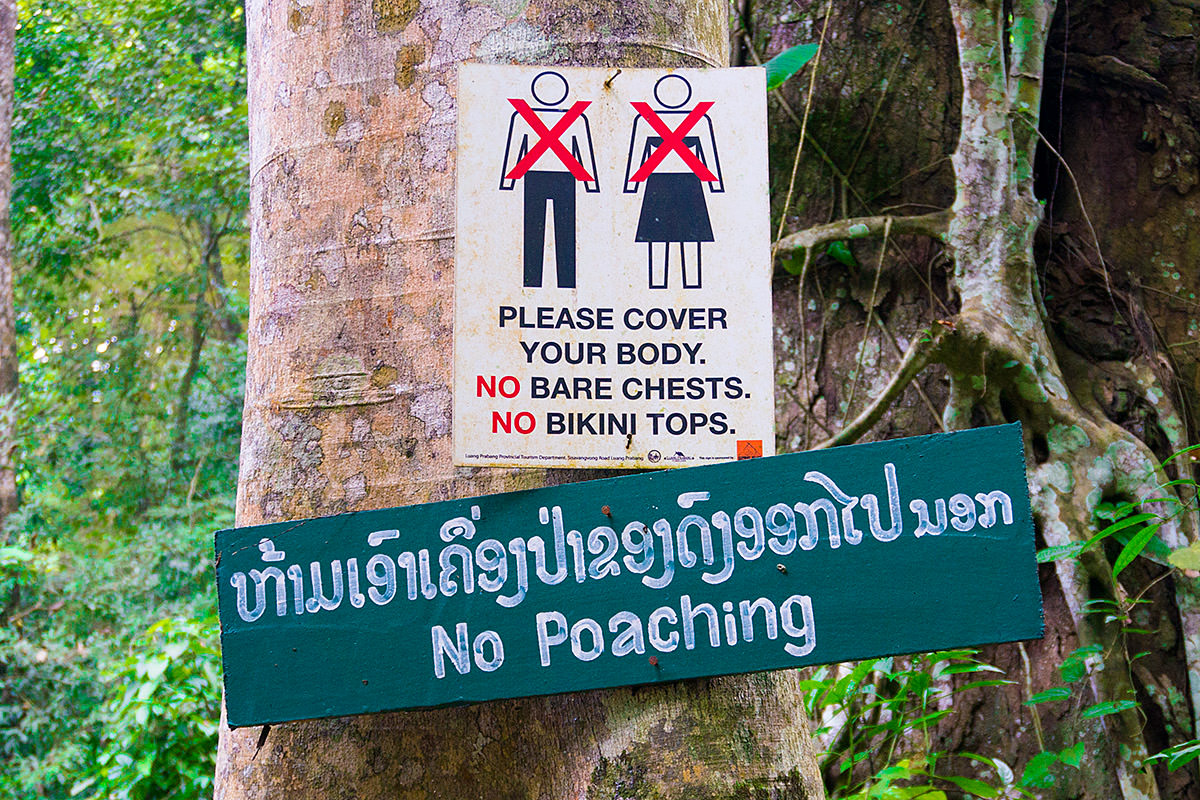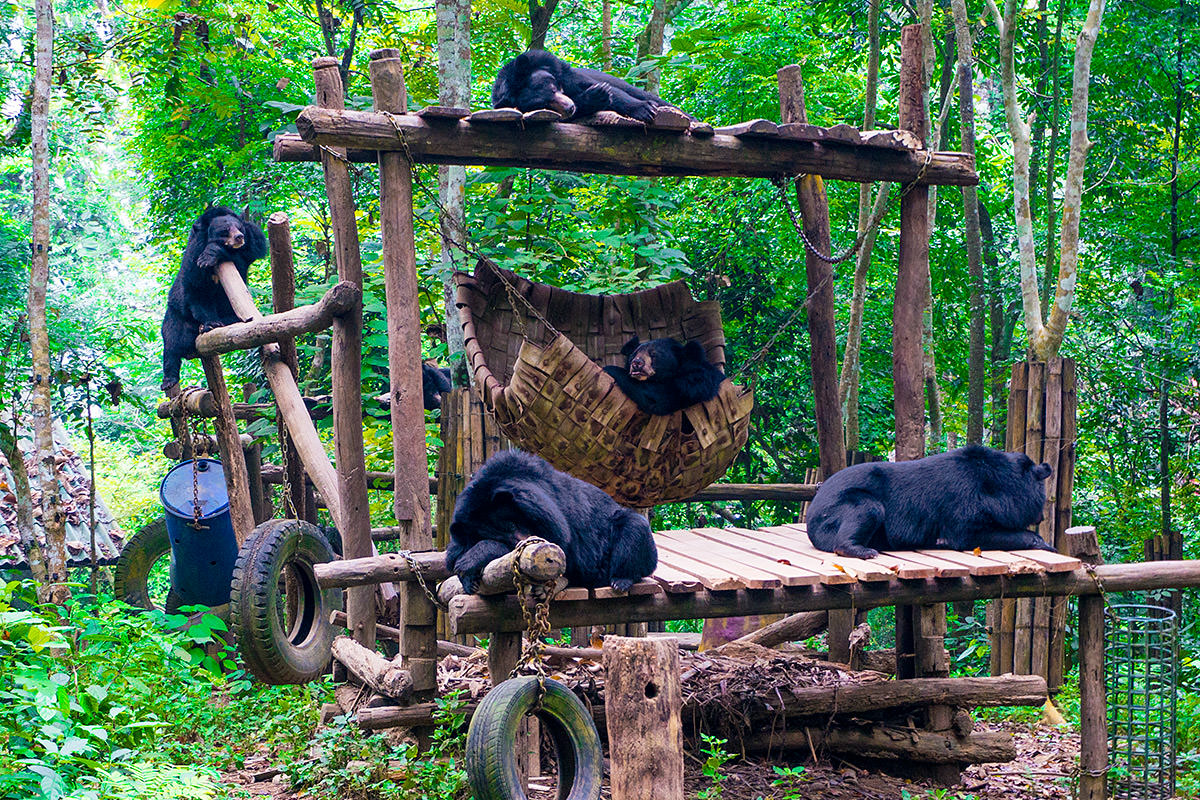 And then to a school for deaf and disabled kids. This was a bit of an odd side-trip, as I didn't see how it fit into the "story" that Disney was telling here. Disney isn't sponsoring the school, so it's not like they were telling us "See what some of the profits from your trip are doing?... so I guess it was some kind of misguided attempt at guilt-trip humanitarianism, which is not so cool.
In any event, the visit was a real eye-opener. These kids are collected from the Luang Prabang area, as most of their parents don't know how to handle their disabilities or don't want to deal with them. At the school they are cared for and educated, and are welcome to stay until they find a job and can support themselves... they aren't kicked out once they reach a certain age, which was unexpected.
All of the kids were adorable, friendly, and extremely well-behaved. We got to spend a little time with them asking questions and such, which was fun...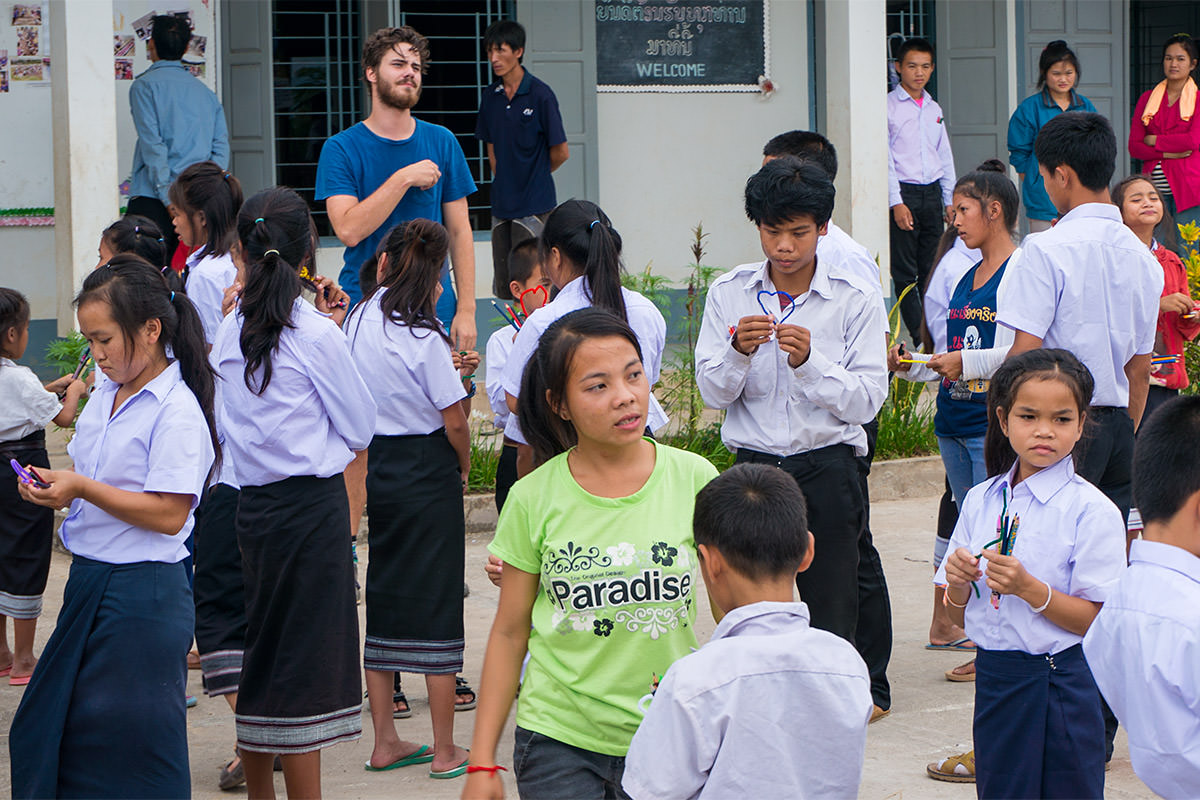 Our local guides gave us an address where we can send stuff to them for the kids, which I was quite happy about. Yes, there are places like this around the world that are all in need of help, and the situation seems overwhelming, but knowing you can do something about it... even something small... is a good thing.
Once we returned to the hotel to get cleaned up, we hit the local night market, which is huge, colorful, and entertaining...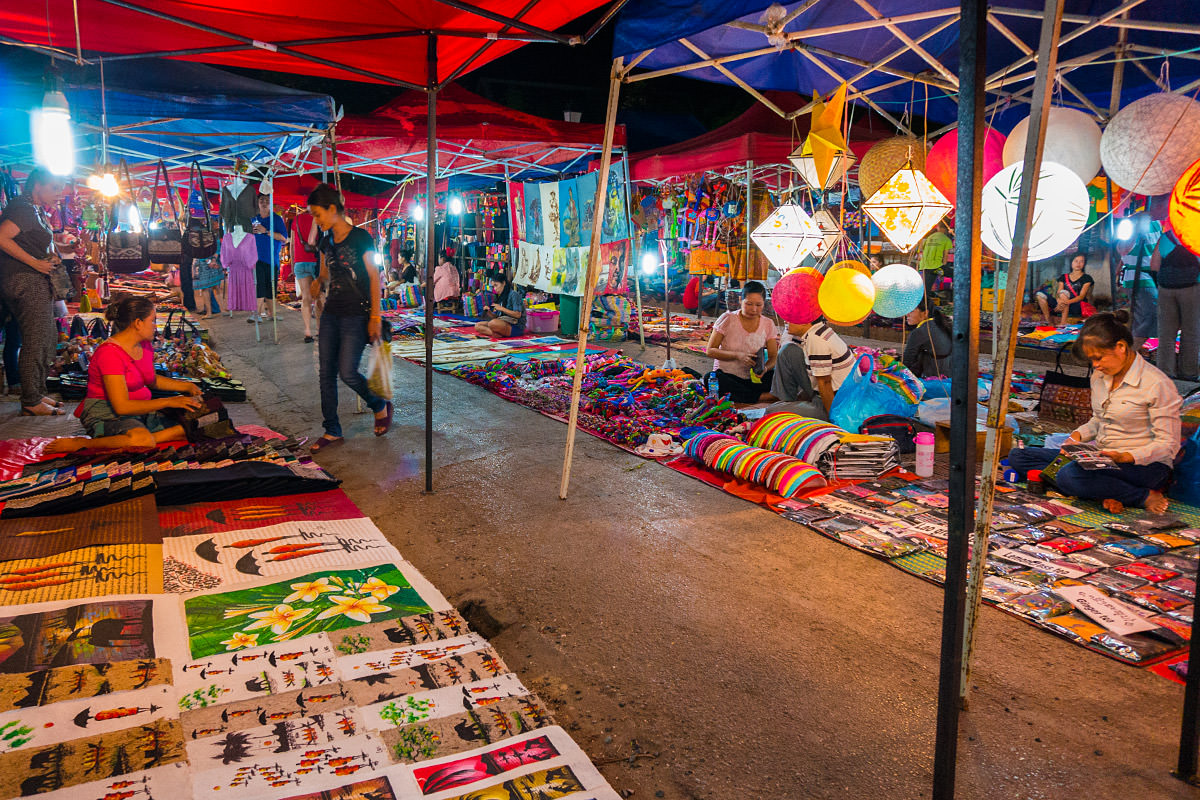 I ran out of room for souvenirs a long time ago, but even just looking was fun.
And then, after a tuk-tuk ride back "home," it was time for THE DISNEY PIN OF THE DAY...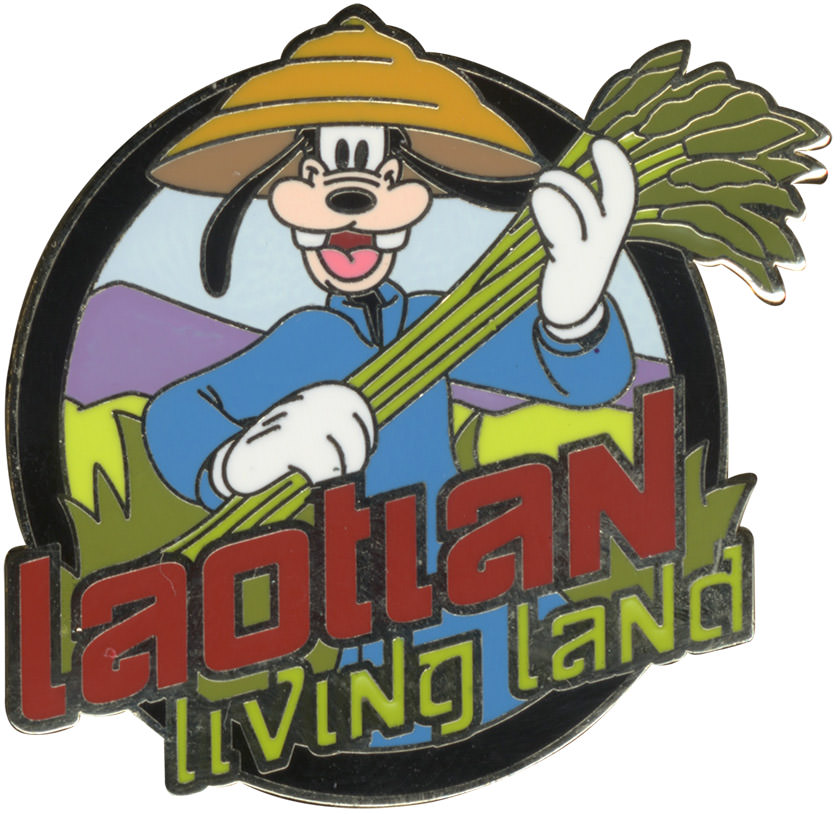 Meh. I don't like Goofy at all, so this is not a favorite... but at least I have a keepsake from working at the rice farm earlier today.