My mom had a particular way of mixing chocolate milk when I was a kid. She wouldn't just pour a glass then dump in the Nestlé Quik powder... instead she would pour an inch of milk, add the Nestlé Quik, then mix and mix and mix until all the powder was gone. THEN she'd pour in the milk and stir it up into chocolatey goodness.
I was thinking of that last week and made a note to get some Quik when I went to the store. But when I got to Safeway, I couldn't find the cans of Quik anywhere...
Eventually I found something called Nesquik in a plastic box, which I assume was the same thing. I kinda recognized Quik the Bunny, despite the fact that he's wearing stupid human clothes and no longer has a big Q necklace on...
Here's Quik the Bunny I remember...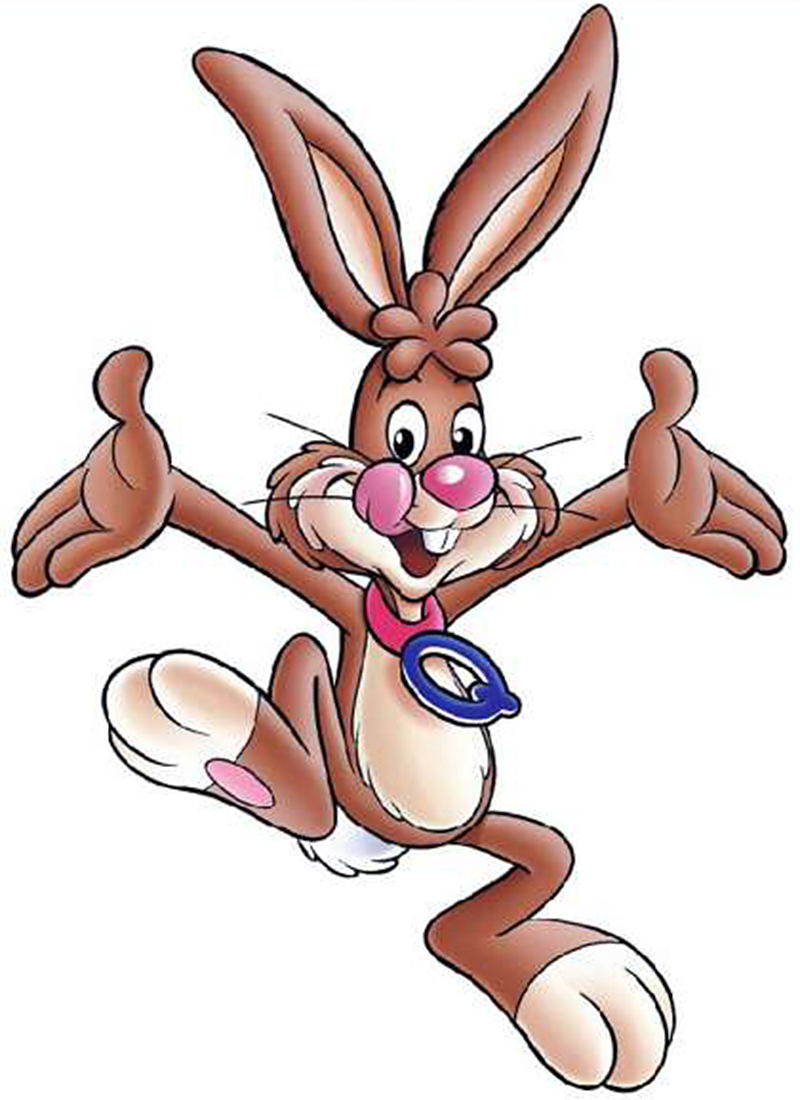 It tastes pretty much like I remember. Unlike Hershey's Syrup which is bitter and shitty, Quik... ahem... Nesquik... is sweeter and tastes more like you want chocolate milk to taste.
And, yes, I mixed it just like mom used to make.