Posted on October 6th, 2021

I watched the last episode of 60 Minutes about the Facebook whistleblower because I was expecting some serious dirt. Some people were saying that the Facebook outage was intentional so that people on Facebook wouldn't be discussing the 60 minutes interview, so it must be juicy, right?
Turns out that it was not.
It was the opposite of juicy. Which, according to the listed antonyms of the word, means it was dull, bland, juiceless, moral, withered, sere, desiccated, boring, dehydrated, unfavorable, shriveled, unexciting, disadvantageous, clean, unsexy, uninteresting, and dry.
The story was all those things because all the allegations were just so fucking obvious. Facebook puts profits above its users? ZOMFG! I may die of un-shock.
Facebook is a piece of shit company. They put users like me in Facebook jail for the stupidest crap so they can say "SEE! WE ARE DOING SOMETHING!"... yet some people can say whatever the fuck they want, and spouting COVID misinformation (which is LITERALLY KILLING PEOPLE) is perfectly okay. I can't joke "all men are pigs" when I am, in fact, a man and am clearly joking... THAT will get deleted... yet a man can threaten to beat up a woman and there are ZERO consequences on Facebook, even if you report it.
So, yeah. What a waste of my fucking time. If I didn't have so many people important to me which I only have contact with on Facebook, I'd have ditched them long ago.
What was not a waste of my time was the the story after the whistleblower non-story about Tony Bennet preparing for his final concerts amidst him having alzheimers. It was absolutely fascinating. And heartbreaking. Especially if you've had to go through it with somebody you care about.
Cannot possibly recommend watching this highly enough. Worth your valuable time...
The reaction by Lady Gaga at the end when Tony knows her name... it's like... all the feels. I've been there. And you feel exactly like that. And when it happens less and less, you are hit by it harder and harder. I still remember the last time my mom remember who I am, even as I am forgetting all the less happy times around it.
But that's how it works, right? That's how we cope? Cling to the good things and let go of the bad?
It's how I cope, anyway.
Posted on October 4th, 2021

ZOMFG! FACEBOOK IS DOWN! FACEBOOK IS DOWN! Everywhere you look in the news today, it's the same story and the same headline... Facebook is indeed down. What a tragedy (insert eyeroll).
Which struck me funny because I recently re-read Watership Down... a beautiful story about rabbits which is surprisingly deep and smart for something meant to be a children's tale. If you haven't read it yet, I can't recommend it highly enough.
So every time I see "FACEBOOK IS DOWN!" I'm thinking "WATERSHIP DOWN!" which is a far more important thing to focus on.
And so I shall.
So I shall.
Posted on August 24th, 2021

For the first time in over a month, I was able to get through all the "to-dos" due on my list before leaving work. I celebrated by ordering a pound of fries at the local drive-thru for my dinner. I was going to make spicy black bean soup... but this was easier. Less chopping and cooking and dirty dishes and such. Oh well.
What I should have done after consuming a pound of potatoes and grease is catch up on all the sleep I have been missing because I'm staying up late working. What I actually did was a bunch of housekeeping on my work files while watching the What If... T'Challa was Star Lord episode of Marvel Studio's What If... cartoon anthology...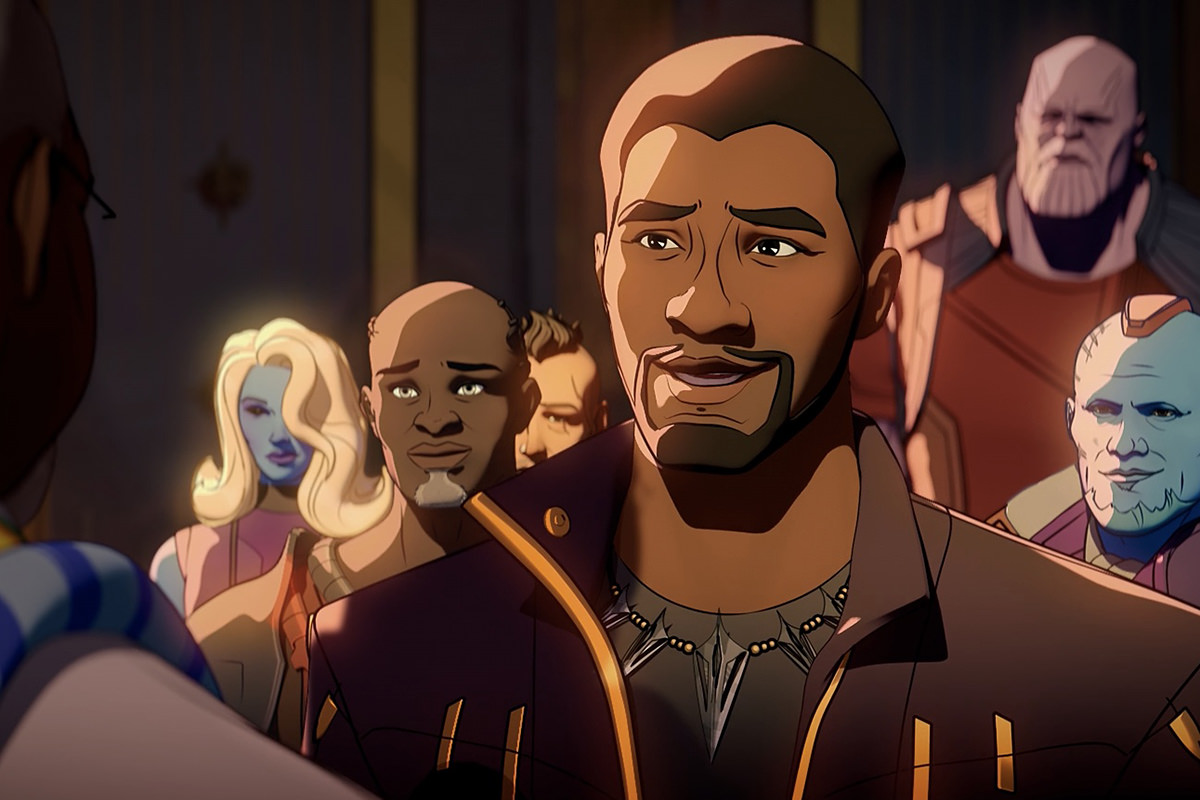 This is my third time watching it. And every time gets harder as it sinks in that this is the last time we'll be blessed with Chadwick Boseman starring as Black Panther. And it's absolutly gutting. He was taken from us far too early, and it just seems impossible that he's gone.
In other news... I'm in Facebook Jail. Again.
The previous time I was jailed was just plain stupid and ridiculous. This time is monumentally stupid.
I was watching a Hallmark movie last night when I saw an actor who looked familiar. So I Googled him to see what I might be recognizing him from. The first photo that popped up was the actor with one of his hands partly in his pants, but it wasn't sexual. He wasn't grabbing his junk. You couldn't see his junk. He wasn't even licking his lips. Nothing even suggestive... unless you call having his shirt off "suggestive."
I dropped the image in a CLOSE FRIENDS ONLY POST and asked the question "Why would an actor promote himself with a photo that looked like he has jock itch?" Within minutes... REMOVED FOR EXPLICIT SEXUAL CONTENT! Three days in jail.
It's just the most insane thing.
People regularly post music videos that are actually sexually suggestive and absolutely nothing happens. And then there's me.
I would love to tell Facebook to go fuck themselves, but a huge chunk of my friends are on the platform. And since they're scattered around the globe, this is what I got. And so... I'll probably just take a step back. Not devote so much of my time to Facebook, who can pull the rug out from under me over idiotic shit I have zero control over.
Posted on August 5th, 2021

Tonight I was finally let out of Facebook prison. I guess 24 hours was all it took to be rehabilitated from stupid shit that should have never got me banned in the first place. But, hey, it's not my world... I just give up my privacy and time to play in it.
I did finally end up doing what most every person who regularly gets hit with the ban-hammer does on Facebook... create an alternate account.
Meet John Baron II...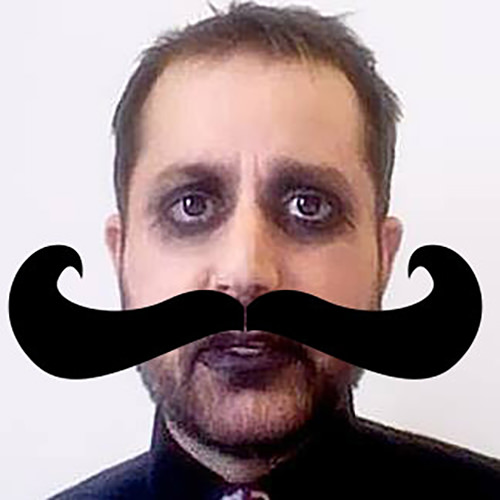 Obviously I can't let my cats on Facebook without a disguise as well... meet Bubair and JennAir...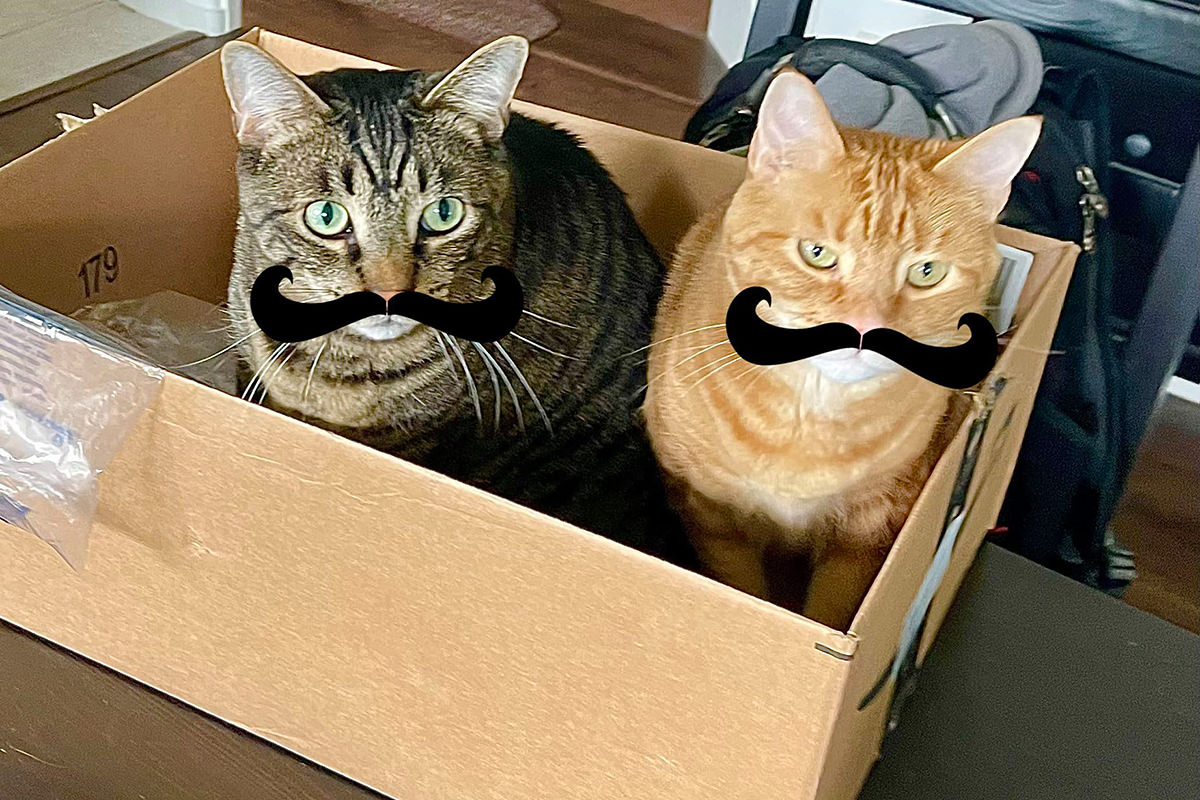 And now that Fake Jake is back, it's time to meet Faker Jake...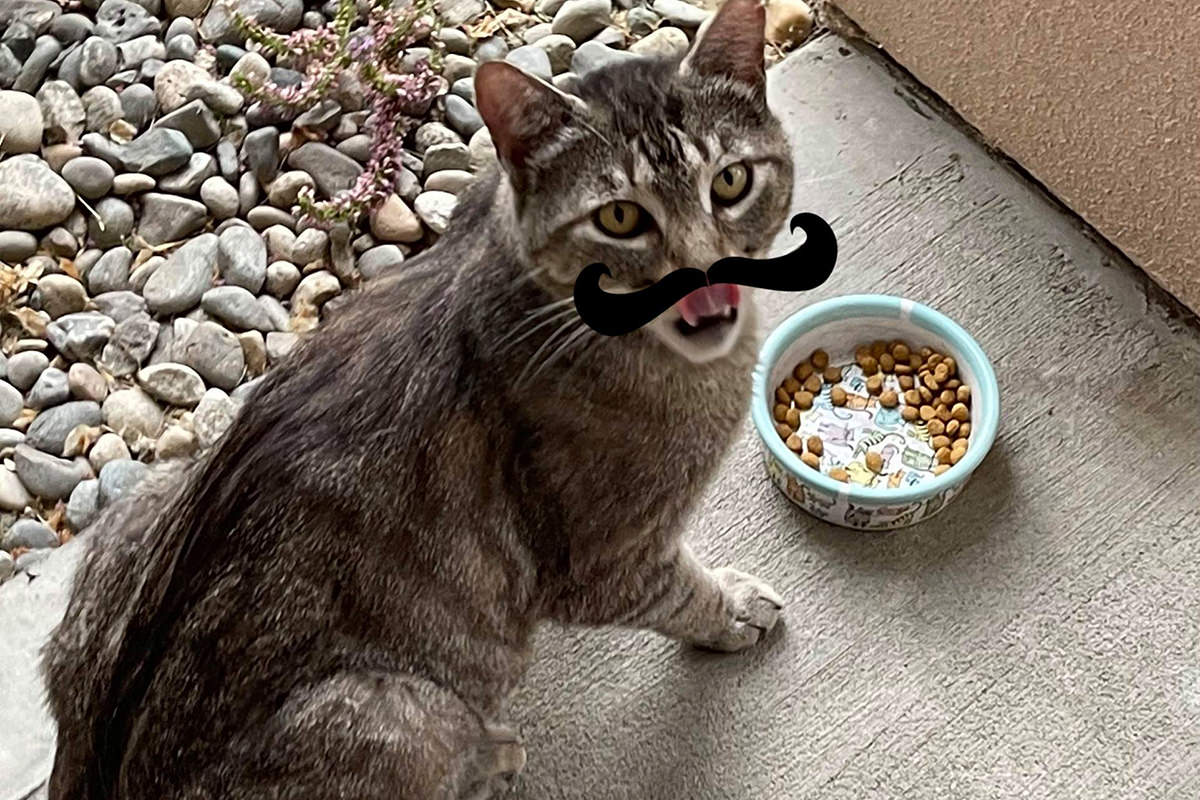 Yes, it's childish and juvenile... but so is stupid Facebook and their inconsistent and absurd policies for banning general statements out of context while ignoring direct threats to specific people.
Posted on August 4th, 2021

Facebook is the craziest thing.
I just got banned... again... for suggesting that anybody committing violence against airline cabin crew who are just trying to do their job by enforcing mask requirements deserves to get shot. I made no threat against any specific person, just commented on a scenario figuratively speaking. The result? Banned for 24 hours. Meanwhile, there's a guy I know who routinely gets highly specific threats of death or bodily harm... not to mention a woman I know who has received multiple rape threats... and Facebook is all "nothing to see here... business as usual... carry on!"
Fortunately on my blog I can say whatever the heck I want.
So I can make my feelings very clear here... people know that masks are required by airlines. So if you're reminded of that fact by a flight attendant and rather than obey their rules you instead assault other passengers or the cabin crew then, yes, absolutely, you should probably shot. There's simply no excuse.
Consequences and all that.
There's good news to be had, however, I've finally figured out how to fix my blog. What else could I do if I wasn't wasting time on Facebook with this stupid crap?
Posted on May 3rd, 2020

I'm bored out of my mind without being able to hang out with my friends, but excitement awaits me... because an all new Bullet Sunday starts... now...

• Nadiya! One of my favorite Great British Bakeoff contestants, Nadiya Hussain, has a new Netflix series out... Nadiya's Time to Eat. Not all of it is vegetarian, but I've gotten some good ideas from her show. Including this gem...
Sounds amazing, right? And how charming is she with her lovely British accent? Nadiya's got some cool ideas for quick and easy meals that makes her show a great thing to watch. Just keep in mind that the British terms for certain foods can be different ("caster sugar" there is "fine baker's sugar" here), and sometimes products (such as Double Cream, which is 48% milkfat, for example) may not even exist where you live (the thickest I can get is Whipping Cream, which is only 36% milkfat. Also? Nadiya provides all oven temperatures in Celsius, so you'll need to convert to Fahrenheit.

• Facebook "Standards!" It's gotten to the point where I can't understand the point of Facebook any more. They are so wildly inconsistent with the posts they ban that you can't really know what is acceptable or not. Take for instance this tweet I reposted that is clearly a joke on all the "5G causes the Coronavirus" conspiracy theorists...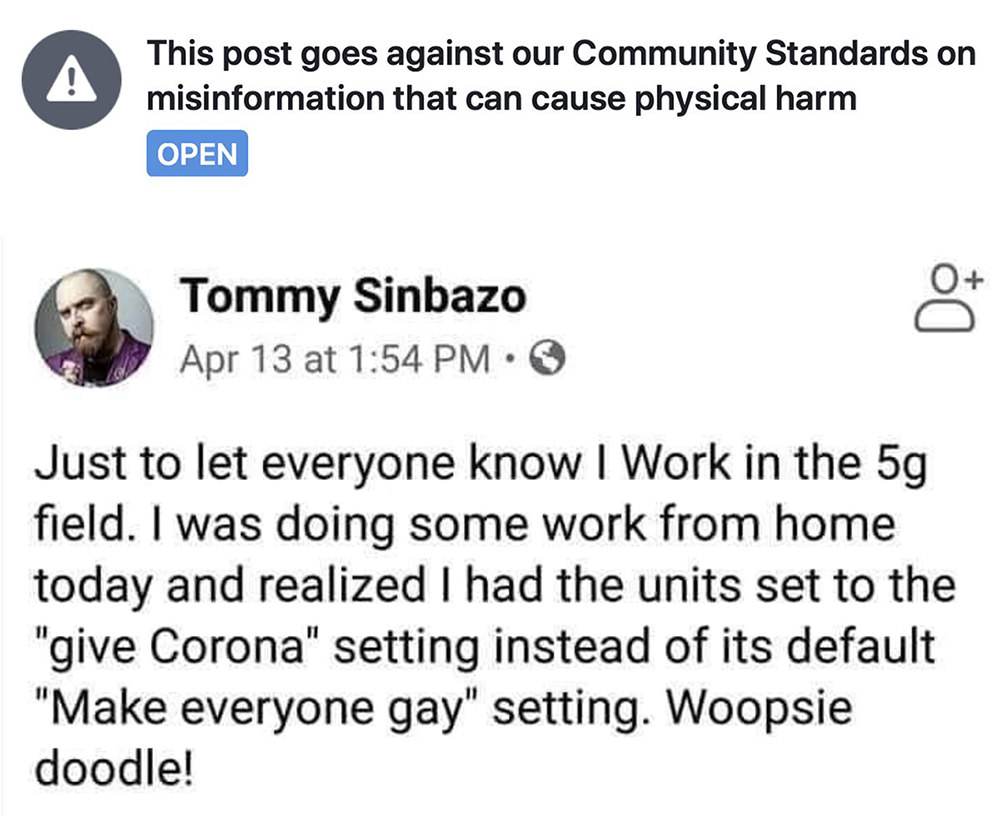 Meanwhile, some of the anti-vaxers and homeopaths and flat earthers and other morons are posting shit that is ACTUALLY MISINFORMATION THAT CAN CAUSE HARM and have free reign? Dafuq? I have posts taken down more and more lately, and in no case did I agree with the decision or even see why they took it down in the first place. Facebook has no concept of context or humor and are acting like total dipshits with this ban-hammer crap.

• Love Is Love! One of the members of my "Bible Study for Non-Christians" group brought up the movie Road to Edmond, which they decided to watch because it sharply divided Christians who saw it. None of the rest of us had heard of it, but it was free to watch on Amazon Prime Streaming, so we all agreed to take a look so we could have a discussion about it. I honestly don't know what my takeaway is. I almost stopped watching 20 minutes in because one of the characters was driving me crazy and the non-budget and amateurish acting was almost too much to take. But I stuck with it because I didn't want to be left out of the conversation with my group. Turns out that everything was building to something, not everything is what it seems, and it's actually a fairly remarkable film. I definitely understand why some people are completely incensed with it... heaven only knows there's enough to provoke that reaction. But I also understand why some people have fallen in love with it too. As I said, I honestly don't know how I feel about it... maybe I'll have more perspective once I've discussed it. All I definitely know is that I love the closing credits song as much as I could possibly love any song... it's Love is Love by Trey Pearson.
Trey Pearson has a lot of great songs, this one is called Silver Horizon and is every bit as good...
And if not for Road to Edmond, I likely never would have found it.

• Download! Boo! BOOOOOOOO! AMAZON'S GREAT NEW SHOW, UPLOAD, ENDS ON A HUGE CLIFFHANGER! And what are the odds that they won't renew it? Fuck all the television studios who refuse to show a complete story in a season. All this does is fuck over fans of the show when they cancel it.
BOOOOOO! And what's so frustrating is that they didn't need the cliffhanger. It's just lazy writing, and NO show should end a season on a cliffhanger unless they have the next season already started. So rage-inducing. If Amazon cancels Upload I'll be more furious than usual when this happens.

• After! Somebody edited together the underlaying narrative of grief that runs through one of my favorite shows so far this year... and it's almost unbearable to watch. What makes After Life so amazing is how it tempers the grief with humor. Without the humor though? It's a serious exploration of the human condition. Spoilers, obviously...
Ricky Gervais really knocked it out of the park with this show. He's already said that he's been so touched by the outpouring of love for the show that he's working on a third season. And, oh well yeah, HE DOESN'T END HIS SERIES ON A FUCKING CLIFFHANGER BECAUSE HE KNOWS THERE'S NO GUARANTEE THAT THERE WILL BE A NEXT SEASON! He's talented enough to come up with a way to start a new season without cliffhangers.

• Suess Raps! These videos of a guy rapping Dr. Suess over Dr. Dre beats is total genius...
I hesitate to guess how many times he had to practice these before getting this good.

• Better! TIME IS JUST A SOCIAL CONSTRUCT TO KEEP YOU FROM DOING WHAT YOU WANT TO DO WHEN YOU WANT TO DO IT! WELL SCREW THAT! I AM IN CONTROL OF MY OWN DESTINY! SO... MORNING DRINKING at 9:00AM IN MY UNDERWEAR WITH CHEETOS AND TELEVISION, BABY! — MY DAY IS BETTER THAN YOUR DAY!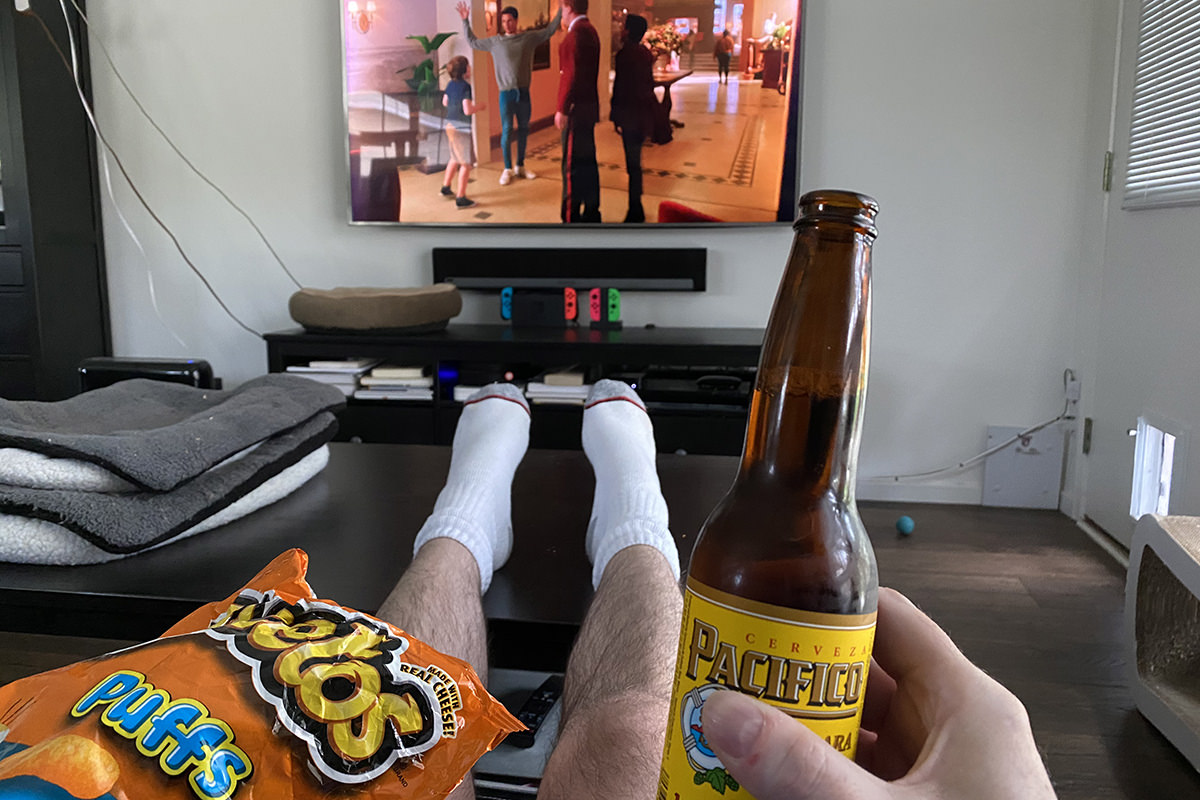 So how was your day?

And that's that for bullets on this fine Sunday in quarantine.
Tags:
Bullet Sunday
,
FaceBook
,
Food
,
Movies
,
Music
,
Television
,
Videos
,
YouTube
Categories:
Bullet Sunday 2020
,
Food 2020
,
Movies 2020
,
Music 2020
,
Television 2020
—
Click To It:
Permalink
—
0 Comments: Click To Add Yours!
Posted on December 14th, 2018

If Facebook has a redeeming quality, it's their "Memories" feature where they give you a run-down of what you were doing on this day a year ago... two years ago... three years ago... and so on.
Well, kinda redeeming. I find that much of the time there's at least one painful memory which you'd just as soon not re-live, but that's life I guess. In general, it's a good thing though.
And that got me to thinking...
I should be able to do something like that for my blog!
I started writing out the code I would need, then remembered that there's nothing new with WordPress, and surely somebody else had already done this. Sure enough, there's a bunch of plugins available.
Alas, none of them work for me.
And so... I'm back to coding.
How else would you know that a year ago today I was returning from my Antarctica trip?
Or two years ago I was wishing you a Happy World Monkey Day?
Or five years ago I was saying goodbye to Peter O'Toole?
Or twelve years ago I accidentally smacked myself in the balls with a shampoo bottle?
Heaven only knows your life isn't complete without reading all about that!
Posted on April 5th, 2015

Put on your Easter bonnet... because Bullet Sunday starts... now...

• Egg! Happy Easter!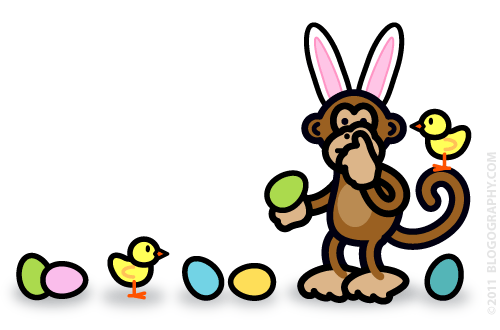 • Trek! Happy First Contact Day!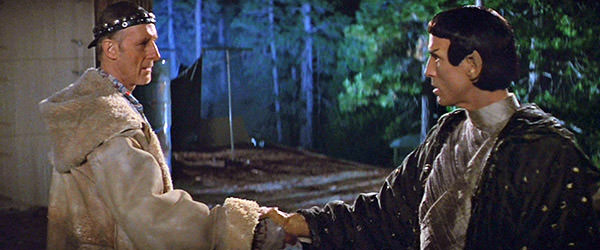 • Seder! And... hope you had a happy Passover yesterday!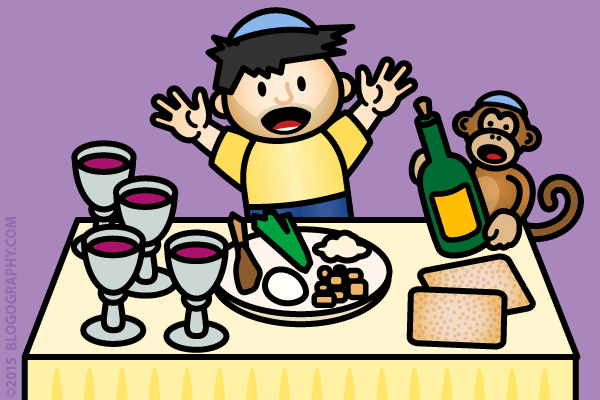 • Watch! Still not sold on Apple Watch, but have to admit the thought that went into creating it is pretty amazing.
Too thick. Too expensive. For me.
For now.

• Like! Yep.
Expectations inside the social media bubble.

• Burberry! When "To Serve and Protect" involves showing up to somebody's house by mistake and shooting their dog, something is very, very wrong...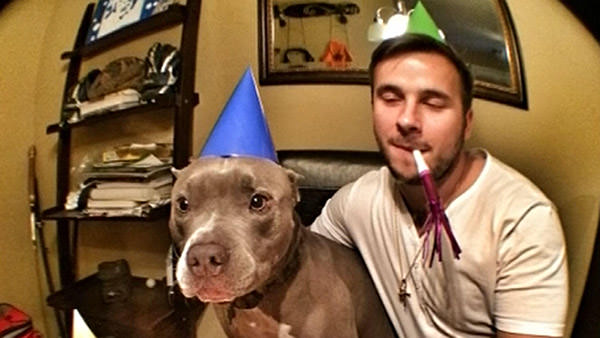 Errr... more wrong.

• Pat! Jesus.
The fact that people continue to take this dipshit seriously... let alone send him their money... boggles my mind.

And... time for an egg salad sandwich!
Tags:
Apple
,
Apple Watch
,
Bullet Sunday
,
Davetoons
,
Dumbassery
,
FaceBook
,
News
,
Pat Robertson
Categories:
Apple Stuff 2015
,
Bullet Sunday 2015
,
DaveToons 2015
,
News – Politics 2015
—
Click To It:
Permalink
—
3 Comments: Click To Add Yours!
Posted on February 22nd, 2014

It seems so very simple. If you have a penis, you're male. If you have a vagina, you're female. Yes, there are people who are born with/without sexual organs that challenge this two-party system, but it's a rare event and shouldn't change established conventions, right?
Right!
Unless you happen to be one of those precious few people who aren't born 100% male or 100% female, in which case being forced to check a box on a form that doesn't address your sexual identity seems unfair. Society treats your existence like some kind of a mistake, when you're just living your life the way God or biology made you. And that IS unfair.
But it's just the tip of the iceberg.
Because a person's sex... even if defined 100%... doesn't necessarily match your intrinsic sexual being. Which is where gender enters the picture.
I was once working with a team on a massive project that consumed our lives. As the days flew by, all our waking moments were spent in each other's company and we became quite close. As we were eating dinner one evening, one of the guys was lamenting how tough the gay dating scene had become. He thought that "Straight World" had more opportunities for finding someone than "Planet Gay," and he had resigned himself to dying alone. I didn't know if it's true that straights have more opportunities, but I assured him that it was no easier for dorky straight guys like myself to find somebody. One of the ladies chimed in with horror stories of being a woman in dating hell, and the competition for who had it worse was on. Until...
"You all have it easy. Try being trans and finding somebody to date!"
Turns out Margot had started out in life as Mark.
This was a bit confusing to me. Trans? Meaning transexual? What does that even mean? The extent of my knowledge on the subject was hearing a crude joke about "chicks with dicks," which meant I knew absolutely nothing. And since I hate wallowing around in ignorance... especially when it comes to somebody as great as Margot... I did the only thing I knew how.
I asked her.
A part of me worried that asking about something so personal would be offensive, but Margot wasn't offended at all. I guess she would rather somebody care enough to ask than to speculate, which is true for all of us, I suppose. And so I found out how being born with a penis is not necessarily the defining attribute of a person's sexuality. Yes, young Mark liked boys, but his feelings went beyond identifying as "gay." He was never comfortable as a boy, never felt like a boy, didn't fit in as a boy, and felt trapped pretending to be a boy. It's not that he didn't want to BE a boy... penis notwithstanding, he simply WASN'T a boy. Not on the inside. So when it came time for the boy to become a man, Mark decided his sanity and survival depended on giving up on pretending and finally embracing who he was always meant to be... which turned out to be a woman.
Simple, really.
Which is why I just don't get the continuing drama over Facebook adding a bunch of gender identity options for people's profile page. Apparently it makes some people "uncomfortable" to be exposed to the idea that humans exist who are not decisively male or female. And because they are "uncomfortable," these humans should be forced to conform to somebody else's personal standards as to what constitutes "gender."
And how fucked up is that?
Somebody telling you how to define who you are?
I mean, seriously, how does somebody wanting to identify as "trans" affect you? It makes you "uncomfortable?" Welcome to LIFE. If it makes them happy, makes their life bearable, makes them feel true to themselves, why would you give a fuck? It's their life. They are the one who has to live with it. Just be happy they're happy and live your own life for a change.
I don't understand how anybody thinks this world would be better off if everybody conformed to the exact specifications they have in their head as "normal." I have even a harder time understanding why people who feel this way decide to force their "normal" on others. Because, hey, everybody is abnormal to somebody.
Even you.
Margot went through a fucking gauntlet to get to where she needed to be. Her entire childhood was a battle that most people wouldn't survive. She faces challenges in day-to-day life that would humble most people. And yet she made it through. She's figured out what makes her happy, and is content being who she is.
I think she's fucking earned the right to define her gender however the heck she wants to.
Anybody who disagrees doesn't have the strength to put themselves in her shoes for even ten minutes.
Which is a shame, because she always wore such nice ones.
Posted on August 27th, 2010

Dear Facebook,
For a company that makes millions of dollars off the advertising you serve up on every page of your site, I would have thought that you would be smarter about how you do your business. I mean, sure you don't know dick about privacy concerns for your users, but I'd think you'd have a clue when it came to your bread and butter. Anything less would make you fucking stupid.
Apparently you're fucking stupid.
When you sign up for Facebook, one of the first things you have to do is tell Facebook whether you are a man or a woman, whether you're interested in men or women (sexually, I'd imagine), and why the hell you're stupid enough to sign up for Facebook in the first place. My profile looks like this...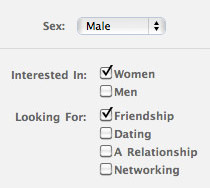 And there you have it. I am a man who is interested in women and looking for friendship on Facebook.
I'm "looking for friendship" because you forced me to pick something, and you don't have a checkbox for "I'm not looking for a damn thing, I'm only here because I want to keep in touch with people I know are here on Facebook."
I am not looking for "dating" or a "relationship" because I have no interest in online dating. None. I am not looking for "networking" because I think that's a stupid buzzword that basically means "I'm looking for people I can exploit for personal gain" (and while this may be true, it's not something I want to announce to the entire internet).
NOW... since I have made it very clear that I am NOT interested in dating or finding a relationship through Facebook, would you mind explaining why I see these skanky whores plastered on every fucking page?

WTF? I've told you why I'm here. Or, more to the point, why I'm not here for. Do you think I'm going to change my mind? That I'm going to take a look at some tongue-thrusting piece of eye candy and suddenly decide I want to start a relationship with her? Really? I mean... maybe I'd change my mind if there were additional options as to why I'm here...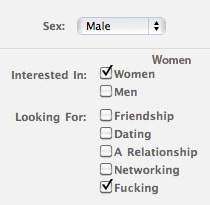 But since there's not an option for "I'm looking for a piece of skanky ass to have a one-night-stand with"... what's your excuse? I'm putting my money on "BECAUSE YOU'RE FUCKING STUPID!"
After finally getting tired of being distracted by skanky whores on Facebook, I've started to mark all those ads as OFFENSIVE because I'm OFFENDED that Facebook is so fucking stupid as to serve up personalized ads that I've specifically stated I'm not interested in...
I figure if I mark enough of these things as OFFENSIVE they will eventually get the hint and stop pestering me with them.
So what did I get today? This...
Apparently, the reason those ads for skanky whores are "offending" to me is because they're in English. Switch them over to Spanish, and everything's all good.
That's a whole new level of dumbass right there.
I just don't know how much longer I can patronize a website where the people running it are so fucking stupid that they can't target advertising properly... despite knowing everything there is to know about people from when they fill out their profiles. It's like trying to sell a T-bone steak to a vegetarian when they've fucking told you that they don't eat meat and are wearing a T-shirt that says "MEAT IS MURDER!" How much of a fucking clue do you need?
Anyway, in return for telling you how to improve your revenue by serving ads to your users they might actually respond to, I'll just say YOU ARE WELCOME!

Best Regards,
Dave2 from Blogography

UPDATE: Thanks to the commenters who pointed out that you don't have to check anything at all. It actually works! I'm now a non-sexual who is looking for nothing! Which, given the current state of my love-life, is about right.
Though I still think it's incredibly stupid that Facebook can't manage to use the information it has readily available to serve relevant ads. That's online marketing 101.