It's Black Friday. The one day of the year I allow myself to buy stuff I want instead of stuff I need. I put away $100 a month all year long in order to afford things like better quality clothes... tools for my wood-shop... electronics. You know... stuff.
This year I had to spend $380 of my Black Friday savings on a ridiculously expensive WiFi router when my old one died. Then I had to spend $470 on crazy stuff like food and HOA dues. So... $350 left. The plan was to put it on a new Milwaukee Tool table saw. But it's conveniently "sold out" absolutely everywhere so stores can exclude it from their sales. I'm sure it will mysteriously be back in stock come Monday. That's the way 2020 goes, it would seem. I'd buy some new clothes, but what for? I'm not going anywhere. So who cares? I guess now I have a $350 head start for 2021. Just think of all the superfluous crap I can buy next Black Friday!
I did treat myself to a bowl of Apple Jacks though, so I guess my Black Friday wasn't a total loss?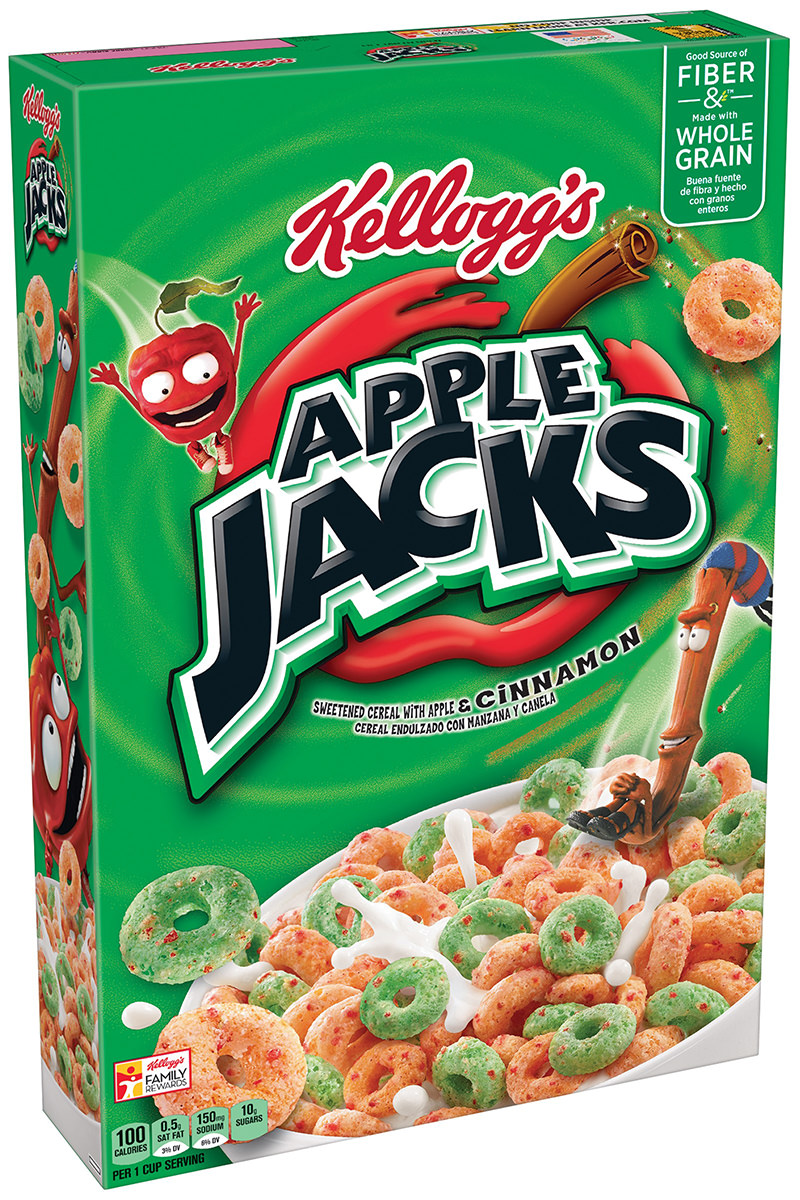 Apple Jacks. The apple cereal that tastes absolutely nothing like apples... but I love it anyway. I just can't eat them every day. Because sugar. Loads of sugar.
When I was a kid, however, I had a bowl of sugar-infused cereal every single morning before heading off to school. As I started working and traveling heavily in my twenties, I eventually phased breakfast out of my diet. It was either too inconvenient or too expensive to consider. The only time I ate breakfast when traveling was when it was included in my room rate, because that meant I could save money by skipping lunch. Occasionally I slip back into a cereal renaissance where I'll eat it for a while, but I always end up moving away from it again. Because sugar. Loads of sugar.
When my mom was living with me, getting her to eat anything was tough. The only way I could get her to eat was to take her to a restaurant because the environment set her in a headspace where she knew she was supposed to eat. Most days I was taking her out to breakfast, going to work, coming home to check on her and grab a bite, then taking her out to dinner when I got home. It was an expensive way to live. And a monotonous way to live. Since she couldn't hold anything in memory for more than five minutes, she would forget the restaurants we just ate at and want to eat there again. Many times this ended up being Denny's, for which I was grateful, because they had a big menu with a lot of selections. Mom could eat eggs and toast for breakfast and dinner every day because she had no memory of it. I, however, could not, and would need to mix things up a bit. The chef at our local Denny's probably did not like seeing me walk in because I was trying to get creative with their dishes to make something vegetarian and interesting that I could eat. I tried to tip well though, so maybe it was okay? I have to say though, it was nice that my mom and I were recognized by name all that time.
Not that I didn't want to order banana caramel cream crunch pancakes with extra whipped cream every chance I got. But, alas, sugar. Loads of sugar...
Mmmmm... dessert for breakfast!
I don't eat breakfast very often now-a-days. So when I do, don't I deserve banana caramel cream crunch pancakes with extra whipped cream? Or at least a bowl of Apple Jacks?