Posted on May 13th, 2022

As I've said every year of the six years I've lived in my home... irises are the stupidest flowers.
They grow up all gorgeous and lovely and tease you into thinking that they're worth having in your garden... then they end up heavier than the stem will support, flop over, get mowed into mulch by the yard care people, then die after a week...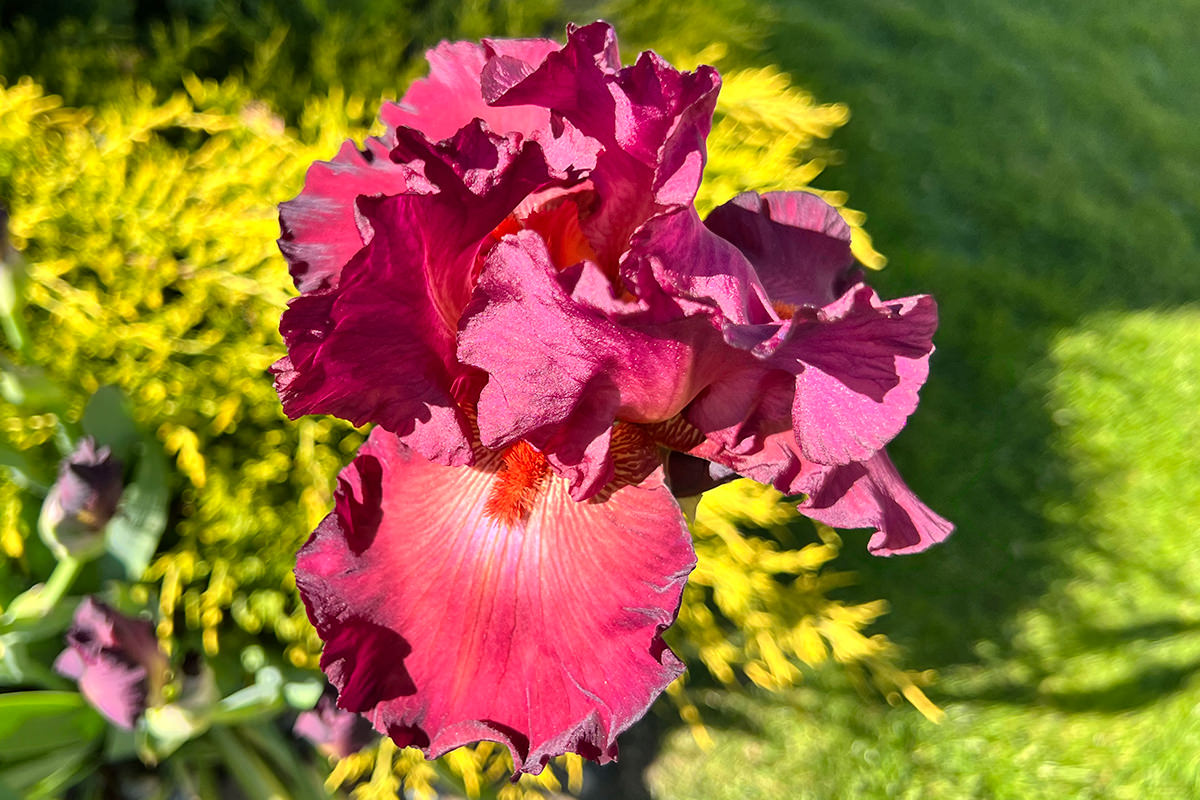 These are already flopping over...
These I tried to kill off two years in a row. They simply will not die and keep coming back...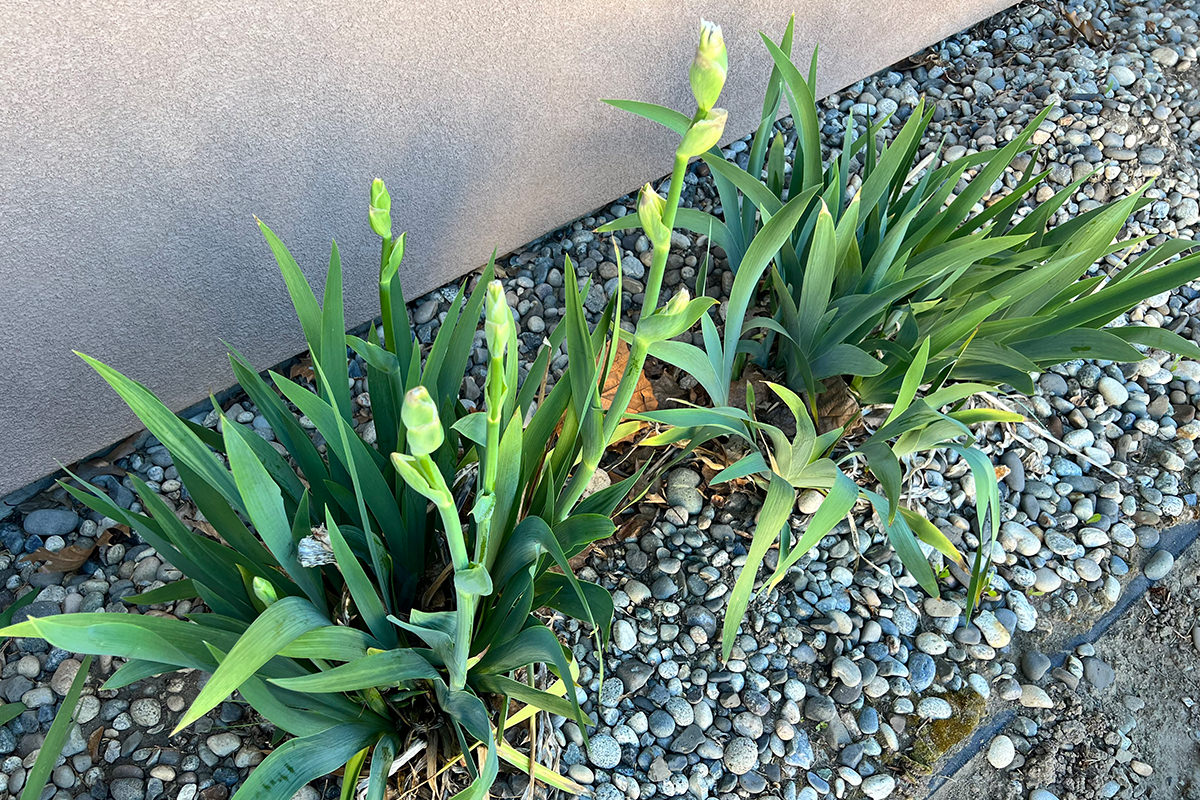 If you want plants that are immortal (but still so very stupid), irises might be the flower for you!
Posted on May 20th, 2021

This past week I've been planting stuff in my flower beds. I got everything into the ground on Sunday and finished my planter on Tuesday. Surprisingly, I must have learned a thing or two from previous years, as ALL of my flowers survived the process. I took a walk around when I got home from work yesterday and was most pleased.
Then this afternoon the skies opened up and a torrential flood of rain fell out.
At first I thought that it would be a momentary thing that lasted for just a couple minutes. But eventually the rain kept dropping harder and harder and I started to worry about my poor flowers. After 10 minutes I couldn't take it any more and ran home to see what was happening to them...
The answer was... nothing good. So I ran around trying to cover them.
All the irises that hadn't already fallen over from their own weight were pounded flat.
My larger flowers were okay... with minor damage and a few snapped stems that had to be trimmed.
But the smaller flowers, which I thought would be just fine because of their proximity to the ground, were ripped to shreds. Not the alyssum, of course... that shit can survive just about anything... but all the tiny blue, purple, and yellow flowers I liked so much. They had their petals ripped off and their leaves buried in mud. They likely have new blooms yet to come, so I expect that I'll see them come back. But right now there's just little stubs where flowers once grew.
I spent a while digging a small trench to vacate all the water from the beds. I then had to manually scoop the water out of my planters. I left the irises alone, however, because they were going to fall over eventually anyway.
After I finished up, I went inside to take a shower, change clothes, and grab a sandwich.
And the minute I sat down to enjoy that sandwich?
Here comes the torrential flood of rain again.
Posted on July 7th, 2020

This was starting out to be yet another killer day at work so I decided to get up early. This way I had a minute for breakfast, which allows me to work on perfecting the perfect egg and cheese biscuit sandwich.
So I got up... I fed the cats... then I went to grab a pan to fry up some eggs... and... whoops. All my pots and pans were dirty. And I just didn't feel like washing them by hand, which you have to do because they don't recommend the dishwasher since it ruins the coating. It's not even like it's that hard. My pots and pans are totally easy to clean because nothing sticks... it's just having to stand at the sink and turn on water and squirt the soap and scrub with a brush and dry them off and put them away... no individual task is tough or takes long, but when taken all together it seems like a lot in the morning when I'm trying to get out of the house.
So instead I went out back to take a look at my hydrangeas.
These things are amazing because after having been chopped to the ground in the Fall, they don't seem to do anything when all my other flowers are starting to sprout in the Spring. Then... in what seems like a few days... they explode with growth. Seriously, it's several inches a day, and then the flowers magically appear out of nowhere. Last night I noted that they were all in full bloom...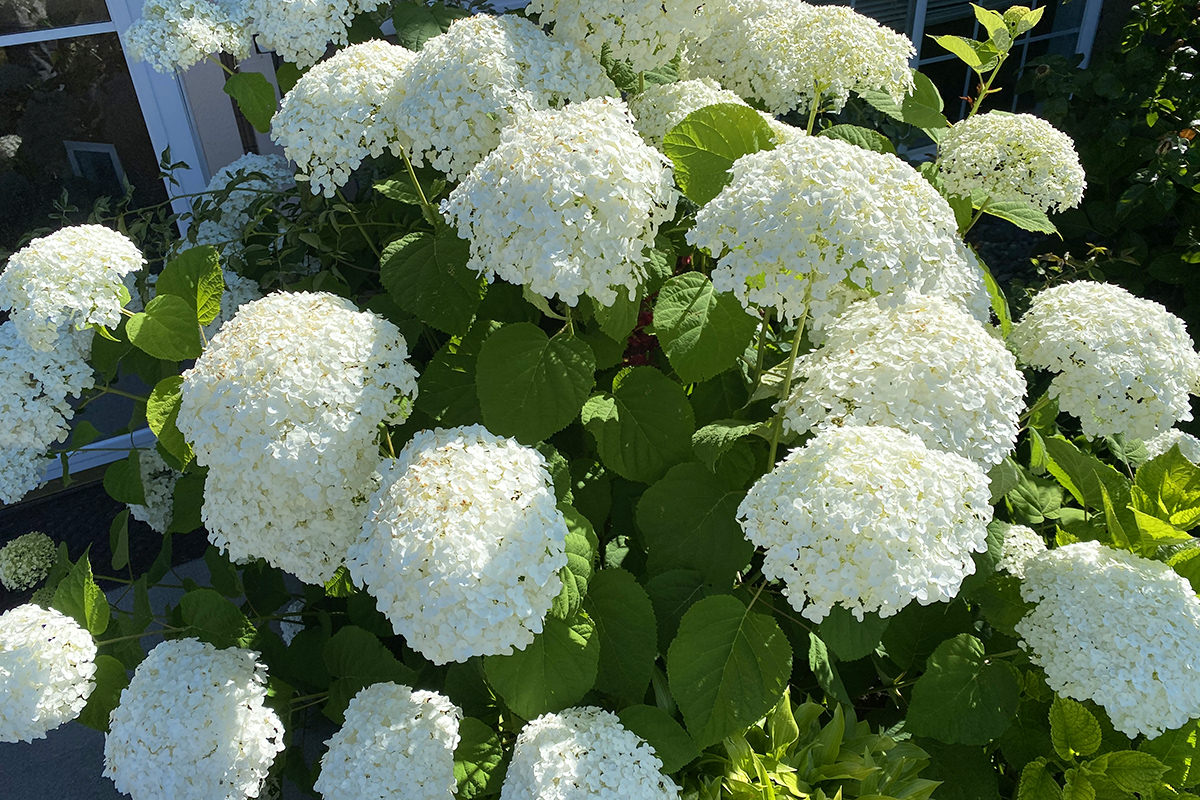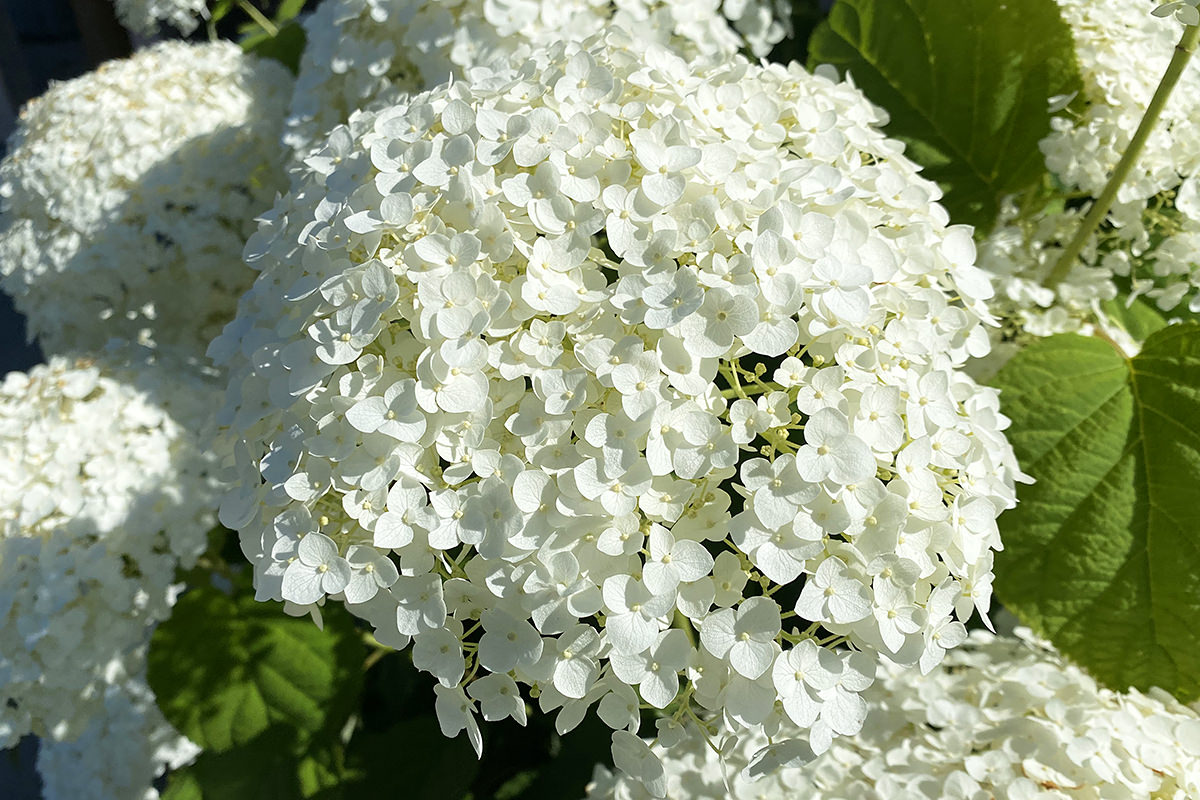 Madonna famously loathes hydrangeas, but I think they're pretty. They certainly take up a lot of space... and they don't stink, which is nice. I'm happy to just let them keep growing year after year since it doesn't require any effort by me (except to chop them down again in October).
When I got home I really wanted some creamy walnut sauce on pasta.
But I was so tired after 12 hours working that, once again, I had very little motivation to scrub my pots and pans. And since every last one of them was dirty, I figured I'd just take a pass.
But then I couldn't bring myself to eat another peanut butter sandwich like I did last night, so I spent the 15 minutes it took to clear my sink and start cooking for 25 minutes.
Totally worth it...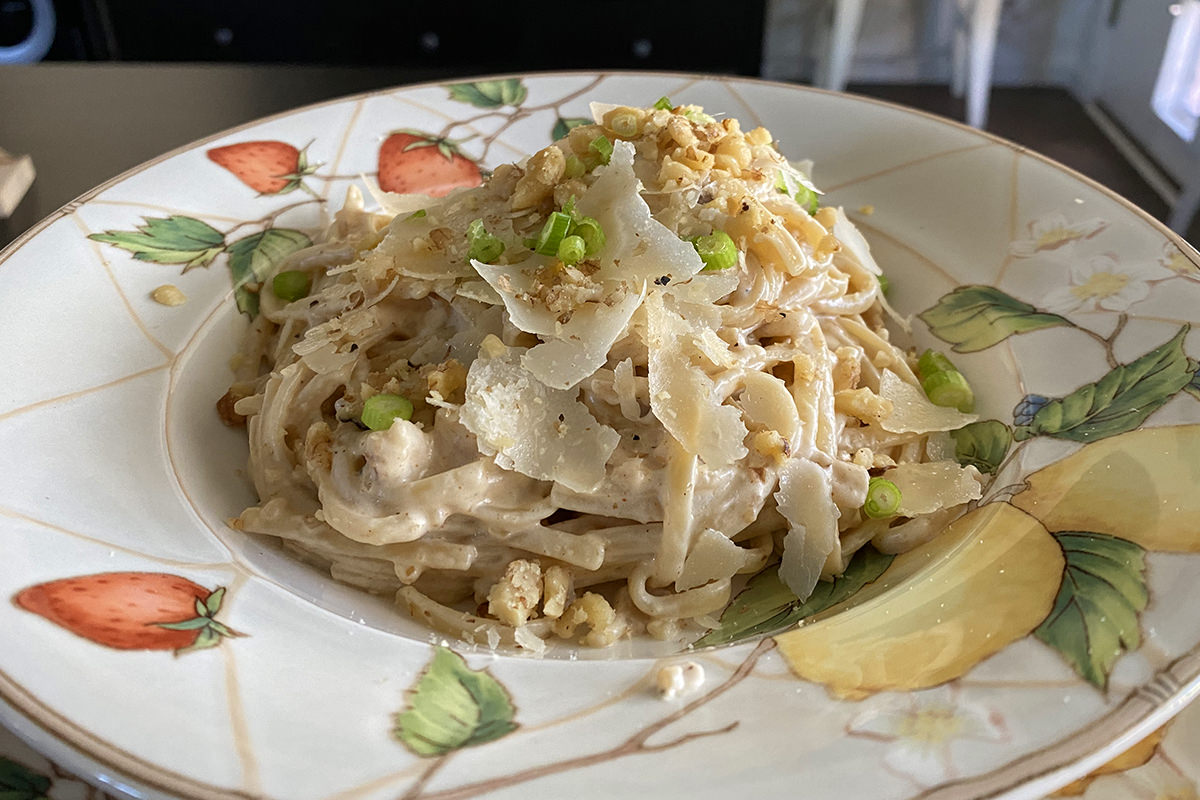 Delicious to the last bite. Except now I've got a sink full of pots and pans again.
Then it was time to ignore the dirty dishes and hunker down with Jake and watch television, which was pretty much all I had the energy for...
Except for a bowl of chocolate ice cream with walnuts and whipped cream, of course.
Posted on May 30th, 2018

When I moved into my home, I ended up ripping out a lot of the plant life that was there. Not because I hate flowers, but because I am not home enough to take care of them. And I know better than to ask my cats to water them when I'm away.
The only plants I left were those connected to the automated sprinkler system. They were all healthy and look nice when they come into bloom, so it was kinda a no-brainer.
One of those plants is a massive hydrangea that overwhelms my back flower bed...
A month ago I got tired of this giant bush setting off the camera alarm whenever the wind blows it. So instead of pruning it back like I usually do, I just hacked it down to the ground.
I felt like Madonna taking vengeance on Hydrangeas of the world...
Earlier this week I was looking out into the catio to see what Jake and Jenny are up to and saw that THE HYDRANGEA IS BACK! Don't ask me how it could recover so quickly. The thing is already 4 feet tall...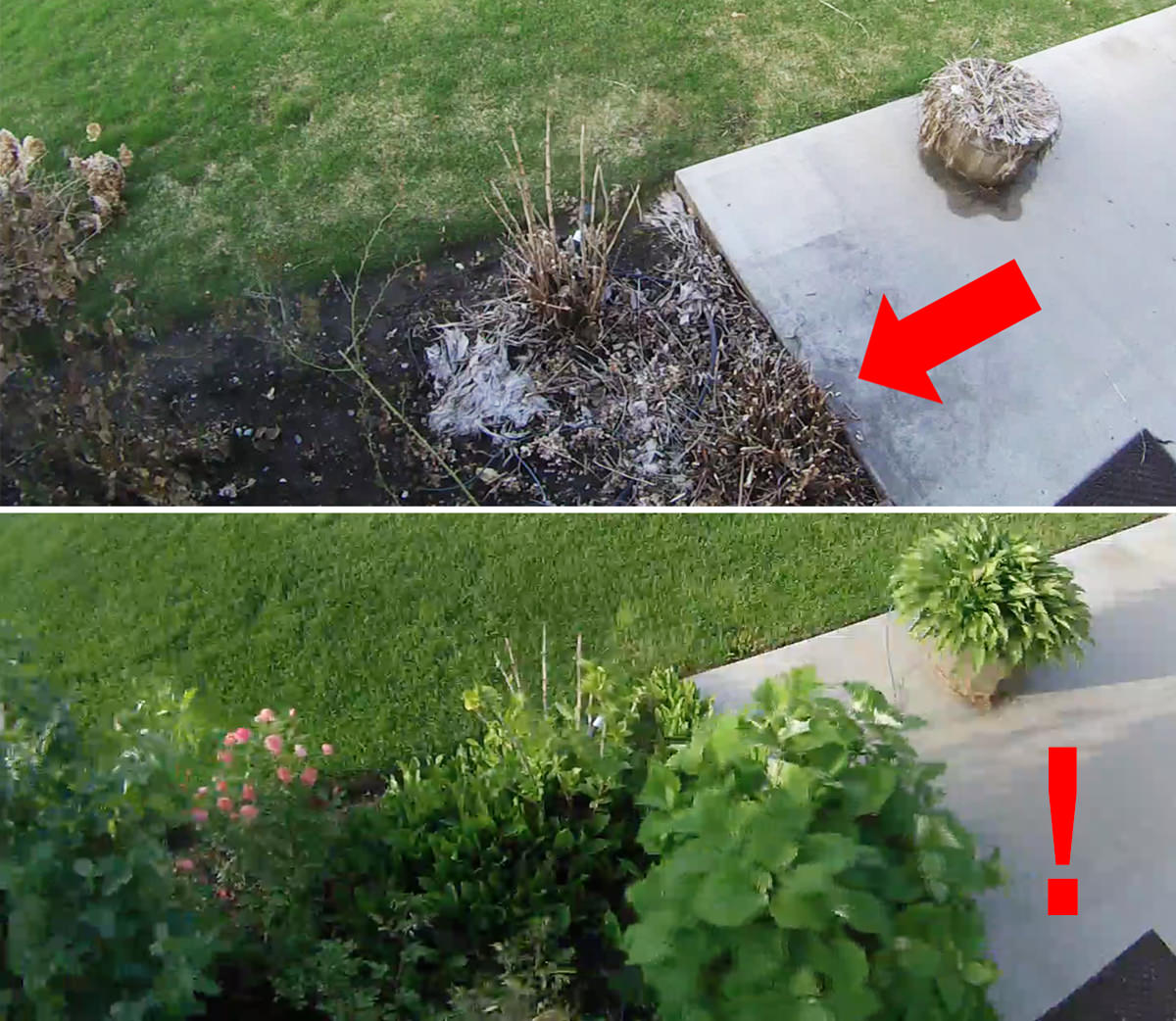 And so... given how it came back from being massacred, I figure it deserves to be there more than I do. After the flowers are gone and I can cut it back again, I'll dig it up and move it to a place where it won't set off my camera alarm. If it can survive being hacked to the ground, surely it can survive being transplanted.
Posted on May 25th, 2016

It's expensive keeping up with the Joneseses.
My neighbors have been stepping up their gardening game lately and the neighborhood is awash with flowers.
Except for me. My irises have all died off, the spice tub has gone to seed, the pots of roses are done, the dogwood is back to leaves-only, and the planters are pretty much finished. I got nuthin'.
Which necessitated my pulling out the spice garden (which I would never use anyway) and a pot of dead stems so I could plant petunias... on sale at Home Depot 6/$6...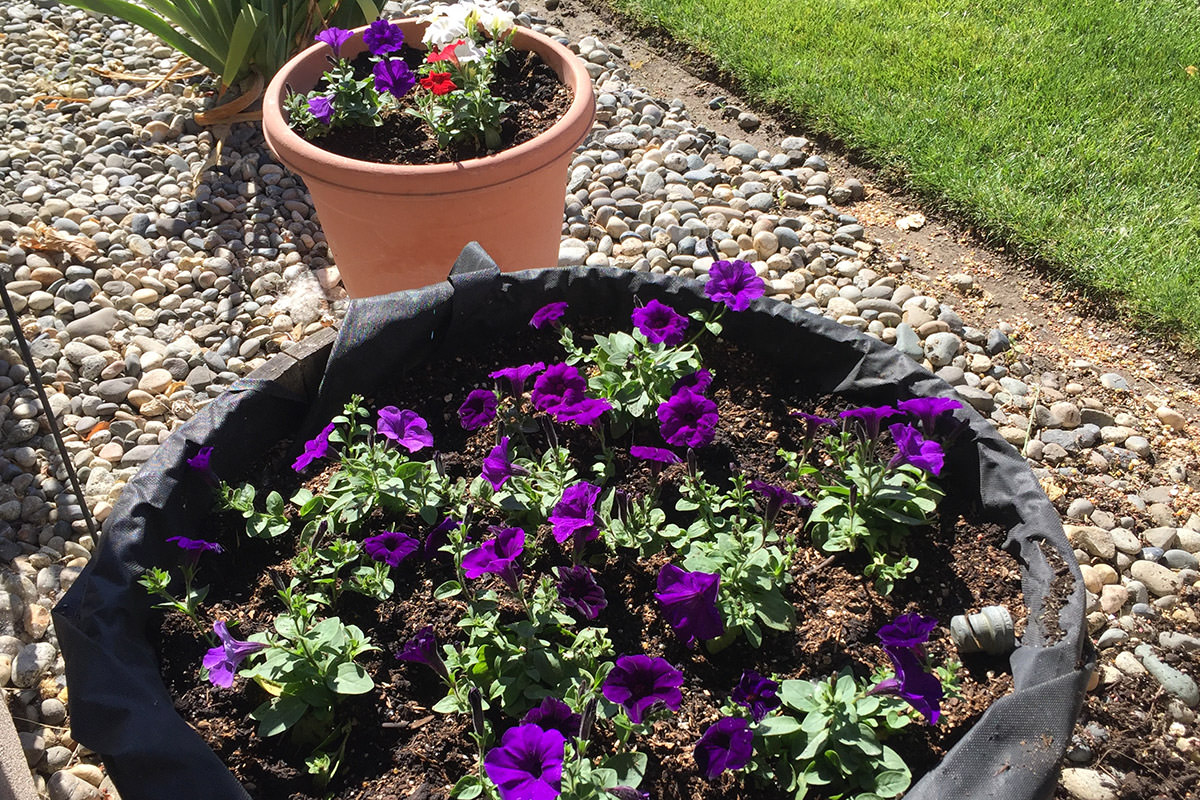 The spices got their revenge, however, as my hands smelled like rosemary(?) for the rest of the day.
That helped a bit, but my yard still looked a bit bare, so I decided to go for a hanging basket. It's nice, I guess, but I didn't notice the plastic pot was cracked when I got it (FOR TWENTY-SIX FRICKIN' DOLLARS!) so I'm sure it will be falling through the bottom any day now...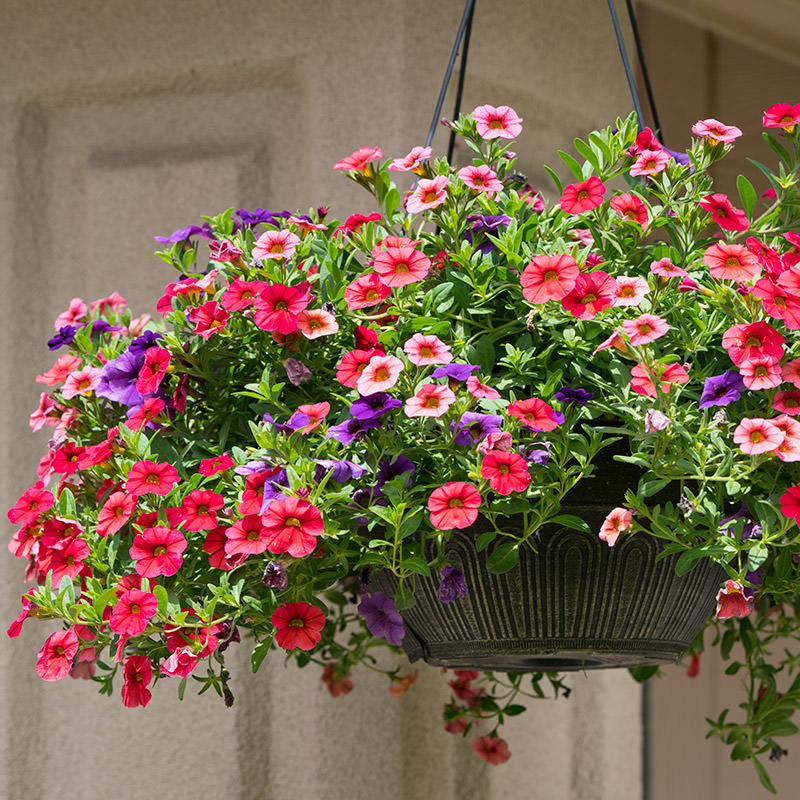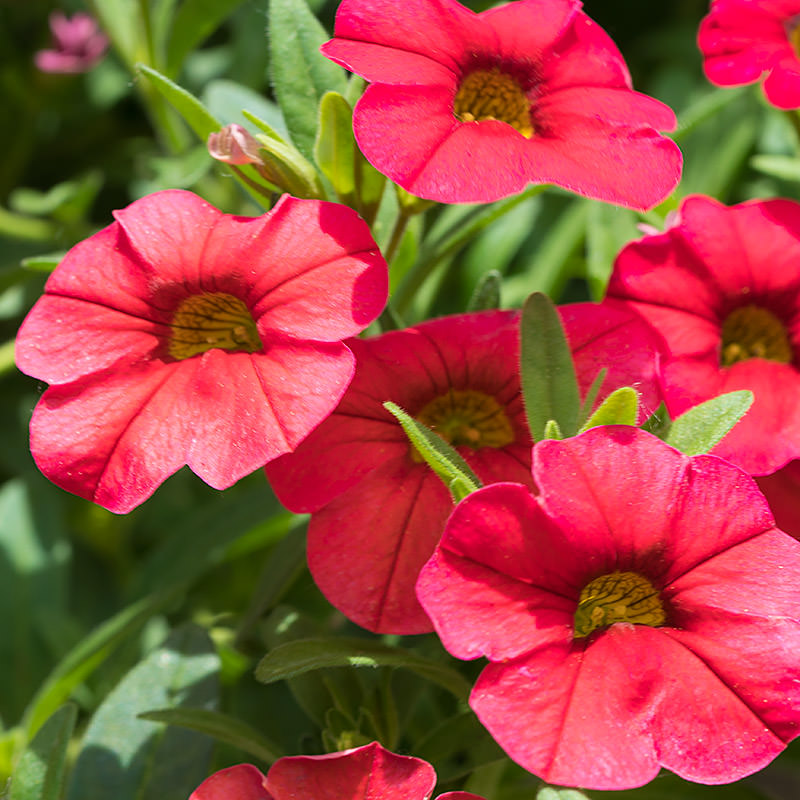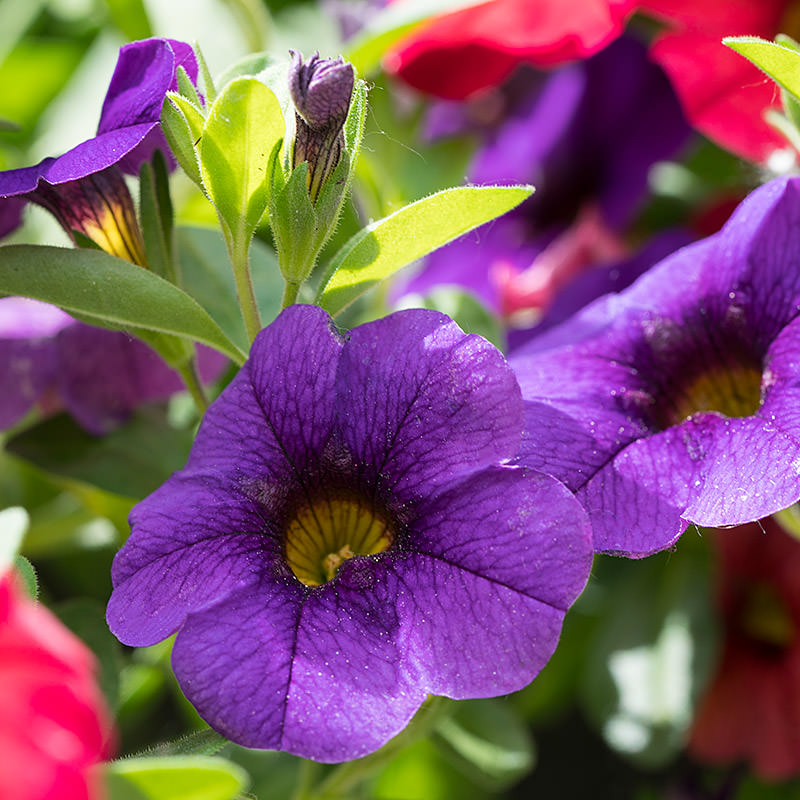 My back yard, on the other hand, is just now starting to bloom. The previous owner has all kinds of roses and stuff in the back flower bed, which is pretty sweet...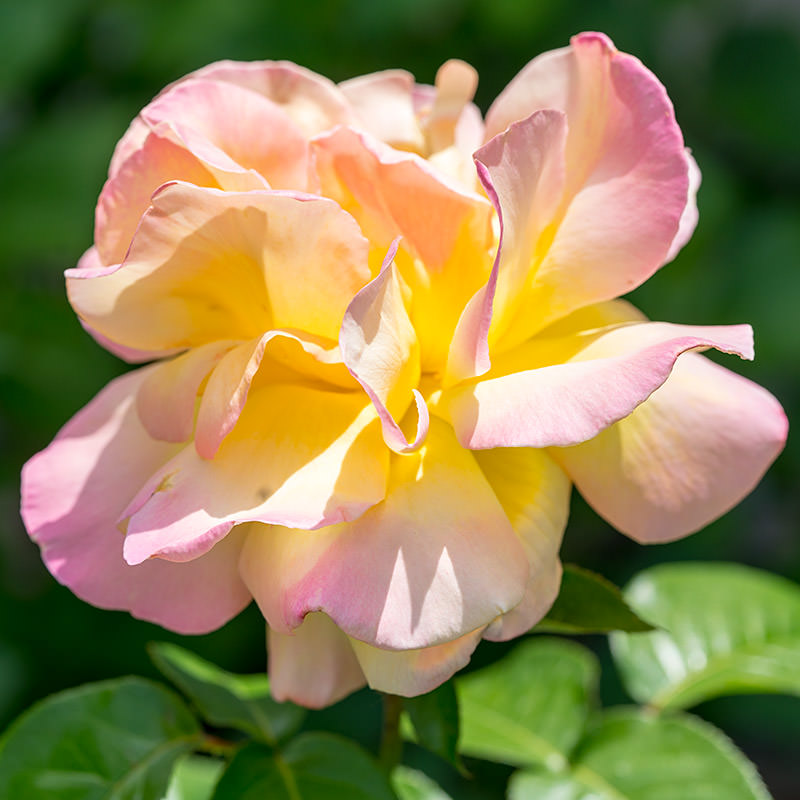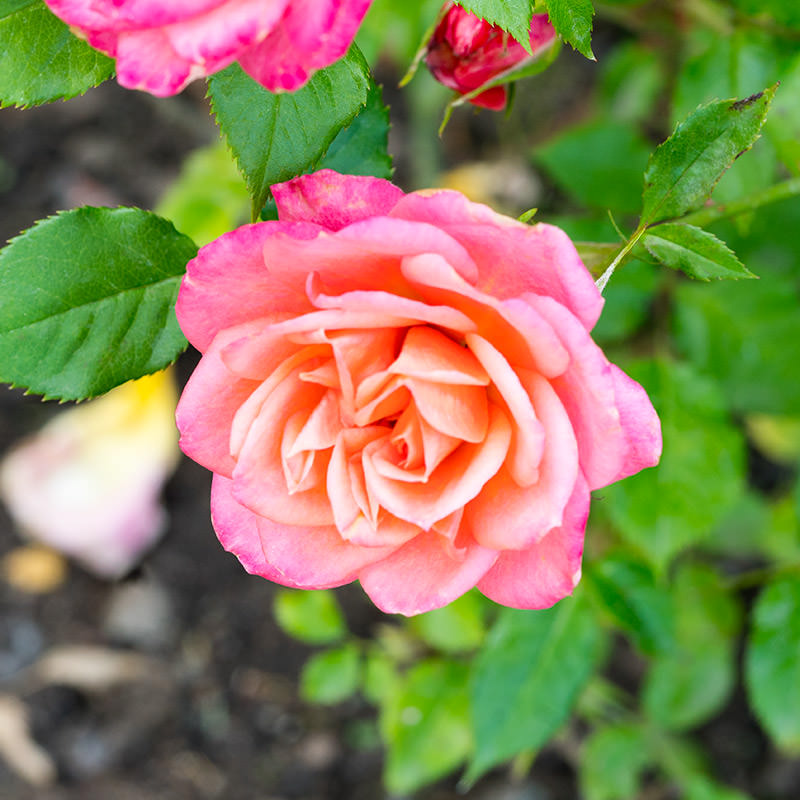 I wish I could have swapped the front and back of my home... it would have been a lot cheaper than having to buy a bunch of new pretty junk.
Posted on April 27th, 2016

The bulbs that were left by the previous owner of my home are finally starting to spring. And they're irises... which are kind of a freaky flower. Freaky in that they can't support the weight of the flowers and most of them end up on the ground.
But they're pretty even so... especially when they're still upright. The berry-colored flowers are my favorite...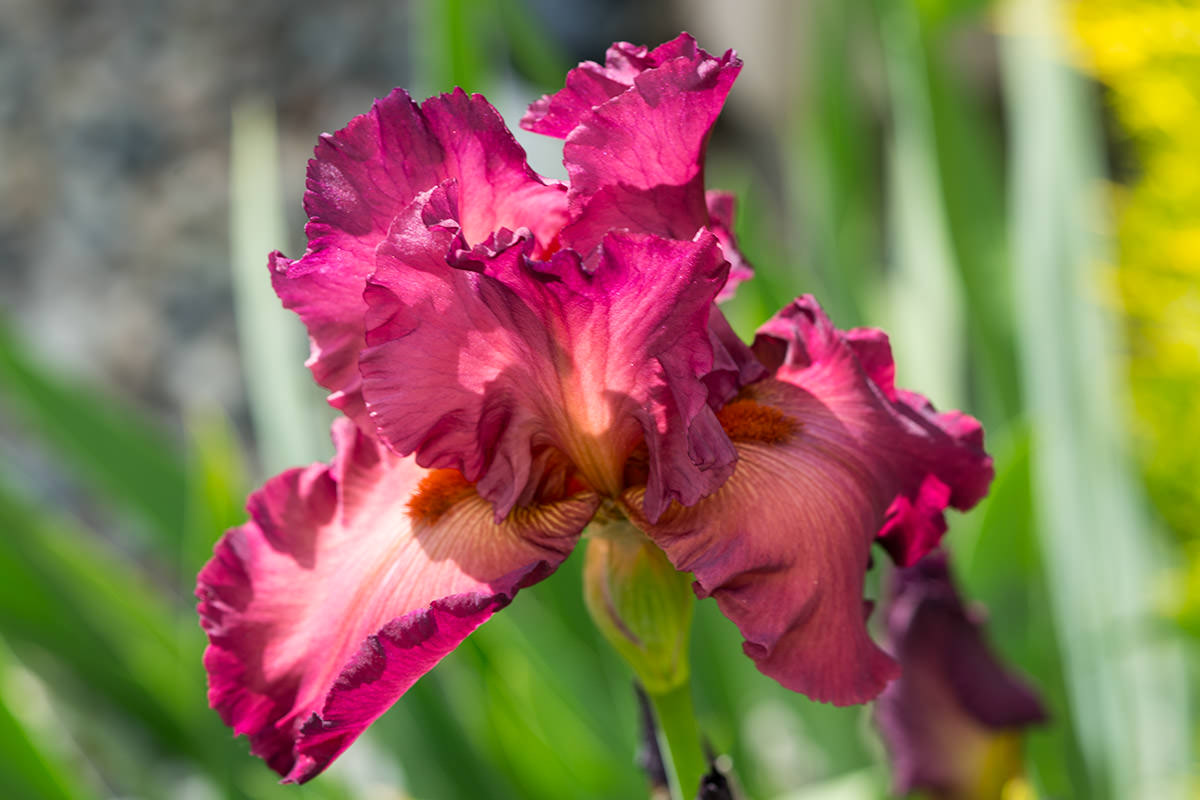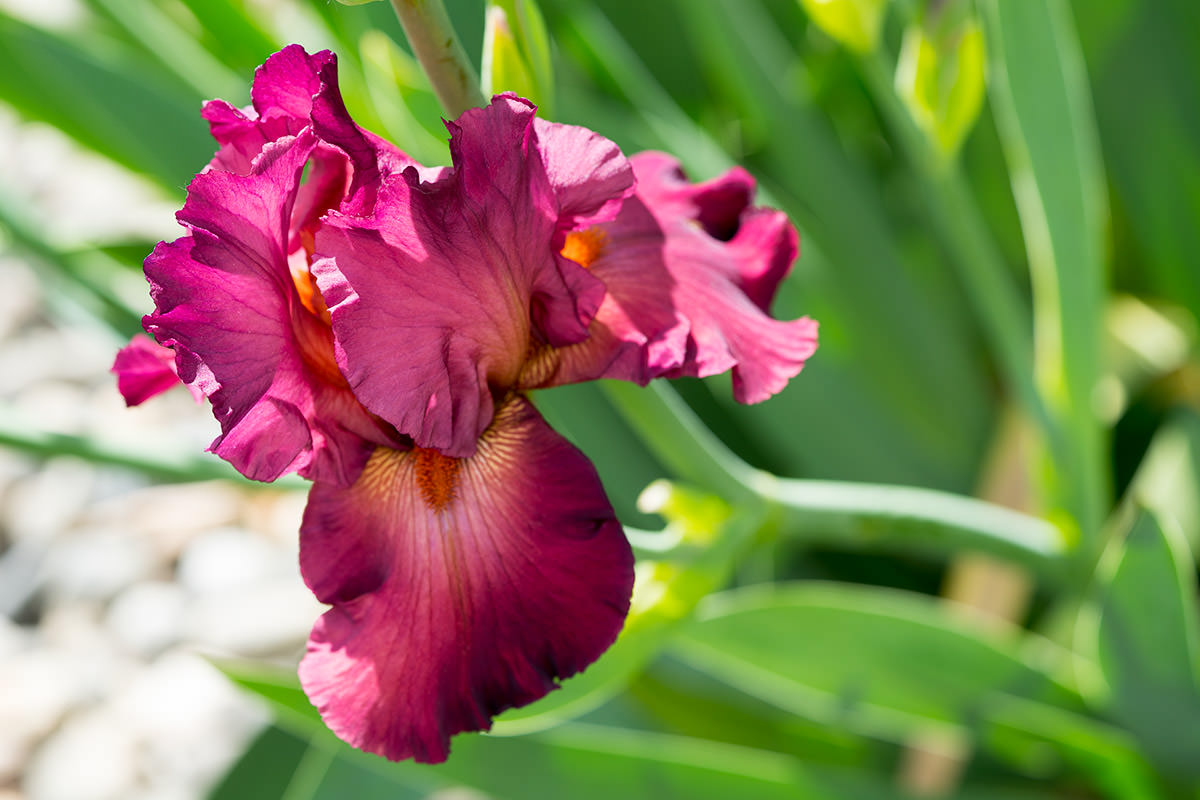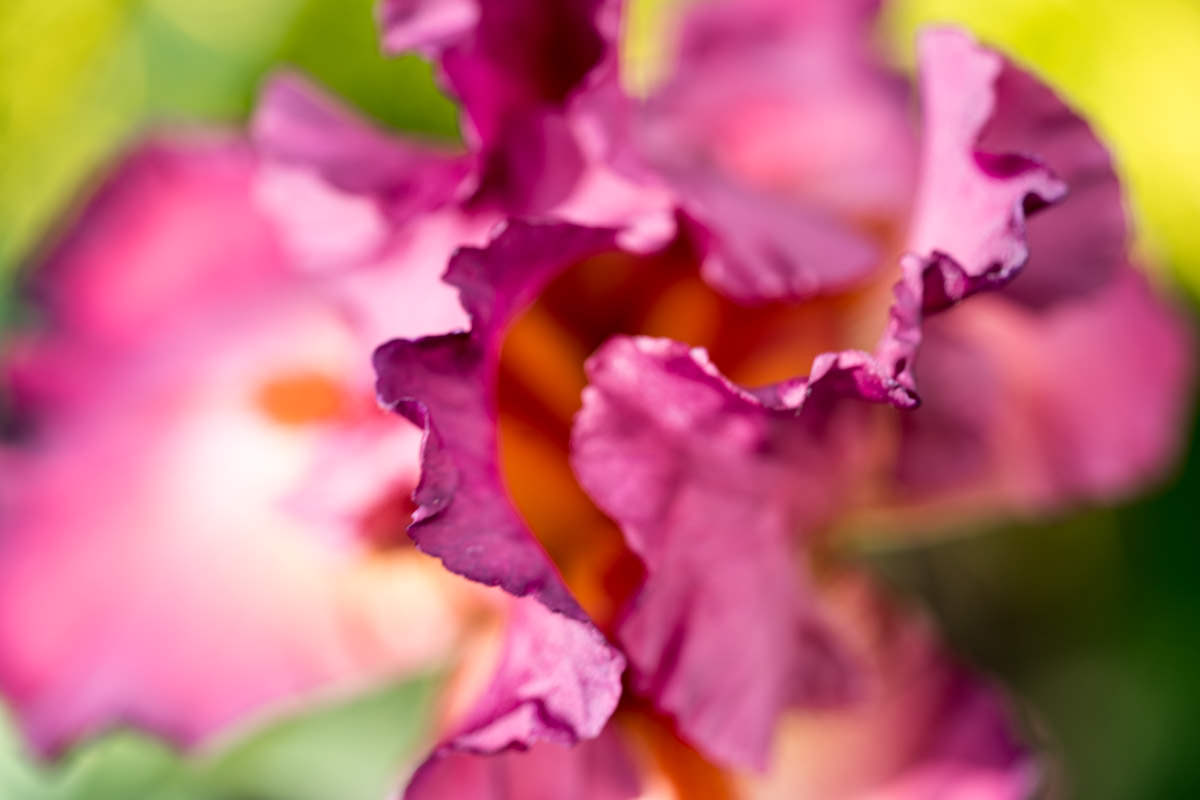 There's some peachy-colored stuff too...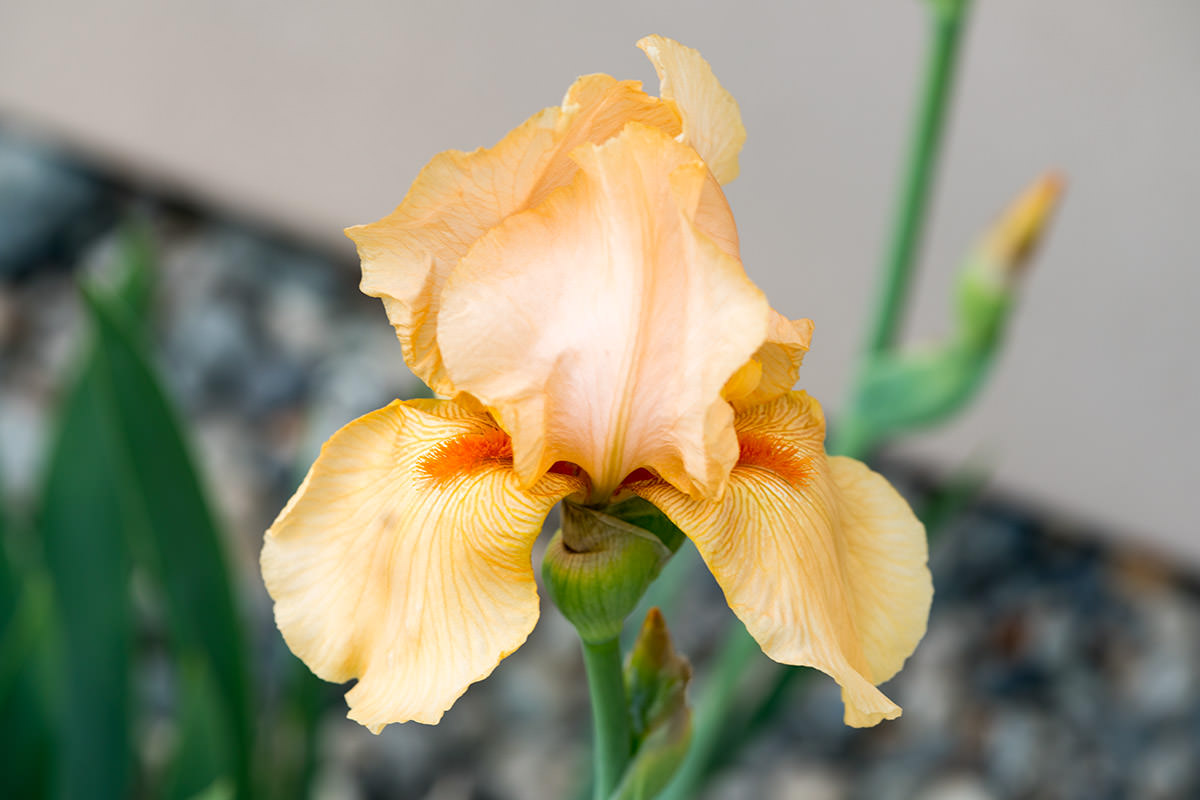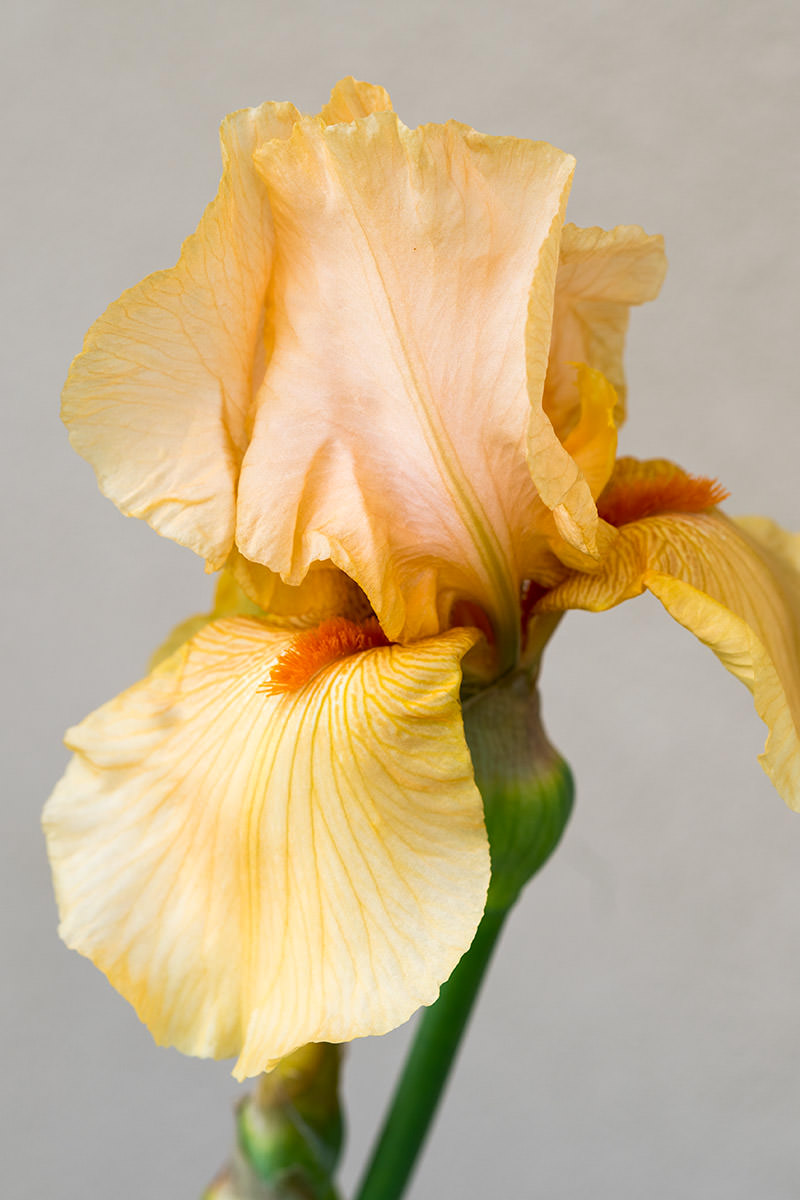 Not a huge fan of the yellow color, but they're interesting...
The white flowers are probably going to pop tomorrow...
If I had any kind of ambition whatsoever when it comes to the flowers around my house, I'd probably rip everything out and start over, but... meh... good enough.