As I mentioned a while back, I've been buying meal boxes from Martha Stewart and Marley Spoon. I can't afford to buy them every week, but the recipes are so amazing and have expended my meal options so wonderfully that I can't afford not to buy some of them either. They've still been shipping during the quarantine which has been really nice. If I had my way, I'd eat crackers and ice cream all day, but Martha Stewart has forced me to cook. And that's a good thing.
Here's a look at the last eight meals I've been sent...

11. Vegetable Pot Pie with Parmesan-Herb Drop Biscuits
I reeeeeally hesitated to order this recipe because the idea of soggy dumplings in a creamy stew didn't sound appealing. But... a lot of people eat dumplings so it can't be all bad can it? Well... the rosemary dumplings were fantastic and the creamy stew/soup was tasty as all get out. Really makes me want to take a chance on more dishes like this. Odds of me making this again? 100%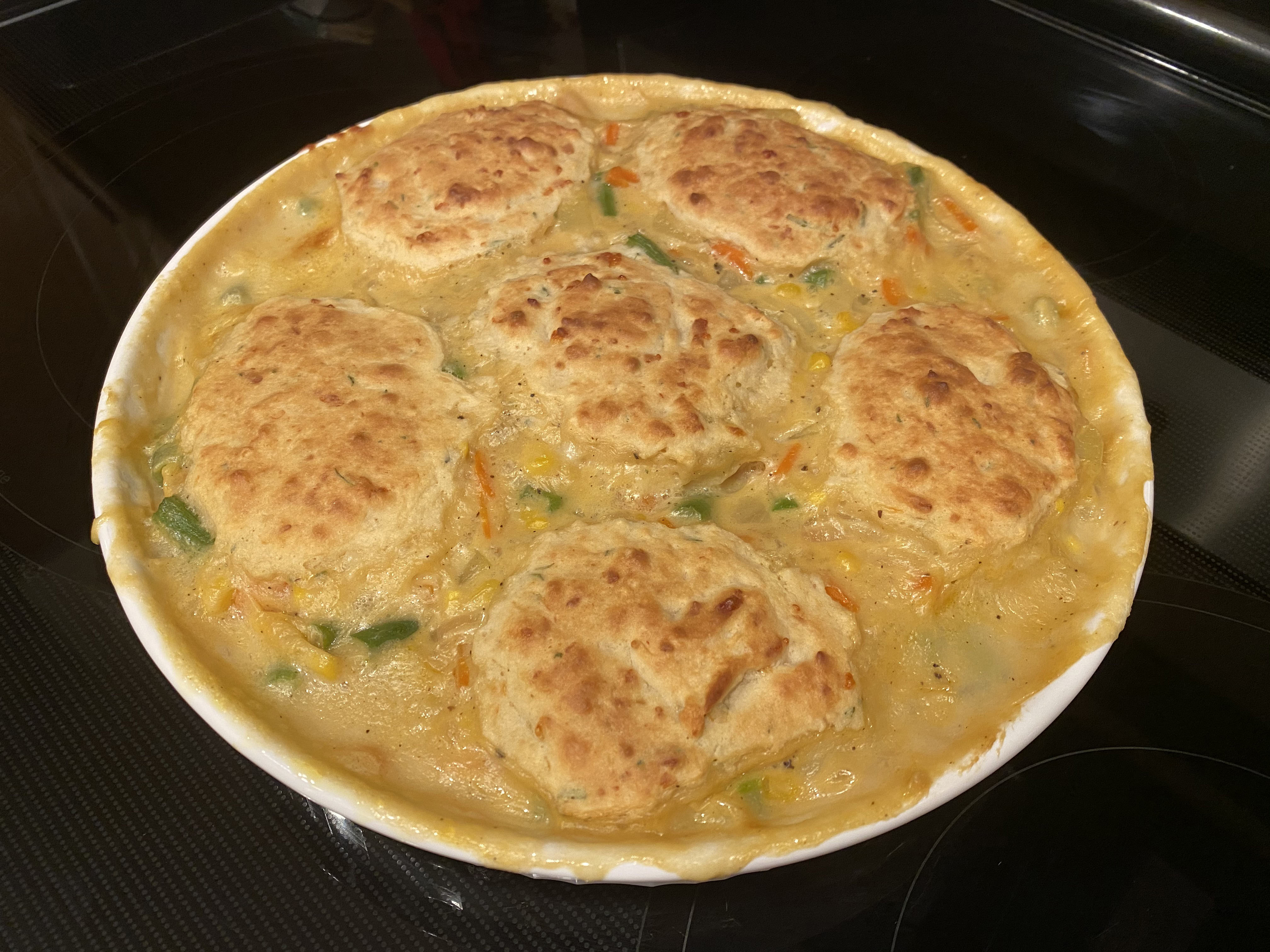 These soup and stew recpes are great to pack up for taking to work for my lunch...

12. Three-Cheese Cannelloni with Chopped Italian Salad
I've tried to order less and less Italian dishes because they aren't very inventive. It's always some kind of pasta in a red sauce with a greasy, oily salad. And this was no different. I ended up ordering it because I like cannelloni and was hopeful. Turns out they didn't use cannelloni shells, but still more of those pasta sheets that they use for everything. This wasn't terrible... the taste of the pasta was good... but I couldn't take another greasy salad, so I skipped the oil vinaigrette and used Italian dressing I had, then added croutons and parmesan. THAT was actually a nice side salad. Odds of me making this again? 50%

13. Detroit-Style Pizza with Roasted Peppers & Salad
Martha uses this crazy frozen pizza dough whenever they need a dough for their recipe. It arrives thawed which means it's all stuck in the bag and has to be scraped out. This is messy and really tough to work with. It will not stay stretched out, so you have to keep letting it rest and then try again and again and again. This means you end up with a denser dough than what's intended. I like the taste of the red peppers quite a lot, so I may make this again but with my own sauce. Once again I used my own dressing for the salad because I didn't want vinegar and oil yet again. Why can't Martha get more inventive with her dressings? Odds of me making this again? 50%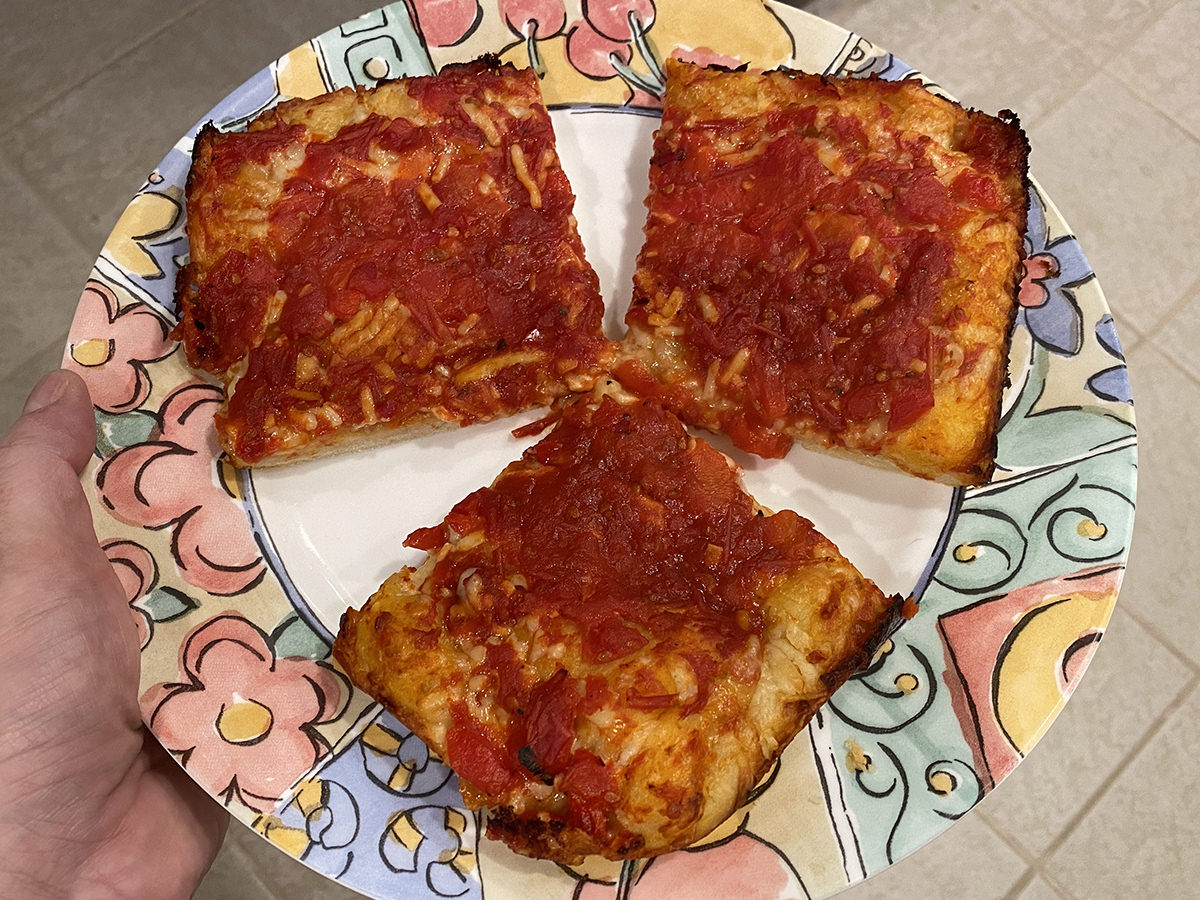 14. Cheesy Red Pepper Pesto Tortelloni Bake with Garlic-Butter Green Beans
Okay... just to get this out of the way... the garlic green beans were incredible, and I will absolutely be making them again. Soon. The tortellini bake was boring. Yet another boringred sauce recipe that I could have done without. Odds of me making this again? 25%

15. Cheesy Baked Quesadillas with Green Enchilada Salsa
Bar far one of the best meals I've had from this service. When I want a quesadilla, I just toss some cheese in a tortilla and nuke it in the microwave. These are so much more amazing. The filling is flavorful and delicious. The tomatillo sauce is so fantastic that I want to make it for every Mexican meal I ever make from here on. I usually eat half of the recipe since it's meant for two people, then take the rest to work for lunch the next day. Not these. I ate every last bite of both servings and would have eaten more even though I was full to bursting. Odds of me making this again? 1000%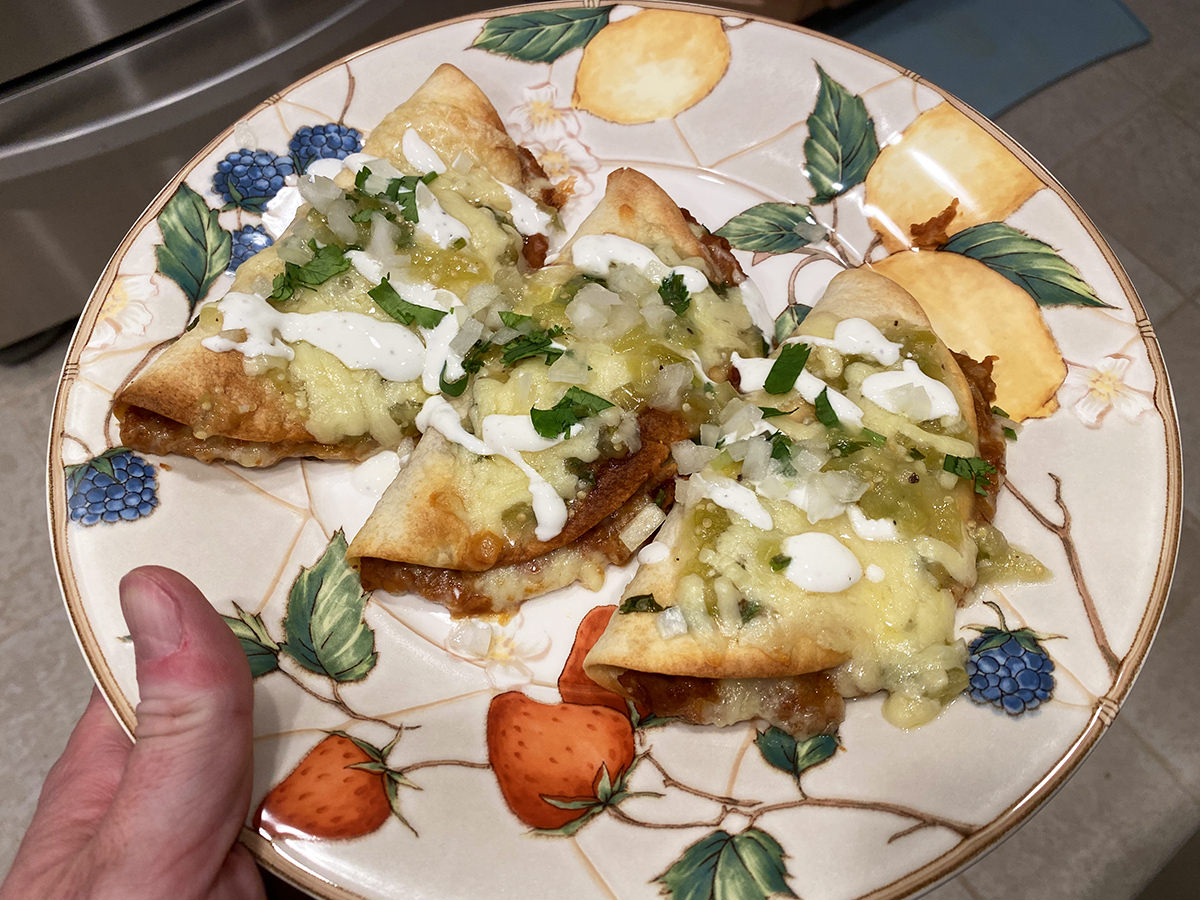 16. Roasted Veggie Pinwheels with Creamy Fontina Cheese Dipping Sauce
Here we go with that wacky frozen dough that sticks to the bag and is impossible to work with because it thaws during shipment. Except this time I re-froze the stuff. Made ALL the difference. So much easier to work with... and no sticky mess! There were really, really good. Mostly because the Fontina dipping sauce was aces. When I make these again I think I will try a pastry dough instead of pizza dough. The flakier, lighter, less tough pastry will make for a nicer meal, I think. Odds of me making this again? 100%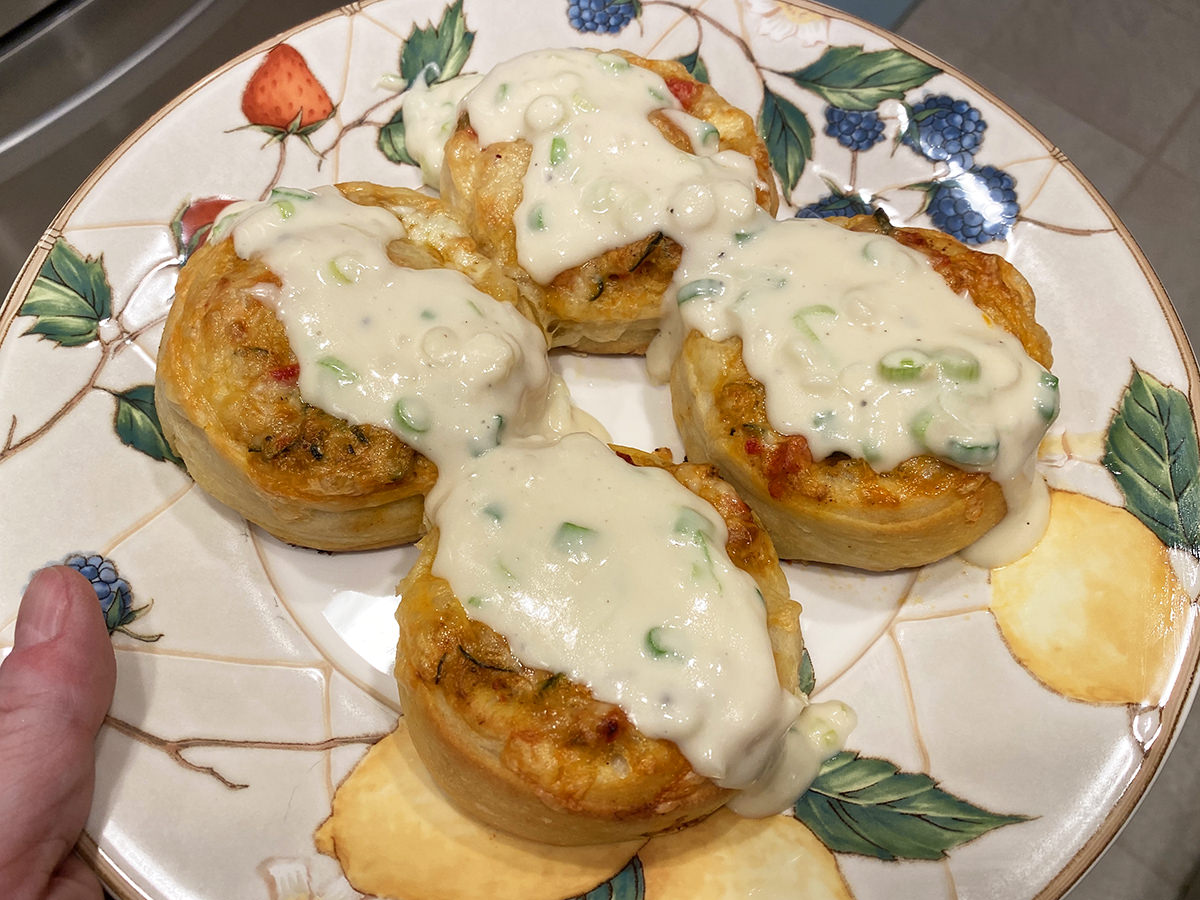 17. Baked Cheddar & Veggie Quesadillas with Salsa & Guacamole
These were delicious. Just not as good as the incredible quesadillas from two meals ago. Odds of me making this again? I will likely make these again once I get tired of the other quesadillas (the poblanos in the filling were great), but that won't be any time soon. 50%

18. Smoky Black Bean Soup with Cheddar Chive Cornbread Biscuits
I am not a "soup person" and I don't really know why. It's not that I don't like soup... I'd just rather eat other things. But since soup can store so well for lunches and such, I've been ordering some of them. Tonight was a Smoky Black Bean Soup with Cheddar Chive Cornbread Biscuits. Phenomenal. The soup has a smoked paprika in it which elevates it to another level entirely. And these biscuits! Perfect accompaniment!. Odds of me making this again? 100%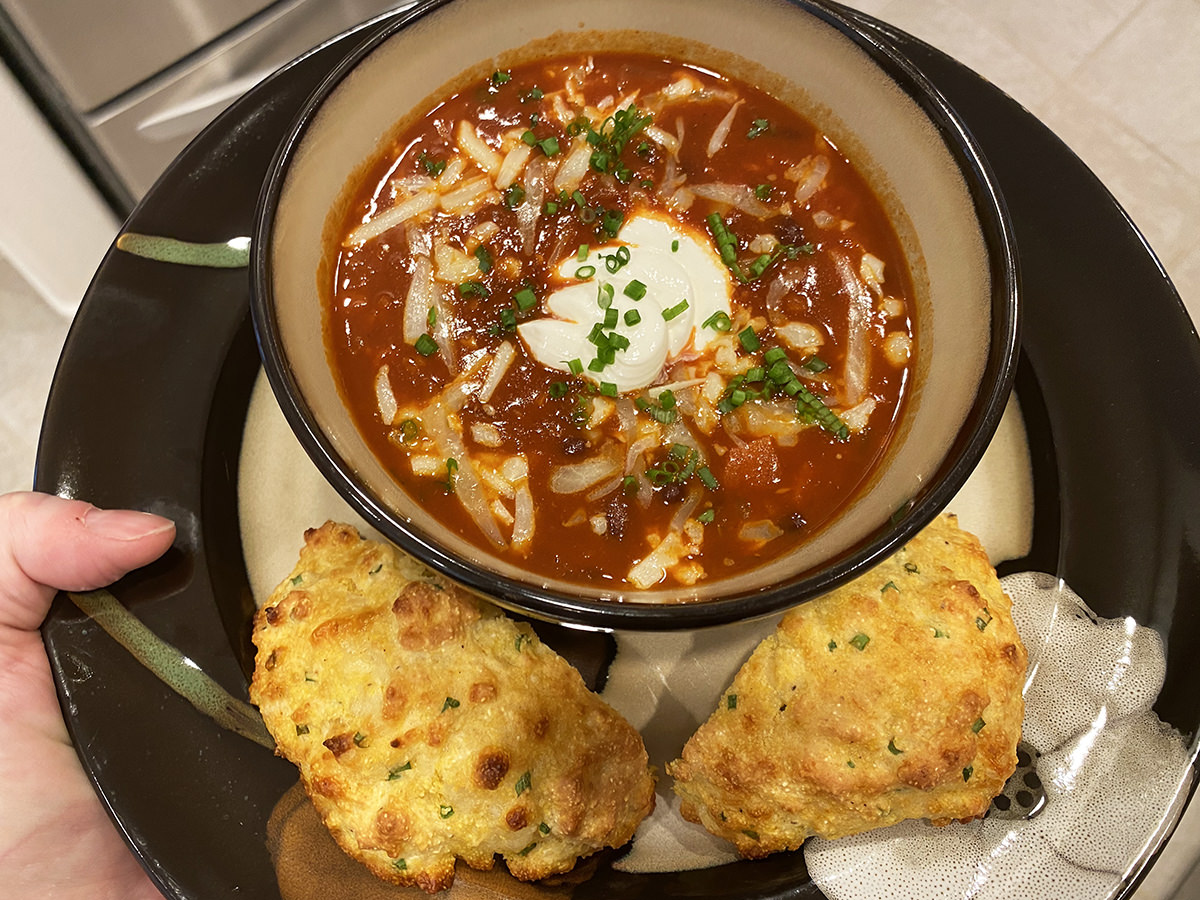 And that's a wrap!
A lot of hits, only a couple misses... but even the misses were worthwhile.
Apparently Martha got enough complaints about their stupid decision to stop including recipe cards that they have started including them again. This is much nicer than what I can print out here, and I save every one of them so I can cook them again later.