Christmas is coming, but there's magic happening tonight... because an all new Bullet Sunday starts... now...

• Hallmarked! And... tonight was the last new Hallmark Christmas movie of 2020. I've watched and reviewed them all, as usual, of course. Now I just need to wade through a bunch of the other movies from Lifetime, Netflix, and such, and I'm done for another year. Surprisingly, I think this was the best year in a while. Even so, I'm done. I've been Hallmarked out. Until next year.

• RickVertising! If I was a company, I'd have Rick & Morty do all my advertisements...
Serious bang for your buck.

• Adopt! Speaking of ads... why is it that I can watch all the so-called "emotional" movies and not get emotional, but a commercial like this has me struggling to keep it together?
Just weird, I guess.

• Tater! Please tell me that I'm not the only one who has tried Martha Stewart's baked potatoes. Take LARGE YUKON GOLD potatoes... NOT russets... DO NOT poke holes in them. DO NOT oil or butter. Put a wire rack on the middle rack of your oven (so potatoes don't fall through) then bake at 325º for 90 MINUTES. DO NOT OPEN THE OVEN TO CHECK. Just have faith. — After cooking, smash them on a counter, pry apart, then add your favorite topping (I went with salt, pepper, butter, sour cream, and chives). — Remarkable. So creamy it's more like dessert than a potato. And that paper-crispy skin is like candy. Truly the best baked potatoes I've ever had. I won't be making them any other way ever again.

• Jangle! I am not into musicals, or fantasy, or kid films... so I've been putting off Jingle Jangle on Netflix. That being said, the production values and costume design? Holy. Shit. This may very well be the most beautiful film I've ever seen. I will be very disappointed if no rewards are won. Even the smallest details are fully realized... and EVERYWHERE...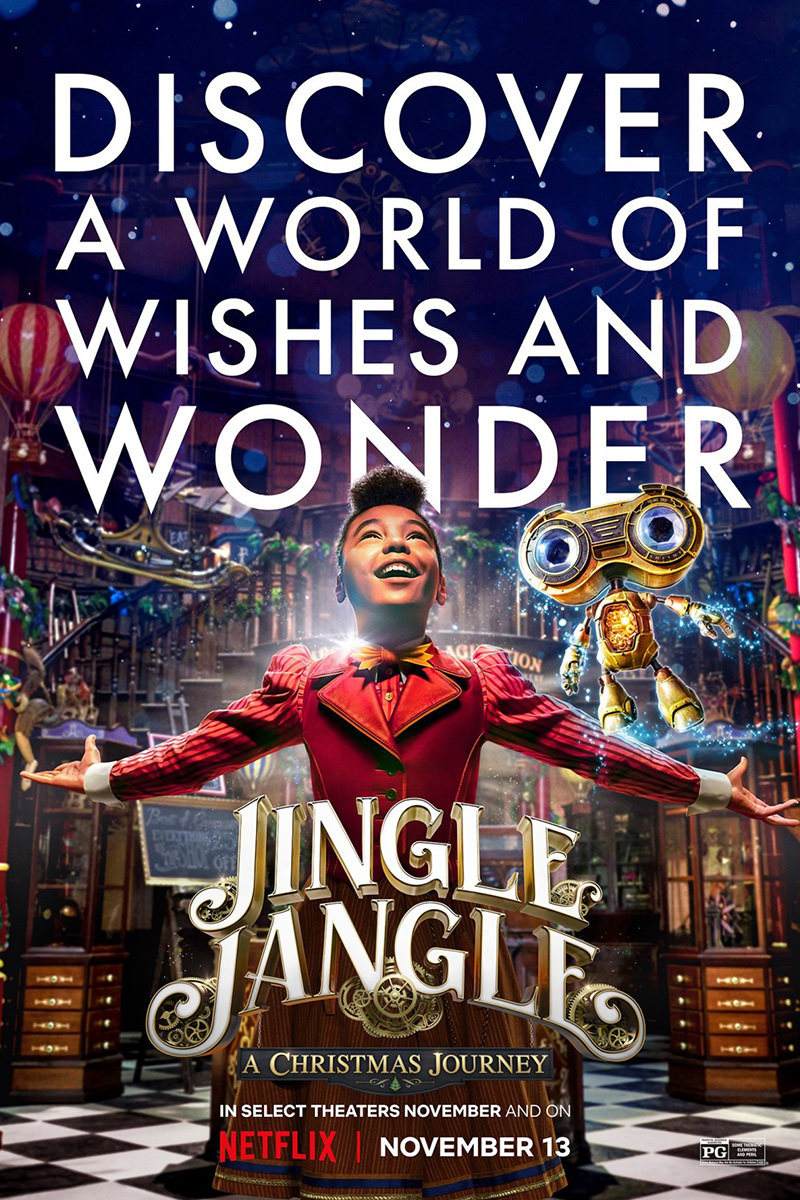 Worth watching (on Netflix) just for the visuals.

• Cop Doctors! One of the most demented (and hilarious) shows to ever air on television was Children's Hospital on Adult Swim (you can watch on Hulu, I believe). I just found out today that Netflix had a spin-off series with a lot of the same cast that aired back in January...
I binged the entire season and loved it. Boy I hope we get another season.

• Swap! I look forward to this every year. It never disappoints. I just wish they did even more of it...
Poor Colin. Though I won't feel too sad. He does get to go home to Scarlett Johansson.

And that's a wrap. See you after Christmas!