Food has gotten so incredibly expensive that I do everything I can to not waste it. Wasting food is literally burning money. But now that trips to the grocery store could come with a COVID-19 bonus and shelves are bare, it's even more critical to not waste any edibles.
Late last night I pulled everything out of my cupboards and organized it by expiration date. Then I pulled everything out of my refrigerator and arranged it by expiration date. Then I worked up a meal plan to try and use as much of it as I can before it goes bad... and freeze everything else. It's making for some eclectic meal planning.
Potato salad with applesauce.
Veggie dogs with yogurt.
Macaroni and cheese with beans.
Tacos and summer salad.
Veggie burger and cheese sticks.
It's like a 5-year-old is creating the menus up in my house. Not that I'm complaining. I'm grateful that I have food to eat. And, one thing's for certain, it will really help me clean out my cupboards and refrigerator/freezer from stuff that's been sitting there for months.
Eventually... when (if?) things ever get back to normal... I'd like to do more meal planning in advance. Right now I go to the store and buy anything I can eat that's on sale, then just do whatever I can with what I end up with in my cart. That's how I end up with these weird orphan ingredients that don't really go anywhere and just take up space for months at a time. Perhaps if I could think about what meals I can make from what's on sale at the moment, I can stick to buying only the stuff I need to be getting.
In other news... yet another childhood hero has left this cold, cruel world. Lyle Waggoner passed away at age 84. I, like oh so many others, remember him as the lucky bastard who got to star opposite the incomparable Lynda Carter's Wonder Woman... my childhood crush and the most phenomenally perfect woman to have ever existed...

Photo from Warner Bros. & DC Comics
How many times did I dream of being Steve Trevor getting wrapped up in her magic lasso as a kid? Entirely too many to be healthy, I'm sure.
Even though his time on The Carol Burnett Show came before Wonder Woman, I didn't see it until it came to reruns years later...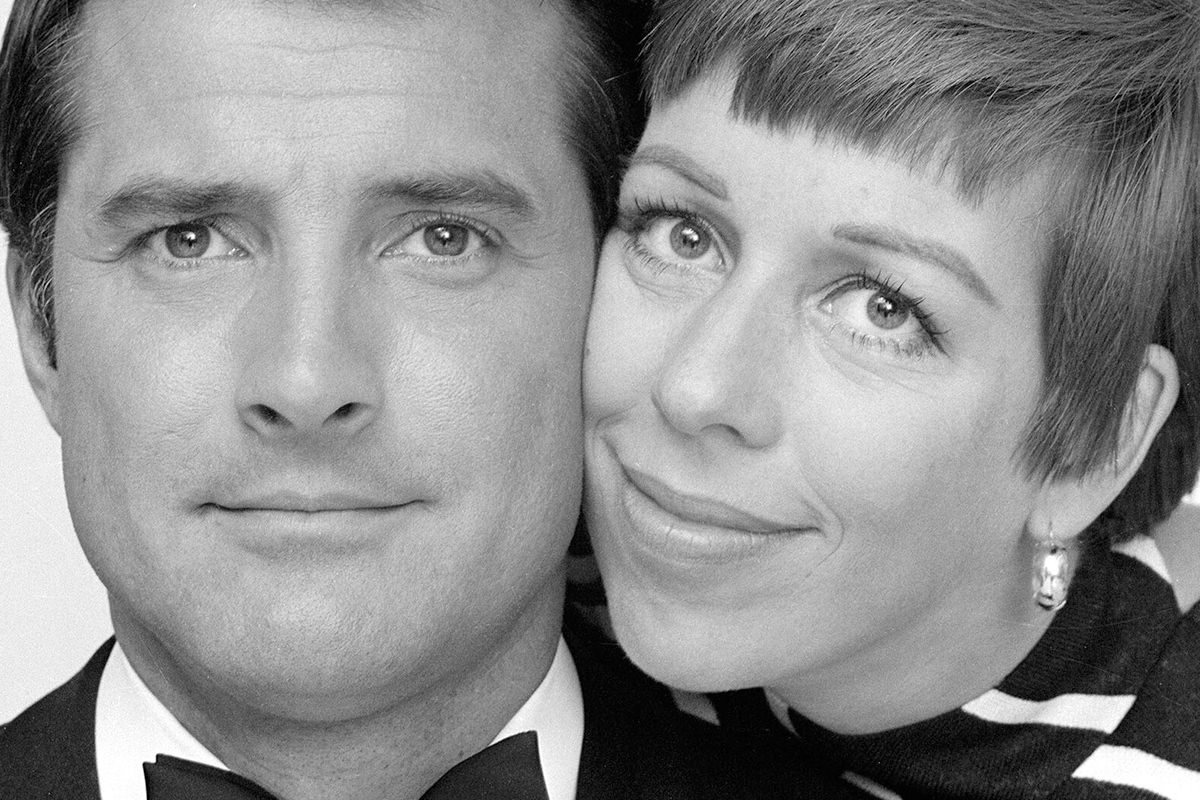 Photo from CBS Television
The series was more memorable to me for Carol Burnett, Tim Conway, and Harvey Korman... but Vicki Lawrence and Lyle Waggoner were excellent supporting characters and it's hard to imagine The Carol Burnett Show without them.
The remainder of his career seemed to consist of appearances on shows of the day like The Love Boat, Fantasy Island, Murder She Wrote, and even a spot on The Golden Girls. I don't remember him doing a regular series after, but he must have been keeping busy.
And speaking of keeping busy...
If you're in isolation and looking for something to entertain you, then a good place to start would be visiting the Great Big Story channel at YouTube. It's filled with cool and interesting videos that will lead you down a rabbit hole several hours deep. Here's a few to get you started...
Any of these Great Big Story videos could lead you to Google for more information. I end up there after every new video they release. The last video on the Kryptos statue is something I actually keep up with because I'm interested to see it get solved. Especially since clues are released from time to time, with the latest clue having been dropped back in January. I'll save you from having to Google it by pointing you to a very good Wikipedia article on Kryptos right here.
Stay vigilant, viral warriors!