Showtime's brilliant series Episodes, starring Matt LeBlanc (Joey of Friends fame) was added to Netflix back in 2018 but I only recently started watching it from the beginning. I had Showtime for the first two seasons, but since that was a while ago, I thought it best to start from the beginning and power my way through all five seasons. Tonight I finally got to the last episode.
I had forgotten just how funny and depraved it was...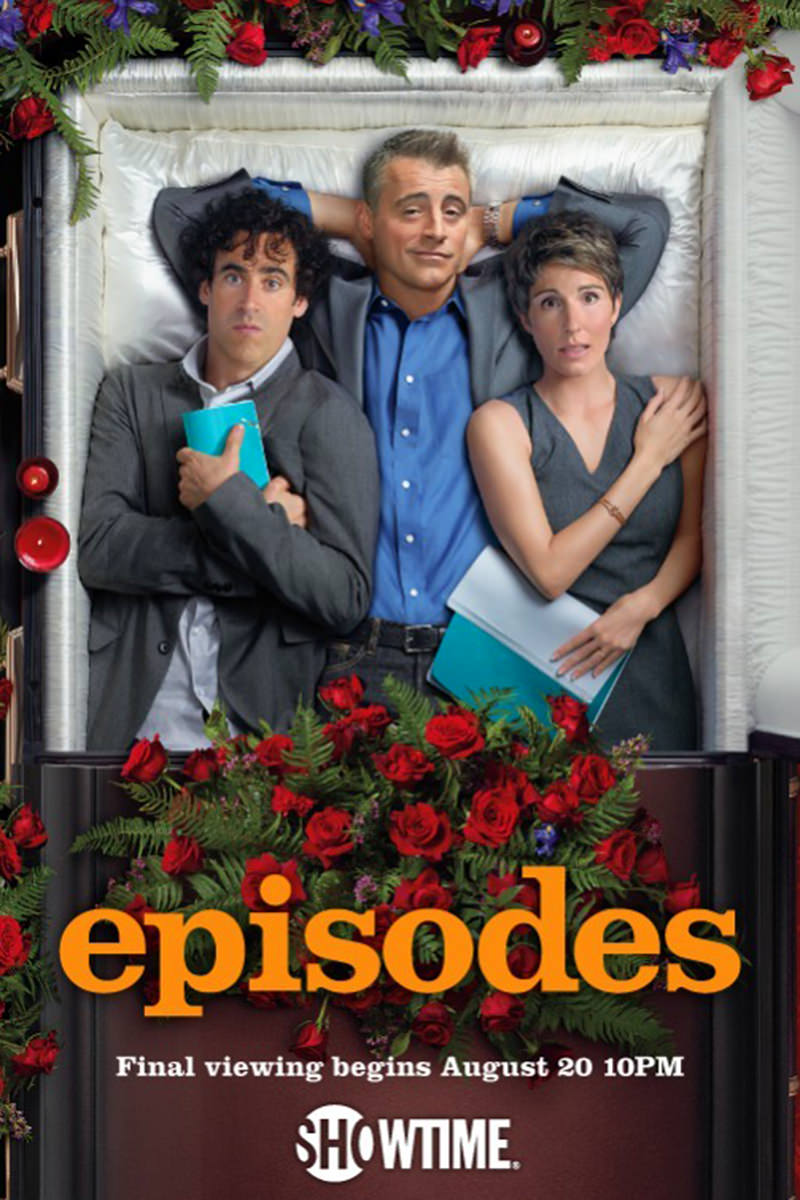 So much so that I was sad when I got to the final episode. At least they wrapped it up pretty well. If you haven't seen it yet and have Netflix, then it might be worth your valuable time.

And now, because I have nothing better to blog about, I figure I might as well catch up on my latest meals from Martha Stewart and Marley Spoon!

19. Bean & Cheese Taquitos with Tomatillo Salsa & Sour Cream
I fell in love with tomatillos in a previous Martha Stewart recipe box, and automatically order any dish that has them. This is essentially the same meal as the quesadillas I had weeks ago, but rolled into taquitos. I should have made them into quesadillas, because the taquitos are a heinous mess. All the filling runs out while they bake. But still... fantastic meal and super delicious!

20. Risotto Primavera with Asparagus, Leeks & Peas.
Nothing great. And the instructions were really confusing... plus I have no idea why they have it served on a bed of greasy spinach, which was kinda gross. Won't be making this one again.

21. Coconut-Peanut Rice Noodles with Blistered Zucchini & Green Beans.
This is the first time I ordered a duplicate recipe... something I wasn't planning on doing except... well... quarantine and not wanting to go to the grocery store. It was their AMAZING Coconut-Peanut Rice Noodles with Blistered Zucchini & Green Beans that I loved so much the first time. THIS TIME when I made it, I held back half of one of the Sriracha packets because I felt the full amount overwhelmed the peanut butter flavor. FLAWLESS! PERFECT! AMAZINGLY BALANCED NOW! When I make this on my own, I will switch to blistered green beans only. I am getting a bit tired of the way Martha puts zucchini in everything, and I think it lacks the flavor that green beans have.

22. Fresh Fettuccine Alfredo in a Hurry with Baby Kale Salad.
I hate to say it, but this entire meal was kinda embarrassing. First of all... this was a lot longer process and a lot more difficult to make than ACTUAL FETTUCCINE ALFREDO! The real recipe is fettuccine noodles with butter and grated parmesan AND THAT'S IT! If you make it any other way, IT'S NOT FUCKING FETTUCCINE ALFREDO! No cream. No lemon and garlic and other extra shit. It's parmesan and butter. Period. And I would know... I've eaten at the restaurant where it was invented several times when visiting Rome! But this? Just no. Instead of fettuccine noodles, there I was cutting up pasta sheets AGAIN. Instead of a load of parmesan, you get two tiny squares to grate up. Instead of butter you get mascarpone cheese, garlic, and LEMON?!? The result is a bland, senseless pasta fiasco that should NEVER be called "Fettuccine Alfredo." Luckily I had some extra parmesan to throw on top for SOME added flavor. And don't get me started on the Baby Kale Salad. Yet AGAIN Martha wants you to toss the shit with oil. I am so sick of fucking greasy lettuce in these meals that I couldn't stomach the thought of it. And so I dumped a bunch of French dressing on top to help cover up the kale. ATTENTION MARTHA STEWART... OTHER SALAD DRESSINGS EXIST OTHER THAN OIL. HOLY SHIT!!! From now on I will be looking at the recipes very carefully instead of just clicking stuff that looks good. I thought this was going to be a simplified one-pot recipe for Alfredo or something. Turns out it wasn't even the dish advertised.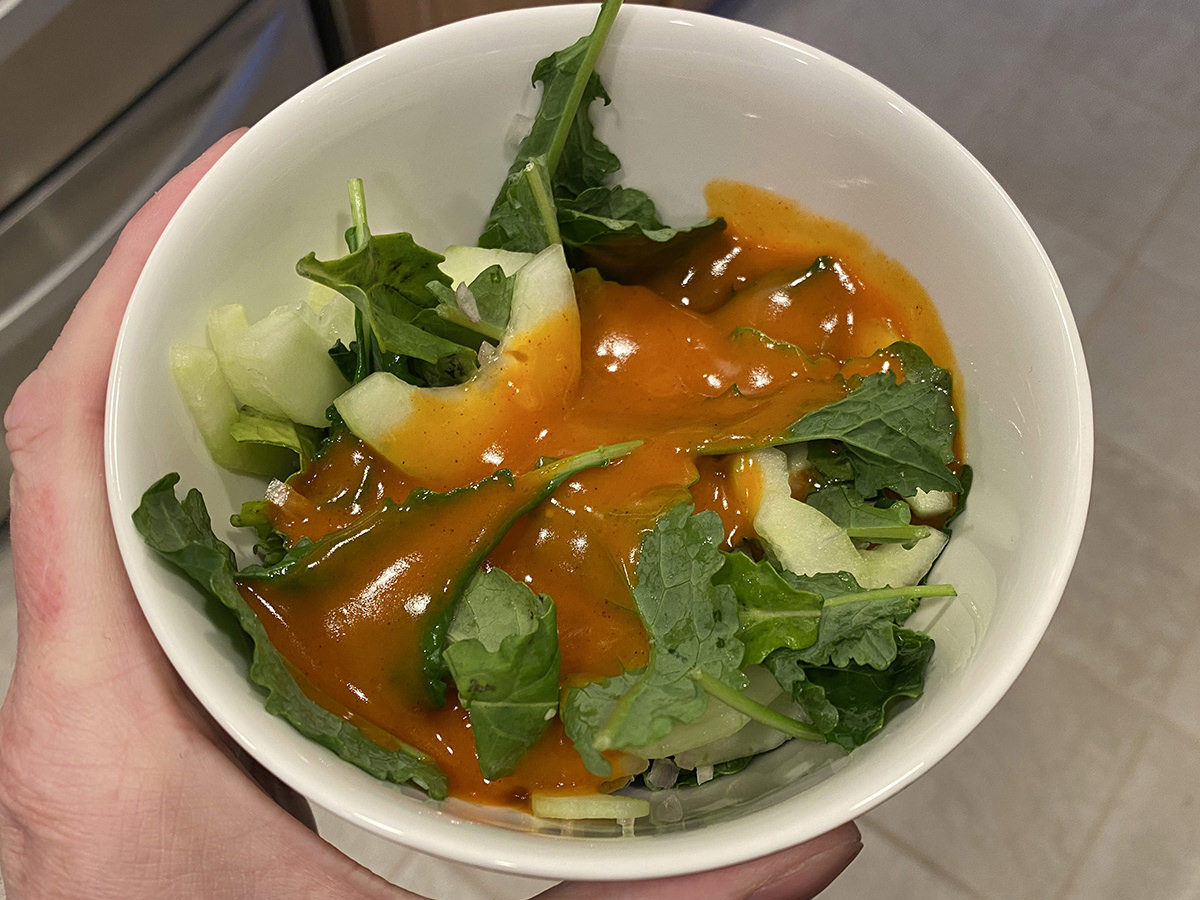 And I guess that's the end of that.