I bought a NAS (Network Attached Storage) in order to access my work files from anywhere and store all my media. It's been working (mostly) flawlessly and has been a real convenience. But over the last couple weeks I've been having power brown-outs which cause my NAS to go down. And every time that happens I have to rebuild everything and run a file integrity check. It's a real pain because my files are inaccessible for hours.
My power has gone out maybe twice in the five years I've lived here. I don't know what's changed that suddenly it's been so unreliable, but I decided to buy a UPS (Uninterruptible Power Supply) for my NAS. That way the battery in the UPS can power my NAS through a brownout. And if the power goes out, the UPS is smart enough to talk to my NAS and tell it to shut down safely before it runs out of battery.
I ordered a CyberPower 800VA/450W unit for $85 because it was more than enough for my needs. It was also small enough to mount behind my media center. Or was it?
NO! NO IT WAS NOT!
I didn't have enough solid material on the media center to mount something so heavy. So I claimed the draw next to my NAS Drawer and made it into a UPS Drawer...
My NAS, Internet Router, and Smart Home Hub are on battery backup on the left. Other devices are surge-protected but not backed up on the right. Now during a brownout or blackout, my NAS files will be safe and I'll still have internet (assuming the power outage doesn't take out my fiber). Nice!
Every time I want to change the electronics on my media center, I end up ripping everything out and cleaning up the wires on the back. Believe it or not, this mess is half the wires I used to have before I merged some devices, got rid of satellite television, and left my Nintendo Switch as my sole video game...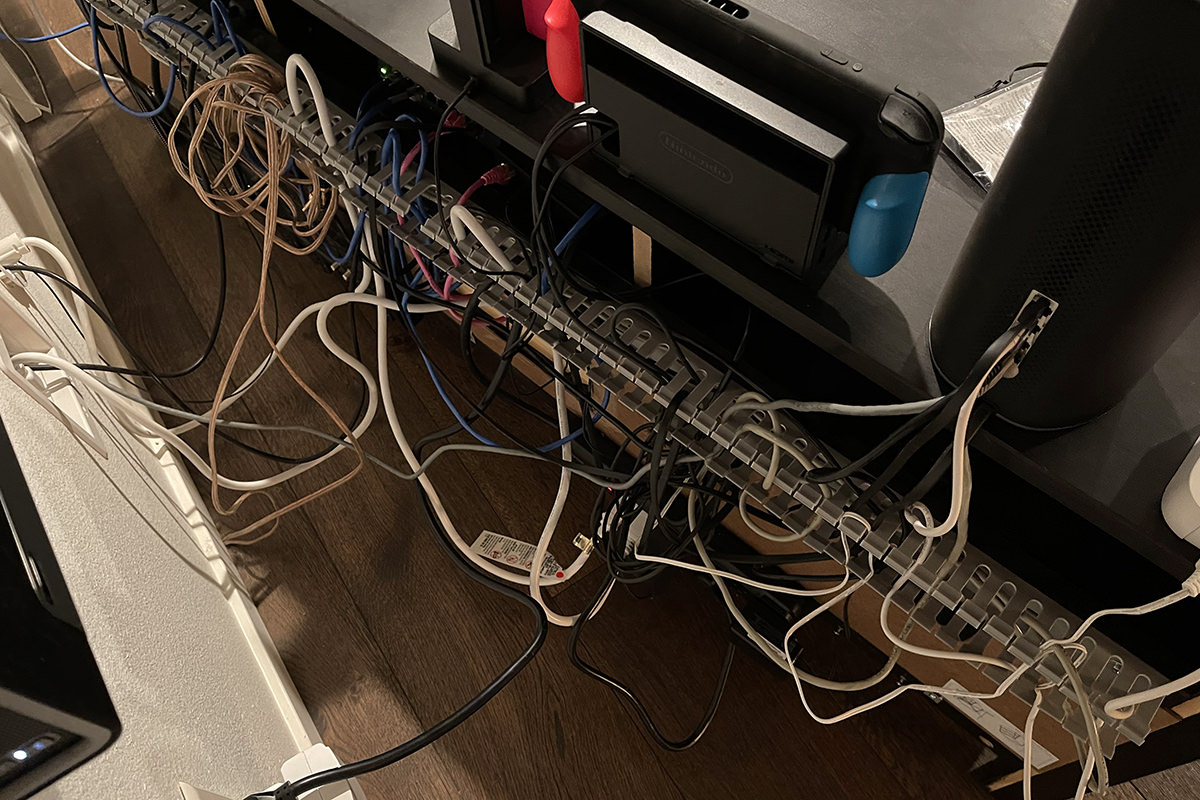 Something I thought would take me an hour ended up taking just over three hours. But it was worth it because after plugging in a USB cable from my NAS to my UPS it was recognized right away...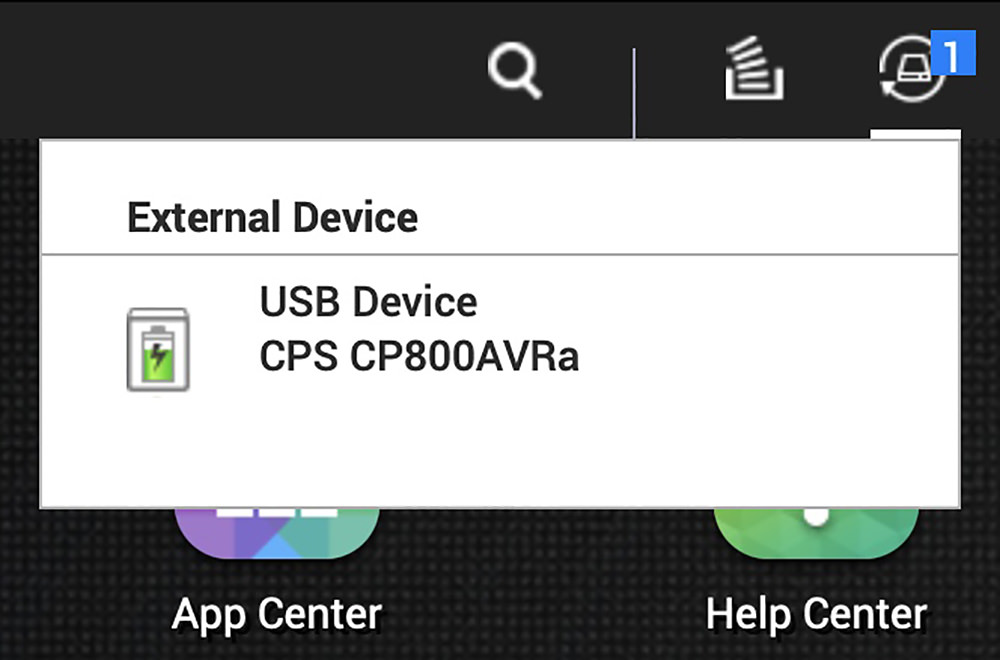 According to the NAS control panel, I have over an hour of battery backup power available. My guess is that the addition of an internet router and smart home hub will knock that down to about 45 minutes. Which is plenty of time to survive any brownout and most blackouts...

$85 plus tax was certainly more than I wanted to spend on this thing... but it's a huge weight off my mind to know that my NAS files will be safe when there are power problems.
Here's hoping that everything is working correctly. I'm sure I plugged in something wrong somewhere.