Posted on Monday, August 1st, 2022

September 21st.
Cannot possibly enunciate how badly I want to see this series. I haven't loved many of the Star Wars movies after The Empire Strikes Back... but Rogue One is definitely a huge exception, and Cassian Andor is a big part of the reason why...
No K-2SO in the poster. I'm guessing that he comes along shortly. Or at the end of Season 01...
Apparently there are three planned seasons... ever-escalating quicker until the series matches up to Rogue One.
Posted on Tuesday, August 2nd, 2022

This morning I woke up and really, really wanted a toasted bagel with cream cheese. Fortunately, I had both. Unfortunately I had a very busy morning and didn't have time to fix one up before I left the house for work.
But I never stopped wanting that dang bagel!
All day at work. All through my errands after work. Right up through the evening when I finally got home... that bagel was all I could think about. And so that was my dinner. Toasted to get it crusty then microwaved for 10 seconds to get it softened. Then schmeared with cream cheese. It was perfect.
And now I feel as though I have nothing left to live for.
Except chocolate ice cream for dessert, of course.
Posted on Wednesday, August 3rd, 2022

For much of my adult life I've lived in upstairs apartments. Spider sightings were blissfully rare, and I never had to worry much about creepy-crawlies. Then six years ago I moved into my current home which is at ground level. And while there's not a lot of spider activity, there's more than I've been accustomed to. Much to the delight of my cats, who thrill at playing with a spider for a while before ultimately eating it then puking it up.
I don't want to kill anything, but I don't want to have to clean up cat puke either, so I invested in a box of those tiny paper Dixie cups specifically to be used for catching bugs and transporting them outside. They work great, and can be tossed afterwards so I don't risk dying from spider germs being deposited on my drinking glasses.
Today I found a weird tan spider by my cloak closet and went to get a Dixie cup so I can take him outside. After putting him in the shady part of my flower garden, I decided to count how many cups were missing so I could determine how many spiders I've saved over the years.
The answer is thirty-four.
That's thirty-four times I made the choice to not splat a spider with my shoe but instead set him free. I'd like to think that there's some future karma benefit at work here for me here... but the fact that I'm lucky enough to have a home in the first place is enough for me.
Posted on Thursday, August 4th, 2022

I had an 80's channel running while working tonight and was mostly able to ignore it until the song Time and Tide by Basia dropped. "Whatever happened to her?" I wondered... as I opened a tab to Google. What I found out that she never stopped making music. Her last album, Butterflies, was released in 2018. What's so amazing is that she still sounds incredible. How in the heck did she ever drop into obscurity with her level of talent?
Of course I could say the same for dozens of other musicians (at the top of my list would be a-ha, who is seen as a one-hit wonder for Take On Me, but had even more amazing tracks afterwards).
How she started...
Where she ended up (circa 2009)...
1987 seems like it was just yesterday. Time and tide really does wait for no man.
Posted on Friday, August 5th, 2022

Sandman (on Netflix) is a fantastic adaptation of one of my favorite comic book series. And something I never thought I'd see happen despite numerous attempts to turn it into movies.
The 10-episode series is loyal to the source material... almost to a fault. There are segments which blew by in the comic at a brisk pace which have been dragged out to tedium to fill a one-hour runtime, and it hurt the series a bit. As an example, I wish I could have watched the fifth episode in 3X speed instead of the Netflix max of 1.5X because it was so slow and so tedious... attempting to fill 50 minutes with material that would have been a stretch at 20.
Much ado has been made about the "gender-swapping" and "race-swapping" of various characters. This is a bunch of rubbish, because these are not real-life people being portrayed, but fictional characters. "Death" being Black doesn't change a thing, and the actor they got to play her is fantastic, which is all that really matters...
Probably the biggest "controversy" (if you can call it that) was casting Gwendoline Christie as Lucifer. Now, in the comic book, it was never a secret that Neil Gaiman based his Lucifer on David Bowie at his most androgynous. So casting a woman... especially one as incredibly talented and nuanced as Gwendoline Christie... is not a stretch at all. I mean just look at this...
The casting of this series is impeccable... with one minor exception. I thought Patton Oswalt was distracting as Matthew (much as I love him in other stuff). But otherwise even small roles were cast with such care, and it enriched the series in every way.
So... yeah... worth the wait.
If you're a fan of the comic, you've likely already watched it. If not? Worth a look for sure.
Posted on Saturday, August 6th, 2022

Always looking for new things to entertain my cats, I purchased a big "puzzle box" for treats that they can poke into. Figured it would be a more interesting time for them than just putting treats in a bowl.
Both cats were intrigued. At first.
But after a while Jake found that he could just wait for Jenny to pull out treats, then attempt to take them from her. Surprisingly, she never got all that upset about it... she would just go poking around for another treat. To her, the challenge was as important as the treat...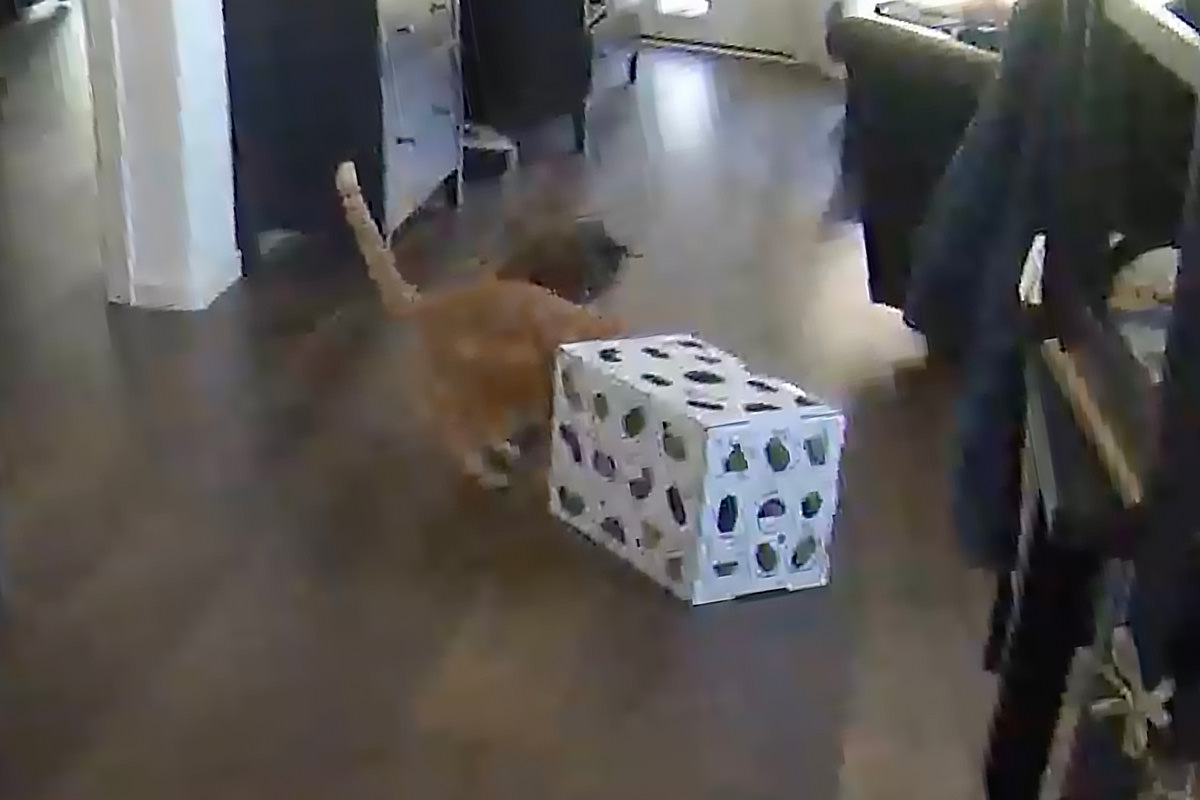 Eventually Jenny started waiting until Jake was not in the area before she would go back to digging for treats...
Earlier this week I noted that Jake was laying down chillin' with Mufasa...
It was funny to me how Mufasa was sitting upright. I thought it was nice how Jake set him up like that. But then I took a look at the security camera footage and saw that Jake threw Mufasa down the stairs and he happened to land. One could almost say... he set himself upright, because just look at this!
GHOSTS!
Or maybe not. I think that my cats would let me know if we had ghosts.
Posted on Sunday, August 7th, 2022

World War III is back on the table thanks to politician idiocy, but don't let that harsh your mellow... because an all new Bullet Sunday starts... now...

• Wedding! To my fellow Hallmark movie nerds... Wedding Season on Netflix. The concept has been done to death, but this one is way too cute to miss...
I love how Netflix gives a good budget to their movies like this. It makes all the difference in diferentiating them from Hallmark.

• Star Wars Summer! The LEGO Star Wars Summer Vacation Special has a gem of a Weird Al song attached to it, and the video is right here...
Whether you're a Star Wars fan or a LEGO Star Wars fan or both... the special is worth a look! Find it on Disney+.

• Eternally Again! Patton Oswalt leaked that they are working on another Eternals movie. Good. Now leave powerless, annoying Sprite the fuck out of it (or kill her to start off the film). Leave Ajak dead. Leave Ikarus dead. And as much as I loved Gilgamesh, leave him dead. Then kill off Druig (or turn him into the full-on villain he is). Focus on Sersi, Thena, Kingo, Phastos, and Starfox. FIVE characters instead of however the fuck too many were in the first film. Marvel needs to get over themselves that Eternals was an epic masterpiece and come to terms with the fact that they created a bloated, scattered, mess of a film. Avengers Endgame had DOZENS of characters and felt more focused. Don't get me wrong... I enjoyed Eternals and didn't think it was as awful as many people did... but it could have been SO much better. I do hope that Chloé Zhao comes back to direct because her work is so beautiful... but don't force her to cram so much shit in her film that it gets so very sloppy.

• Vacation! This is so accurate as to sting a bit (here's a link in case TikTok is being a dick)...
I haven't had a vacation in three years. Sure I have the hours... but I'm always too busy to actually use them.

• Trash! I will keep saying it... Nancy Pelosi is garbage. Everything wrong with government is right here (And here's a link in case TikTok is being a dick)...
Like most of our politicians, she doesn't give a FUCK how many people she hurts so long as she keeps grabbing that money and power! And she doesn't care if she starts World War III or tanks our stock market to get it.

• PAID! I'd like to leave this Bullet Sunday on a good note... I paid off my blue iMac, Lemon, this week!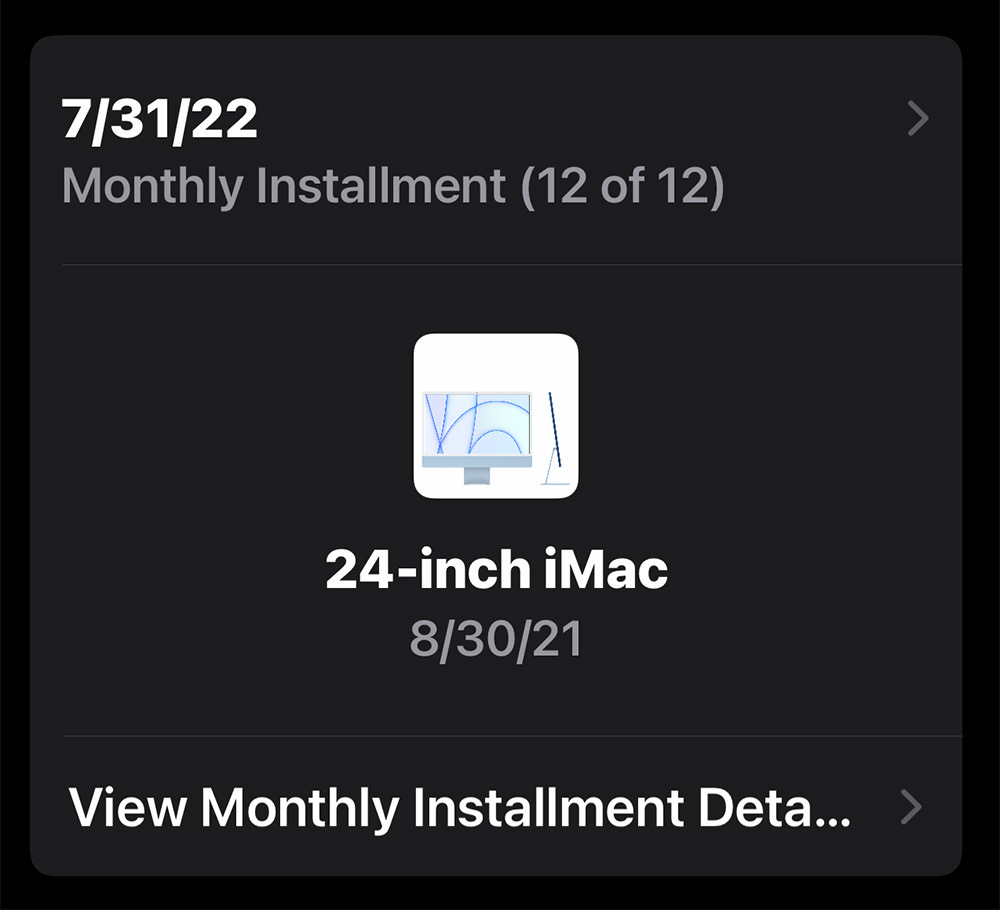 And in two months my MacBook Pro will also be paid off. Which will be very nice. The money not used for making payment can go towards groceries, gas, and everything else that's insanely expensive now-a-days.

TTFN, Bullet fans...
Tags:
Apple Stuff
,
Bullet Sunday
,
Disney+
,
Eternals
,
Marvel Studios
,
Movies
,
Netflix
,
News
,
Politics
,
Television
Categories:
Apple Stuff 2022
,
Bullet Sunday 2022
,
Movies 2022
,
News – Politics 2022
,
Television 2022
—
Click To It:
Permalink
—
0 Comments: Click To Add Yours!
Posted on Monday, August 8th, 2022

I was deeply saddened to learn that Olivia Newton-John passed away today.
I fell in love with her... and fell in love with her hard... while coming of age in the 70's and 80's. I wasn't allowed to go see Grease in the theater (I was 12 years old)... but it was one of the first VHS tapes I rented in the early 80's! That was back when VCRs were so expensive that you couldn't afford to buy one unless you were wealthy. Instead my family reserved the VCR at the local video store to rent over the weekend... then rented a stack of movies to go with it so we could get our money's worth out of the pricey machine rental.
And, yeah, I watched Grease multiple times on multiple weekends. I was never a fan of musicals but... well... Olivia Newton-John. Because, damn...
And I listened to that soundtrack many, many, many, many times.
And then there was Xanadu.
Because of my love of Olivia-Newton John, I begged my parents to let me go see it in the theater when it was released in 1980. I was 14 years old. It was a PG film. My parents relented, and let me go see it with my friends. The movie wasn't great... but I did like it because it played to a trifecta of my loves... Olivia Newton-John, Don Bluth Animation, and Greek mythology. Olivia Newton-John was positively radiant in every frame...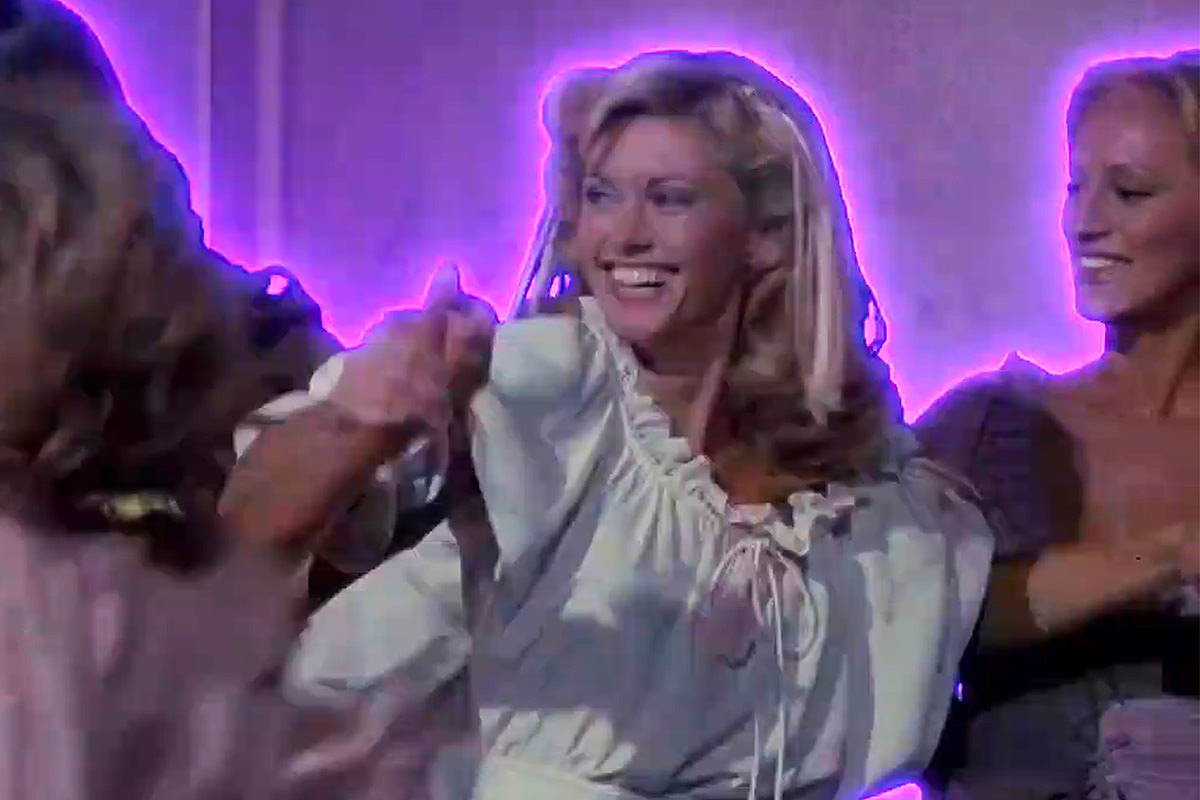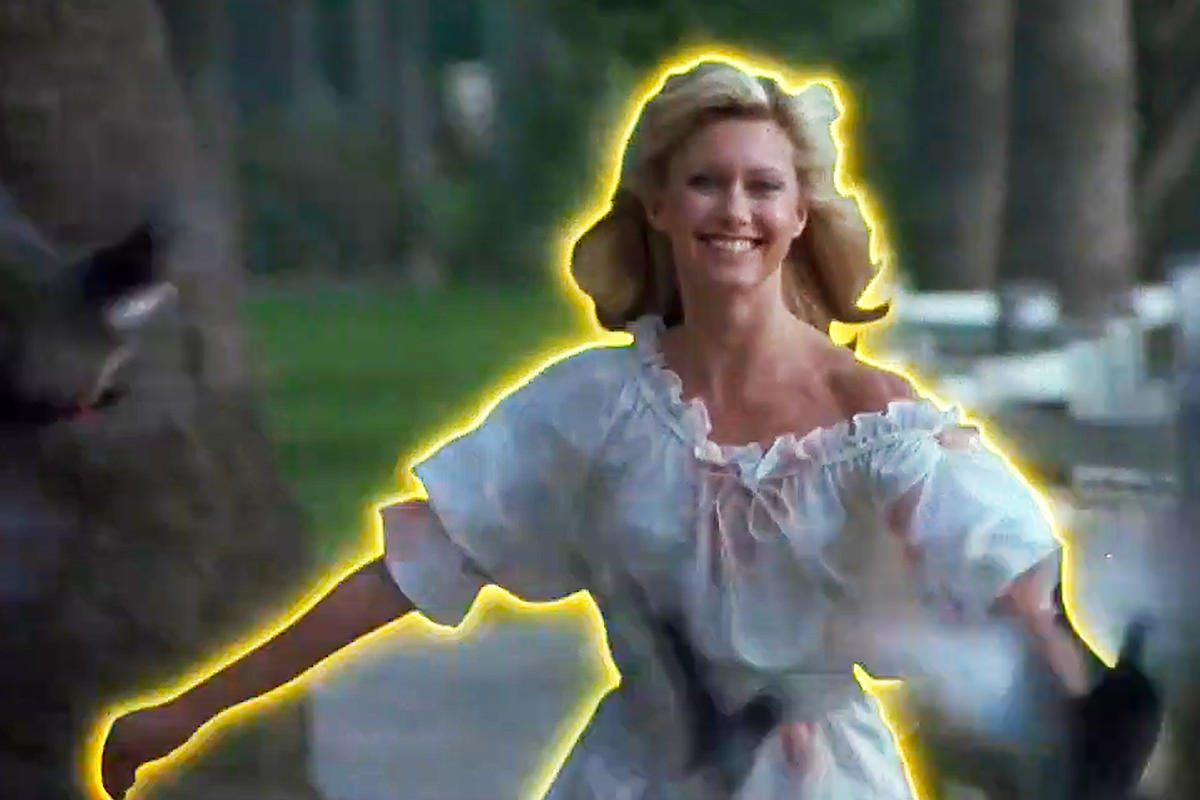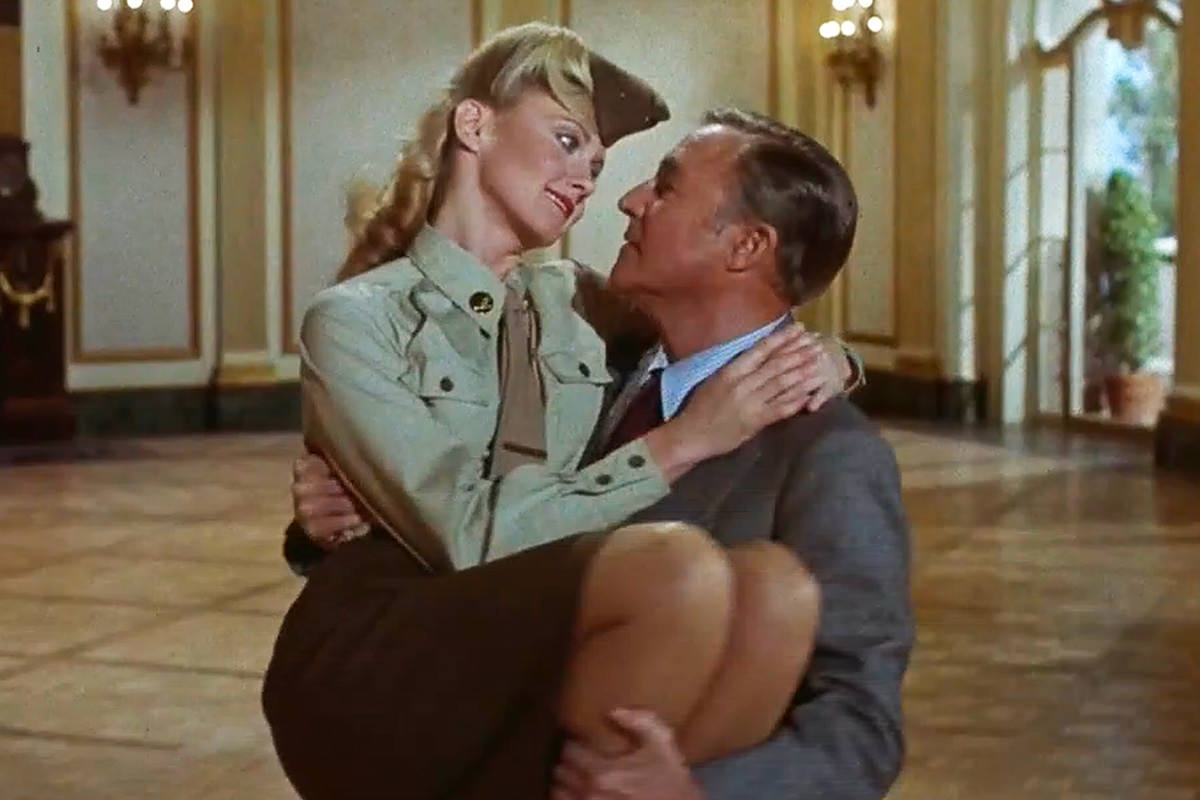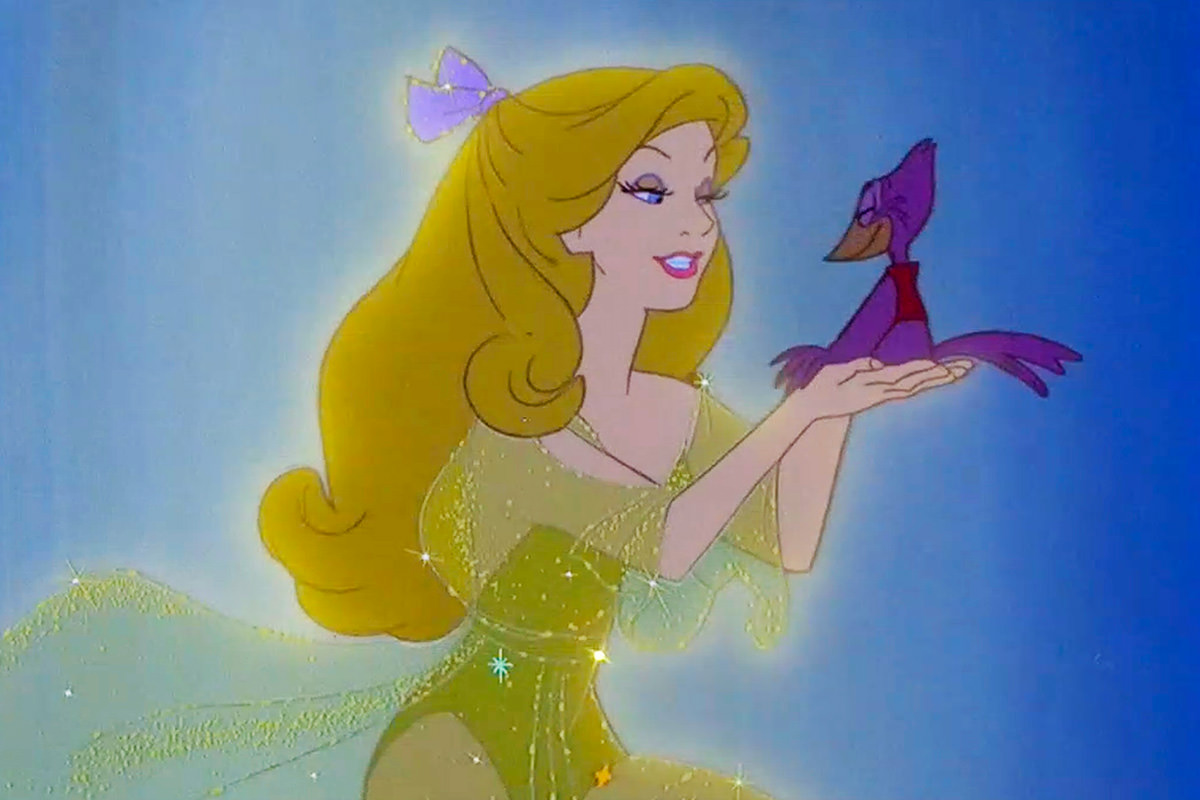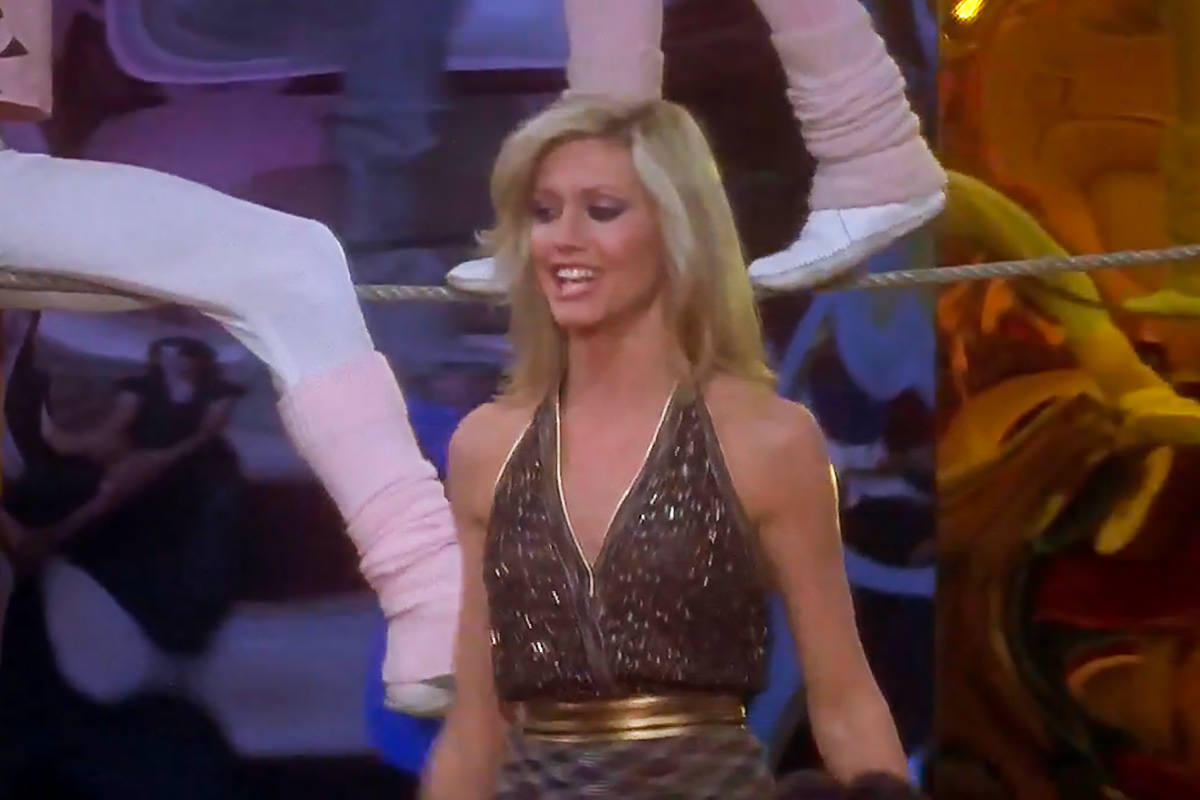 Kira never got to say which muse she was... but she started to say it. Her name started with a "T" which means she was Terpsichore, muse of dance. And while the movie wasn't all that great... the soundtrack was incredible. I played it to death.
In 2020 Olivia made a quick video on the 40th anniversary of the movie... looking as radiant and lovely as ever...
ONJ appeared numerous places over the years. More recently she was a guest-judge on RuPaul's Drag Race and even appeared in one of the Sharknado movies!
As sad as it is that she's gone, she leaves behind music that will carry on for a very long time. And that ain't nothin'. Rest In Peace, Olivia Newton-John, you will be so very missed.