Always looking for new things to entertain my cats, I purchased a big "puzzle box" for treats that they can poke into. Figured it would be a more interesting time for them than just putting treats in a bowl.
Both cats were intrigued. At first.
But after a while Jake found that he could just wait for Jenny to pull out treats, then attempt to take them from her. Surprisingly, she never got all that upset about it... she would just go poking around for another treat. To her, the challenge was as important as the treat...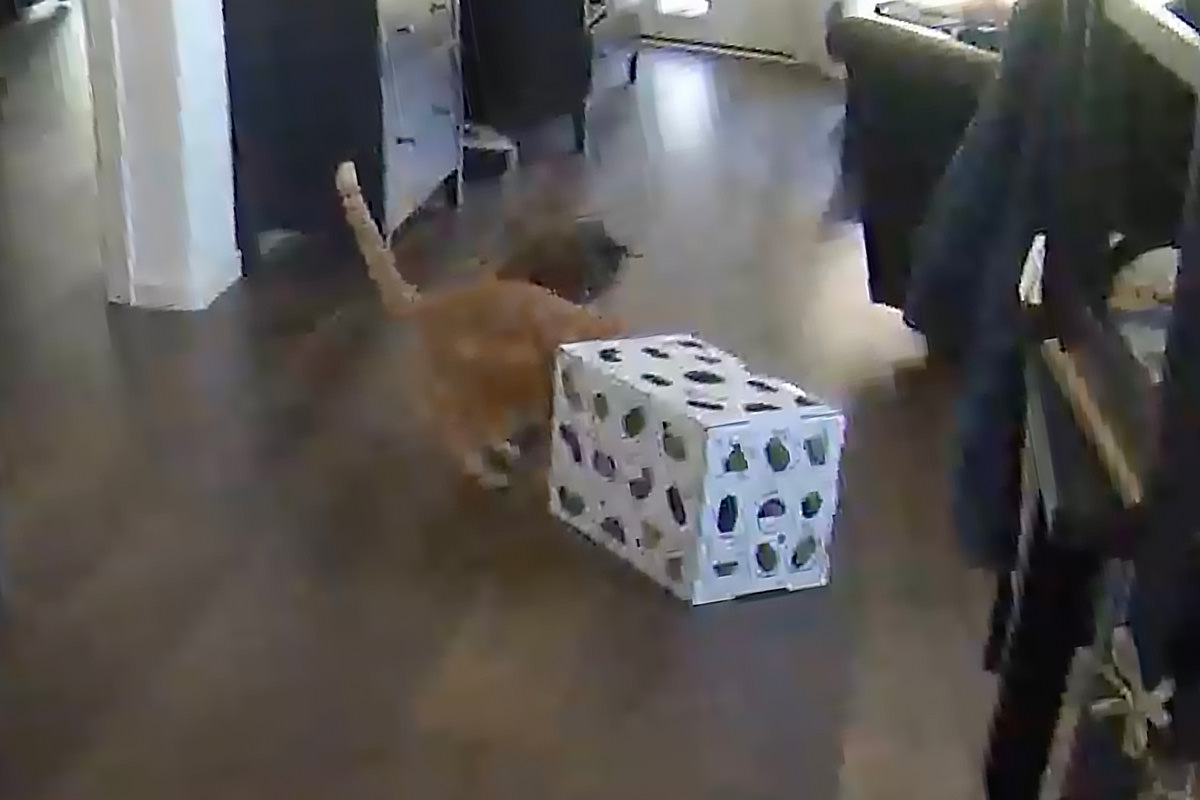 Eventually Jenny started waiting until Jake was not in the area before she would go back to digging for treats...
Earlier this week I noted that Jake was laying down chillin' with Mufasa...
It was funny to me how Mufasa was sitting upright. I thought it was nice how Jake set him up like that. But then I took a look at the security camera footage and saw that Jake threw Mufasa down the stairs and he happened to land. One could almost say... he set himself upright, because just look at this!
GHOSTS!
Or maybe not. I think that my cats would let me know if we had ghosts.