My cats have been a little crazy since I got back from my work trip. I think they must have gotten into some catnip while I was gone. As I type this, they are chasing each other around the house at top speed... and I think it's because Jenny smacked Jake while he was getting a drink of water. It's like she wanted a little excitement in her life, and this was her solution.
Let's see... time to catch up on cat business after the big Blog Outage of 2022 situation.
Did I mention there was a SQUIRREL out on the patio? Boy did that cause a commotion. Jake ran right out to the catio to stalk it...
After the danger had passed, Jenny went out to patrol the catio to make sure that our territory wasn't invaded again. But then she got tired of patrolling and decided to take a nap...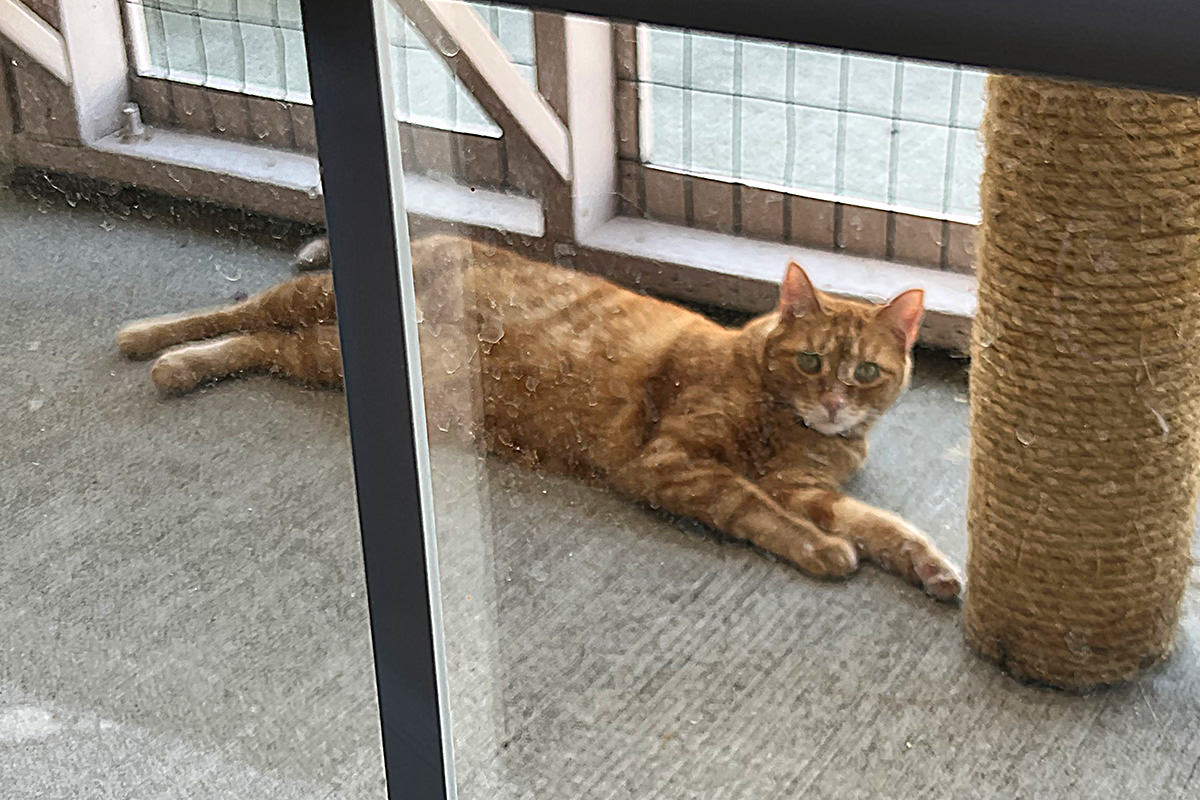 A couple weeks ago I caught Jake sleeping in the chairs that I put upside-down on the table. I thought it looked uncomfortable, so I put a blanket in one of them. Now it's his most favorite spot to hang out...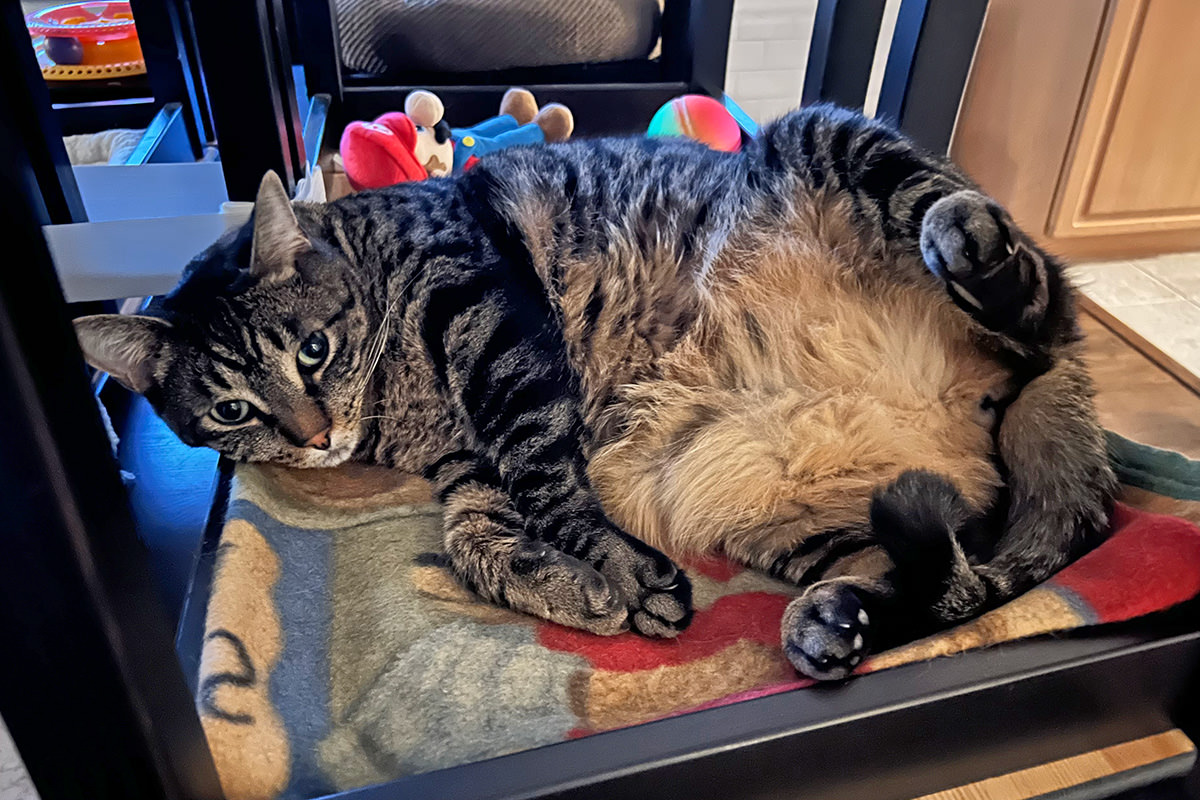 He especially likes it because he can wander around the table and look down to see what's new on the floor...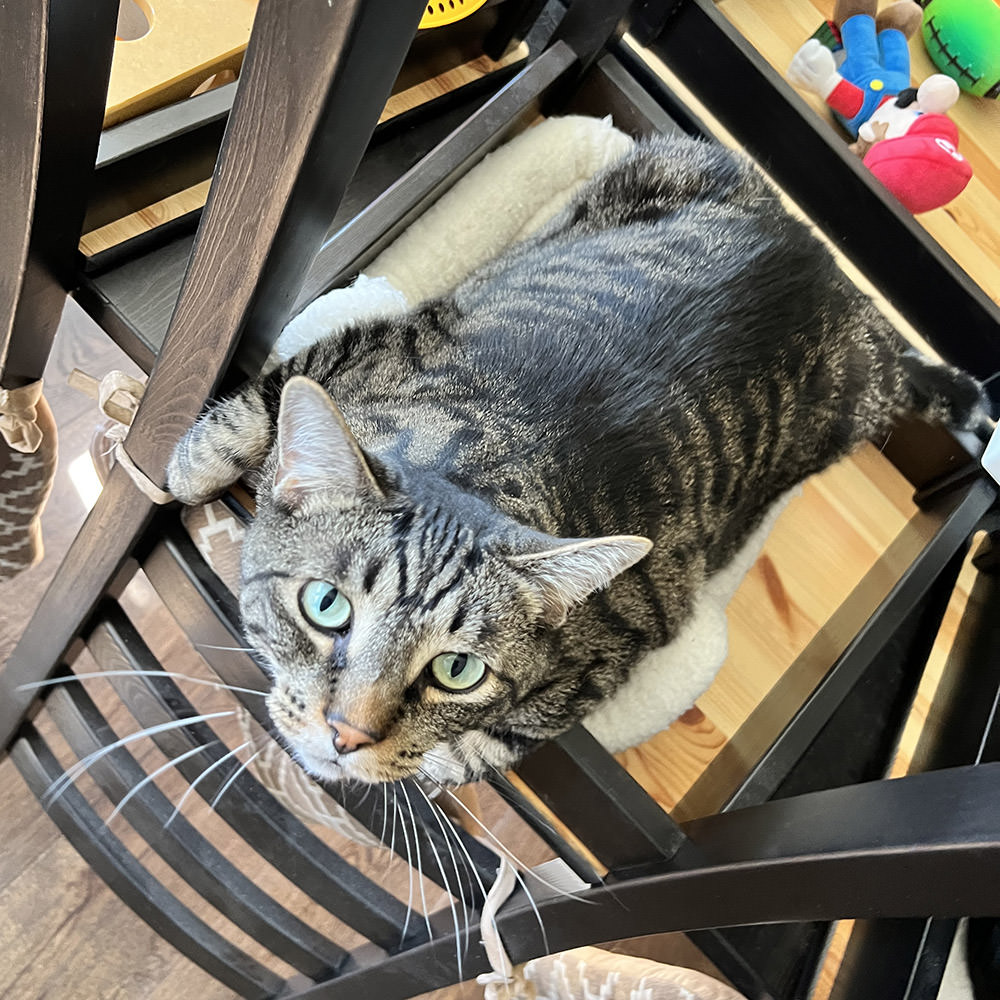 But don't worry... Jake still sleeps in his normal spread-eagle configuration even if he's not in his chair bed...
Jake's a little more attentive when watching TV with me though...
While watching the underwhelming new Netflix documentary, Inside the Mind of a Cat, Jake was more intense than usual when he watches TV, so I left it running even though I wasn't interested in watching it...
And now I get to go clean my garage. Or start cleaning my garage. That's a job that will never be done in one day.