Turns out I only thought I was exhausted yesterday. Because today I found out exactly what "exhausted" really means.
Last night I was quick to take a nap because I knew I was going to wake up to watch the series premiere of She-Hulk: Attorney at Law that debuted on Disney+. Probably a mistake, but I didn't have to be to work until 9:00, so no big deal, right? (SPOILER ALERT: It would indeed turn out to be a big deal). I'm going to reserve comment on the show until we get past this origin episode... but my first impression was very good. I love Tatiana Maslany, and she brought everything you could hope for to the role. A guest appearance from The Hulk didn't hurt matters (where we also get a lingering question answered from the Shang-Chi and the Legend of the Ten Rings credits scene...
But anyway... Could not get back to sleep after hulking out, which ultimately lead to me getting a whopping three hours and twenty-eight minutes of sleep (according to Apple Watch). It didn't help that there were people in the neighboring hotel room who were making lots of noise and slamming doors until 2:30am. Thankfully work went very well, because if things went badly and a fully-functional brain was required, I would have been in deep trouble.
After work I stopped for a road pizza at David's...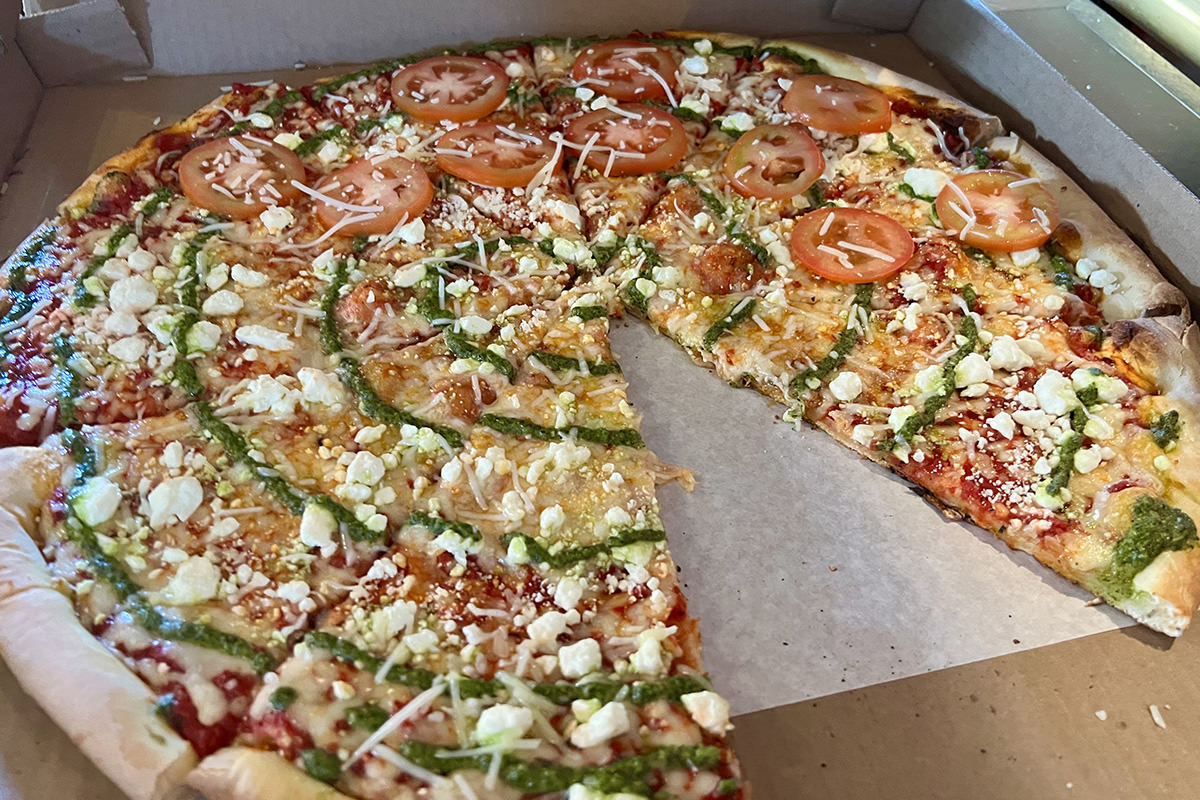 And then I was on my way. Three hours of nothing but this...
Could be worse. It could have been five hours of nothing but that.