Posted on Tuesday, February 7th, 2017

What's the worst possible thing that could happen to you on a Tuesday?
Getting your taco fixin's together for Taco Tuesday and finding out that the cats put the taco shell box back into the cupboard EMPTY so you have no idea that you're out of taco shells and Taco Tuesday is CANCELED!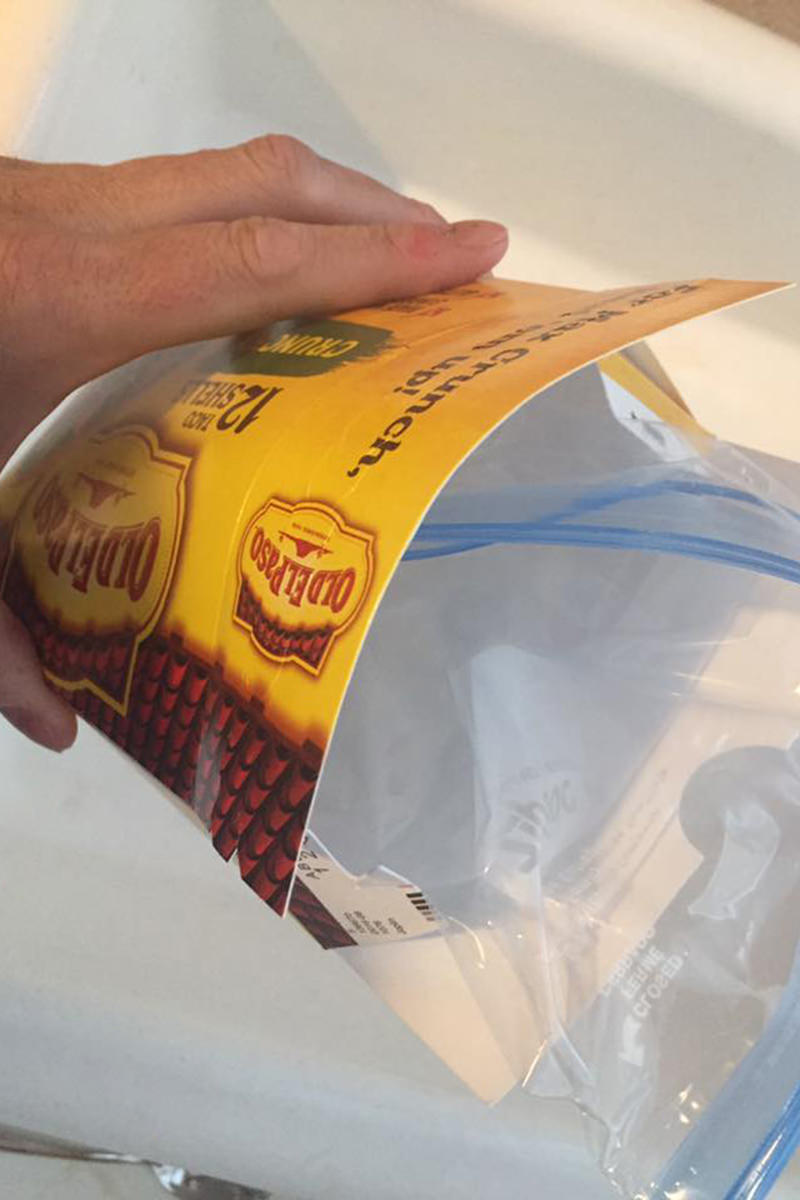 Taco salad it is then.
sigh
Posted on Friday, March 3rd, 2017

Last night at a wonderful early birthday dinner with friends, I had told them how proud I was that I finally managed to get Jake and Jenny trained to not jump on the kitchen counters. Yes, Jake still wanders into the kitchen from time to time but, thanks to sticky mats, his days of climbing over my kitchen counters was over.
And then... less than an hour after getting back to the hotel... I get a motion alert on my iPhone that there's movement in the kitchen. A quick check of the security cameras and, sure enough...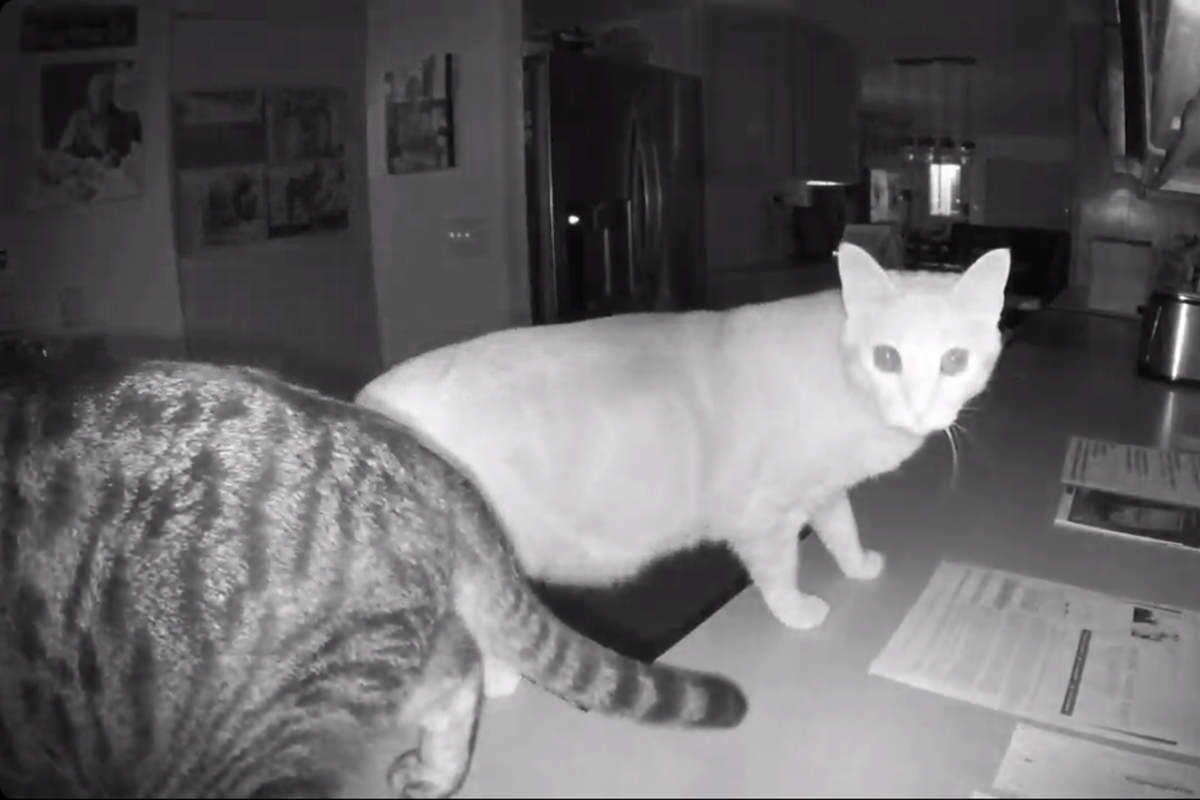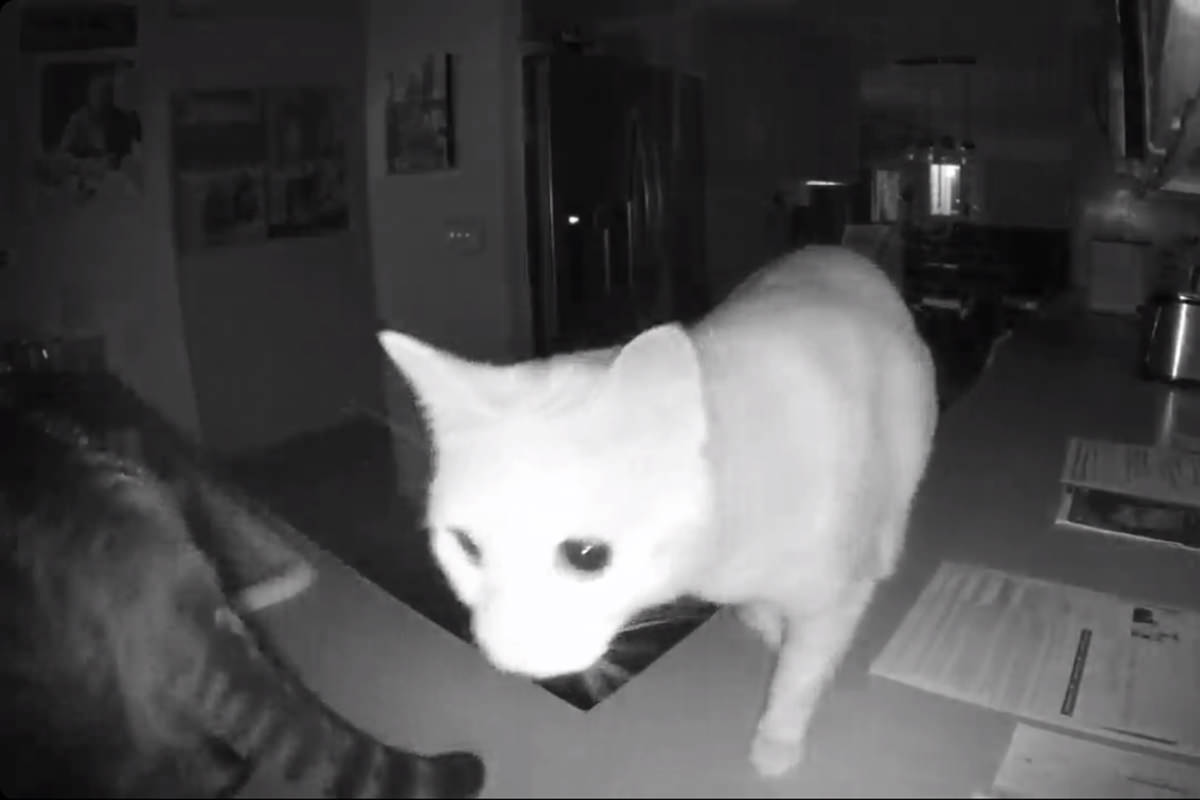 I rewound the footage to see what made Jake suddenly revolt, and was surprised to see that it was actually Jenny who was the instigator. You can see her beady little eyes reflecting in the dark on the refrigerator return before she makes a spectacular leap across to the kitchen counter...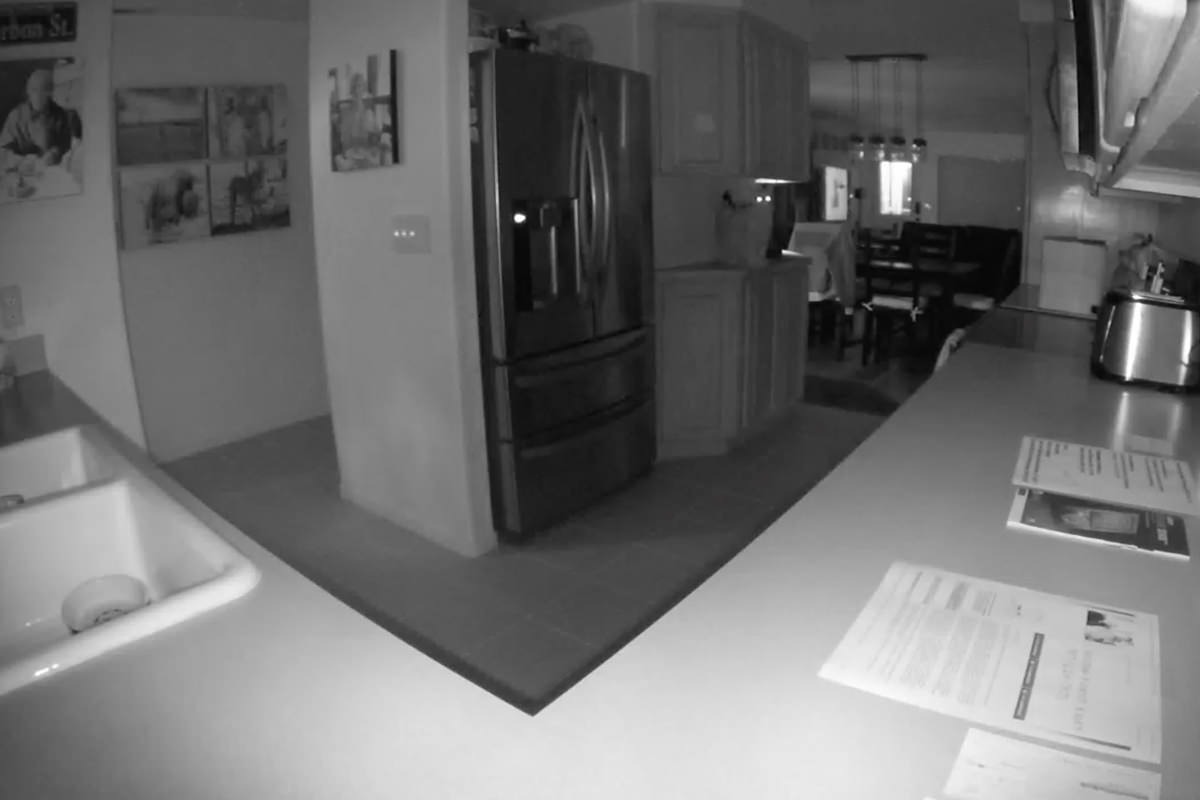 Jake hopped up a minute later...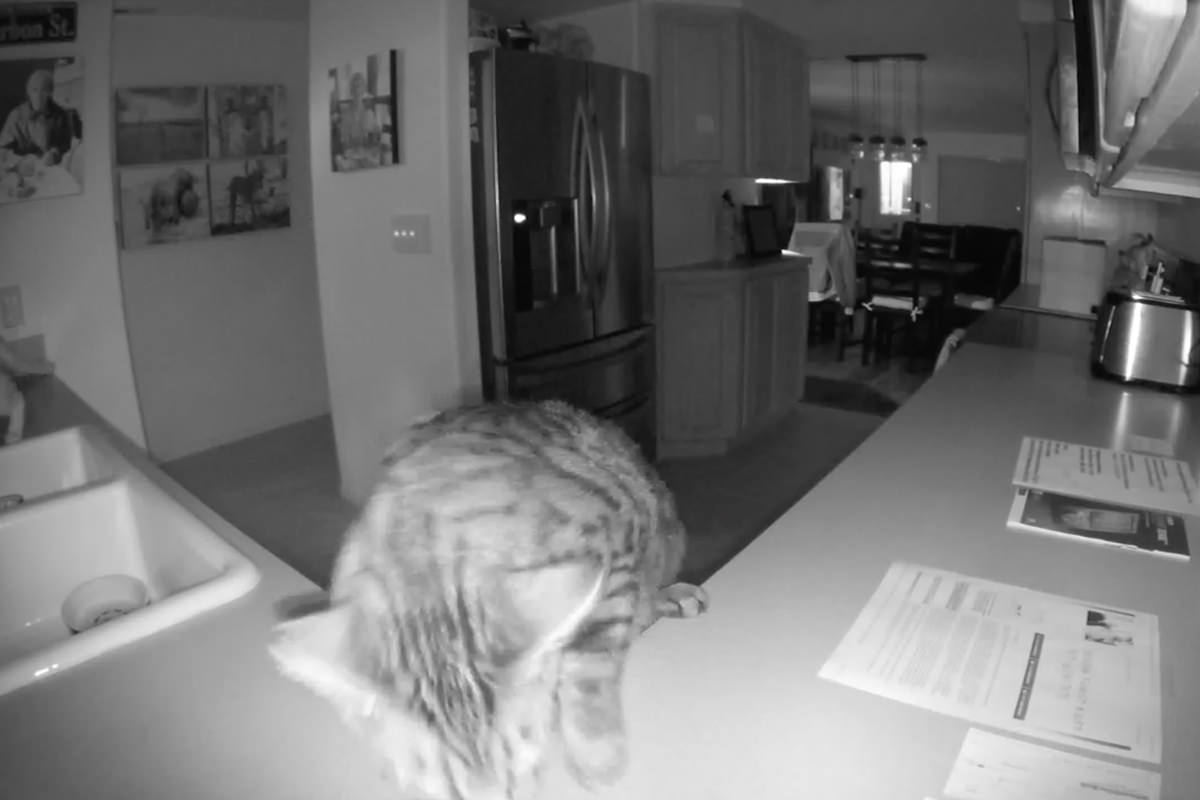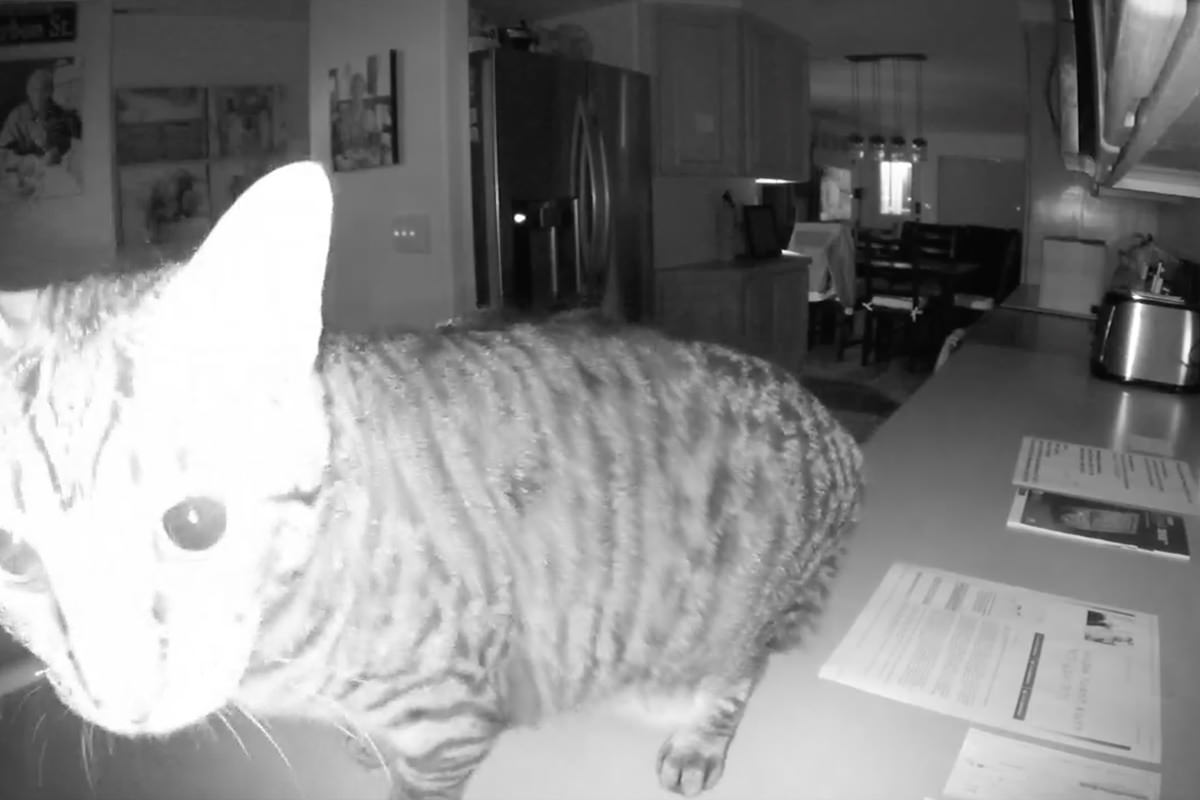 I thought Jenny had hopped back down, but nope... she was over digging in the sink...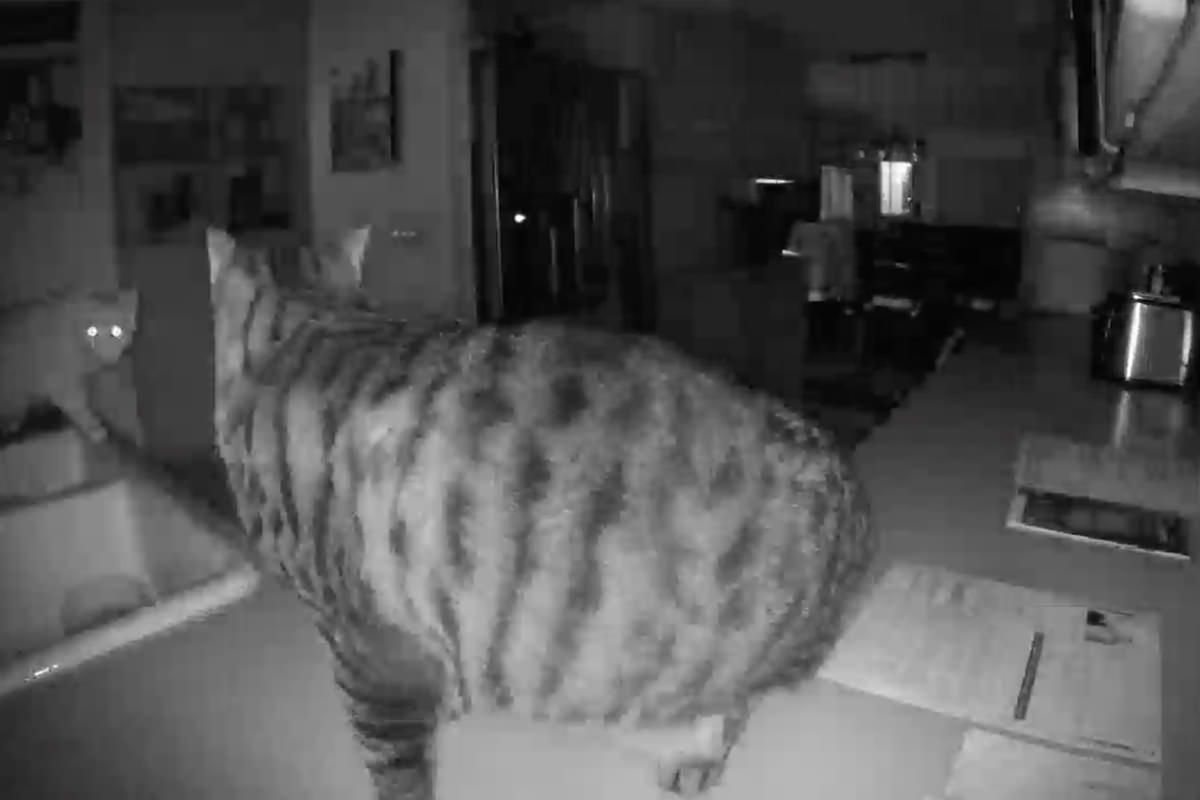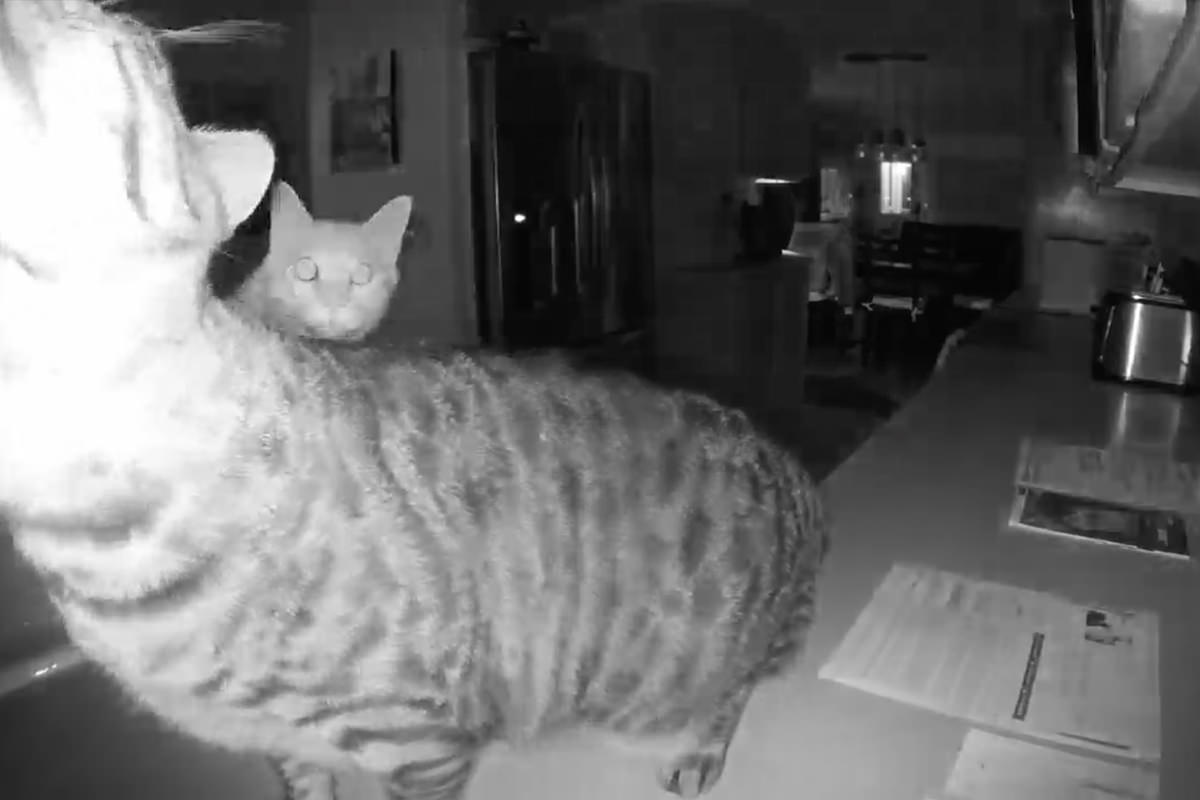 Eventually I started talking to them from the speaker on the security camera, which was all kinds of confusing for them as they started looking around trying to find out where I was. Jake seemed to think I was on the ceiling, but Jenny seemed to figure it out eventually...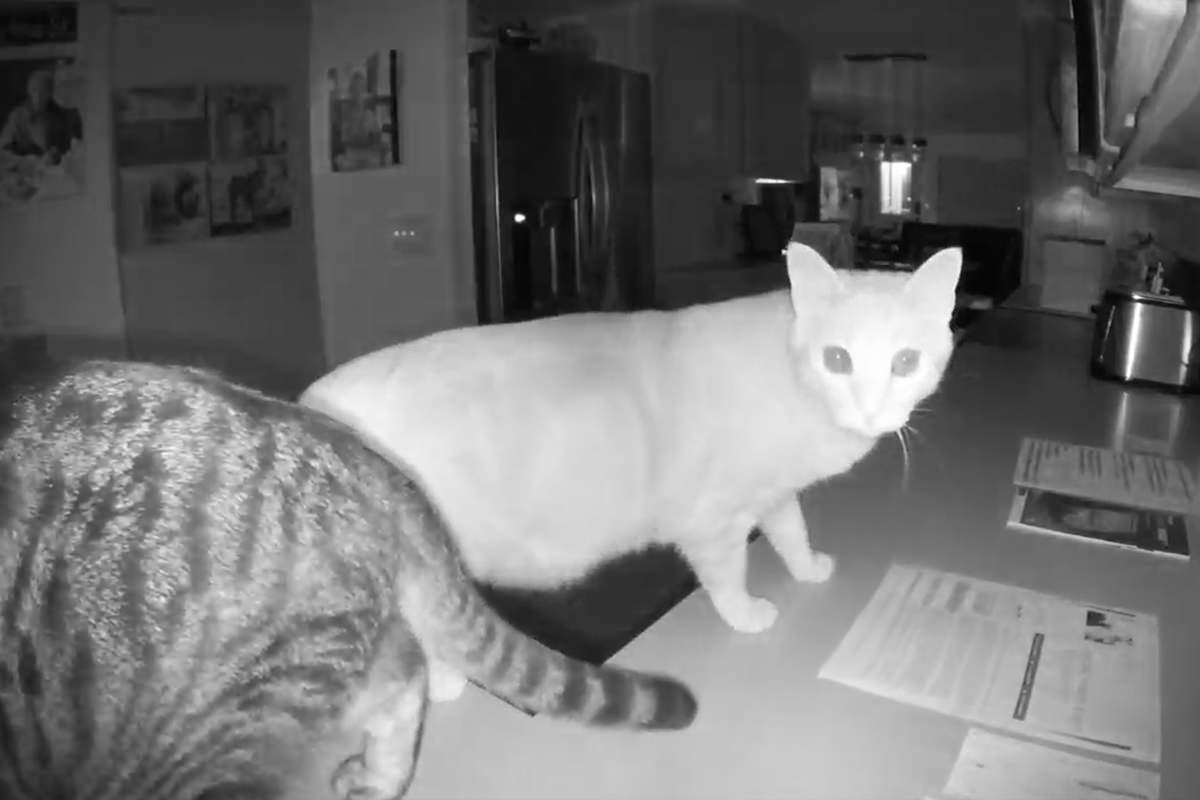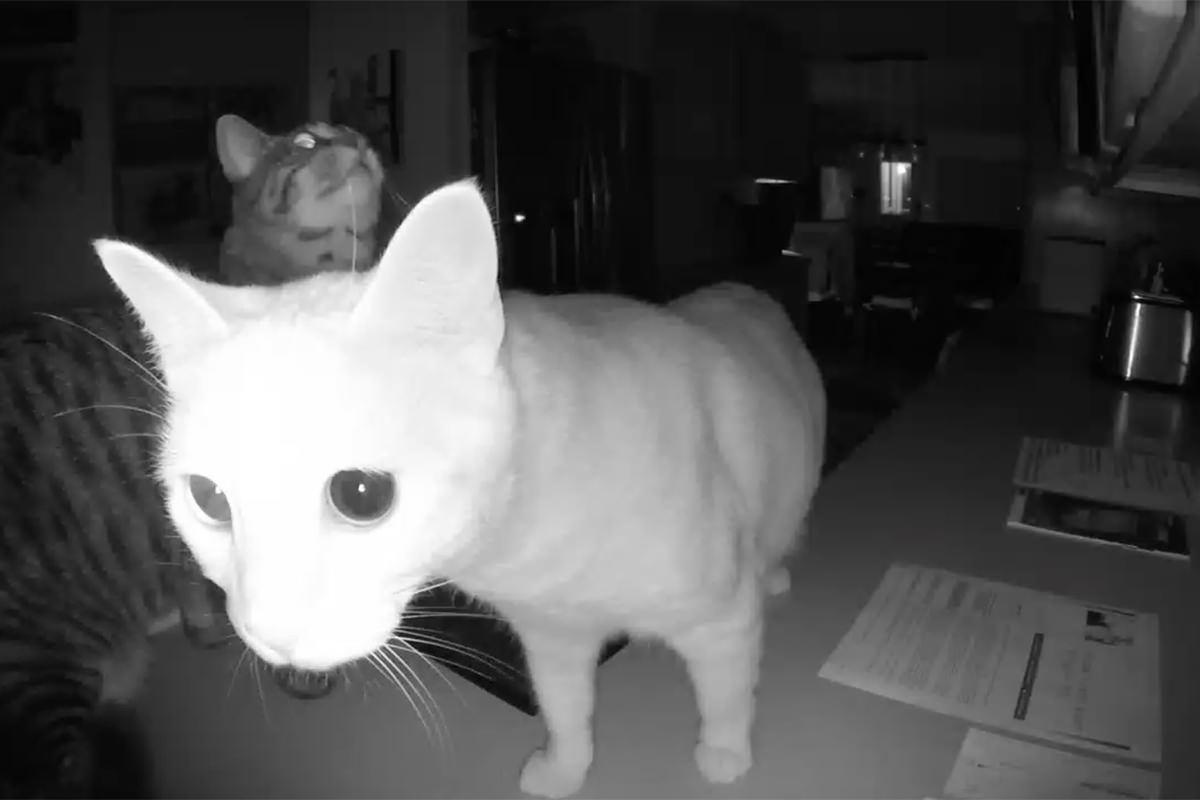 What's weird is that A) The motion alarm did go off, which usually scares them away, so apparently they are immune to that now, and B) My yelling at them to get off the counters through the camera speaker was equally ineffective. Eventually I rang the doorbell, which finally did the trick.
Guess I need to figure out how to tie the motion detectors to the doorbell when I get home.
It also looks like I will be disinfecting my kitchen counters when I get home.
Blargh.

I was pretty much Disney-ed out half-way through yesterday. But the hotel kicks me out in an hour... my ride to the airport isn't here until 3:30... and I have another day left on my park ticket... so I guess I'm going back to Disneyland again today. Oh well. There are certainly worse ways to spend an afternoon.
Still... vacation goals achieved...
Ate lunch at Earl of Sandwich daily. ✓
Ate a Dole Whip Float from the Tiki Juice Bar in Adventureland. ✓
Ate "The Grey Stuff" and Gaston's Brew at The Red Rose Taverne restaurant. ✓
Ate beignets at Jazz Kitchen Express in Downtown Disney. ✓
Didn't kill anybody. ✓
Rode all my favorite attractions (except Pirates and Tower, which were closed). ✓
Until next time, Disneyland.
Posted on Sunday, March 5th, 2017

Pull out your Mickey Mouse ears, because a Very Special Disney-centric Bullet Sunday starts... now...

• I'm Going to Disneyland. Now that Disneyland has no "off-season" and is hellishly busy all-year-long, there's really only one piece of advice I can offer: Don't make your Disney vacation all about standing in lines. Stay multiple days... divide up the attractions you want to see so you're only standing in line for them part of every day... then get the hell out of the parks to have an actual vacation. Go see what else L.A. has to offer (which is a lot)... or just hang around the pool at your hotel. Spending the whole day in a massive crowd at Disneyland is just guaranteeing that you'll need a vacation from your vacation.

• Princess Vader. I honestly can't decide whether this is the coolest thing ever, or just pain wrong...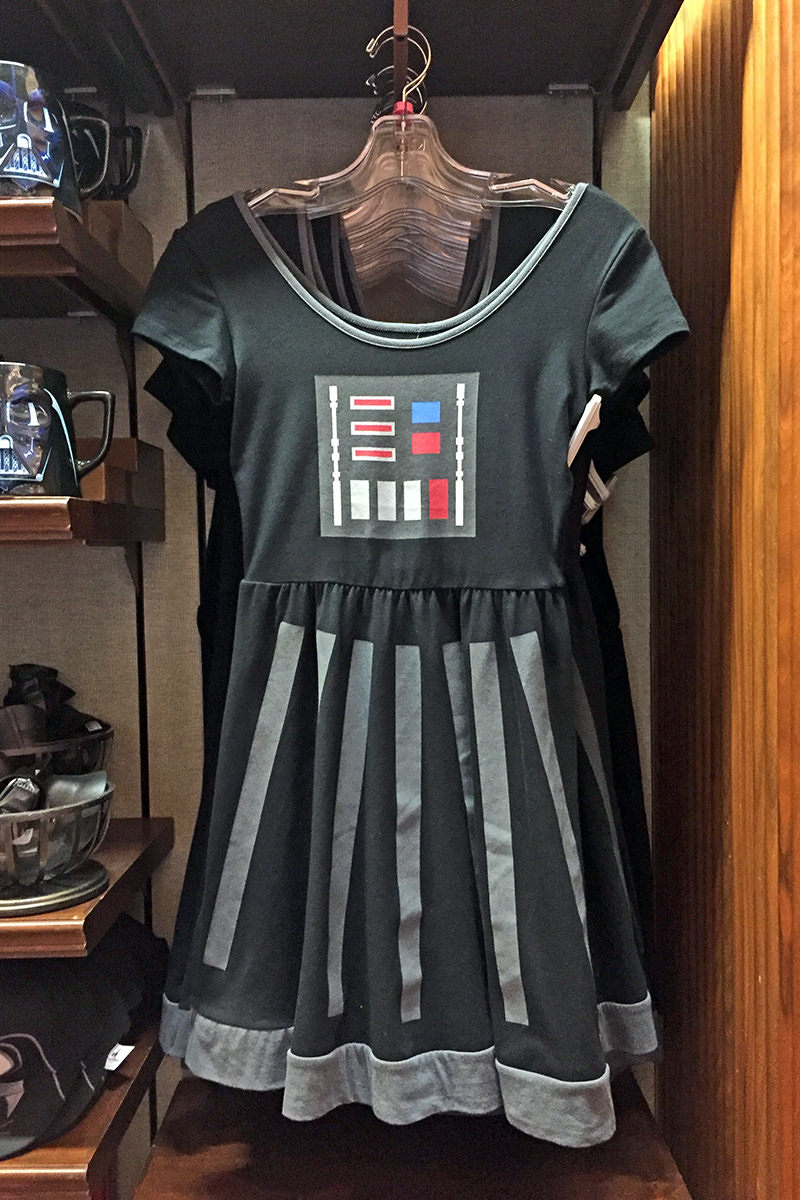 All I know is that Disney's marketing of Star Wars is way off the charts.

• Reimagineering. Earlier this week I brought up the new Star Wars Land additions coming to both Disney parks. This is on top of Disney World getting a Pandora: The World of AVATAR "land" in Animal Kingdom. New stuff at the Disney parks is always great... but I can't help but wonder when rides like Jungle Cruise and Haunted Mansion will get an upgrade. Surely there's a way of remaining true to the original concept while enhancing the attractions with today's technology? Otherwise I have to wonder how much longer they can last. The parks (particularly at Disneyland) do not have infinite space to expand, so the worry is that even "E-Ticket" attractions will eventually be eliminated in favor of something fresh to keep the crowds coming.

• Grey Stuff. Yesterday I mentioned that I checked-off one of my life goals at Disneyland... eating Grey Stuff Gâteau (which they spell "Gateâu") and Gaston's Brew. Nobody seems to know what that meant. Well... "Grey Stuff" is something served to Belle in Beauty and the Beast...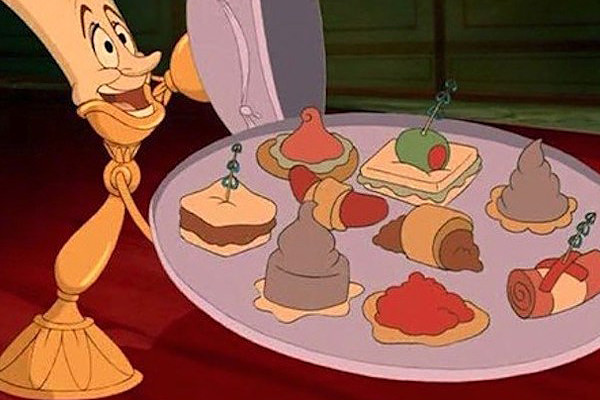 This is what the real-life version looks like from The Red Rose Taverne in Disneyland's Fantasyland (a temporary restaurant re-dress in celebration of the live-action Beauty and the Beast movie coming in March...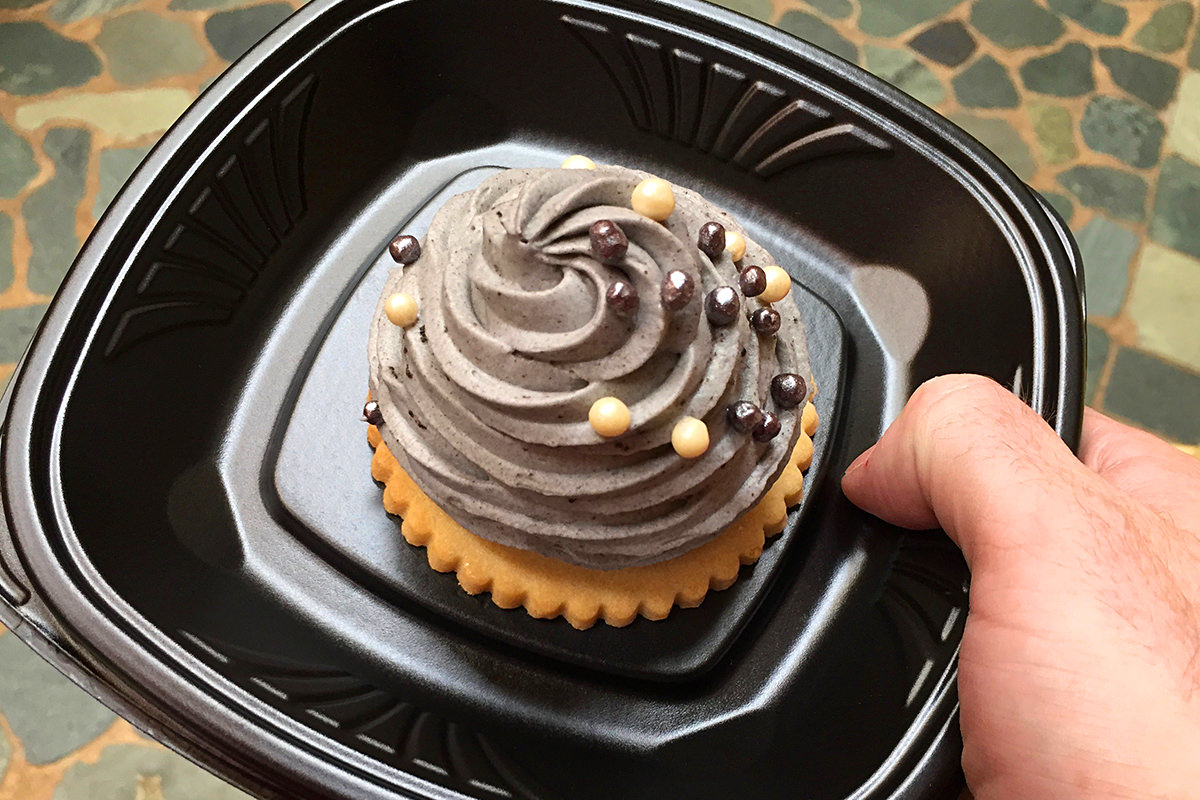 It's a white chocolate mousse that's been tinted grey then heaped on a small red velvet cake that has raspberry in it...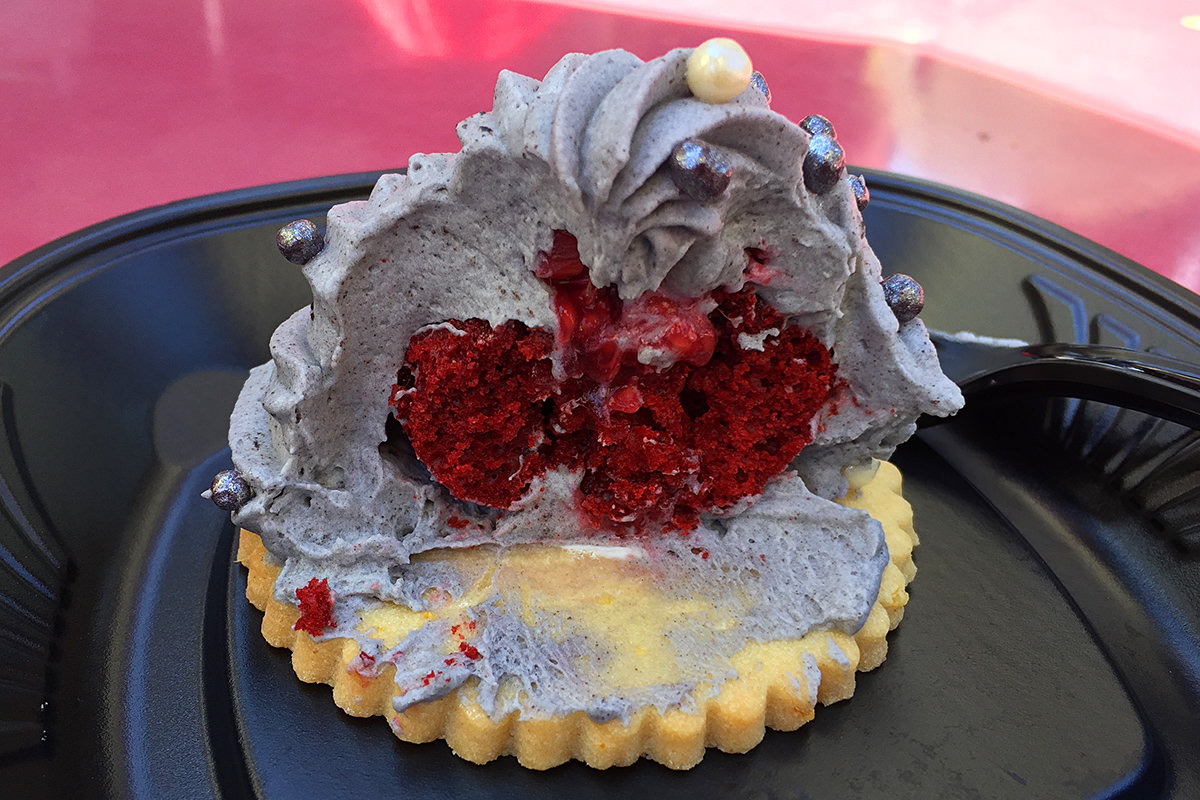 It comes piled on a shortbread cookie that seems to have a rose drawn on it?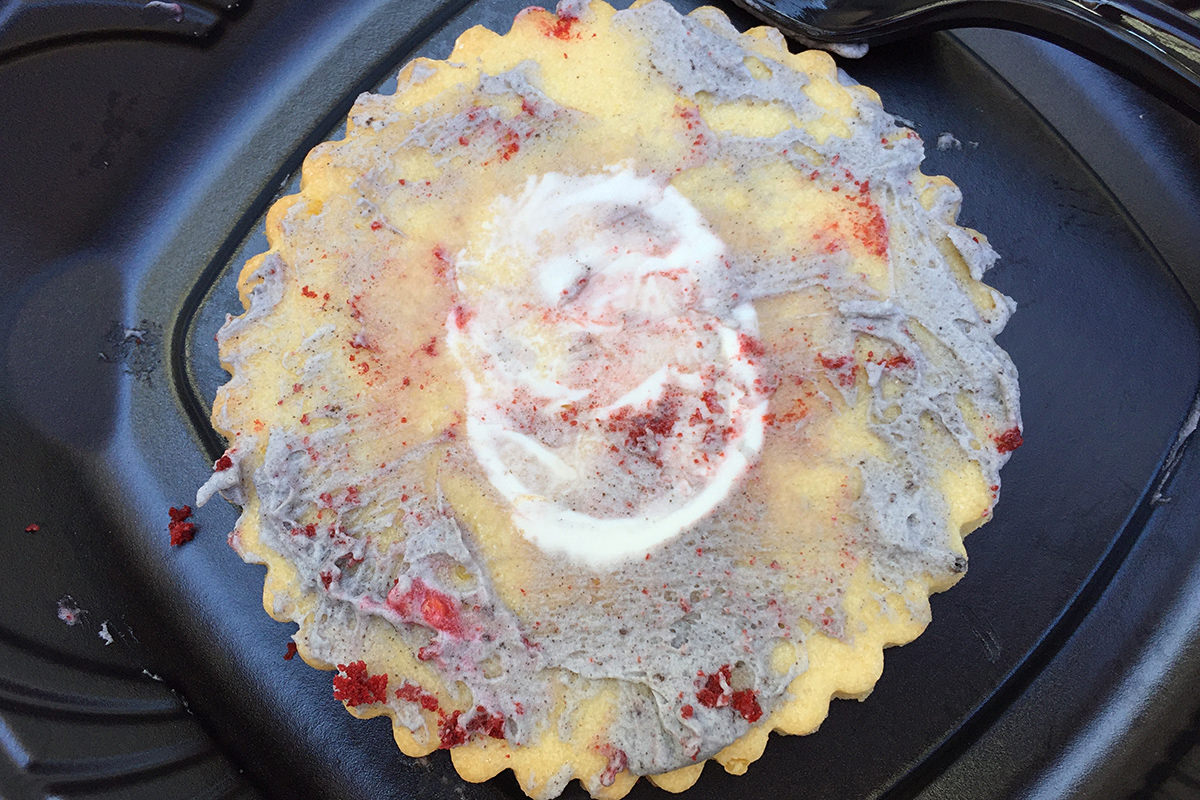 It's not too bad. The cookie is dense and bland rather than buttery and flakey... and the whole ordeal is too sweet for me... but it's totally edible. Gaston's Brew, on the other hand, is excellent. It's apple-mango juice that's topped with a passion fruit foam "head." Something I'm going to have to try and make at home.

• Magical Morning. One of the benefits of buying your ticket to Disneyland online is that you get a free "Magic Morning" on tickets for three days or more. "Magic Morning" means that you get into the park an hour before opening. In my case, that meant 9:00am instead of 10:00am. This used to be available only to registered hotel guests at one of the Disney hotel properties... but now anybody can get it. The problem being that now anybody can get it. Which means the park gets just as crowded just as quickly as it would without magic morning. Sure you might get one or two rides in at a reduced wait time, but it's hardly the deal it used to be. I got to ride Space Mountain in 20 minutes instead of 60... but after that the lines were right back to normal. Bummer. I'd be pretty pissed if I were a hotel guest counting on this perk.

• The Sign. I could spend hours just wandering around Disneyland looking at the beautiful signage that's displayed everywhere. It's not as fun as Big Thunder Mountain Railroad, but it certainly beats standing in lines all day. My favorite signs are in Adventureland. So many beautifully-carved pieces...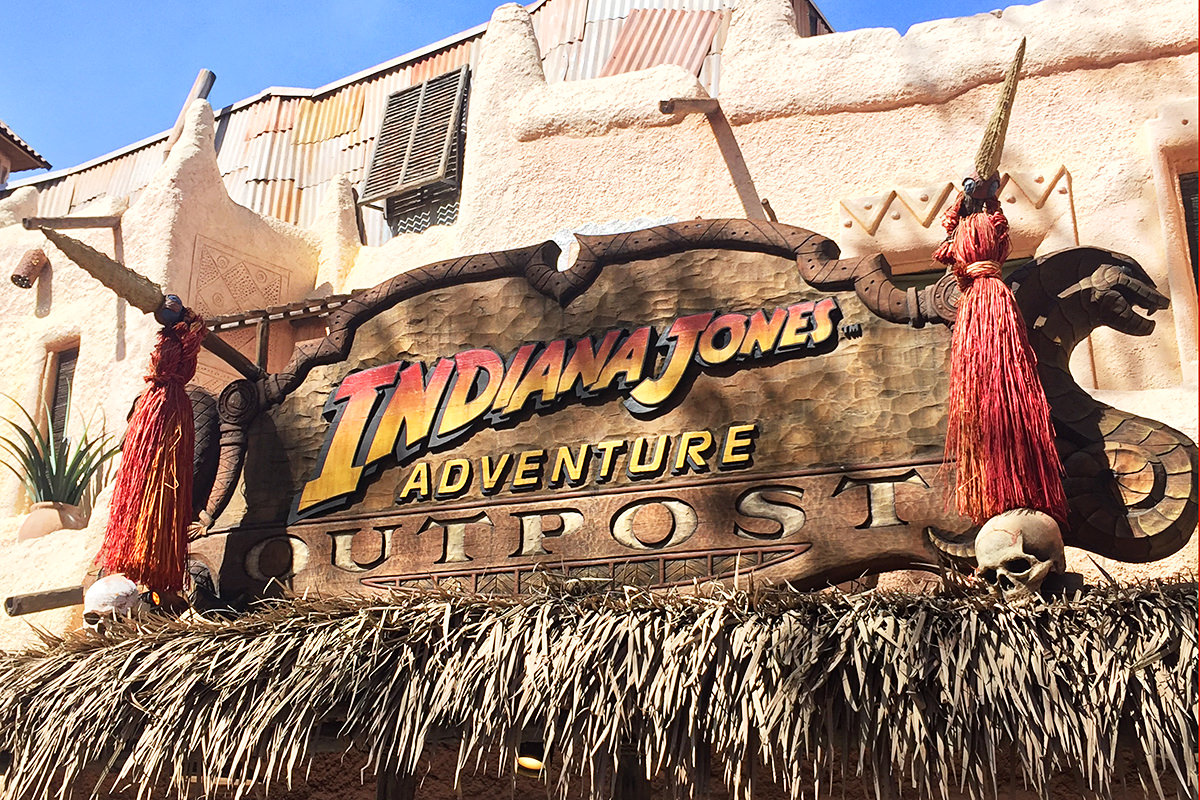 But it's not just the extravagant larger signs that are given such detail. Even small signs... like numbers on a door... are beautifully themed for the area they occupy...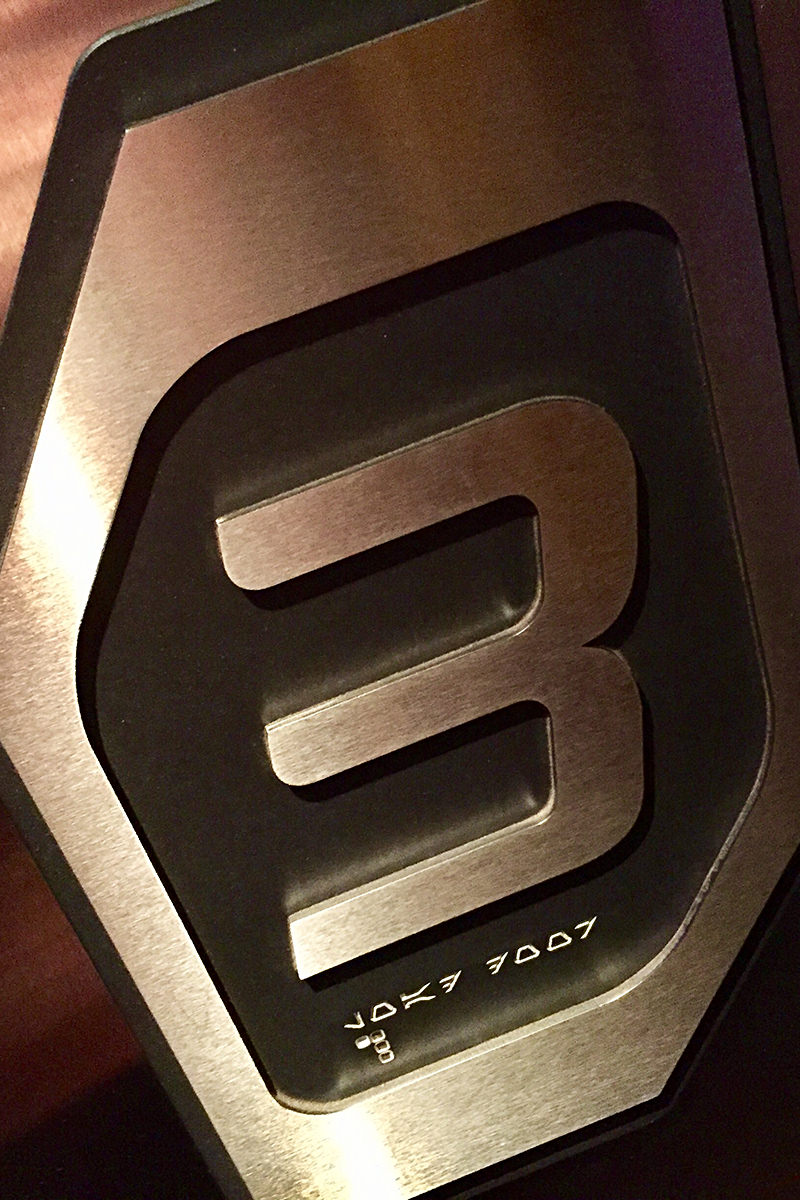 Even throw-away signs from an exit queue are painstakingly designed...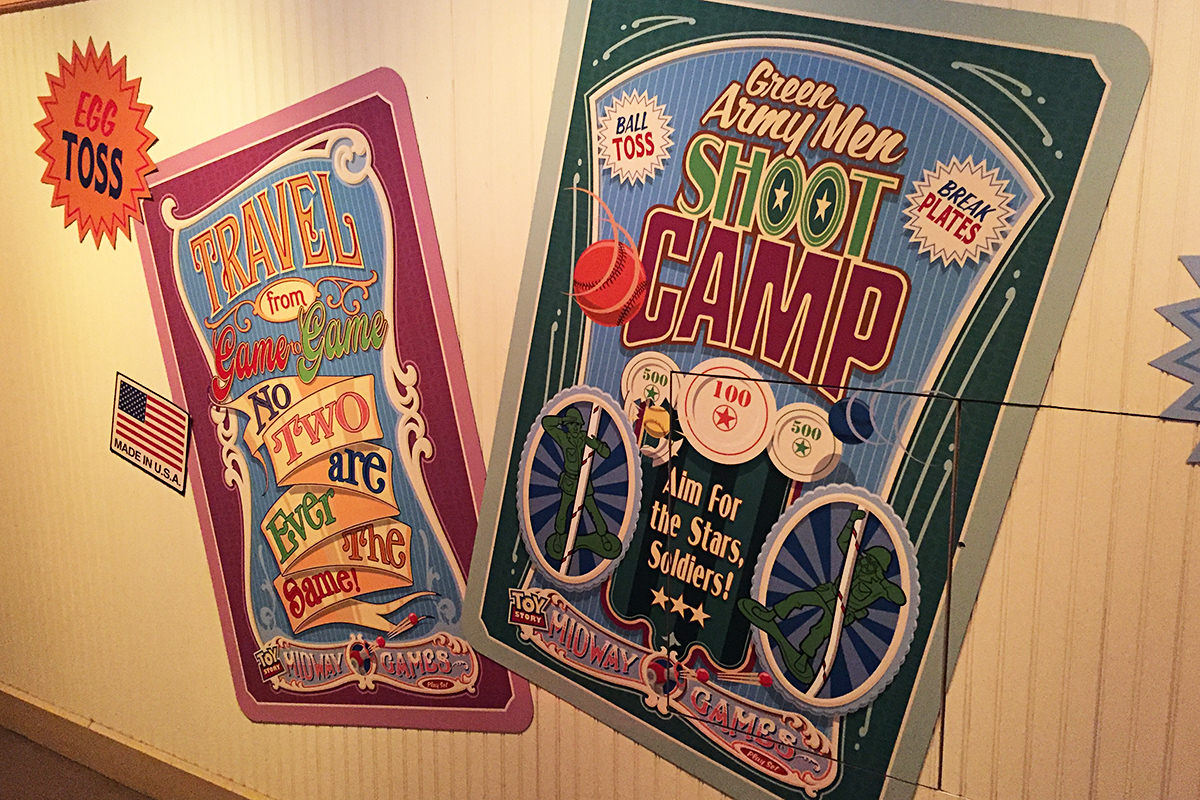 And every exterior sign is beautifully-crafted, of course...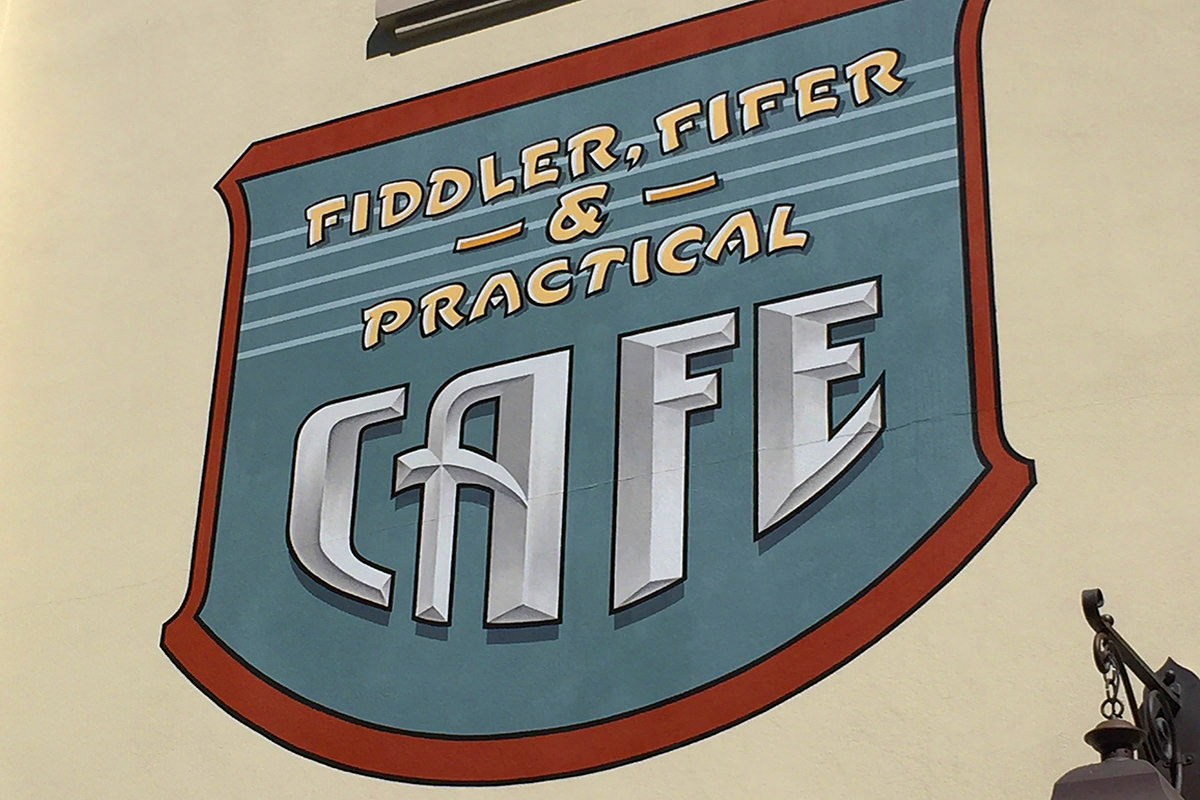 So... next time you're at one of the Disney theme parks, stop for a minute and look for the signs. They're an attraction all on their own.

And now? Heigh ho, heigh ho, it's off to work I go...
Posted on Wednesday, April 12th, 2017

Living in the wilds of Reneckistan as I do, there are certain pros and cons that one has to accept. In the "pros" column are things like "no traffic" and "breathable air." In the "cons" list are things like "NO TRADER JOE'S FOR YOU!"
I love awesome grocery stores. Stores like Wegman's... Mariano's... and (more logical for my area) Trader Joe's. Mostly because awesome grocery stores have a terrific selection of interesting vegetarian foods that your typical grocery chain does not. In the case of Trader Joe's, it's things like their amazing black bean and jack cheese burrito... or their frozen pizzas... or their frozen tamales... or their veggie chili... or their soy chorizo... or their veggie spring rolls... or their veggie wraps... or their toasted almond slivers... or their... well, you get the picture.
A considerably better selection of great foods I can eat than what I have access to now.
But, alas, the nearest Trader Joe's is 2-1/2 hours away.
Which is why I regularly send store requests like this one to corporate...
I'm tired of having to drive 2-1/2 hours to shop at Trader Joe's! Is the reason you don't have a store in Wenatchee because our locations have too much parking available?
I suppose I should explain about the parking thing.
Trader Joe's are smaller stores. They carry a fraction of the products that a "regular" store does. Because of this, they are often built in smaller spaces. And, given their popularity, there's never enough parking spots.
Never.
At least for the half-dozen stores I've been to.
Anyway...
I was just sitting here watching the latest episode of The Talk, craving something from Trader Joe's, and felt you should feel my pain.
You're welcome.
Posted on Monday, April 24th, 2017

Did you know that yet another issue of Thrice Fiction Magazine will be debuting this month (hopefully)?
Well, it's true!
And while I don't want to give any of the awesome stories away, I thought I'd take a minute to share one of the art pieces I put together last night.
My favorite way of creating art to accompany a story is to draw, paint, or photograph something of my very own. But there are times that it's just not possible for what I'm trying to communicate. For one particular story in our next issue, I wanted to create a Bon Appetit magazine-style page. My vision was to have a kind of fried fish/prawn hybrid sitting on a plate in a Japanese restaurant... perhaps with a dollop of wasabi on the side. Being a vegetarian who hates seafood, the idea of putting fish parts in my deep-fat fryer filled me with horror, so I decided the best way to get what I wanted was to buy stock photos and assemble them into what I was envisioning.
And so I searched Adobe Stock for the pieces I needed...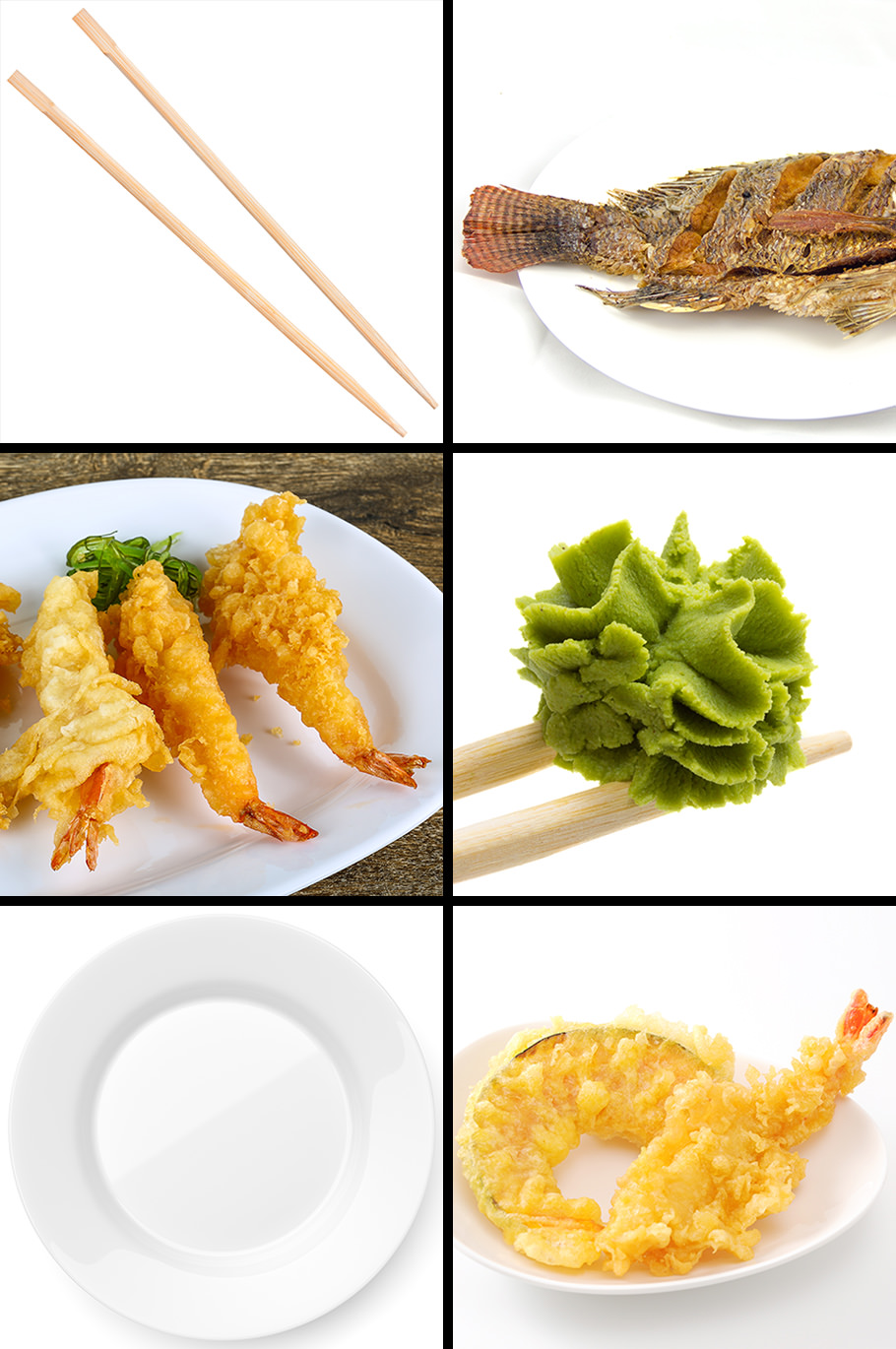 Then downloaded preview images into Photoshop so I could see if they would fit together well...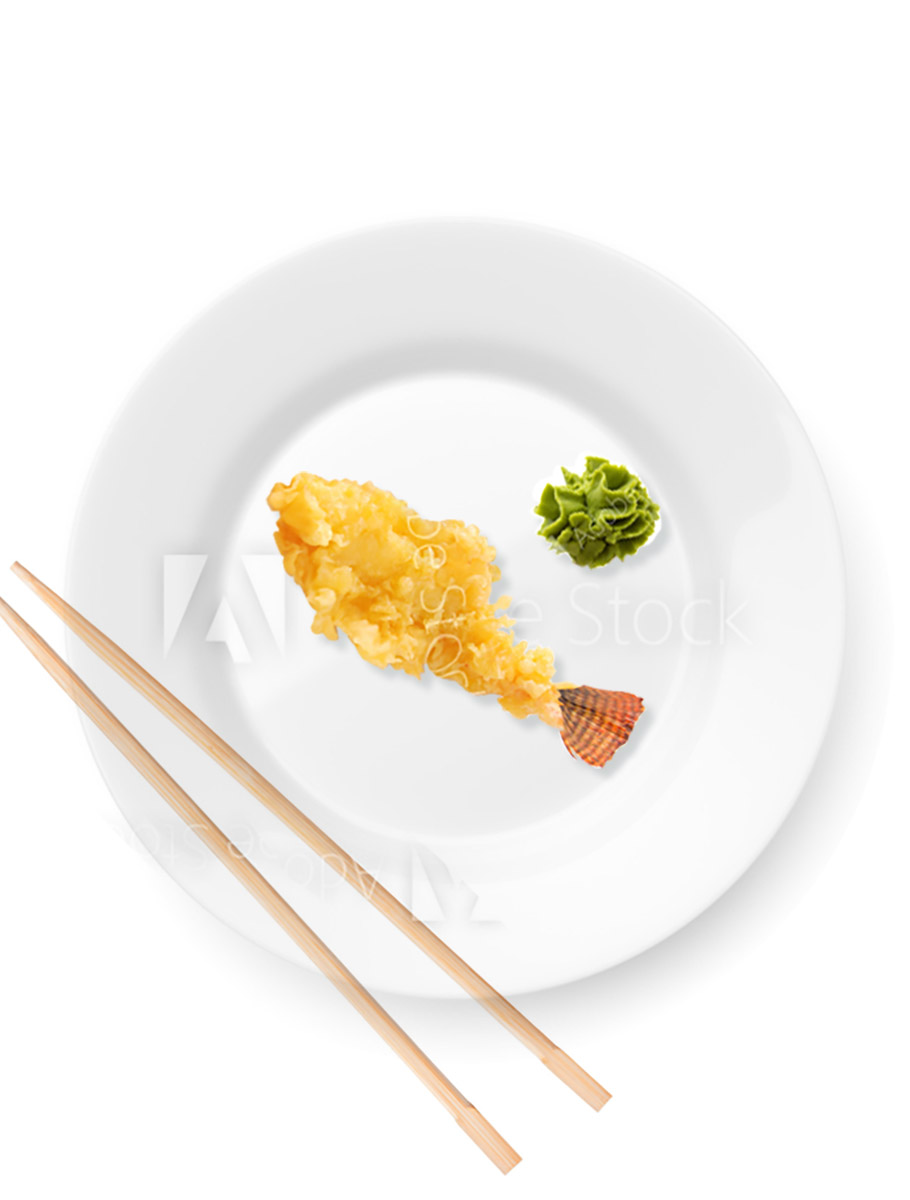 Then, once I was happy with all the parts and pieces I found, I'd purchase the full-res photos and get to work. I had to combine three pieces of fried fish/prawns into one... add it to a plate with some wasabi and chopsticks... then paint in shadows to bring it all together and make it look "real-ish"...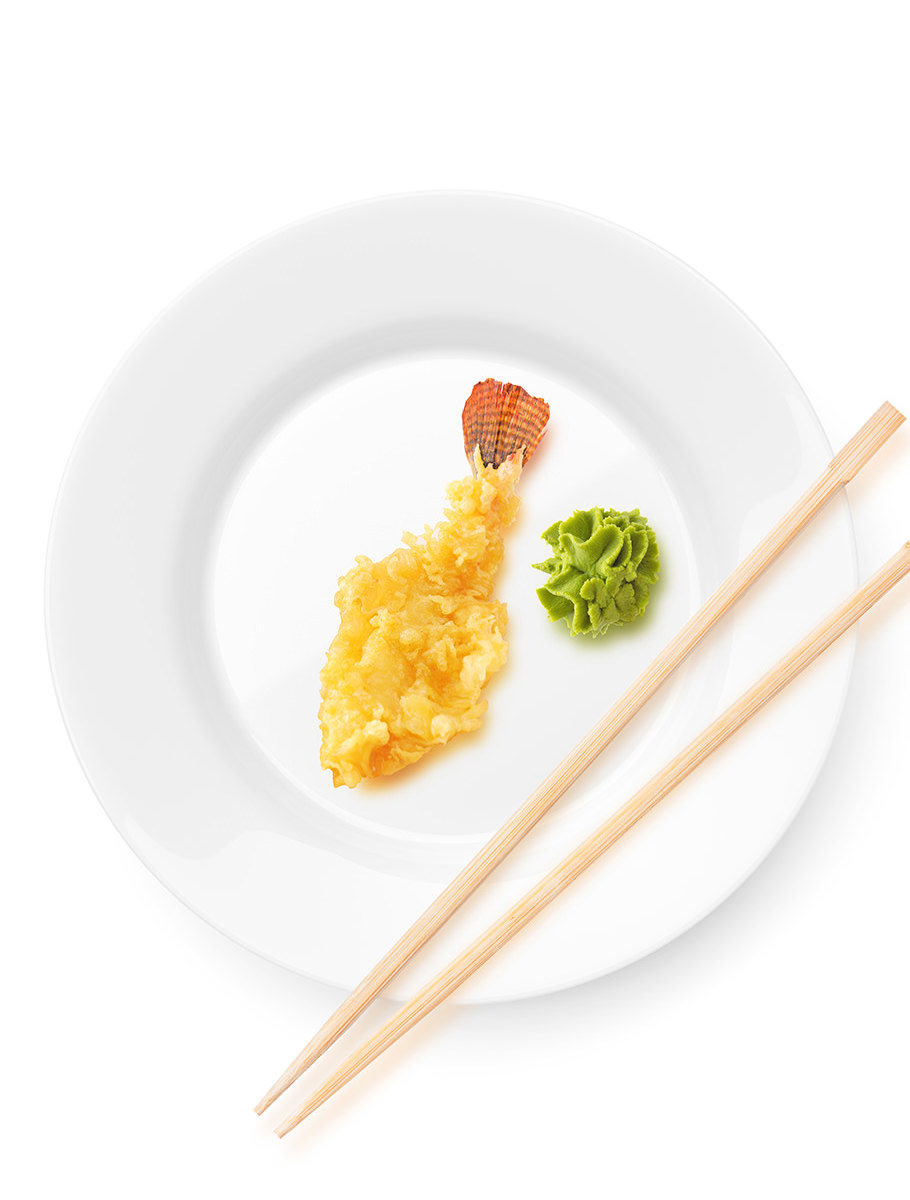 And voilà! A fish-prawn thing is served!
To find out why it's served... you'll have to download the April issue of Thrice Fiction, coming soon!