I left Auburn at noon and was back in Portland by 1:00... just in time for lunch.
But first I had to spend a half hour scraping snow and ice off my rental car. This included the tires, which had frozen to the ground...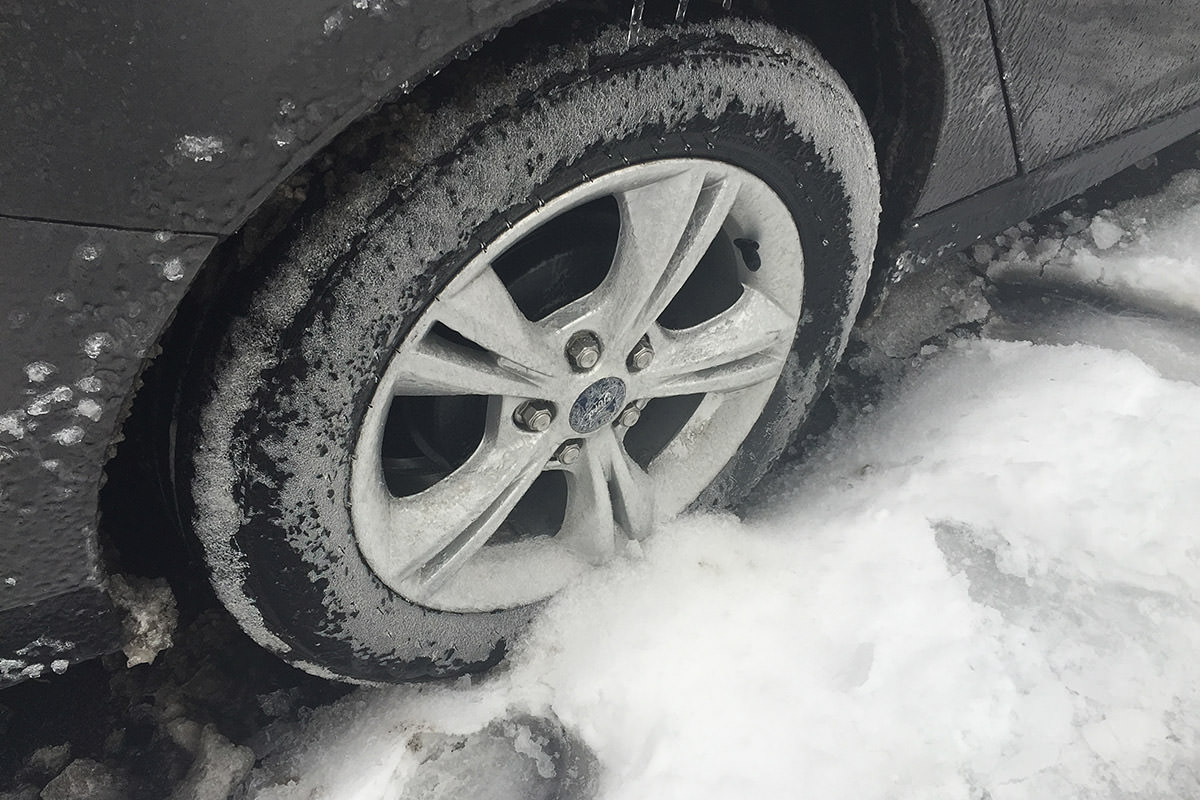 The Ford Focus I rented is a pile of crap for many reasons. Primary of which is the horrendous gas mileage. Driving the 80 miles to Auburn and back killed... I shit you not... A HALF-TANK OF GAS! As if this wasn't bad enough, the car is just awful design-wise. Massive, glaring blind spots. A driver console that has no place to put your mobile phone. Uncomfortable seats. Utterly shitty "Sync by Microsoft" computer system that's as intuitive as a nuclear reactor to control. And then you get to the outside where you have this fucking huge gap between the hood and the windshield that is so cavernous and deep that it's extremely difficult to dig all the snow out of it. Even if you have a brush, there are ridges in there that makes it much more trouble than it's worth...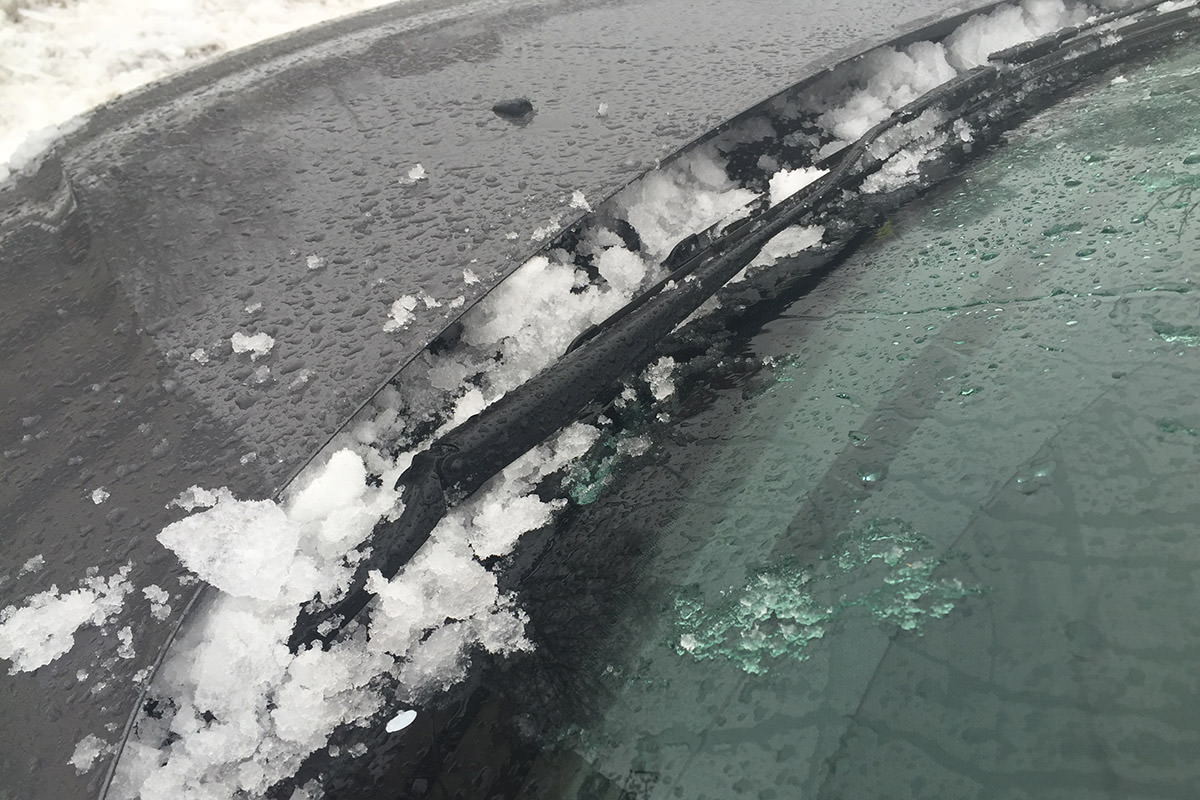 No wonder everybody wants a foreign car... their designers actually think about shit like this.
But anyway...
For reasons completely unknown, Portland, Maine has some really excellent pizza restaurants. This is nice because it takes the edge off the misery you experience when visiting in the cold, snowy, wet, days of Winter. A place I had wanted to visit but never got around to last time I was here was OTTO Pizza...
They are kinda famous for their Butternut Squash, Ricotta & Cranberry pie...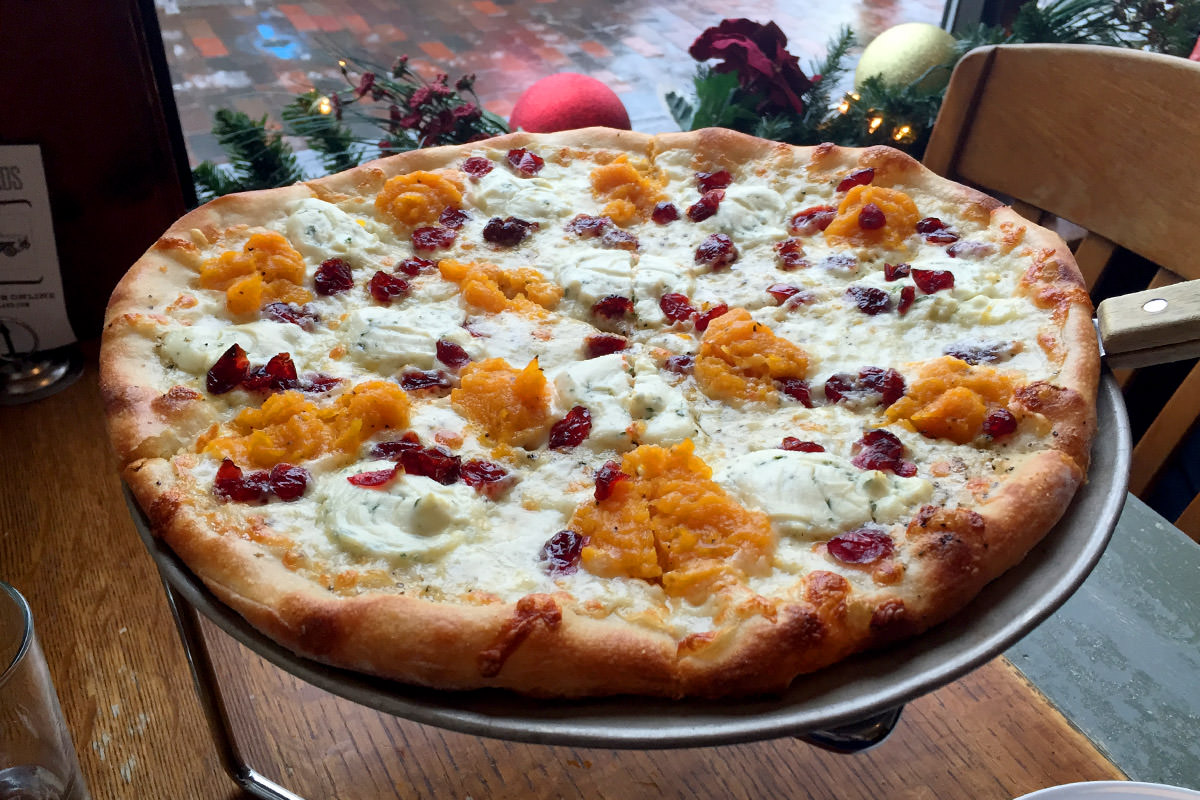 Sounds weird, I know. But it is pretty wonderful. Creamy with subtle flavors that taste amazing together...
It's important to eat it while it's hot though. As soon as it gets cold the texture gets kind of rubbery and weird.
OTTO's itself is a nice enough place. Kind of eclectic in a rustic way. Service is pretty good too. The only thing I hated is that somewhere in the restaurant there's a piano that kids are, apparently, welcome to bang all over. This makes an ungodly racket that completely ruins the experience of eating here. And I cannot fathom why in the hell they allow it. They must know that it's irritating as fuck to listen to that shit... so why put your customers through the agony? Stupid.
After some various errands, it was my plan to get some sleep.
Or not.
I made the foolish mistake of checking my email only to find a problem that required me to head back out into the cold, snowy, raining, wet misery I had just escaped from. At least I was smart enough to bring my camera along with me. I didn't have it on my previous trip, and really wanted to take a shot of the Harbor Fish Market (which proved impossible with my iPhone). It's a beautiful building with amazing lighting that has a steady flow of customers pulling up all day...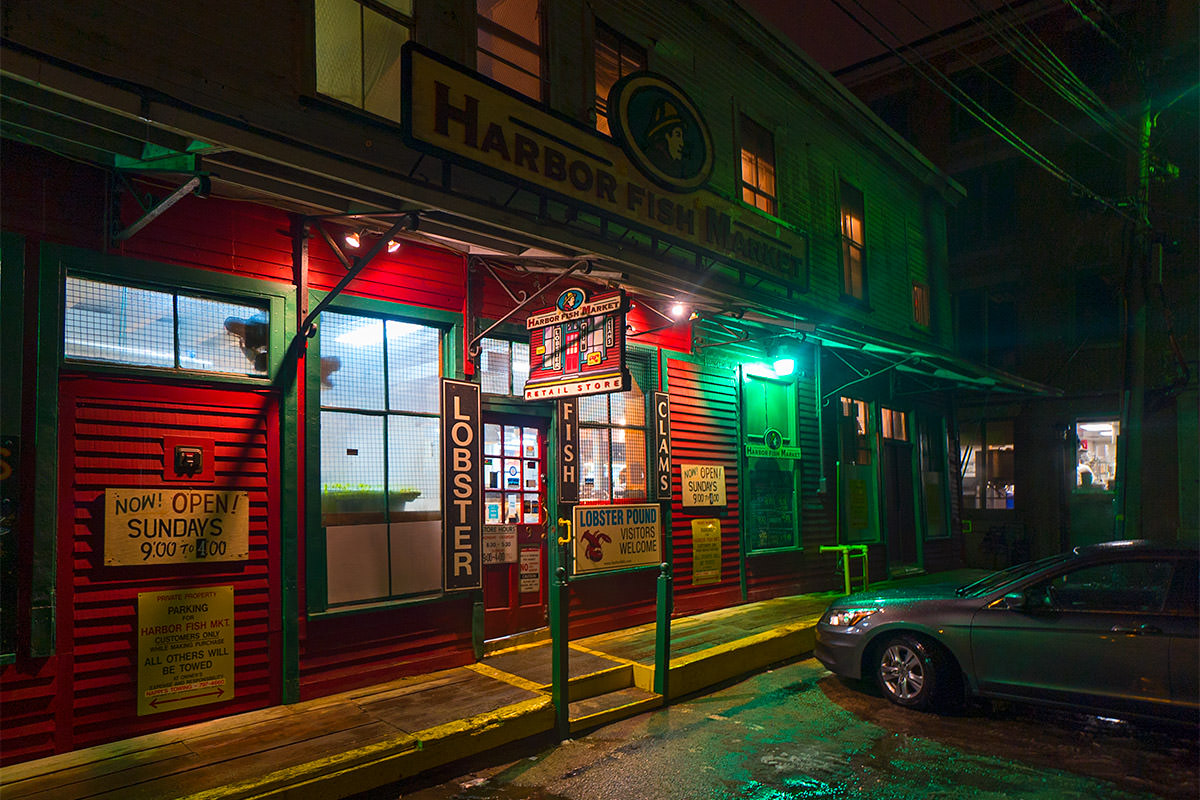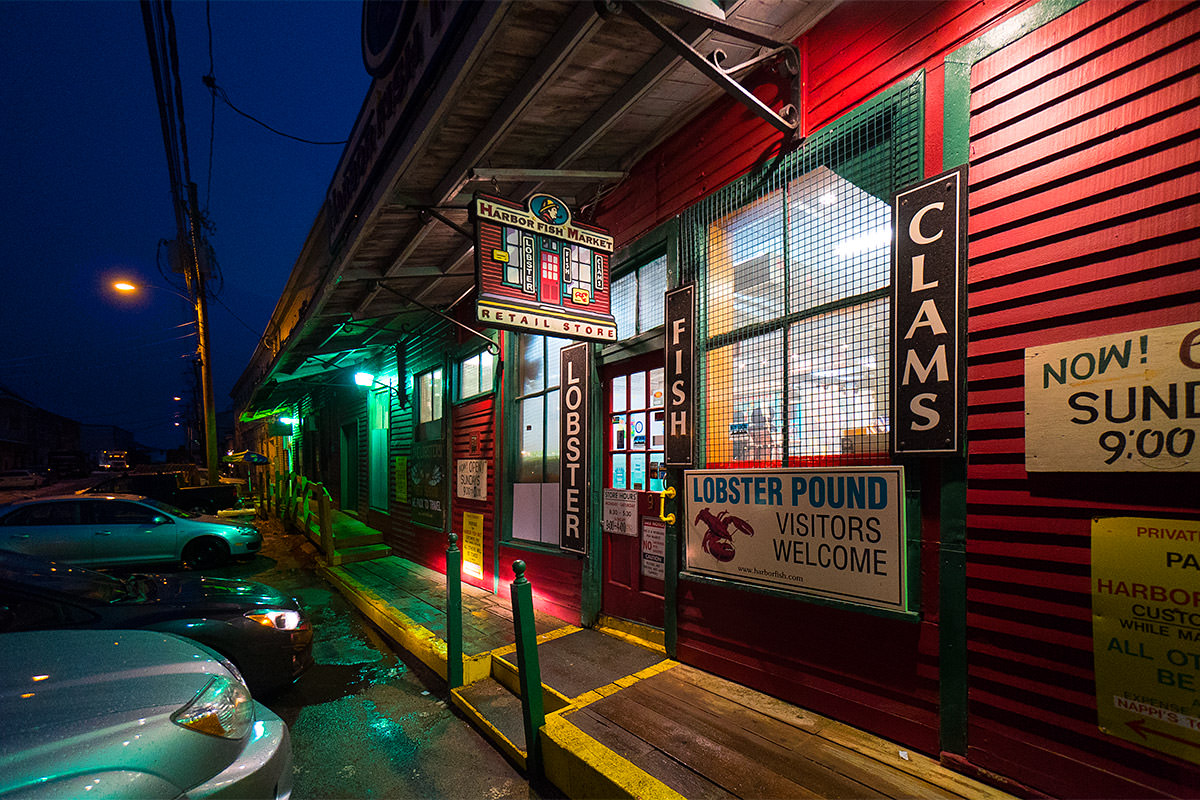 From there I wandered around for a while to see if I could find anything else interesting to shoot...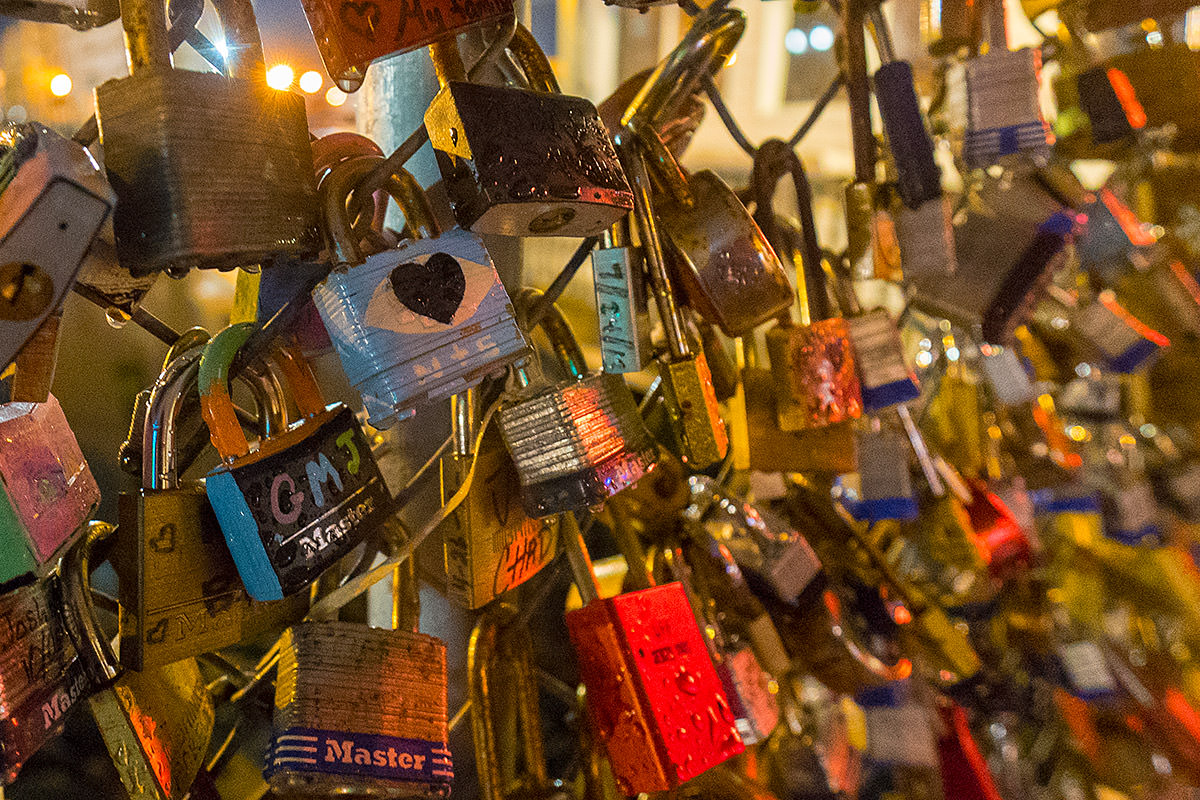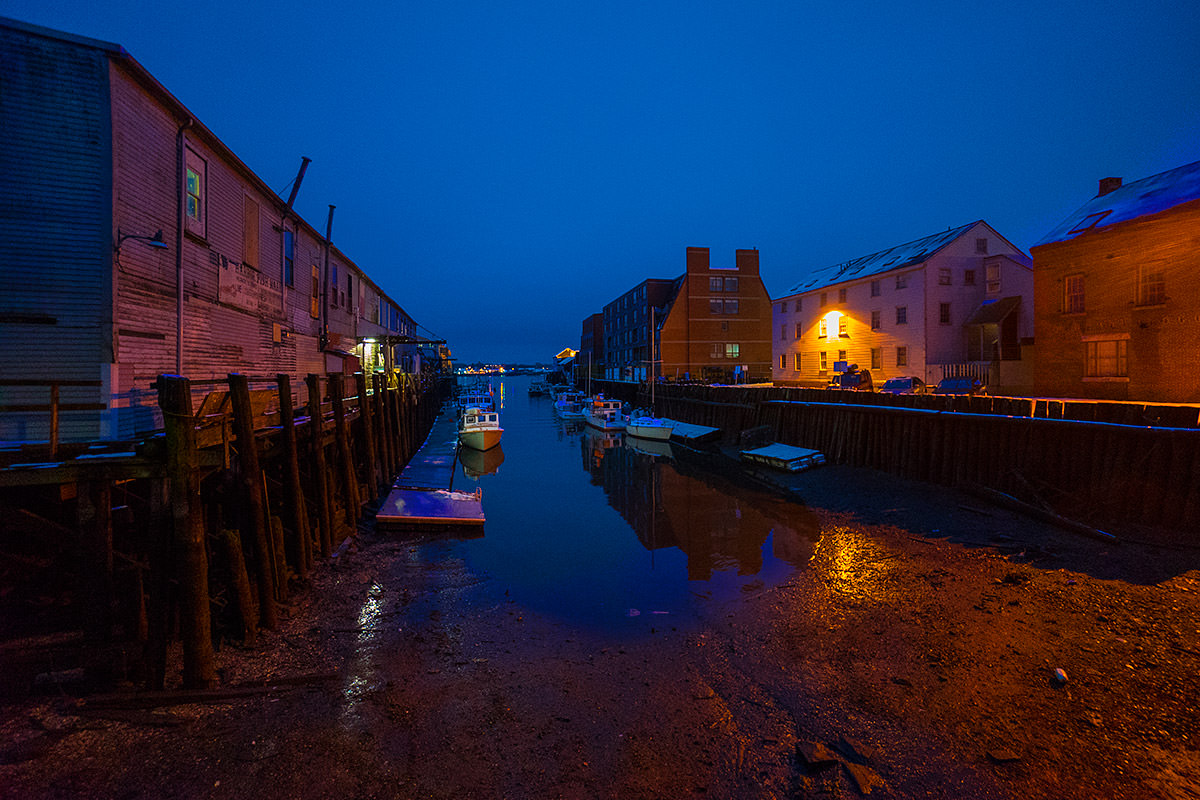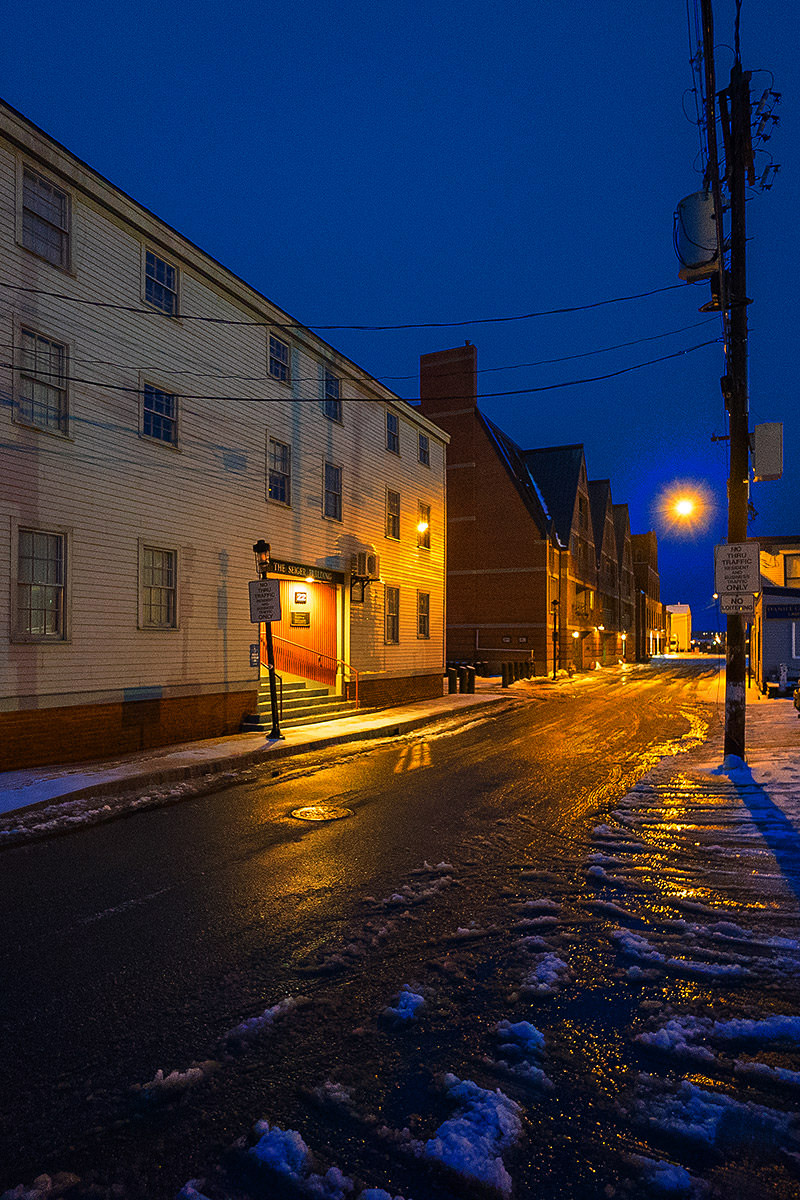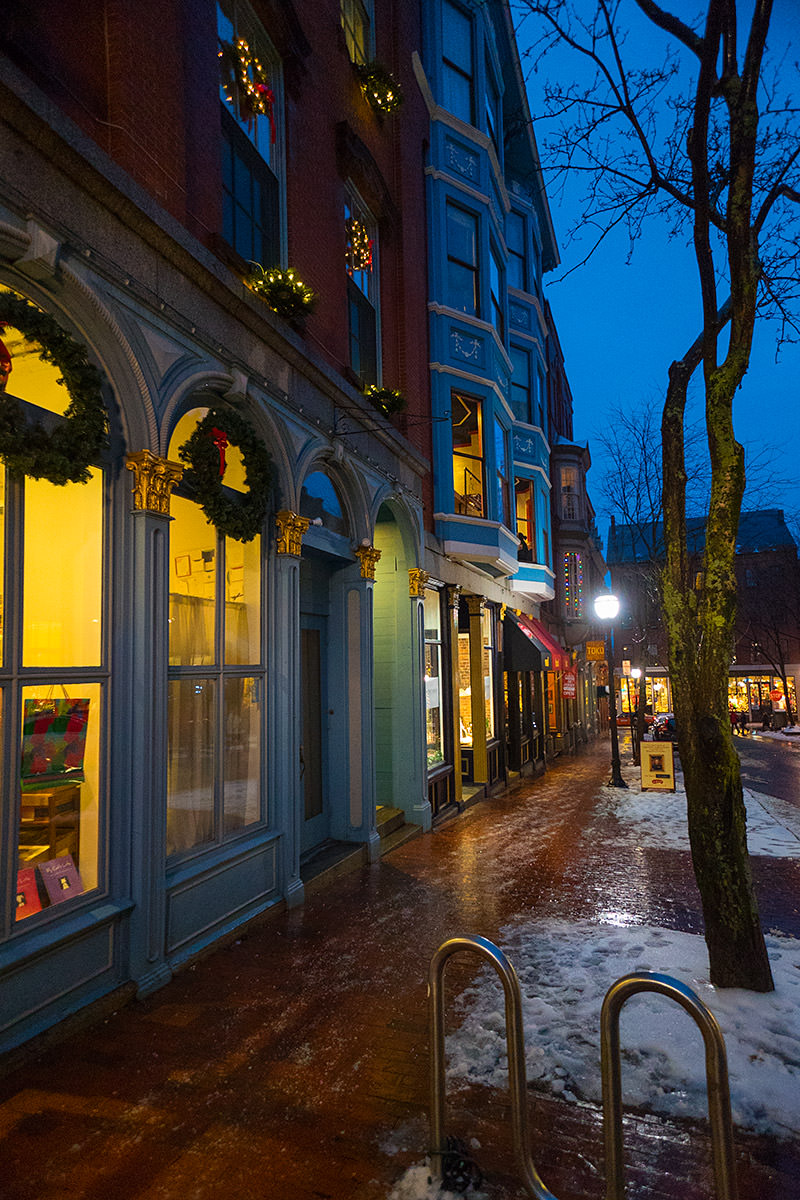 I finished up my evening at my favorite restaurant in the city... Flatbread Company. I was still stuffed with OTTO pizza, so dinner was out of the question. But Flatbread Company makes some of the best desserts I've ever had, so I decided to try their Apple Crisp...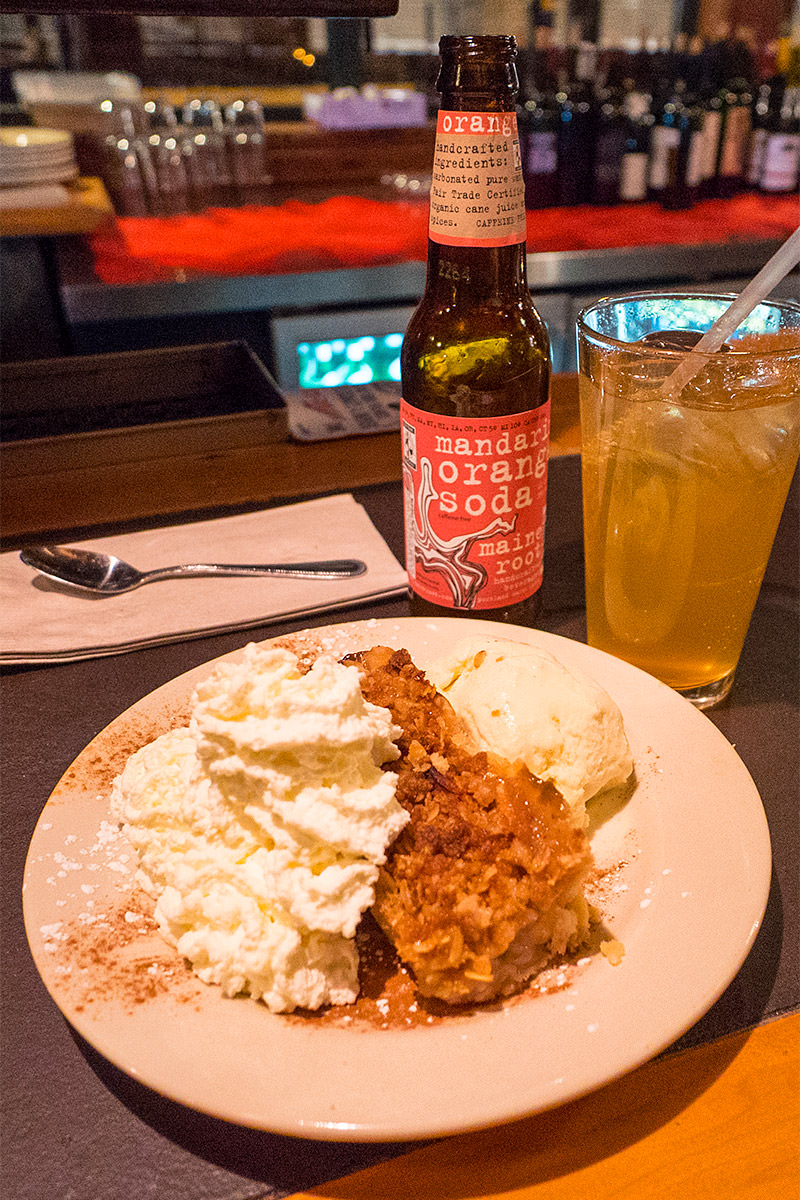 Not as jaw-dropping amazing as their wild blueberry desserts (which are out of season, darnit!), but still fantastic. Fortunately their chef is smart enough to know that RAISINS HAVE NO PLACE IN APPLE CRISP EVER!!! I frickin' hate it when somebody ruins a good apple crisp by dumping raisins in it. BLECH!
And now, at long last, that sleep I've been trying to chase down all day...