Pizza is probably my favorite food.
But not always.
Sometimes... sometimes... it's fried potatoes. When they're served with Dutch mayonnaise. They don't even have to be really great fries (like the amazing kind you get in the Netherlands or the kind I fry myself). So long as they have Dutch mayo, I'm good. So to celebrate National French Fry Day, I grabbed my Dutch mayo and went to the local drive-in for a big bag of lunch...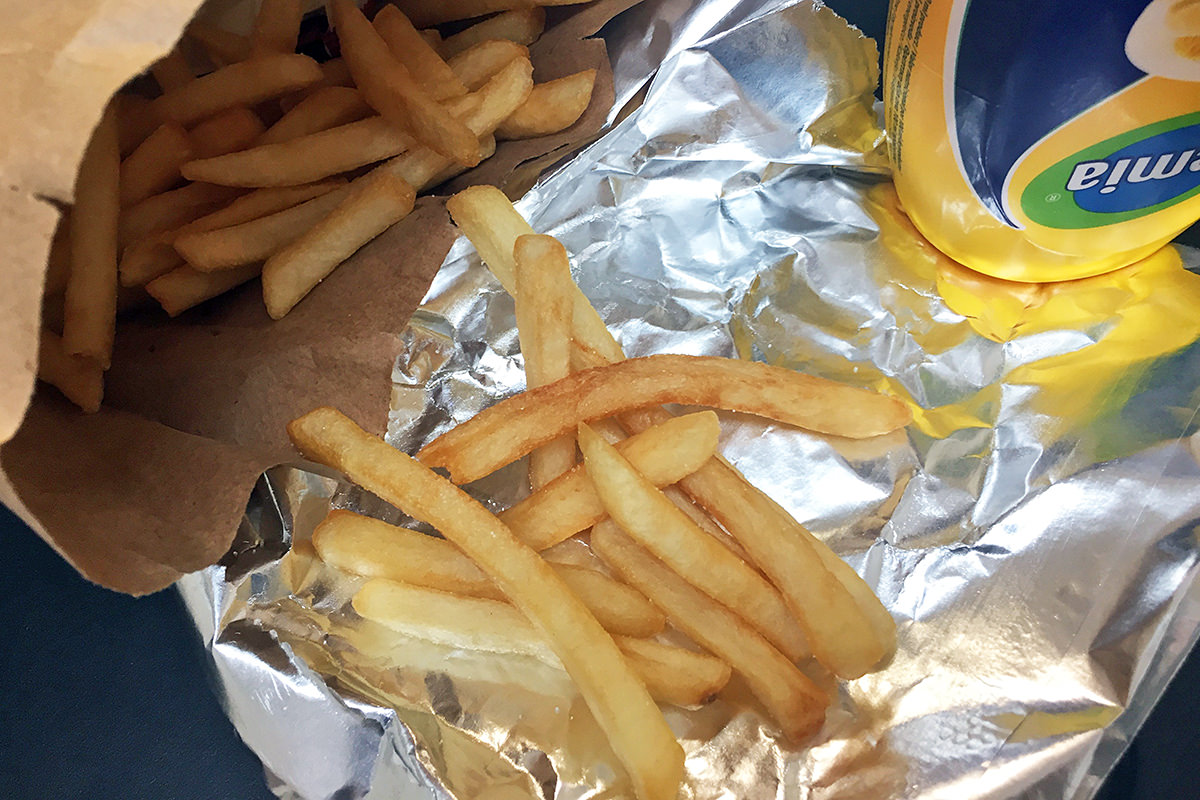 Delicious!
Tied with Chocolate Pudding Day (June 26th) as one of my favorite holidays!
Hope you got fried today!