Last night at a wonderful early birthday dinner with friends, I had told them how proud I was that I finally managed to get Jake and Jenny trained to not jump on the kitchen counters. Yes, Jake still wanders into the kitchen from time to time but, thanks to sticky mats, his days of climbing over my kitchen counters was over.
And then... less than an hour after getting back to the hotel... I get a motion alert on my iPhone that there's movement in the kitchen. A quick check of the security cameras and, sure enough...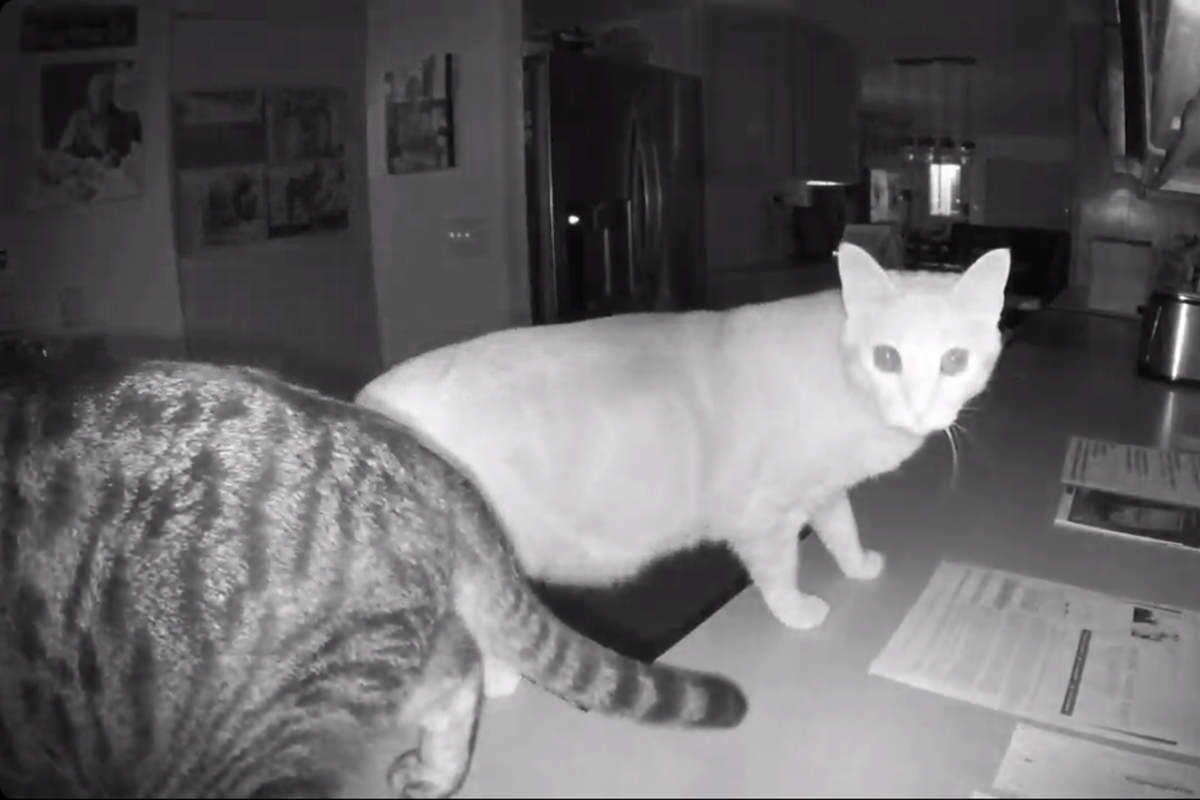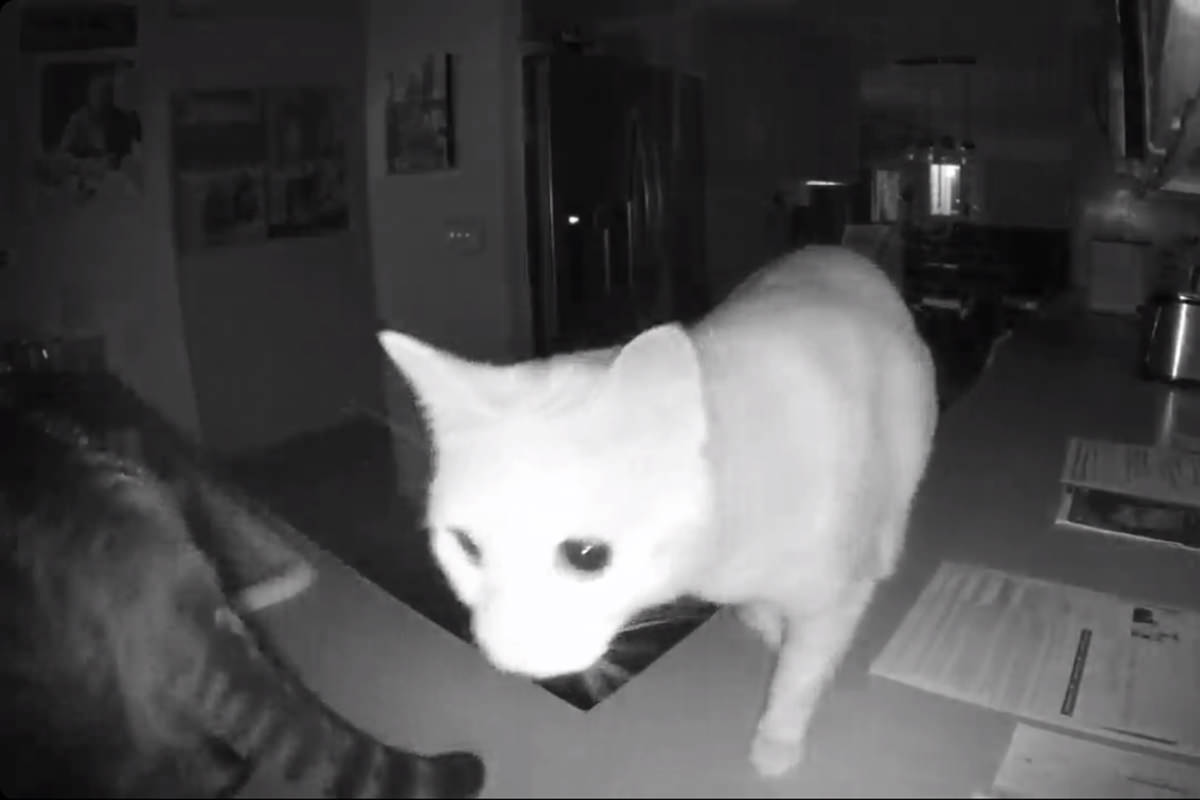 I rewound the footage to see what made Jake suddenly revolt, and was surprised to see that it was actually Jenny who was the instigator. You can see her beady little eyes reflecting in the dark on the refrigerator return before she makes a spectacular leap across to the kitchen counter...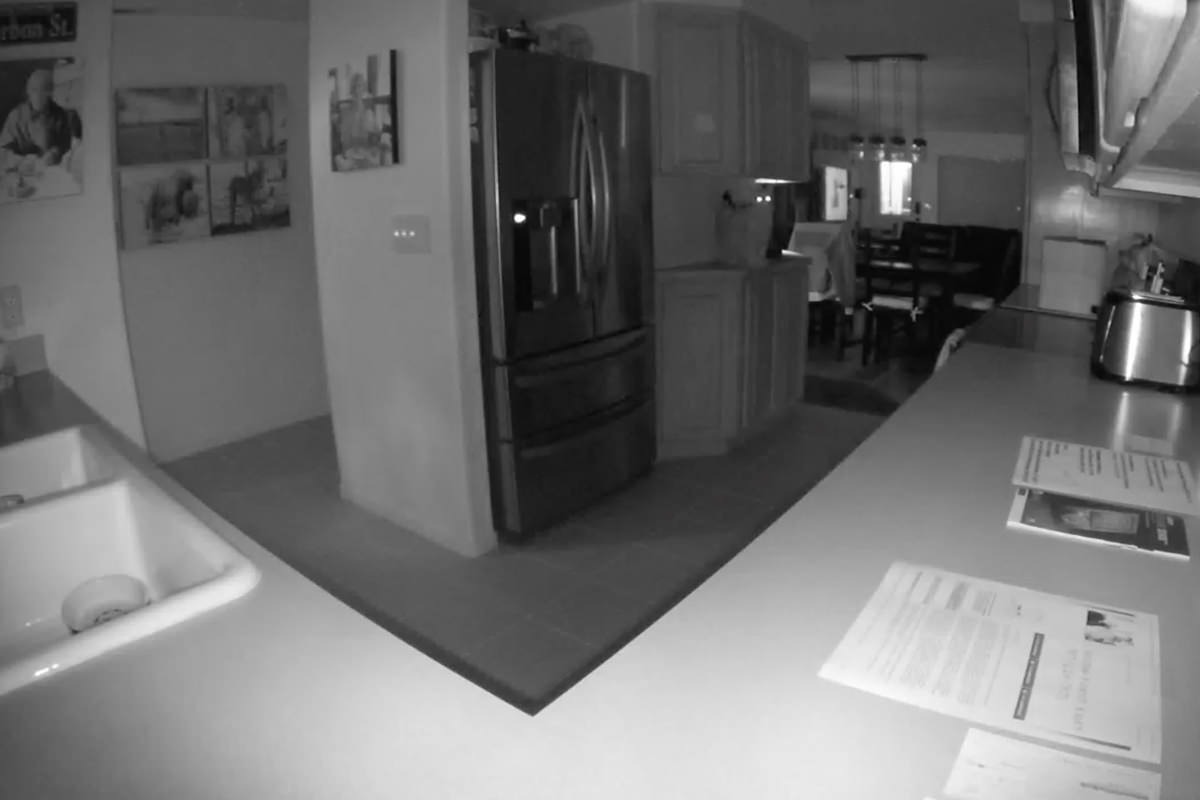 Jake hopped up a minute later...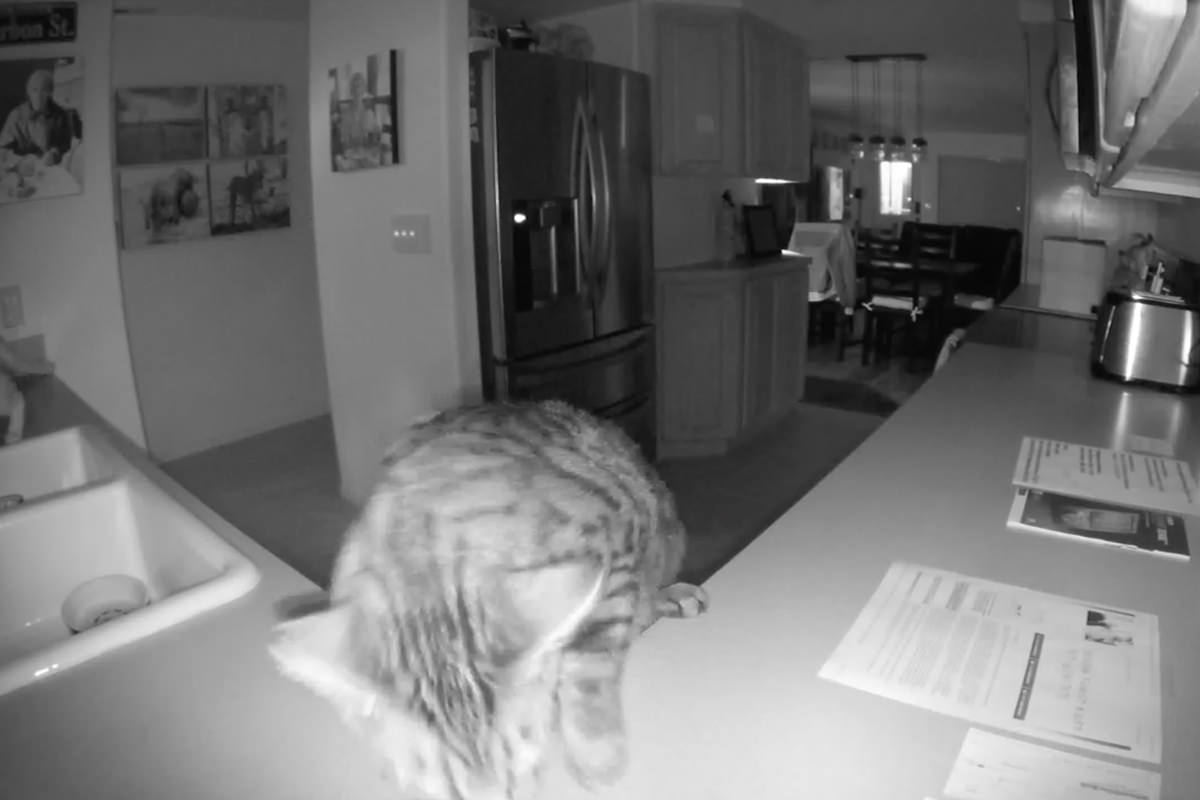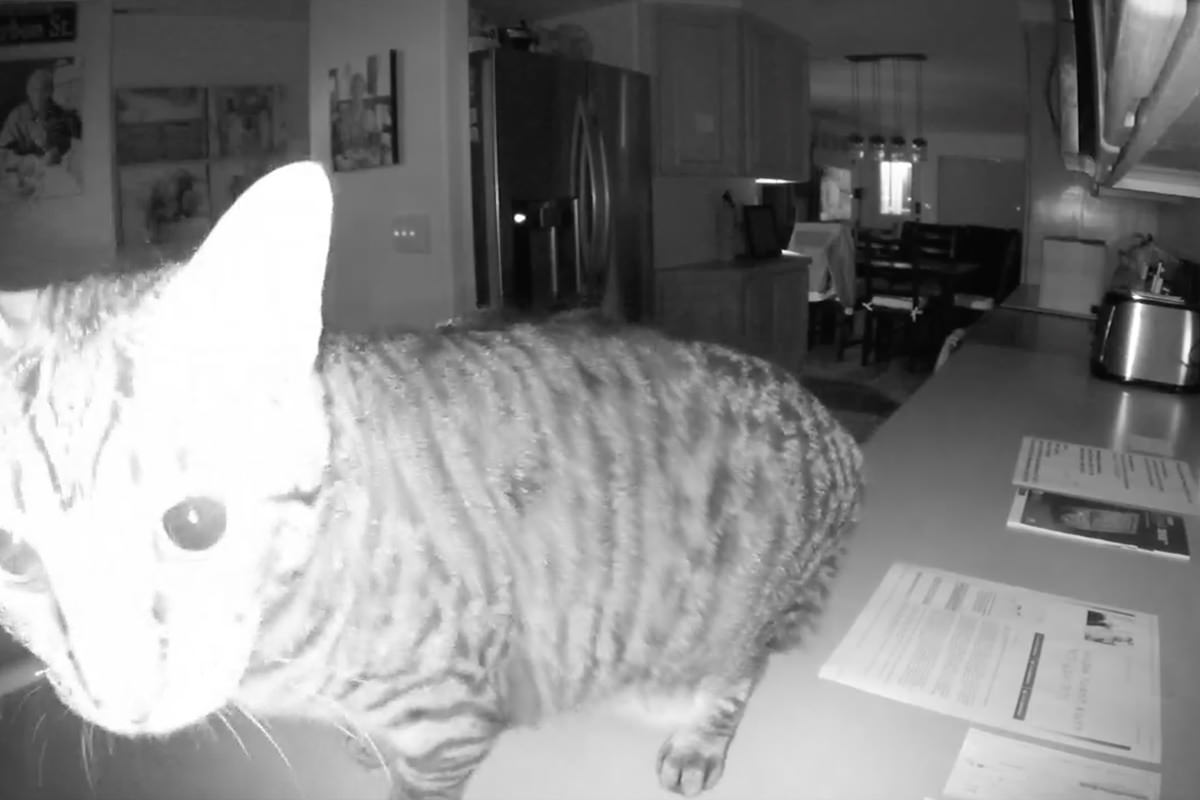 I thought Jenny had hopped back down, but nope... she was over digging in the sink...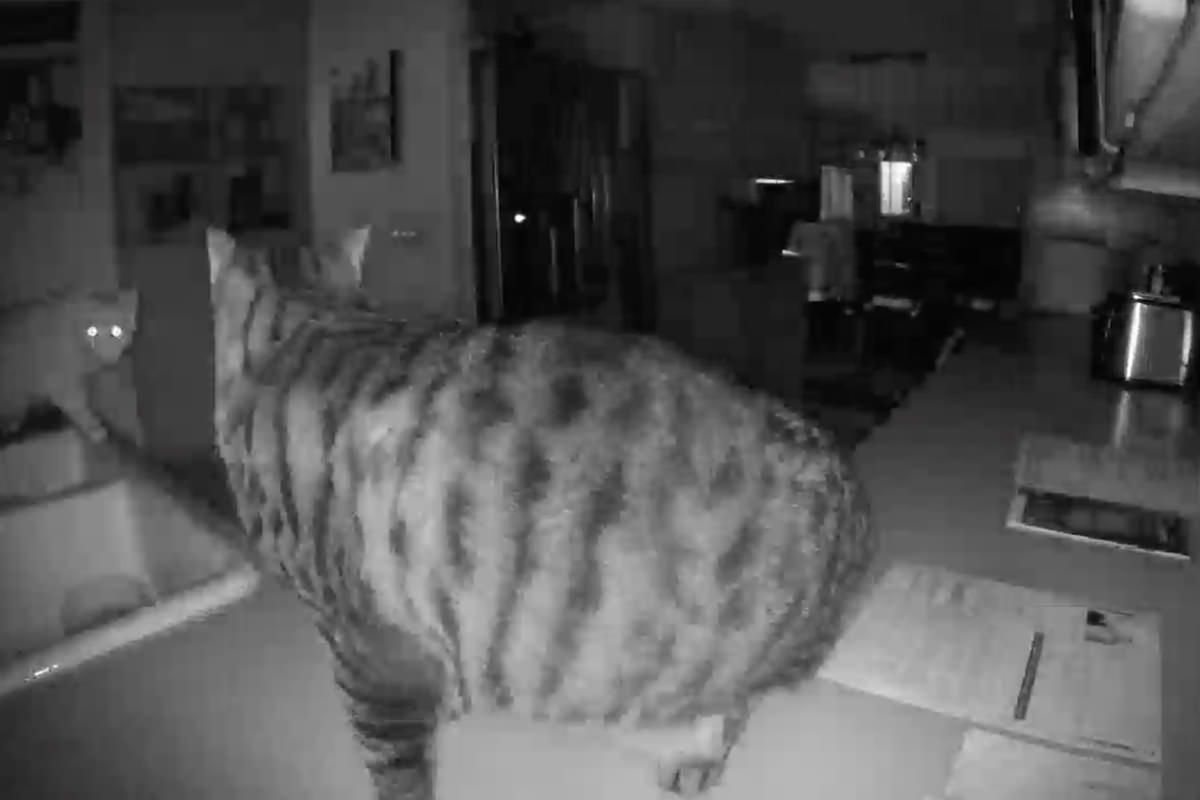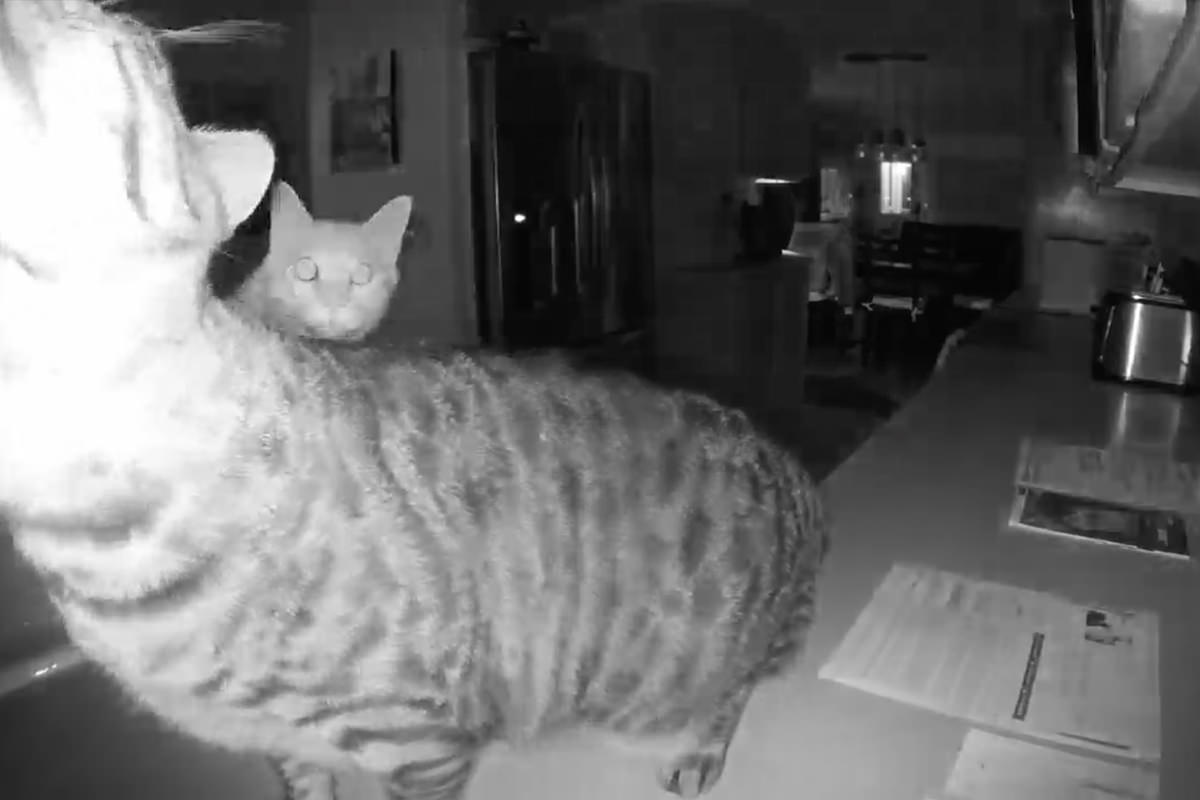 Eventually I started talking to them from the speaker on the security camera, which was all kinds of confusing for them as they started looking around trying to find out where I was. Jake seemed to think I was on the ceiling, but Jenny seemed to figure it out eventually...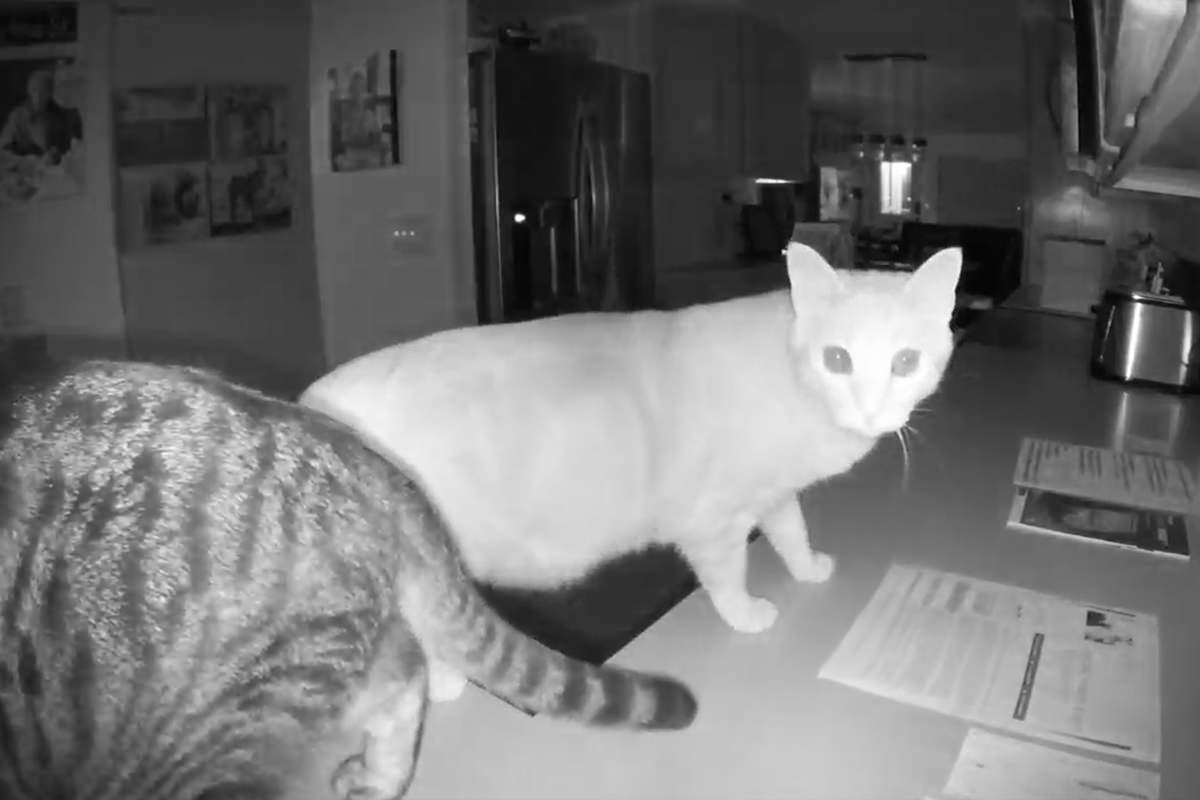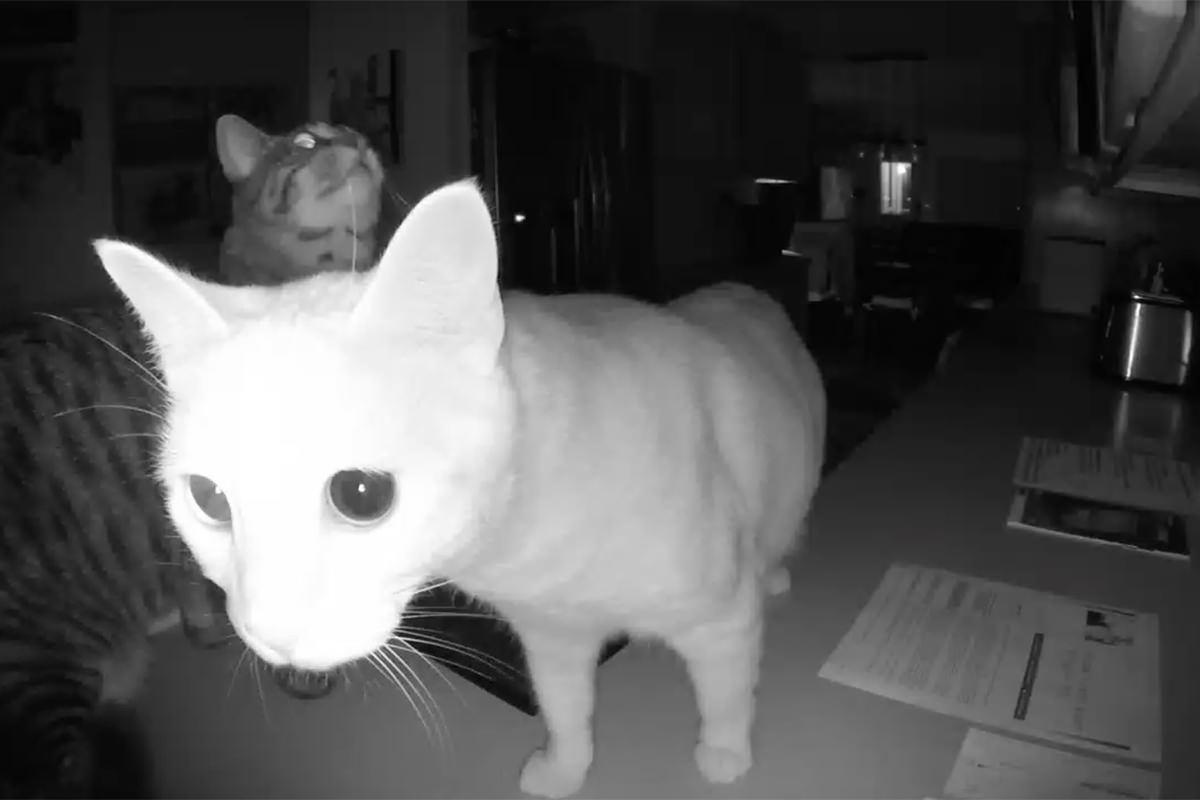 What's weird is that A) The motion alarm did go off, which usually scares them away, so apparently they are immune to that now, and B) My yelling at them to get off the counters through the camera speaker was equally ineffective. Eventually I rang the doorbell, which finally did the trick.
Guess I need to figure out how to tie the motion detectors to the doorbell when I get home.
It also looks like I will be disinfecting my kitchen counters when I get home.
Blargh.

I was pretty much Disney-ed out half-way through yesterday. But the hotel kicks me out in an hour... my ride to the airport isn't here until 3:30... and I have another day left on my park ticket... so I guess I'm going back to Disneyland again today. Oh well. There are certainly worse ways to spend an afternoon.
Still... vacation goals achieved...
Ate lunch at Earl of Sandwich daily. ✓
Ate a Dole Whip Float from the Tiki Juice Bar in Adventureland. ✓
Ate "The Grey Stuff" and Gaston's Brew at The Red Rose Taverne restaurant. ✓
Ate beignets at Jazz Kitchen Express in Downtown Disney. ✓
Didn't kill anybody. ✓
Rode all my favorite attractions (except Pirates and Tower, which were closed). ✓
Until next time, Disneyland.