So here I am for a single day in Buenos Aires... what to do, what to do, what to do?
After surviving an insane taxi ride into the city, my soon-to-be-cabinmate and I decided to walk around the neighborhood while we waited for our hotel room to be ready.
Coincidentally enough... La Recoleta Cemetery, which happens to be one of the biggest attractions in the city, is directly across from the hotel.
The reason it's famous is not only because it's eclectic and beautiful... but a lot of famous Argentinian people are buried there. Like Evita herself, Eva Perón (the real version, not the Madonna version). And, sure enough, there she was...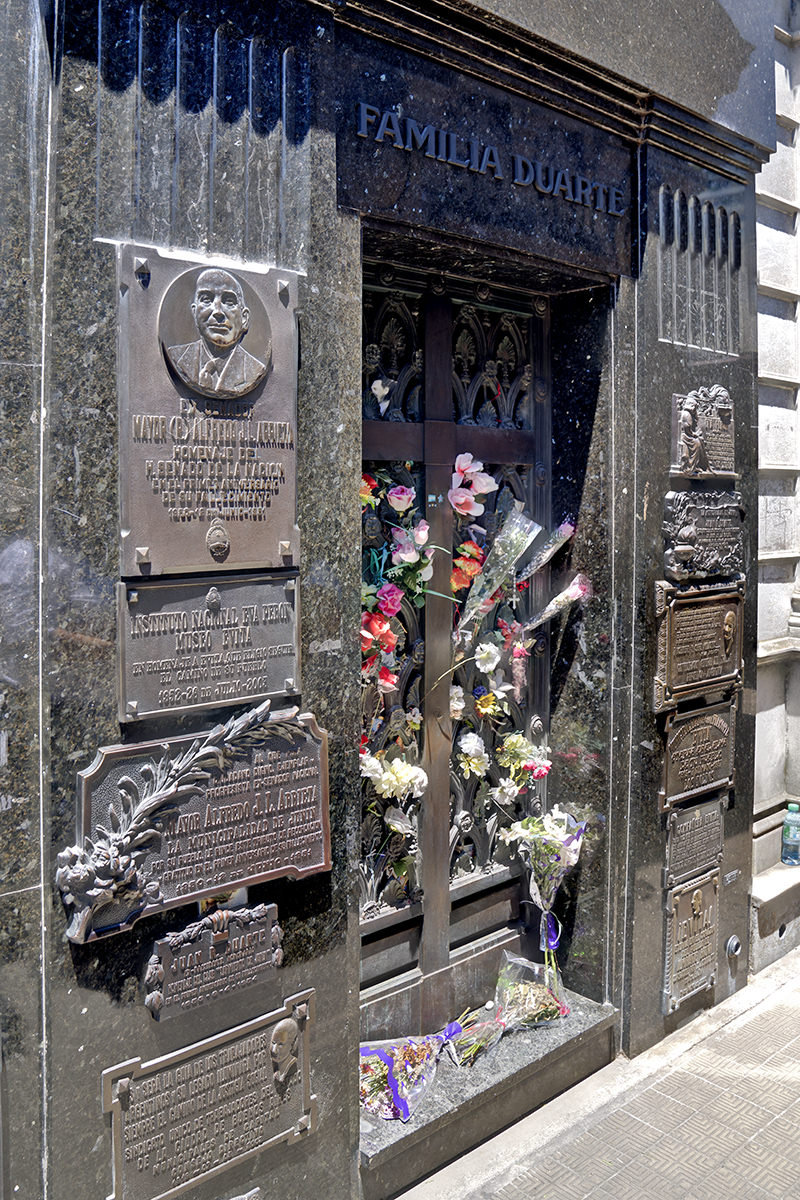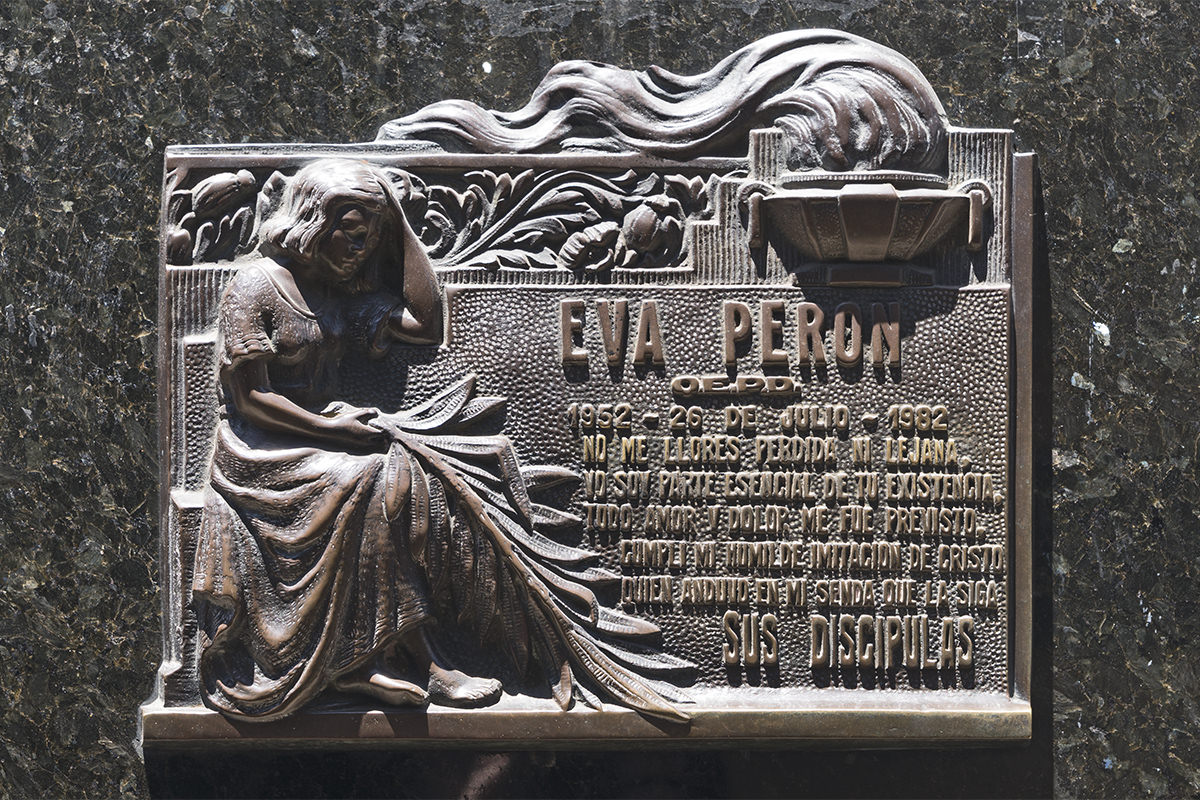 The cemetery itself is quite large (spanning several city blocks) and, as I said, is eclectic. A variety of architectural styles fill the place and something gothic and ornate can sit right next door to something stark and modern. You could spend a day wandering around the place. We breezed through in about an hour...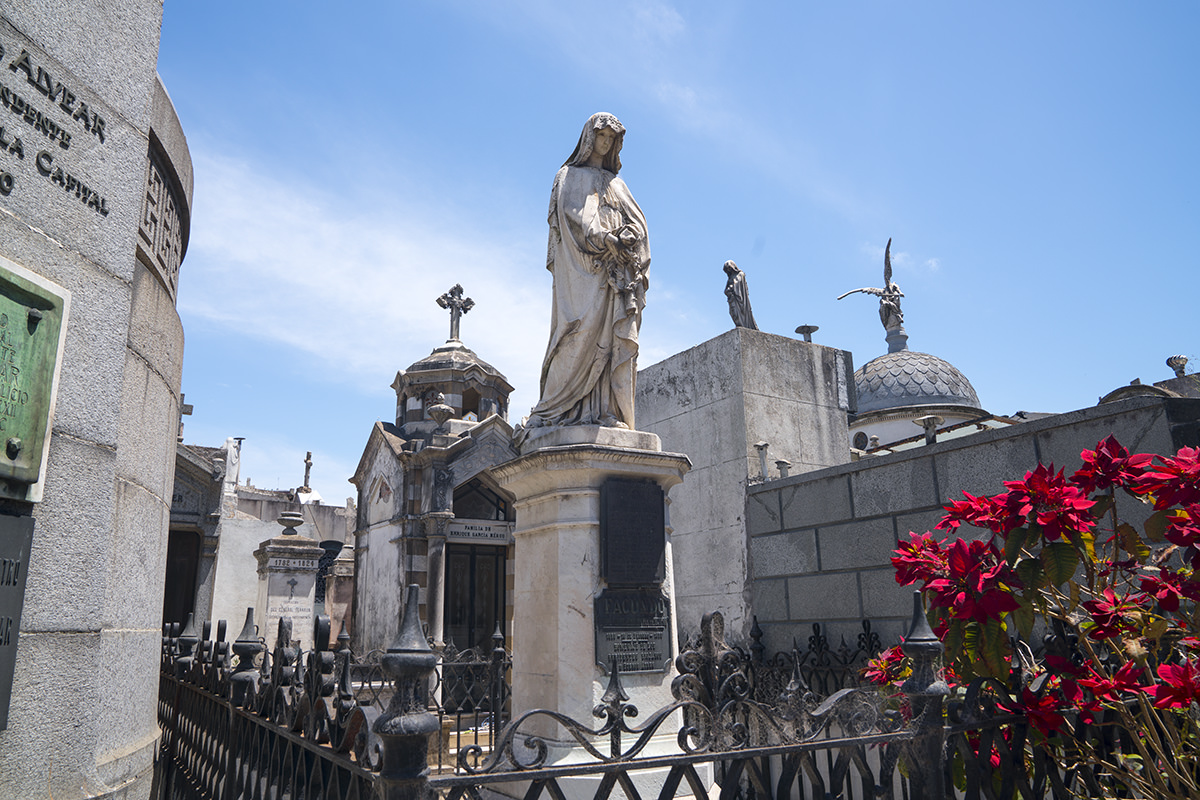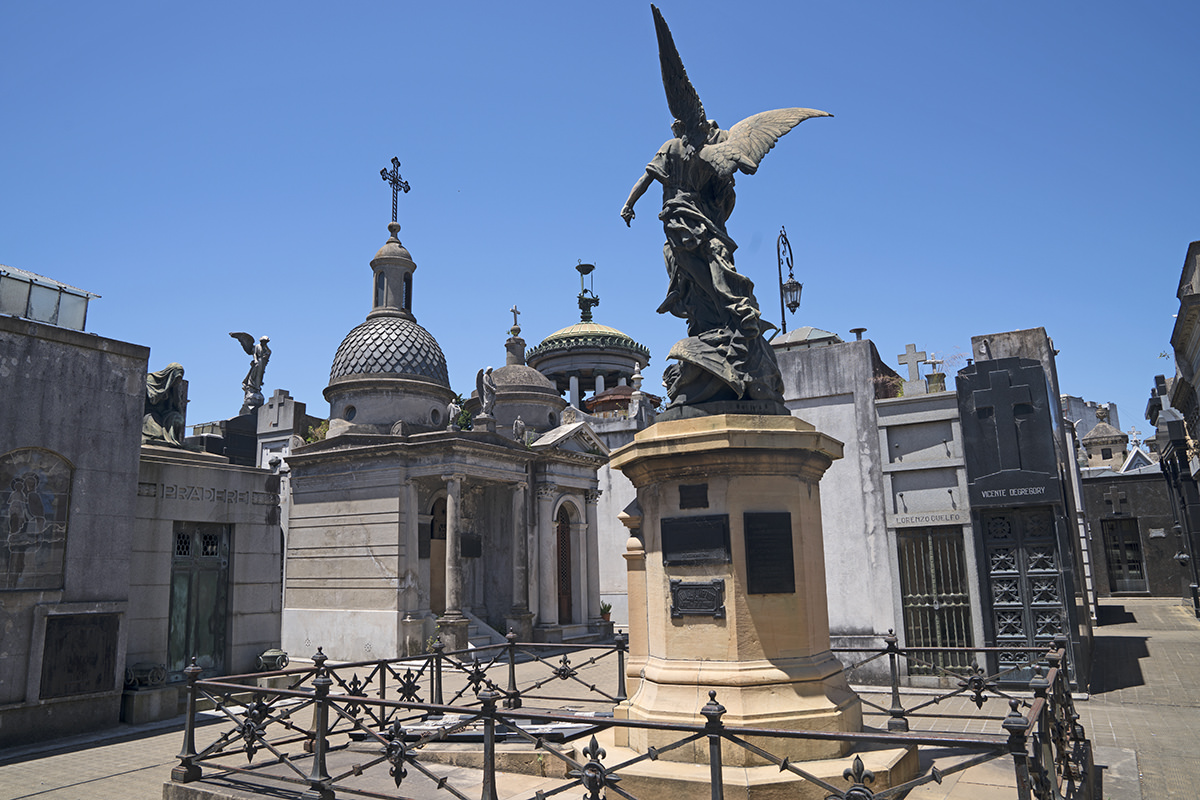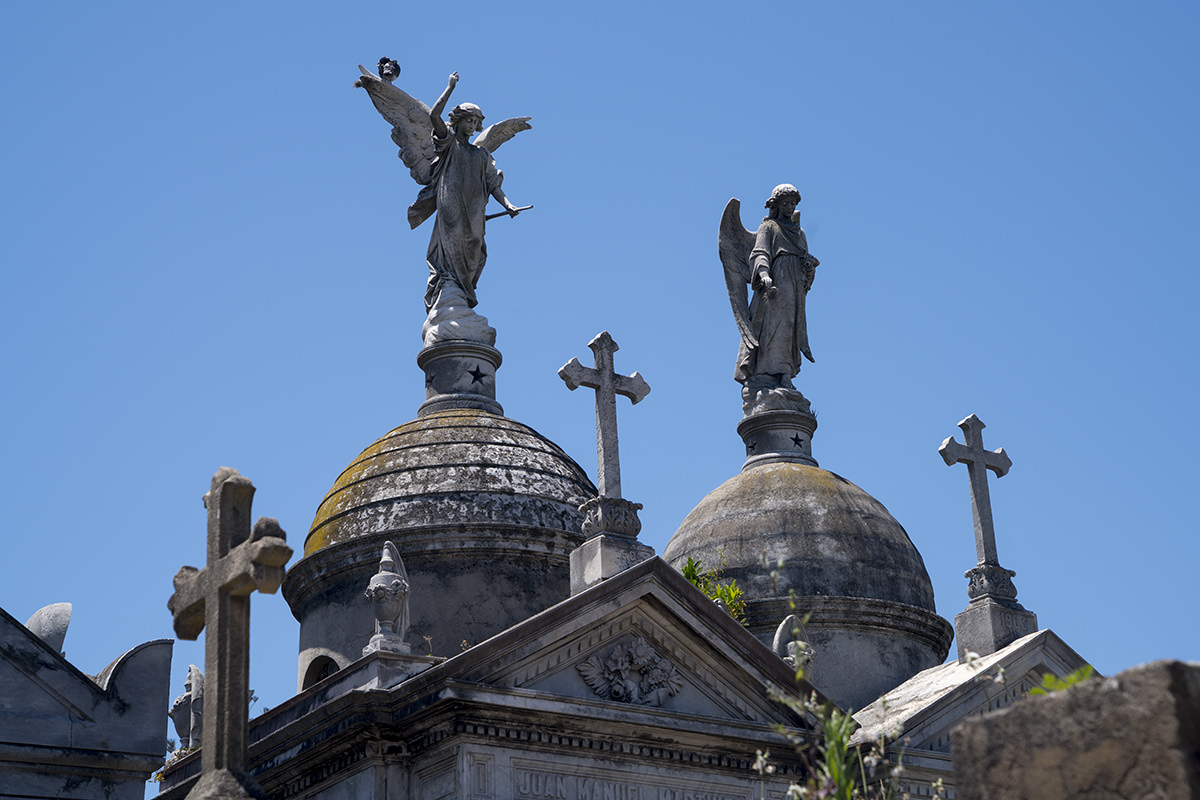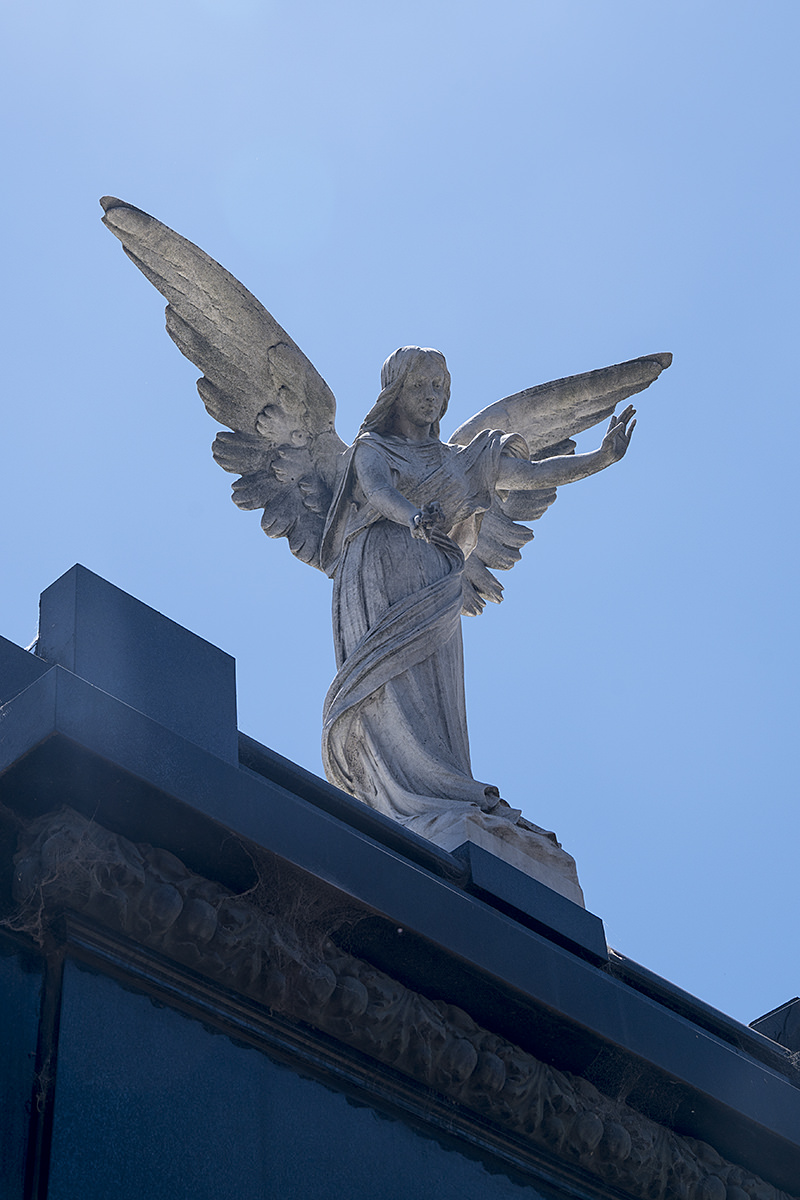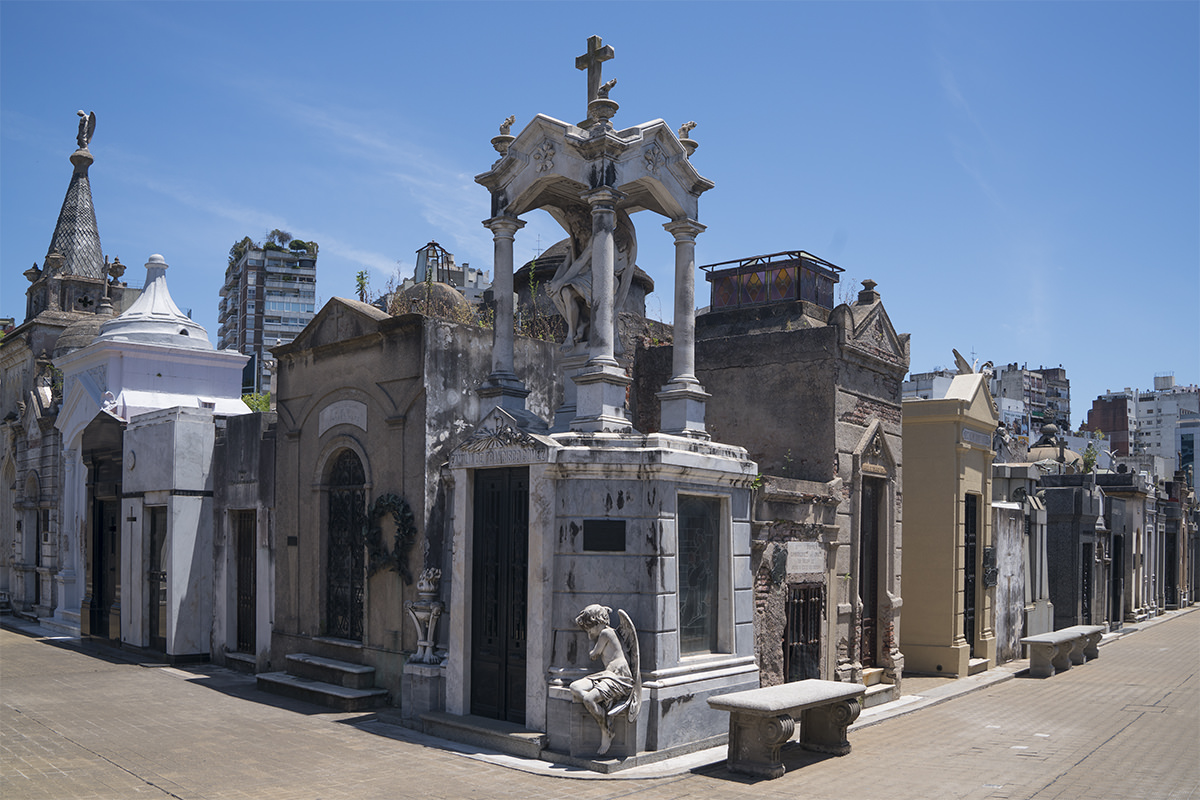 Found a pretty cemetery cat...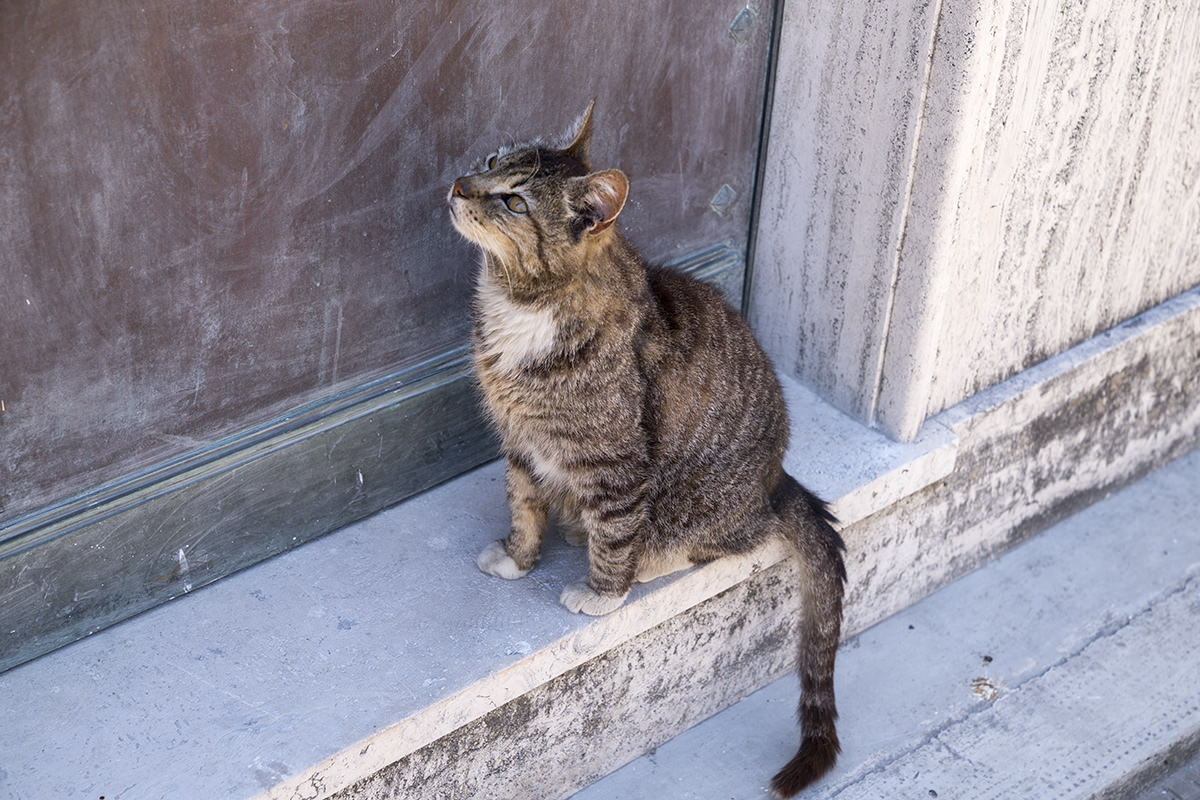 Then it was time for a walk around the corner to Hard Rock Cafe No. 167 for me...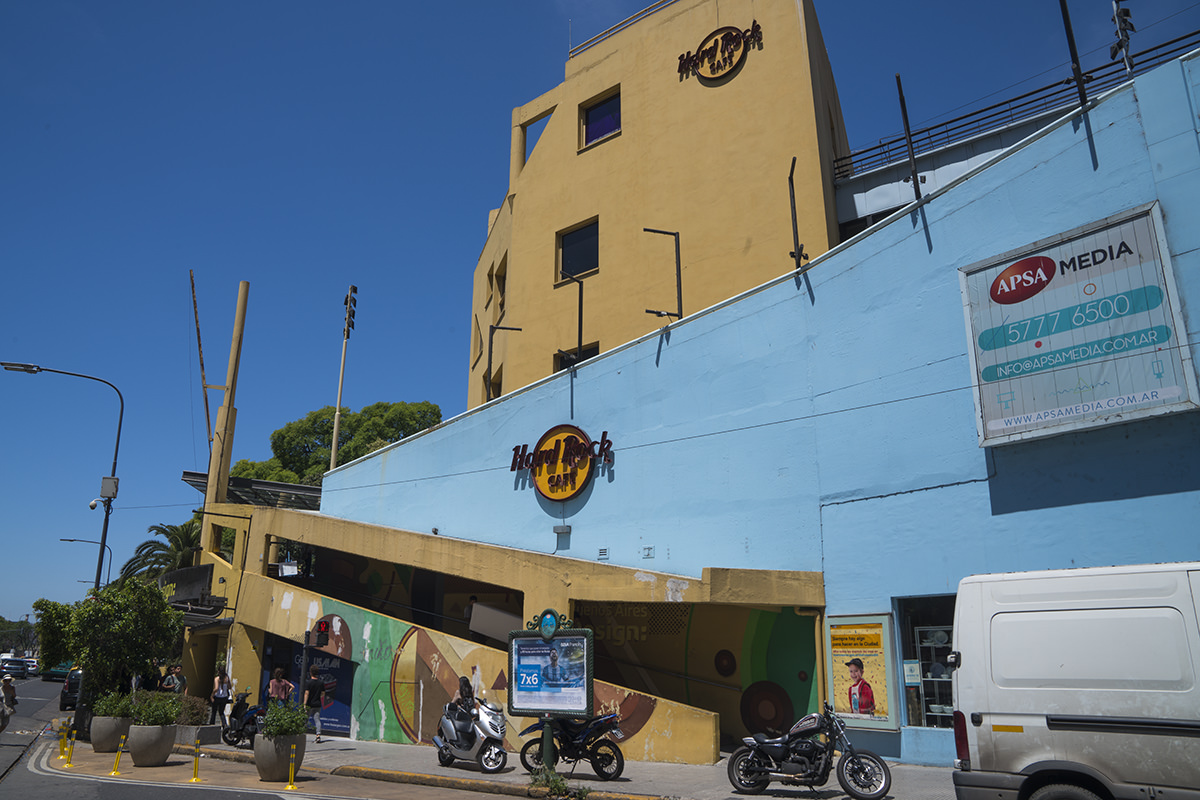 Before we knew it, 2:00 had rolled around and the hotel was ready to receive us. And I wasn't kidding about the cemetery being right across the street... as this view from our balcony will attest...


To see a more detailed view, click on the image to embiggen.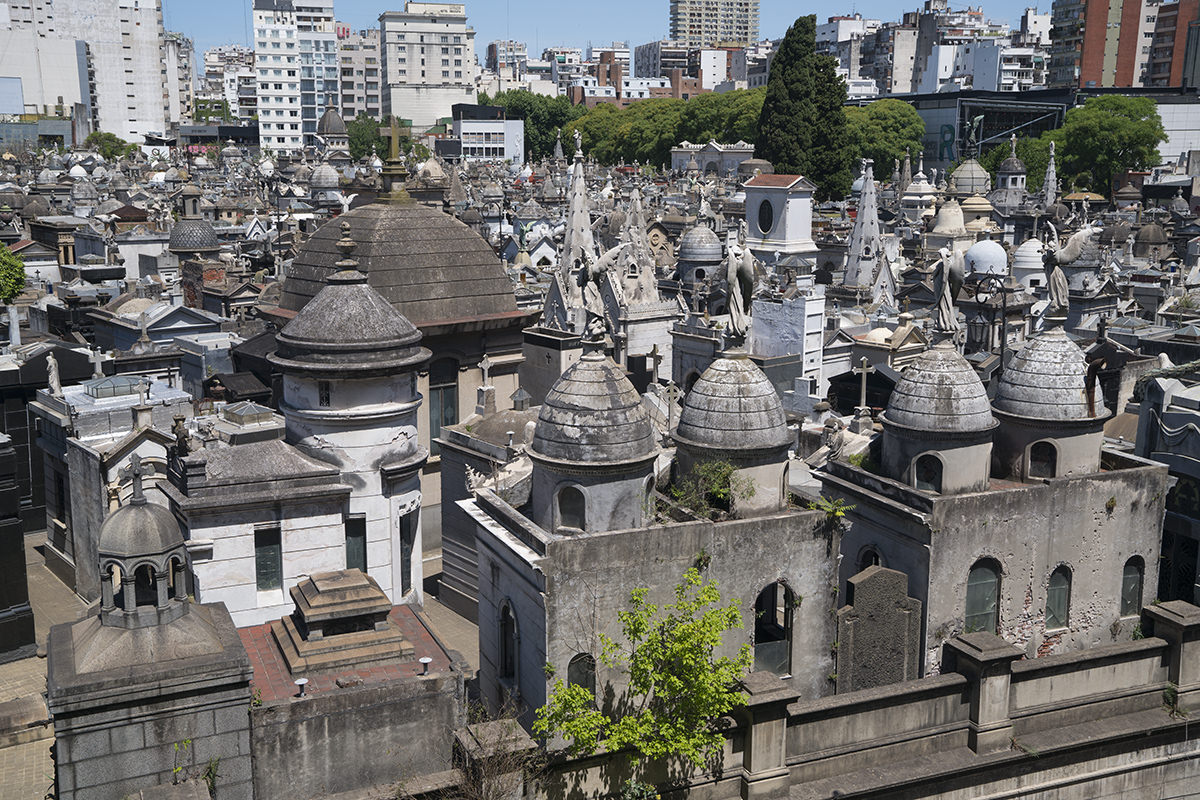 When the dinner hour arrived, we opted to take the hotel desk advice and eat Argentinian empanadas at a local restaurant. I opted for cheese and onion and corn and onion, both of which were delicious...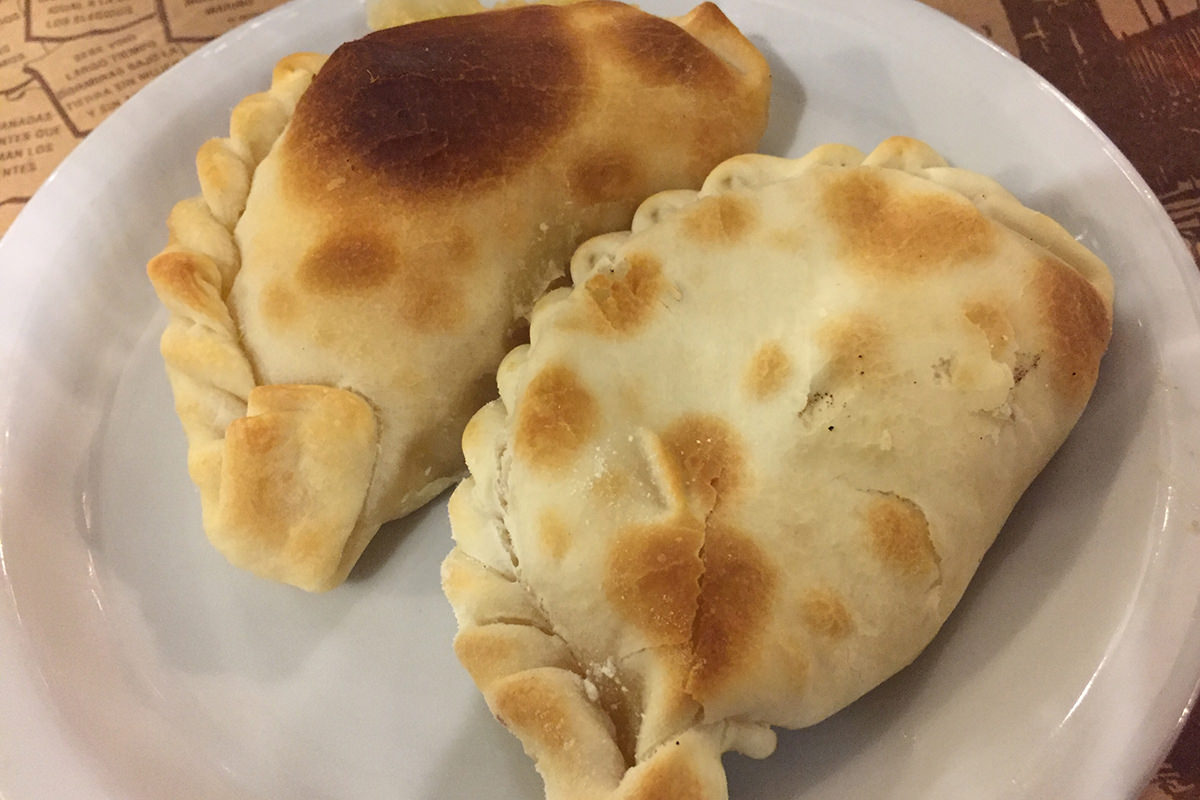 Wish I could say the same for our dinner companion, which was right above my head...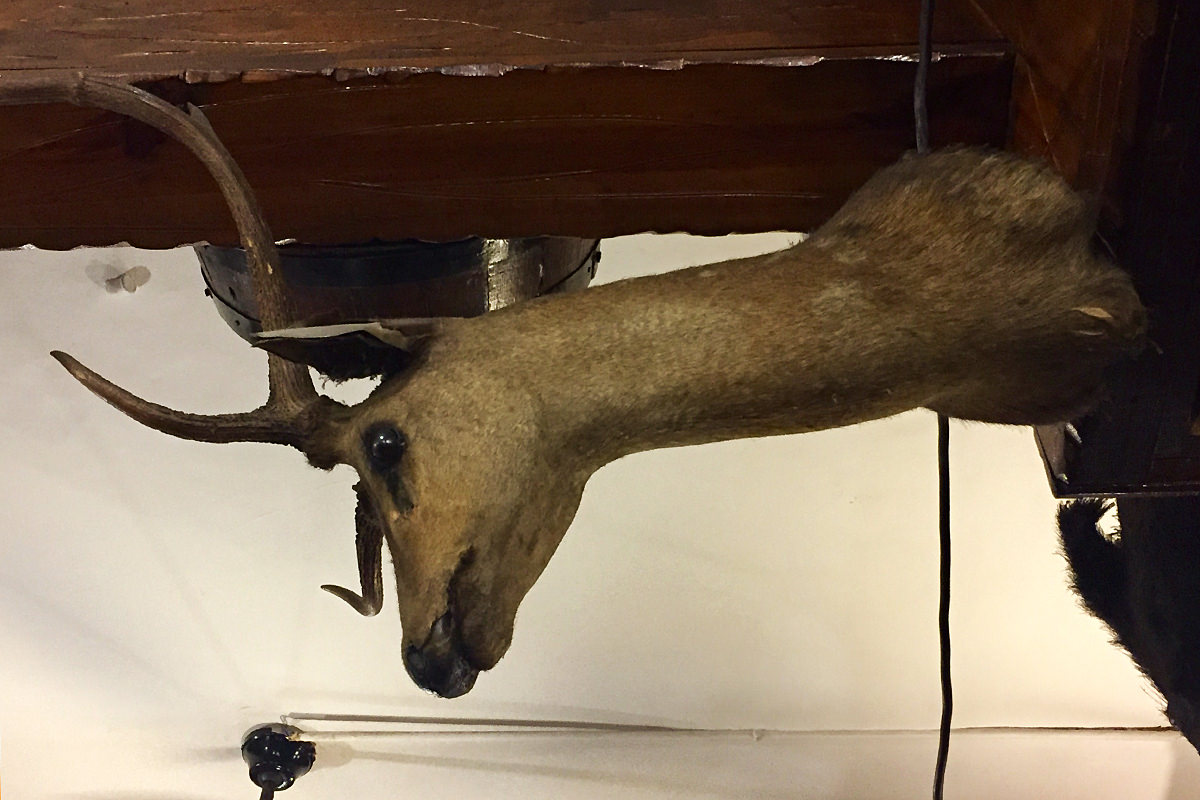 And that's pretty much the extent of my day in Buenos Aires. Which isn't a lot, but probably to be expected after traveling for the better part of 20 hours on no sleep.