Posted on May 8th, 2017

I am very pleased to announce that Thrice Publishing (the Not For Profit company behind Thrice Fiction Magazine) has released their second book publication... So What If It's True.
This remarkable collection of poems, letters, and writings by the late Lorri Jackson is a lush snapshot of street culture in 1980's Chicago as edited by Thrice co-founder RW Spryszak and designed by Thrice co-founder David Simmer II (yours truly)...
You can read more about the book over at Thrice Publishing.
And if you'd like to order a copy, you can purchase it at Amazon with free 2-Day Prime shipping (for Prime members) or at the CreateSpace Store.
Thanks to everybody for your continued support!
Posted on May 1st, 2017

Hey! Yesterday was the last day of April!
It was also the last day RW and I had to get our "April" issue of Thrice Fiction released, which we did. It's our nineteenth installment of everybody's favorite lit-mag. A fact I bring up because I still remember being told not once... but many times... that we'd never last past our first year because most endeavors like this are doomed to failure.
But not us, baby.
You can take a look at it over at ThriceFiction.com and, in a first for us, you can also read it online! No special browser plug-in needed! In fact, all nineteen issues are available for reading or download absolutely FREE!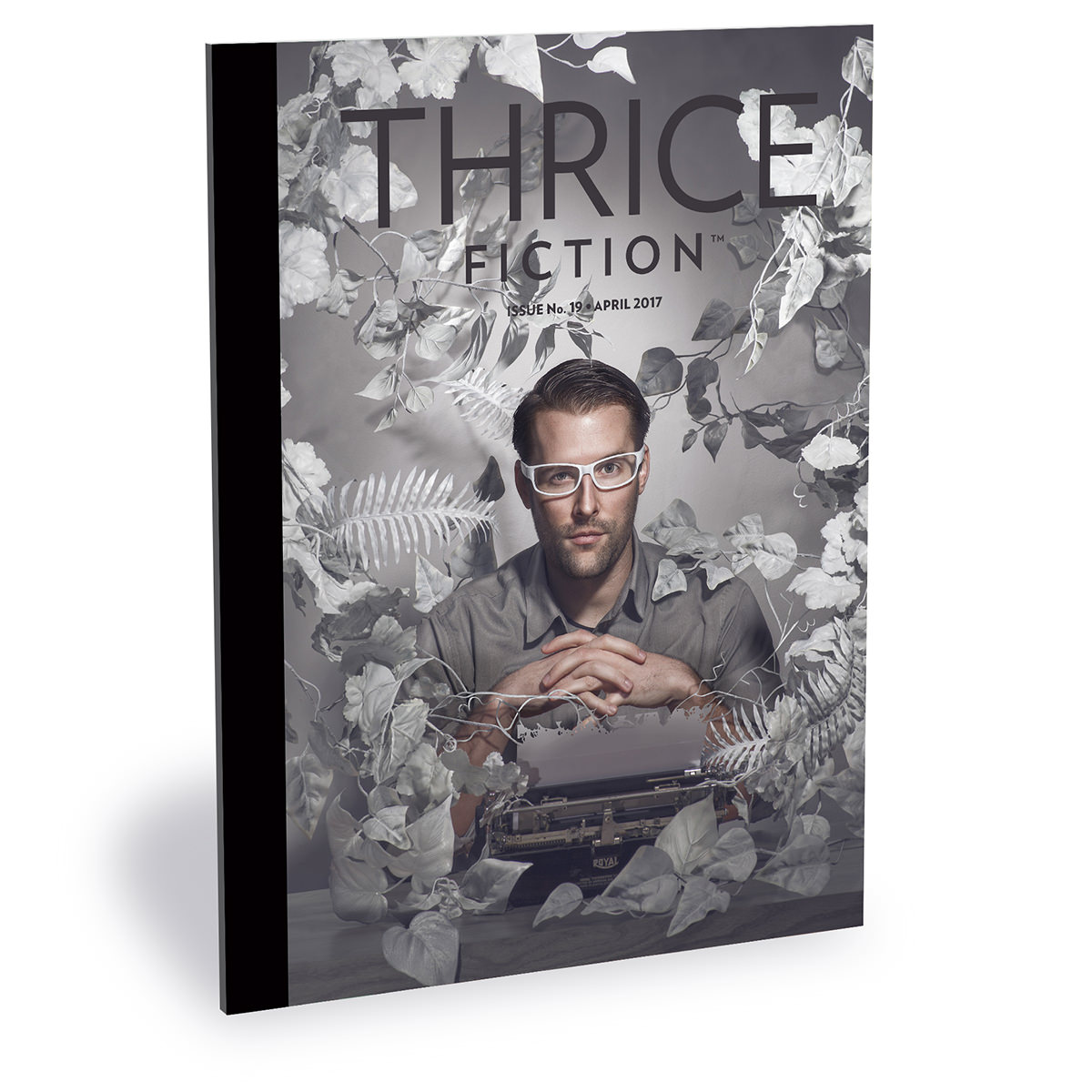 That amazing cover is courtesy of frequent Thrice Fiction contributor Katelin Kinney. Beautiful, isn't it?
The insides are equally wonderful... filled with great stories and terrific artwork from a bunch of talented people.
So what are you waiting for? Go get some!
Posted on April 24th, 2017

Did you know that yet another issue of Thrice Fiction Magazine will be debuting this month (hopefully)?
Well, it's true!
And while I don't want to give any of the awesome stories away, I thought I'd take a minute to share one of the art pieces I put together last night.
My favorite way of creating art to accompany a story is to draw, paint, or photograph something of my very own. But there are times that it's just not possible for what I'm trying to communicate. For one particular story in our next issue, I wanted to create a Bon Appetit magazine-style page. My vision was to have a kind of fried fish/prawn hybrid sitting on a plate in a Japanese restaurant... perhaps with a dollop of wasabi on the side. Being a vegetarian who hates seafood, the idea of putting fish parts in my deep-fat fryer filled me with horror, so I decided the best way to get what I wanted was to buy stock photos and assemble them into what I was envisioning.
And so I searched Adobe Stock for the pieces I needed...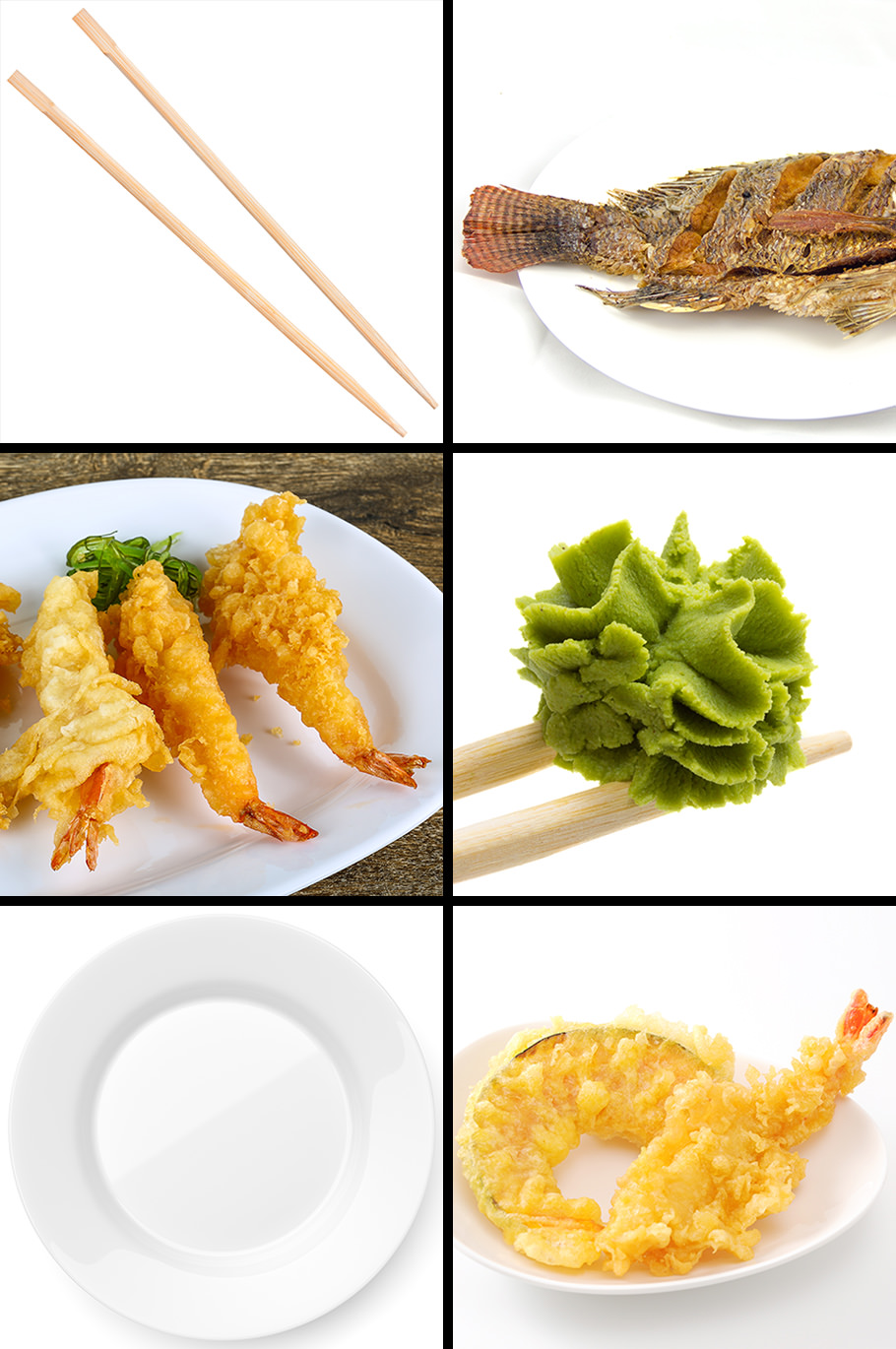 Then downloaded preview images into Photoshop so I could see if they would fit together well...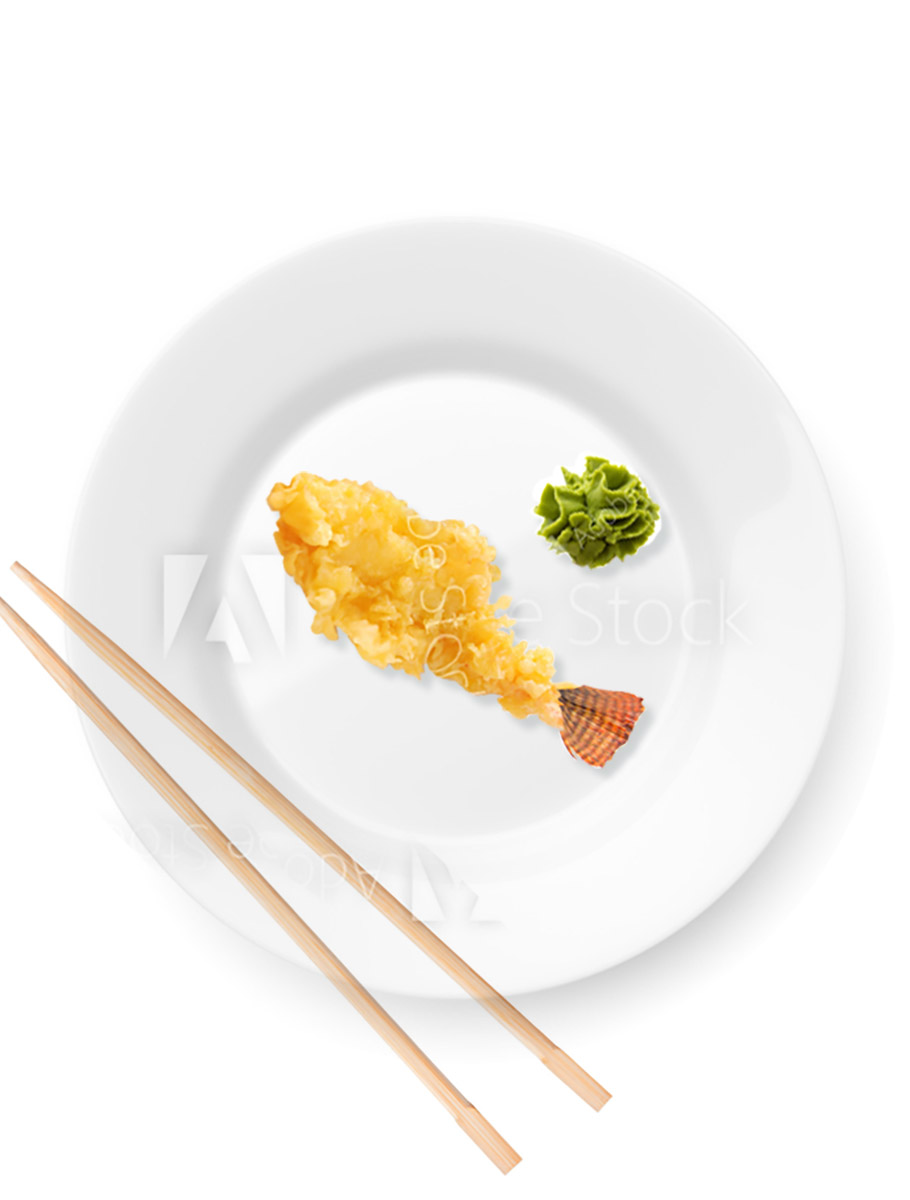 Then, once I was happy with all the parts and pieces I found, I'd purchase the full-res photos and get to work. I had to combine three pieces of fried fish/prawns into one... add it to a plate with some wasabi and chopsticks... then paint in shadows to bring it all together and make it look "real-ish"...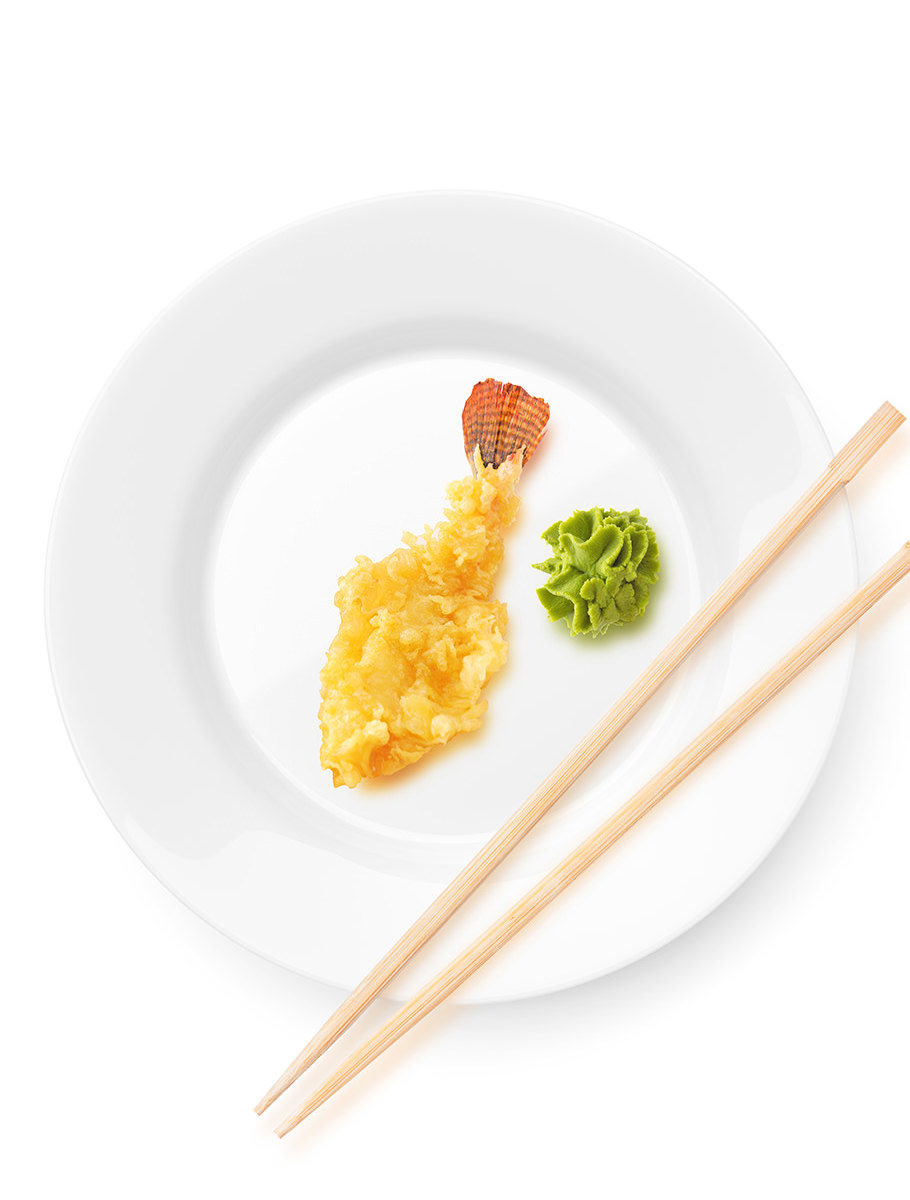 And voilà! A fish-prawn thing is served!
To find out why it's served... you'll have to download the April issue of Thrice Fiction, coming soon!
Posted on January 1st, 2017

There's hope for 2017, because an all new Bullet Sunday starts... now...

• Love! The reason I managed to get through 2016 was because I have a lot of internet friends holding my virtual hand. People can diminish online friendships all they want, but the people on the other end of the screen matter to me, and the importance of those relationships cannot be understated. There were days that they were all I had, and I'll always be grateful. As we head into 2017, I'm guessing a lot of people are going to be relying on an online community to get through. Here in the US we essentially elected a license to hate and, though hate is nothing new, there are already signs that it is escalating to a frightening degree. Maybe it's because of how you worship. Maybe it's because your skin color. Maybe it's because of your sex. Maybe it's because of who you love. Maybe it's because of where you live. Maybe it's because of how much money you have... or, more likely, don't have. People can be horrible to each other, and choosing to be kind in the face of that is going to mean the world to somebody out there. Keeping that in mind as you interact online in the coming days is vital. I'll be paying it forward by trying my best.

• Help! All that being said, if you're in the US, need help, and can't find the support you need, there are places you can call free of charge...
Get the support you deserve. There are fellow humans wanting to help.

• Inspiration! Here's Simon Sinek on why good leaders make us feel safe...
We can all be good leaders for each other.

• Sleeping! How Jake Sleeps...
Meanwhile... I can be laying in the most comfortable bed on planet earth and still not be able to sleep.

• Roast! The late Carrie Fisher was damn funny on top of being talented, beautiful, and brilliant. This video of her roasting George Lucas has been making the rounds is undeniable proof of all of it...
And here she is on Harrison Ford...
Miss you, Carrie.

• New THRICE! Hey... did you know that the latest issue of THRICE Fiction has been released? And did you know that you can download the issue for FREE? If you didn't, now you do! If you did and didn't believe it, I'm here to tell you it's all true! Head over the ThriceFiction.com and grab it!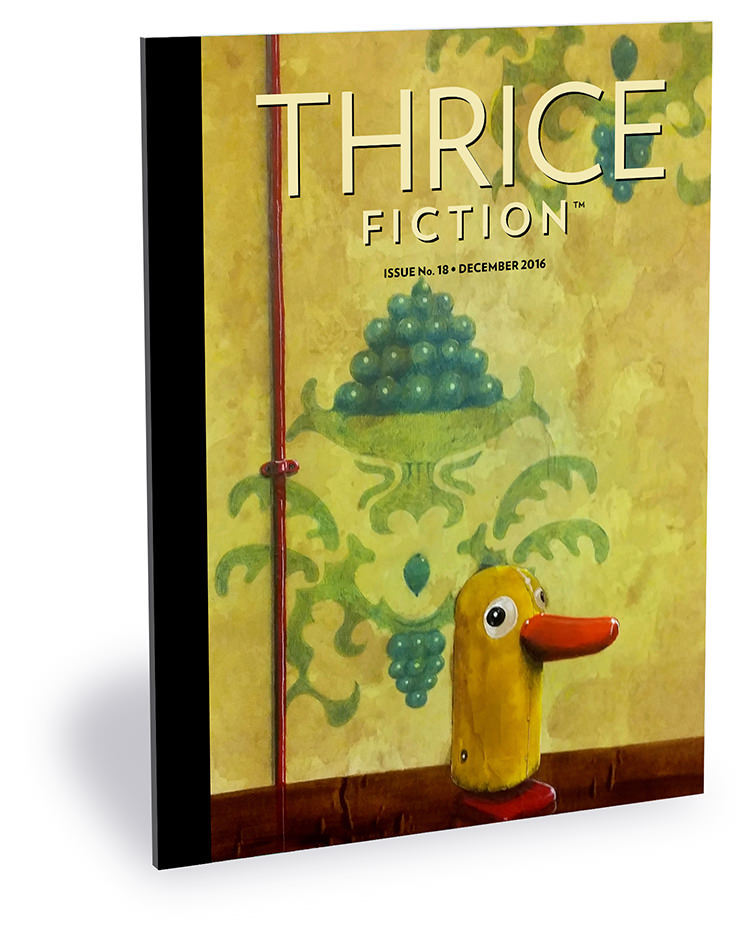 • More Simon! I catch shit every time I mention how tough it is to hire from the crop of Millennials that have permeated the work force. Every time I'm told "The generation before us complained about us, the generation before them complained about them... it goes on and on, and dumping on Millennials is just continuing a tradition." Which is probably true... but when it comes to THE ACTUAL WORK... to interacting with people to complete a task... Millennials can pose problems unlike anything else that's come before. Simon Sinek has completely nailed it in this video, which is so worth your valuable time to watch...
What's interesting to me is how NON-Millennials are adopting the habits of Millennials which Sinek is discussing. Particularly when it comes to mobile phones. Nobody will put away their phones for five fucking minutes anymore, no matter what their age, and we're all losing because of it. That goes for performing in the workplace... and double for maintaining healthy friendships. My only resolution for 2017 is to pay more attention to the people in front of me.

And... that's the last of the first bullets of 2017! Be safe and be kind, everybody.
Posted on April 23rd, 2016

Hey!
Hey, you!
Like reading stories and looking at art?
You do? I'm not surprised. Did you know that the latest issue of Thrice Fiction is now available? And did you know you can download it absolutely FREE from our website?
If you didn't, now you do! Go check it out, won't you? We're now sixteen issues strong, and every issue is available absolutely FREE for immediate download...
I'll be back next week to discuss the works that appear in the issue. In the meanwhile, enjoy!
Posted on January 3rd, 2016

Welcome to PART TWO of a discussion about the art that's running in the latest issue of THRICE Fiction Magazine!
If you haven't read PART ONE yet, you should do that first.
And if you haven't downloaded a FREE copy of our August 2015 issue... then you should definitely do that first because, WARNING... SPOILERS MAY ENSUE!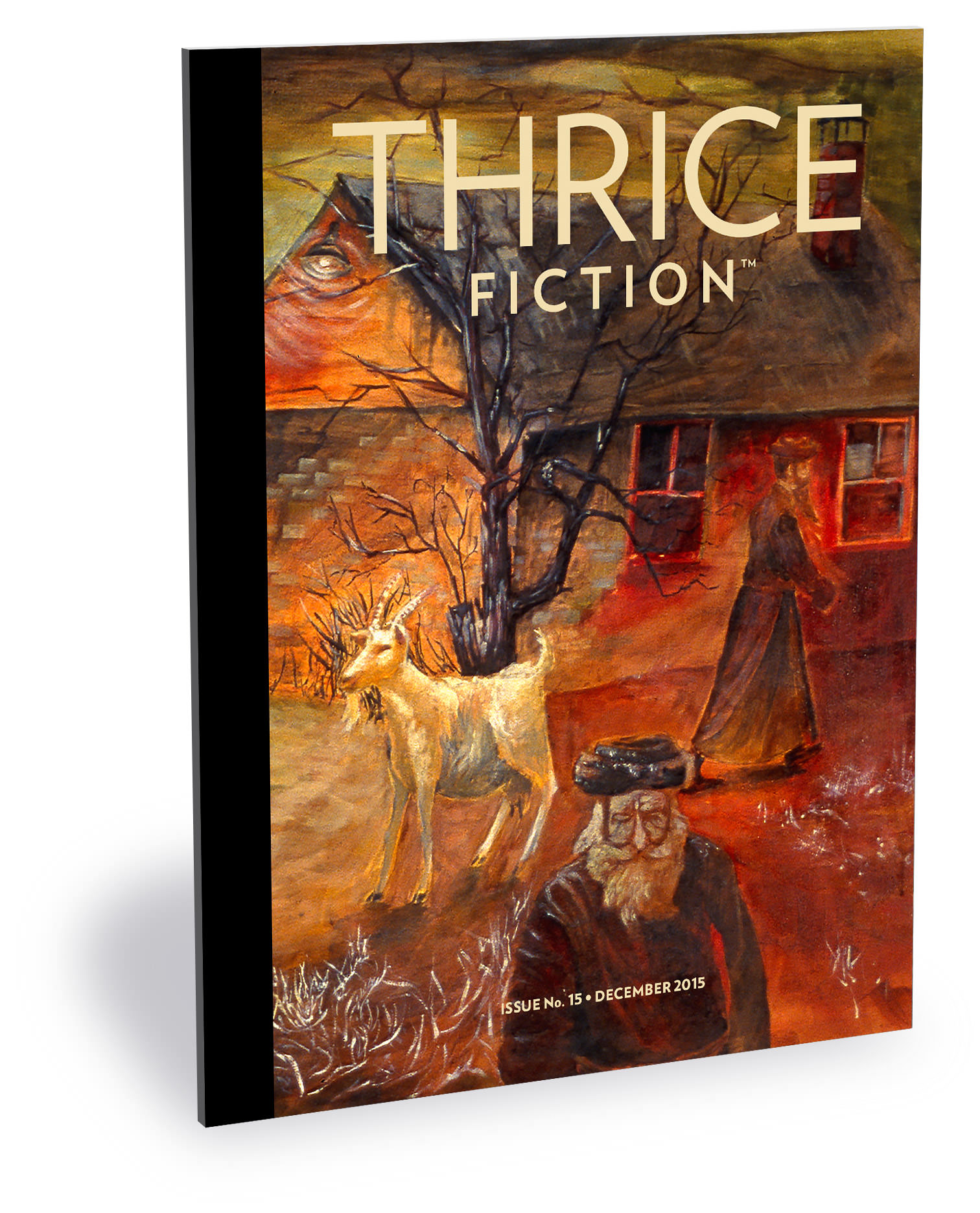 Alrighty then...
It's a forgone conclusion that not all writers are going to be happy with the art that gets paired with their work. And while the idea of such a thing is upsetting to me, I've pretty much made my peace with it. Artwork is highly subjective to begin with, and then you've got to take into account all the possible pitfalls that come with trying to interpret the written word for a visual representation. And it doesn't seem to matter how much detail the writer puts into their story. On the contrary, the more specific the writer is, the more difficult it can be to meet expectations. "I said the main character had a big nose... but I didn't mean THAT big!"
But if the alternative to sometimes getting it wrong from the author's perspective is to have no artwork at all, I think it's a risk worth taking.
Because I can't imagine THRICE Fiction without the art.
And, on that note... on with the show...
→ Click here to continue reading this entry...
Posted on January 2nd, 2016

Just in time to start your New Year right, there's a brand-spanking-new (and FREE!) issue of Thrice Fiction out today!
As usual, I'll be discussing the artwork that went into our latest issue. This may or may not include spoilers for the stories, so I urge you to please read it before proceeding. Okay? Okay!
This issue was a bit strange for the way it came together so very quickly... and then proceeded to fall apart with equal rapidity.
And throughout the entire ordeal of trying to get our latest issue out the door before the end of December, I kept thinking what an incredible honor it is for writers to trust us with their works... and how mind-bogglingly easy it would be to drop the ball and have have that trust be misplaced. Which is why every time we run into a new problem, I keep saying to myself "Better late than crappy!" and that somehow gets me through.
The biggest challenge I faced was my grandmother's sudden illness and eventual passing. Time spent with her became more precious to me than anything else on earth, including everyone's favorite fiction magazine. A big part of who I am was formed by her example, and dedicating Issue No. 15 to her memory seems only fitting as I... and by extension the magazine... wouldn't be here without her.
Alrighty then.
One of the last problems to face me was also the biggest... what to do about the cover. I had lined up an artist which I had been trying to work with for over a year now, but things fell apart at zero hour. Looking back at the last several covers of our past issues, they all had a "cold" look to them, so I was trying to come up with a "warm" color idea to break things up. That's when I remembered a beautiful "fiery" piece that frequent contributor Chad Roseburg had shown to me. I didn't know if he'd be willing to let me butcher it with a new crop for the cover, but it didn't hurt to ask. Lucky for all of us, he was happy to let me use it, and this was the amazing result...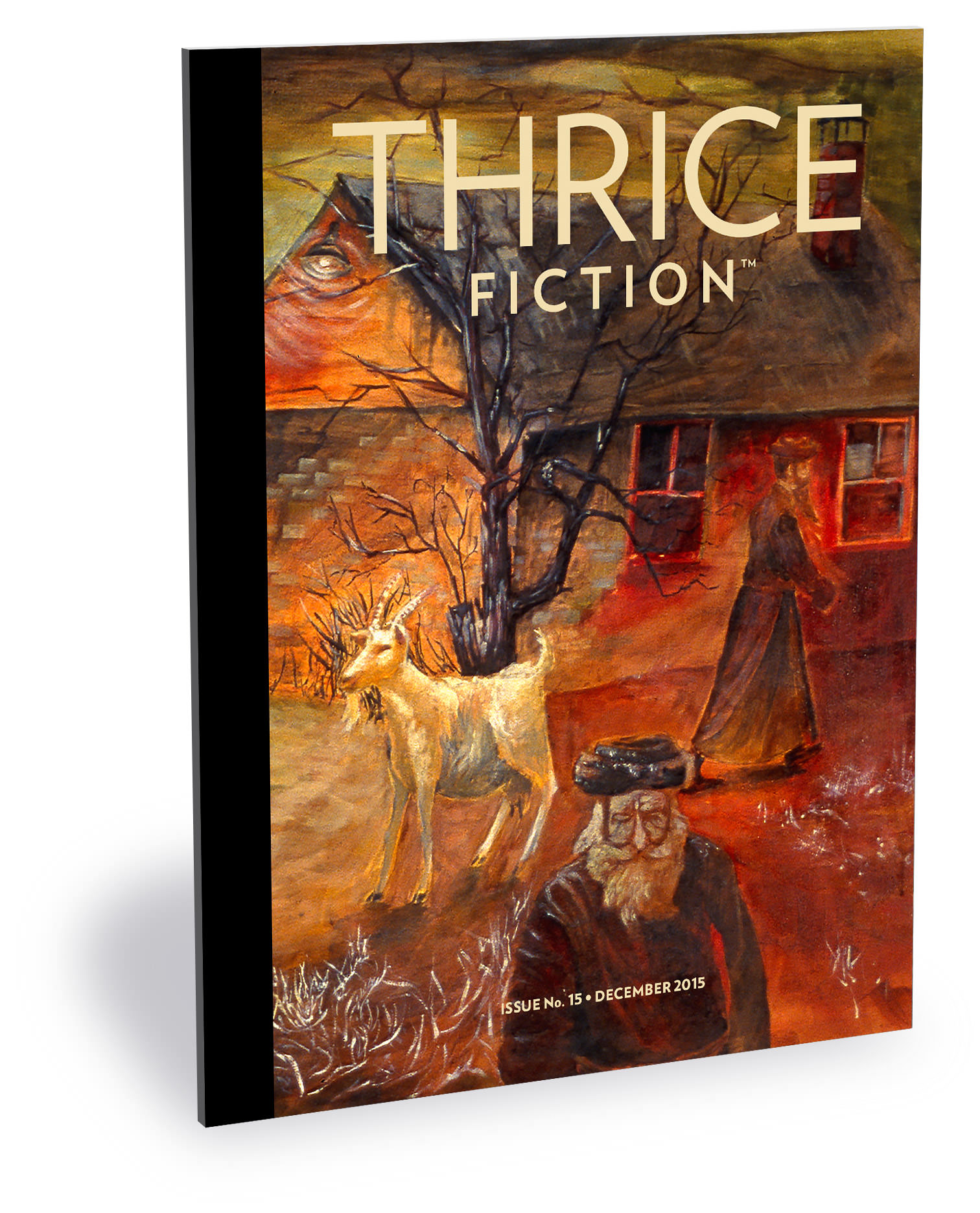 Chad says "That painting was one of those combinations of pure luck and a tight deadline. I never paint as confidently and fluidly as this painting might suggest. Usually I over-think and over-paint." Which sounds like a stressful process, but you can't argue with the results! The left half of the piece was cut off, which was a truly interesting bit, so I placed it opposite RW's notes for the issue...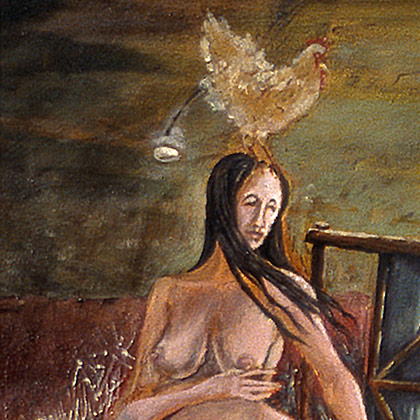 And now, for a look at the first half of the art included in this issue, read onward in an extended entry...
→ Click here to continue reading this entry...