Time to get busy living... or get busy dying, because an all new Bullet Sunday starts... now...

• Sweet! Today is National Cheesecake Day! The odds of me finding decent cheesecake in the wilds of Maine are probably slim considering there aren't any Cheesecake Factory restaurants in the entire state. I'd have to drive to Boston, which is nearly five hours round-trip! But who knows? Perhaps there's some awesome blueberry cheesecake to be found 'round these parts. The question being... will I have enough energy to seek it out given that I haven't slept in two days?

• Sweeter! Also not available in the entire state of Maine? Pinkberry. Which is a major bummer, because they just added a delicious-looking Black Raspberry to their flavors list...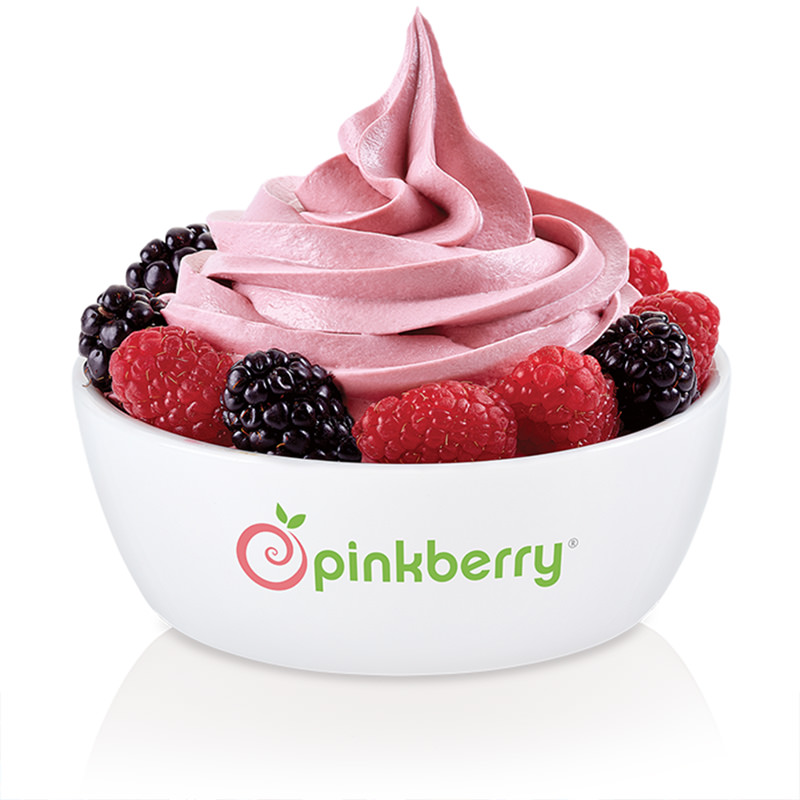 So not fair.

• Sweetness! Awwww...
This could be one of the best meet-cutes in history... or the beginning of a horror story to end all horror stories.

• Sweetest? In a move that I can't wrap my head around, I'm seeing posts to social media about people finding Halloween candy being put out. When it's not even August and the holiday is still three months away. Given how the leftovers go on close-out sale for the month of November, we might as well leave it out year-'round. One third of the year devoted to Halloween is absurd... and I like Halloween.

• Unsweet. Since politicians would rather tax people to death than reign in spending, we're inundated with taxes every damn day, and new taxes are never far away. Take, for example, the "Sugary Drink Tax" which adds to the cost of every soft drink (or pop, or soda, or Coke) you buy. Chicago's takes effect on Wednesday... and Seattle's takes effect in January. More cities are looking to follow suit so they can be a part of a crash-grab disguised as a way of saving citizens from obesity. It's shameless and pointless (politicians will never be satisfied with one new revenue stream when there are dozens more to be had!), but... easier than cutting spending, that's for sure. Which leads me to wonder exactly when the tax burden of everyday citizens is going trigger revolt. Could this be the one? Stay tuned.

• Sour. And speaking of bullshit taxes... Washington State's legislature is devoting $300,000 to a feasibility study of building high-speed rail from Portland to Seattle to Vancouver. Something which would undoubtedly be funded by putting a tax on the tax that's on the tax you're already taxed! And undoubtedly be run by the Washington State Department of Transportation... an organization which regularly takes projects which should be able to be completed in months, and dragging them out for years (all while creating the biggest inconvenience possible for everybody). It's a total recipe for fucking disaster. But let's spend THREE HUNDRED THOUSAND FUCKING DOLLARS to study it anyway.
Which, in itself, is fucking stupid. We don't need a study. All we have to do is look at California and the way their high speed rail is coming along. The project is hemorrhaging money and taking much longer than originally budgeted. As if that wasn't bad enough, the projected top speed of their "high speed rail" keeps dropping below the 220mph benchmark they set. But even better? Even at the outrageous price of $86 a ticket to go from San Francisco to L.A. ... IF they manage to get a whopping 10,000 passengers to ride per day... it will STILL take 203 years to pay for itself. And that doesn't even include maintenance costs?!?
Apparently the Washington State legislature has been taking advantage of our marijuana legalization before deciding where to throw away THREE HUNDRED THOUSAND FUCKING DOLLARS! And here's the best part... people like me who live in the Eastern half of the State and would rarely use the thing will undoubtedly be included in the taxation required to build it. Yay.

• Bitter. Holy crap where do I even start after the week in politics we've had?

Annnnnd... welcome to Shawshank.