Posted on April 26th, 2018

I started paying for CBS All Access because it was the only way to watch Star Trek: Discovery. I kept paying so I could watch The Good Fight. In-between all that, I started re-watching episodes of 60 Minutes, a show I've never had much interest in until I found out that CBS All Access has nearly 200 episodes available for streaming. My biggest problem with the show is how they take interesting subjects and drag them out to the point of tedium. Which is why it's such a great show to have running as background noise while I work. I can safely ignore it while still absorbing relevant snippets.
Until something pops up that destroys my ability to ignore it.
While watching an old 60 Minutes segment on Bob Mankoff... cartoon editor of The New Yorker... there was a segment about cartoonists pitching their latest yucks to him. Most of the cartoons get rejected, but a few get through. Among them is a cartoon about Tarzan...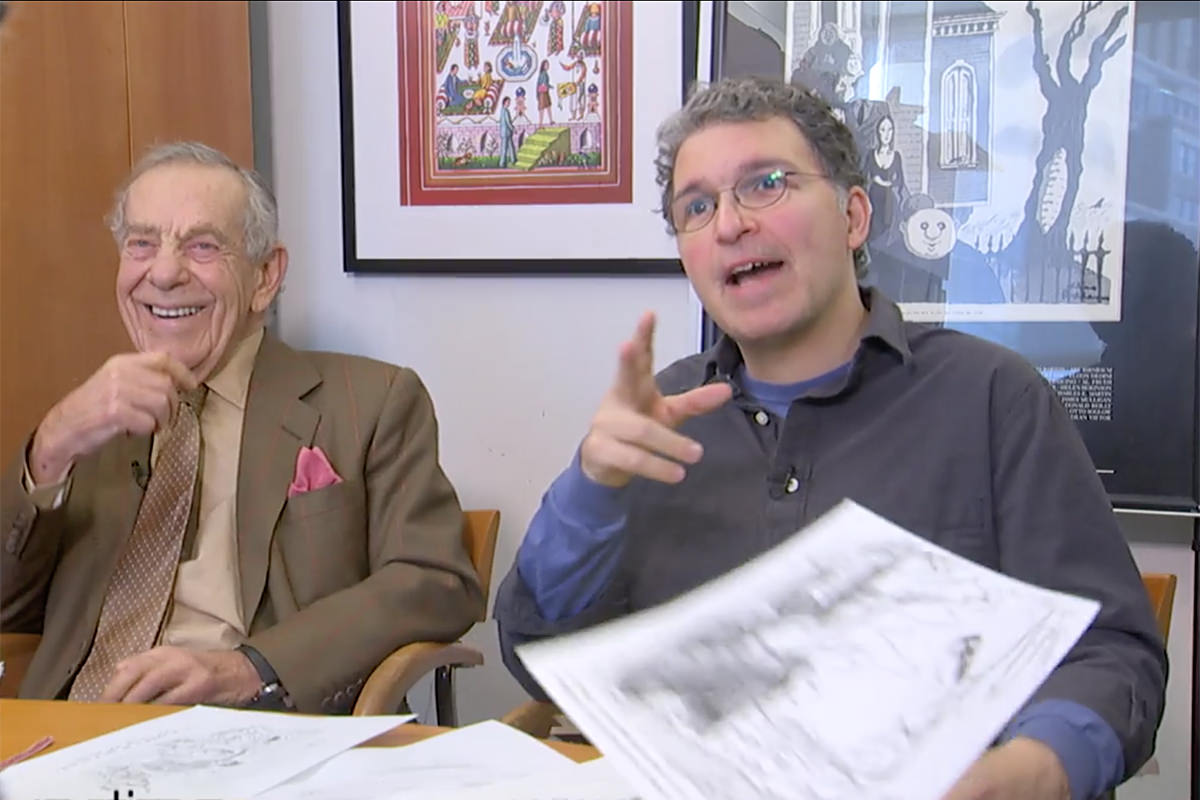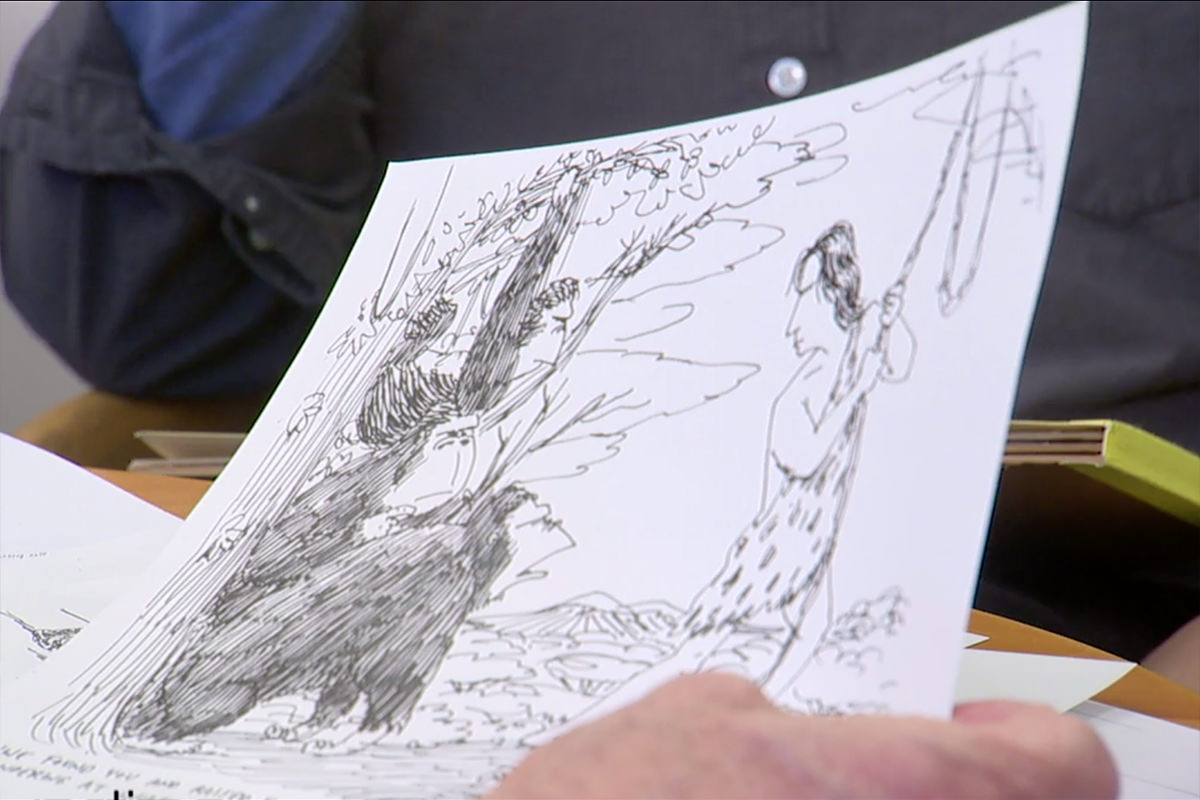 Mankoff: "The apes are saying 'We found you and raised you as one of us, so we were just wondering at what point did you learn to shave?"
Cartoonist: "I have researched this. There is no iteration of Tarzan in literature, comic books, or movies in which he has facial hair. It makes no sense!"
Doesn't make sense?
Bullshit.
Bull.
Fucking.
Shit.
You don't have to be a Tarzan fan like me who has read all the books dozens of times to know this is 100% bullshit.
In the very first book... Tarzan of the Apes... the Edgar Rice Burroughs novel that started it all... the original Tarzan source for all the literature, comic books, and movies... it is explained that Tarzan started scraping the hair from his face because he understood he was a man, not an ape, and he was afraid of turning into an ape...
"But of these things Tarzan did not think. He was worried because he had not clothing to indicate to all the jungle folks that he was a man and not an ape, and grave doubt often entered his mind as to whether he might not yet become an ape.

Was not hair commencing to grow upon his face? All the apes had hair upon theirs but the black men were entirely hairless, with very few exceptions.

True, he had seen pictures in his books of men with great masses of hair upon lip and cheek and chin, but, nevertheless, Tarzan was afraid. Almost daily he whetted his keen knife and scraped and whittled at his young beard to eradicate this degrading emblem of apehood.

And so he learned to shave—rudely and painfully, it is true—but, nevertheless, effectively."

—Edgar Rice Burroughs, Tarzan of the Apes
Which begs the question... exactly how much "research" did this cartoonist do that he didn't run across the reason his cartoon is stupid? Apparently he didn't even read half-way through the first Tarzan book.
I wish I knew why crap like this pisses me off.
Is it because the cartoonist lied and obviously didn't research anything? Is it because I get sick and tired of Tarzan being continuously misrepresented? Who knows. I wish it didn't piss me off, because then I wouldn't have to stop working so I can blog about it.
Posted on November 14th, 2017

With all the crazy shit that's going on in this country right now, I'm afraid to turn on my television, look at a newspaper, or even go online. I've been beaten down and just don't want to hear it any more.
The bad news is that bad news is unavoidable now.
And so I'm reading all the Tarzan books again, starting with the brilliant original, to take my mind of everything...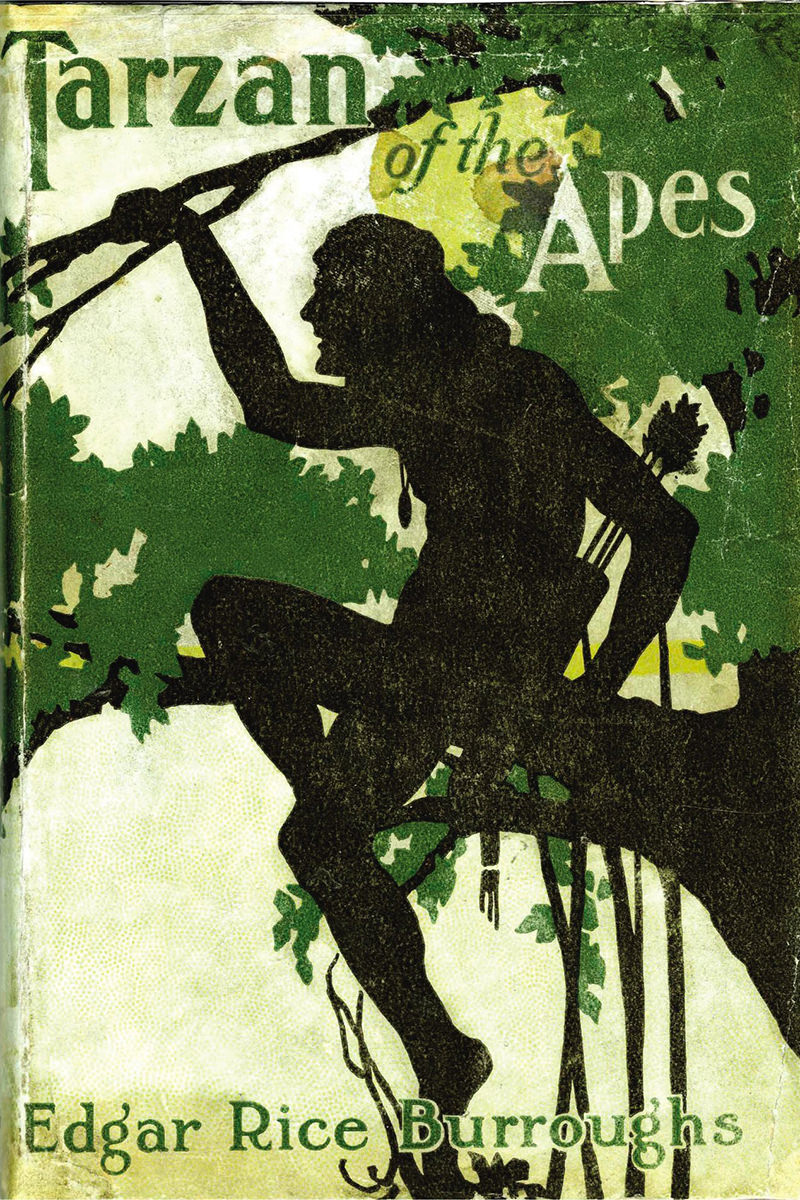 Yes, it's a bit dated... the thing was published in 1912 for heaven's sake... yet it's surprising just how well it holds up. Incredibly imaginative and engaging fiction that's very different than so many of the stupid "Tarzan" movies that were inspired by it. The Lord of the Jungle is far from the grunting ignoramus he so often gets portrayed as on the silver screen and television. He's smart, crafty, and can be oddly devious when the need arises.
Much like the apes who raised him.
If you've never read the original book that started it all, I highly recommend giving it a read. It's just the ticket for escaping these trying times.
Posted on April 30th, 2017

Time to celebrate another week down the toilet, because an all-new Bullet Sunday starts... now...

• DC! I have made no secret of my love of all things coming out of the Marvel Cinematic Universe... and my deep loathing of all things coming out of the DC Cinematic Universe. This fan video puts the reason why in vivid relief...
100% accurate. DC has a habit of taking fun, exciting, uplifting hero stories and degrading them to joyless sequences of death and destruction that are a chore to watch. Why in the hell they don't put the team in charge of their TV shows in charge of their movies I will never know. At least they know how to make the characters fun to watch. Justice League, a movie I should be on pins and needles to see, is something I honestly don't give a shit about. Not when we've got Marvel's Guardians of the Galaxy Vol. 2, Spider-Man: Homecoming, Thor: Ragnarok, and Black Panther coming up. Not to mention Infinity War, which promises to blow the doors off of any super-hero film yet seen.

• Piper! I never got to see Finding Dory in theaters, but bought the Blue-Ray in 3D so I could watch it at home. Never had time to explore the "extras" on the disc, but today discovered it has a Pixar Short called Piper included...
That snippet is just the tip of the iceberg. Such a wonderfully adorable bit of animation! Well worth tracking down if you haven't seen it yet.

• Tarzan! The novels of Edgar Rice Burroughs are some of the most imaginative and entertaining reads I've ever experienced. That he started writing them in 1912 just goes to show how incredible a storyteller he was. Between John Carter of Mars and Tarzan of the Apes (and a slew of others), he has a wealth of material just begging to be adapted into movies.
And they have been.
Unfortunately, they've mostly sucked. John Carter was a total shit-fest that abandoned everything that made the character so compelling. And Tarzan? In the books he is an extremely intelligent character who speaks dozens of languages and is as accomplished in civilization as Lord Greystoke as he is in the jungle as Tarzan. But what do we get? Every time Tarzan comes to the screen, he's a grunting ignoramus that barely knows how to speak because he's written more as an animal than a man. For any Tarzan fan it's a massive disappointment, and I'd all but given up hope that we'd ever get an adaptation of The Lord of The Jungle that wasn't crap. Enter The Legend of Tarzan...
Now, this is not a perfect film by any stretch of the imagination. It's not even a flawless adaptation of Tarzan. But holy crap... it's the closest thing I've yet seen, and I loved it. All that plus it has Samuel L. Jackson and Christoph Waltz in it! And gone are the days of Tarzan being a stupid savage! Hell, they even made an effort for Jane to be more than a damsel in perpetual distress! Sure the CGI, which actually started out quite good, ultimately degrades to a level that was below-par, but it didn't destroy how much I enjoyed watching the story unfold. So... ignore the critics. If you like Tarzan... the REAL Tarzan... this is a film that's definitely worth a look!

• TRADER JOE'S CONSUMER ALERT!
"Have you got any more Black Bean and Jack Cheese burritos? I took the last two."
"I think that's all we got. Have you tried the Super Burrito? It's the same except it's made with quinoa and sweet potatoes. Really good."
"Okay, I'll try it, thanks!"
And so tonight I decided to have a late lunch /slash/ early dinner and give it a try. I take a bite and it's not bad... light on the sweet potato and heavy on the quinoa... but it's got a nice spicy bite to it. And then... AND THEN... I take another bite and there's something crunchy/leafy/weird. Is that spinach, I wonder? I dig the wrapper out of the garbage and... IT'S NOT SPINACH... IT'S FUCKING KALE!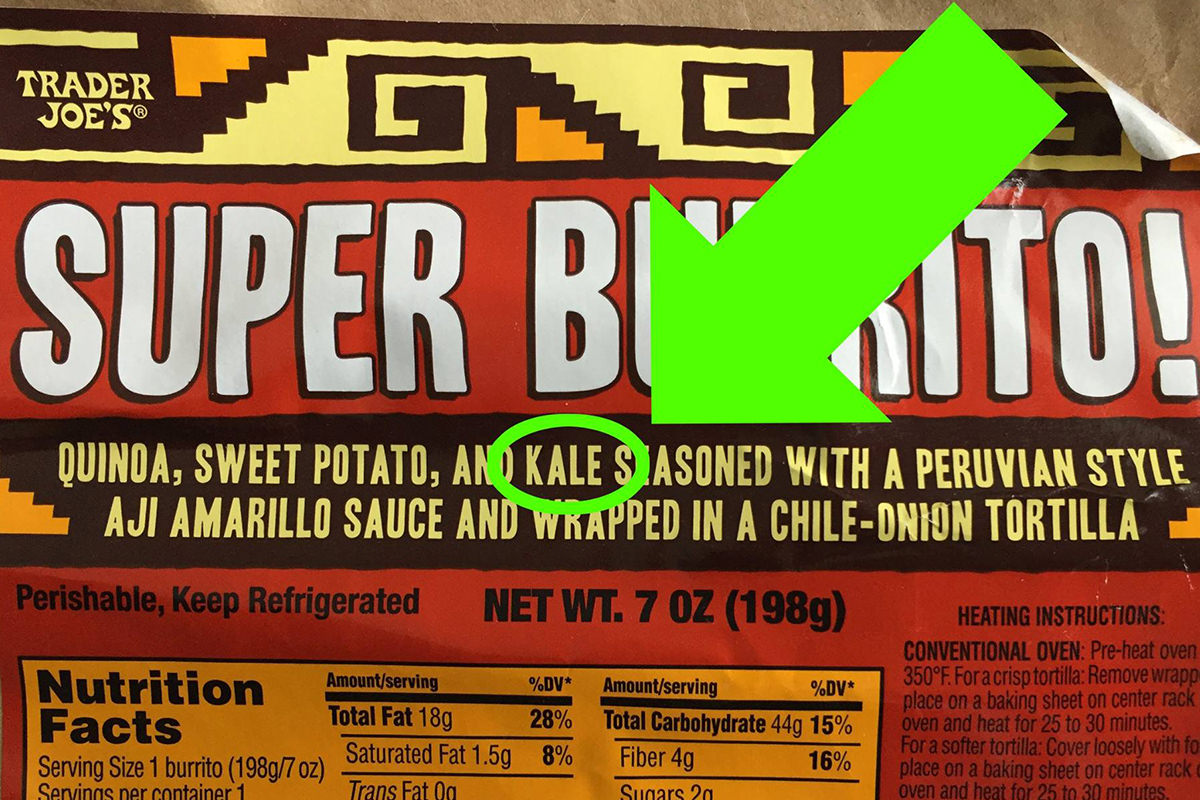 TRADER JOE'S TRICKED ME INTO EATING KALE AND NOW I FEEL LIKE I'M GOING TO DIE!!!
KALE!!!!!!! GAH!!!!
Needless to say, I am not in a good place right now, and I appreciate everybody's understanding as I attempt to mentally and physically recover from this tragedy. I will soon be setting up a GoFundMe page in an effort to help with the massive costs involved in getting me healthy again. WAAAAAHHH!!!! WHO PUTS KALE IN A BURRITO?!? WHY, LORD? WHYYYYYYY?!?.

• Let's Play! Alrighty then... time once again to play the "Will the piece of shit turn out to be a godless liberal... or will they be from the party of family values and moral righteousness?"...
JUDGE ARRESTED ON CHARGES OF HUMAN SEX TRAFFICKING OF A MINOR.
Oh yeah. Big fucking surprise... he's not only Tea Party and Ku Klux Klan supporter, but also a former Trump campaign chair! Because disgusting shit like this is only bad when Democrats are doing it, I guess? Republicans do this kind of heinous shit and "their base" elects them to the school board!
BONUS ROUND!
"Will the piece of shit turn out to be a godless liberal... or will they be from the party of family values and moral righteousness?"...
GOVERNOR RESIGNS AMID SEX SCANDAL.
Hmmm... let me guess...

• Bullshit! And lastly, an article that's well-worth a read, regardless of religious affiliation is here: America Isn't Growing Hostile Towards Christians, It's Growing Hostile Towards Religious Bullies. Because, look... so long as you can walk into a post office and buy a stamp with Jesus on it for Christmas... I've had just about enough of this bullshit notion that Christians are some kind of persecuted class and there's a war on Christian ideology. As somebody who is not a Christian and sees just how pervasive the religion is in dominating so many aspects of American culture, it's embarrassing that people are trying to keep this one alive. And yet FOX "News" is undoubtedly already warming up new ideas to make "The War on Christmas" become something out of nothing again. Because what plays better than victimization on TV?

Time to reload...
Tags:
Animation
,
Bullet Sunday
,
Edgar Rice Burroughs
,
Food
,
Kale
,
Marvel
,
Marvel Studios
,
Movies
,
Pixar
,
Tarzan
Categories:
Books
,
Bullet Sunday 2017
,
Food 2017
,
Movies 2017
—
Click To It:
Permalink
—
1 Comment: Click To Add Yours!
Posted on May 29th, 2016

Don't let the depressing lack of Saturday get you down, because an all new Bullet Sunday starts... now...

• Tarzan. As a massively huge fan of the original Edgar Rice Burroughs novels, I'm pretty much done with the Tarzan movie adaptations (if that's what you can call them). The number of times I've seen The Lord of the Jungle reduced to a grunting ignoramus is legion, and has nothing to do with the actual character. Tarzan is a literal genius who speaks dozens of languages and, when he's out of the jungle, highly cultured as well. So you can imagine my eye-rolling reaction to the news that there's a new Tarzan movie coming out...
Except... apparently the movie starts out with Lord Greystoke (aka "Tarzan") in London's high society, his jungle adventuring days long behind him. Sooooooo... maybe? Heaven only knows that I'd love to finally see a half-way decent Tarzan on the silver screen. The special effects are sure up to the challenge. Alas... the heinous memories of the John Carter movie (Edgar Rice Burroughs' other famous creation) still linger...

• The Force. If you're a fan of Star Wars, then here's the site for you...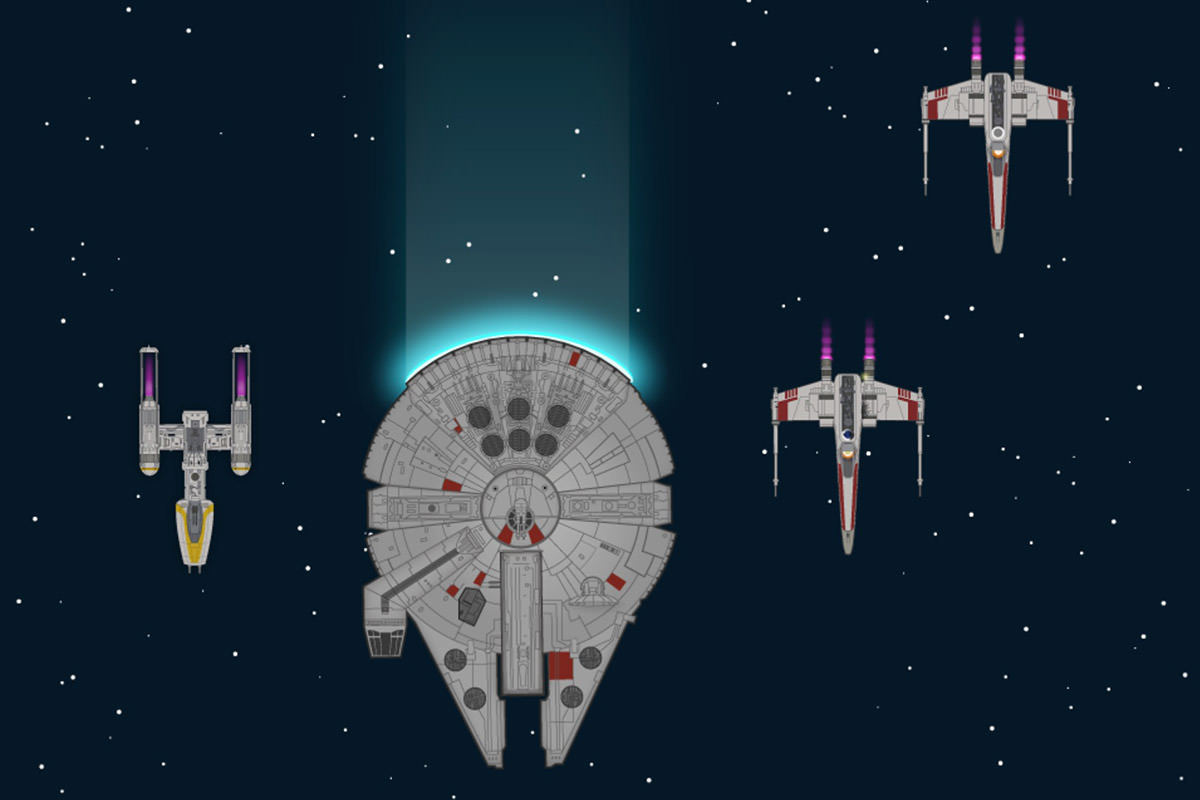 Amazing. Keeeeeeep scrolling...

• Uhhhhhhhhhh. ZOMFG! YOU CAN'T HAVE GUNS IN JAIL? WTF?! So much for "American freedom!"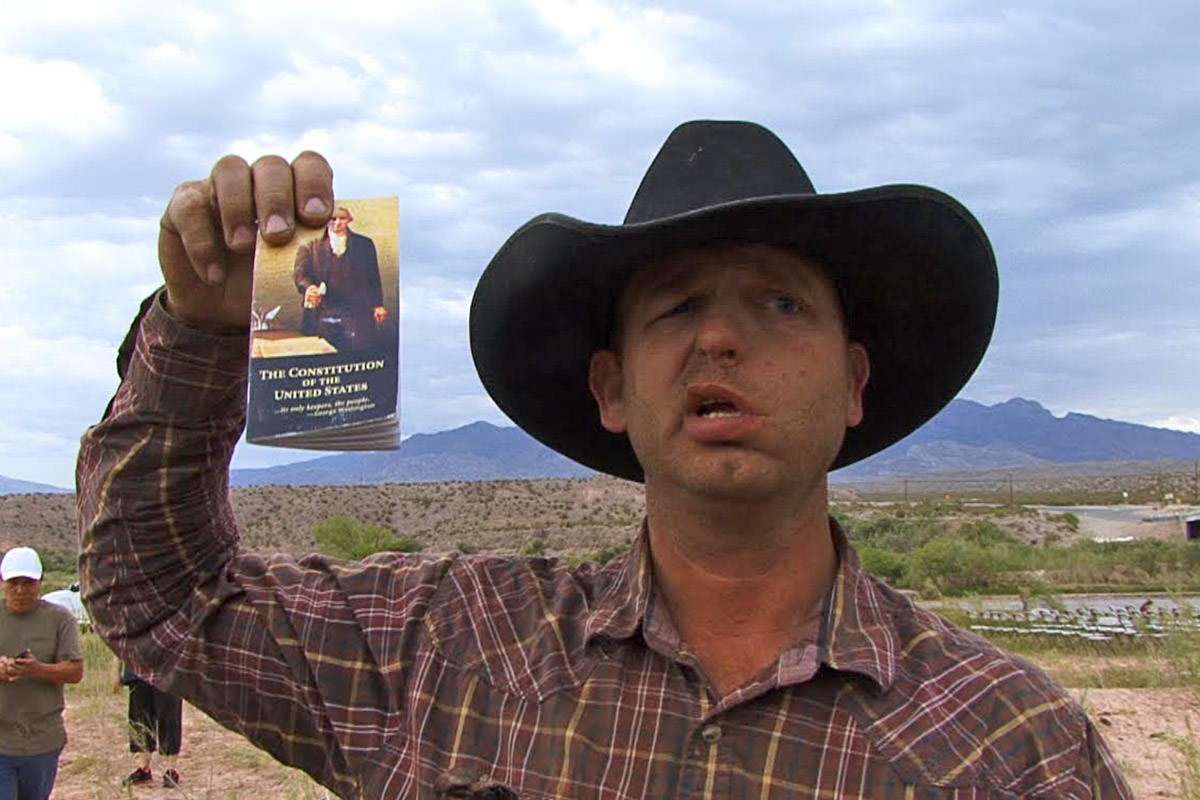 I cannot believe these stupid assholes. We have sterilized the entire Bundy clan after this idiocy so they can no longer breed, right?

• Taco! IT'S PEOPLE! THE TACOS AT TACO TIME ARE MADE WITH PEOPLE!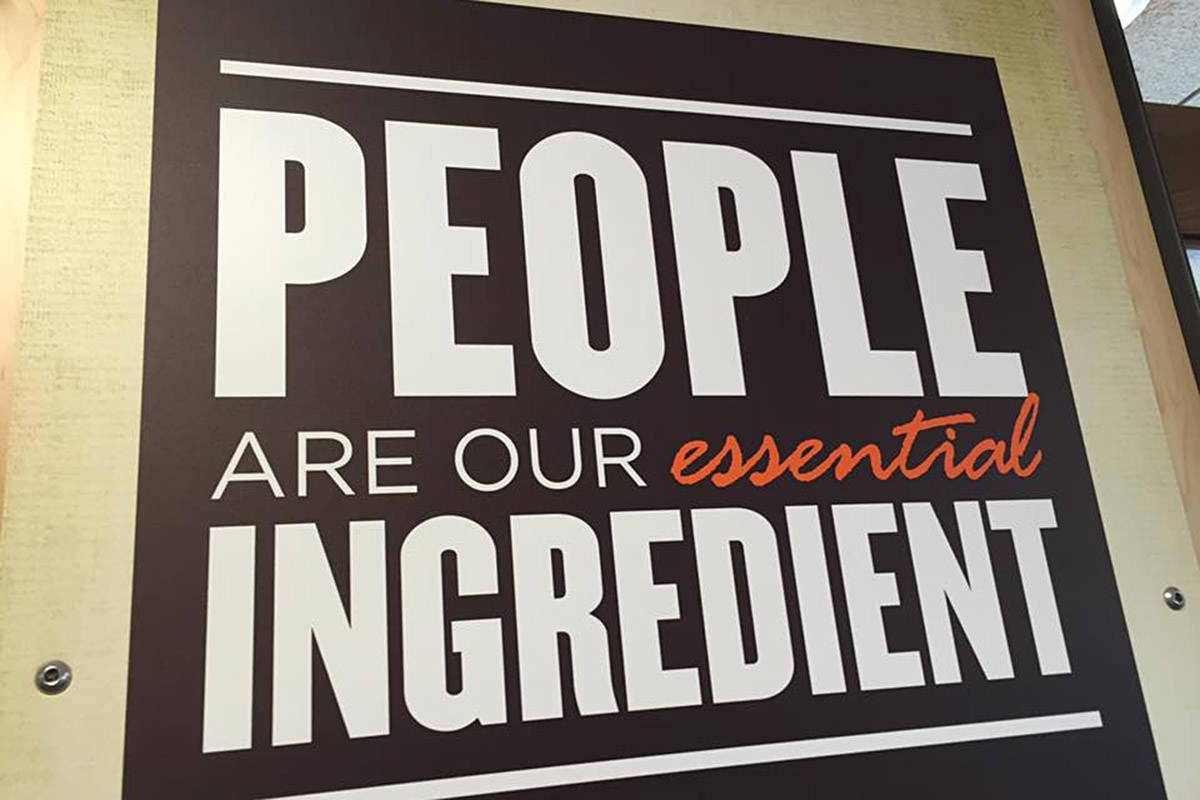 Delicious people! Totally rethinking my stance on vegetarianism...

• Picard! Captain, let's beam down to Rigel for some whores and blow!
Always good to be a starship captain!

And... on that note of ultimate Trekiness... I'm out of Bullets for this week.